One type of furniture that always used to intimidate me was anything that might bleed through, especially reddish stained pieces.  I even thought about painting this one a dark color like Graphite, but decided to go light anyway and just trust my favorite primer.  (And I'm glad I did!)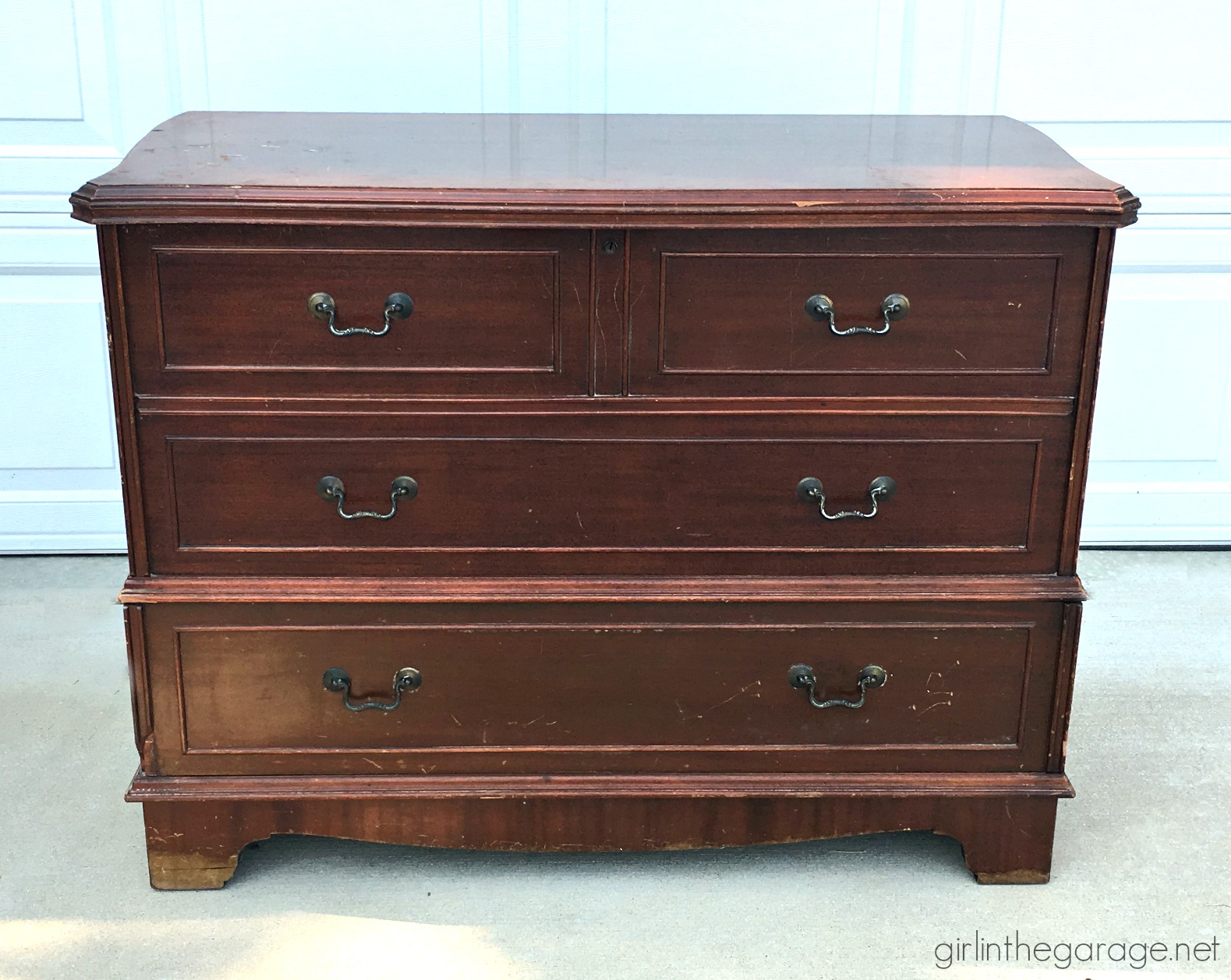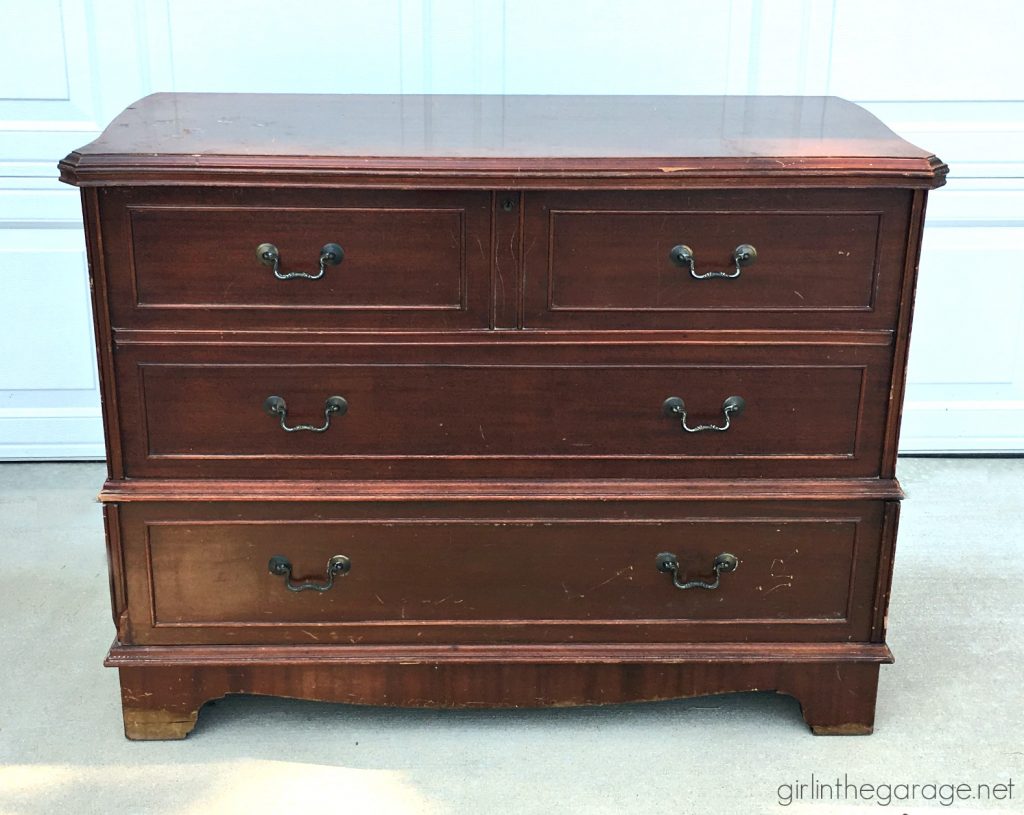 Haha… were you thinking this was a basic dresser?  Surprise!
I've never seen a cedar chest like this, with one drawer on the bottom.  The outside was definitely a little banged up.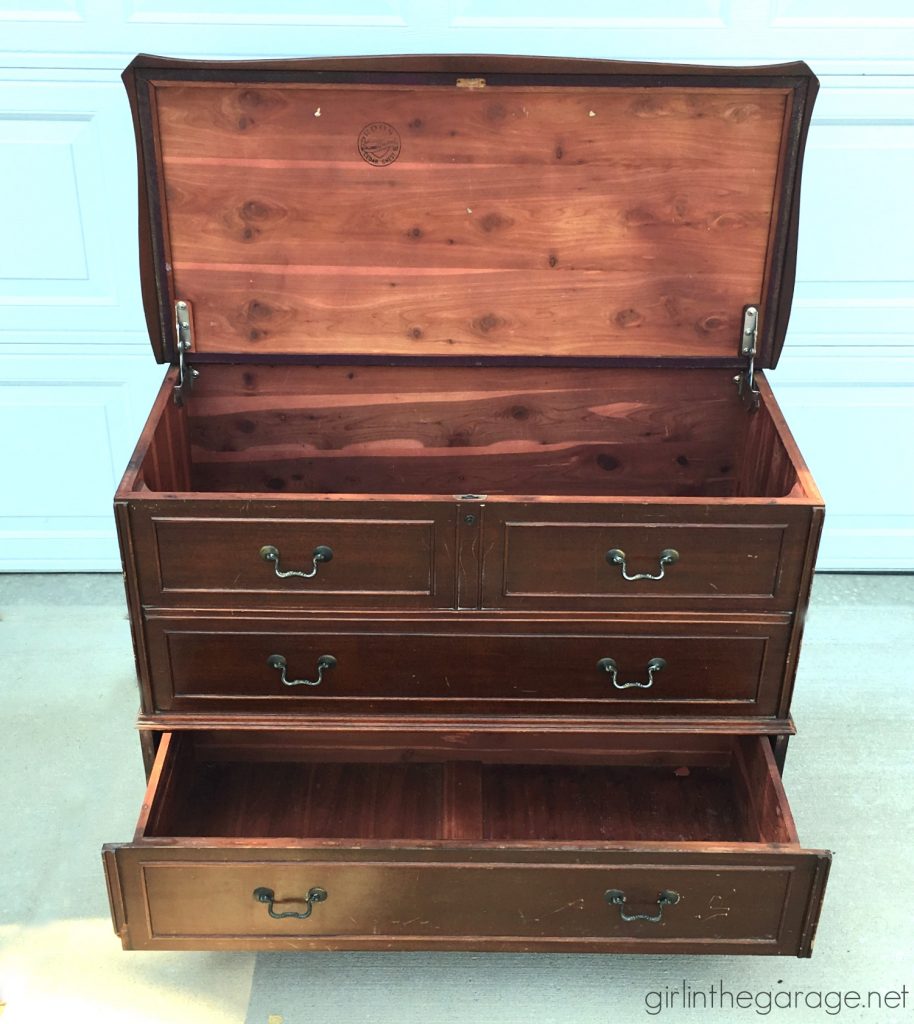 This post contains some affiliate links, at no extra cost to you, so you can easily find the products I use and recommend.
The inside is branded "Roos Sweetheart Cedar Chest."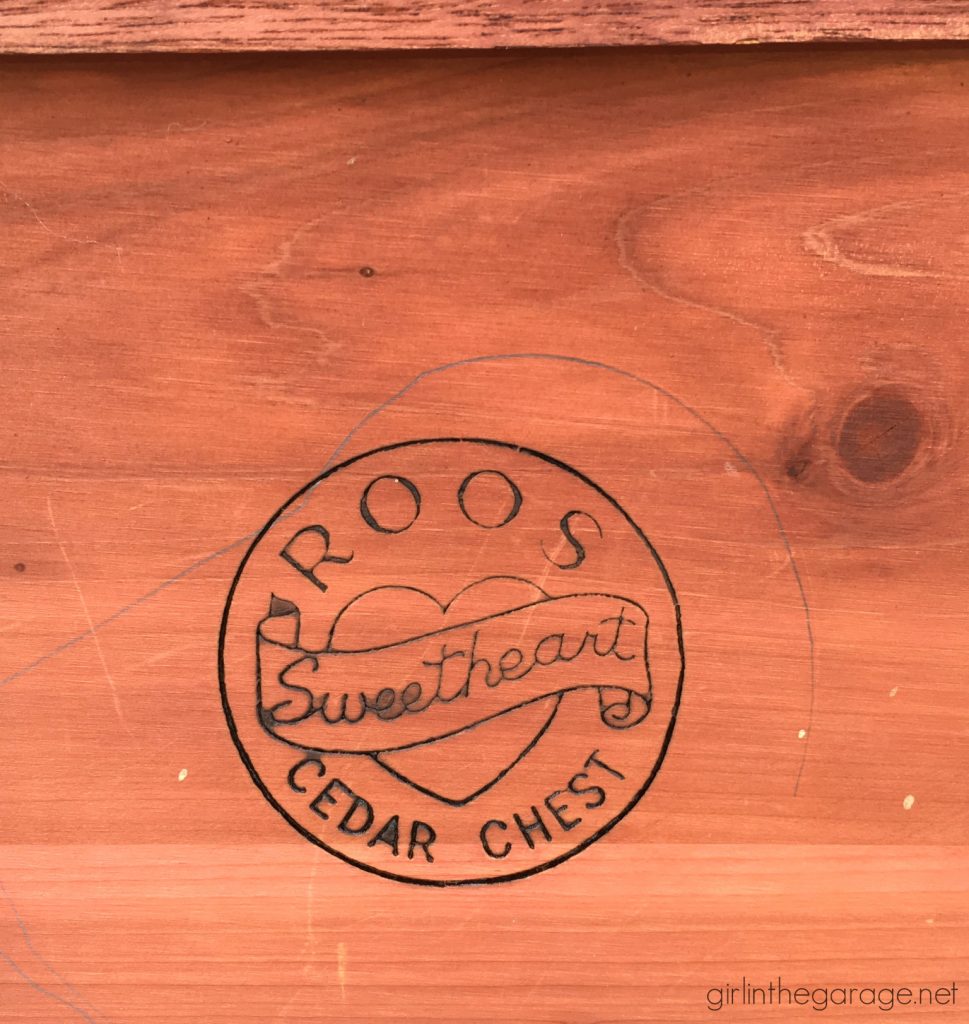 Here are the steps for this cedar chest makeover:
My husband, aka Guy in the Garage, sanded it down and then re-stained the top in Minwax English Chestnut (find it Here).  He protected it with a soft matte poly.  It turned out so gorgeous.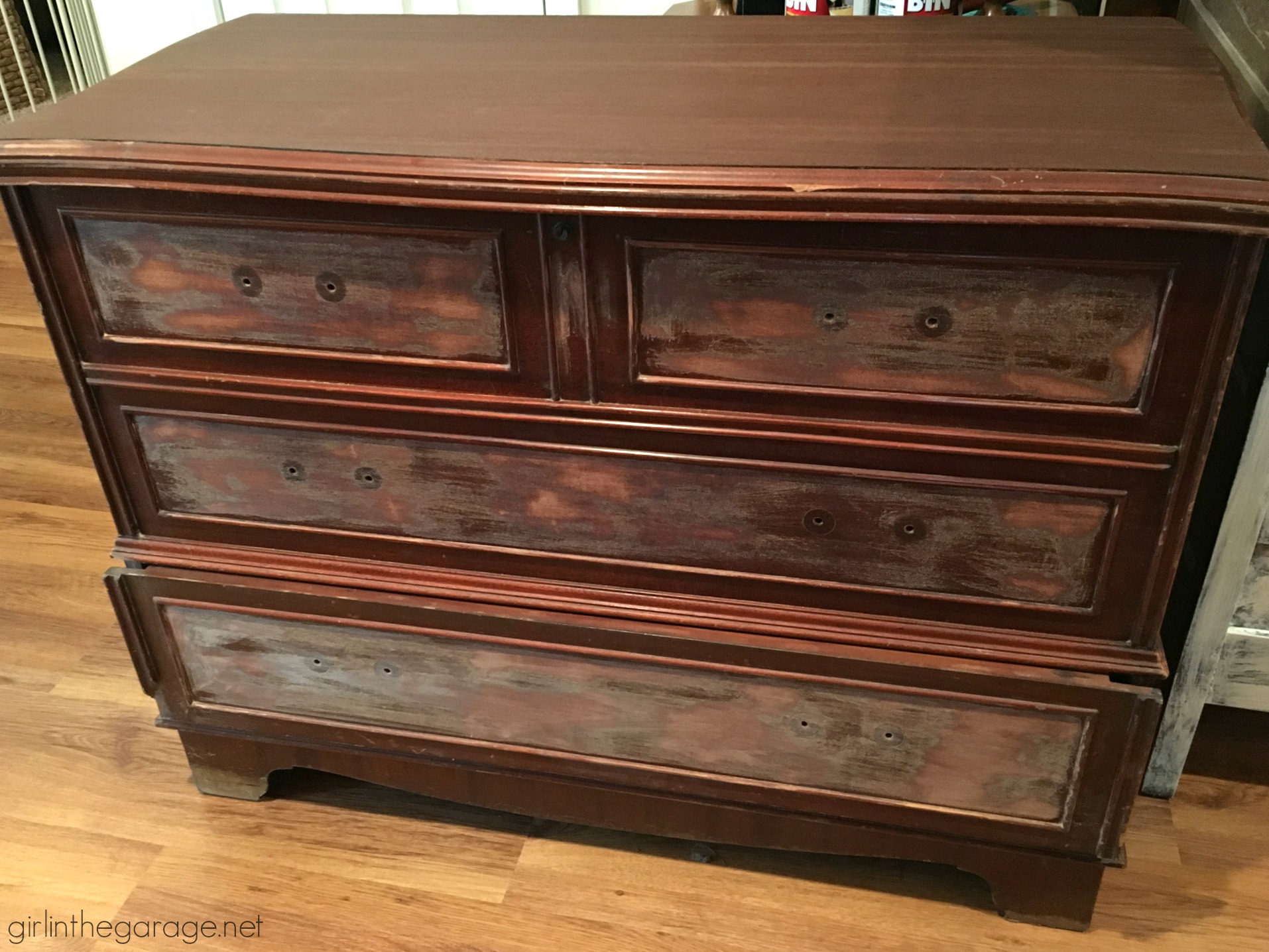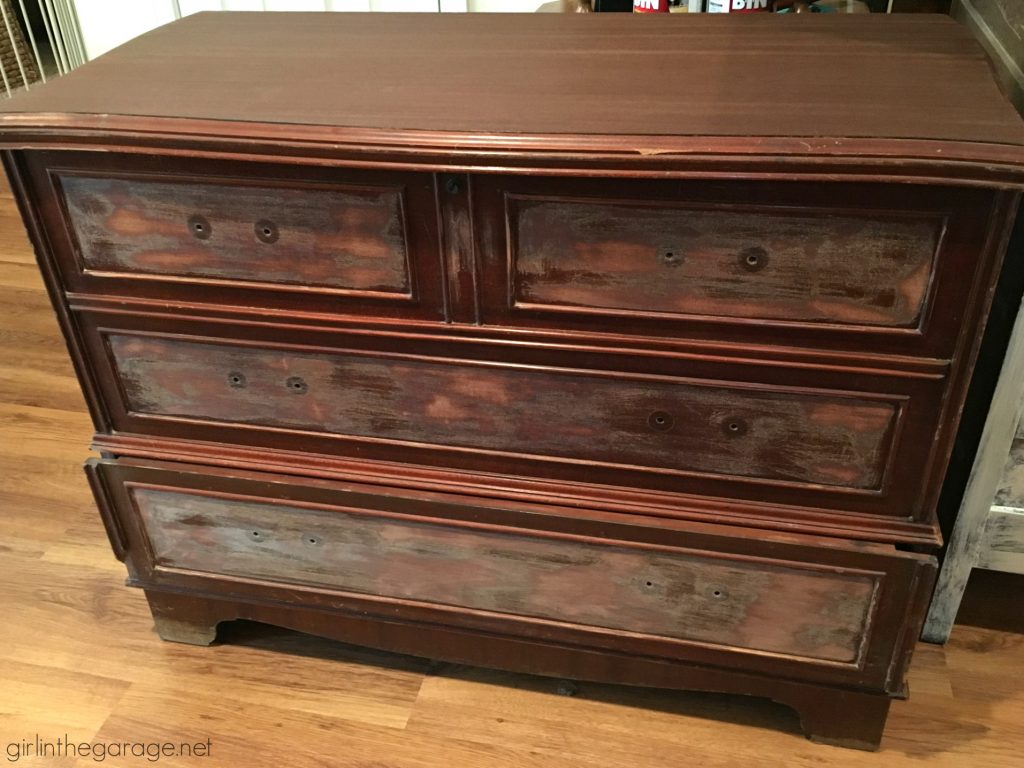 The chips on the front and sides were filled with Minwax wood filler (find it Here) and I primed it with 3-4 coats of my favorite shellac primer (find it Here) – remember it's the red label.  There was some discoloration showing through the primer, but I said a quick prayer and painted over it anyway…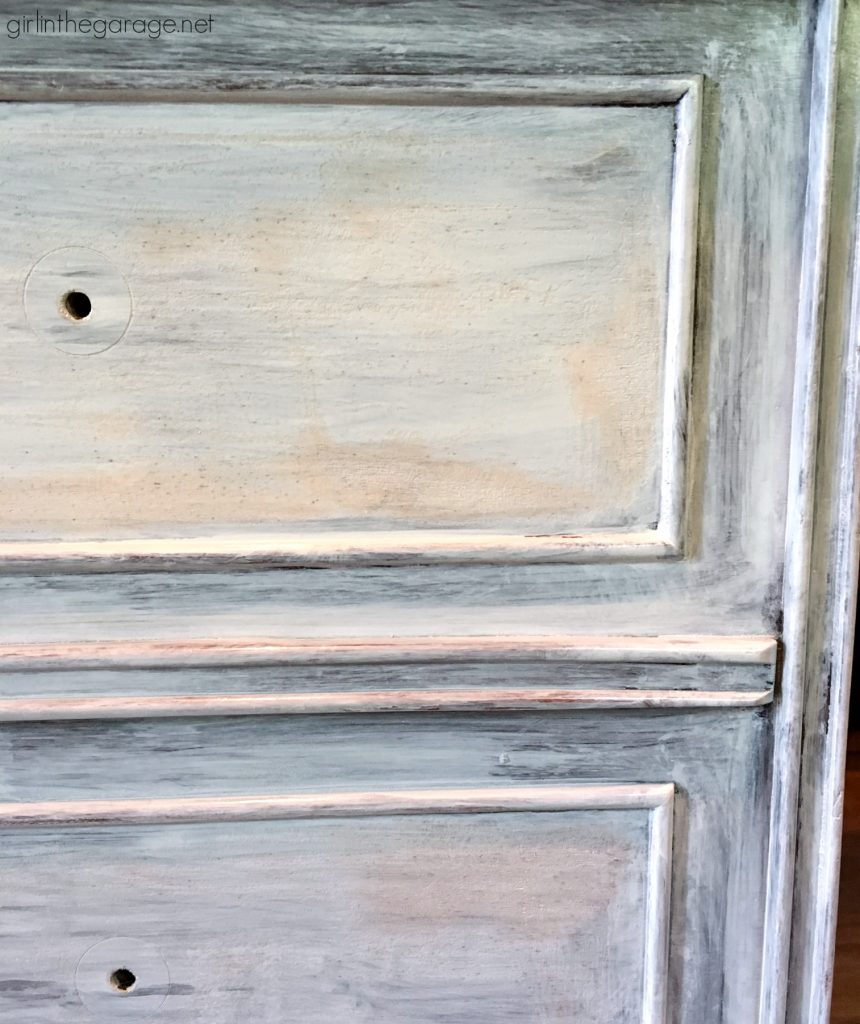 I decided on Annie Sloan Chalk Paint in Old Ochre, and chose new pulls with a brown metallic tone from Hickory Hardware.  I didn't even have to drill new holes – isn't it cool how these have three different sets?  (Update: Here's a link to these pulls.)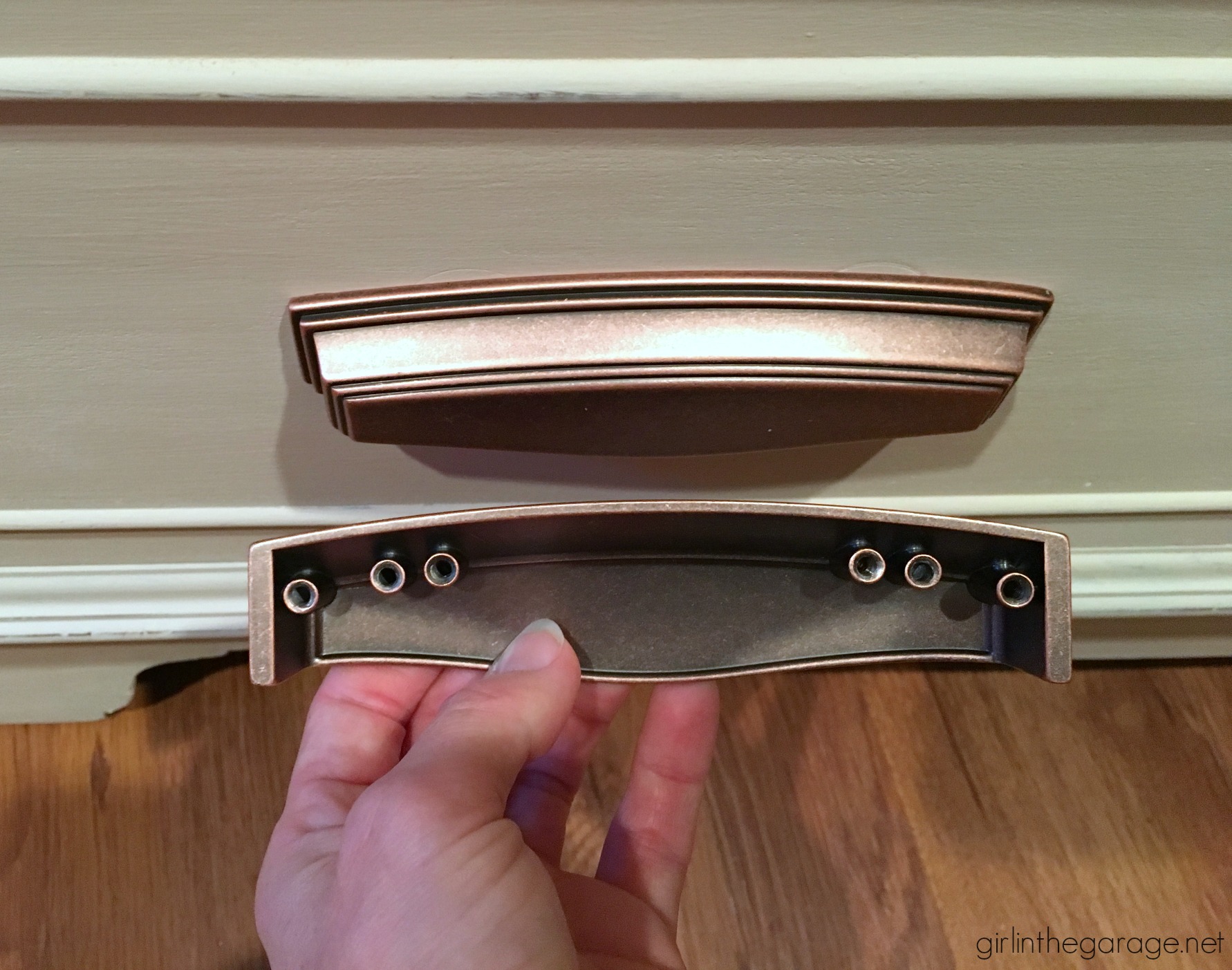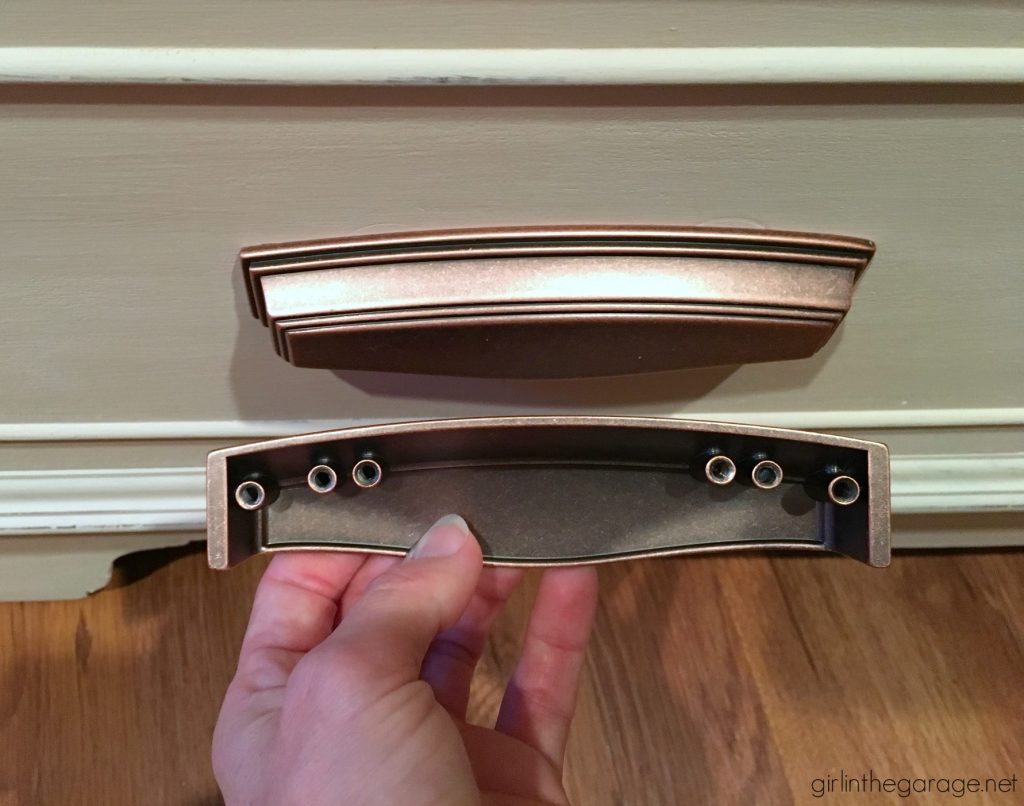 This cedar chest makeover was complete in time for my last market – we ended up propping the top open because everyone kept assuming it was a dresser.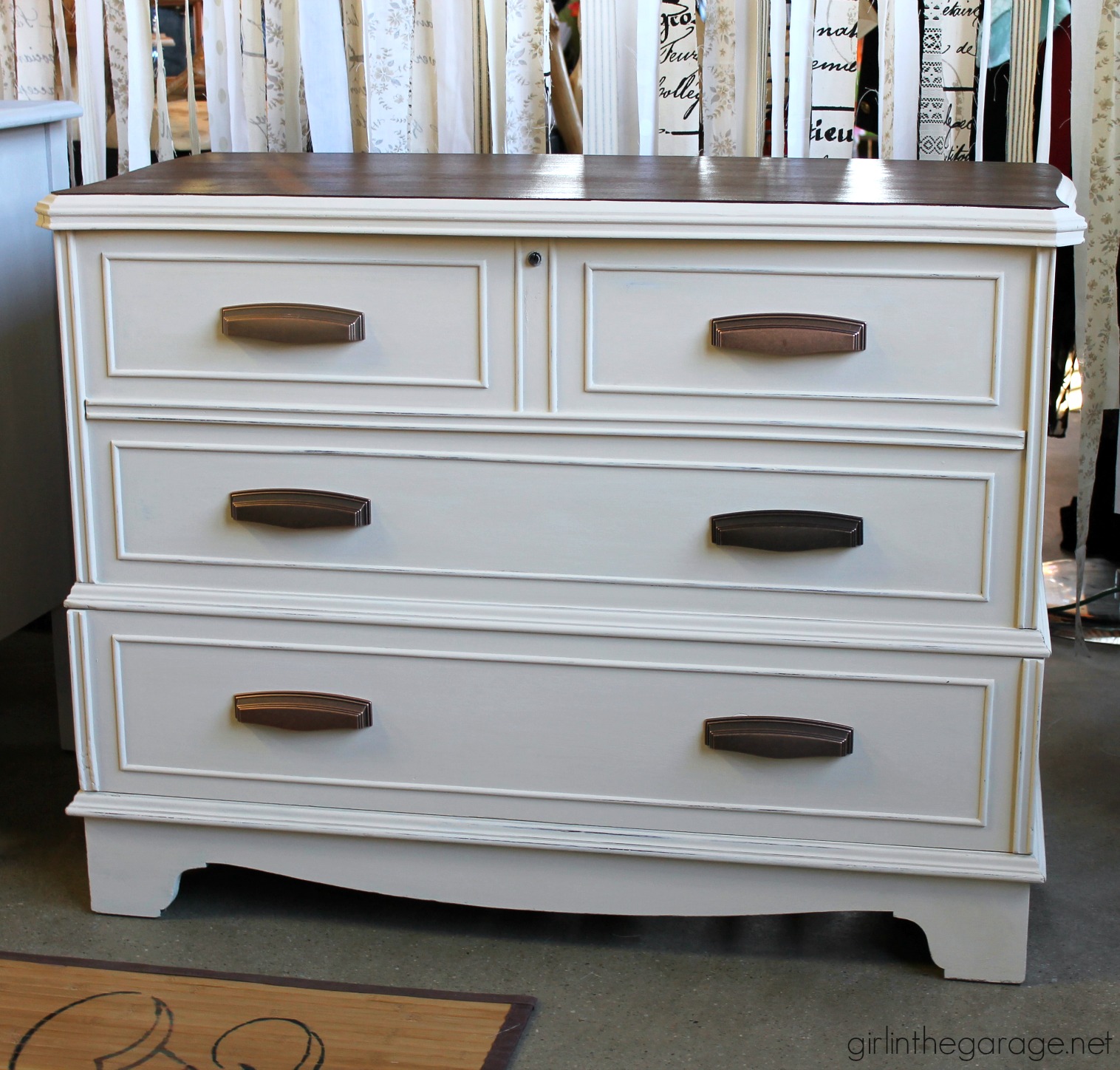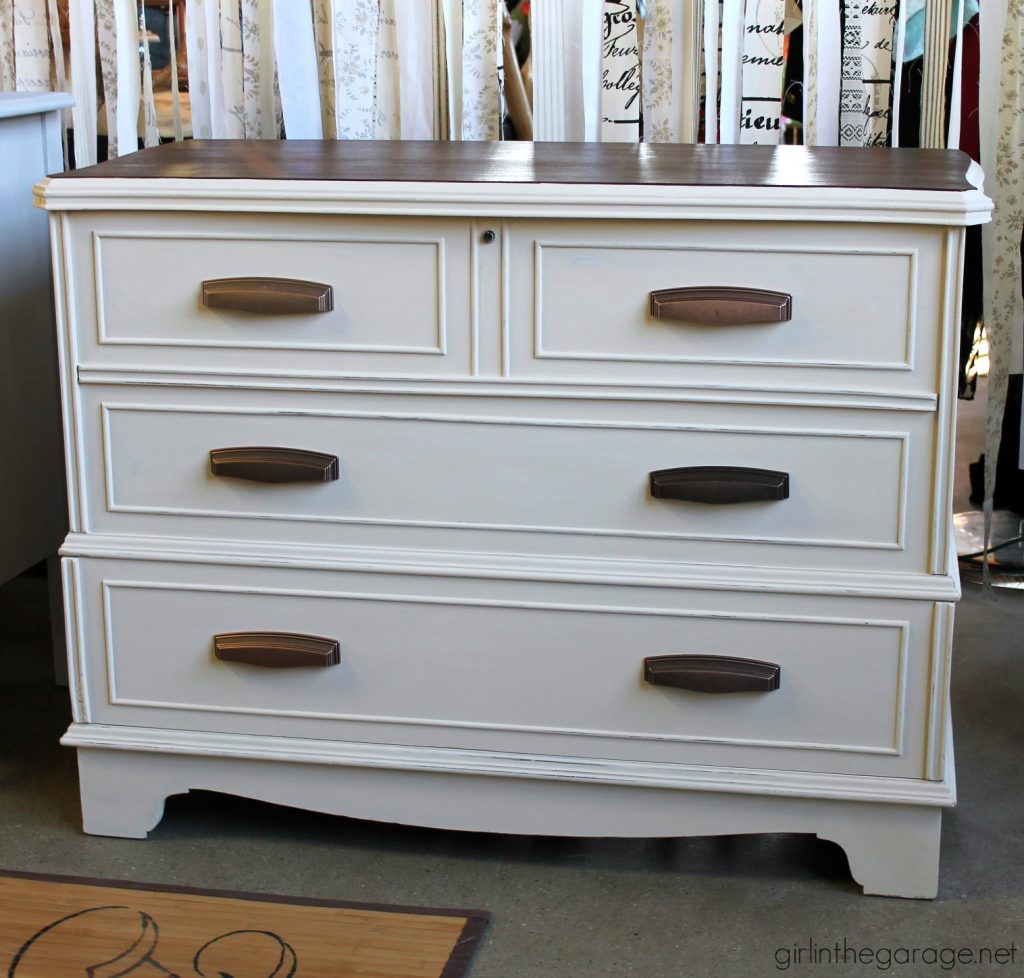 I did distress it a little before applying the Tough Coat topcoat – and you can see there was absolutely no bleed-through at all.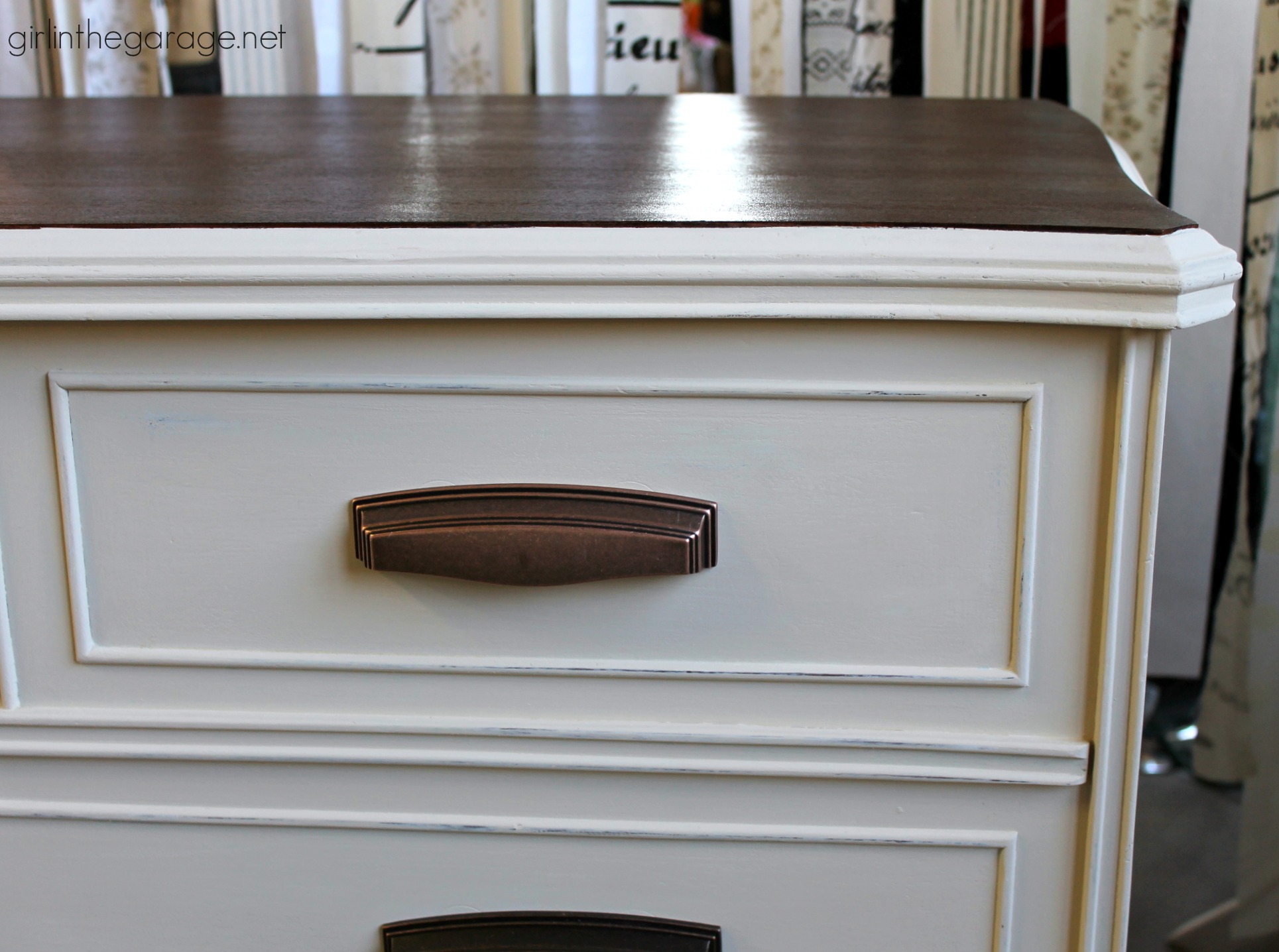 Since the inside was in good shape, we left it alone.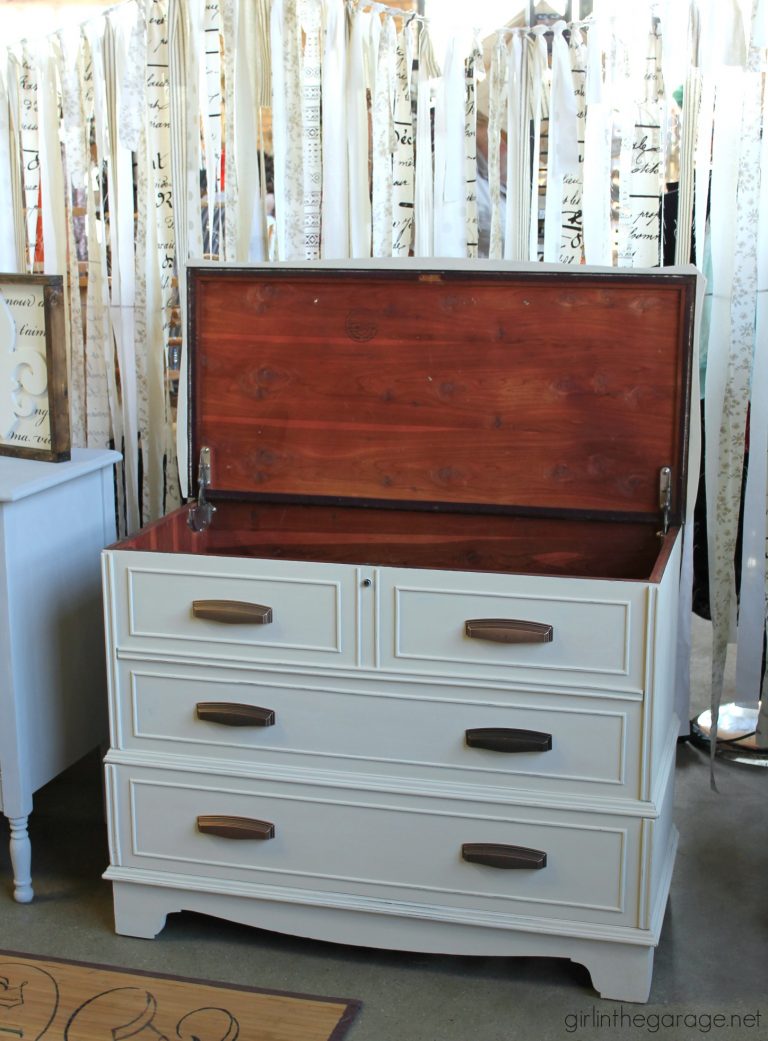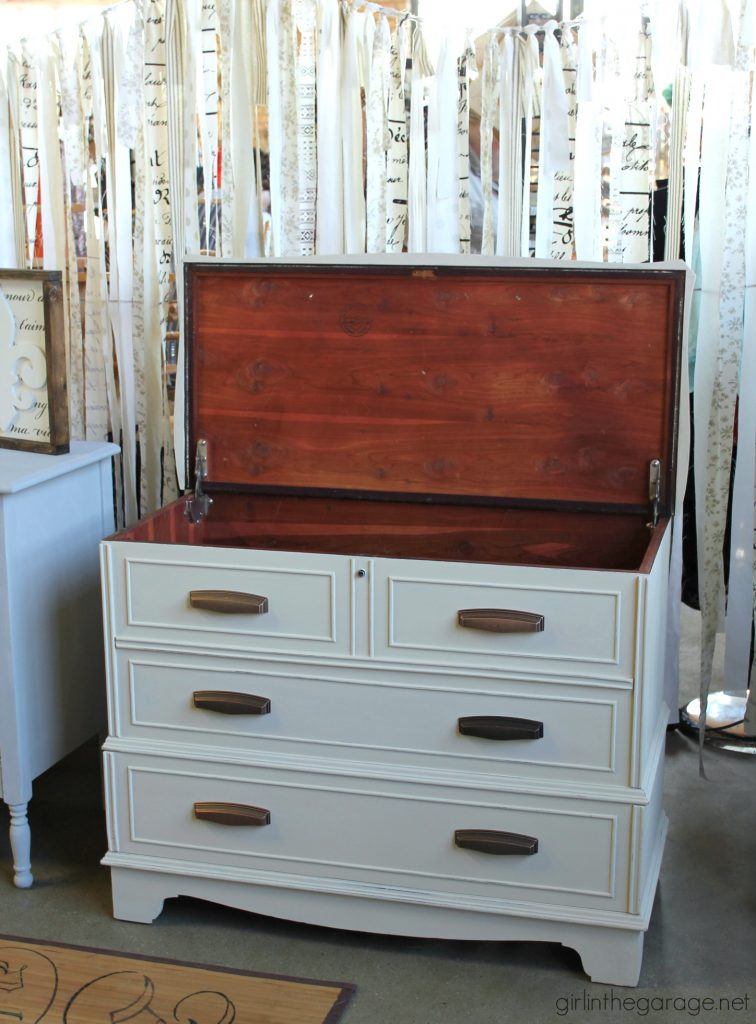 It's a vintage cedar chest makeover that ended up a little more modern with the new paint and pulls.  Here's a reminder of the before and after: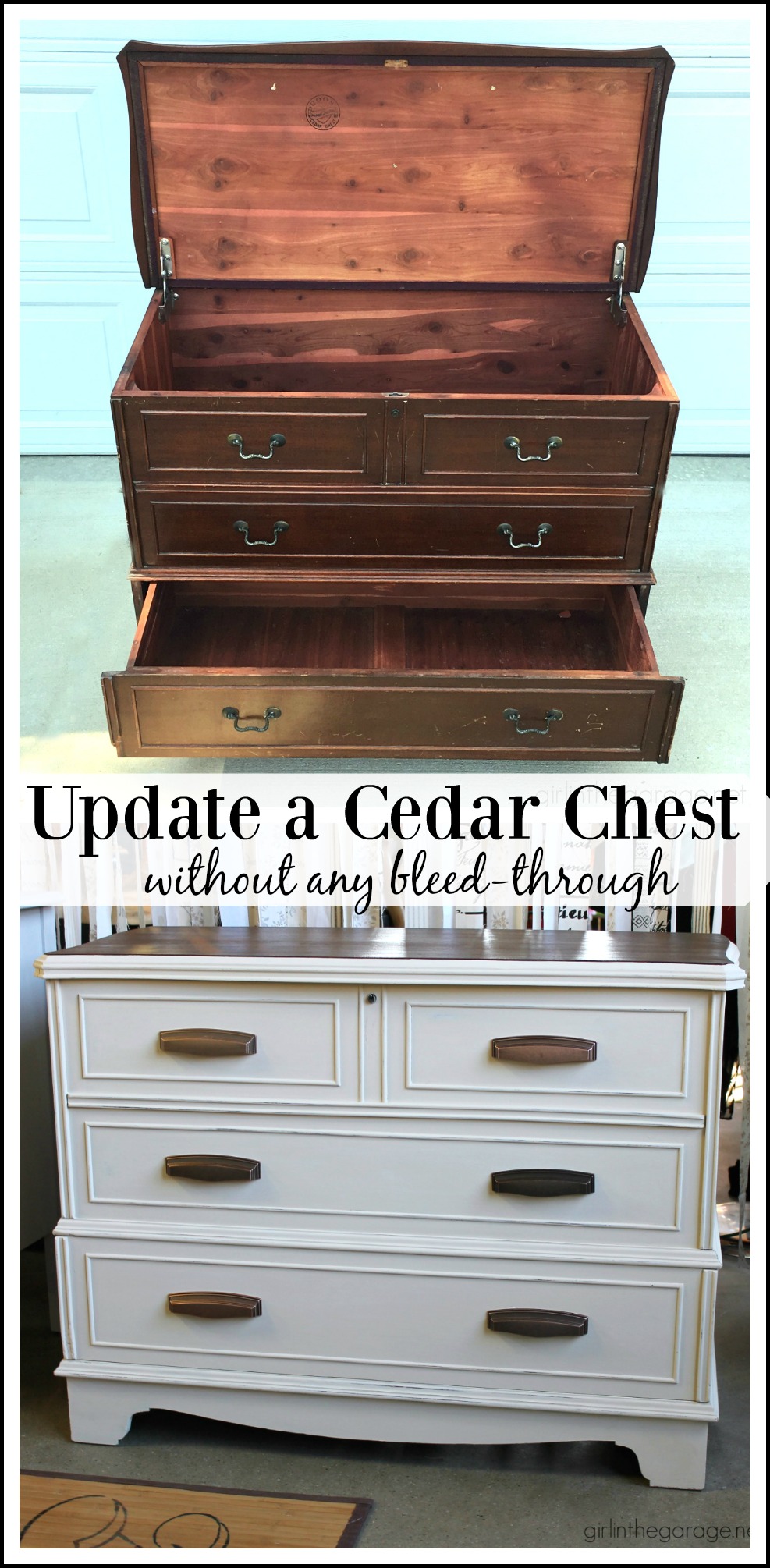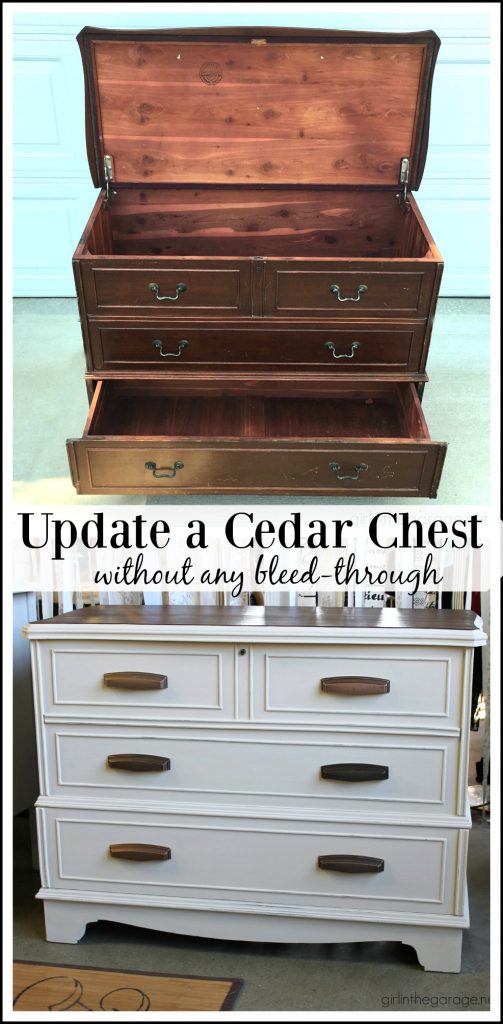 Don't be afraid to paint pieces that typically might bleed through – just do the proper prep work and use a quality shellac primer (like this one) and you should have nothing to worry about.  Let me know what you think in the comments below, or if you have any other good tips to add.  (For a big ink spill in a drawer, I still recommend doing what I suggested in This Post.)
Have a fabulous holiday weekend, friends!
Jen