Here's a secret, and a good tip if you're new to painting furniture… this is probably the most forgiving, difficult-to-mess-up type of painted furniture makeover you can do.
This cabinet was a split-second decision – I was on Facebook and saw it advertised that the seller wanted it gone right away, and luckily for me the lady was only about ten minutes from my mom's house, where I was visiting with the boys. I quickly asked my mom if she minded if I ran over to get it – and woohoo, it was even better in person.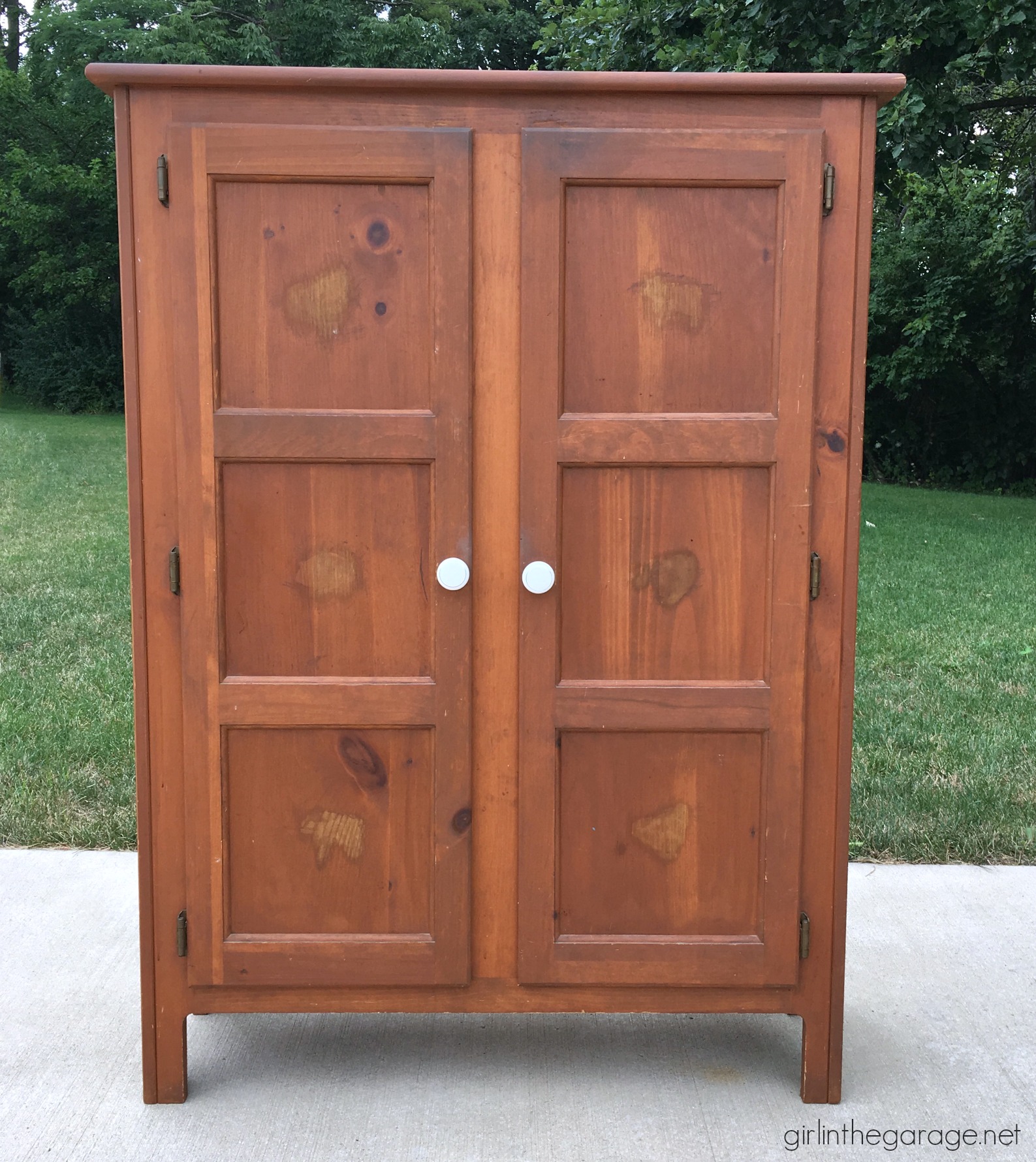 This post may contain affiliate links so you can easily find the products I use and recommend. Discover all my favorite brands and tools for doing DIY makeovers here.
Sure it had some weird surface damage on the door panels, but I was going to paint it anyway. It was well-made and a solid storage piece with countless different uses.
While I was working on it, I referred to it as "the pantry," which may have confused my husband a couple times. 😉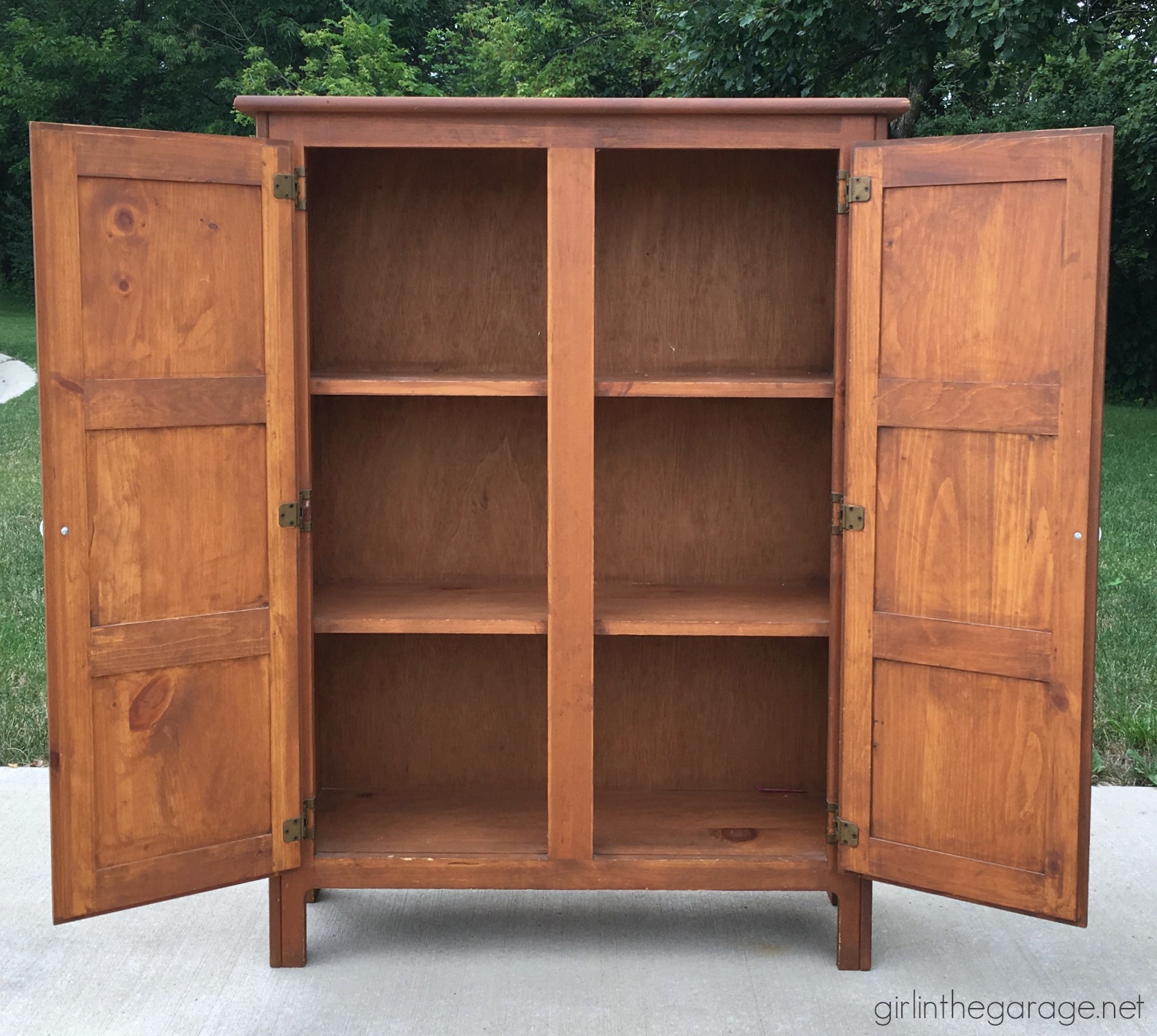 That orangey wood was destined to bleed through, so I primed it first with a couple coats of my favorite shellac primer and then lightly sanded for smoothness.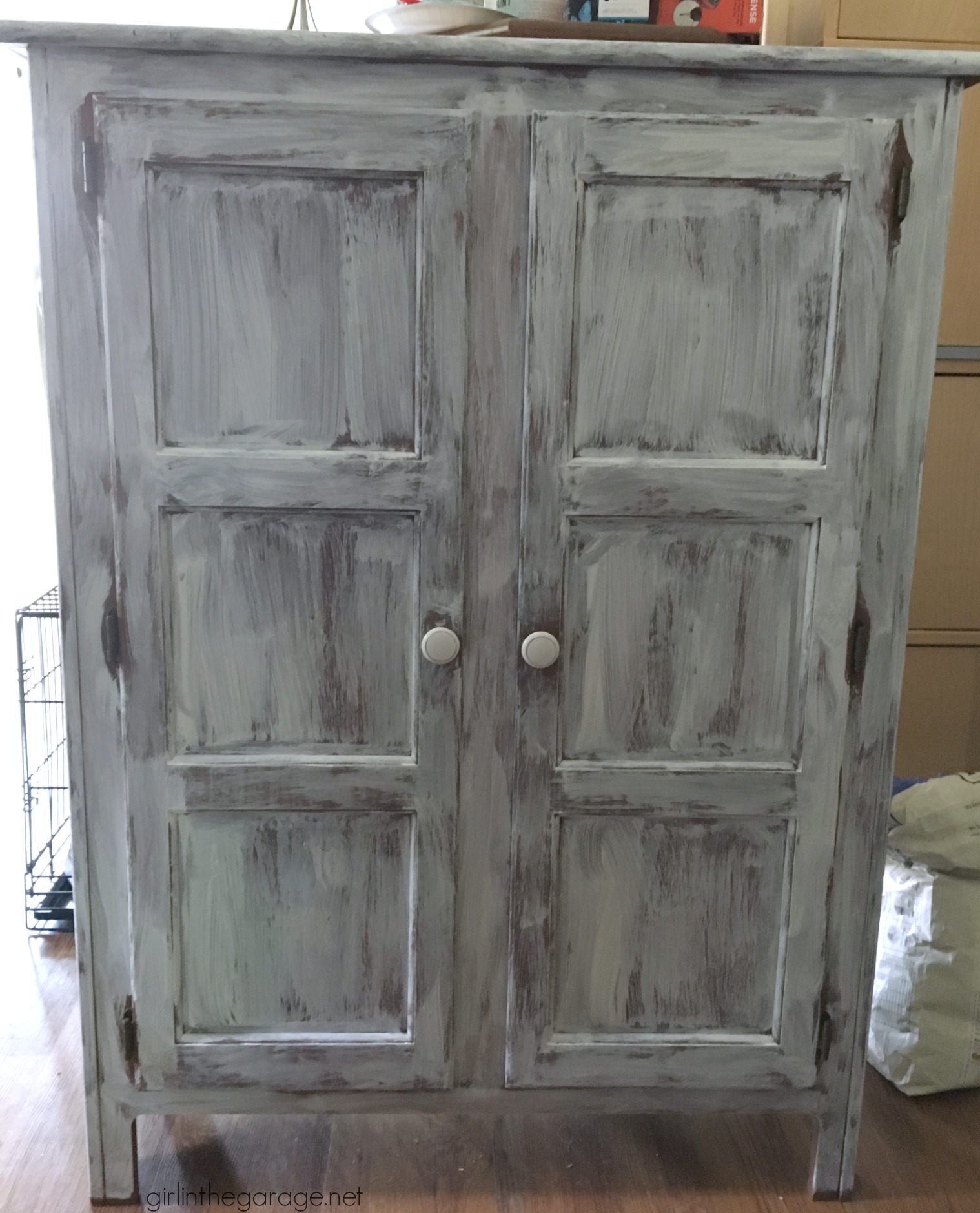 Then I gave this cabinet makeover a similar treatment as this weathered bench I updated awhile back. Lightly brush paint all over without worrying about perfectly even coverage.
It was painted using my favorite brand of paint brush with Annie Sloan Chalk Paint – Old White and then sanded it all over, especially on the edges for a distressed, worn look.
Learn all my best advice for painting furniture with Chalk Paint here.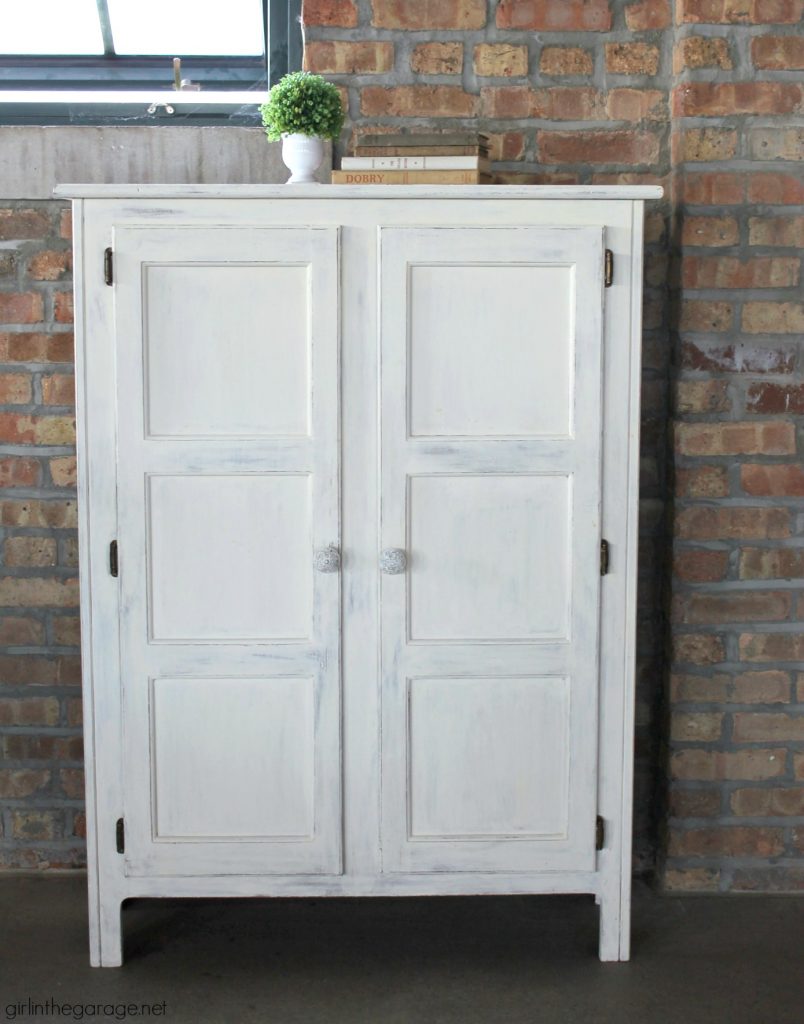 This piece was ready for its debut at a market, so that's where I quickly snapped these After photos. (Just barely in time!)
Those plain porcelain pulls had to go, and she got some new textured bling instead from Hobby Lobby.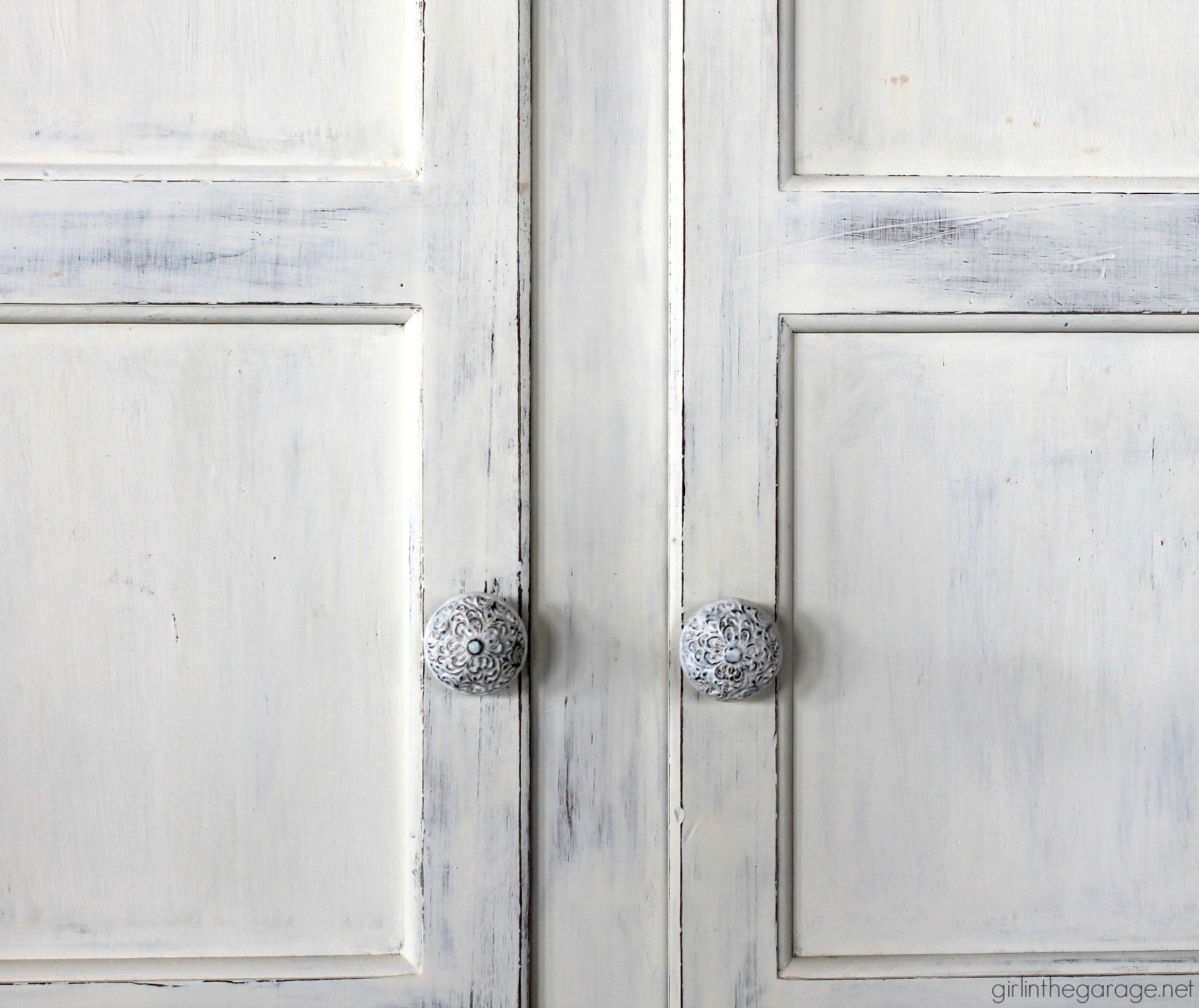 The inside was in good shape so I just cleaned it well and left it unpainted.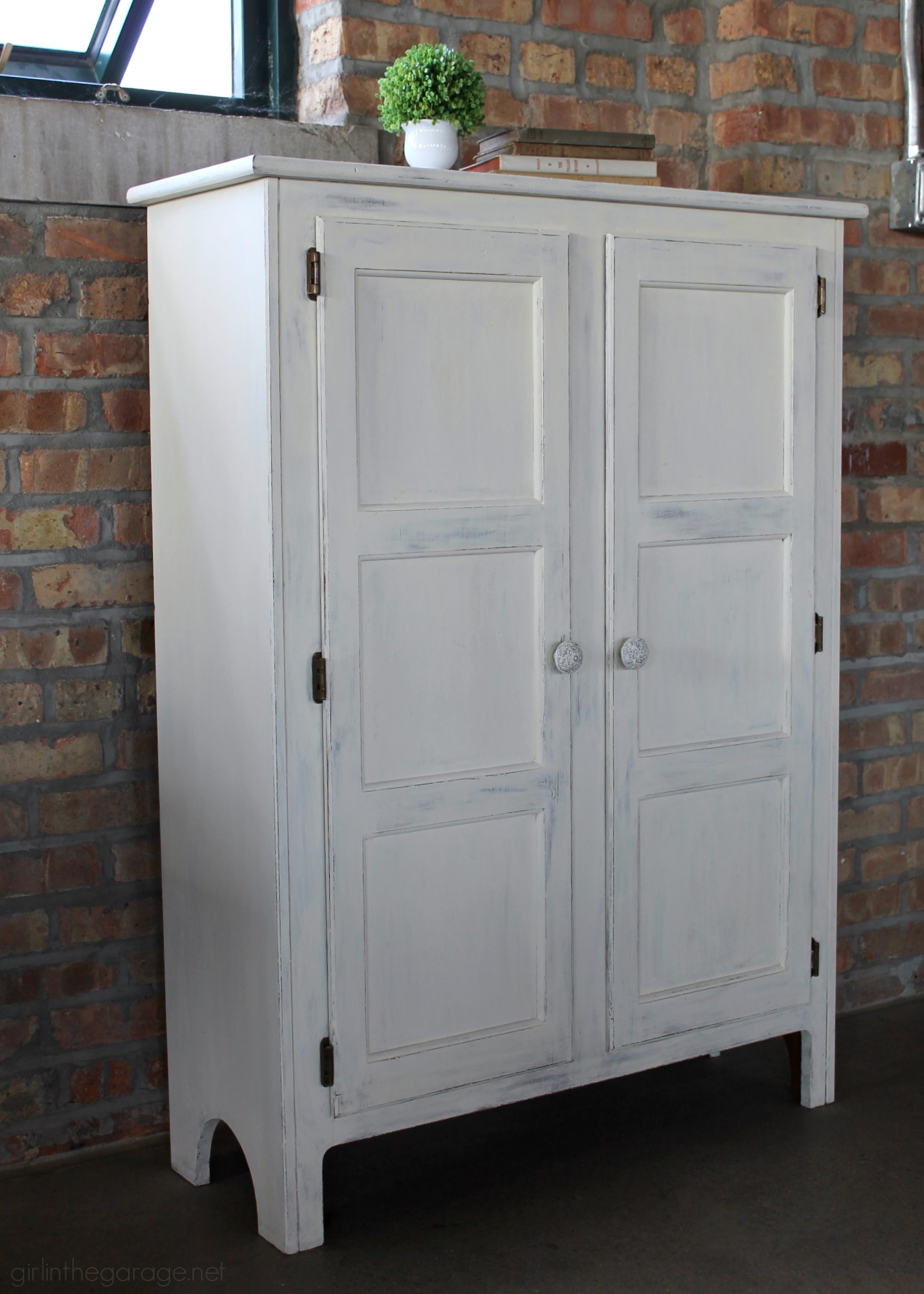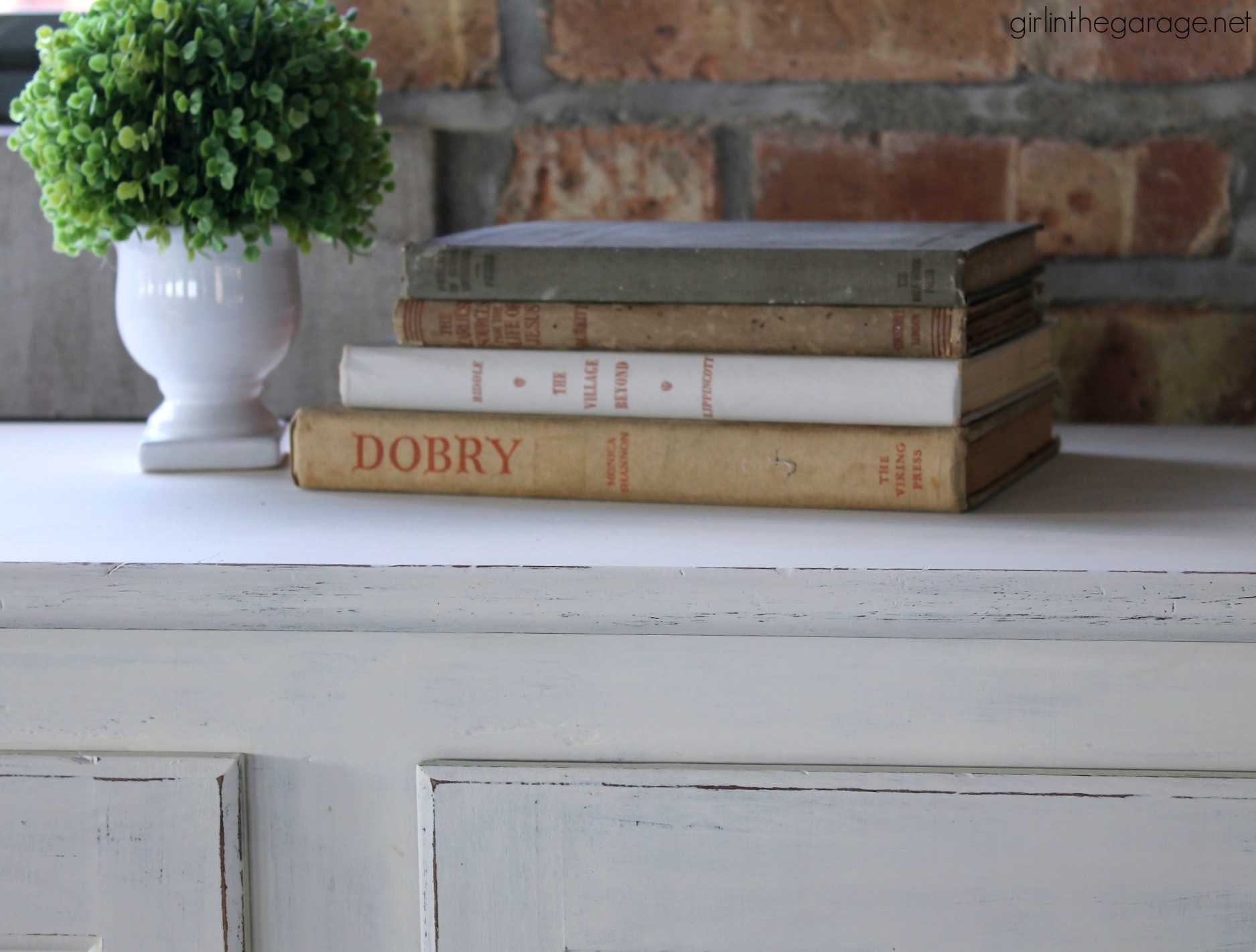 Here's a look at the before and after of this simple yet beautiful cabinet makeover again: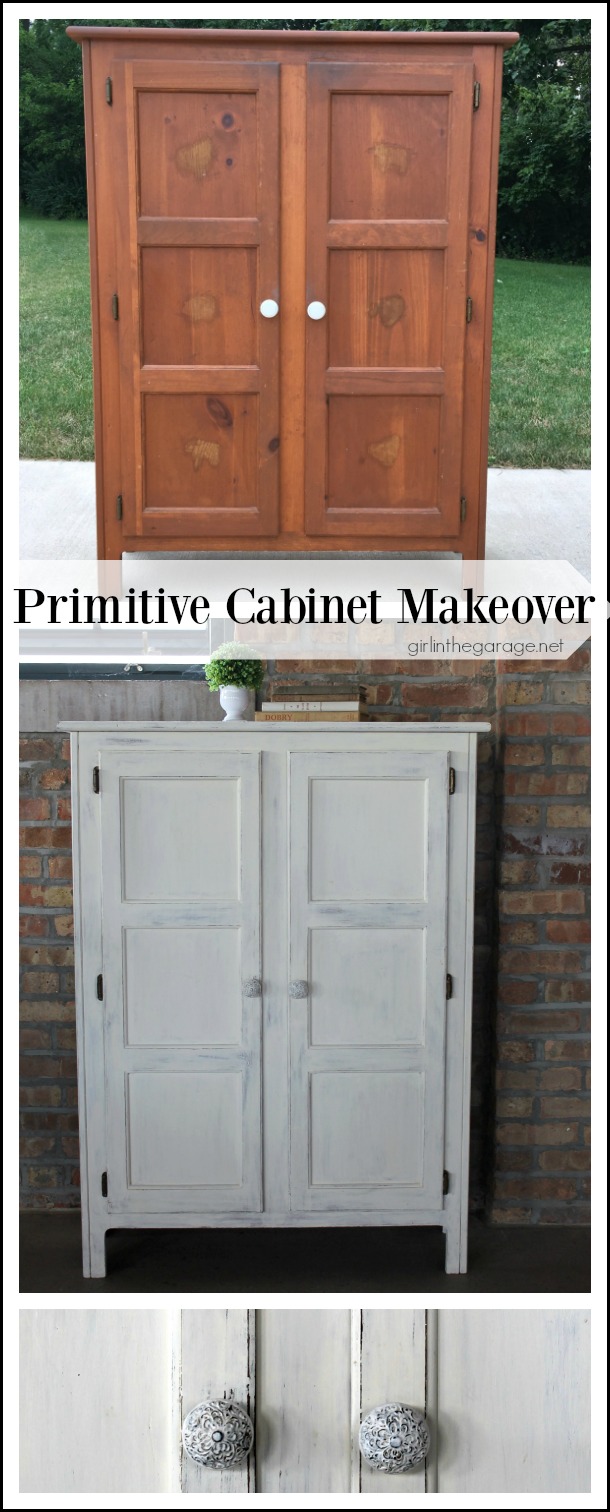 Please feel free to Pin or share this project with a friend.
I could see this being used in a kitchen as a pantry, in a bedroom for shoes, in a bathroom for towels and toiletries, even in the living room for books or kids' games. What would you use a piece like this for? – Jen