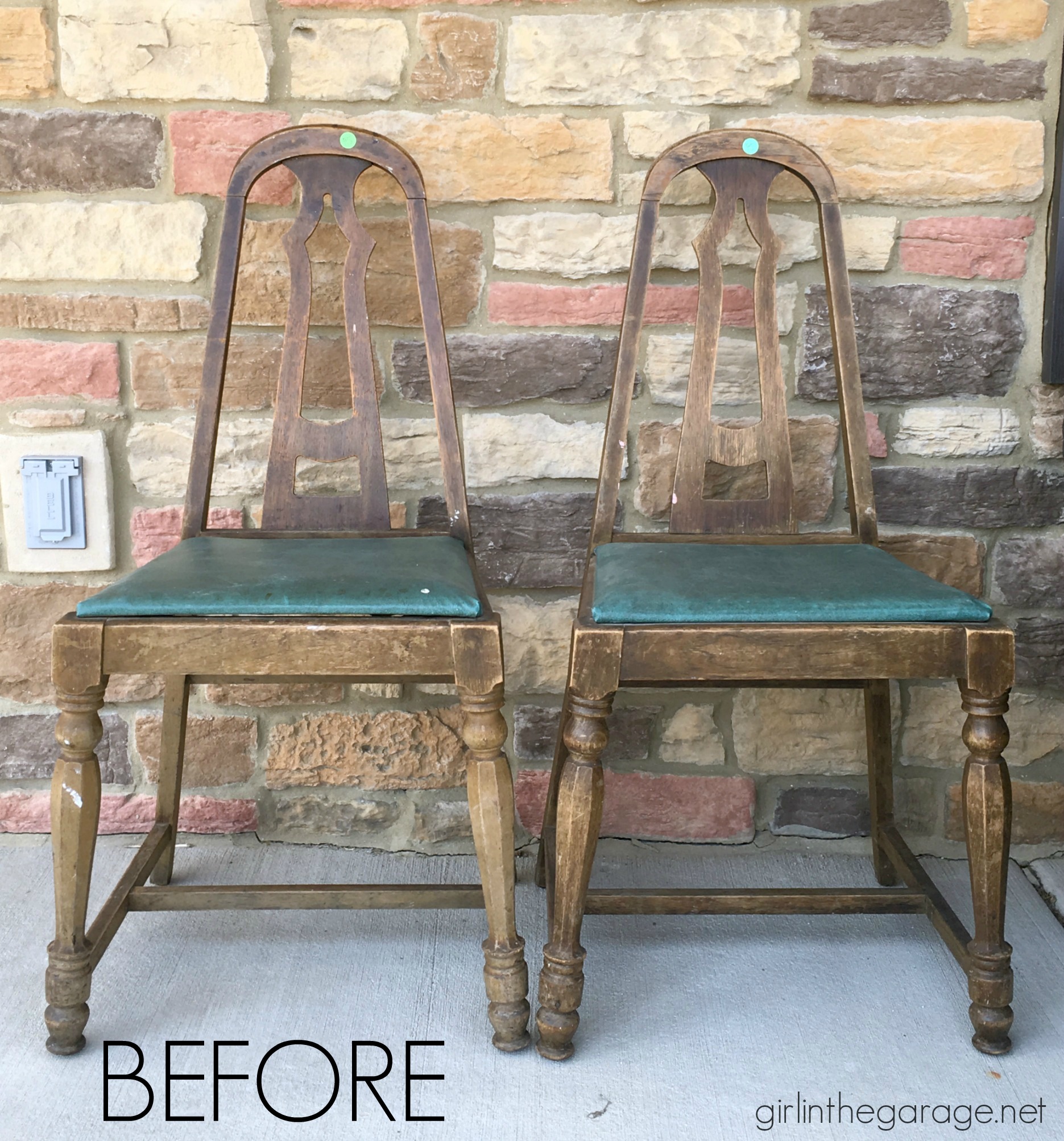 Hey guys!  I've been super busy getting ready for the vintage market this weekend, which means I haven't been on the computer much lately… but I'm taking pics of all my projects, so I'll share them all with you soon.  I'm taking these chairs to the market, so it works out well that they were so nasty to start with – because today is Trash to Treasure Tuesday!  (Visit my friends' free/thrifted T2T makeovers at the end of this post.)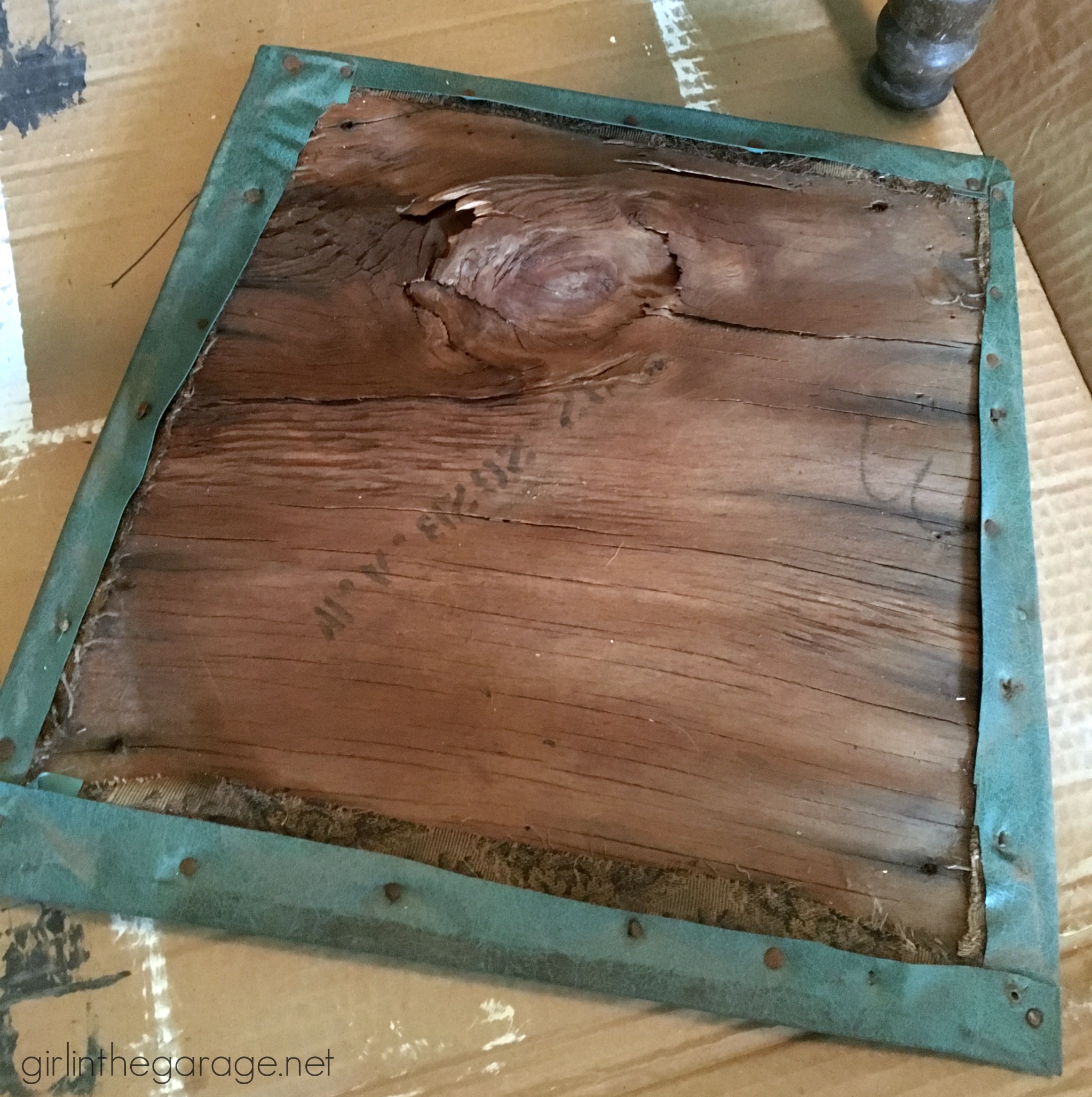 I paid $5 each for these verrrry old chairs.  From the top they looked okay but one of the seats was literally falling apart underneath.  My husband cut new wood for both seats (thanks, honey!) and then I needed to pick the perfect fabric…
This old skirt has the prettiest bluish purplish stripes, and I'd been waiting to use it on a project – thankfully these seats were just small enough, and I barely had enough fabric to cover them!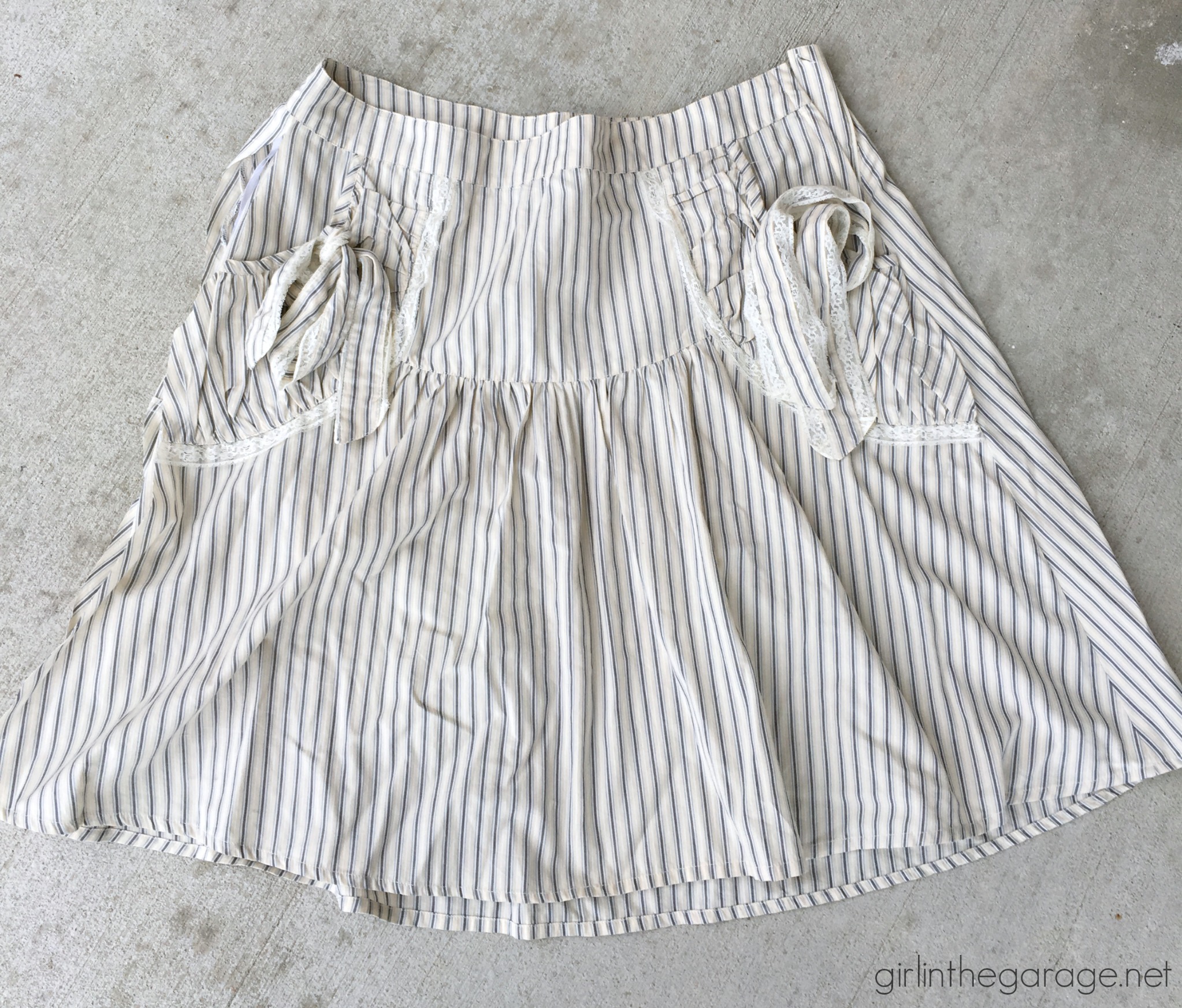 New wood + new padding + old skirt = farmhouse style striped seats.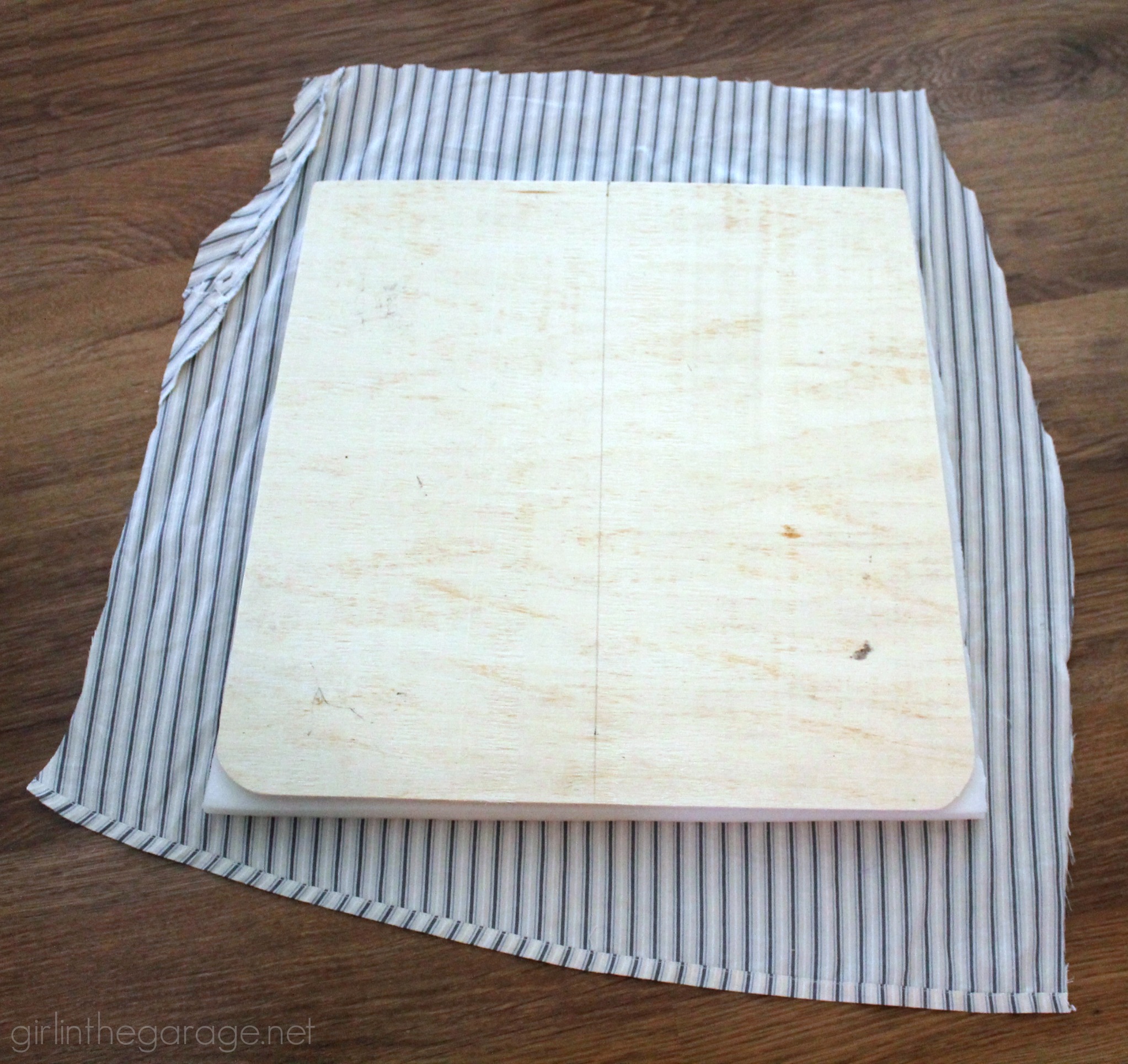 I painted the wood with Annie Sloan's Chalk Paint in Old Ochre.  I only applied one coat because I wanted it to look aged and imperfect.
Here you can see the lovely colors in the stripes, almost like ticking fabric:
Before and after of my thrifted farmhouse chairs: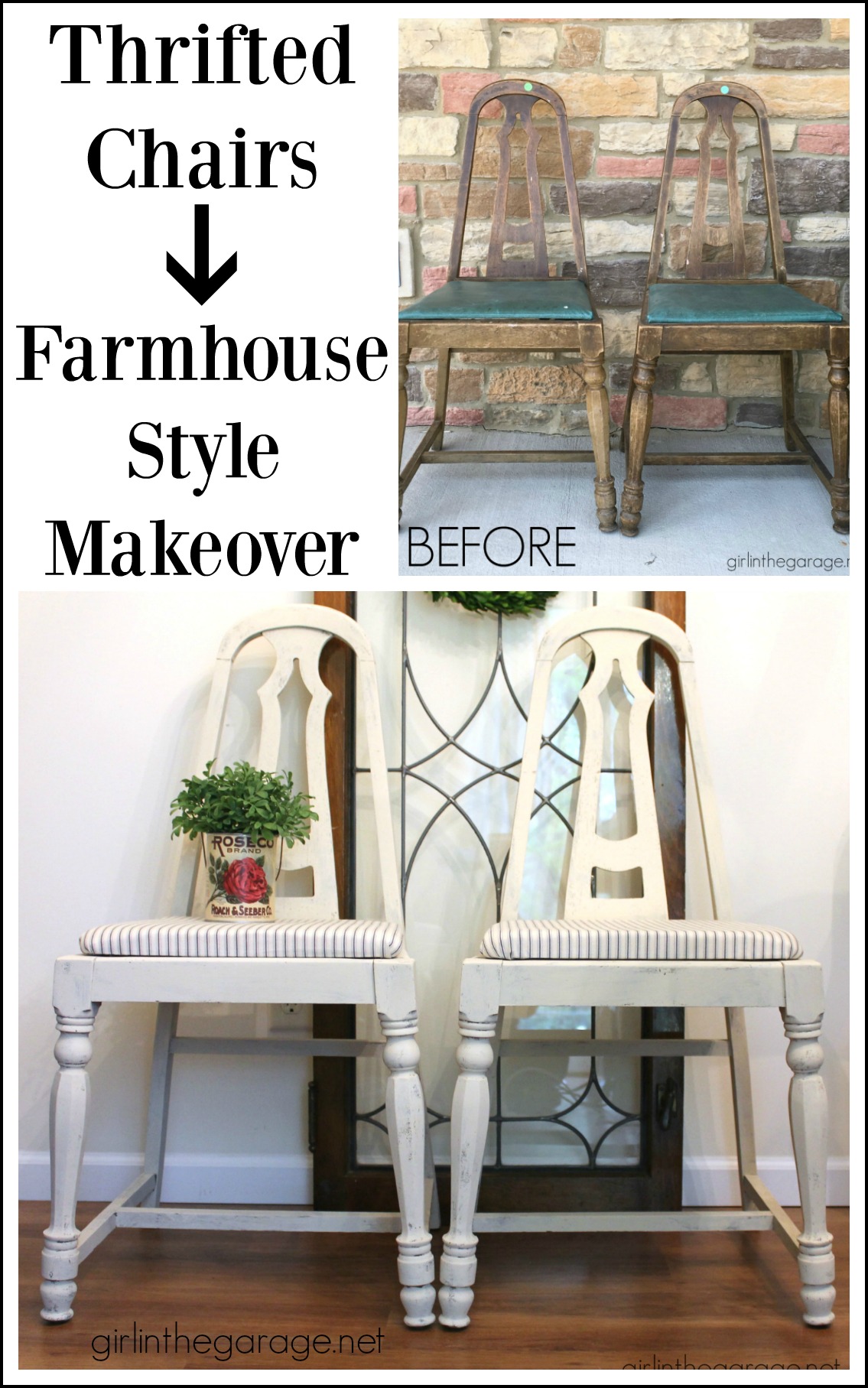 Now it's time to visit my friends and see their Trash to Treasure makeovers….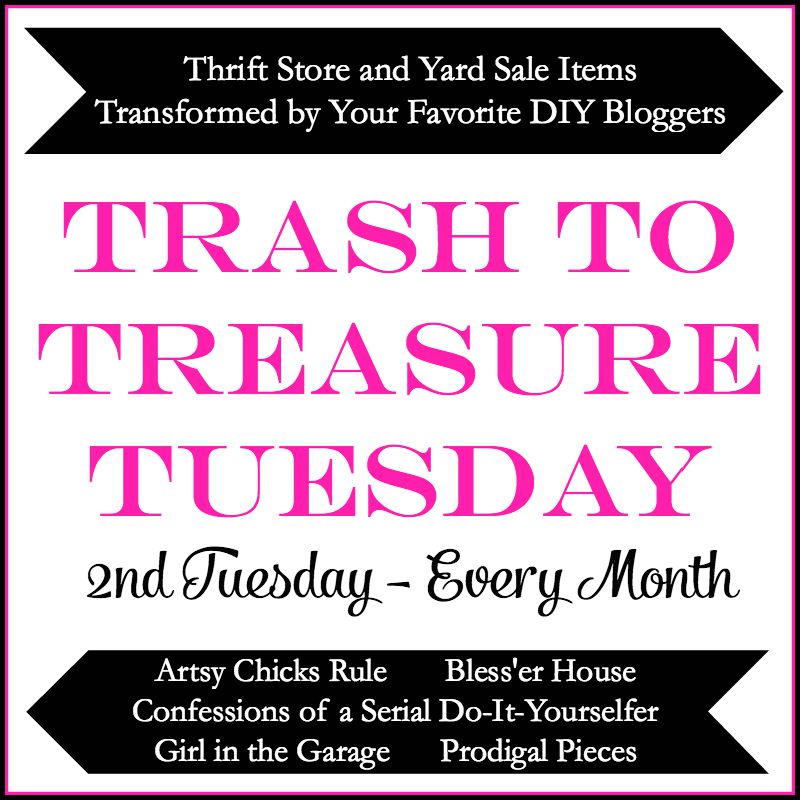 Below are the Before photos – click each link below to see the Afters.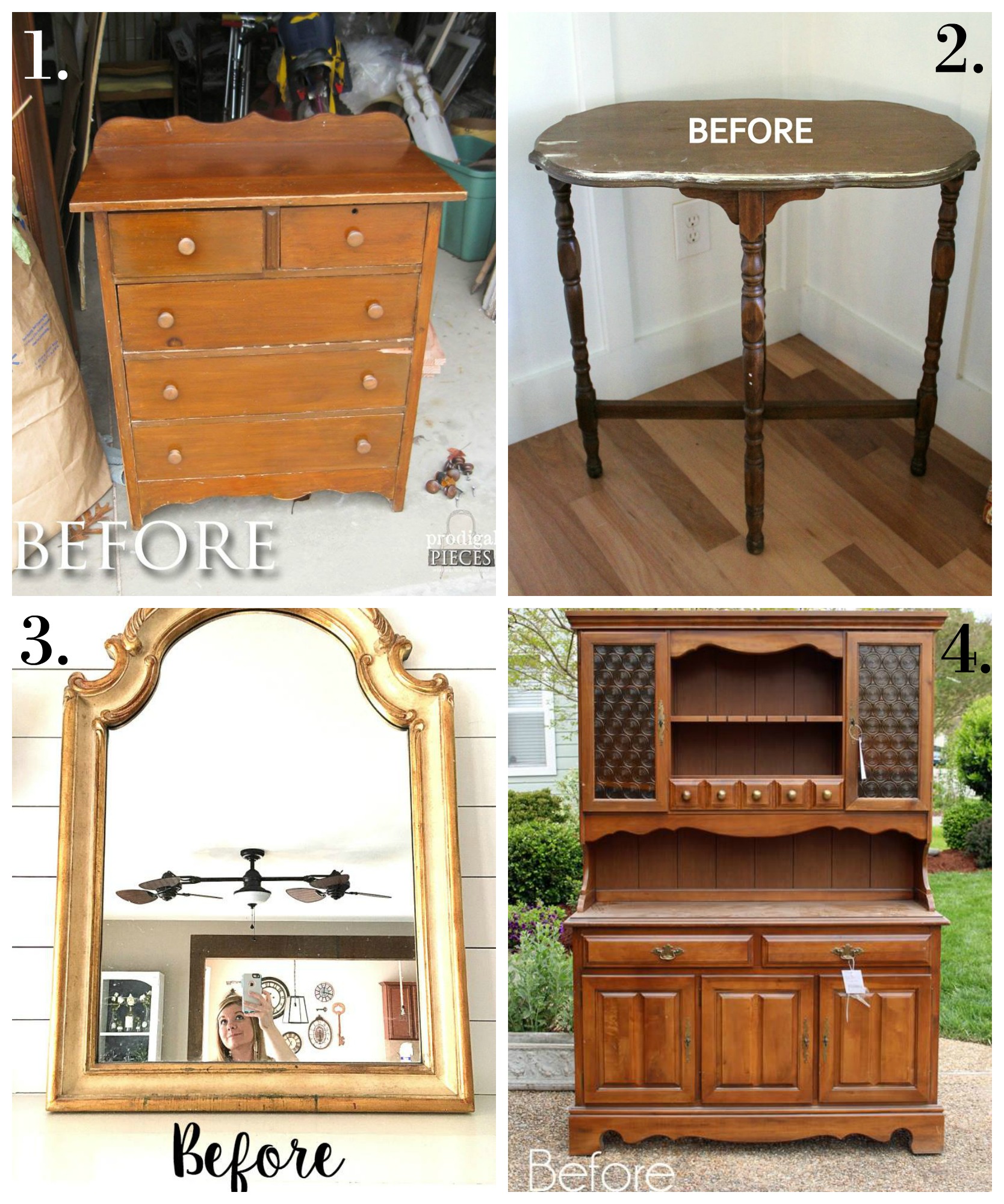 1. Prodigal Pieces
2. Artsy Chicks Rule
3. Blesser House
4. Confessions of a Serial DIYer
ALSO… we're having an awesome giveaway on Instagram!  Today through Saturday 3/14, upload your best Trash to Treasure makeovers, add the hashtag #trashtotreasuretransformation, and follow all 5 of us for a chance to win a big prize package from Rustic Brands.  More details on my Instagram HERE.
Jen