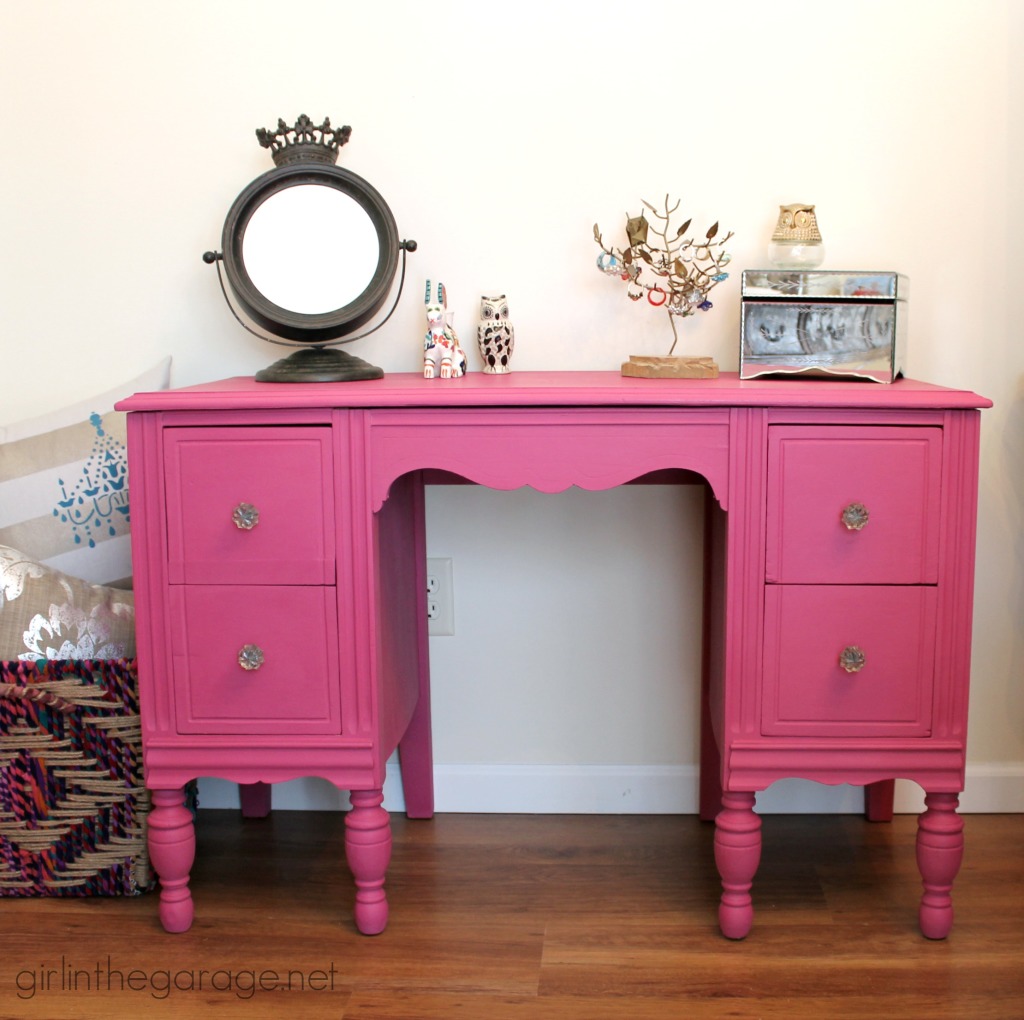 As promised, I'm finally sharing the child-size vanity makeover that a client brought me to paint.  She wanted a bright, fun color for her little girl and I really love how this one turned out!
Here's how it started – half silver and half light gray: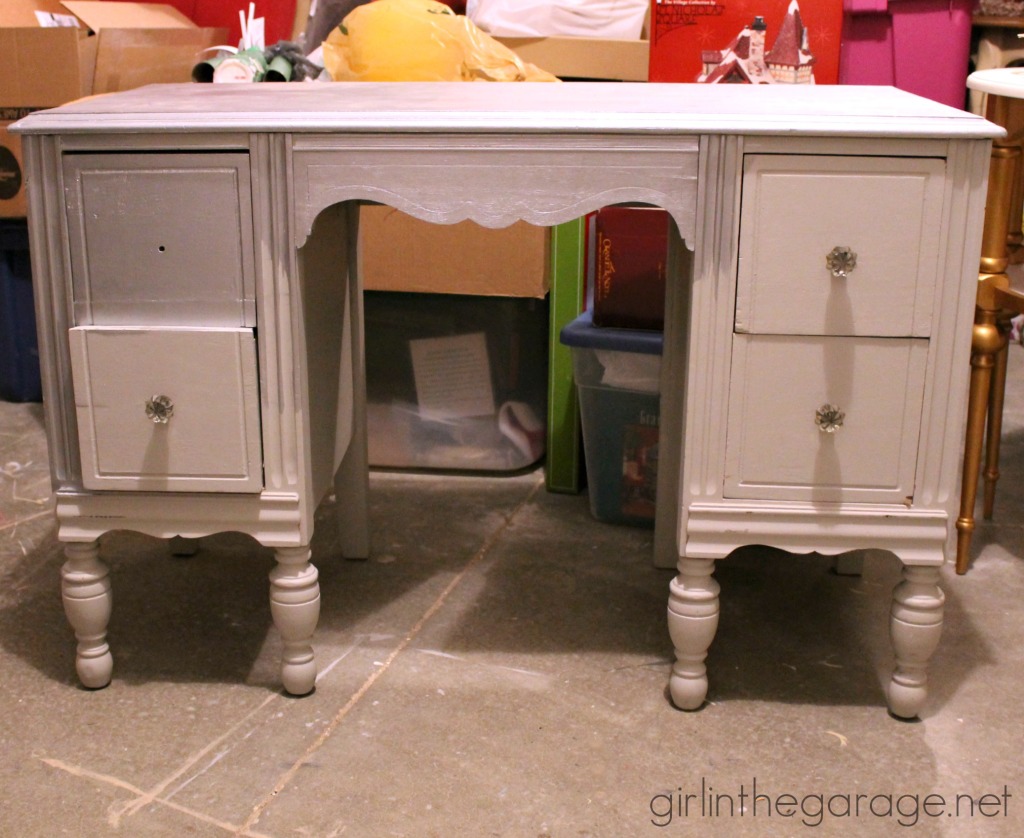 My friends at Sandpaper helped me achieve the right mix of Annie Sloan Chalk Paint for the perfect shade of pink:
2 parts Burgundy : 1 part Pure White
Plus a little bit of English Yellow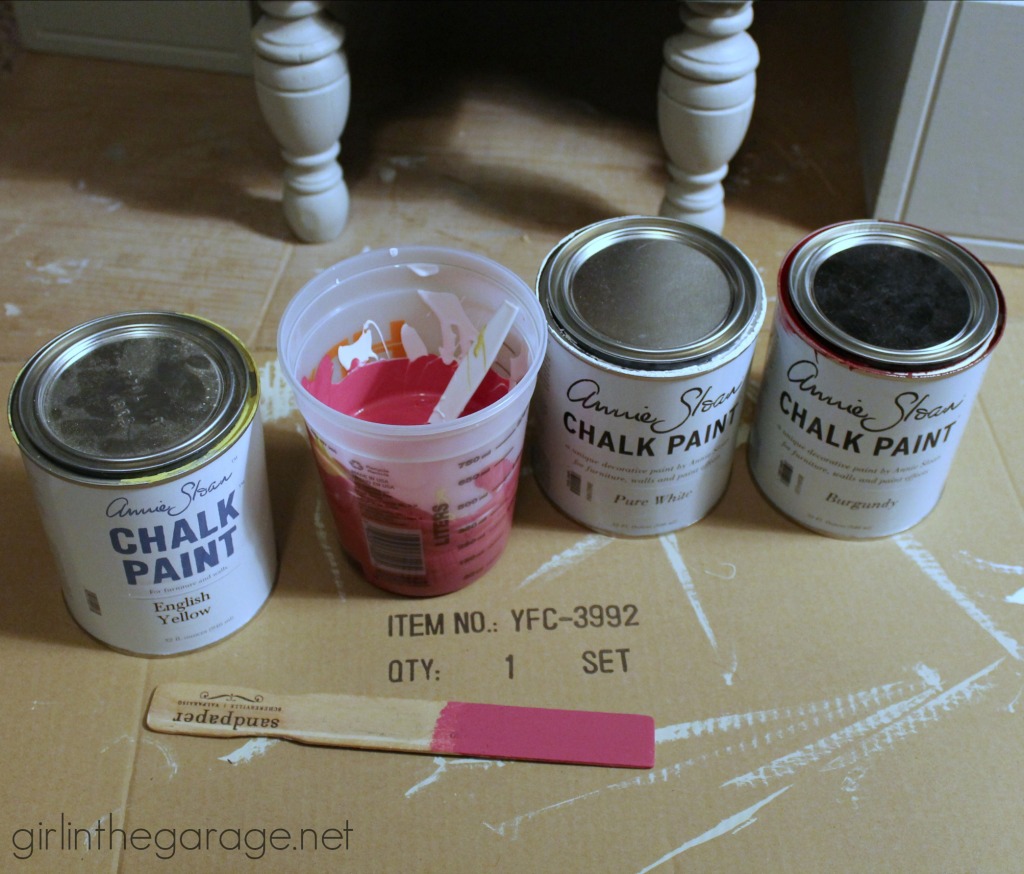 Now here's what I learned about mixing custom colors:
I mixed the paint, stirred well, and painted the entire vanity.  The next day I stirred the paint again and then added another coat to certain areas.  Well when it dried the paint was splotchy – some areas were lighter/darker than the original color.
If you mix custom colors, my advice is to constantly keep stirring the paint while you are painting to keep any of the colors from settling.  Also try to get it all done in one day so the paint doesn't sit overnight.  I ended up mixing a new batch and repainting it all in one sitting.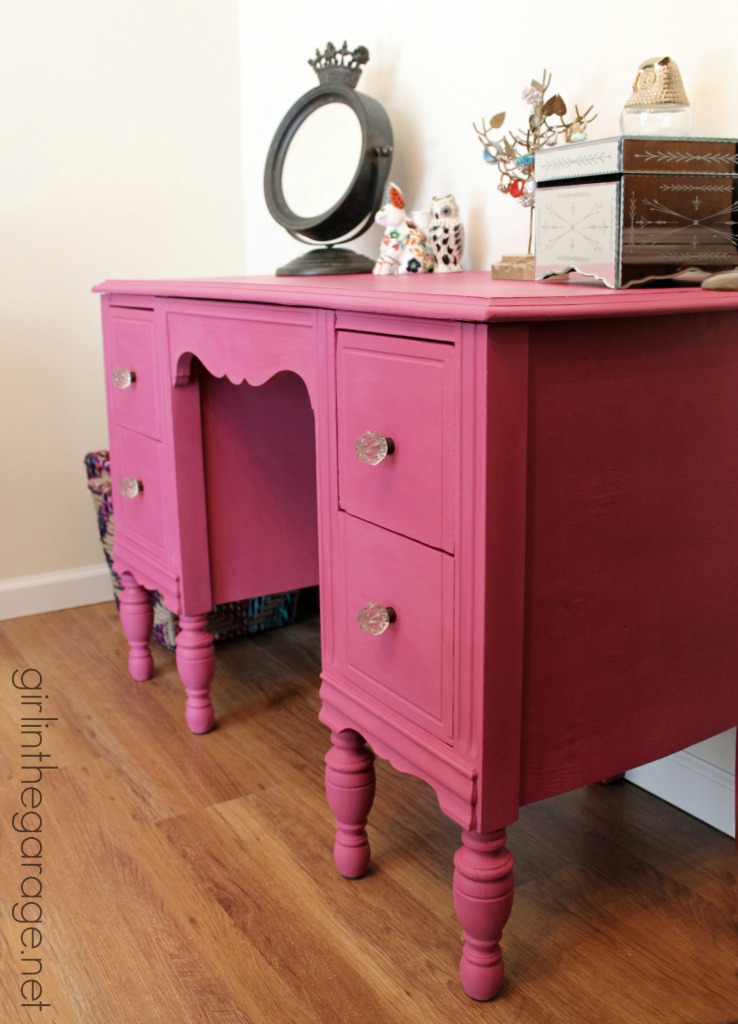 It did take me a few extra days but I had to make sure it looked good!
In the end I gave it two coats of clear wax for protection.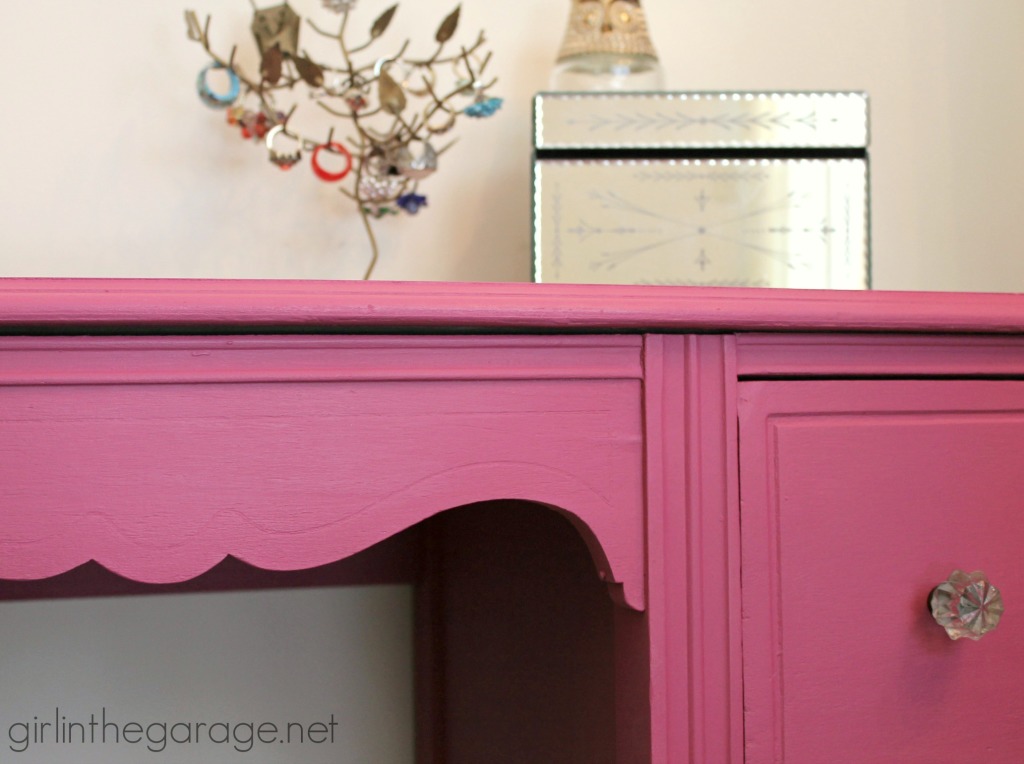 I love how bright and bold this color is – it's perfect for a little princess's bedroom, right?  🙂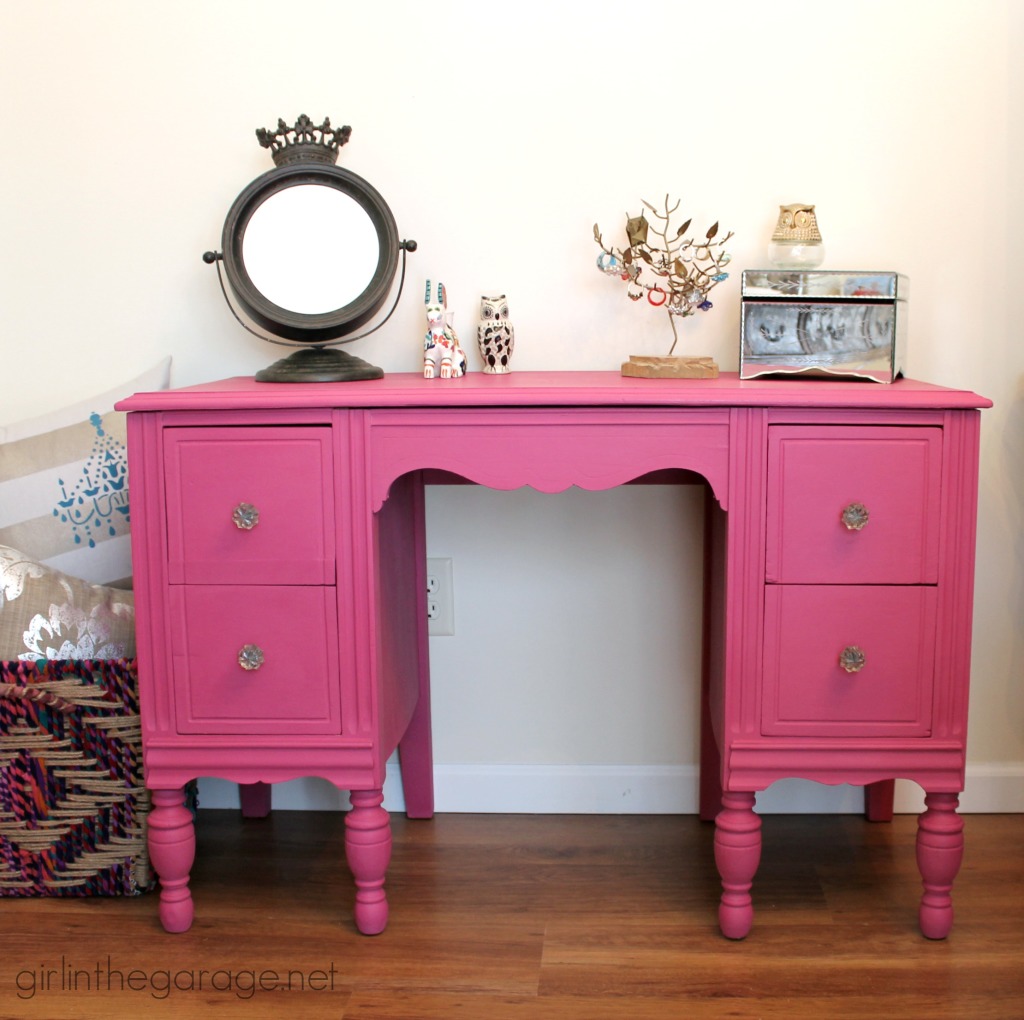 We kept the vintage glass knobs because they are gorgeous.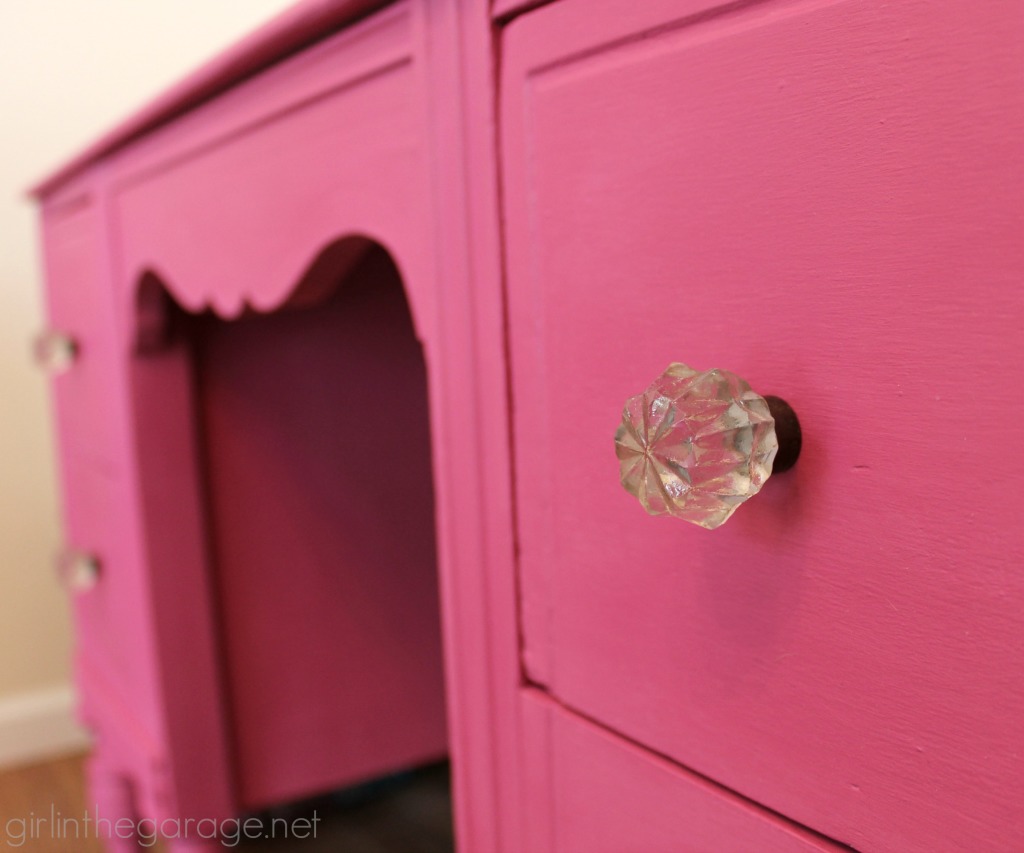 And of course the before/after comparison: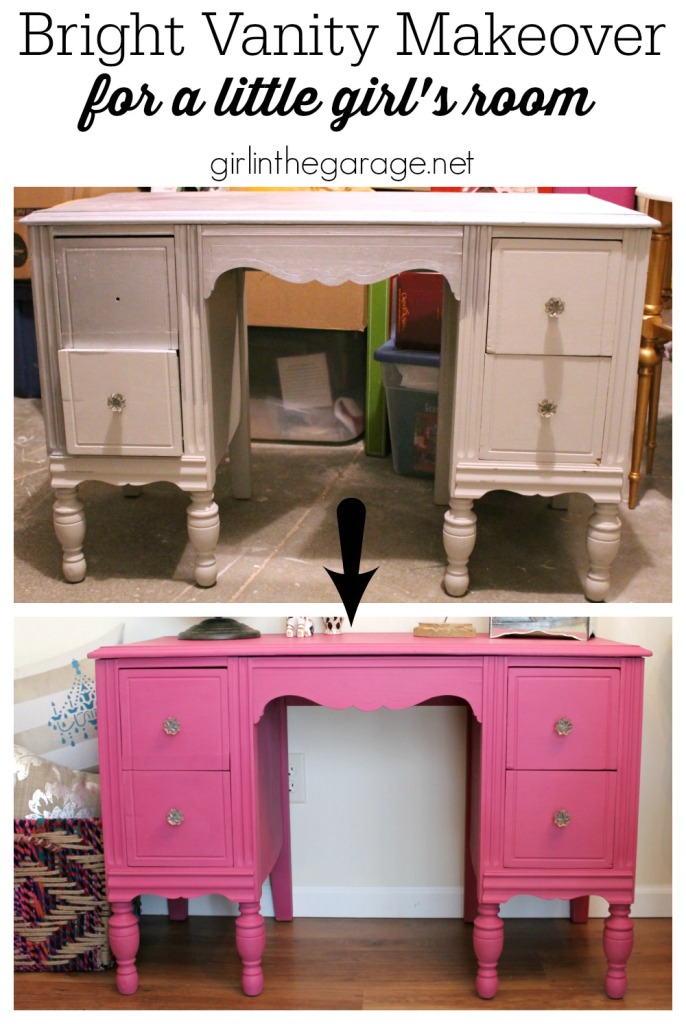 Have you painted any bright furniture?  I normally do a lot of neutrals so this was really exciting for me!
Jen
Recent Awesome Posts:
*  Antique Dresser in Old White Chalk Paint (makeover for the same client as this vanity)