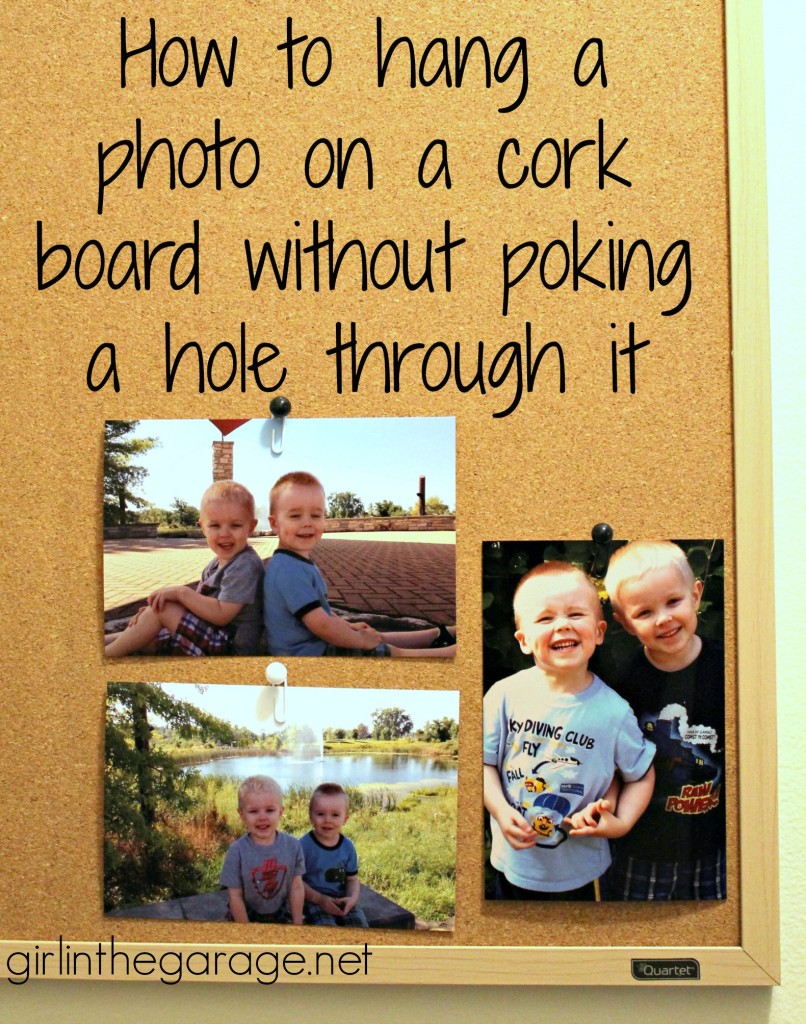 The title of this post might be longer than the tutorial!  😉
A week or so ago my mom bought a cork board for her home office.  Besides hanging reminders, notes, and receipts, she also wanted to hang a few photos of her grandkids – but she didn't want to ruin the photos by stabbing them with a pushpin.
In my mind I imagined the kind of little contraption she needed and went shopping for it, but I couldn't find anything like it.  Instead I thought of a DIY solution and bought some pushpins and paper clips from Target.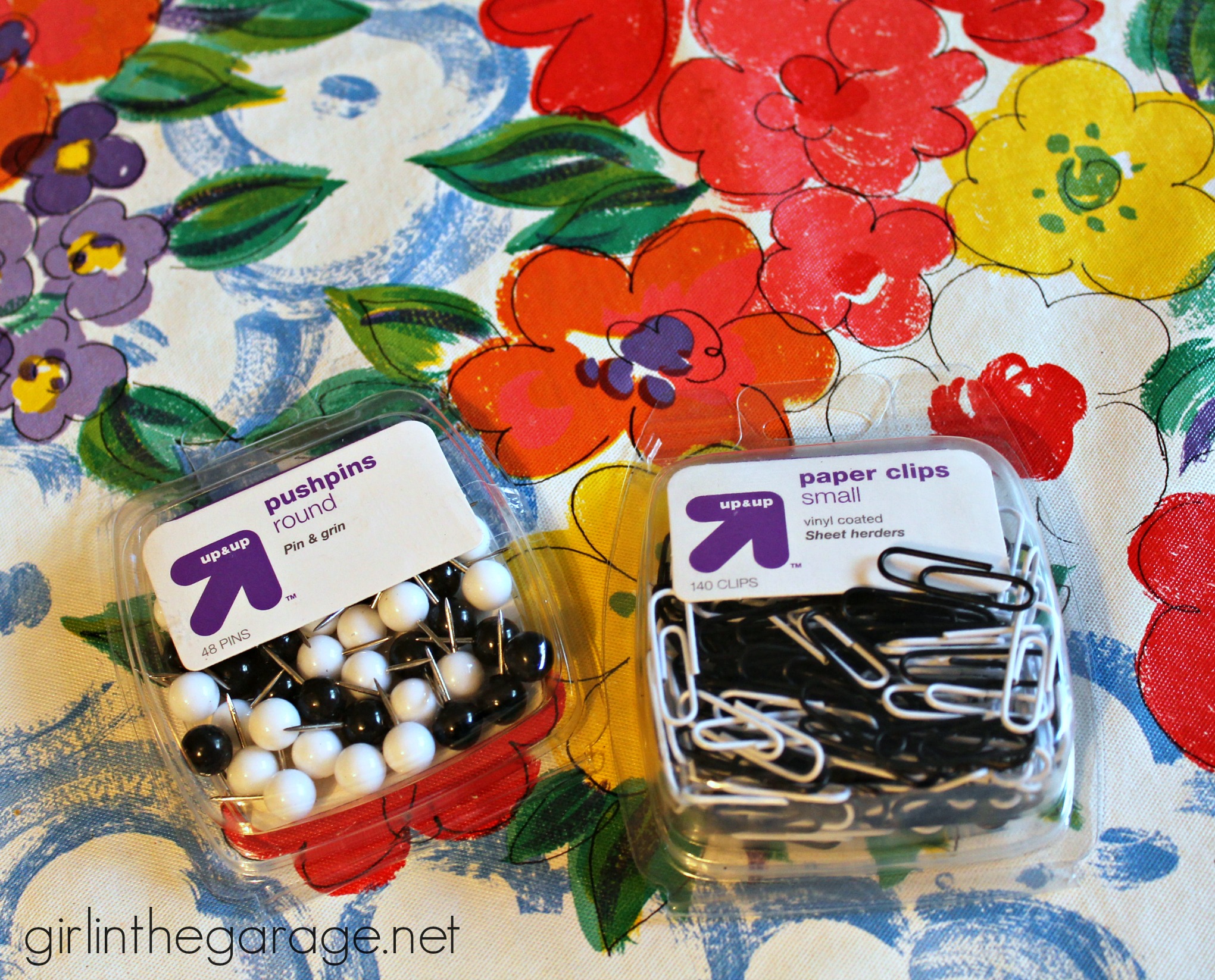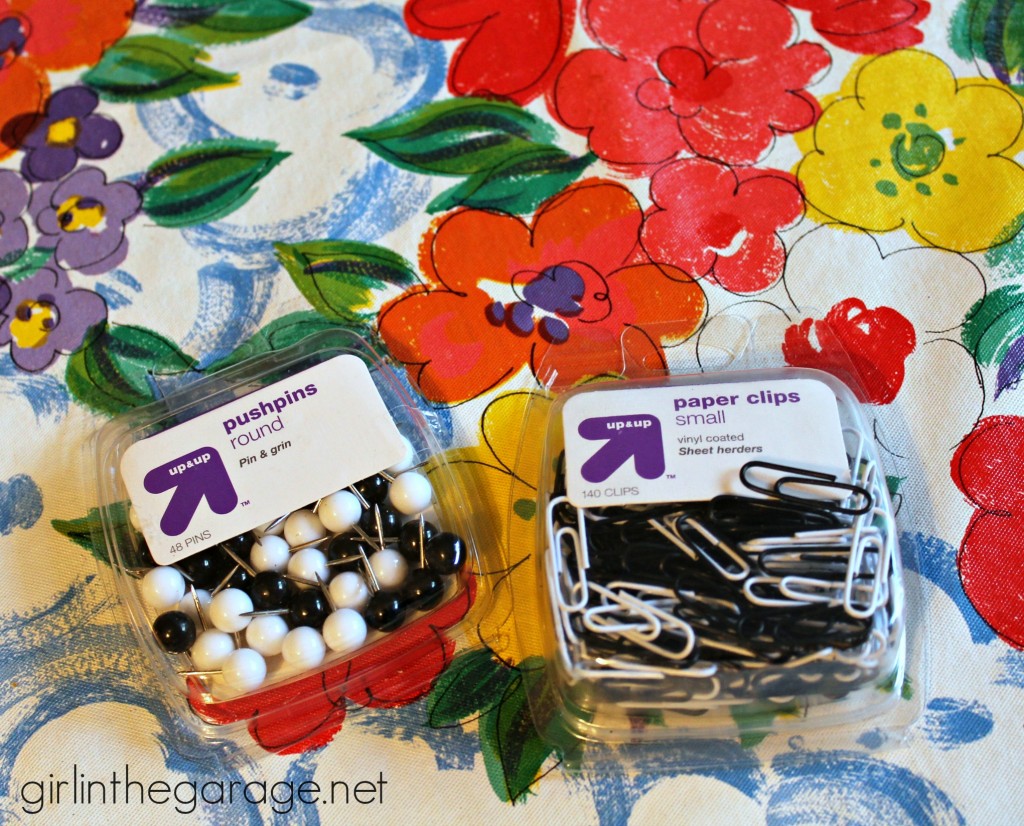 I slid the paper clip through the pin and then slid the photo into the paper clip.  That's it!  (Make sure you buy coated paper clips to avoid scratching your photo.)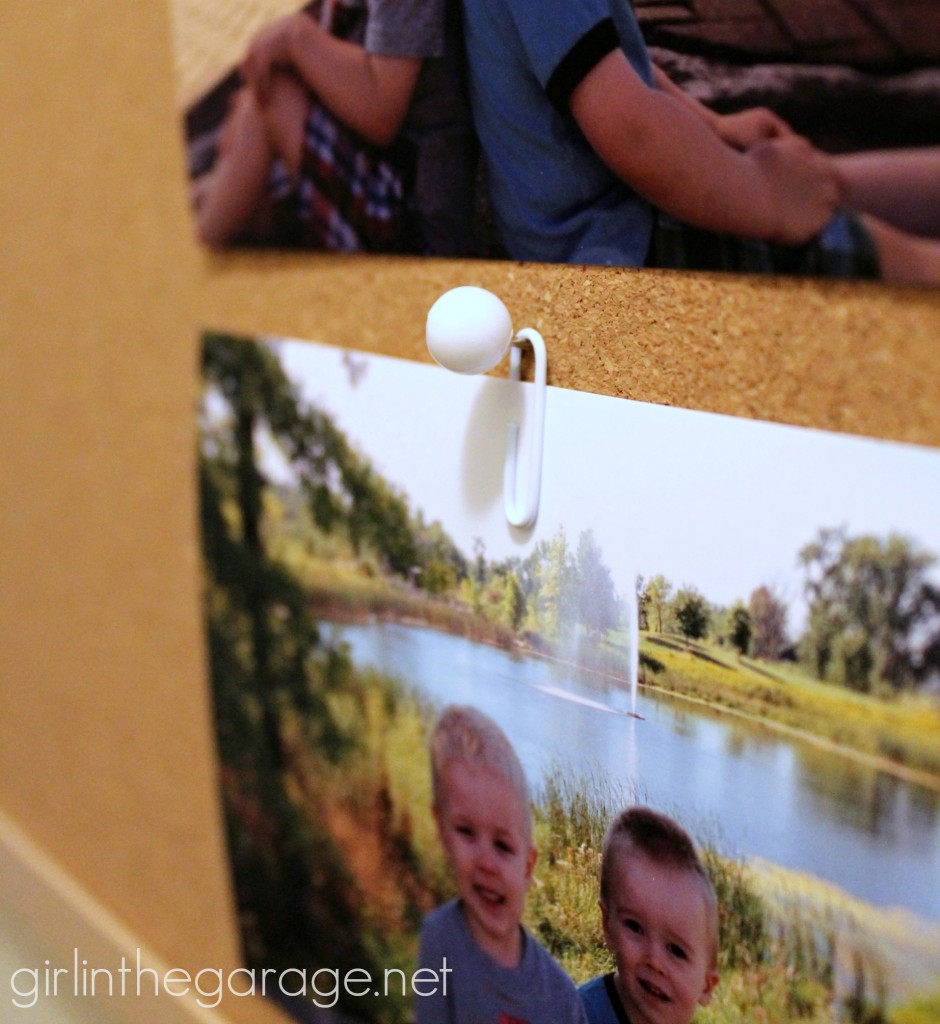 You can use the same color pins and clips so they blend together or mix them up for a contrasting look.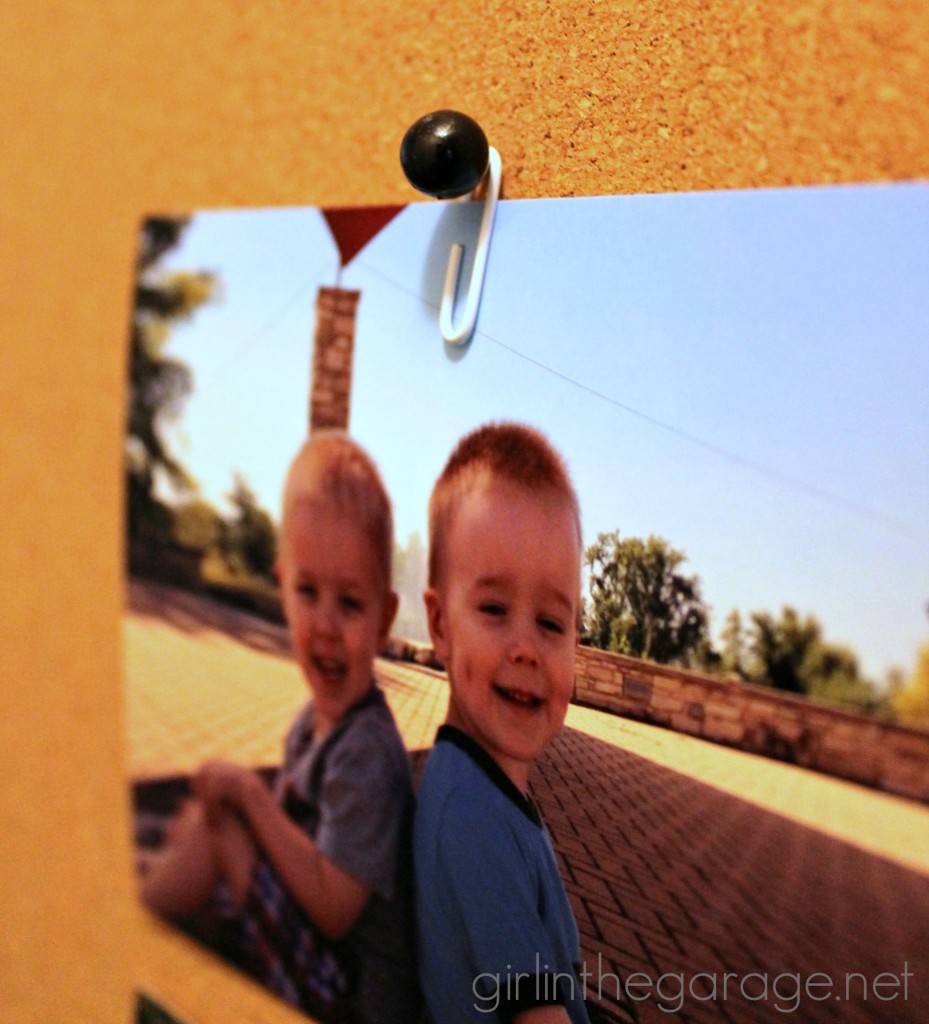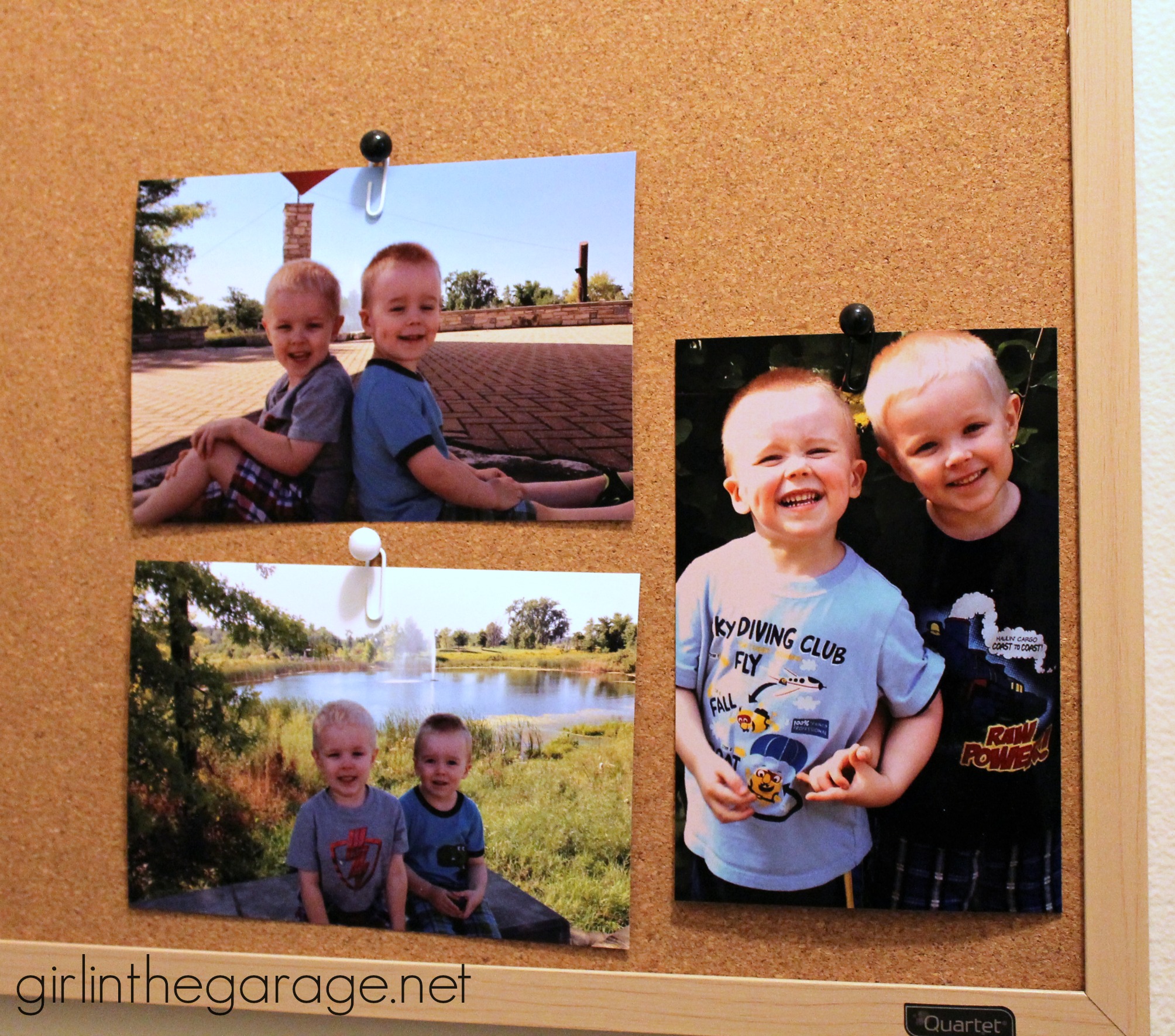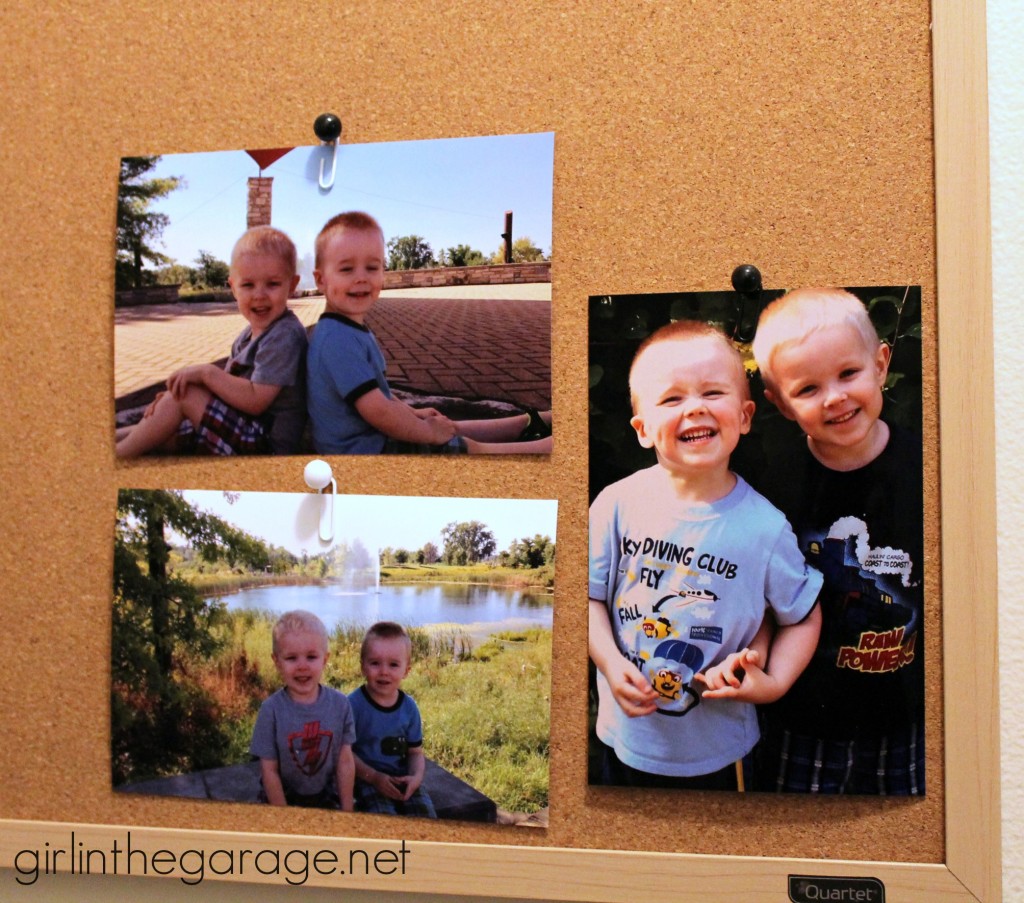 What do you think of this idea – will you try it?
Jen
Recent Awesome Posts:
* Paint it White: Mirror Makeover and 6 Other White Projects
* Bicycle Box {Image Transfer Project}