We had our second Christmas this weekend with my in-laws, and it's always great to visit with them.  The boys just love all the extra attention, and the presents too!   😉  We're finally back home and starting to settle in again, and gearing up for a pretty low-key New Year's Eve.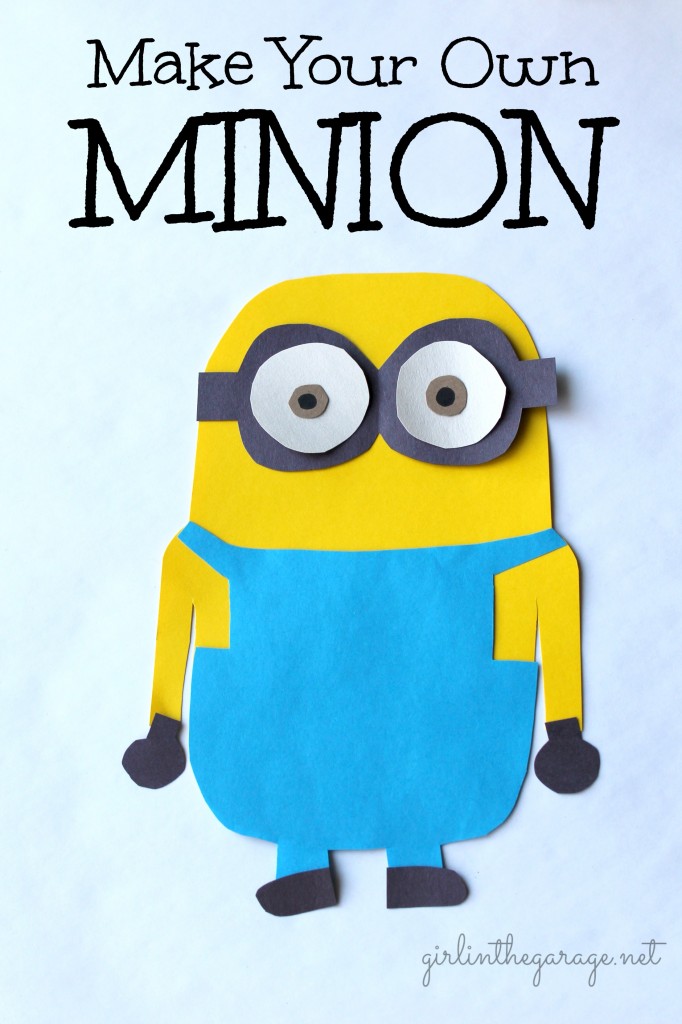 Last week we hosted Christmas Eve and had my parents and my sister's family over for dinner.  I always try to come up with an activity for the kids for after dinner (my sister has two boys also) and this year I thought it would be fun for the kids to make their own minions. They didn't know it yet but they were going to watch Despicable Me 2 the next day, and would all receive their own plush talking minions for Christmas.  (They're pretty adorable!)
For this craft I grabbed some card stock and some construction paper and cut the pieces out freehand by looking at a promo picture for the movie.  (The body should be card stock so it's somewhat durable, the rest can be any kind of paper.)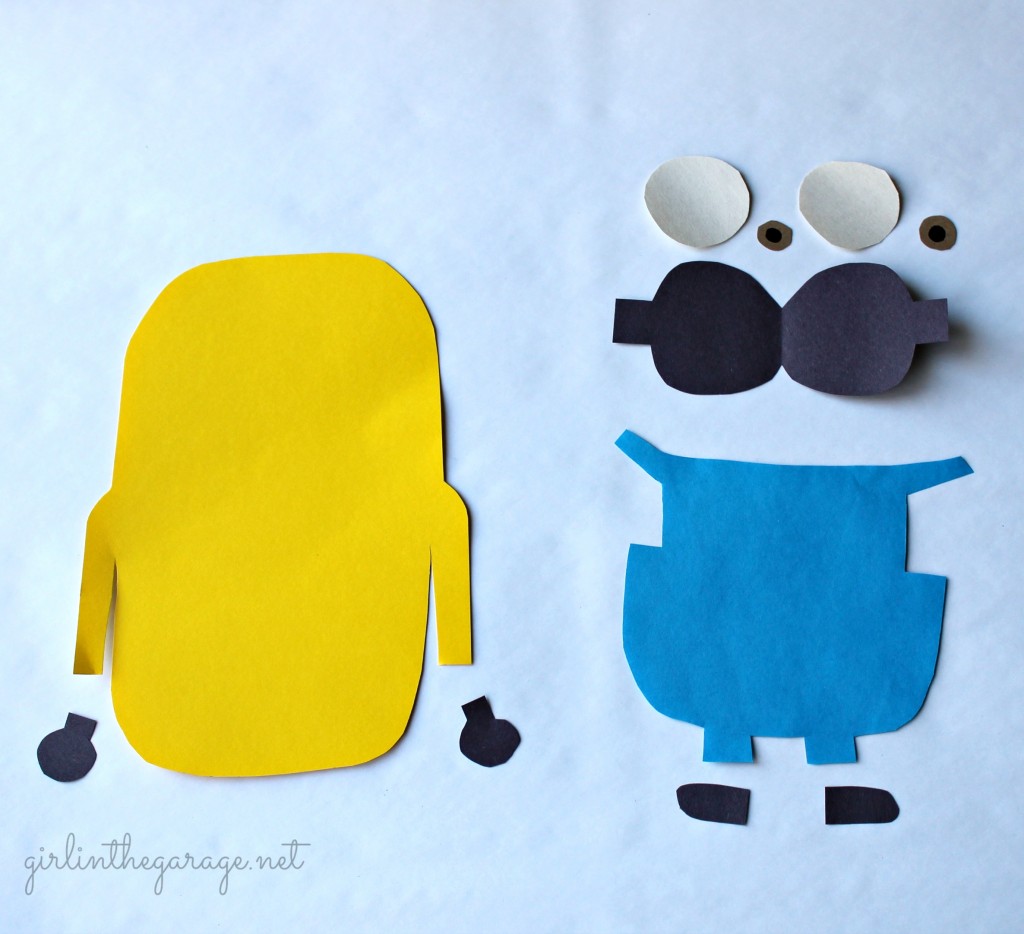 I cut out the body, overalls, goggles, eyes, gloves, and shoes – enough for four minions.
The kids had a blast gluing the pieces on themselves with glue sticks.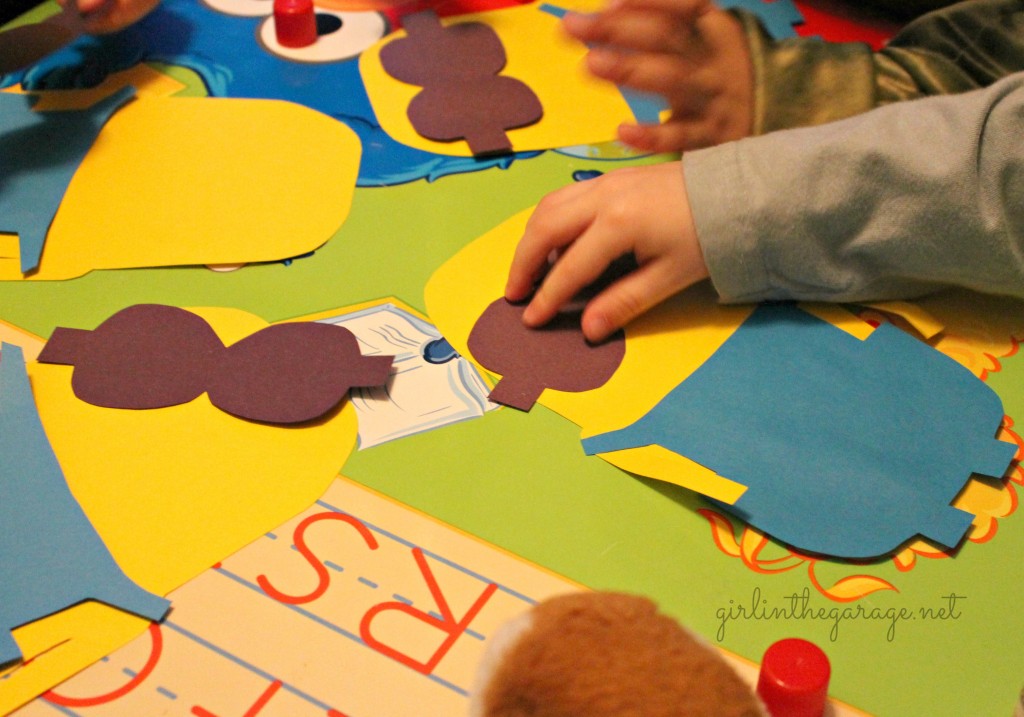 First the overalls, then the goggles, eyes and eyeballs, then the gloves and shoes.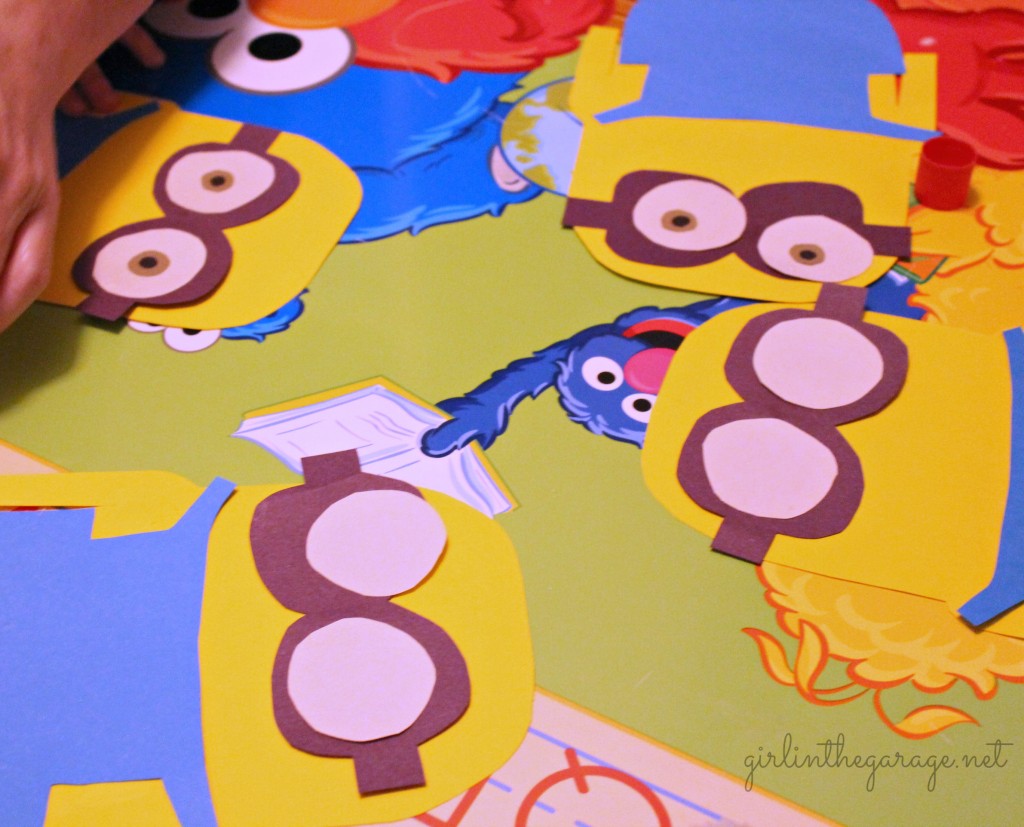 It was pretty cool watching their minions "come to life" on the table in front of us!
They ended up drawing mouths on when they were all done.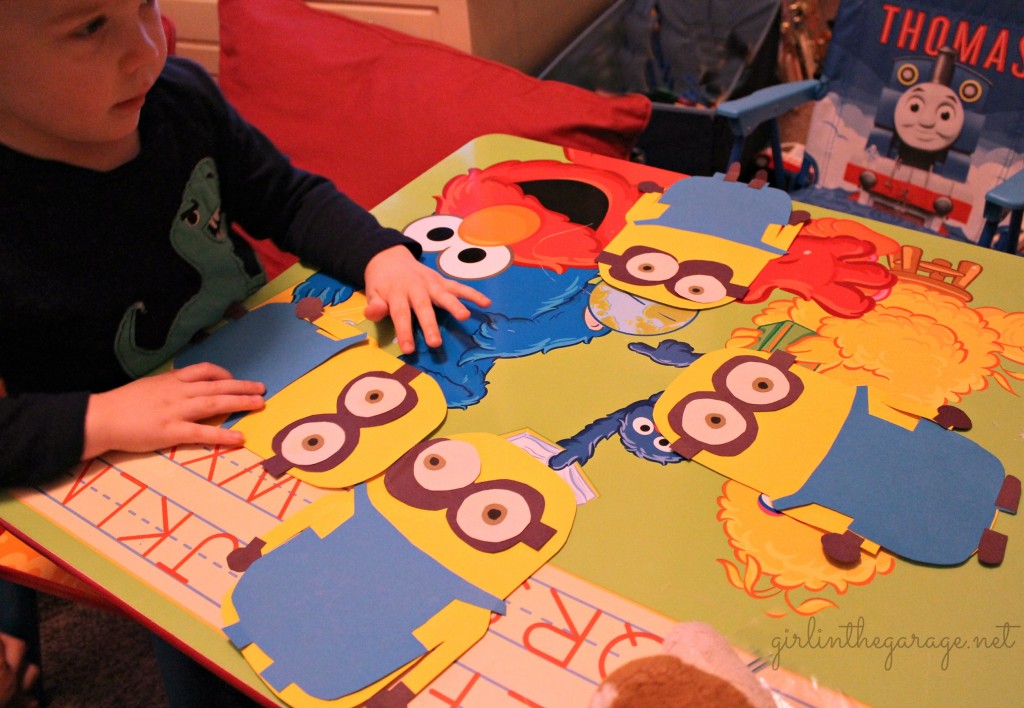 They insisted I hang their minions on their bedroom walls so they can see them every day.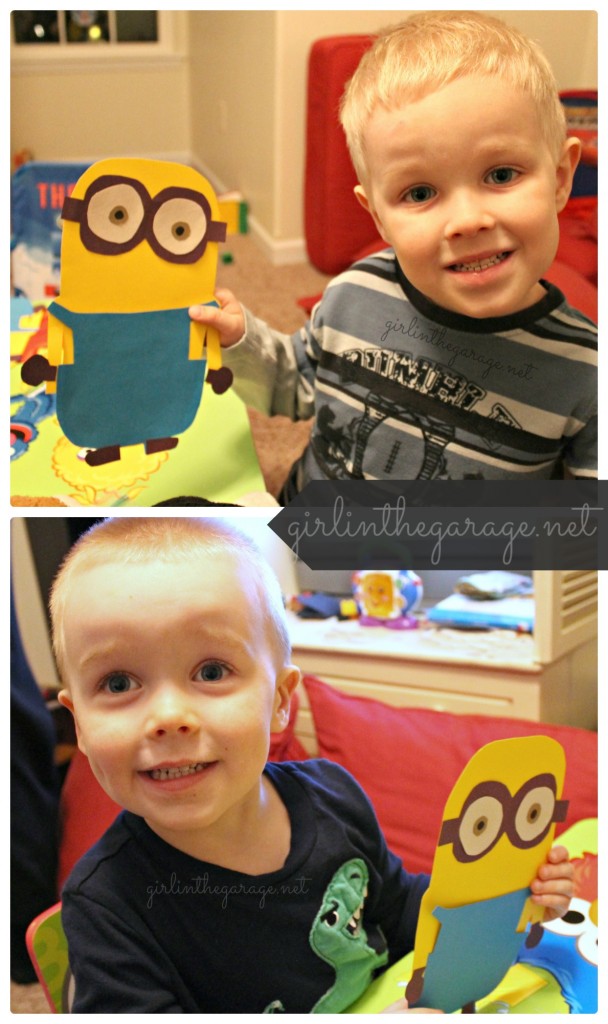 This would be a great New Year's Eve craft or even an activity for your child's birthday party – and you can cut out all different accessories for them or just let the kids personalize their minions with crayons.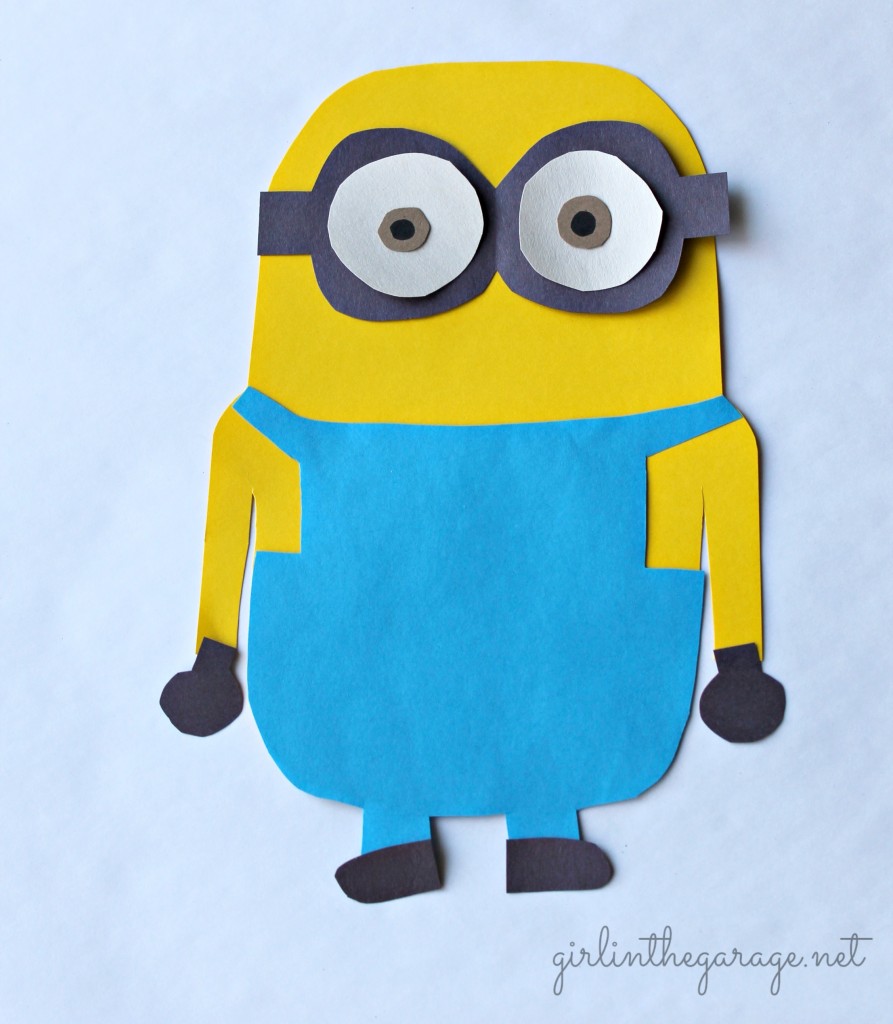 Do you think you'll be crafting some of these cute minions in your future?
I love comments, so don't be shy!
Also- come back tomorrow for a recap of my top posts of 2013!
Jen
Other posts you will love:
* 15+ Awesome Furniture Painting Projects
* Washi Tape Christmas Tree Art