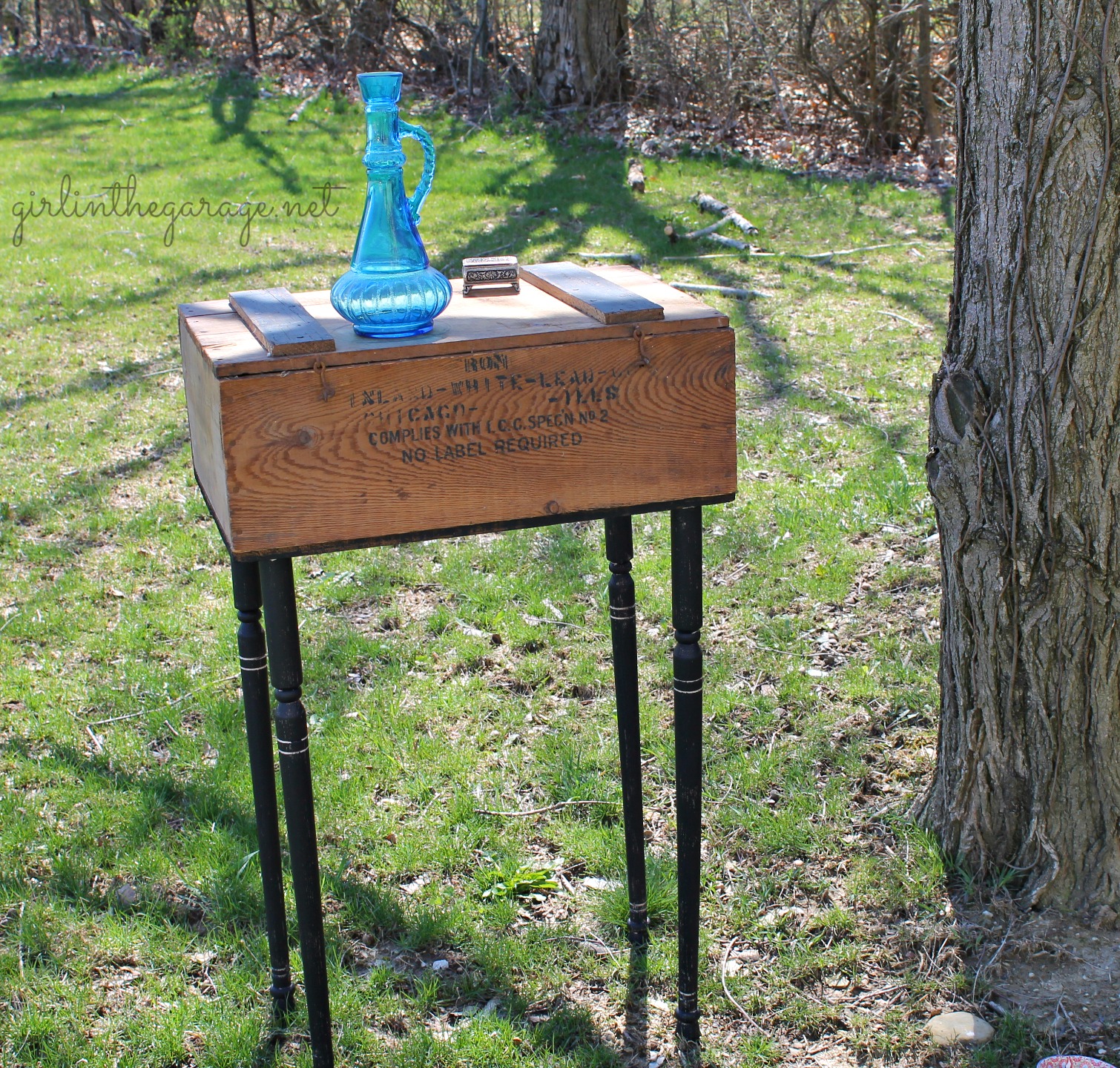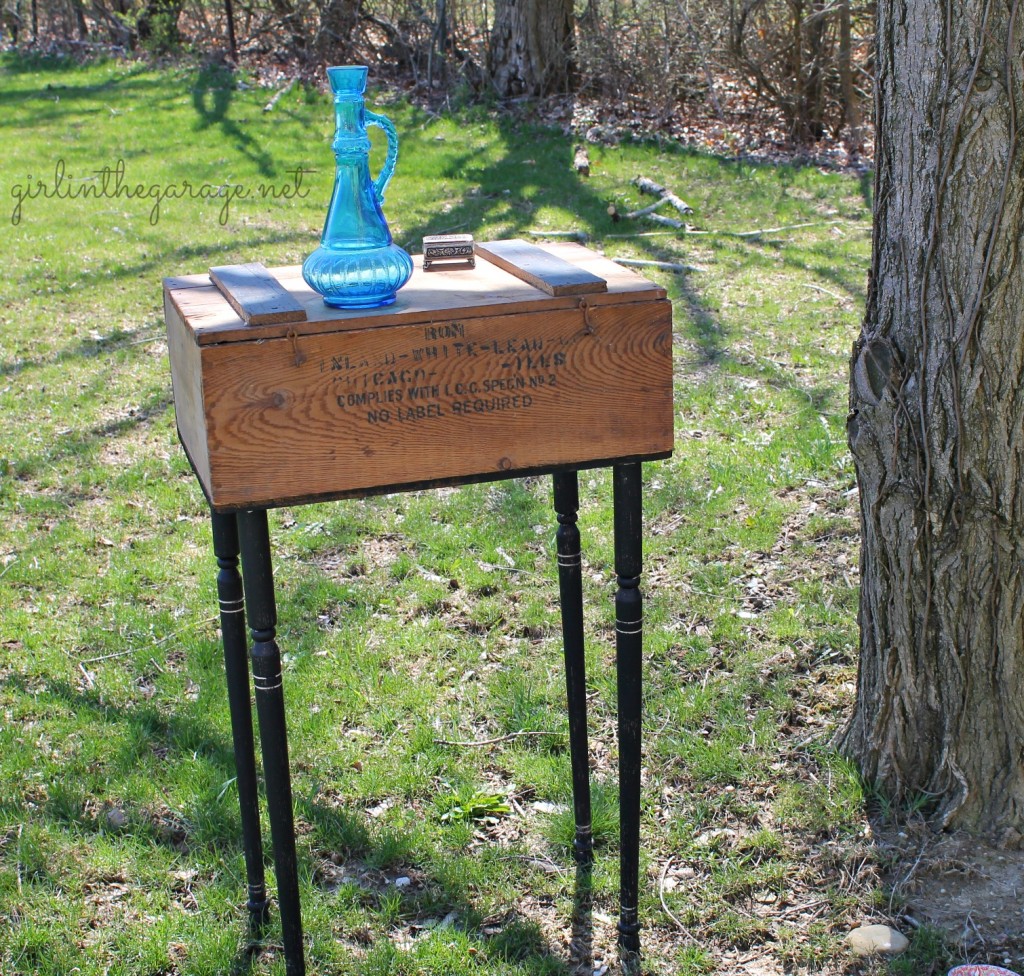 It's been a little while since I worked on a furniture project, so I was really excited to get outside this weekend and do some work.  Something about being outside in the sunshine and painting a piece of furniture is very relaxing to me.  (Do you agree?)  I bought this old crate from a yard sale last year and loved the rustic look of it, but I wasn't sure what I wanted to do with it.  So it sat in my garage until inspiration finally struck – I decided to add legs and make it into a "farmhouse chic" side table.  (If farmhouse chic isn't technically a decor style, it should be!)
Supplies:  I went to Lowe's and bought some table legs, metal attachment kits, and a small can of Valspar flat black paint all for about $35.  I also used a paintbrush, painter's tape, and a cordless drill which I already had.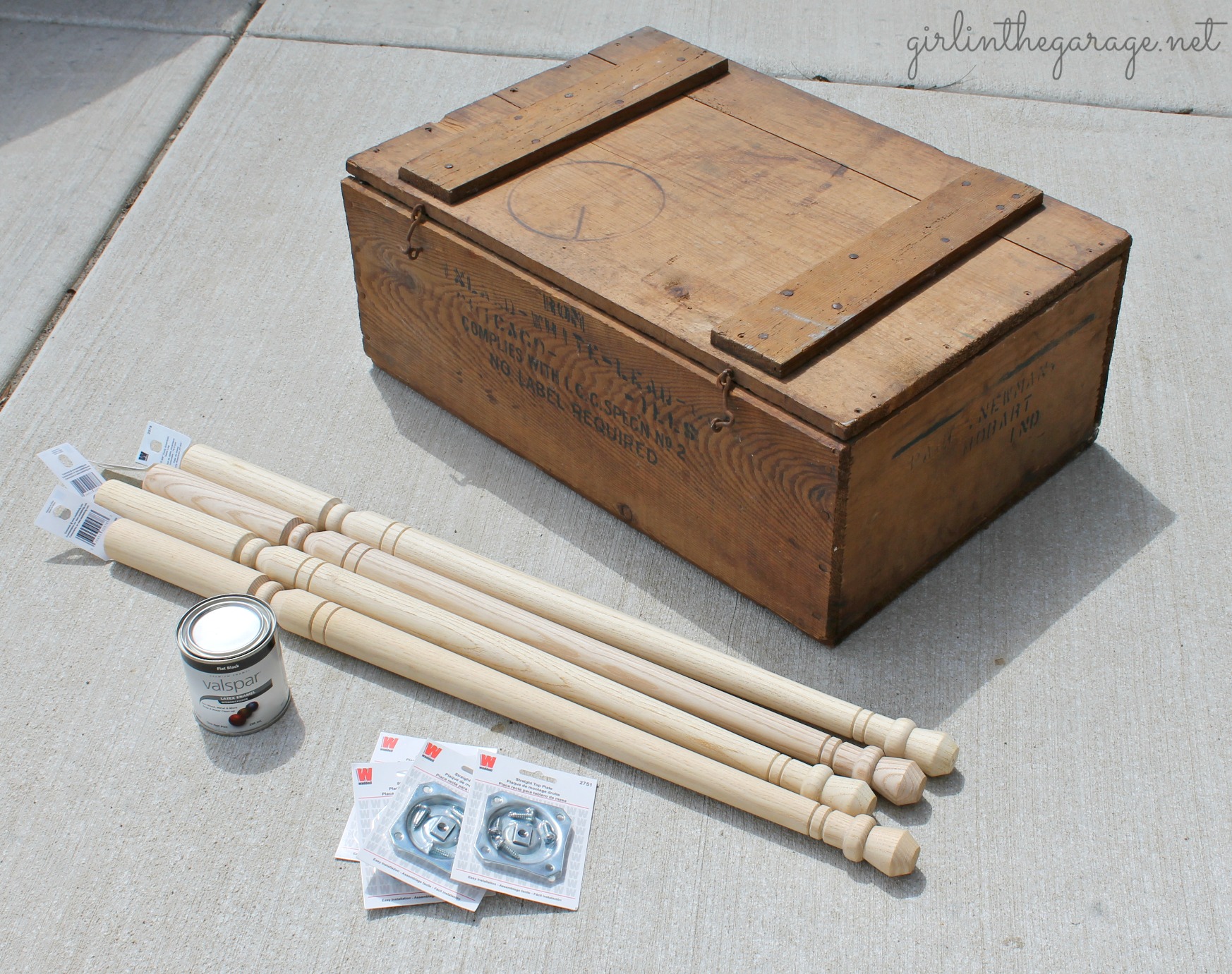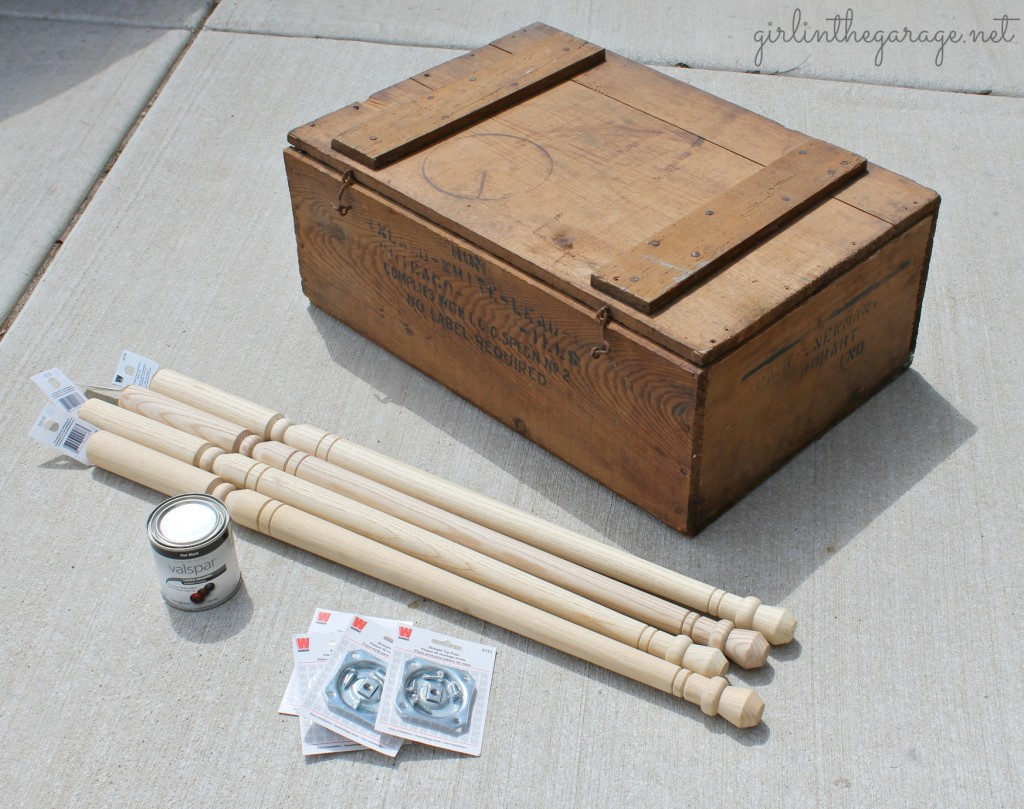 First I flipped the crate over and used the drill to secure the leg attachments. Then I screwed the legs into place – I knew it would be easier to paint them while they were standing upright.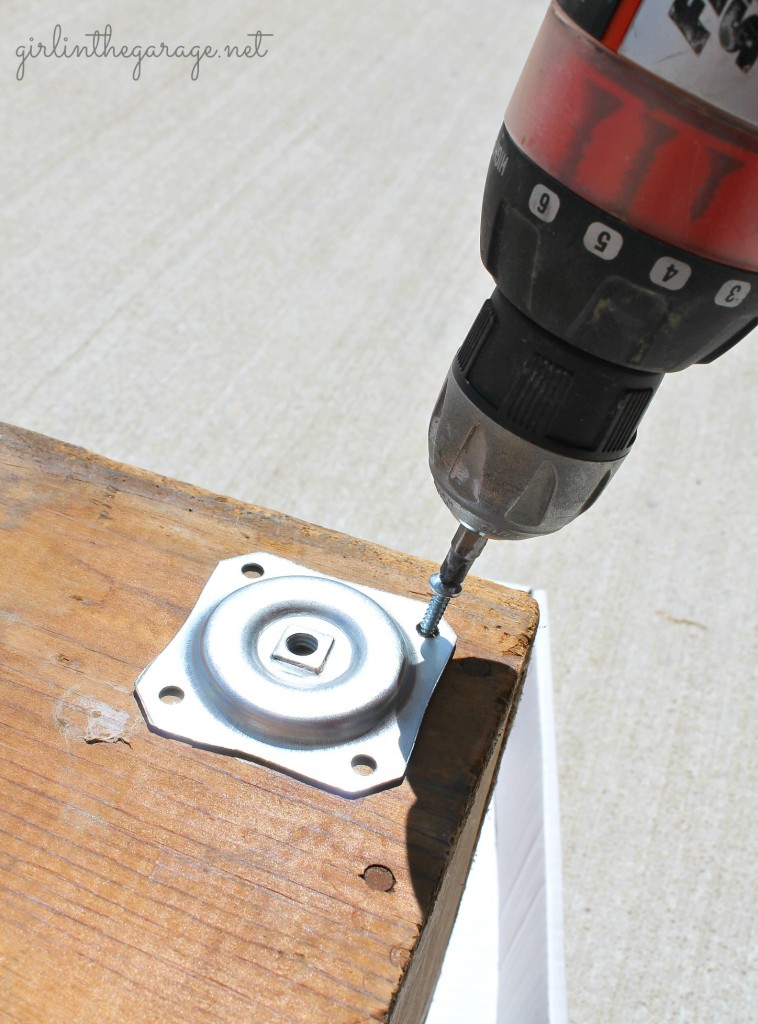 I taped over the metal area so it wouldn't get paint on it and then painted the legs black. I didn't worry about covering every single spot because I wanted the natural wood to peek through a little for the rustic effect.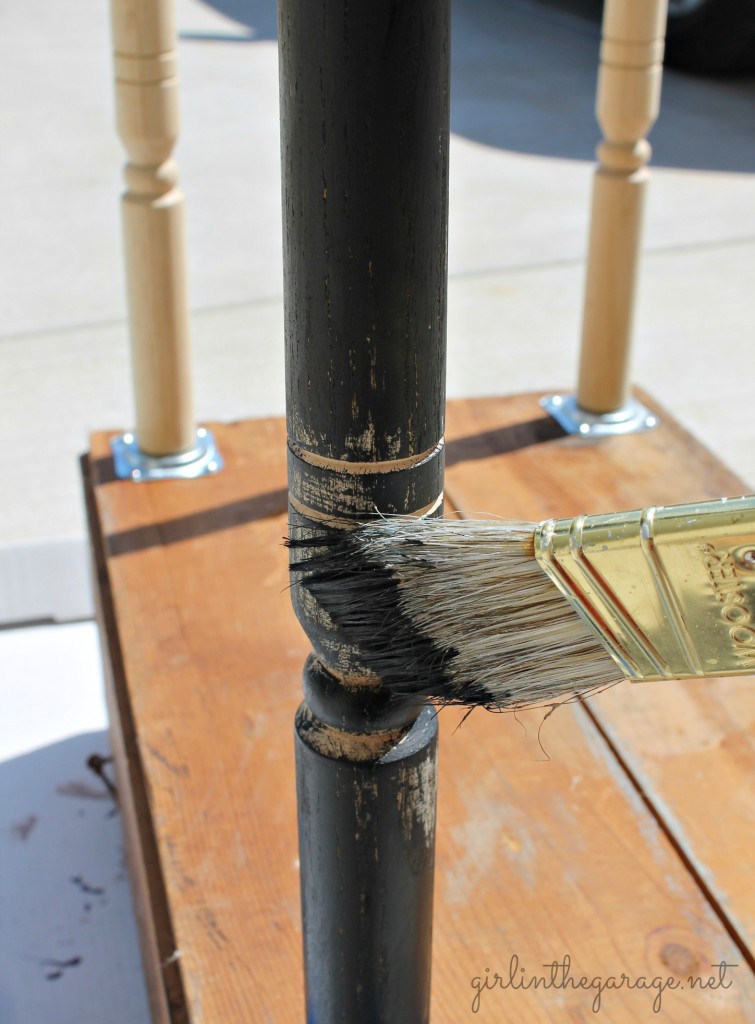 The paint dried pretty quickly, then I flipped the table over and added some black paint to areas of the crate for a cohesive look.
I'm totally digging the way this rustic/farmhouse side table turned out!  I love that you can either set decor on top or leave it open to show off what's inside.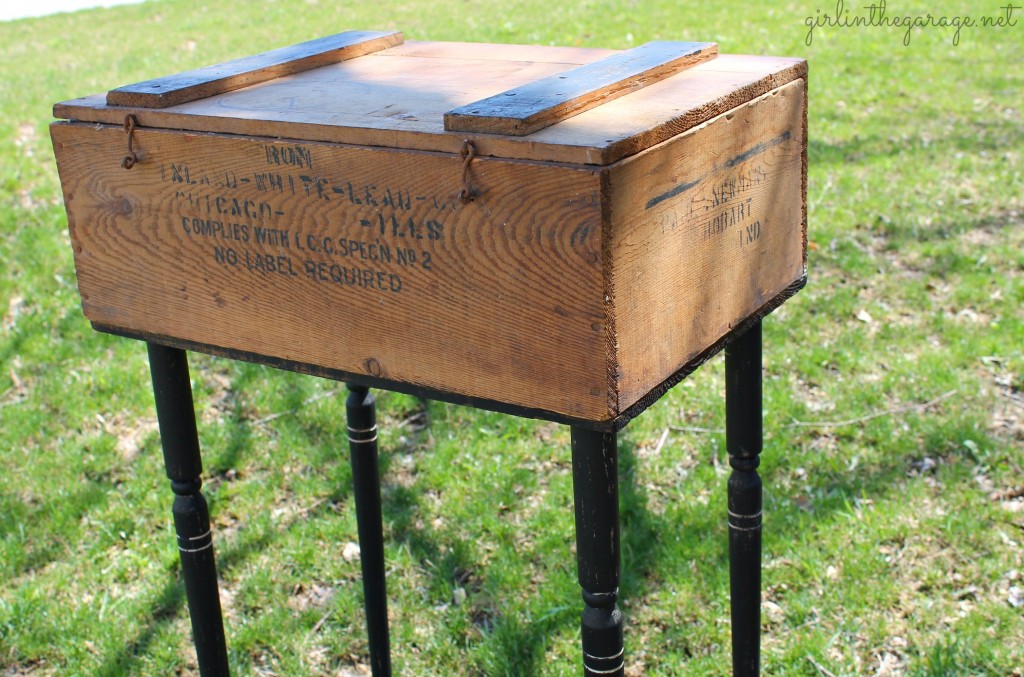 The lettering references Chicago and also Paul Newman, Hobart, Ind. (see the side view further down).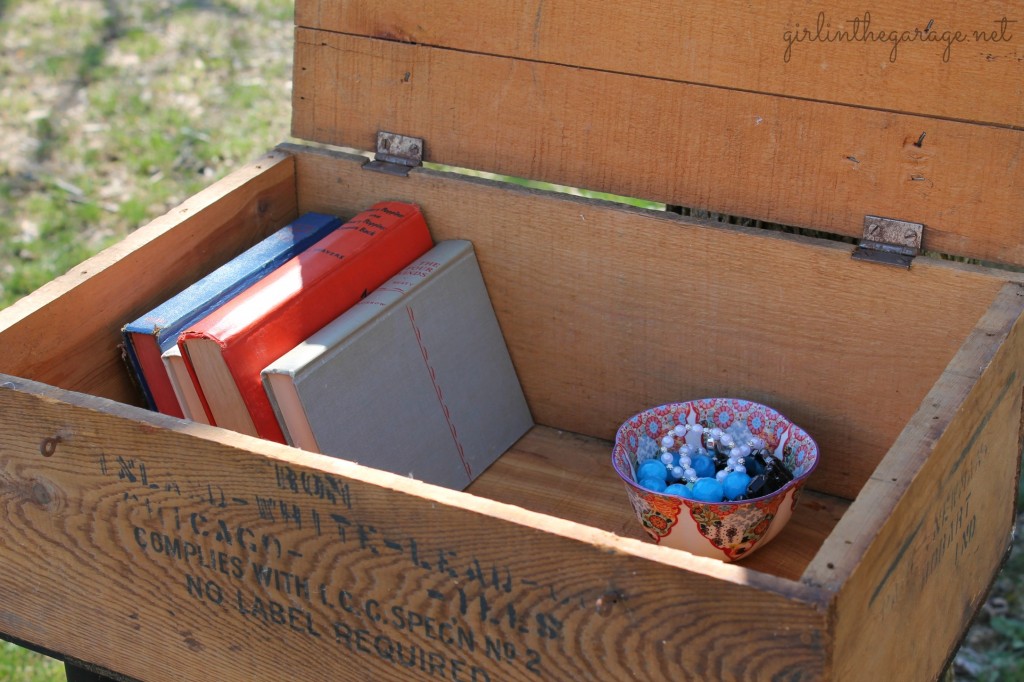 It definitely has some looong skinny legs.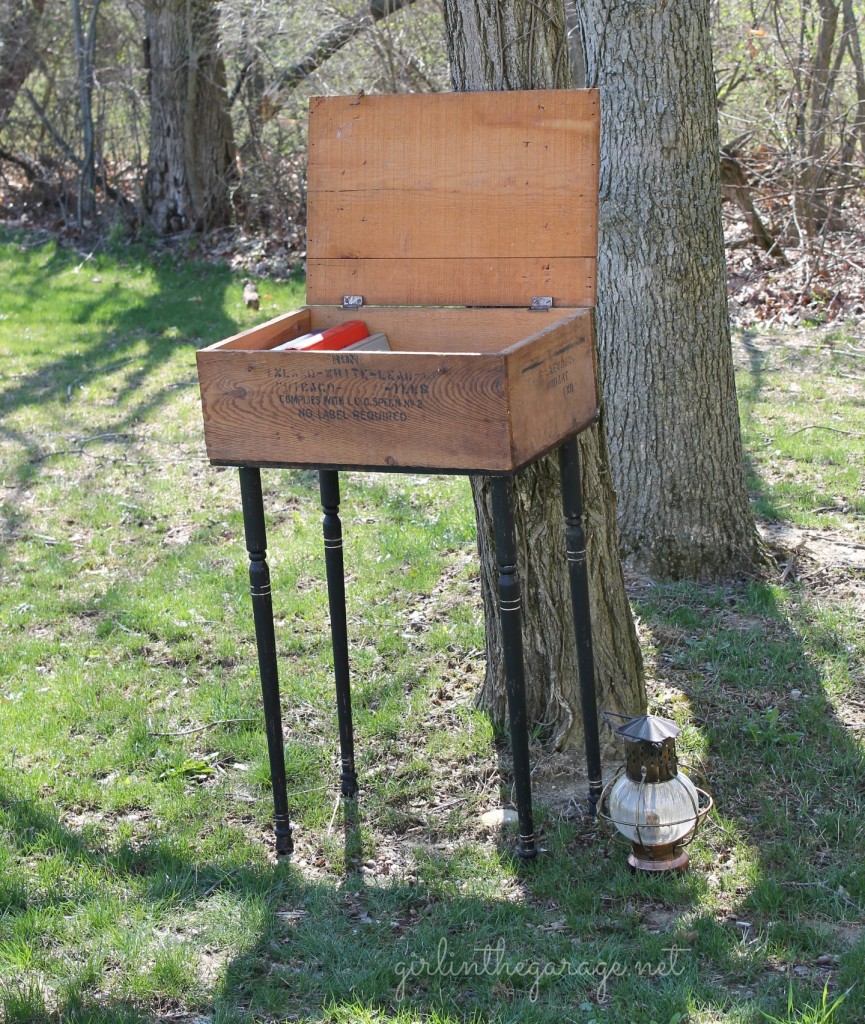 I did a bit of research and apparently Paul Newman owned a substantial sized hardware store locally in the early 1900s.  This crate is a lot older than I originally thought!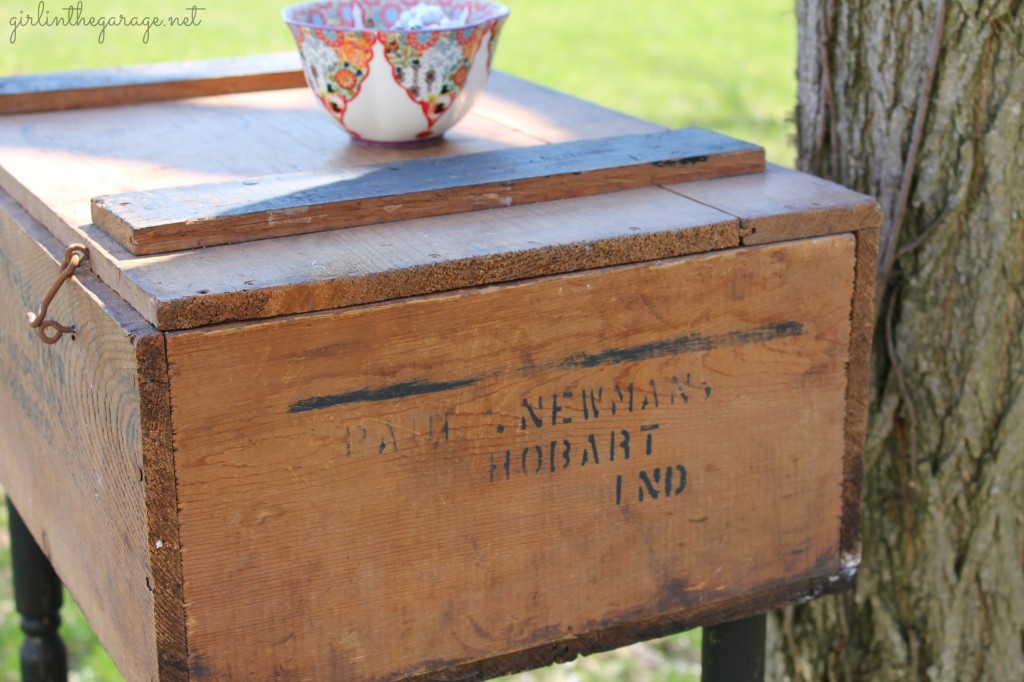 It was such a simple task to add the table legs and completely give this vintage crate new life!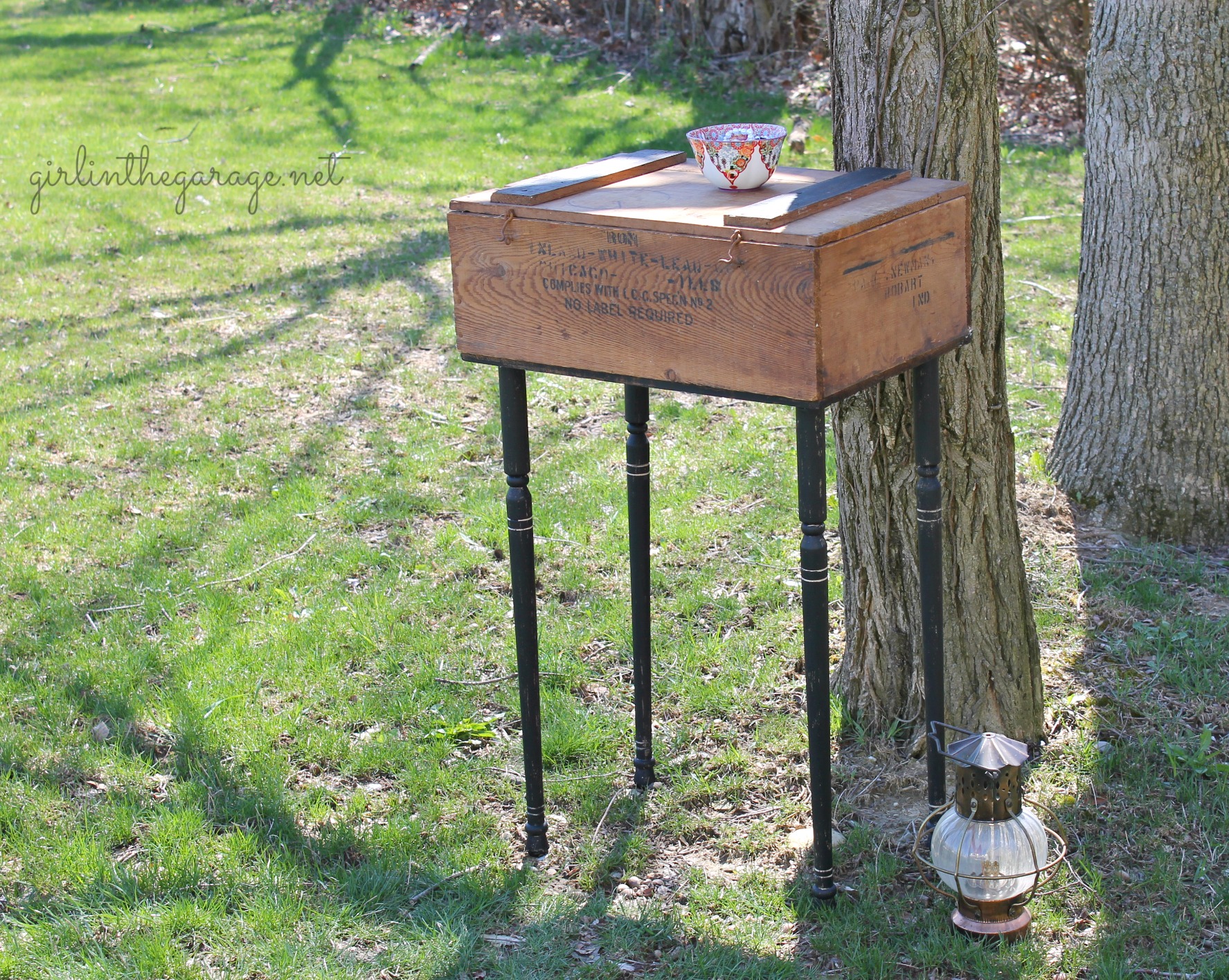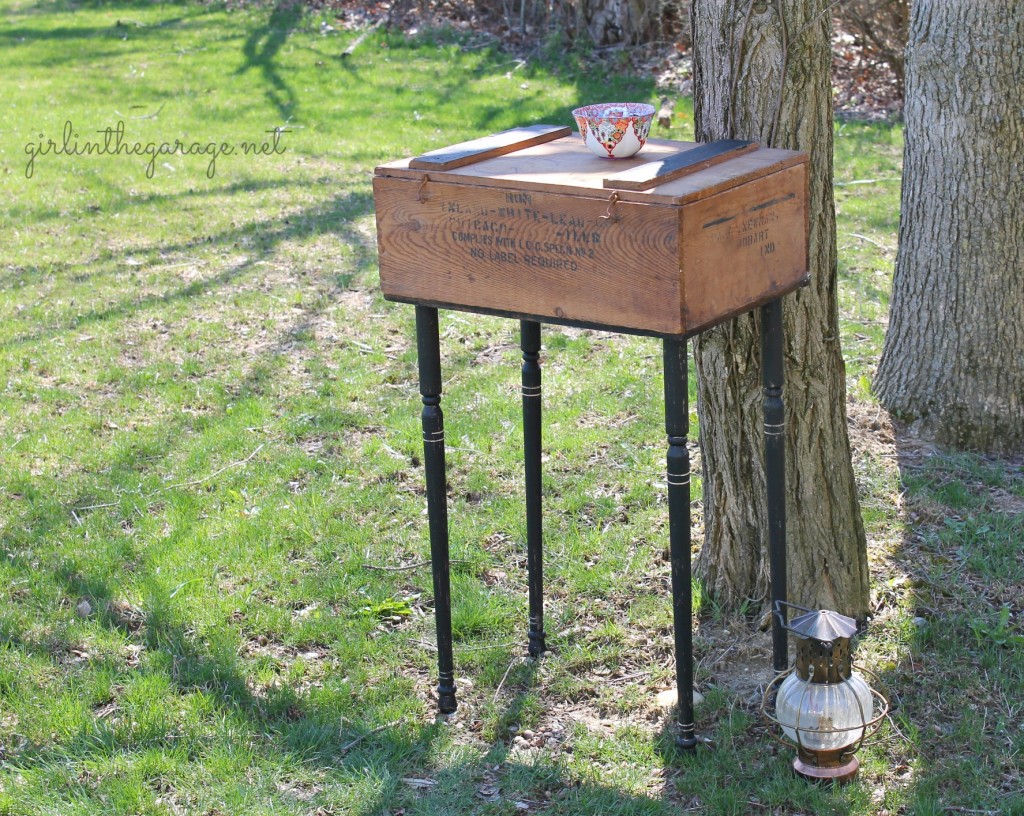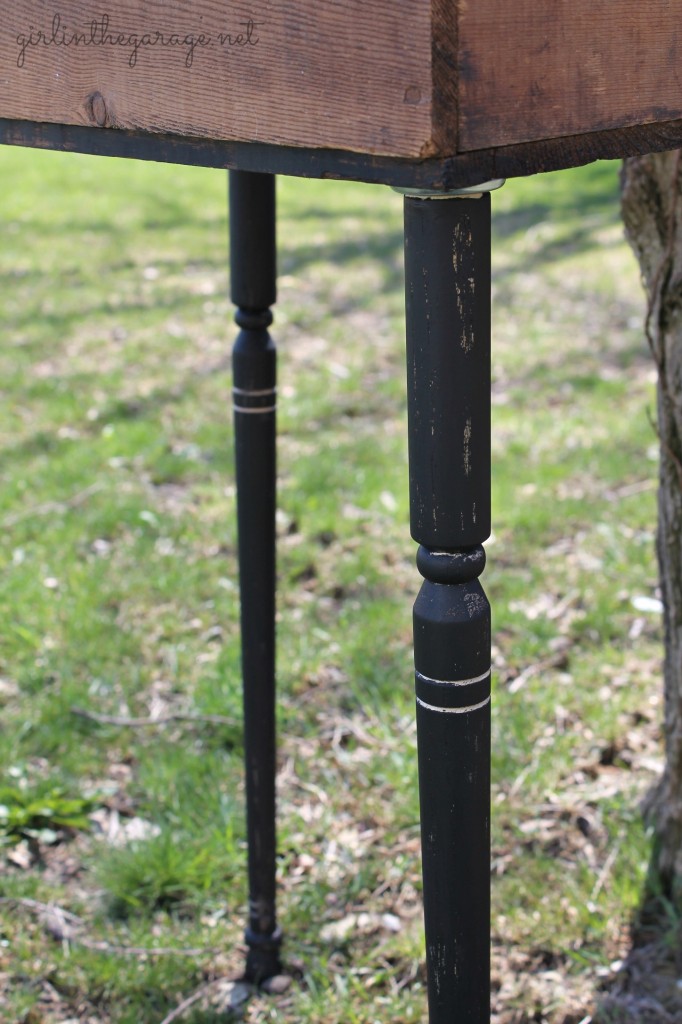 What you do currently have that you can upcycle to make something new and unique?  I'd love to hear about it!
Jen
Did you miss any of my recent posts?
12 Inspirational Patios & Porches
Planes, Trains, and Automobiles Birthday Party – with Etsy promo code!
This post was featured at: