Friend, I can't hardly believe there are only a couple weeks left in the year – can you? Near the end of each month, my blogging friends and I always share projects for Furniture Fixer Uppers day. For December, we're resharing our own favorite FFU project from this year and we're also picking our favorites of each other's projects too. So be sure to follow along and read all the way to the bottom today. 🙂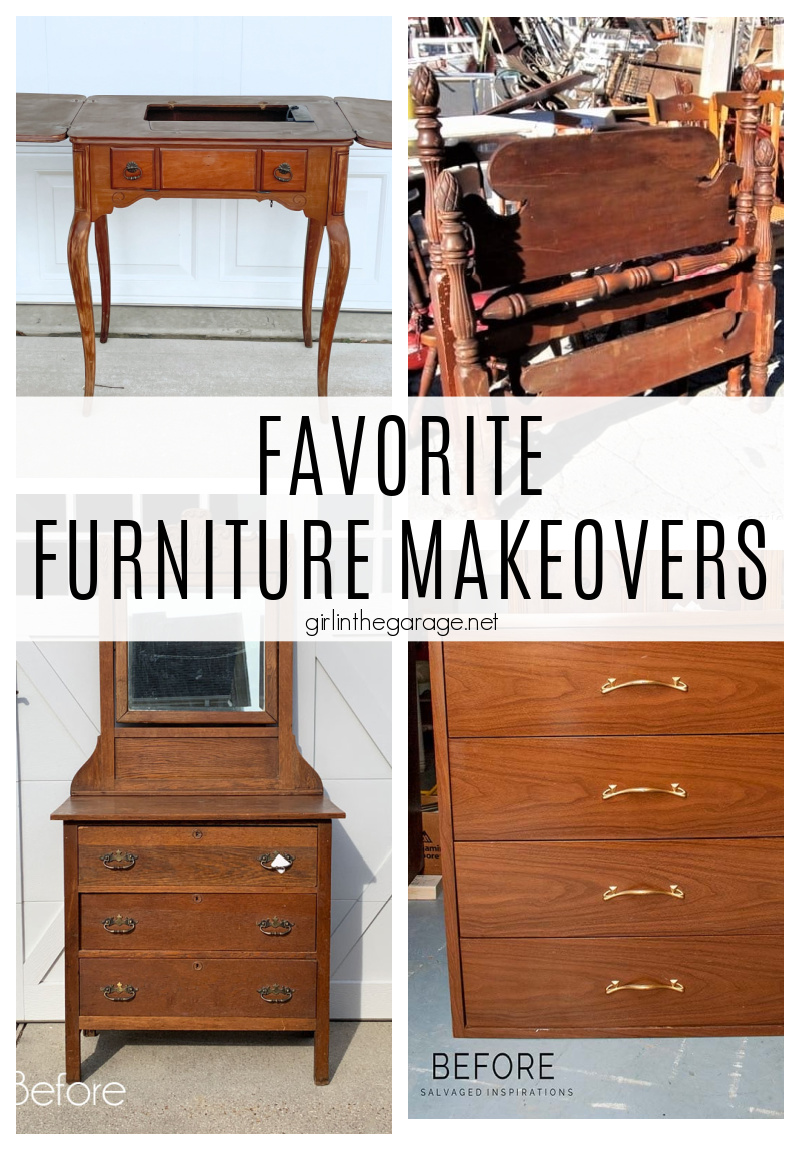 I've done 11 FFU projects this year, and it was hard to choose just one favorite! But I was really pleased with how this repurposed sewing machine table turned out: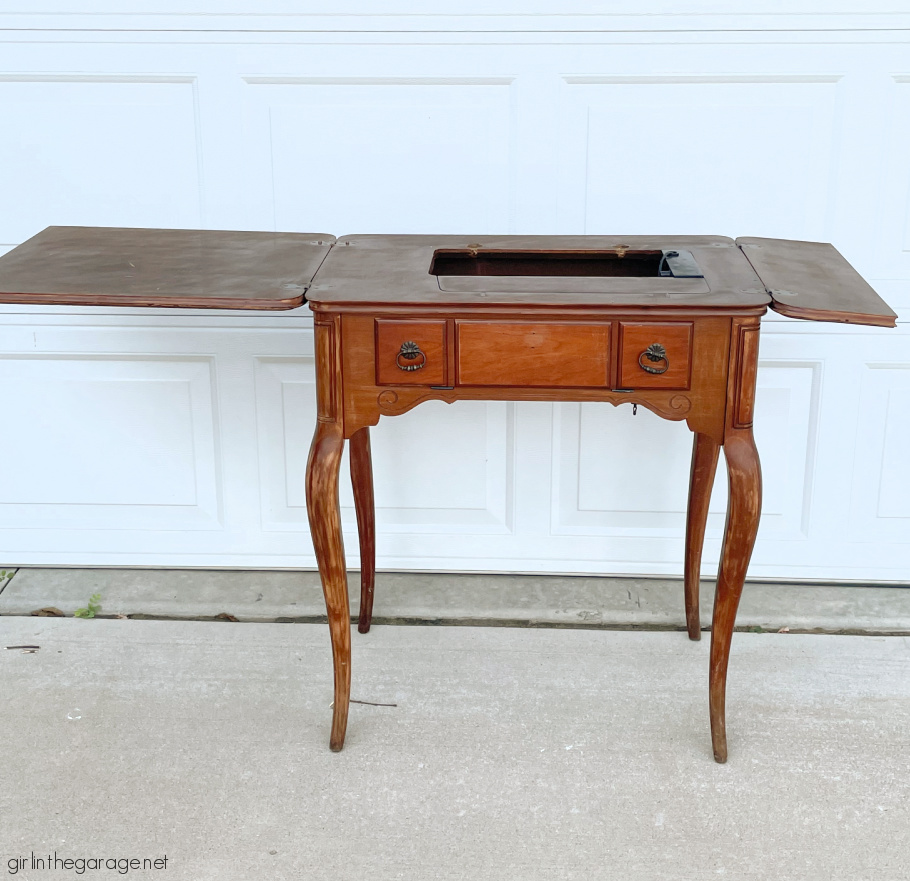 You can read the whole tutorial here, but basically I removed all the wonky moving parts and the guts that used to function within the sewing machine.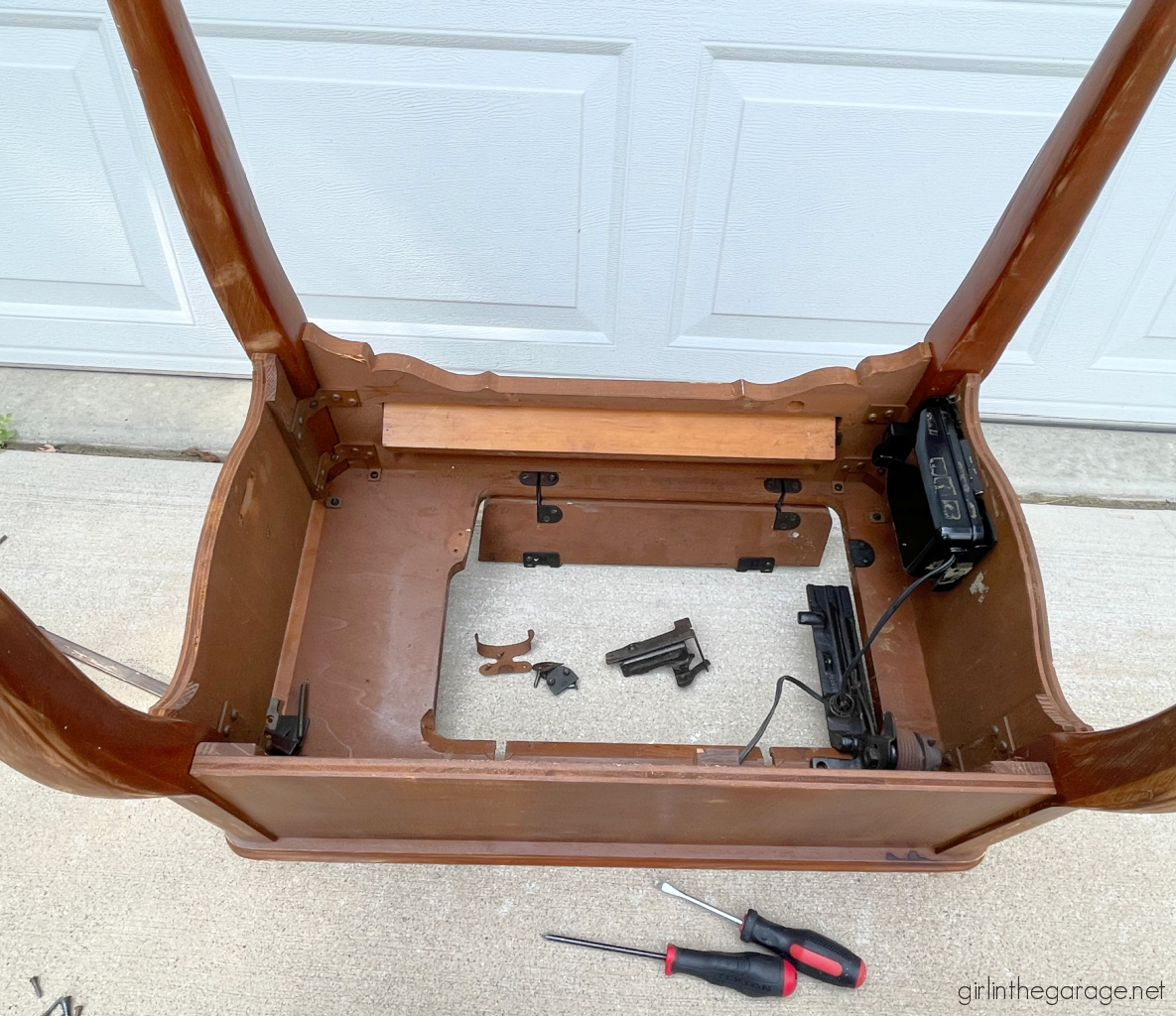 It also needed a few repairs, and then I painted the bottom with Chalk Paint and made a gorgeous new stained top.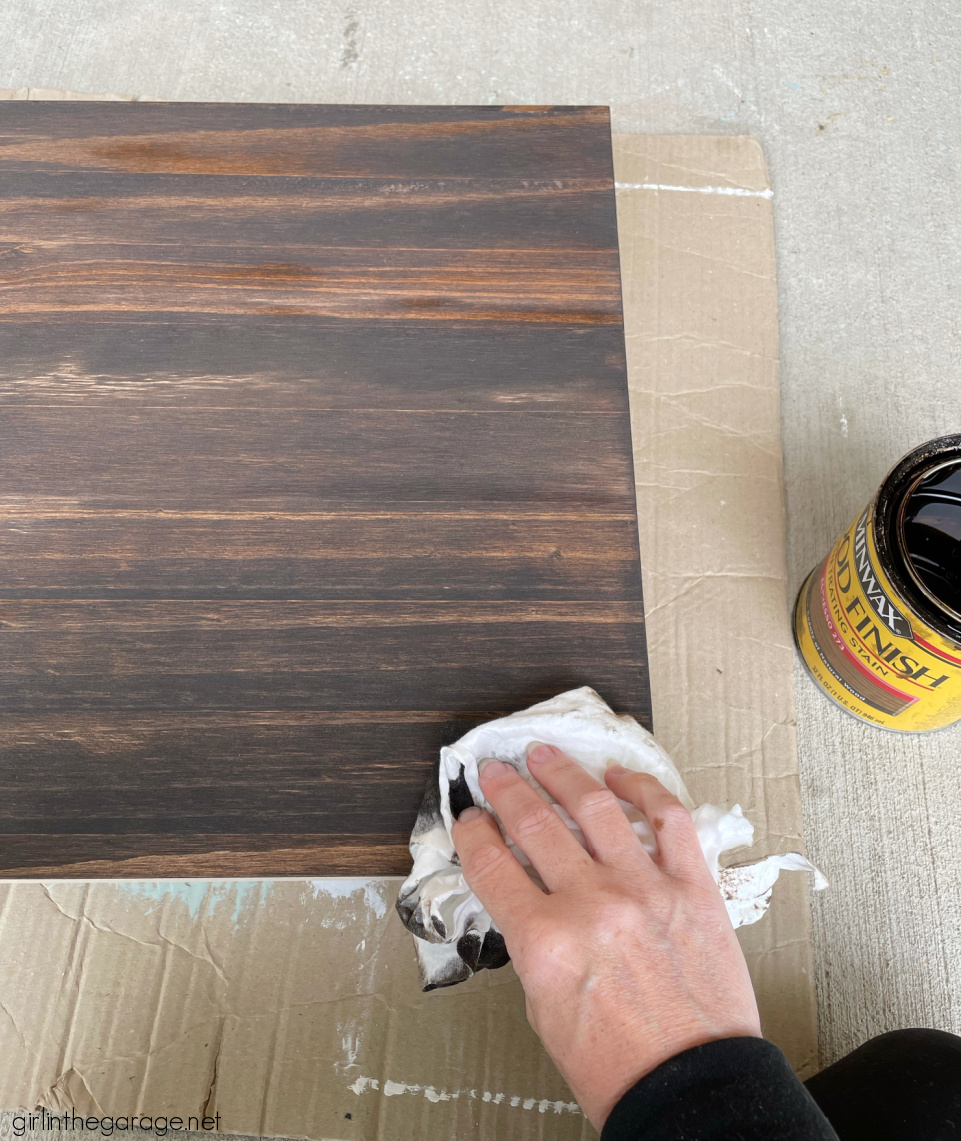 In the end, the result was a stunning piece that now has a long, useful life ahead of it. (For all the details, you can read the entire tutorial here.) This is how it turned out…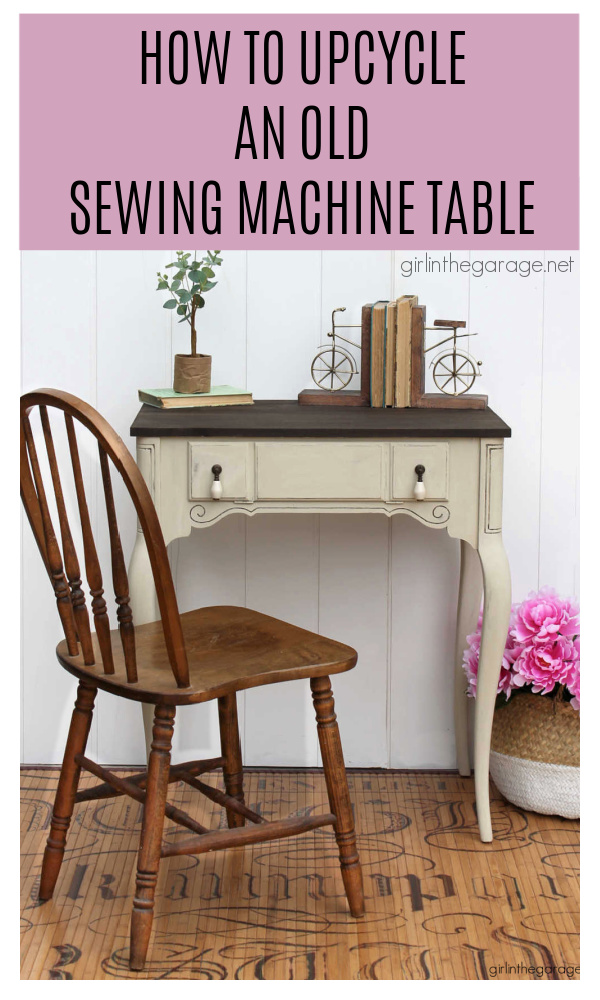 Another close favorite was the table makeover below, for two reasons. First, the new color is beautiful and one I've never used before. The second reason is this was my first real project trying Rustoleum Chalked Paint. Read my full review of Rustoleum Chalked Paint here and how it compares to Annie Sloan Chalk Paint.
My very brief review: It works pretty well and is a good alternative if you have a lower budget, don't have an ASCP stockist nearby, or want a custom color mixed for you at the hardware store. (Read all the details and differences here.)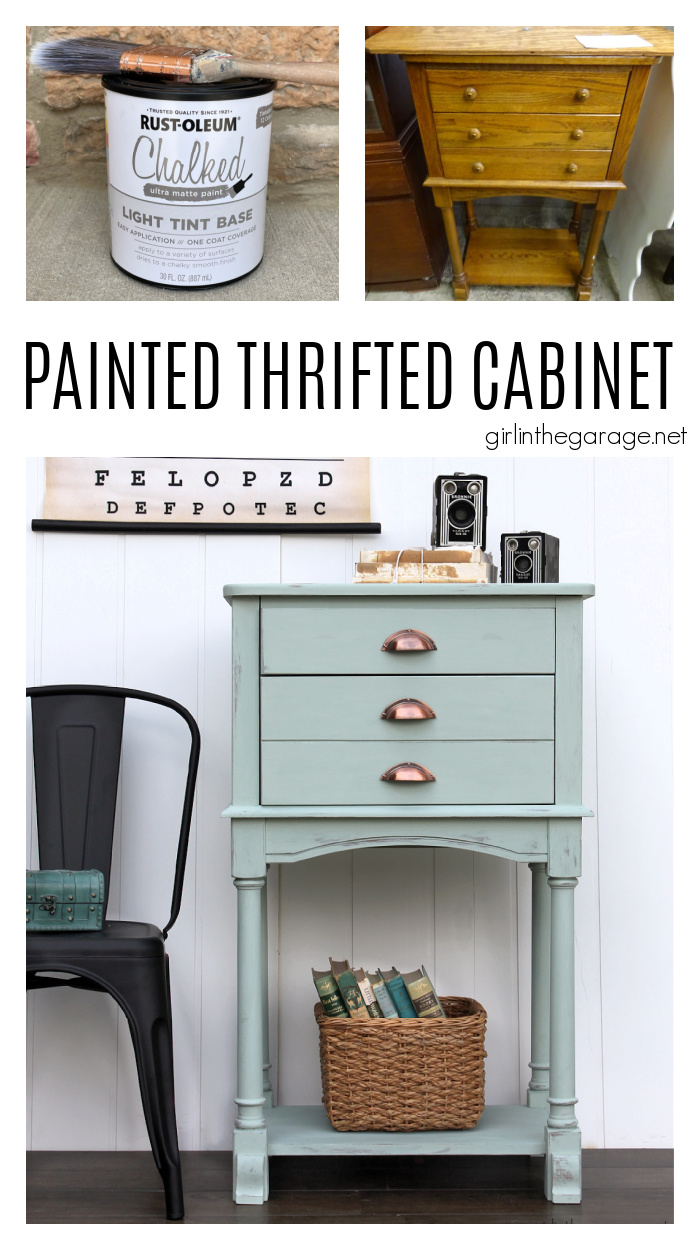 One more: This bright blue boho piece from March was also a lot of fun!
Next I'm going to share my favorite Furniture Fixer Upper projects that my friends have done this year. (If you want to see their favorite choices today too, click on their names here: Confessions of a Serial DIYer, Petticoat Junktion, Salvaged Inspirations)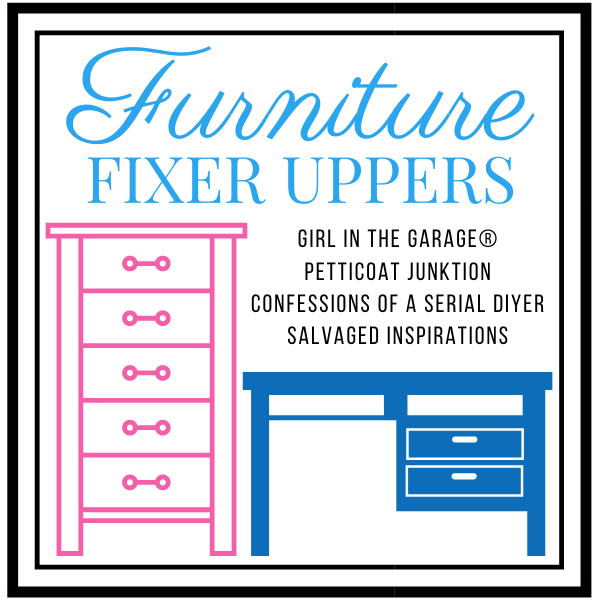 Below are the Before photos of my favorite FFU projects that my friends have done this year. (It was sooo hard to choose just one from each!) Visit the links to see how they turned out and please show them some love. Also, let me know what you think of my choices.
1. Confessions of a Serial DIYer
2. Petticoat Junktion
3. Salvaged Inspirations
If you're on my email list, I'll be sharing a couple more holiday projects from the past, and you'll be the first to know when I reveal the Most Popular GITG Projects of 2021! Sign up here and also get two free guides delivered right away to your inbox.