What's better for a creative person than curling up with a good book full of inspiration for future DIY projects and home decorating ideas? (Bonus points if those projects are budget friendly!)
Since it's the season for gift giving, I thought it might help some of you out to make a list of a few of my favorite DIY project books filled with tutorials and advice. Some have ideas for your home, and some are more crafty. If you've been searching for the perfect gift idea for yourself or someone else, one or more of these books might be exactly what you need! I own many of these books myself, and the rest are on my wish list.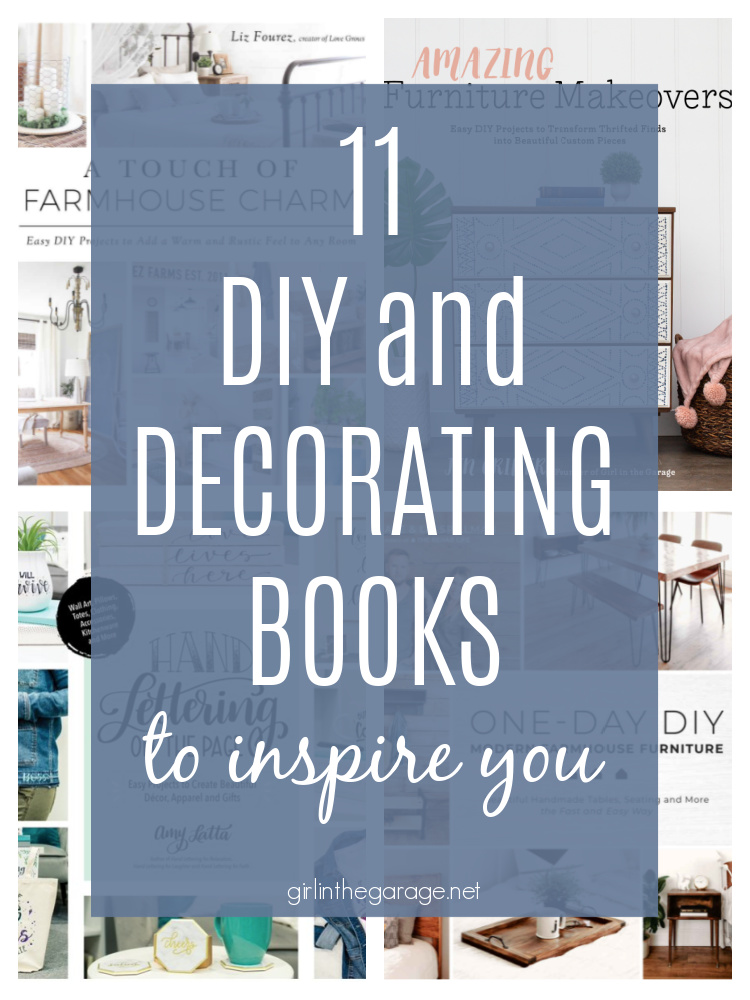 I've included convenient pink affiliate links that you can click on to learn more about the books and purchase them. Some of them are discounted right now and some are low in stock – so don't wait long to order. I hope these books will bring you joy and lots of inspiration – enjoy!
You can also discover all my favorite brands and tools for doing DIY projects here in this list.
If you're a creative person or just want to learn more about easy DIY projects, crafts, and decorating, I know you'll enjoy any of these books above. Let me know if you own any already, or if you decide to order any of them! – Jen