Friend, the weather is starting to get chilly, the leaves are falling, you can buy pumpkin-flavored everything at the store, and it's time for an easy DIY fall decor project!
It's Trash to Treasure Tuesday, but I must confess that my project isn't very trashy this time – I got these small nesting crates from the Target deals section (it used to be called the Dollar Spot but hardly anything is one dollar anymore!) for $5. They are cheap and cute for projects!! I got these last week so you might want to run over to your Target soon to see if they have any left.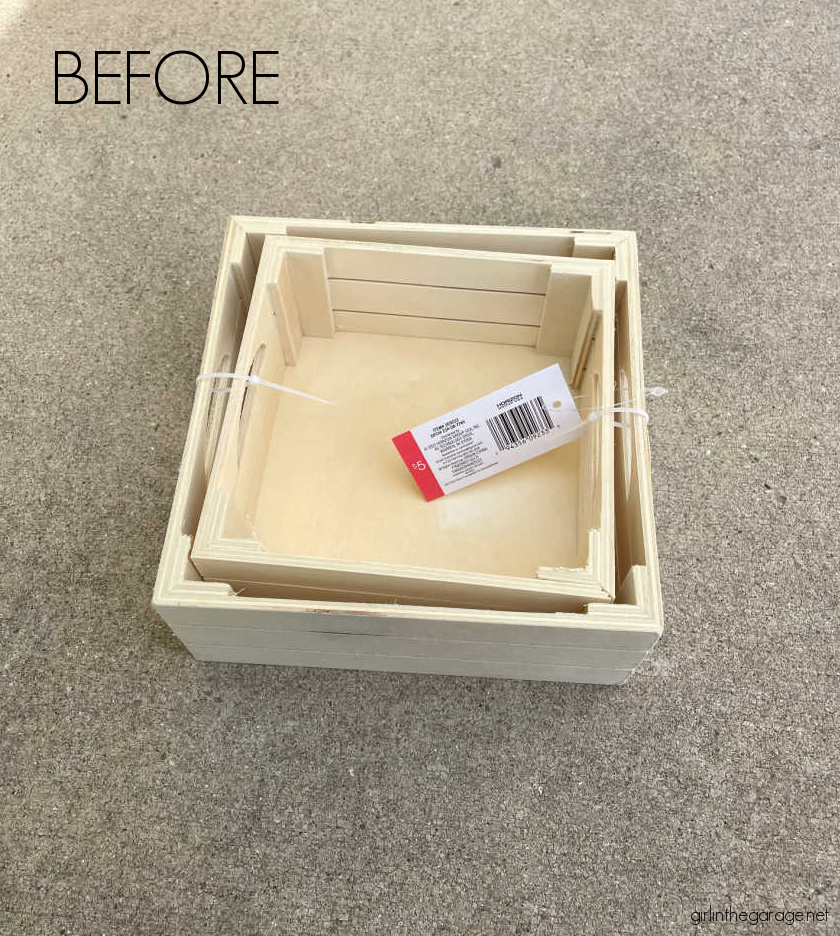 They're not very thick, but they're perfect for an easy DIY fall decor project – painted crate pumpkins.
This post contains some affiliate links so you can easily find the products I use and recommend. Discover all my favorite brands and tools for doing DIY projects here.
Here are more wood crate options on Amazon if you can't find any more of these at Target.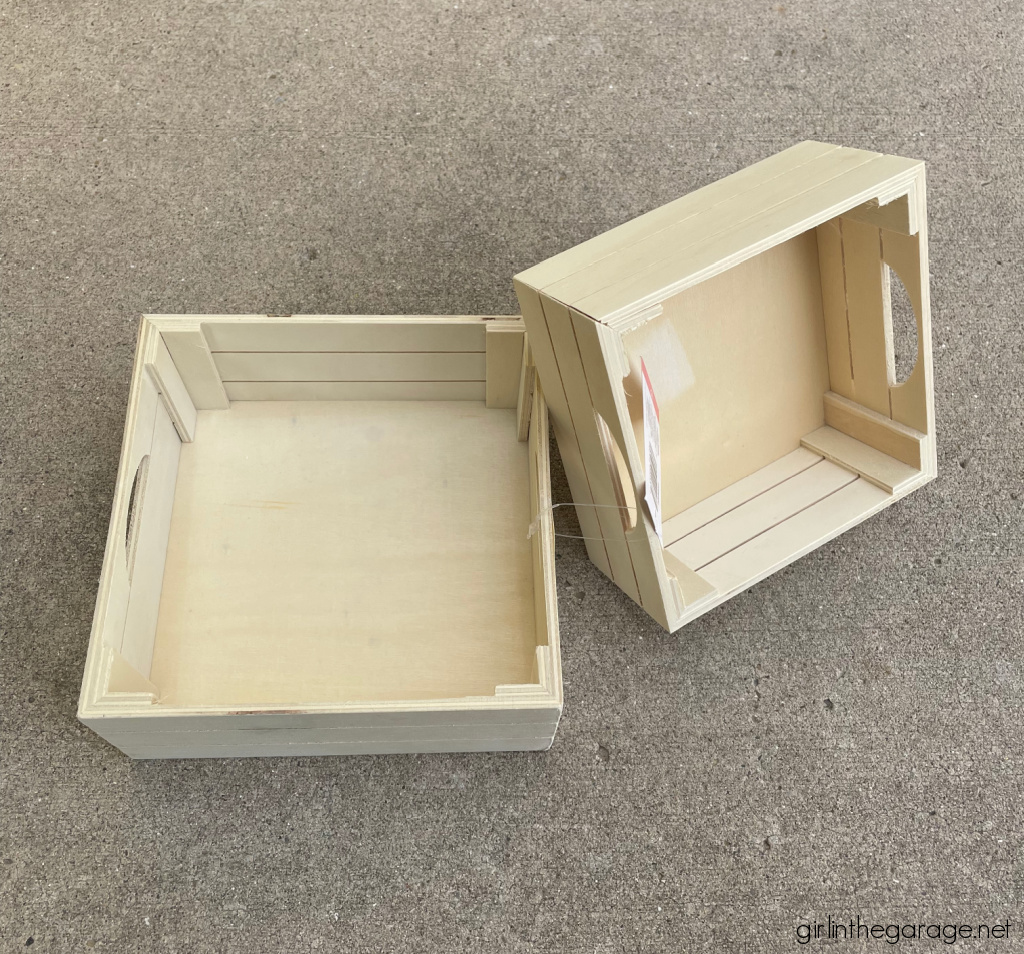 How to Make Easy Crate Pumpkins for DIY Fall Decor
First, get some wooden crates. These Target nesting crates are 7×7 and 6×6 inches, perfect for your mantel or bookshelf. You can use bigger crates if you want – maybe put them on your porch or near your fireplace in a vignette.
Make sure the crates are smooth and splinter-free by sanding if necessary.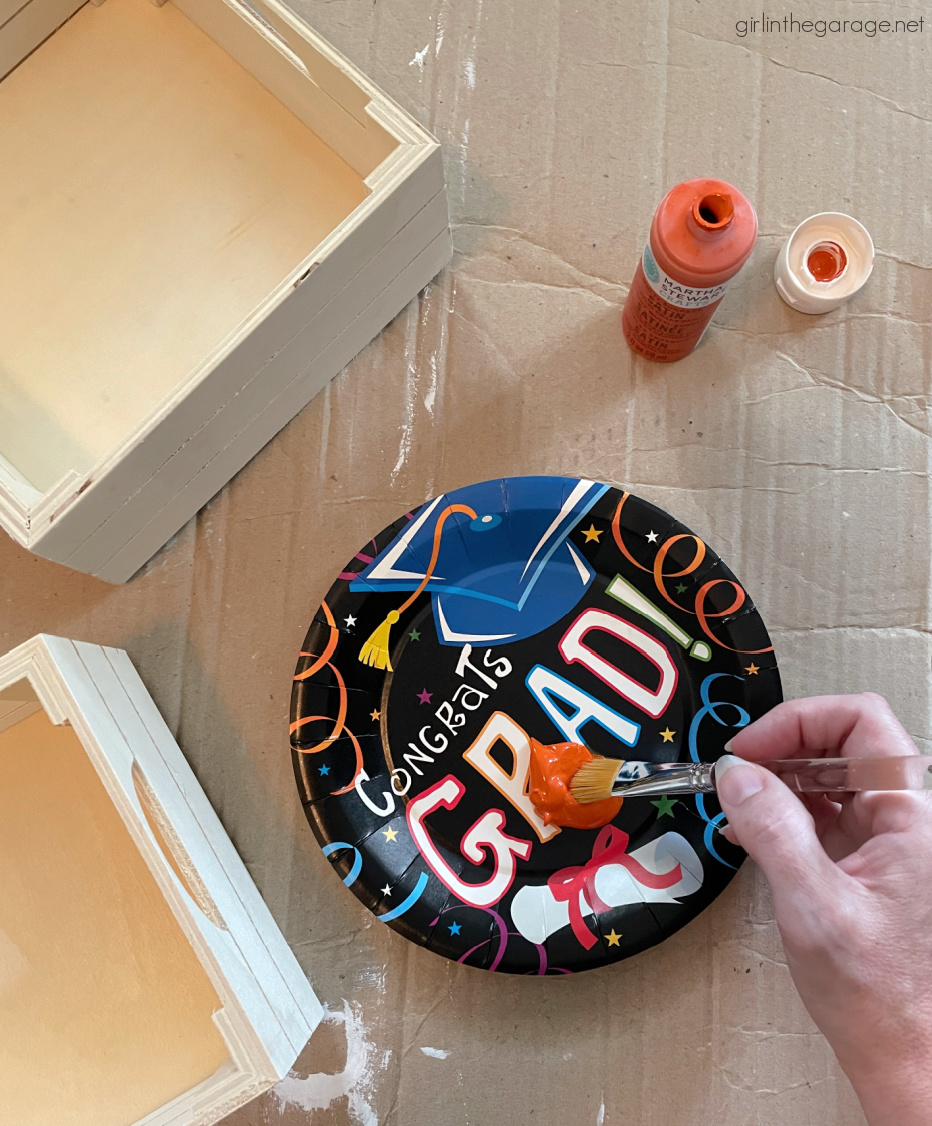 Next get some orange paint and a small paint brush. Since I used a small bottle of paint, I had to squeeze some onto a paper plate.
Paint both of the crates in 1-2 coats as needed (I only did 1 coat) and let dry.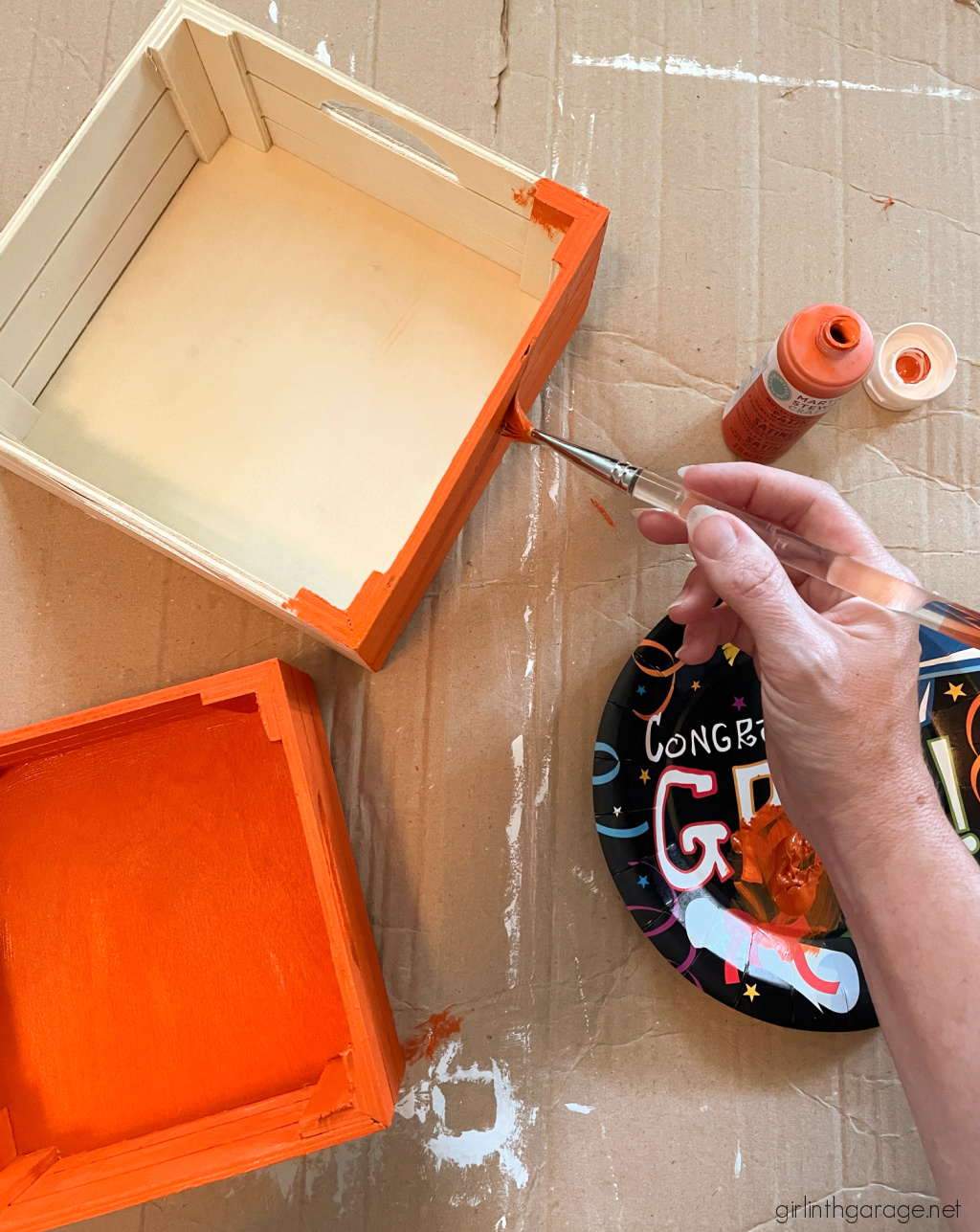 Then you'll need "stems" for your crate pumpkins. I went outside and found a thick stick to use.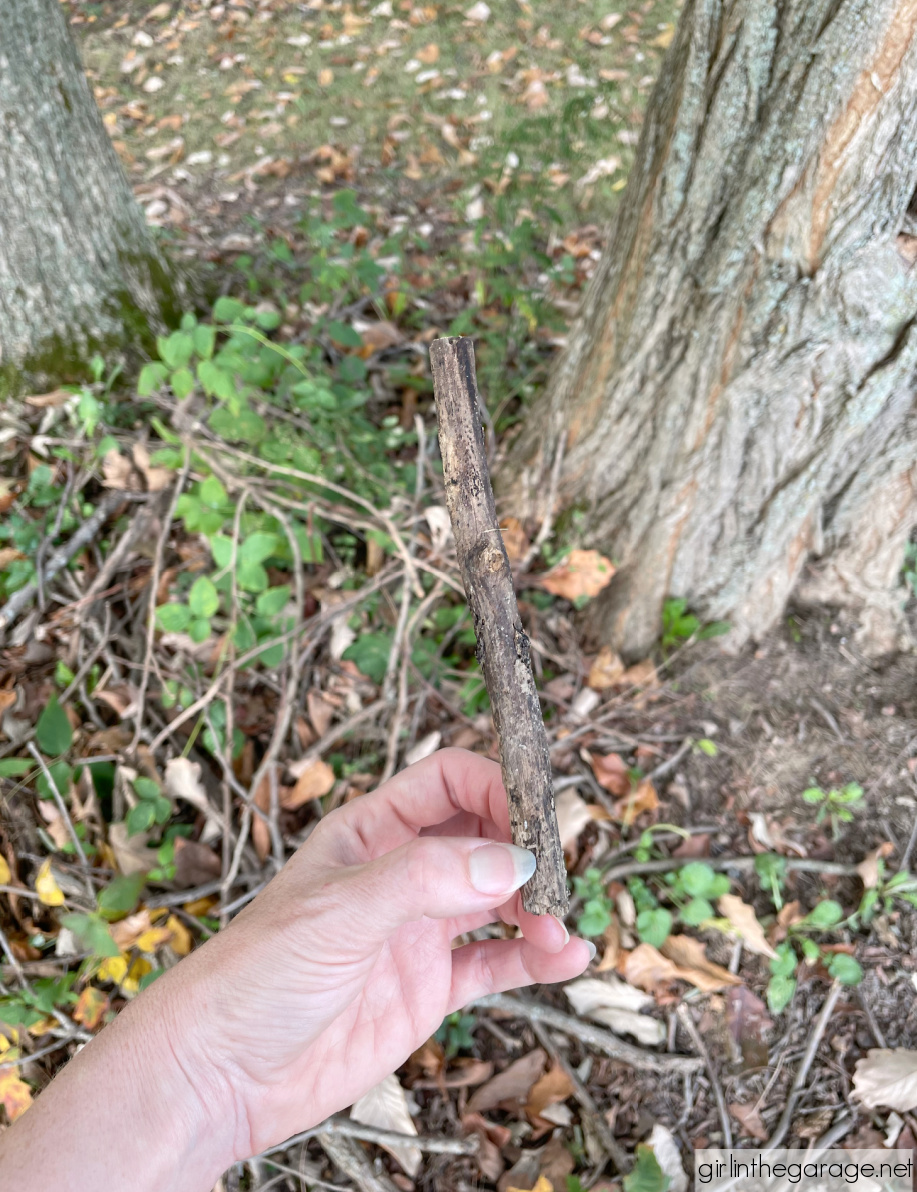 We quickly cut both ends off the stick in about 1.5-2 inch pieces. The flat end will be glued onto the crate, and the uneven end will be at the top to look more natural.
(That's one of my most-used emoji faces below. ha)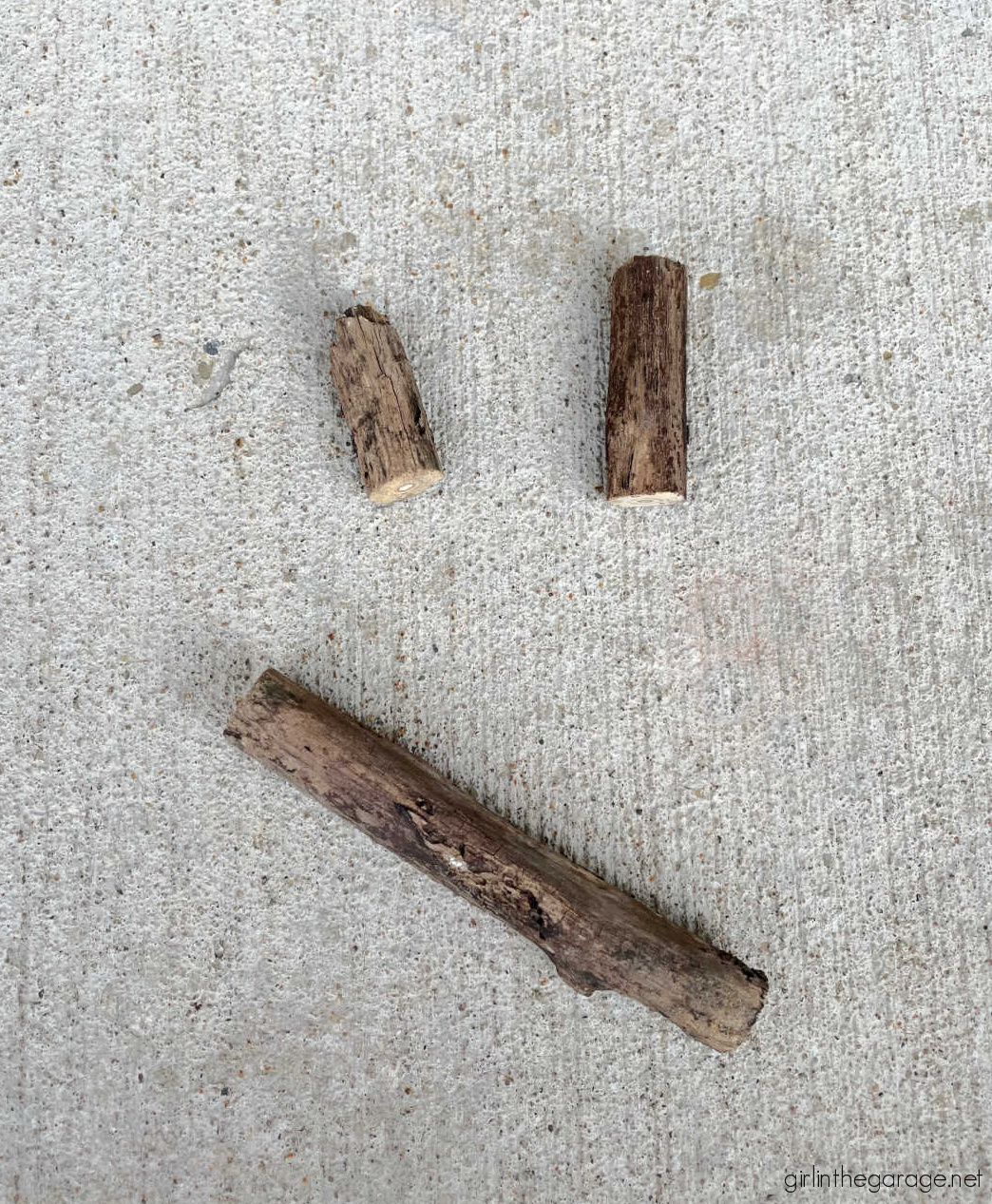 Stand the crate on its side and glue the wood stem in the center. I used my favorite super glue and let it dry for a few hours.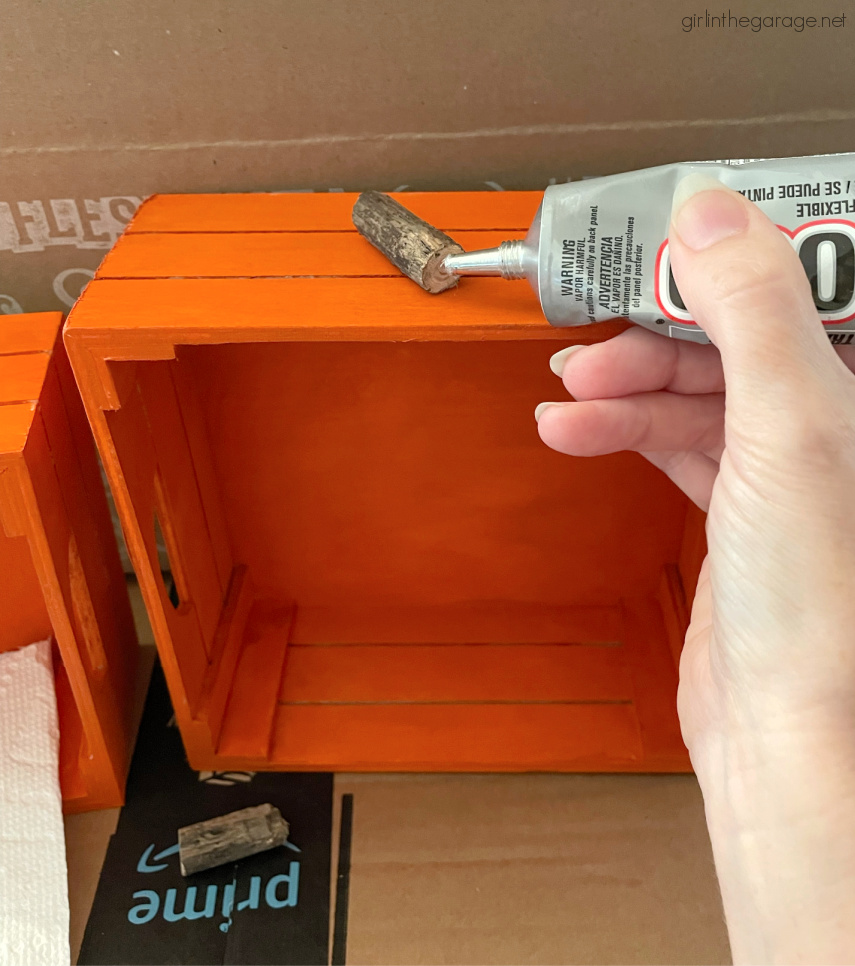 Finally, I found some bendable jute rope in my stash, originally from Hobby Lobby. I curled the ends and bent the center around the stems to look like the curls that are often on top of pumpkins. (You can cut the bendable jute with the wire-cutter part of pliers.)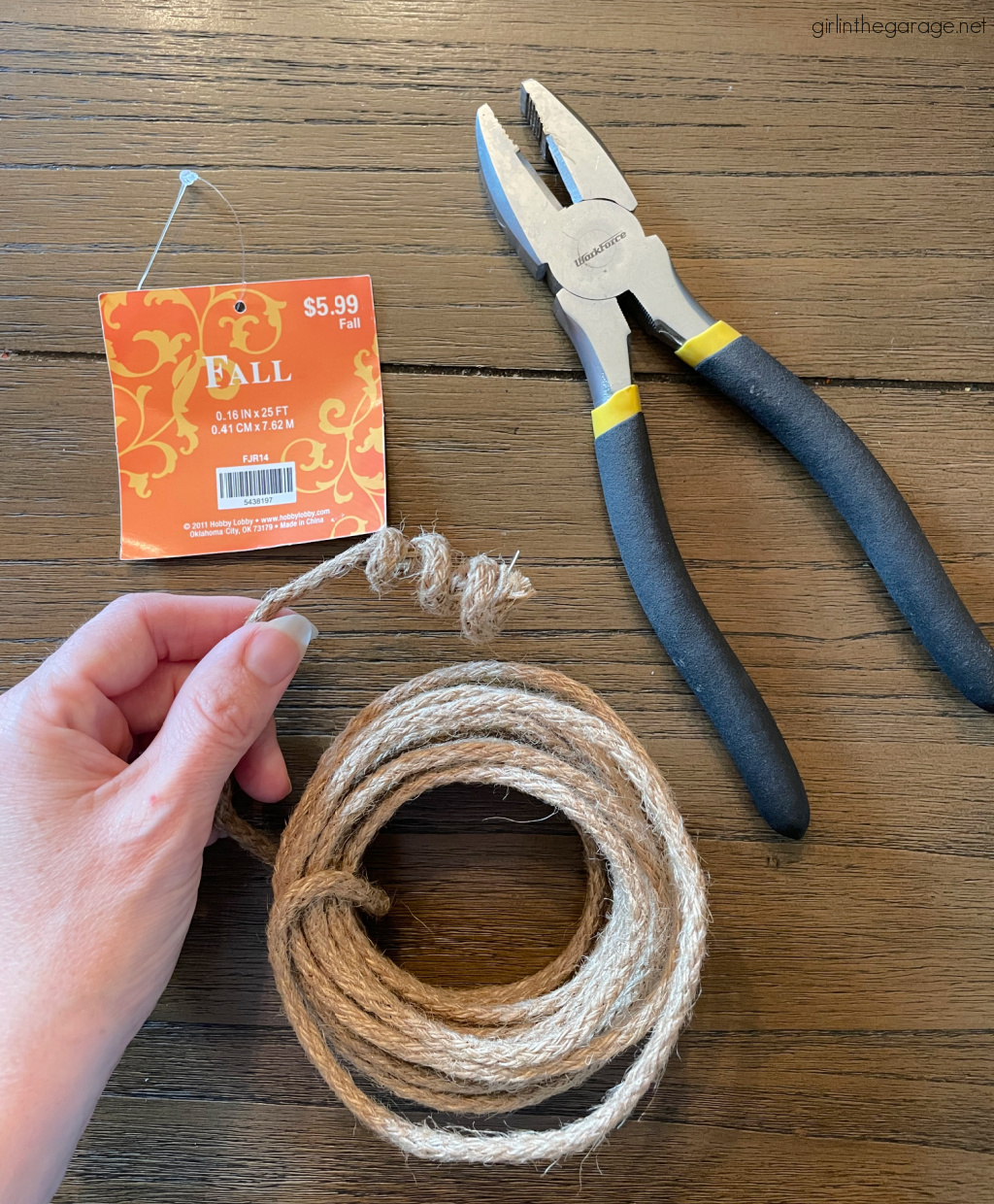 You could also cut some leaves off faux flower stems and glue them on top if you can't find this type of jute.
And that's all for this easy fall decor project: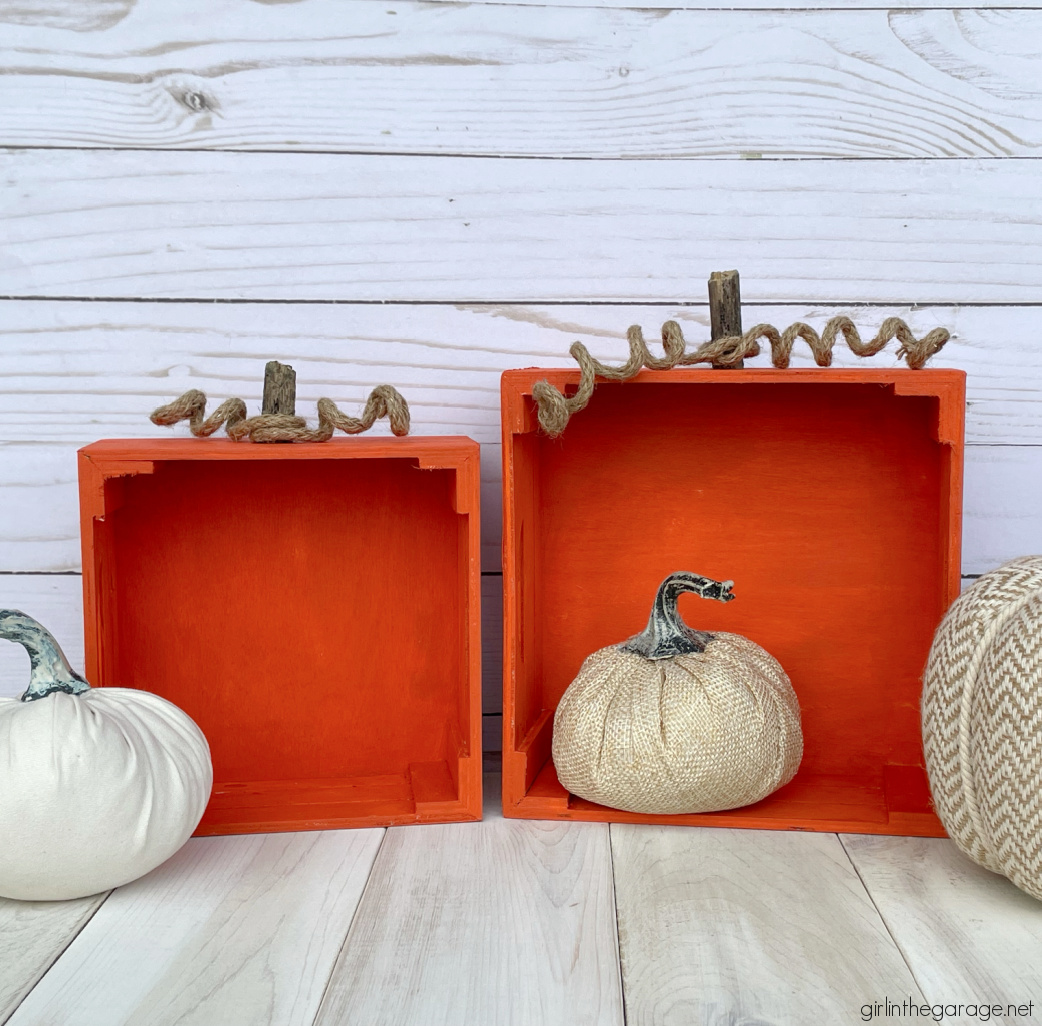 Aren't these painted crate pumpkins adorable? You can even use them like a shelf and set something else small inside.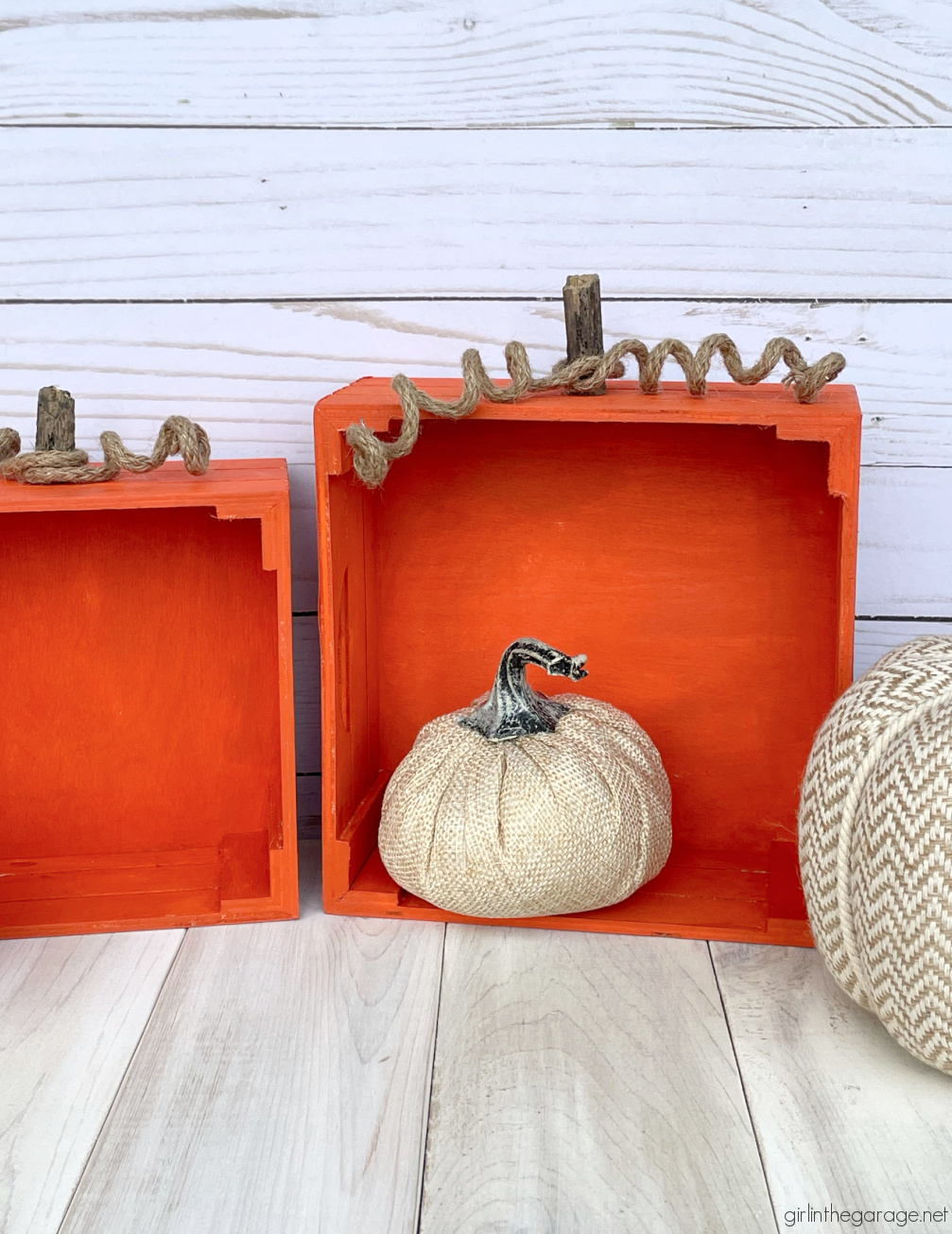 Below is a closer look at the stem and jute curls.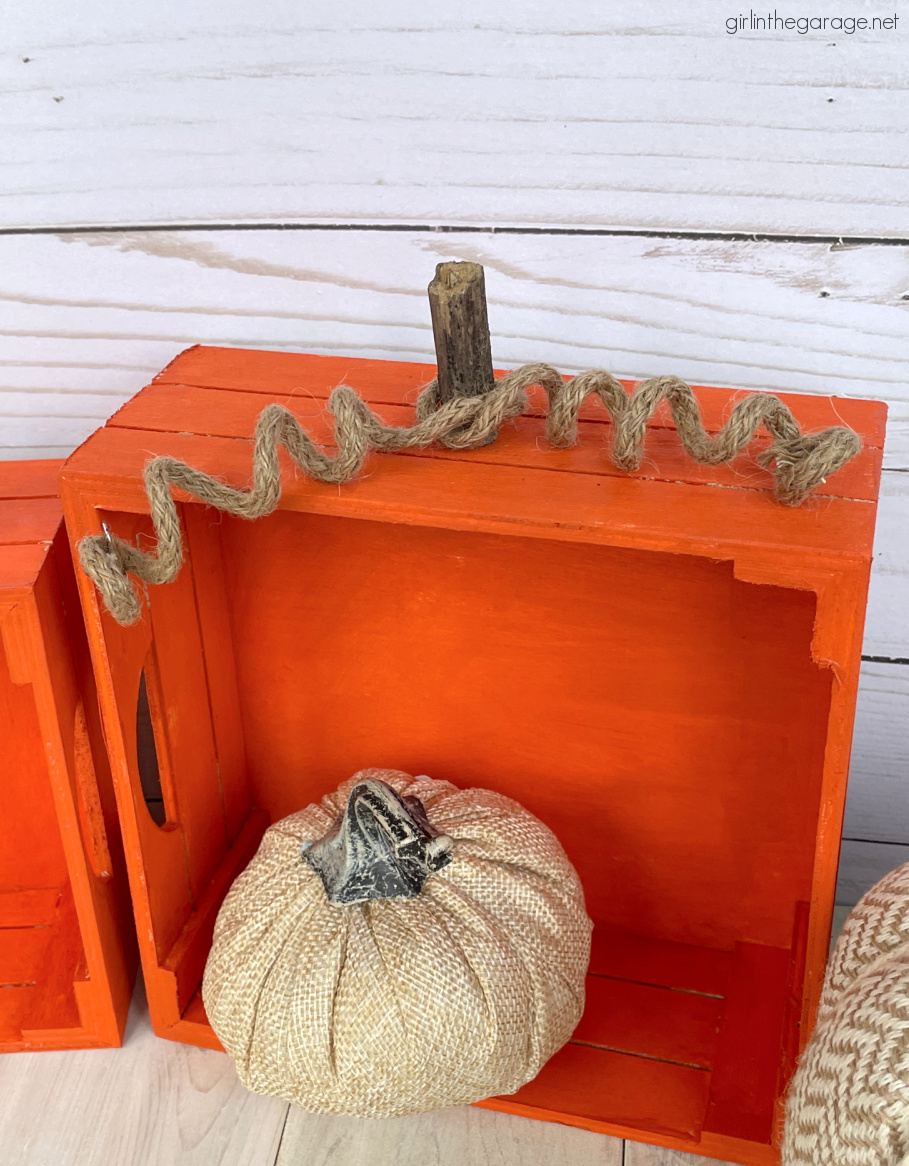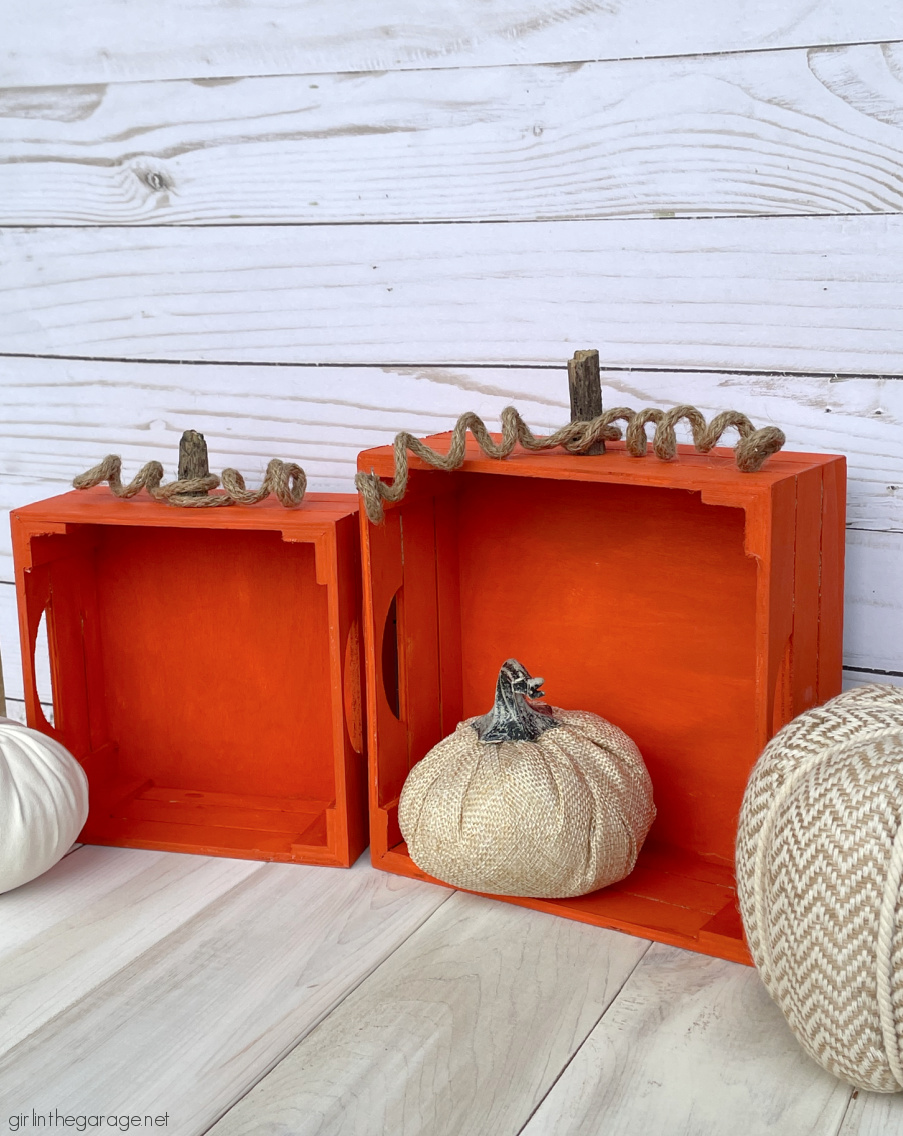 I'm so pleased with how this project turned out for only $5! And thankfully I had all the other supplies at home already.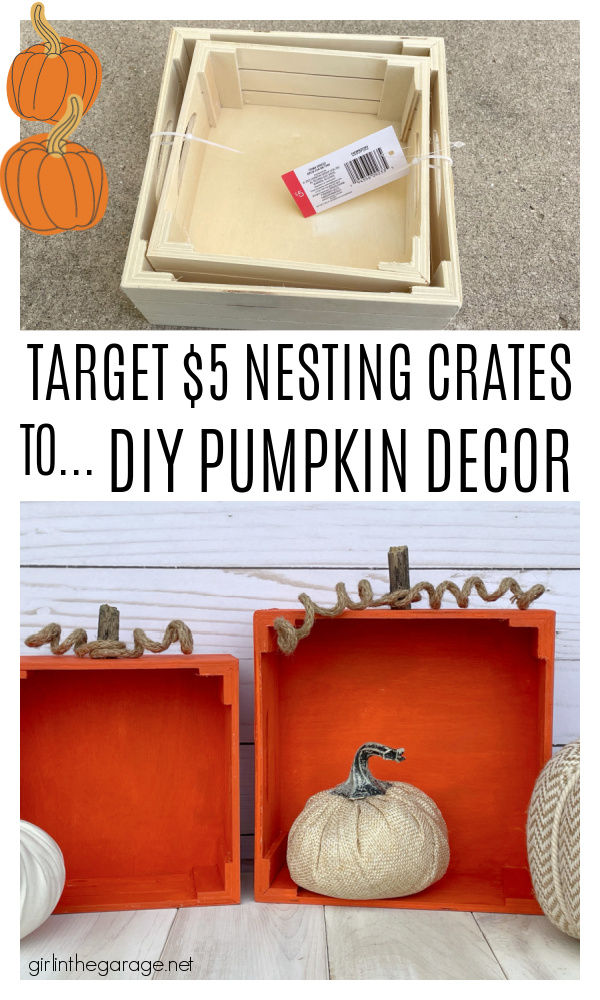 Remember to run out and check your Target to see if they still have these nesting crates left – I'm sure there are other creative ways you could upcycle them! Let me know if you think of anything else.
Please feel free to share this project with a friend or Pin it to easily find it again later.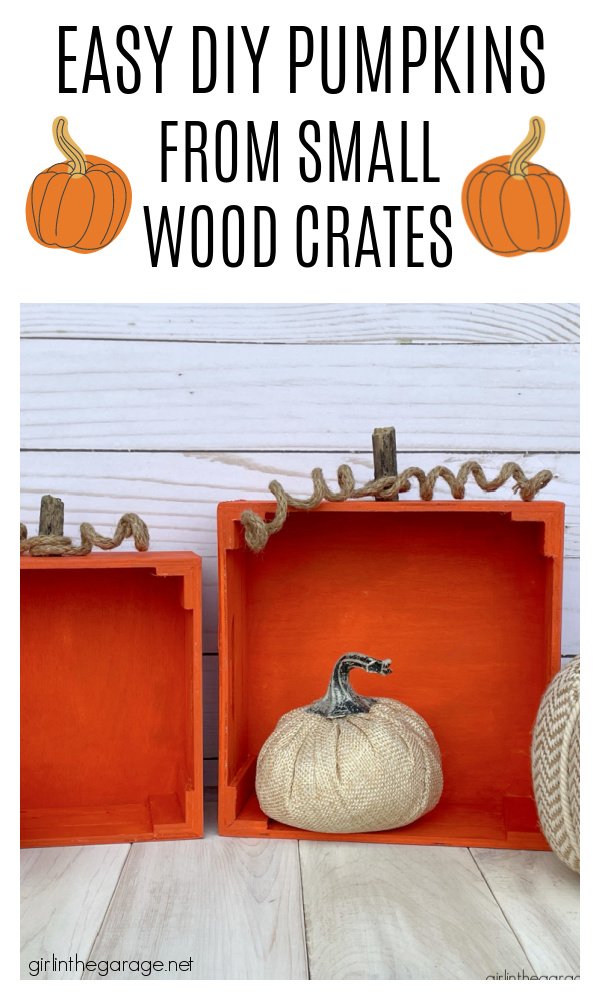 Now it's Trash to Treasure time! Let's see what my thrifty blogging friends are up to…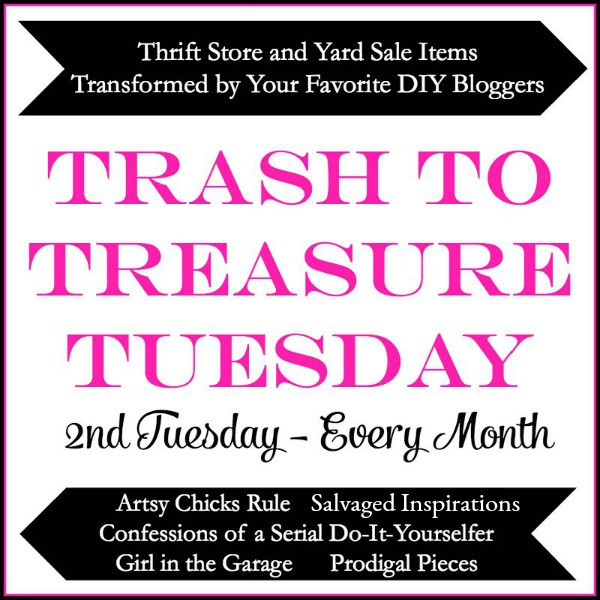 Below are the Before photos – visit the links underneath to see the creative Afters and to learn how they did it: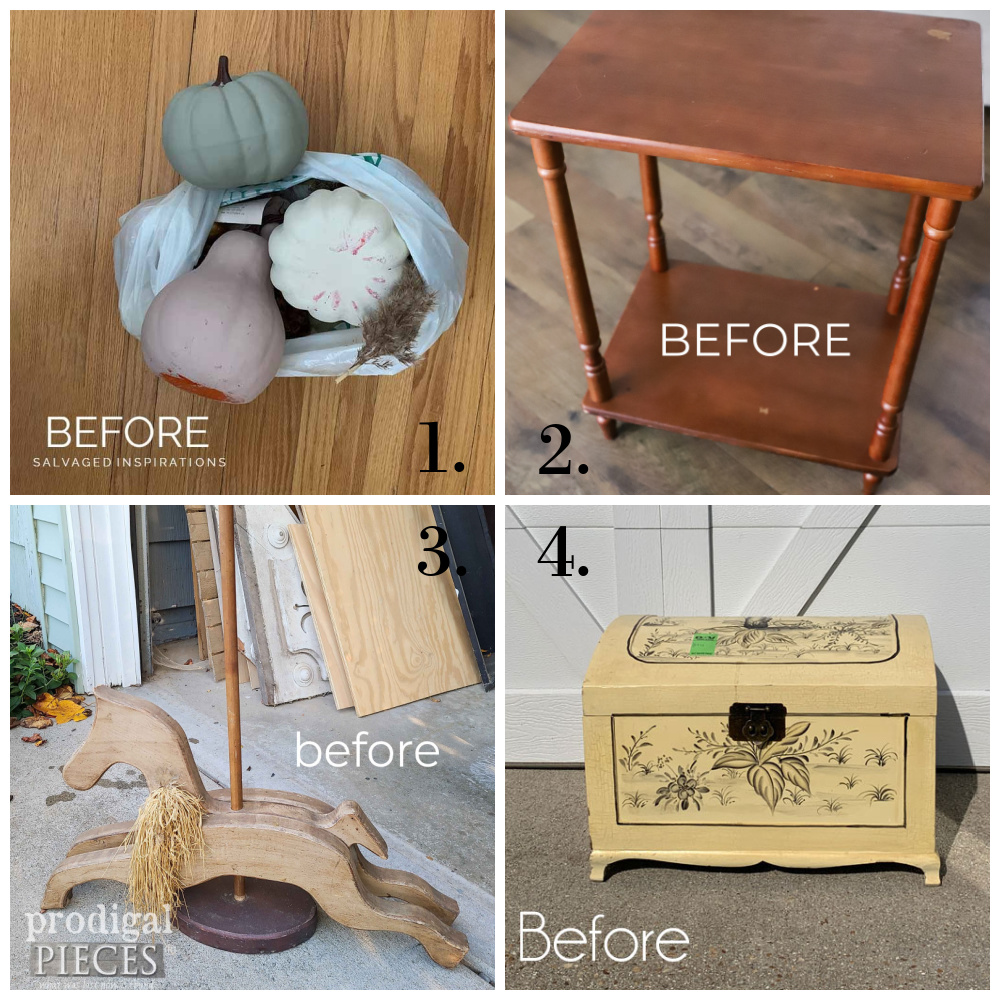 1. Salvaged Inspirations
2. Artsy Chicks Rule
3. Prodigal Pieces
4. Confessions of a Serial DIYer