Friends, it's Trash to Treasure day again – such a fun way to find new inspiration from five different blogs all in one place. You can see my friends' thrifty makeovers at the end of this post.
This month I'm showing you how I painted this wooden tote box makeover with a rustic French vibe. I got this from an antiques dealer for about $4.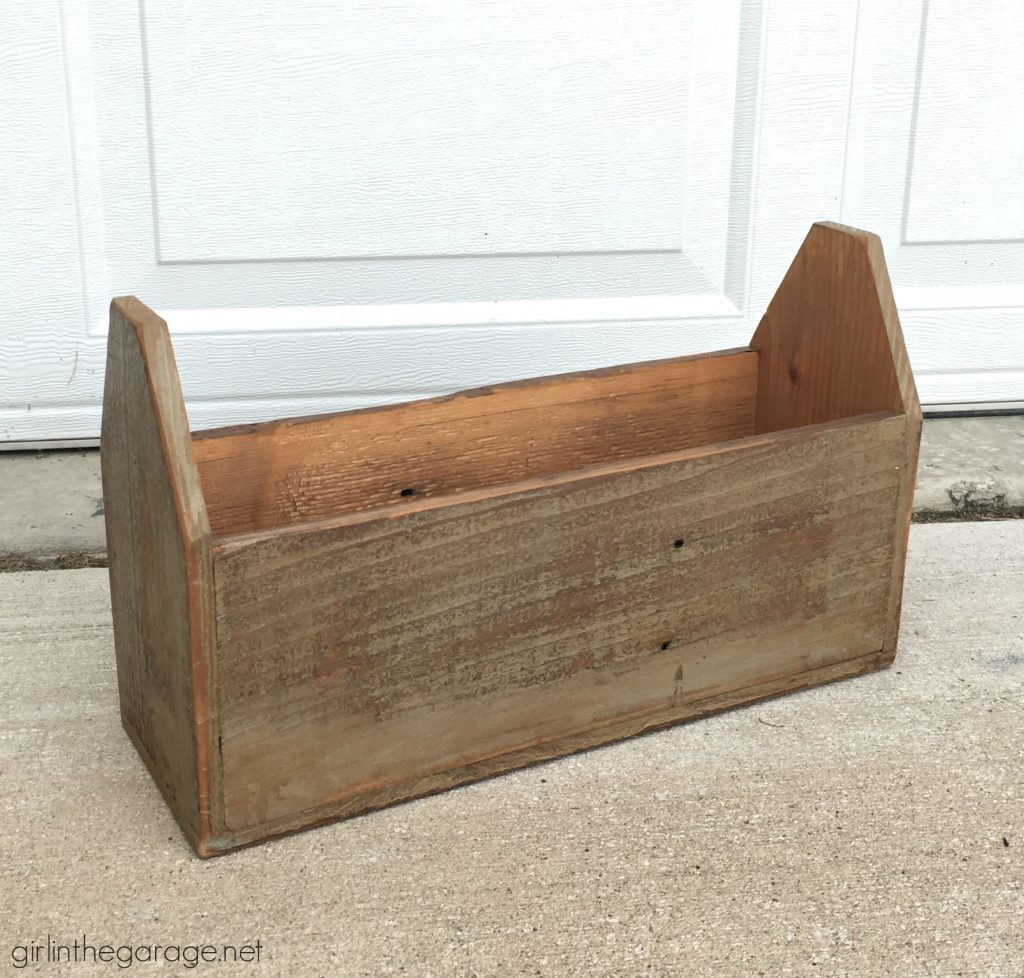 This post contains some affiliate links so you can easily find the products I use and recommend. Learn about all my favorite tools and brands for doing DIY projects Here.
It had a lot of natural wood showing and some old paint layers which I really liked, but I wanted to lighten it up a little bit.
Dry Brushing
The first step was to lightly dry brush white paint (Pure by Annie Sloan Chalk Paint) all over the outside.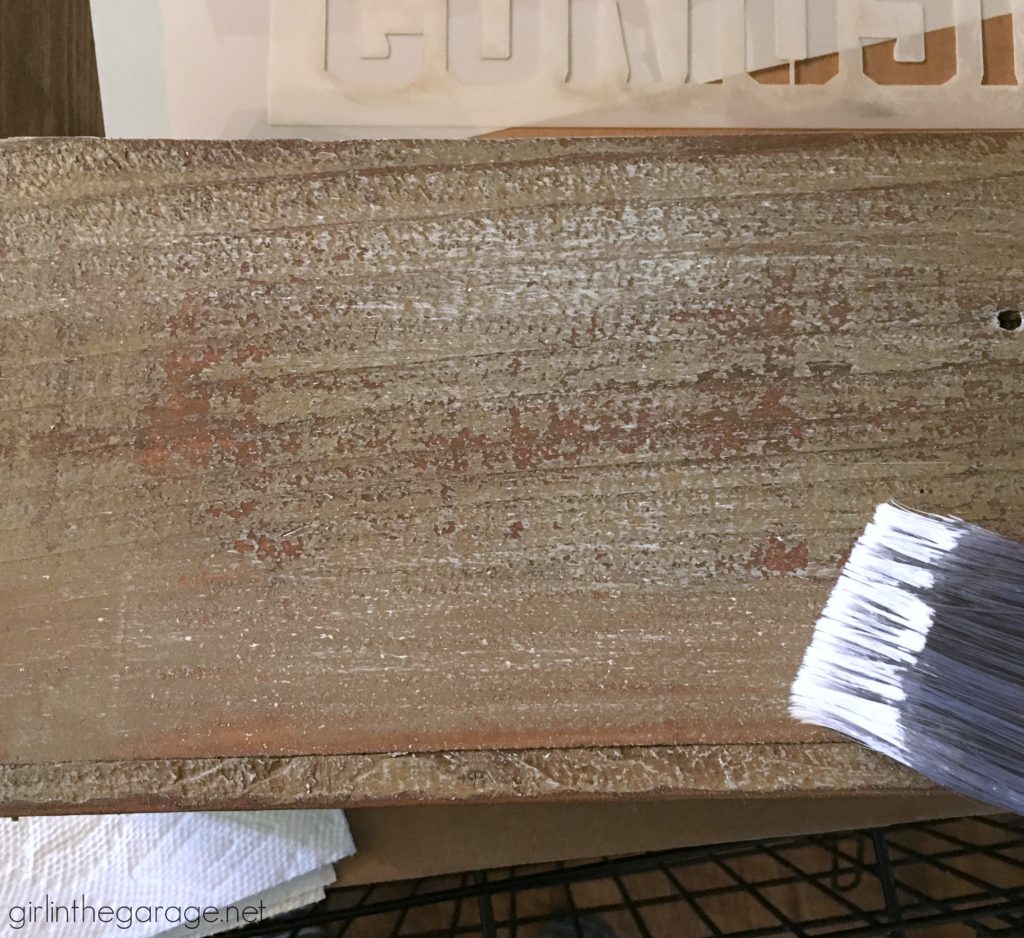 Don't laugh at my workspace – sometimes I paint in the garage, sometimes in the house on top of Rosie's dog crate. Wherever there's room. 😉
When dry brushing, less is more. Lightly dip the end of your brush (I prefer Purdy paint brushes) into the paint and then blot it onto a paper towel, wiping most of the paint away.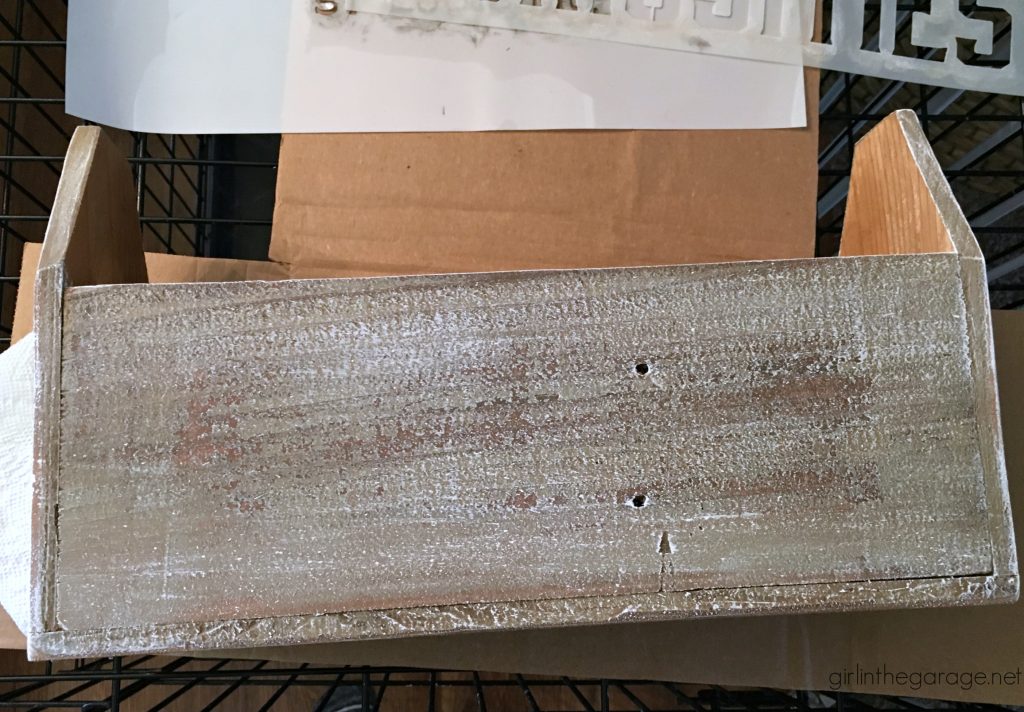 I dry brushed along with the direction of the wood grain on each side.
This wooden tote box doesn't have a handle, so I debated adding one – but the sides come up pretty high and it might be tough to actually put things inside the box with a handle in the way.
Adding Appliques
To dress up the ends, I found these fleur-de-lis wood appliques in my stash.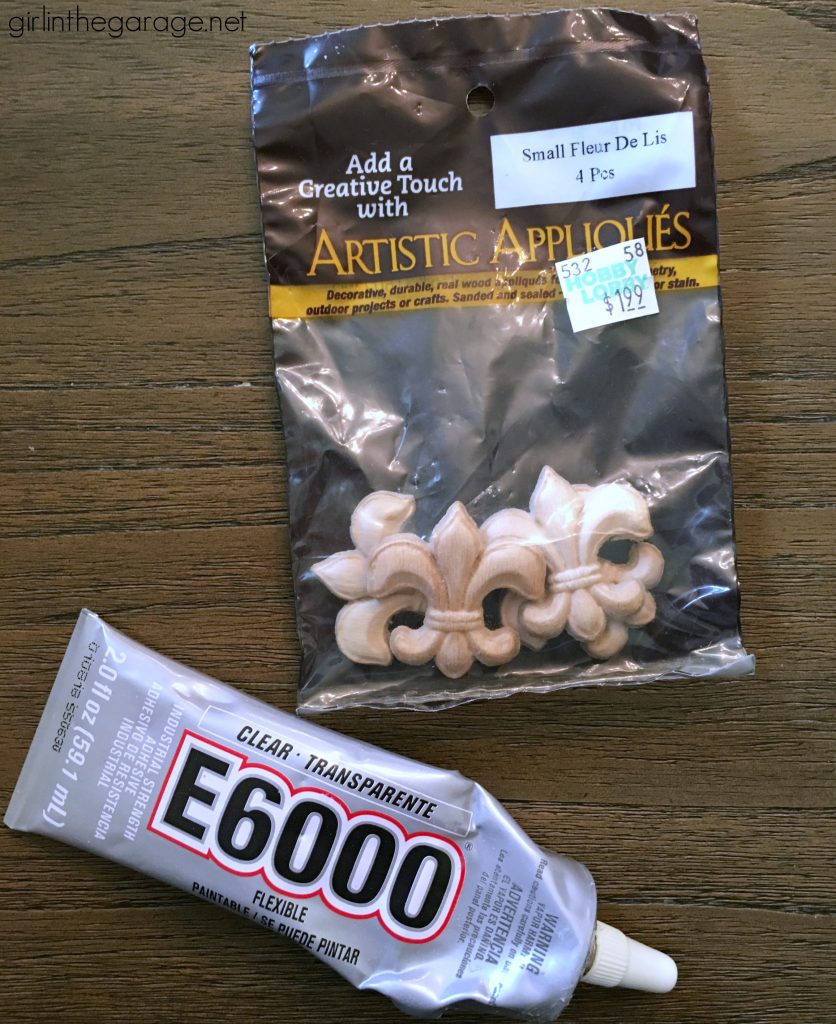 I applied some E6000 (my favorite super-strong super glue) and held it in place for a few minutes, and then let it sit for another 20 minutes or so to dry.
Larger glued areas can take up to 24 hours to dry after using E6000.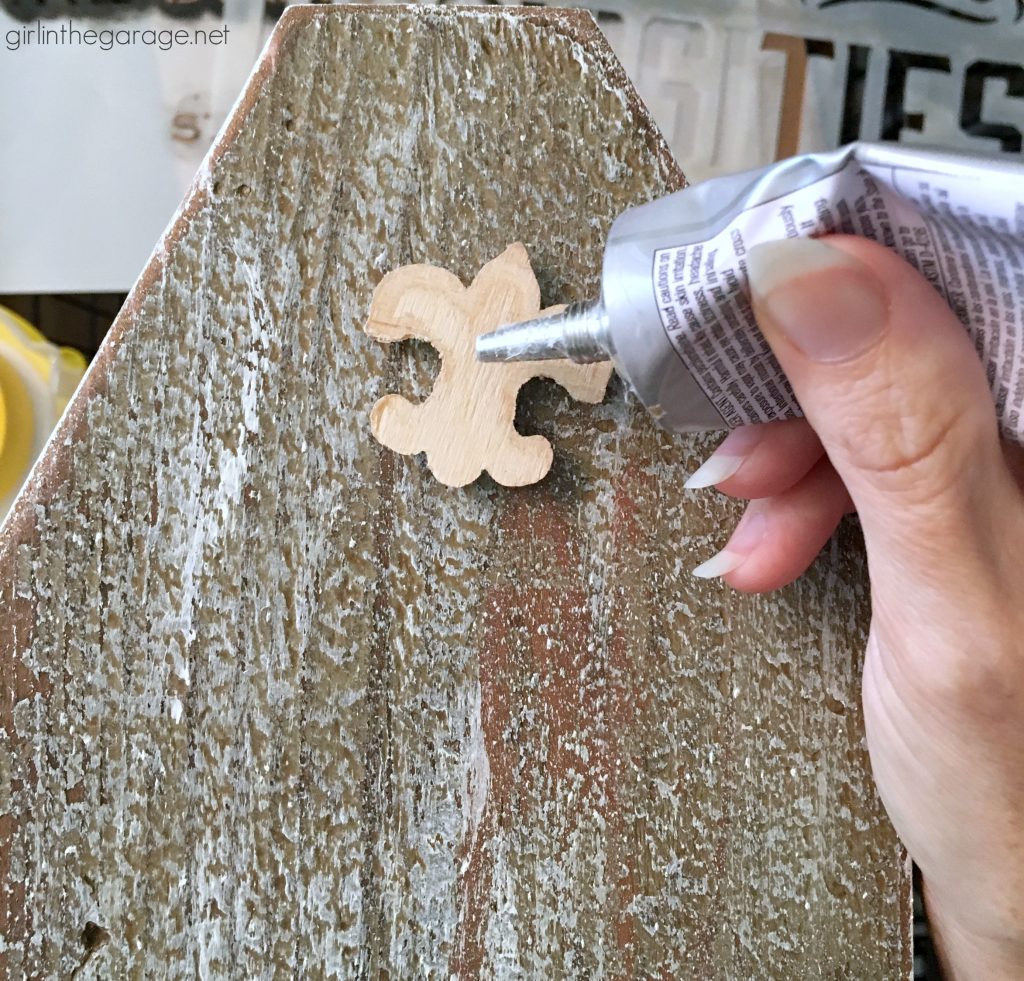 After both ends were done, I brushed some dark gray paint (Graphite by Annie Sloan Chalk Paint) over the appliques to cover the unfinished wood.
When they were dry, I dry brushed some white paint over them with an artist's brush.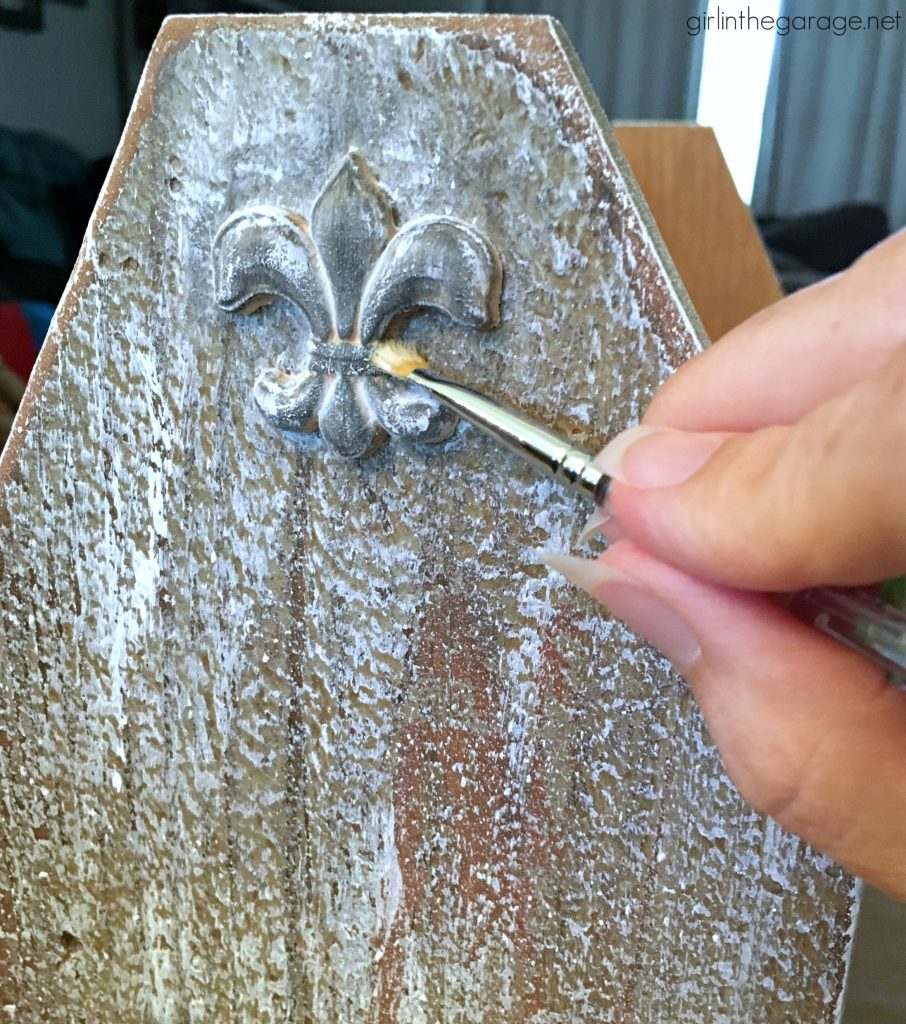 Stenciling
For the front of the tote, I used part of this stencil to add some French flair with the same dark gray Graphite paint.
I like using only part of a stencil or using two different stencils together for a more custom design. It helps to tape off nearby areas you're not using so you don't accidentally put paint there.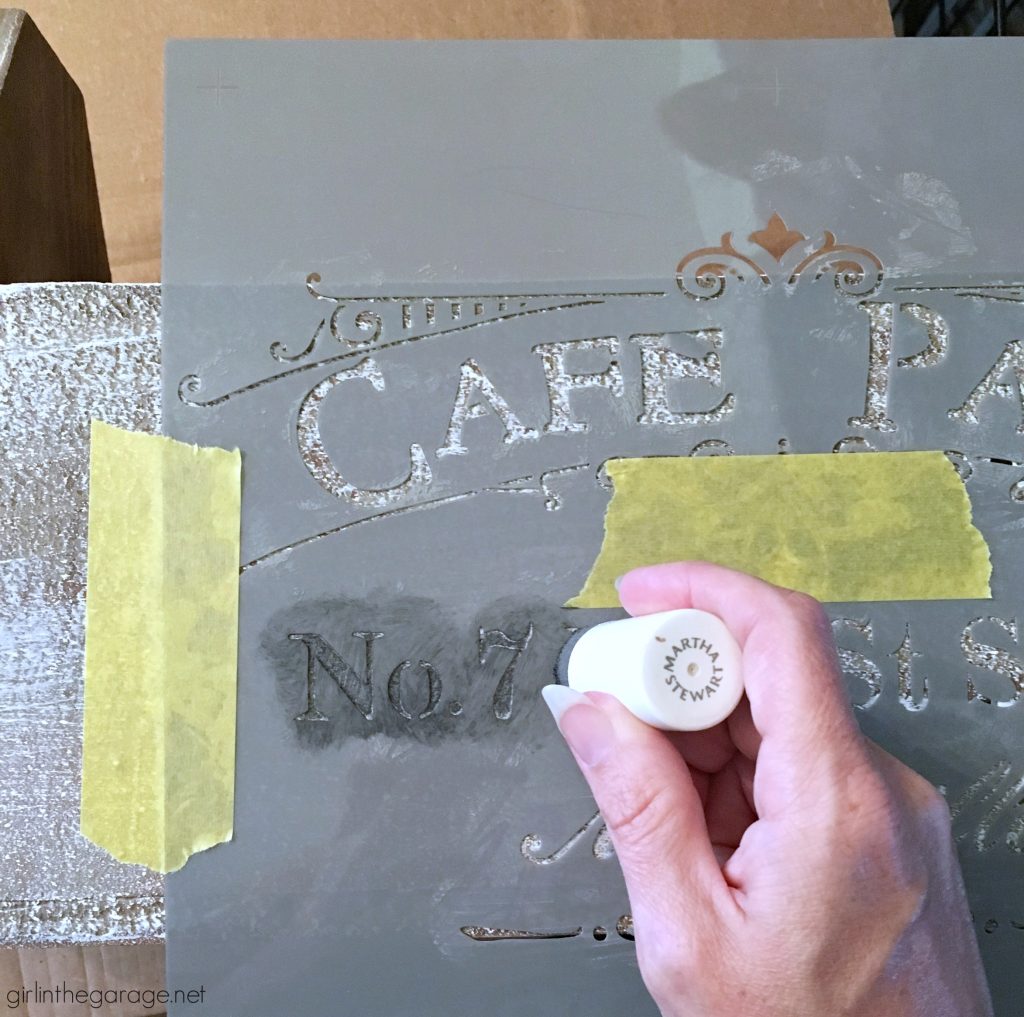 I always use these foam pouncers (inexpensive 6-pack) when stenciling – they're easy to clean and they're double-sided (the foam can be removed from the plastic sheath) so they last practically forever.
The other side was left plain – no stencil – just to have some versatility.
Distressing
Next I went outside and sanded all over with 220-grit sandpaper (mid-range abrasion) to distress and give it that rustic look.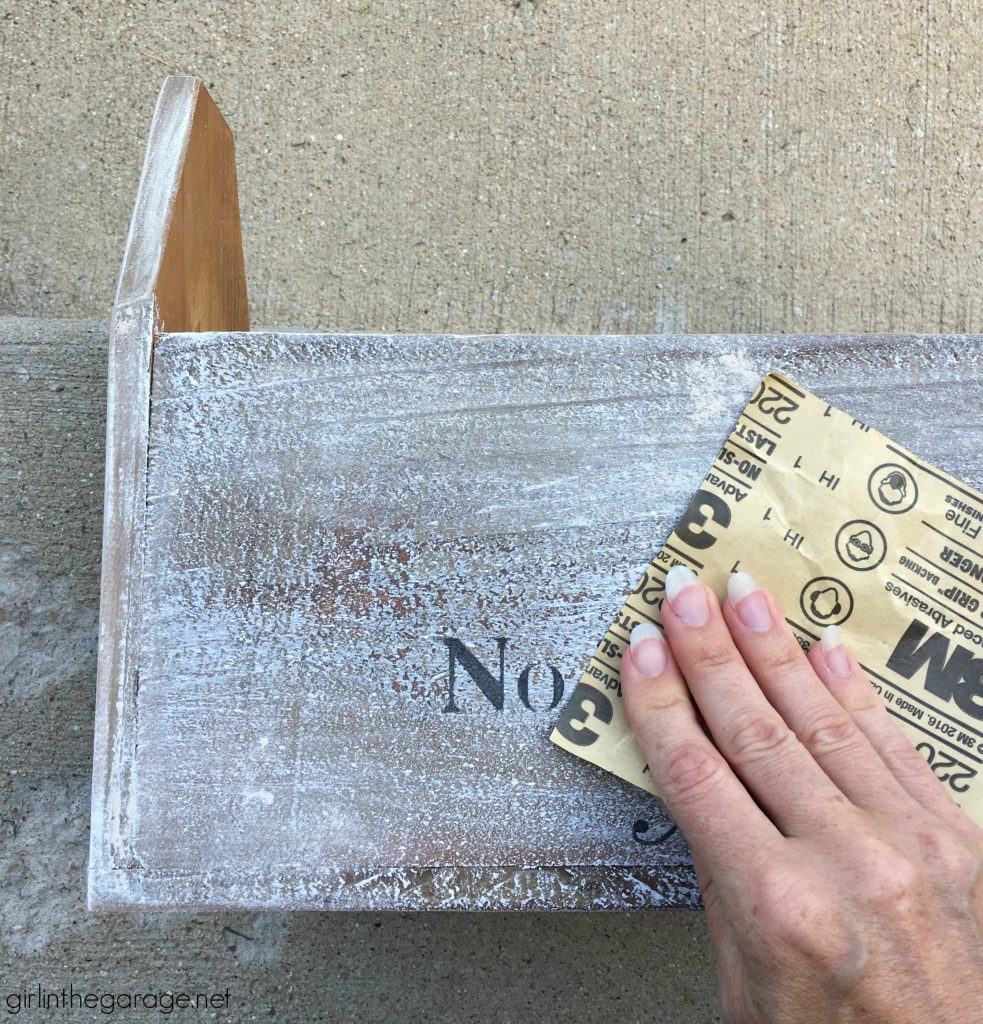 After sanding and blowing the excess dust away, wipe it down with a damp cloth.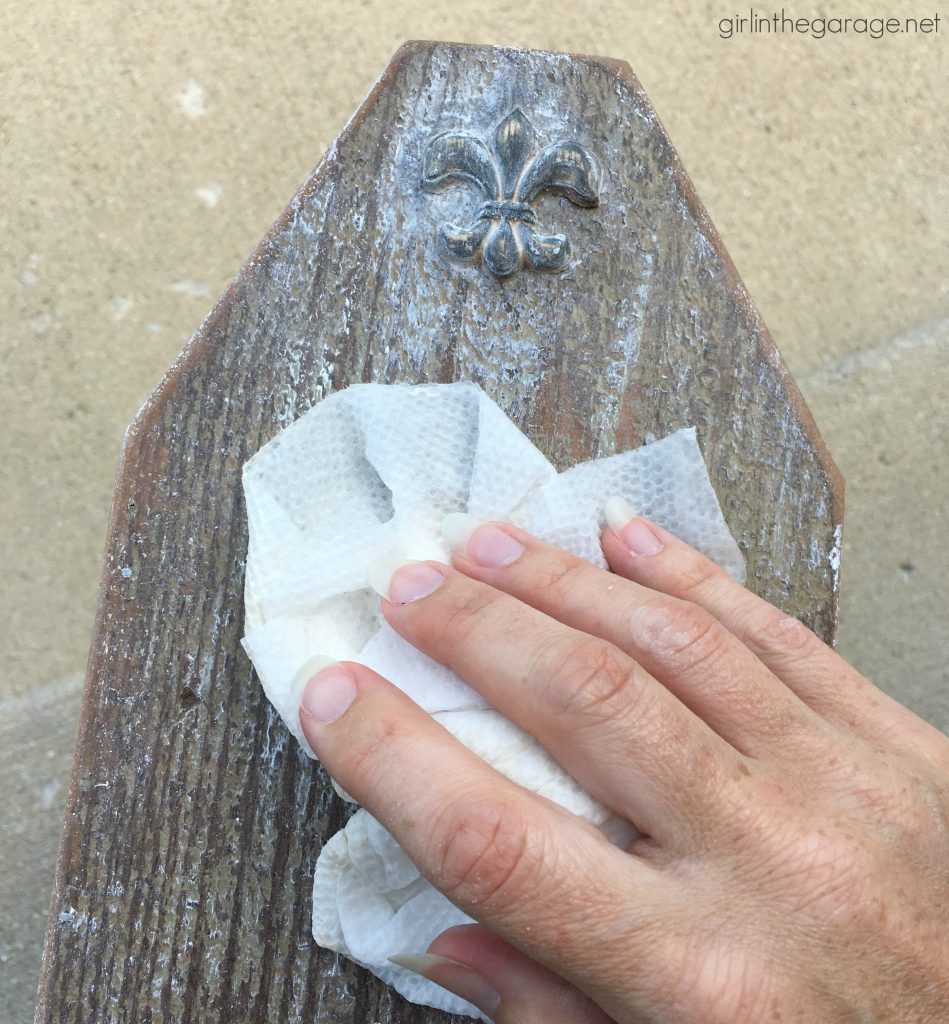 This wooden tote box makeover was meant to have a subtle French rustic look and I think that's exactly what happened. 🙂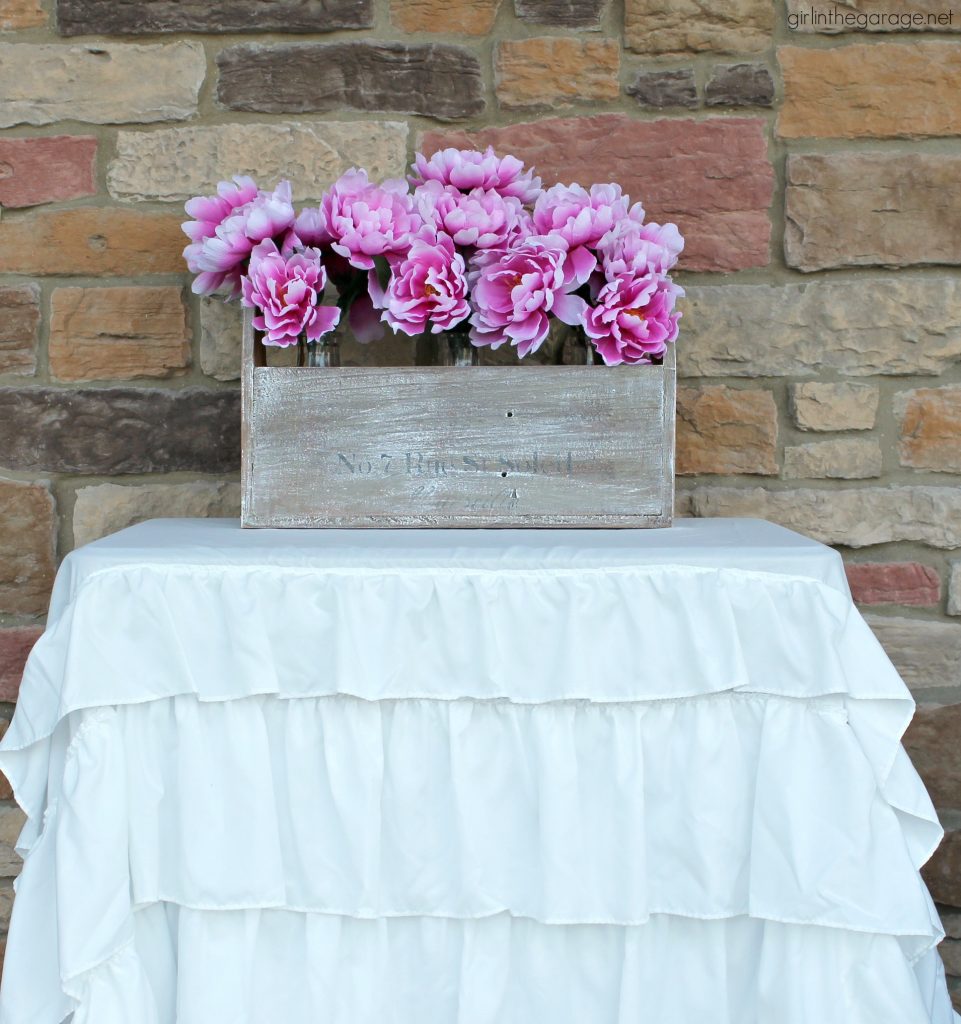 Kind of romantic and dreamy, don't you think?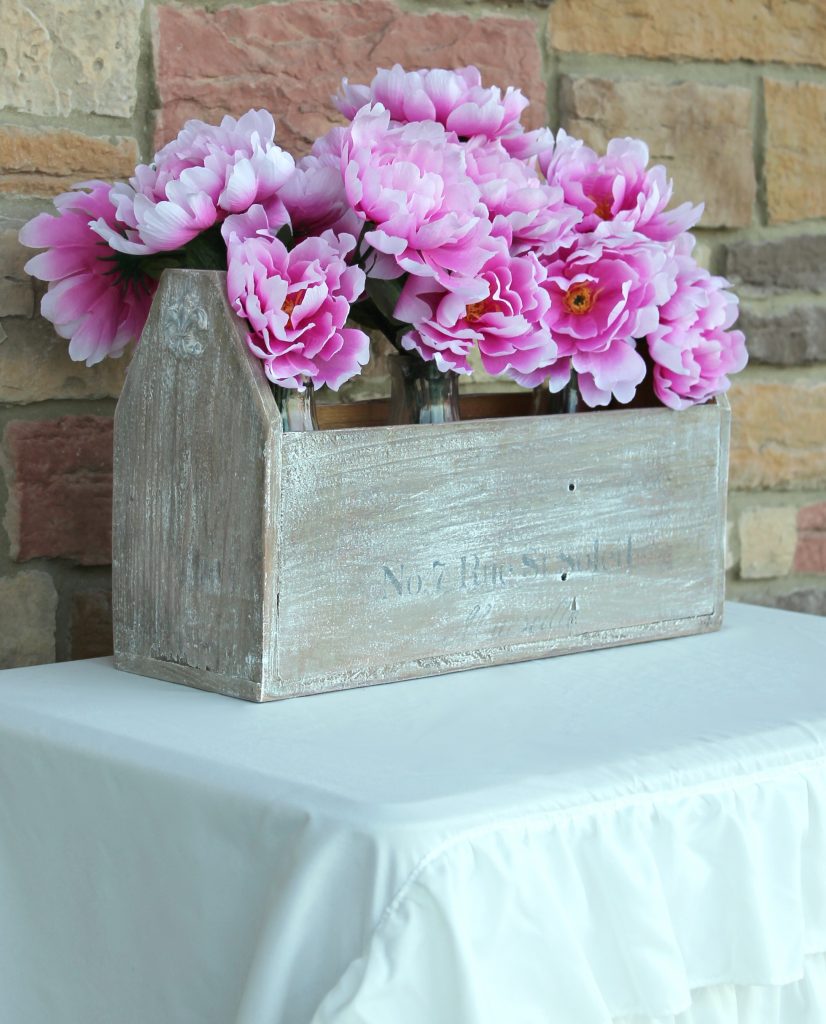 It reminds me of the chic projects my friend Jamie Lundstrom shares in her beautiful book French Vintage Decor.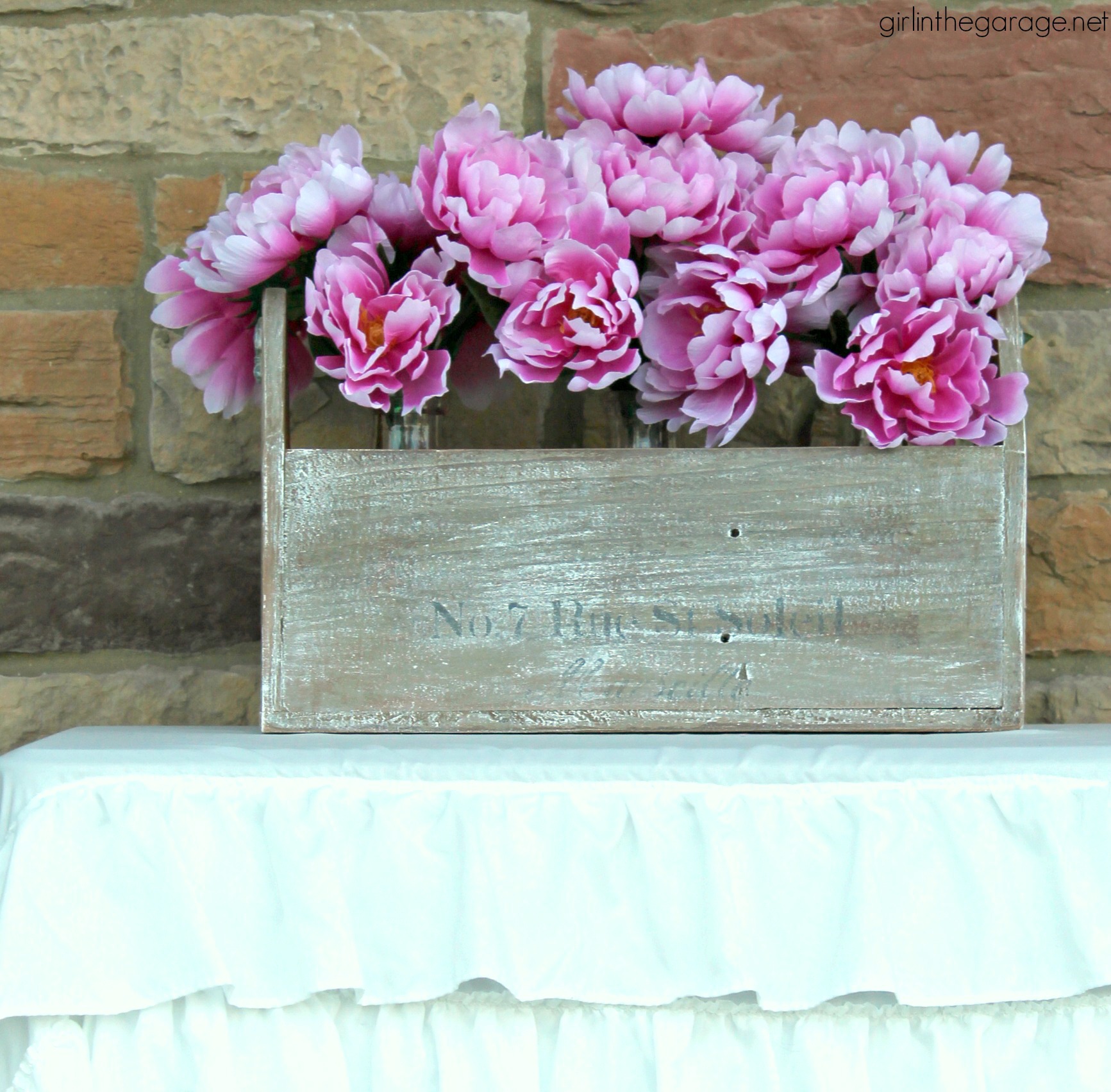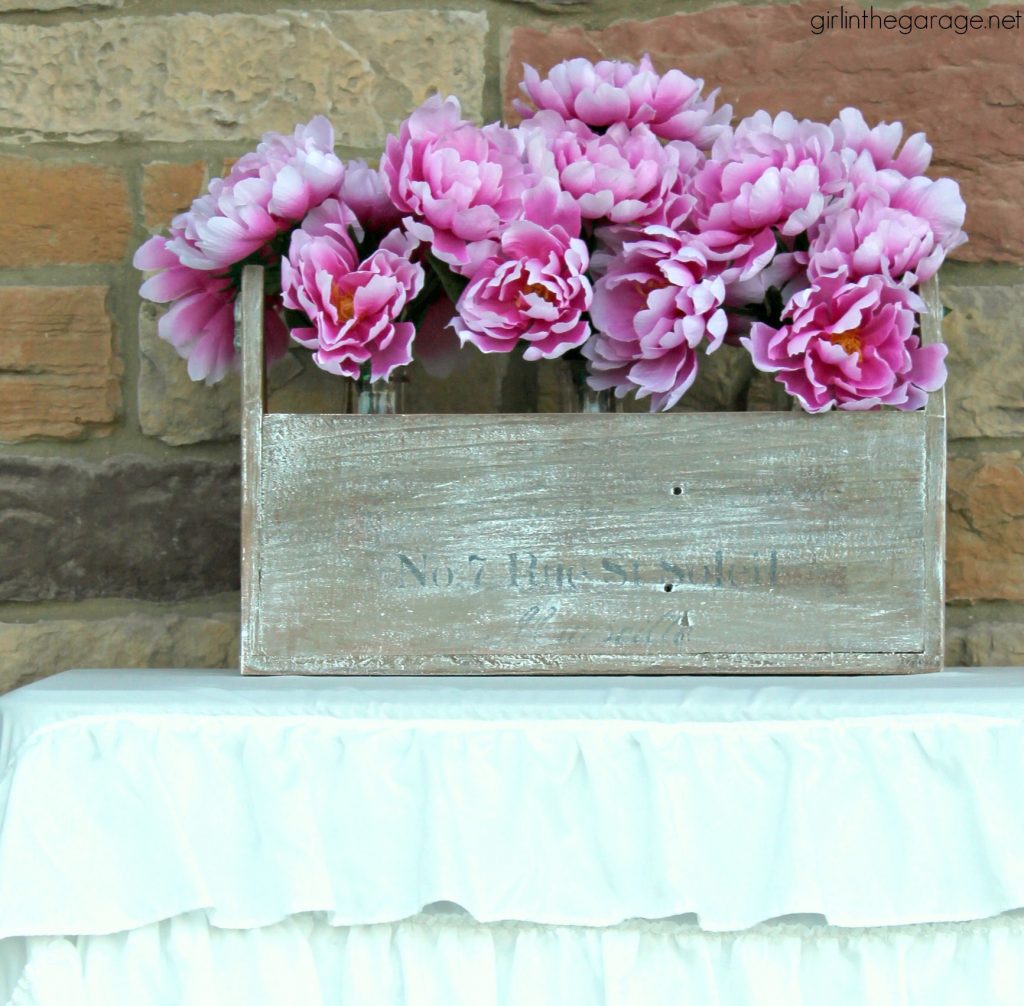 I love the extra "bling" the fleur-de-lis appliques add to the sides.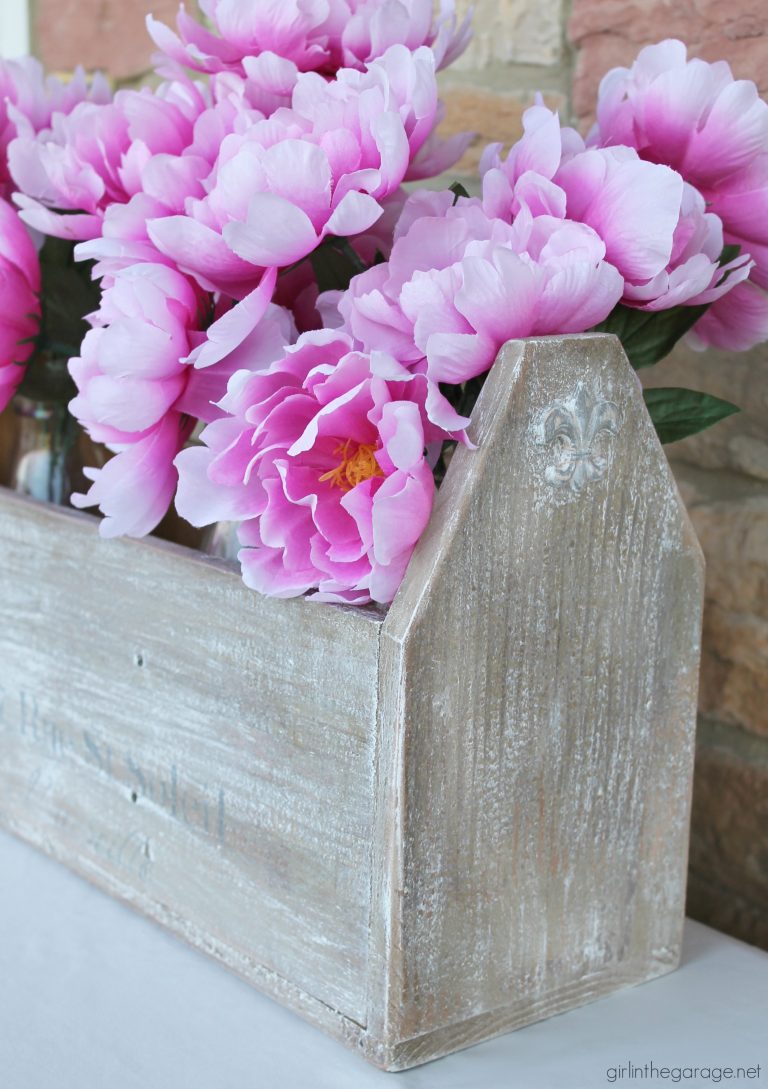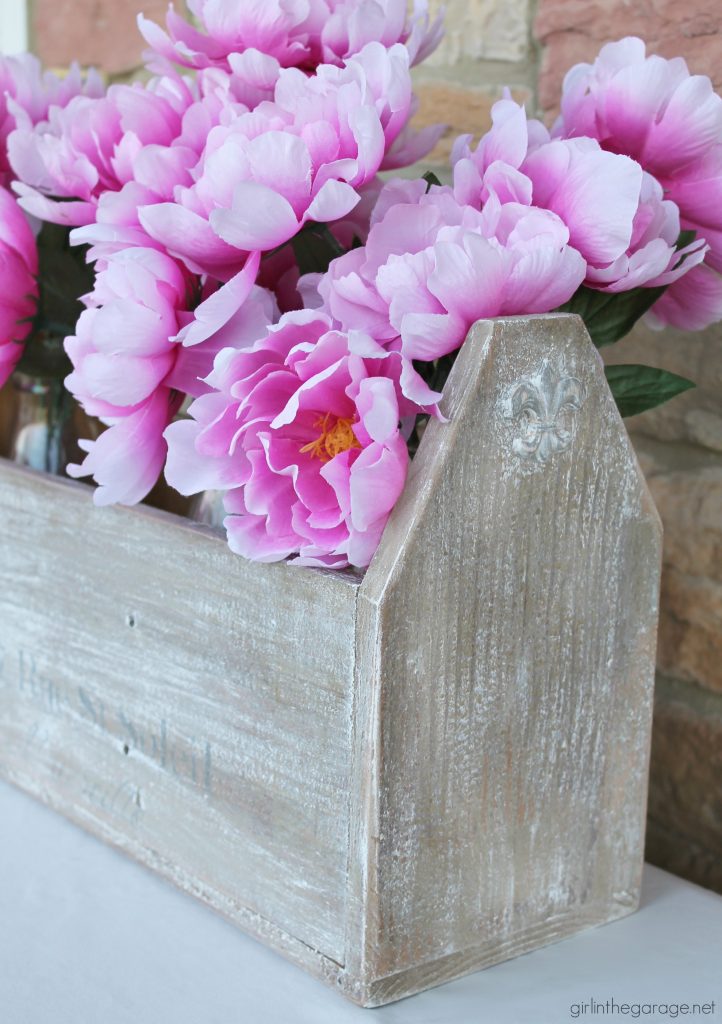 Here's another look at the plain Before and the rustic French After of this wooden tote box makeover (feel free to Pin it to easily find this project later):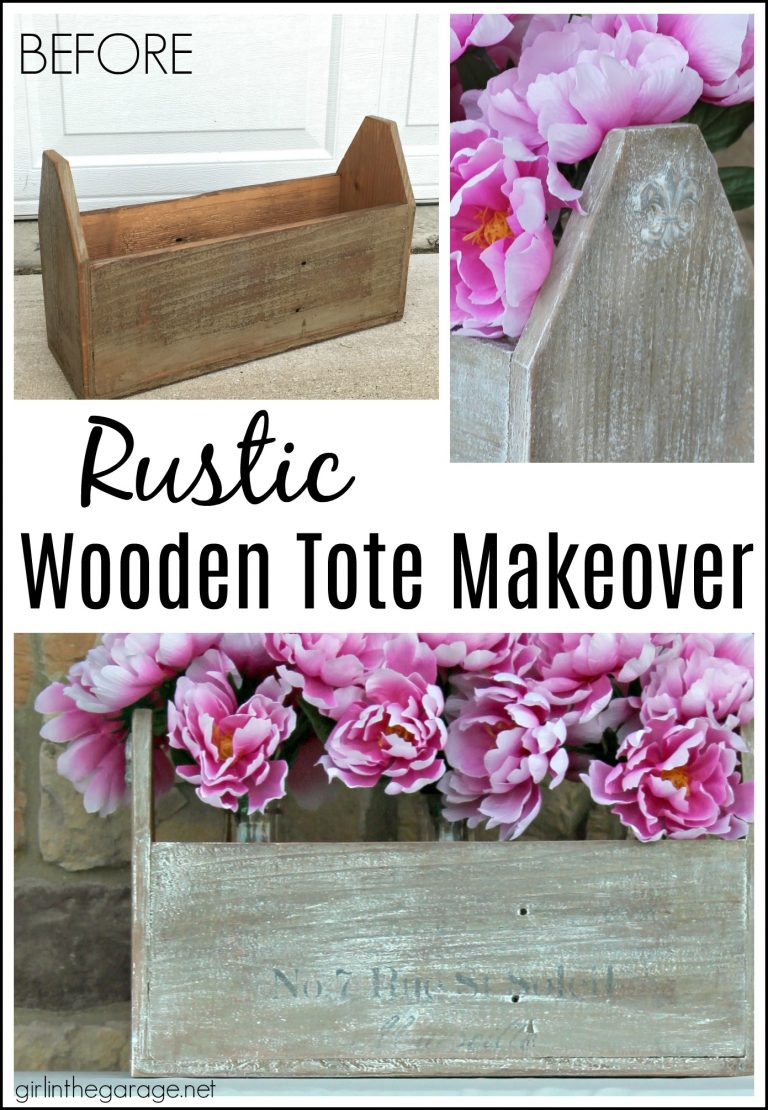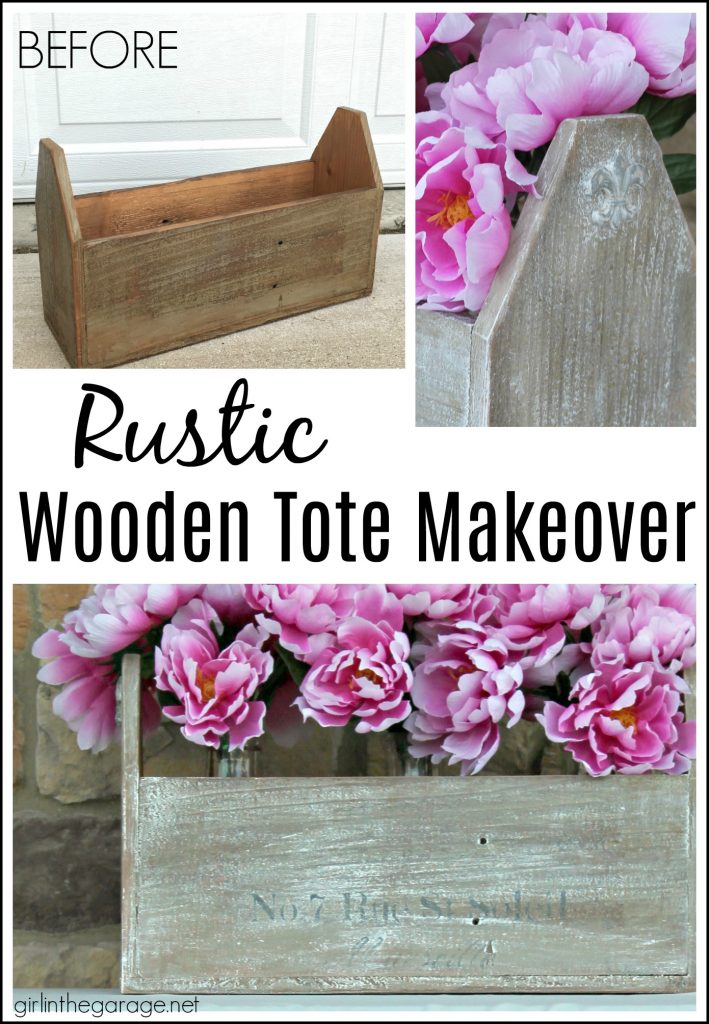 And if you're new around here, I invite you to learn more about my brand new book Amazing Furniture Makeovers: Easy DIY Projects to Transform Thrifted Finds into Beautiful Custom Pieces which was just released in June – it's amazing hearing how people have already been inspired by the projects inside.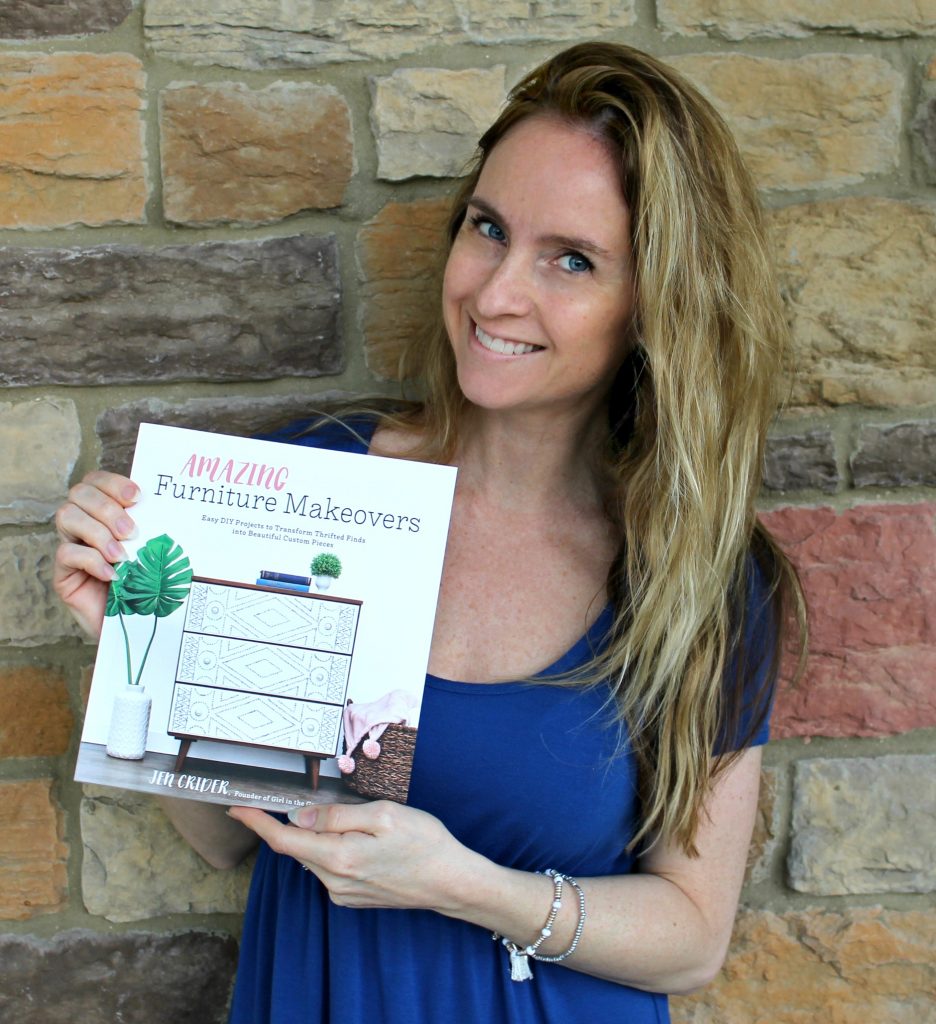 Here are a few places where it's available:
Amazon – Barnes & Noble – Target – Walmart – Book Depository (free worldwide shipping)
Now it's time again for Trash to Treasure Tuesday with my creative blogging friends!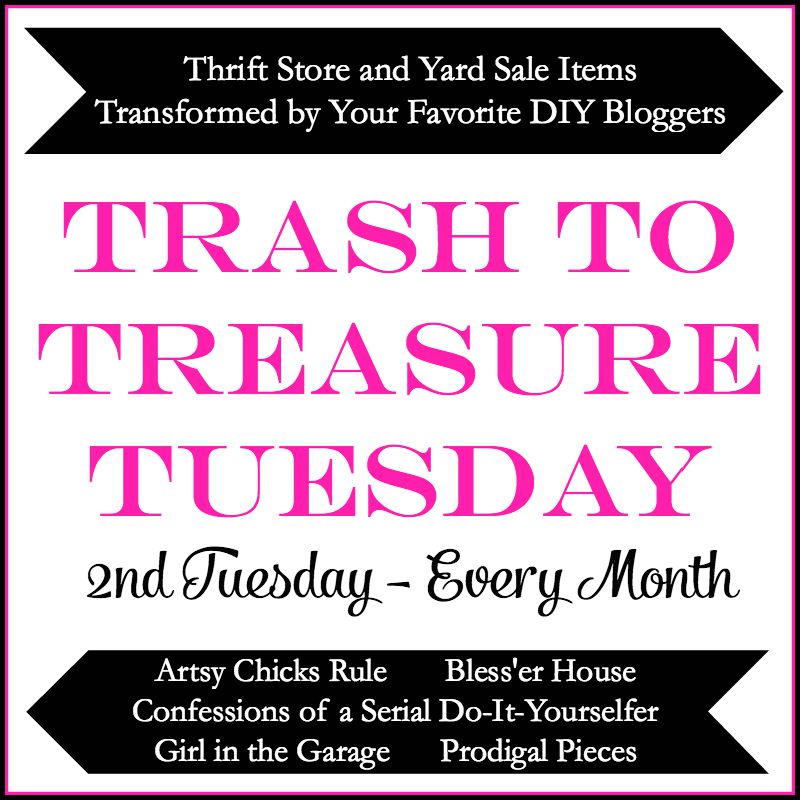 Below are the Before photos – visit the links underneath to see the awesome Afters and to learn how they did it: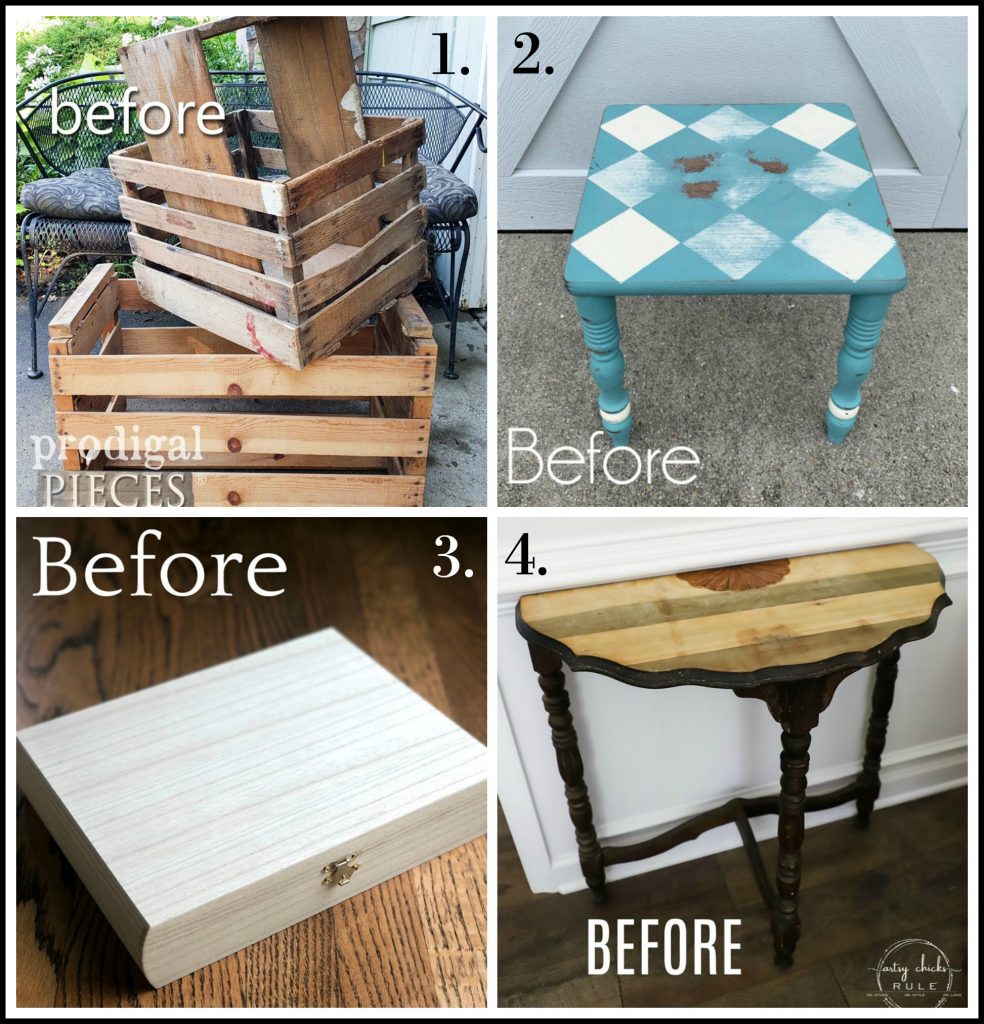 1. Prodigal Pieces
2. Confessions of a Serial DIYer
3. Bless'er House
4. Artsy Chicks Rule