Have you ever come across something while thrifting and you didn't really know what you'd do with it, but you just had to buy it because you knew it had all kinds of potential?
That's me… I can see the potential in just about anything, even if it means that thing will sit in my garage for months until I'm finally inspired. (Hahaha)
I was walking through the antique store where I rent a space one day and I came across several of these old drawers, and at $4.00 each I couldn't help but see their potential. 😉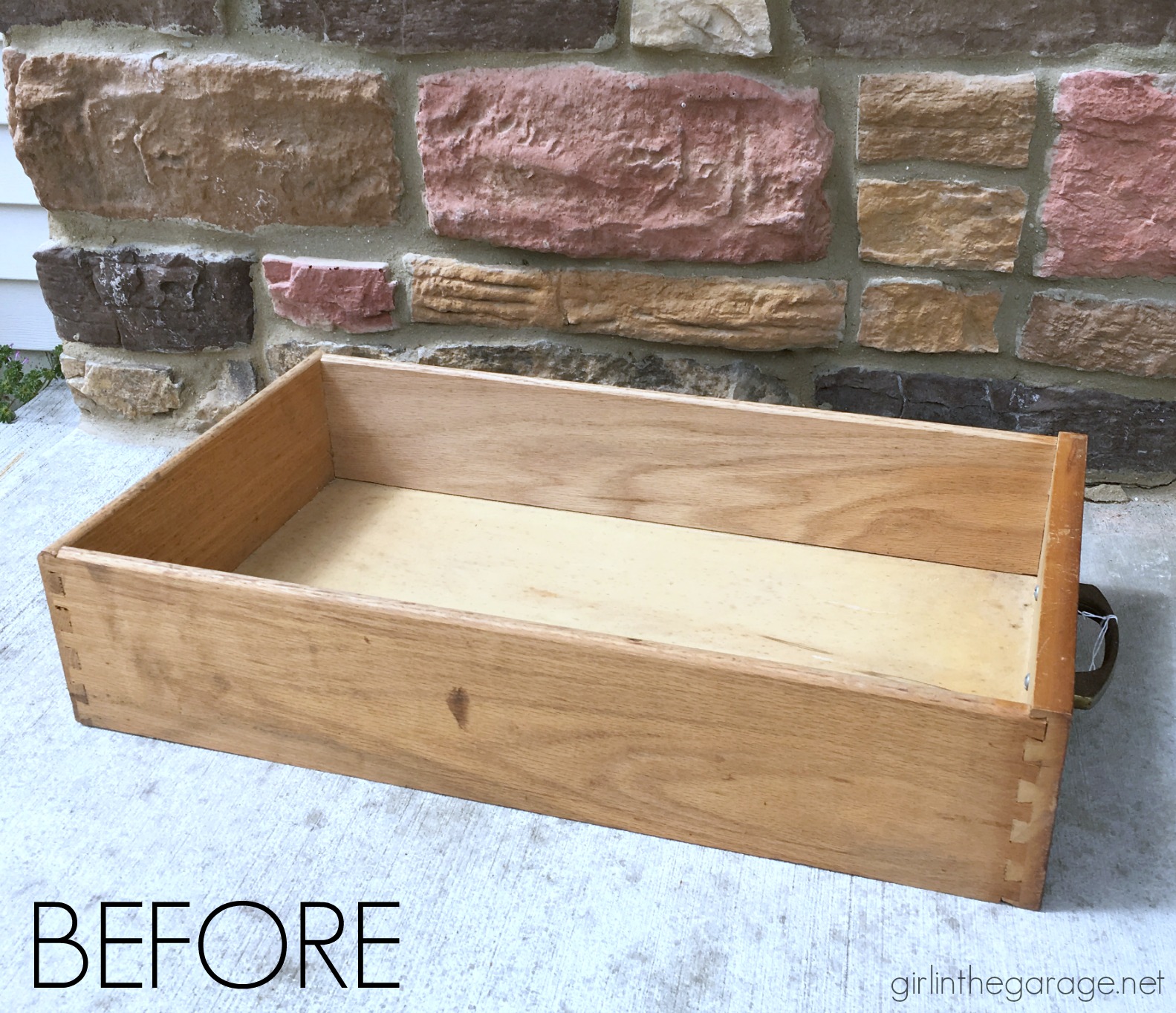 Fast forward 6+ months and one of them is finally getting some trash-to-treasure makeover attention. (My blogging friends are sharing their T2T makeovers today too, see them at the end of this post.)
Mr. GITG helped out with this repurposed drawer project by removing the handle and filling the holes, and then cutting a door from birch plywood and two shelves.
Next I measured, marked, and then installed the shelves with L-brackets.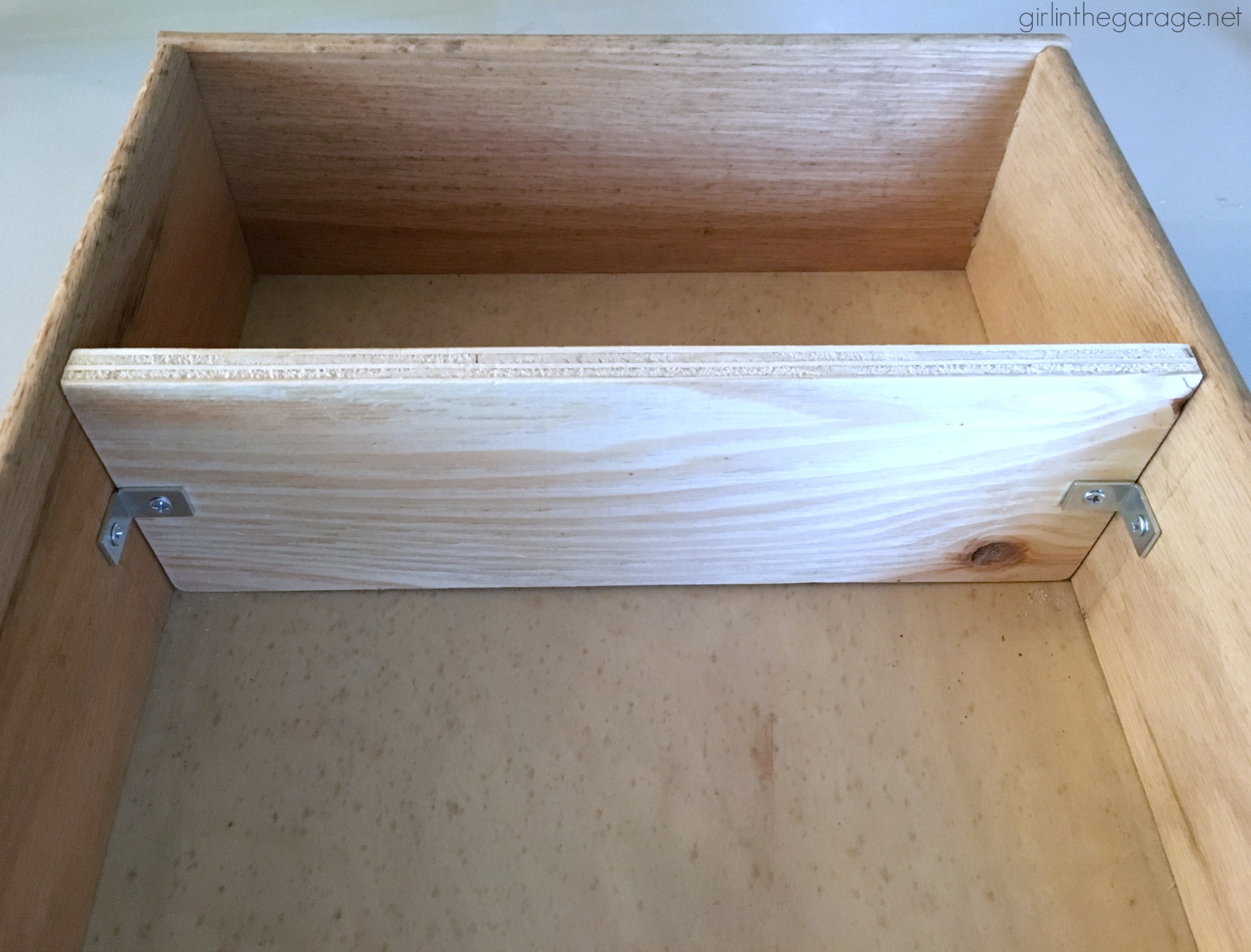 Then sanded the door…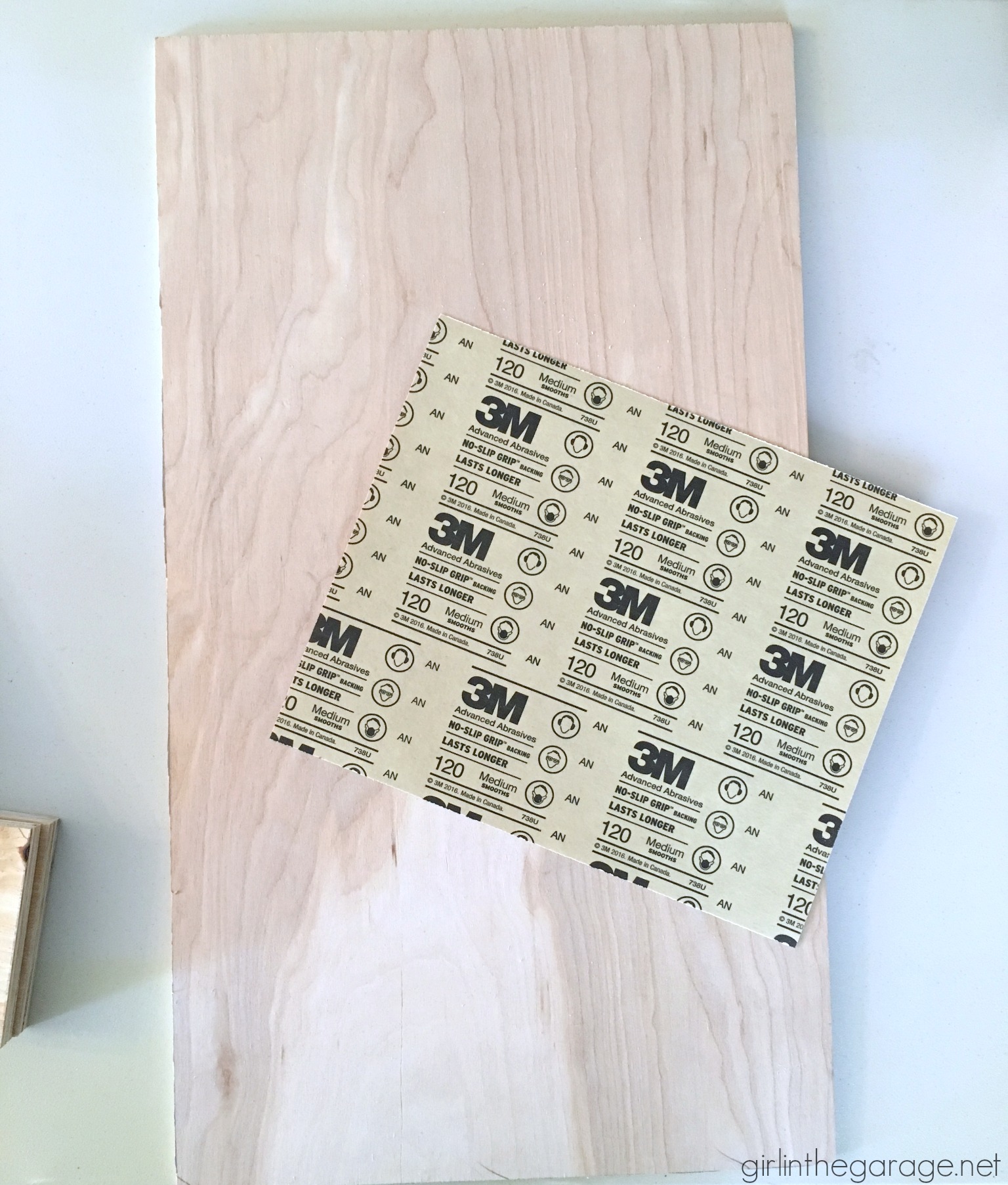 and after searching for ages for the right hinges (due to complications from the thin door), I finally discovered that these hinges would be the perfect choice. (Here is an affiliate link for the ones I used.)
I used regular screws on the sides of the cabinet (where the wood was thicker) but had to use bolts and nuts for the front since the door is only 1/4 inch thick.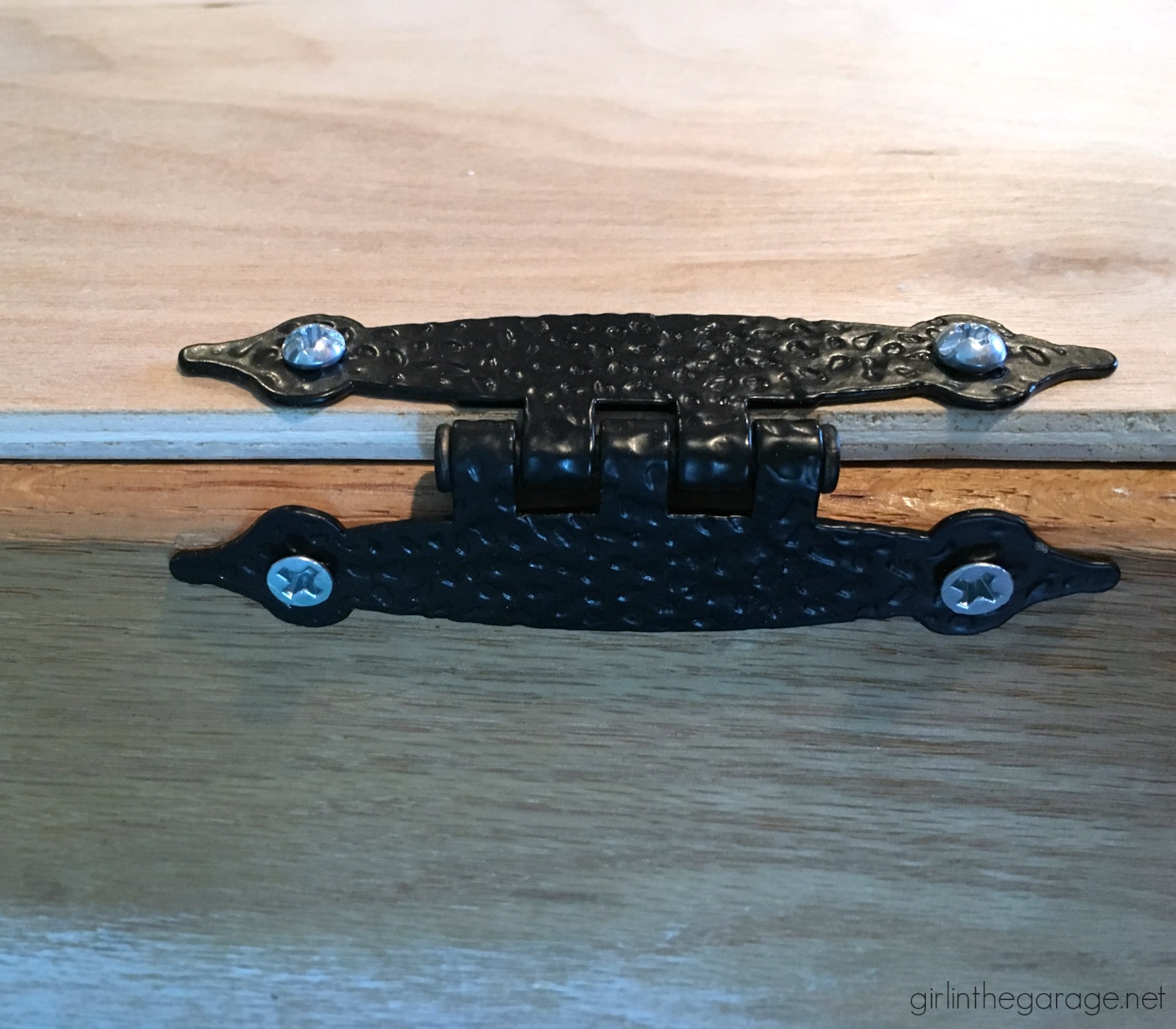 I added a matching handle and painted the entire cabinet (and brushed over the hardware also) in Annie Sloan Chalk Paint® in Country Grey. After deciding the front was a little too plain for my taste, I used my overhead projector and added an image I found online.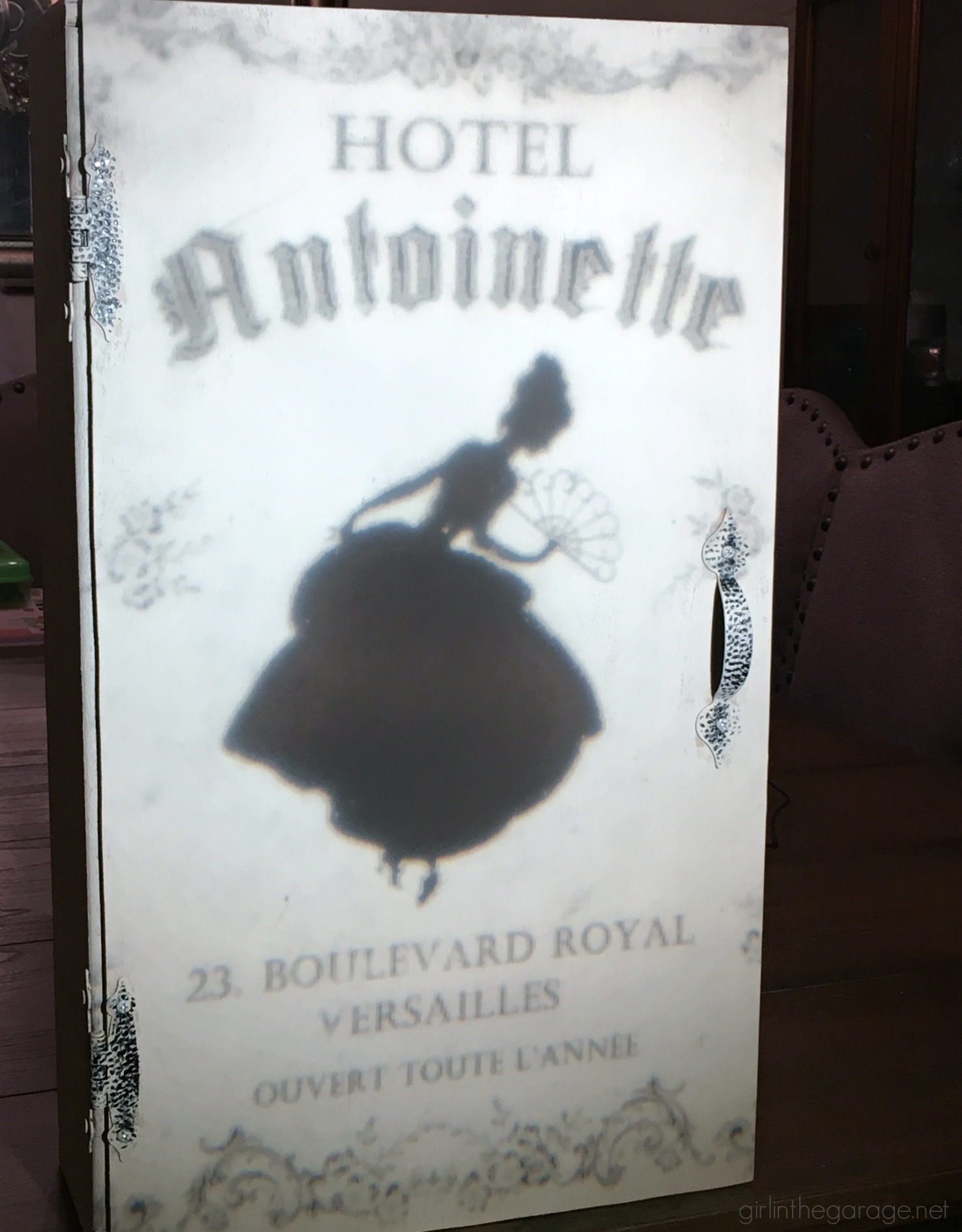 It was traced in pencil originally and then I went back over the thin lines with a Sharpie and small paintbrush with black paint for the thick areas.
Tada: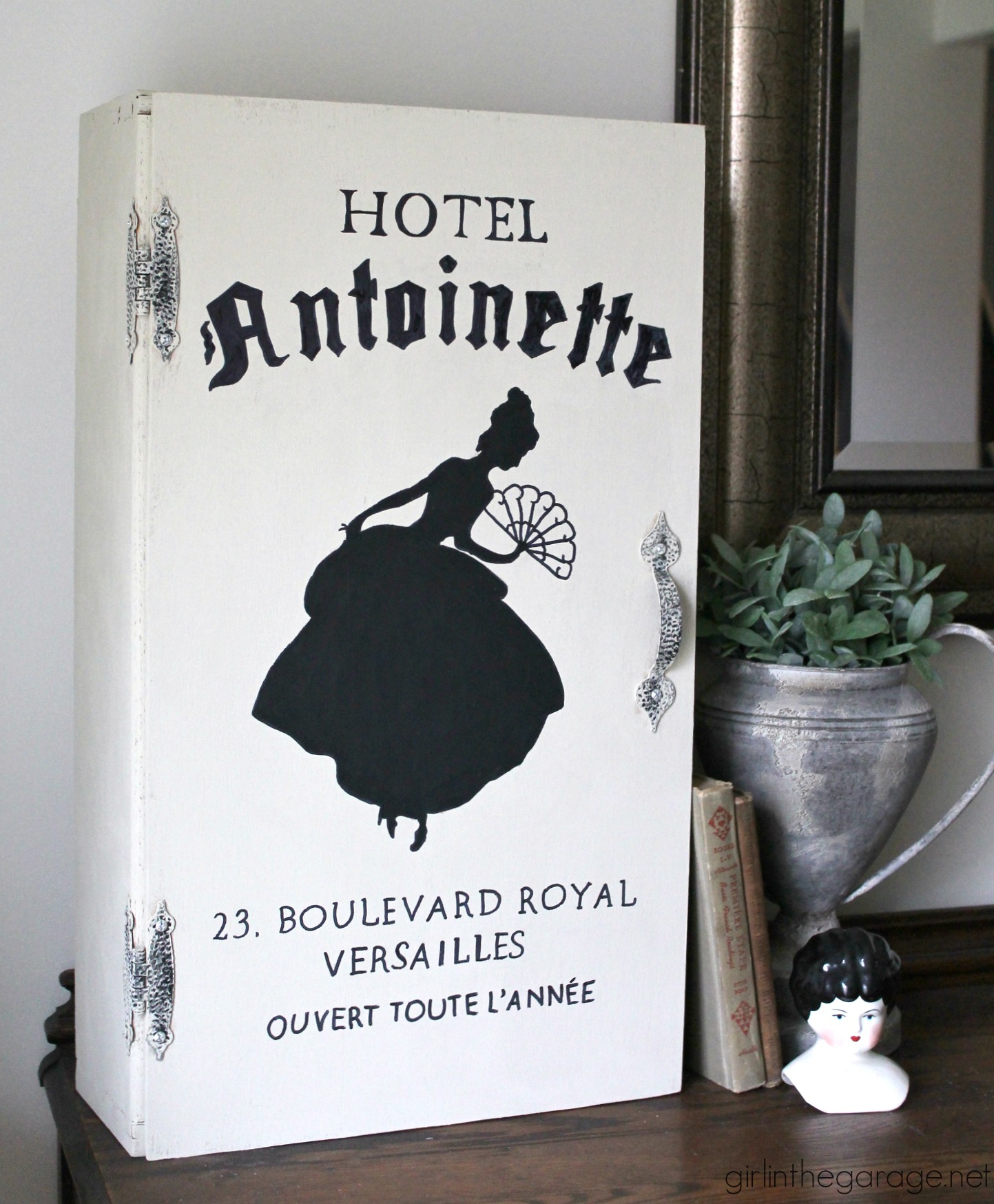 Isn't she pretty?
I also added a magnetic closure thing. Here's a peek inside: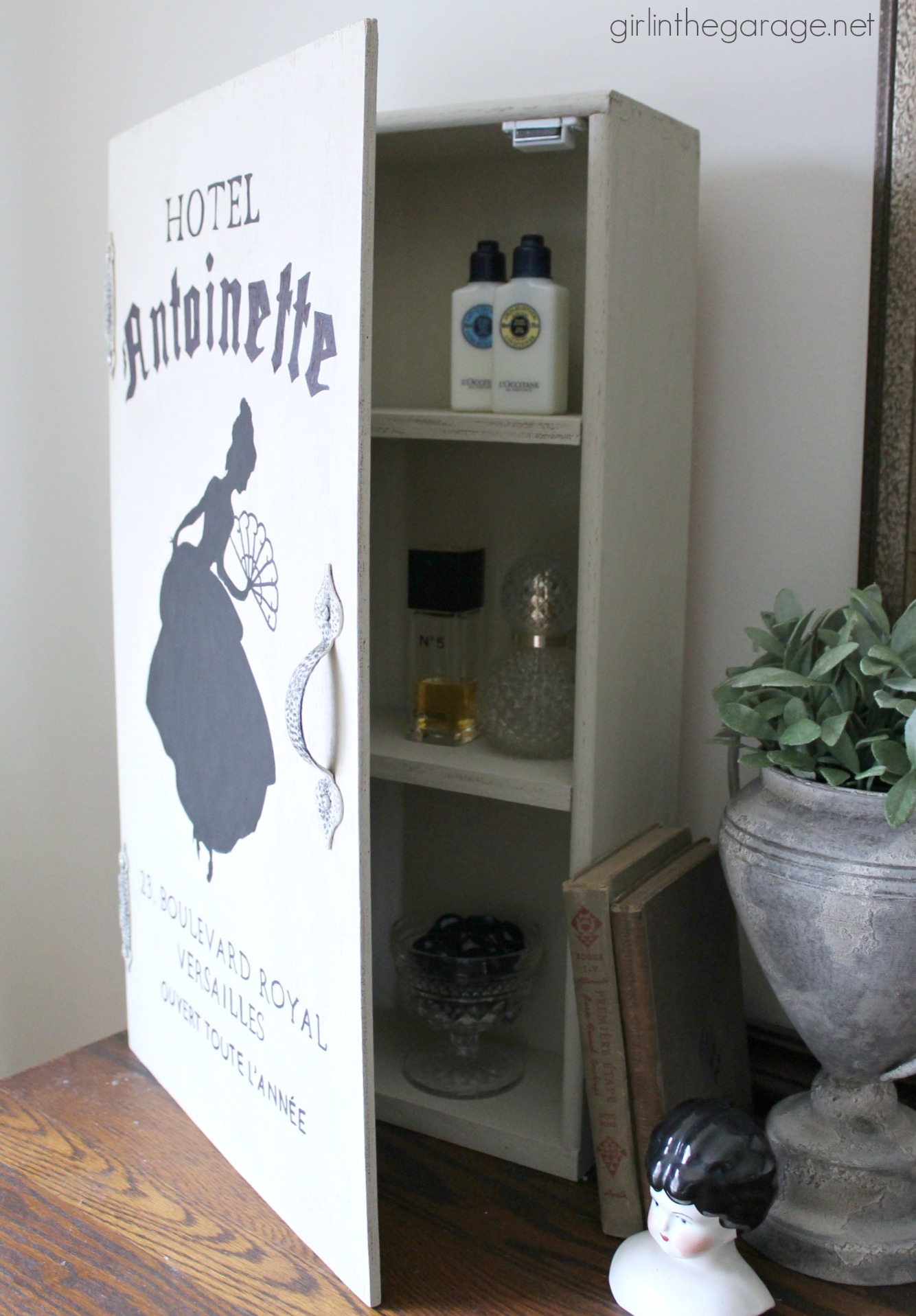 There's plenty of room for goodies in there.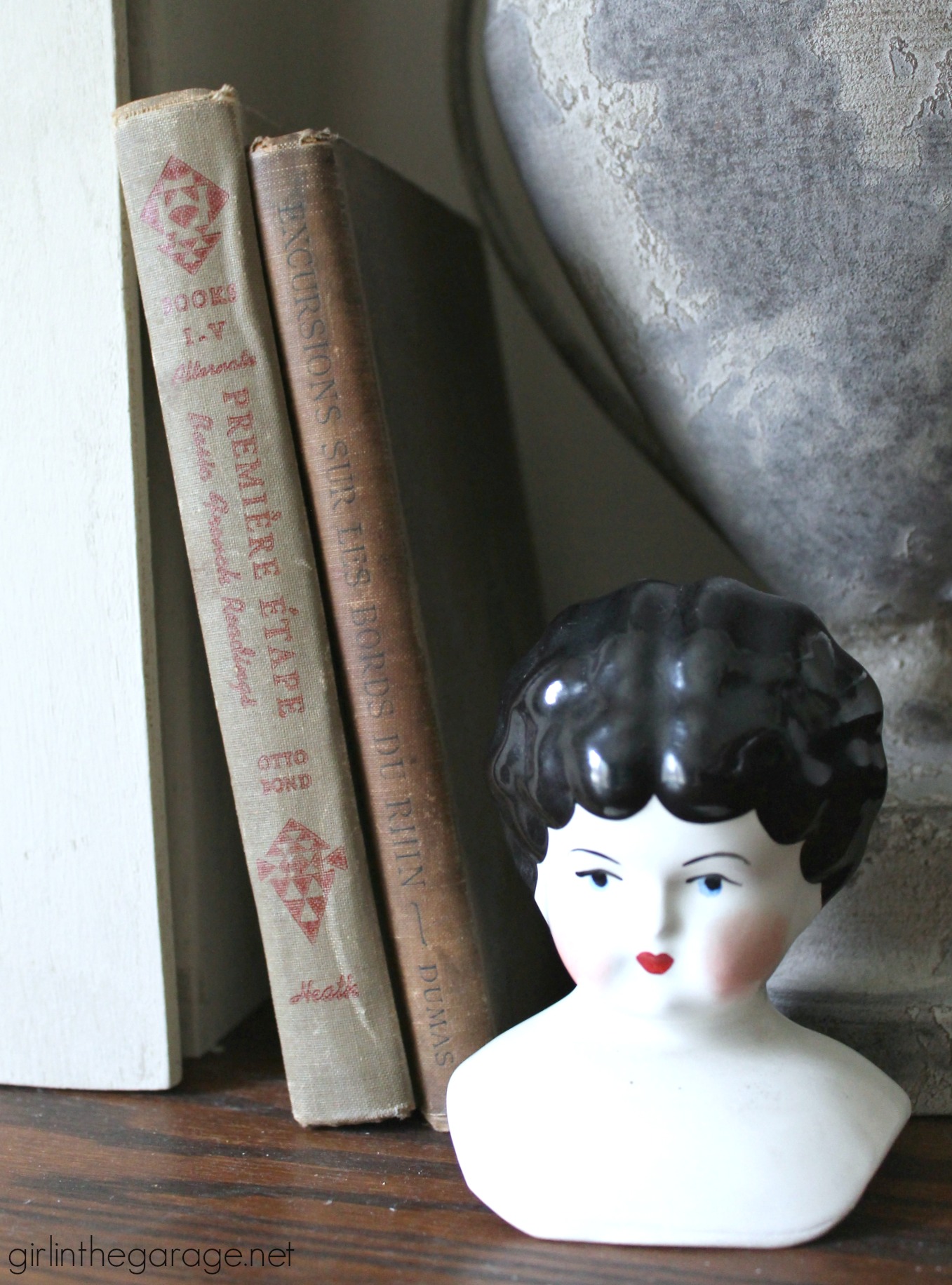 It looks a bit better now than it looked when I got it, am I right?
(In case you didn't know, I'm a little obsessed with Versailles.)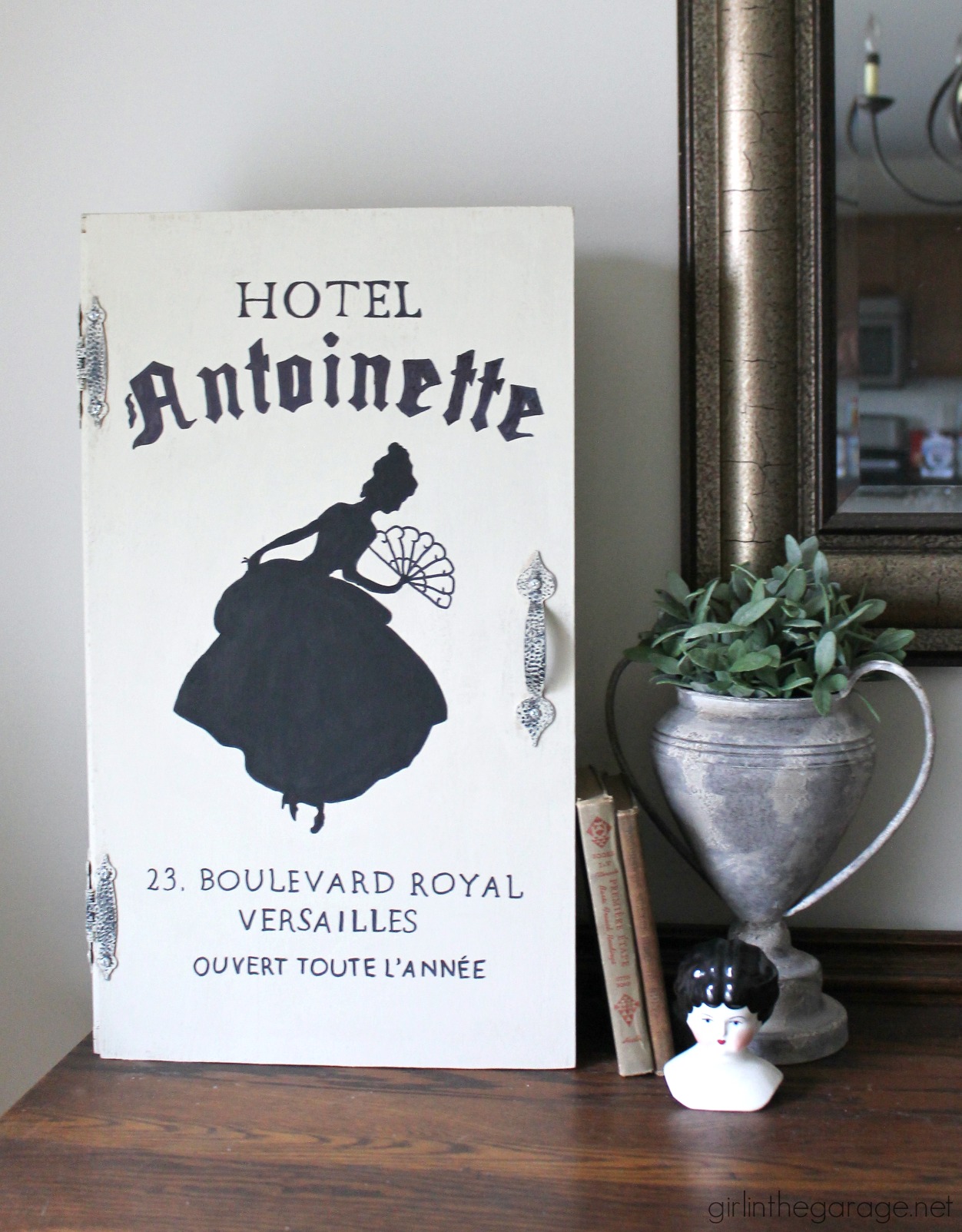 And here's a before-and-after one more time: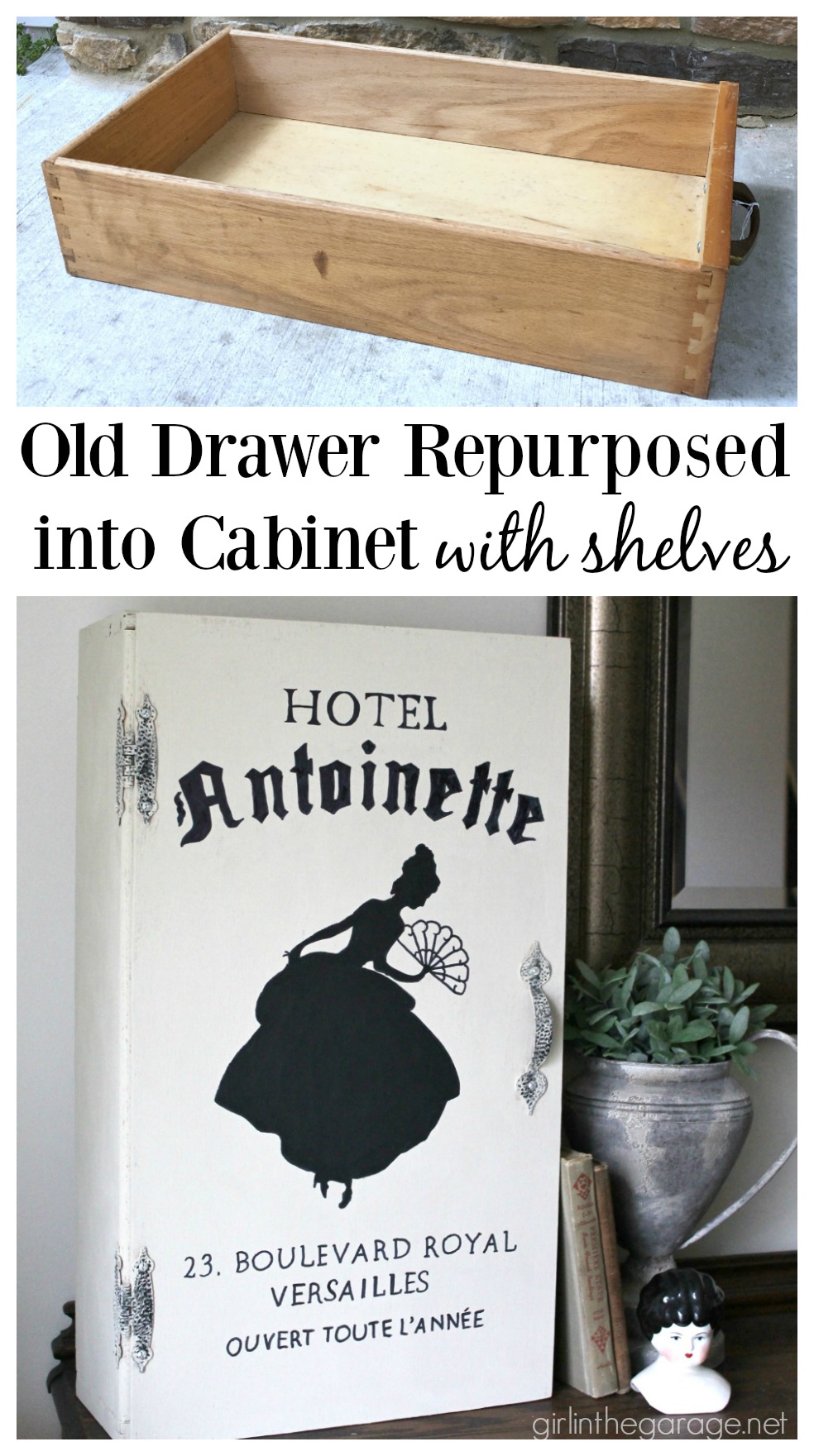 What do you think of this repurposed drawer project? Have you done something like this before? I'd love to know! Leave me a comment below.
Also, please share this project to inspire others too!
– Jen, Girl in the Garage
Now it's time for my thrifty friends' makeovers…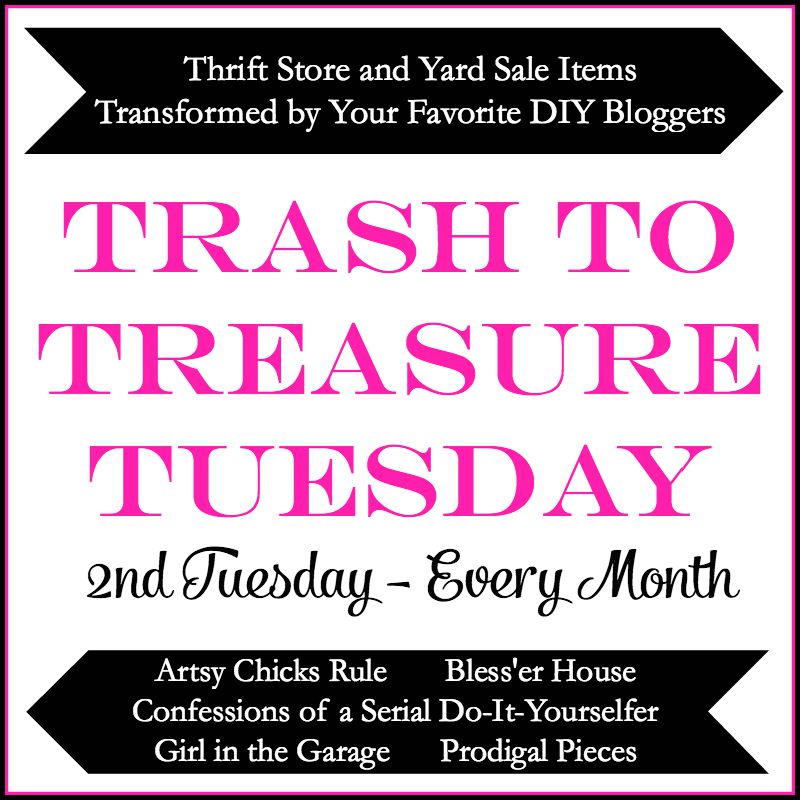 Below are my friends' Before photos – click any of the links underneath to see the After and read the full tutorial!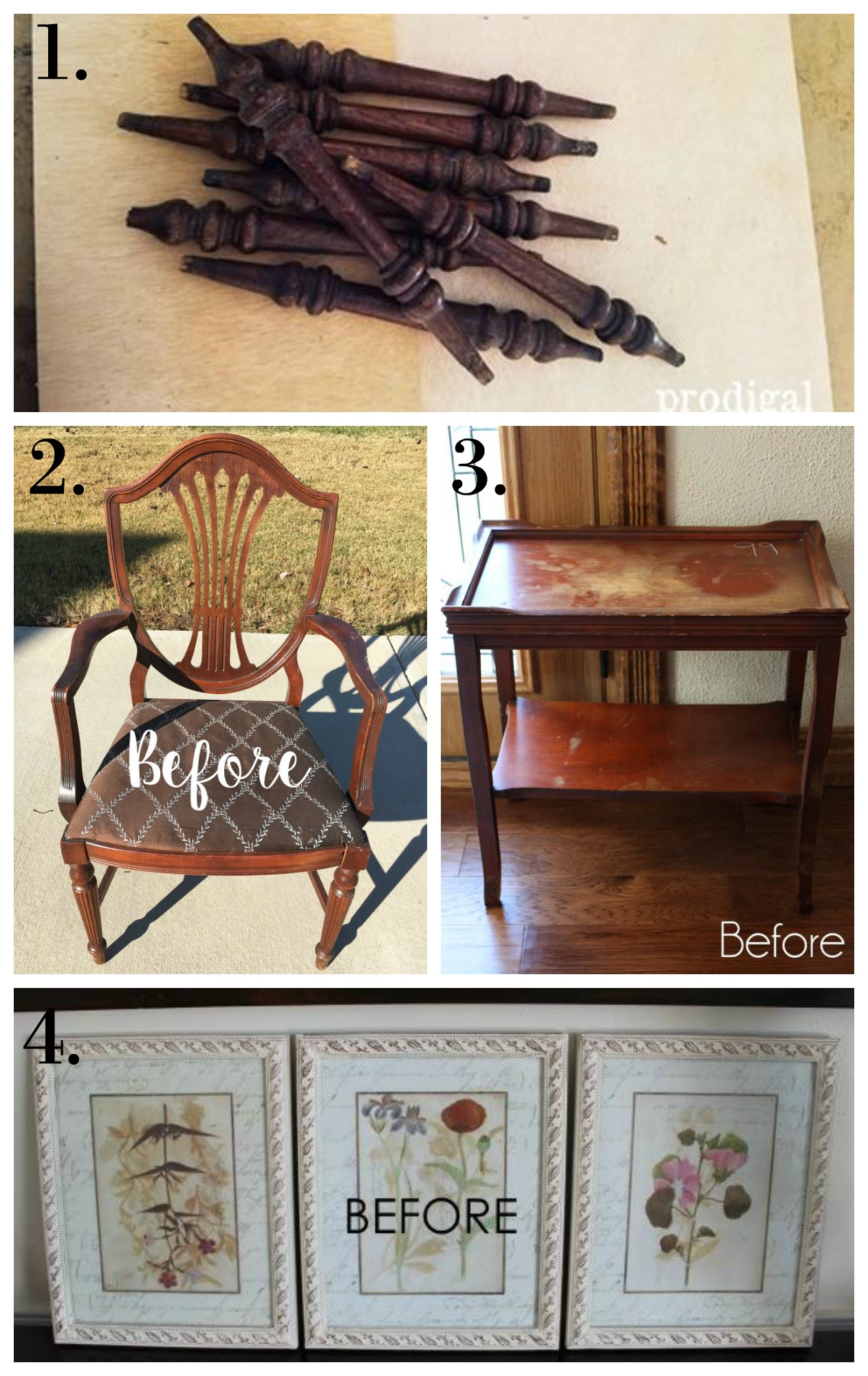 1. Prodigal Pieces 2. Bless'er House