Finally I'm sharing the last part of my series of vacation posts from London and Paris – the Palace of Versailles (Chateau de Versailles), which is about 30-40 minutes southwest of Paris by train.  It is also my favorite place to visit!
This was our second time at the palace and although we did walk through some of the rooms slightly more quickly this time, I was just as in awe over the decadence on display.  Everywhere you look is marble, the ornate wood trim, gold, luxurious fabric, and some of the finest art and sculptures in the world.
Everywhere I walked I could imagine Marie Antoinette roaming the halls and gardens in her fancy dresses and distinguished guests arriving for extravagant dinner parties.
I need these gold and white doors in my next house.   😉
No area is unadorned, even on the ceilings.
The fabulous Hall of Mirrors: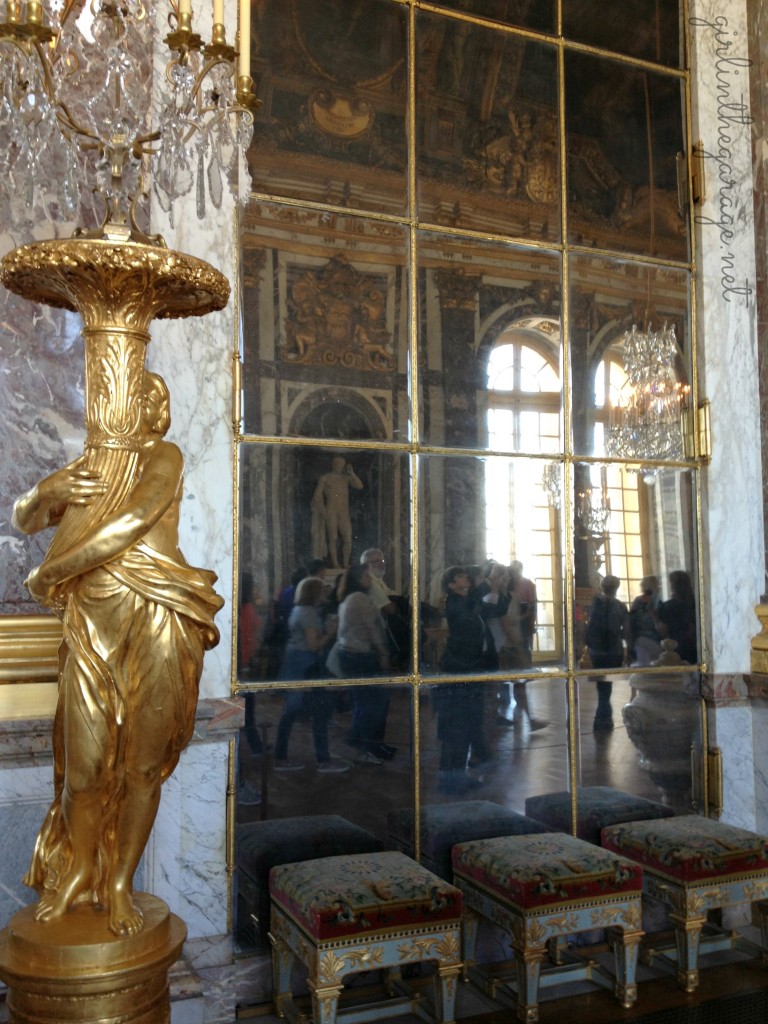 Marie Antoinette's bedroom:
A dining area:
A view of the back of the main building: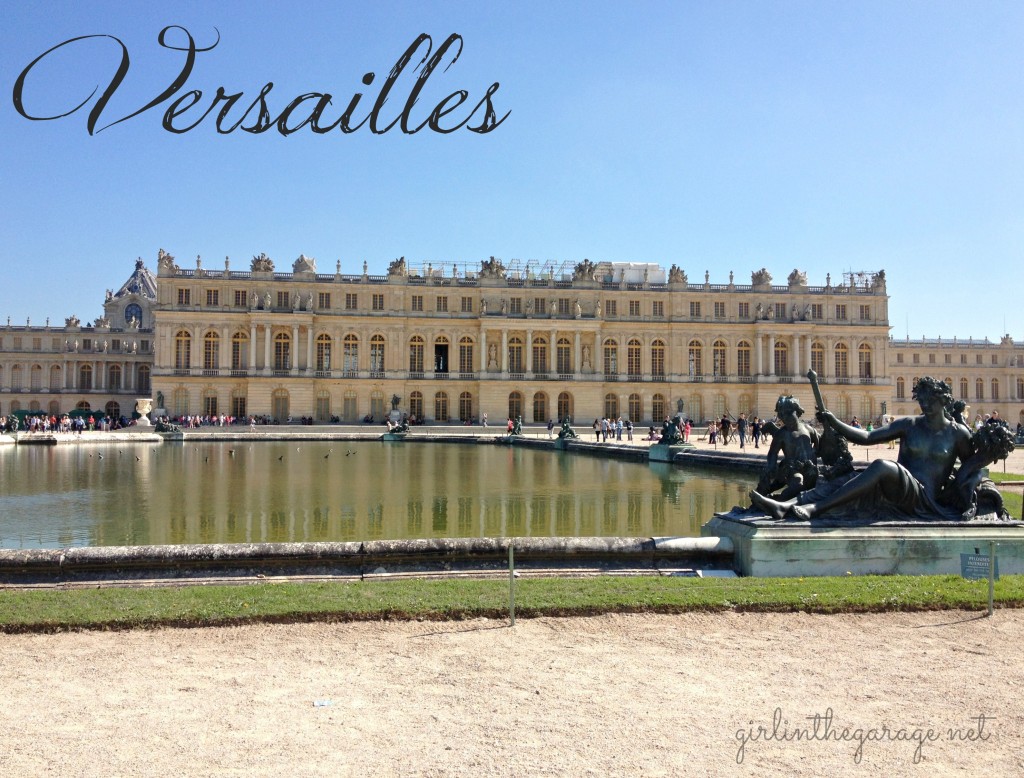 There are 1,976 acres of perfectly manicured lawns and gardens at Versailles.
While we were there, a few of the fountains danced in time to symphonies playing through speakers.
The Petit Trianon:
The Grand Trianon:
And my most favorite of places at my favorite place: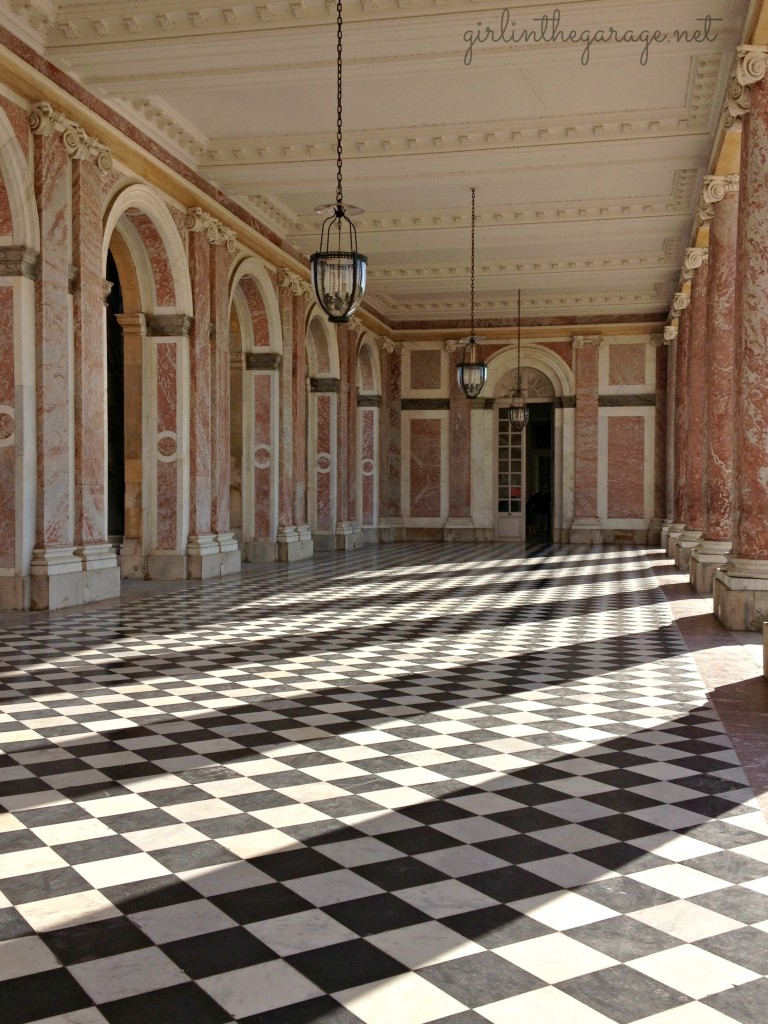 This is an outdoor walkway connecting two buildings at the Grand Trianon.  Simply fabulous!  If you've seen the movie Marie Antoinette from several years ago then you may remember this area.  I need one of these for my next house too.  😉
Leaving the palace…
P.S.  This was the sign for the bathroom inside the palace near where we ate lunch.
So. Stinkin. Cute.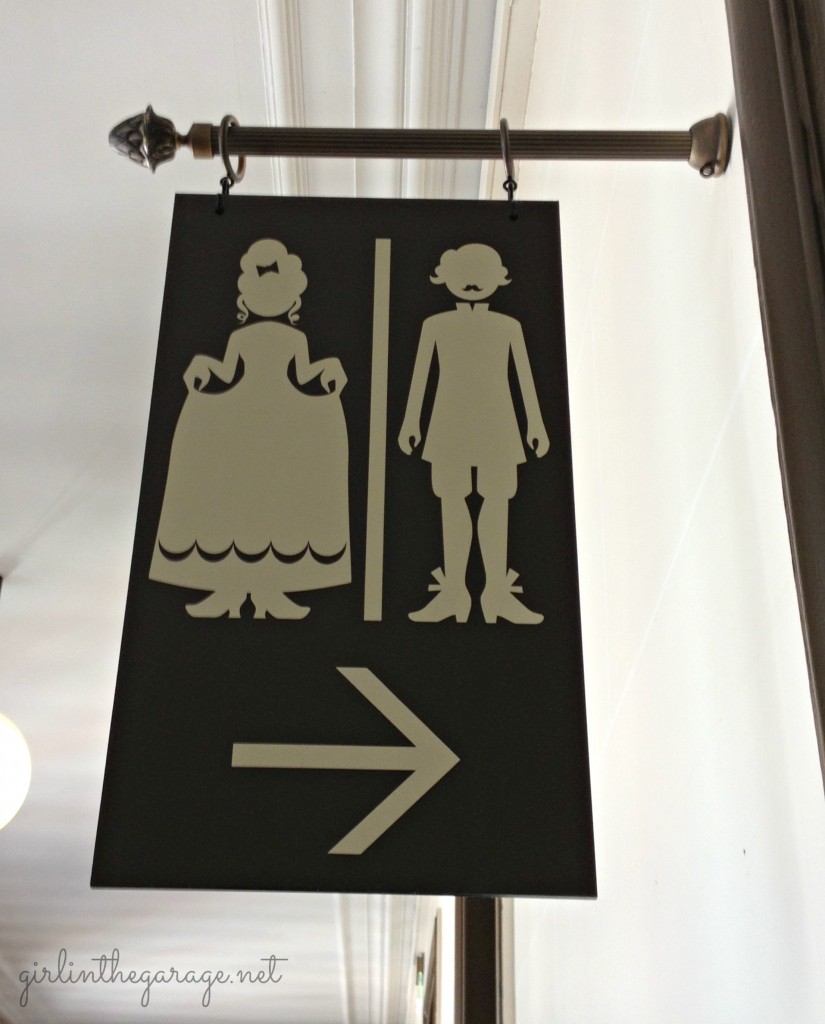 For more info about Versailles visit their website HERE.
Thanks for peeking at my online photo album!
What's your favorite place to visit?
Jen
Recent posts: