Hey guys!  Today I'm revealing a project I've wanted to do for a long time.
You may be thinking "What's the big deal, a painted suitcase?"  But I have seen some very pretty ones used as decor – kind of shabby chic actually – and I finally found the perfect suitcase and perfect way to give it some vintage-y charm.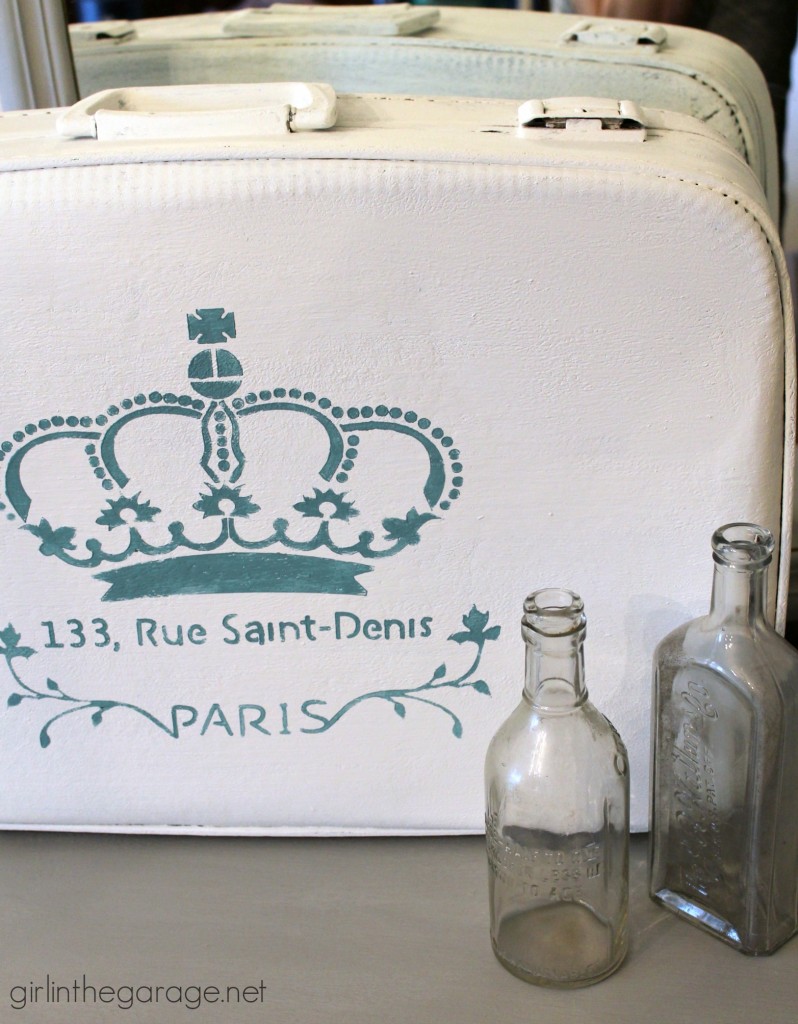 This was my victim… a super cheap yard sale score begging for a new look: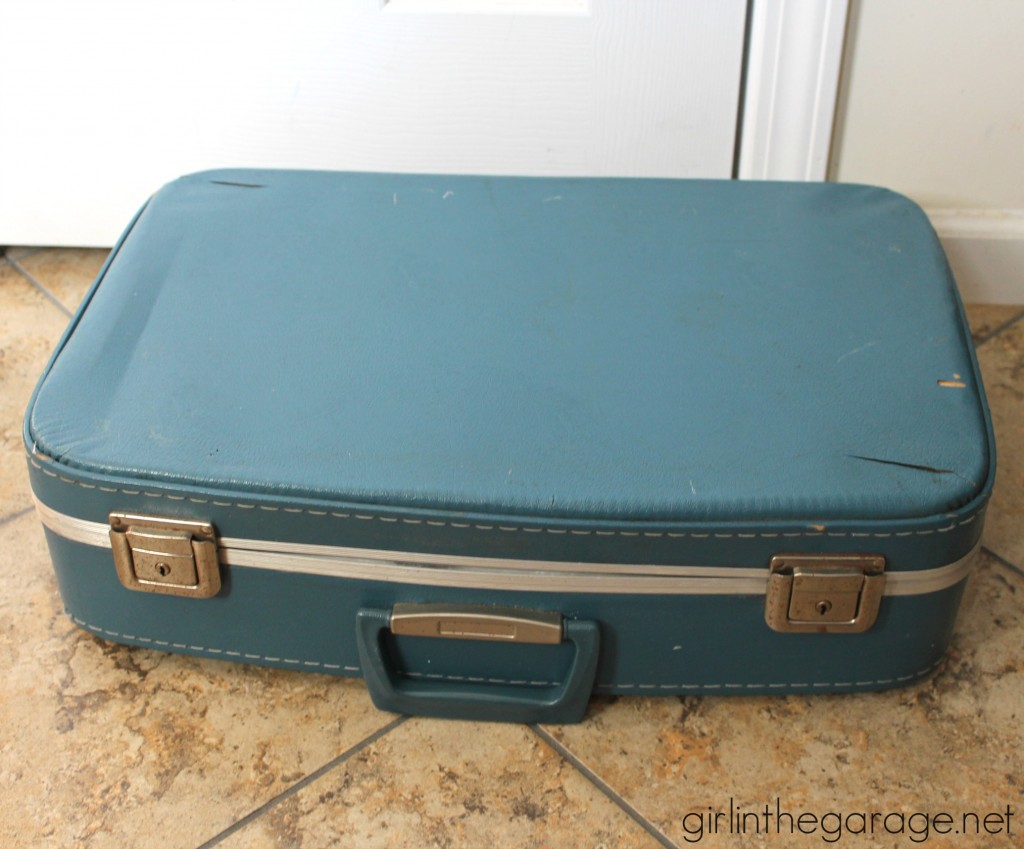 First I painted it with a few coats of Pure White Chalk Paint decorative paint by Annie Sloan.  Then I found the absolute perfect accessory for a French-loving gal like me: the Parisian Crown stencil from WallMasque Stencil Co. – click here and then search under "Vintage Stencils" (affiliate link).   They have so many beautiful stencils that I had a hard time picking just one, so stay tuned for future projects using WallMasque stencils!  🙂  Plus they're offering one of my readers a $50 store credit – come back tomorrow for the giveaway!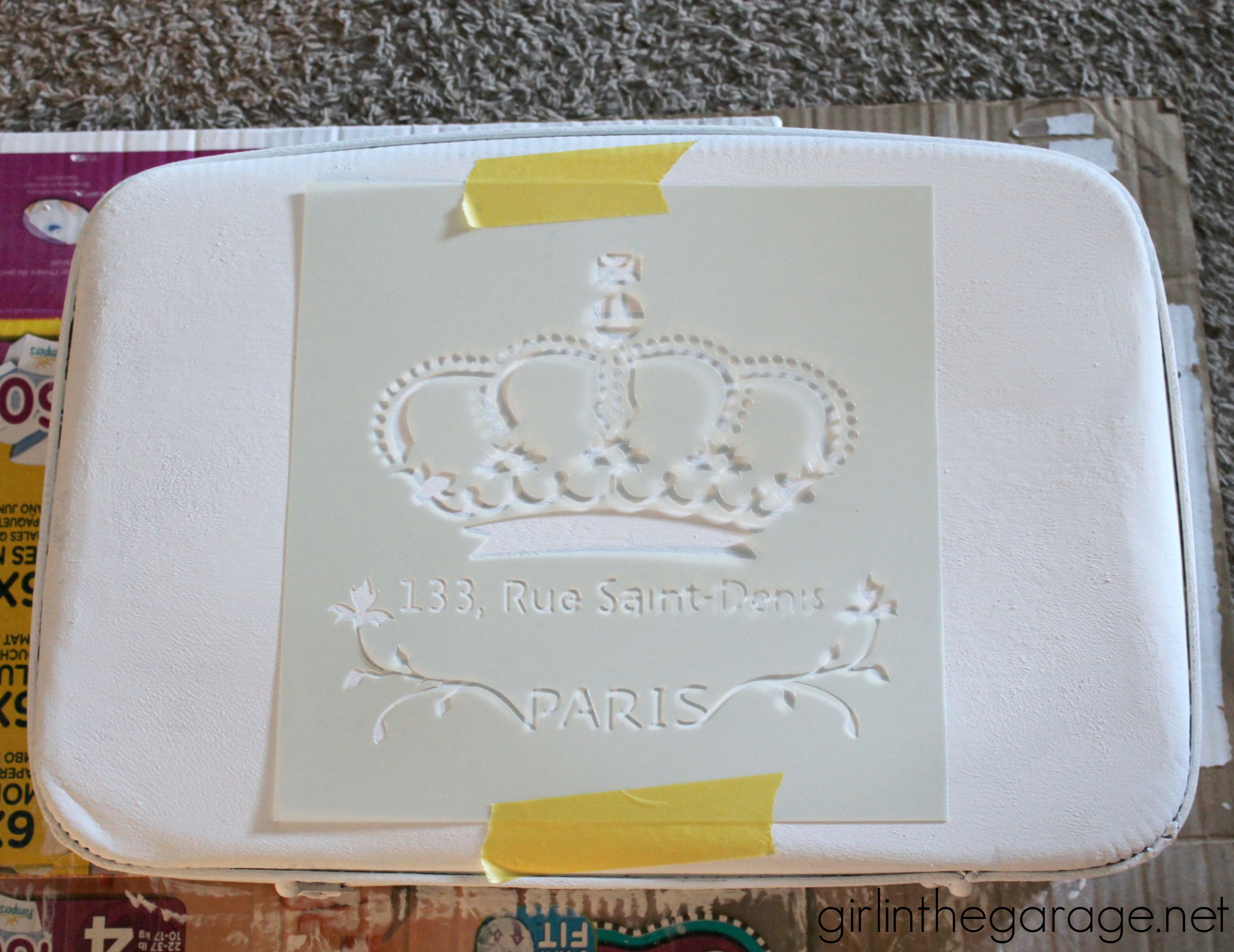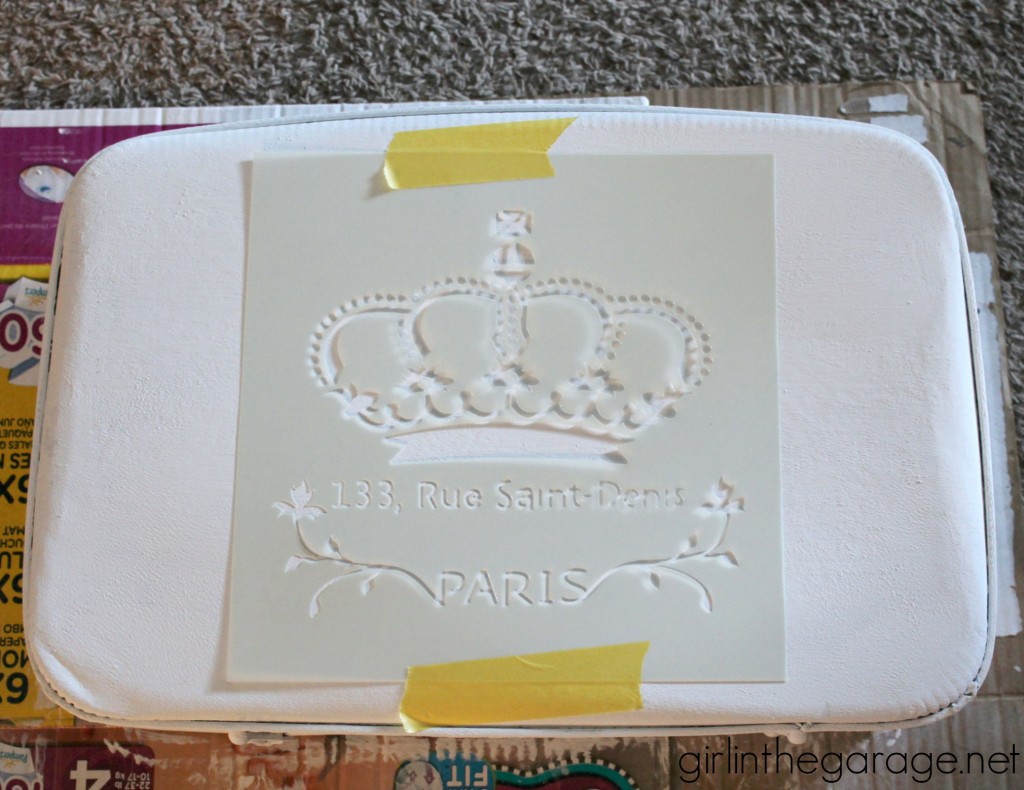 I taped it on and painted it with Provence Chalk Paint using a little sponge pouncer.   (Tip: Always dab off the excess paint on a paper towel when stenciling.  It's better to paint in thin layers and then you can add more as needed.  No globs allowed!)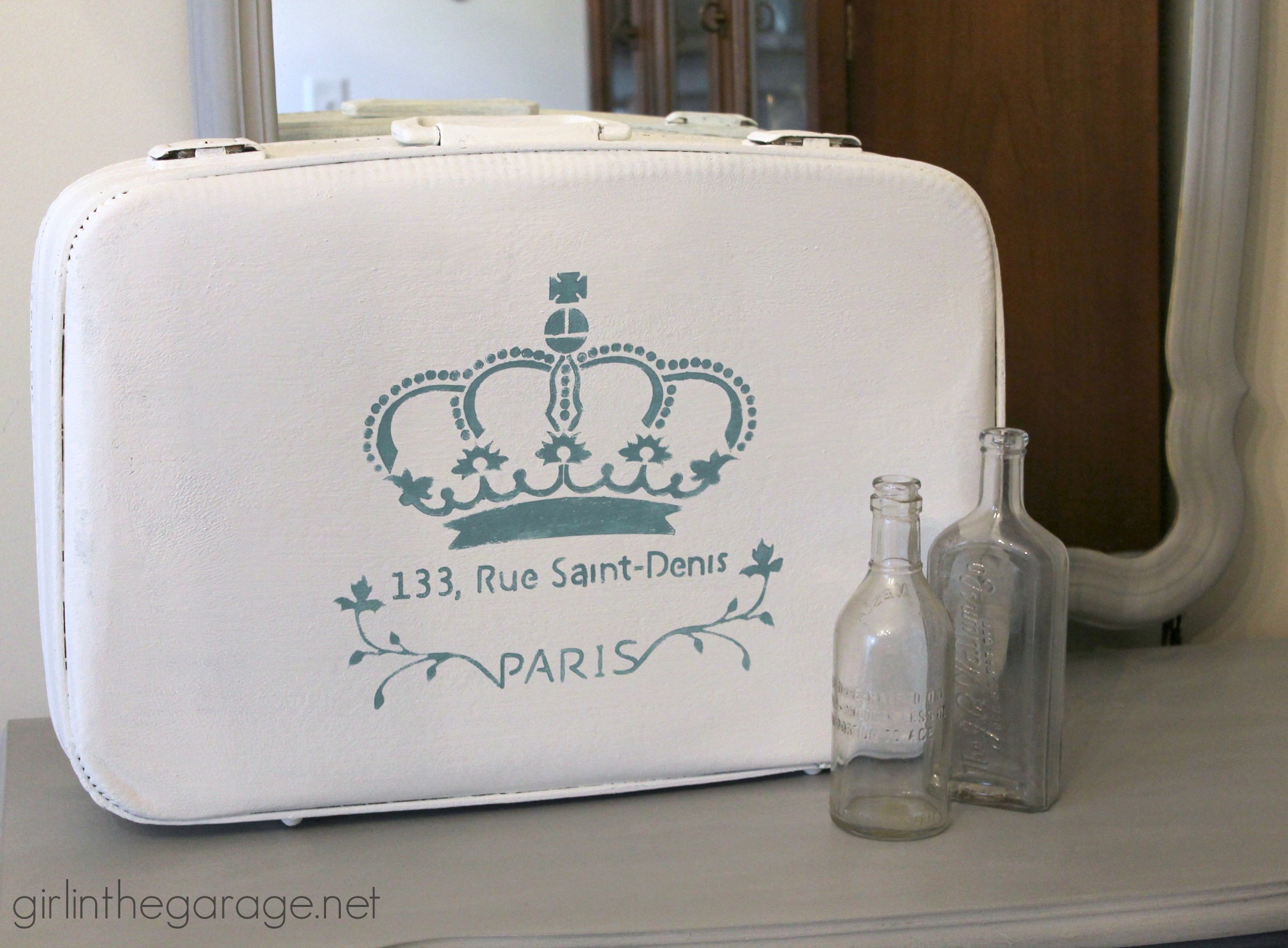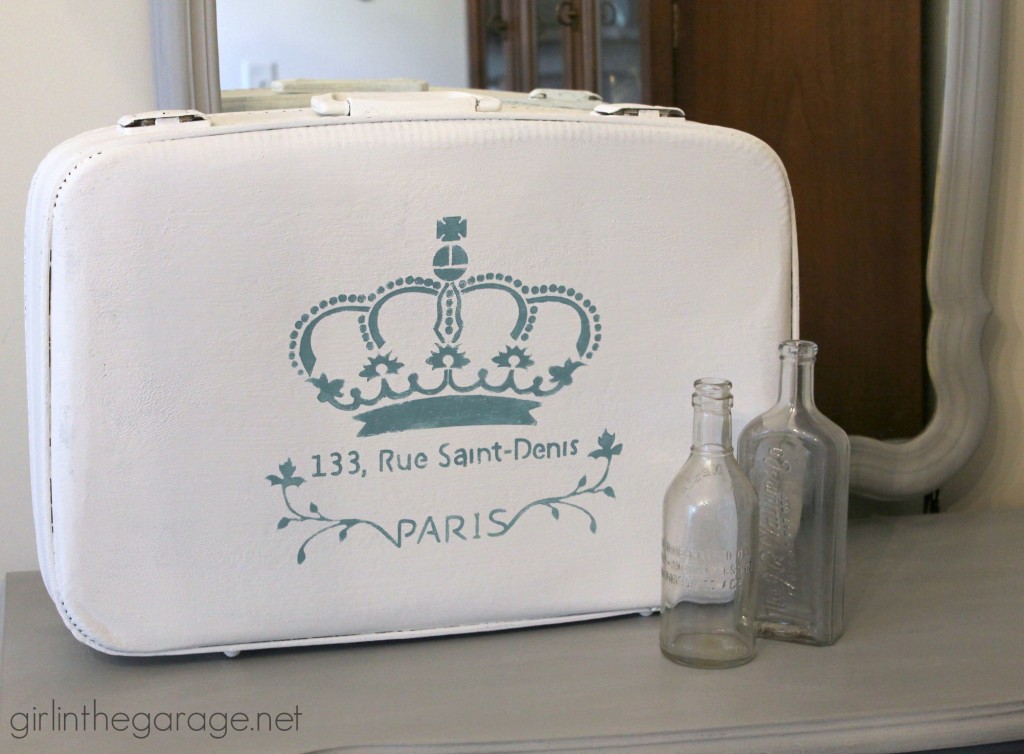 There is a lot of texture from the Chalk Paint – I'm debating sanding it gently and then adding some clear wax for a smoother look.  But I kind of like it this way too.  What do you think?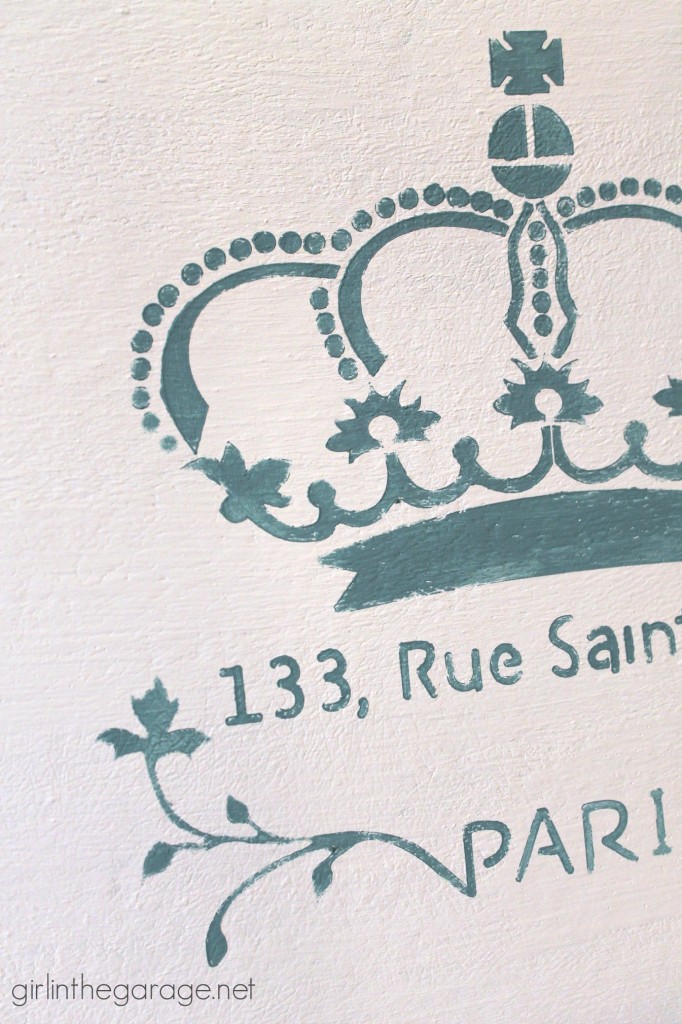 Here's a handy pinnable before/after image for you: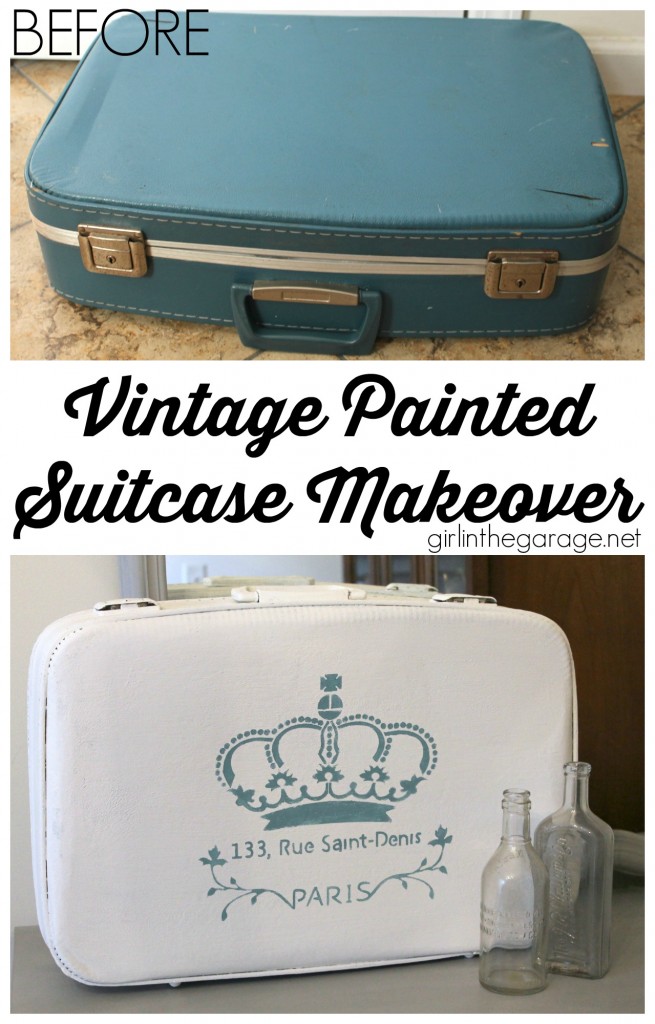 This was a simple project, but I love how it turned out!  What do you think of my suitcase makeover – would you paint a suitcase and use it as decor?
Be sure to come back tomorrow when I'll be giving away a $50 credit to WallMasque Stencil Co., among other awesome prizes!!
Jen