Hey guys!  Today I'm revealing a project I've wanted to do for a long time.
You may be thinking "What's the big deal, a painted suitcase?"  But I have seen some very pretty ones used as decor – kind of shabby chic actually – and I finally found the perfect suitcase and perfect way to give it some vintage-y charm.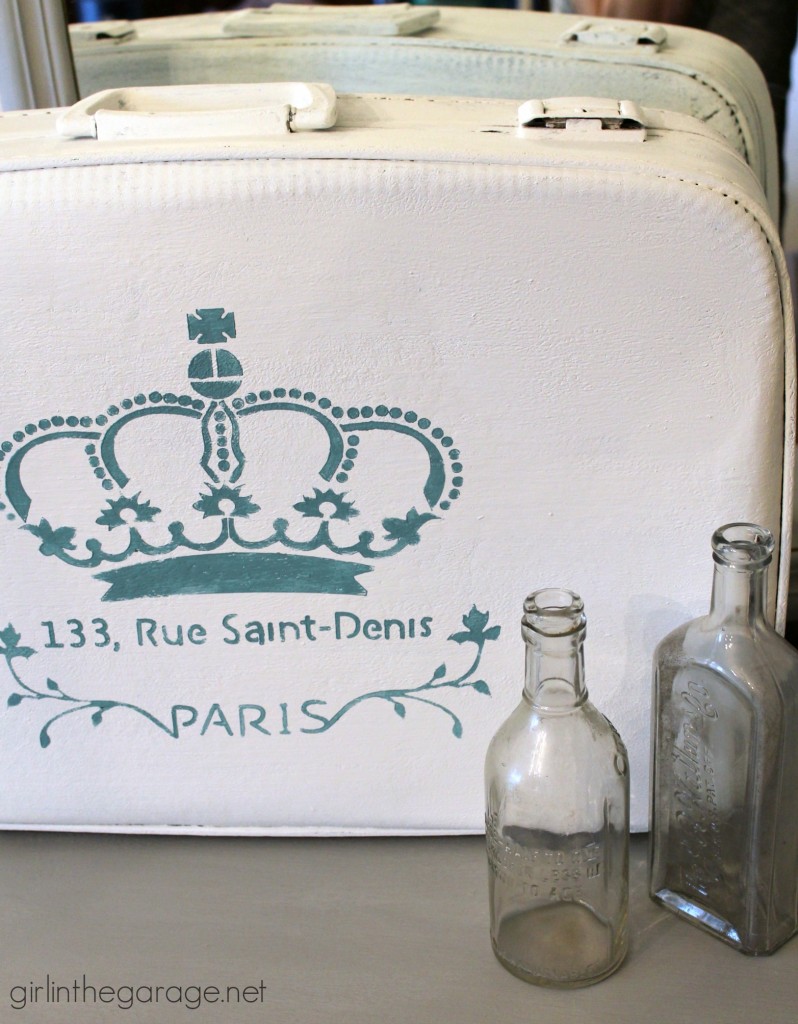 This was my victim… a super cheap yard sale score begging for a new look: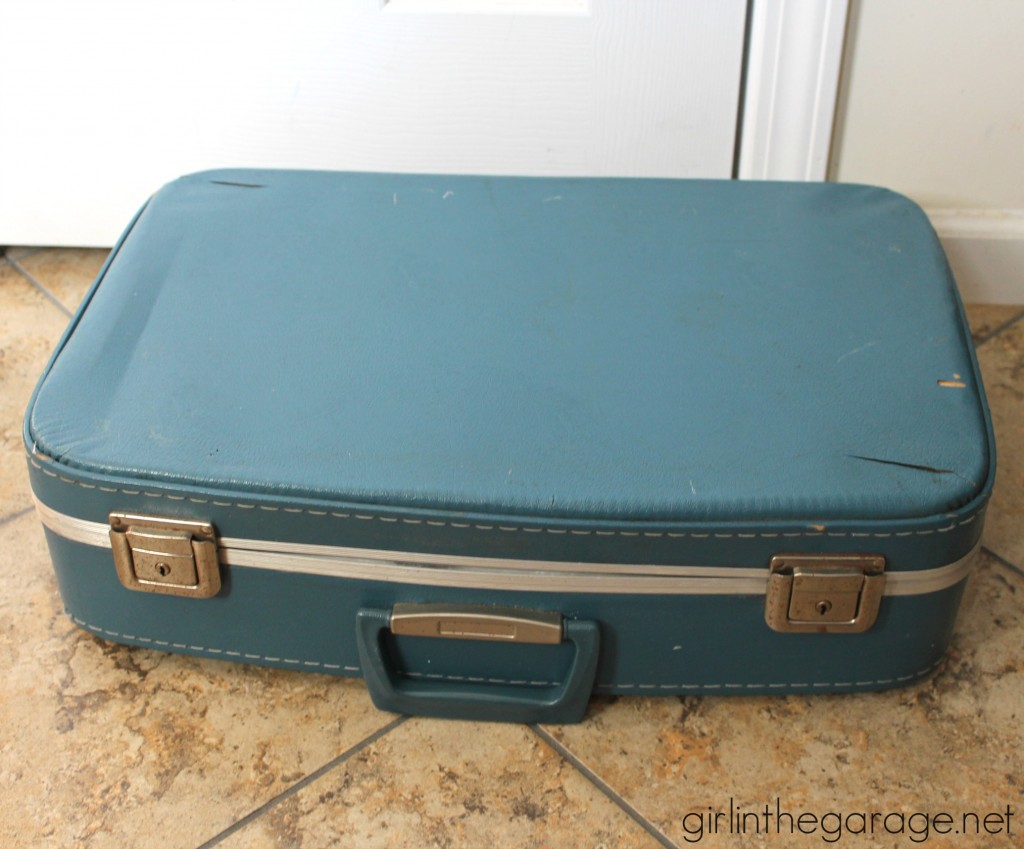 First I painted it with a few coats of Pure White Chalk Paint decorative paint by Annie Sloan.  Then I found the absolute perfect accessory for a French-loving gal like me: the Parisian Crown stencil from WallMasque Stencil Co. – click here and then search under "Vintage Stencils" (affiliate link).   They have so many beautiful stencils that I had a hard time picking just one, so stay tuned for future projects using WallMasque stencils!  🙂  Plus they're offering one of my readers a $50 store credit – come back tomorrow for the giveaway!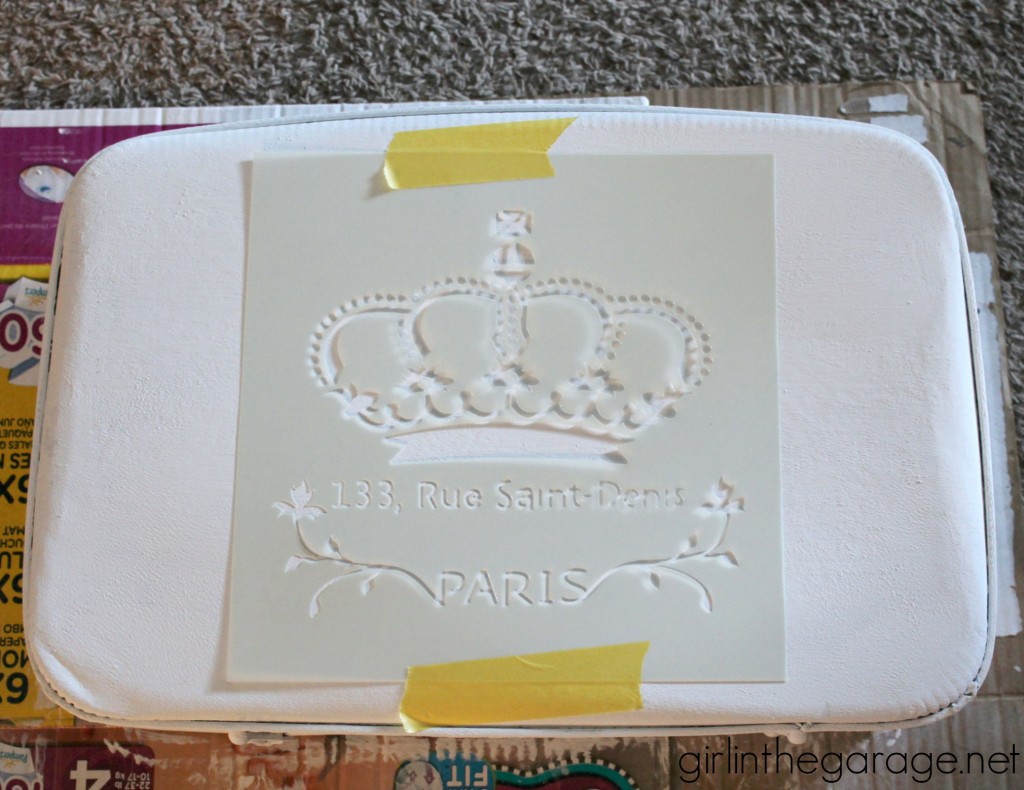 I taped it on and painted it with Provence Chalk Paint using a little sponge pouncer.   (Tip: Always dab off the excess paint on a paper towel when stenciling.  It's better to paint in thin layers and then you can add more as needed.  No globs allowed!)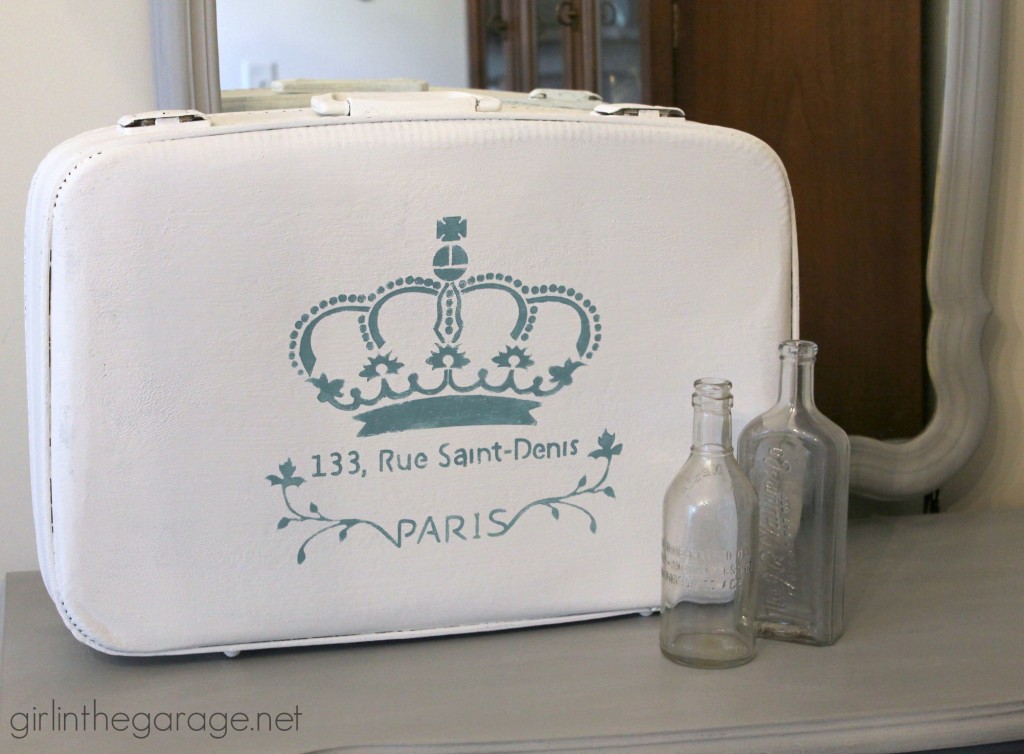 There is a lot of texture from the Chalk Paint – I'm debating sanding it gently and then adding some clear wax for a smoother look.  But I kind of like it this way too.  What do you think?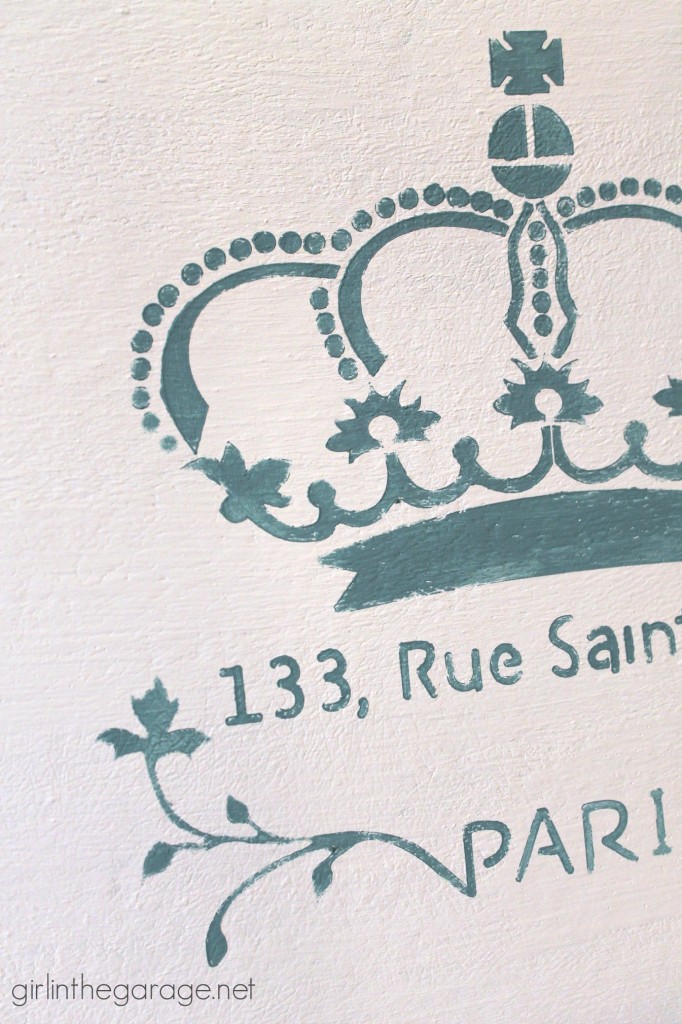 Here's a handy pinnable before/after image for you: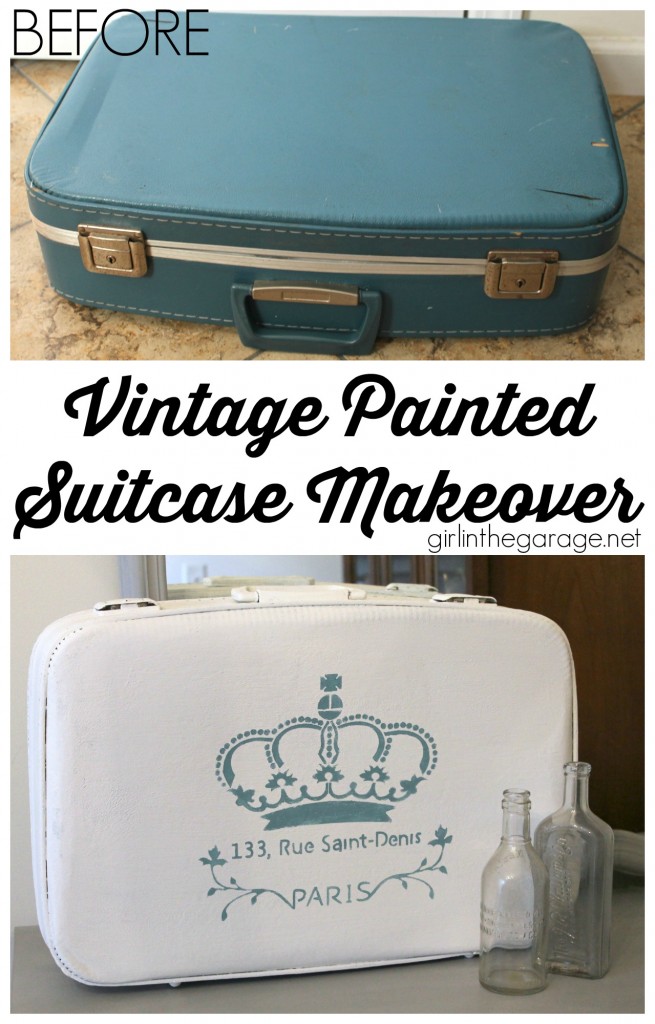 This was a simple project, but I love how it turned out!  What do you think of my suitcase makeover – would you paint a suitcase and use it as decor?
Be sure to come back tomorrow when I'll be giving away a $50 credit to WallMasque Stencil Co., among other awesome prizes!!
Jen
Join the GITG Community
When you join this thriving online community of 90,000 creative souls, you'll be inspired to discover hidden artistic talents and learn skills to boldly face DIY projects with confidence.
You'll also receive my free guide "Just Paint It: 7 Tips for Transforming Furniture with Confidence."