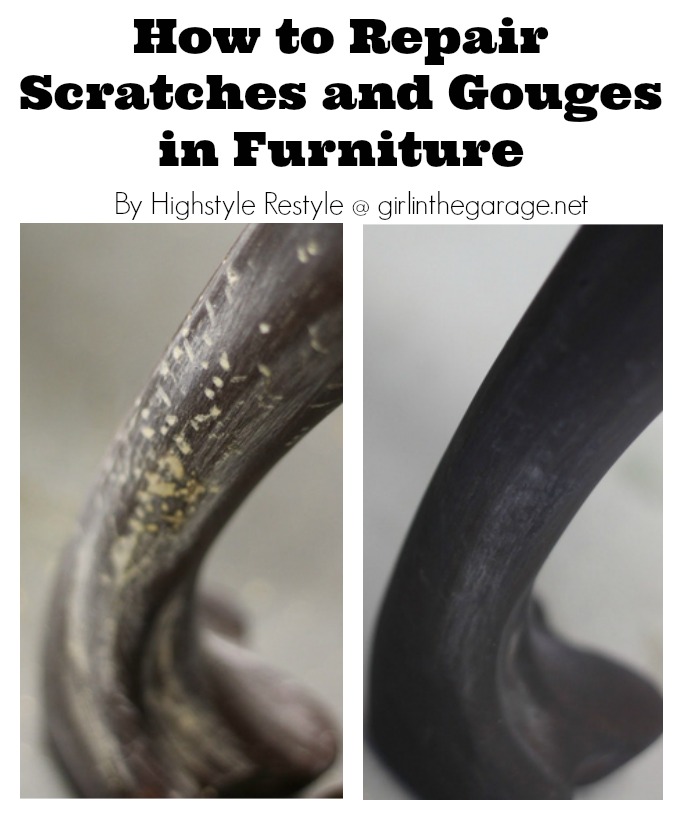 Hi there, I'm Amy from Highstyle Restyle and I'm excited to be a guest here at Girl in the Garage.  I'm a furniture lover and spend my time giving the unwanted and unloved furniture CPR.  I'll Craft it, Paint it, Restyle it until it's good as new or even better.
Do you own a piece of furniture you can't bring yourself to tackle yet because of its battle scars?  If you thought you couldn't repair deep scratches, gouges or teeth marks, I can show you how to fix them like a boss.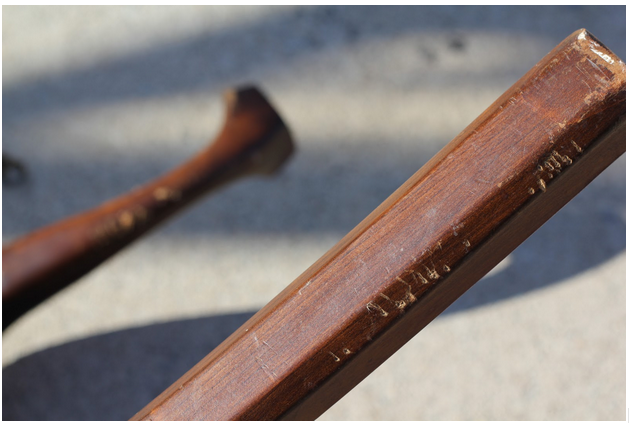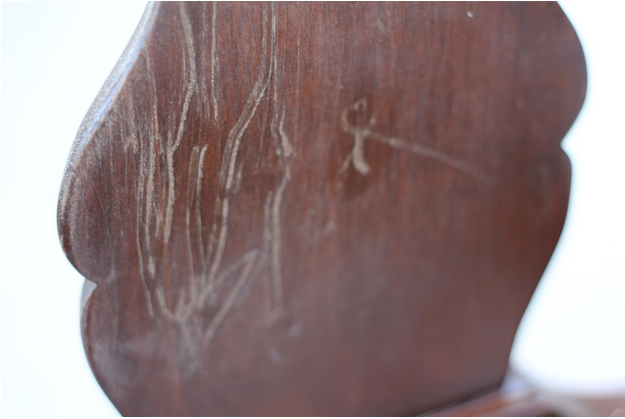 Then let me introduce you to one of my favorite furniture CPR products.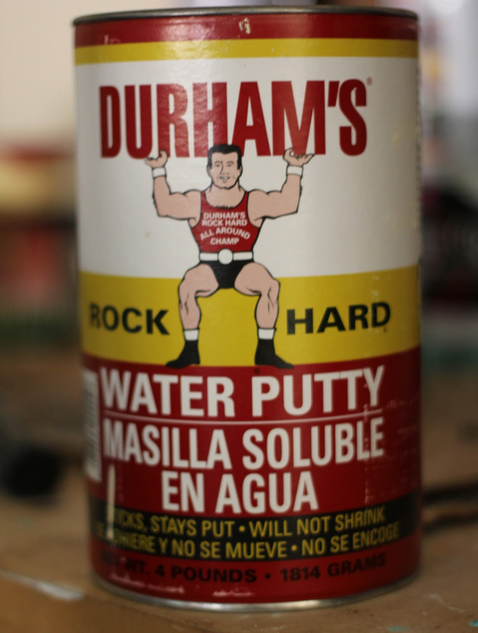 My go-to product and secret weapon is Durham's Rock Hard Putty (available at most hardware stores) when it comes to repairing furniture.  In most cases, one of these cans should last a lifetime but I've gone through one in about a year.  I use it that much and trust me, it's that good.
If you've been hoarding, I mean saving, that piece of furniture because you thought it was a lost cause, it can be fixed at last. You are so gonna thank me for sharing.  🙂
First step is mixing up the desired amount of Durham's putty with a little water.  I use a disposable cup or bowl and gradually add water until it gets to a workable consistency.  You want it similar to a creamy peanut butter.  
Using a putty knife, smear the Durham's over the area you want to repair, pushing the putty down into the scratches or chew marks.  Then, take a damp paper towel and wipe off any excess.  Once you've applied as much as necessary to fill any scratches or holes, let dry at least two hours before moving on.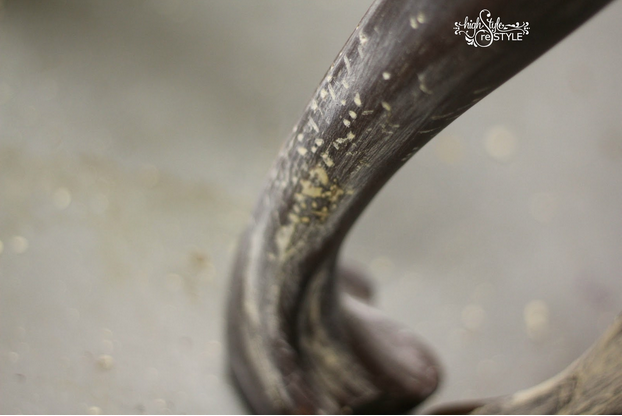 When the puttied areas are nice and dry, it's time to sand off the excess. 120-grit does a nice job removing the extra putty without sanding too much of the surrounding wood.
Make sure to sand the entire area you've filled with putty until the finish is smooth to the touch.  The putty should completely cover and fill in all the damaged areas without creating extra build-up.
Durham's helps save those pieces that might have been forgotten about otherwise.  It dries rock-hard just like its name so you never have to worry about it crumbling.  I've even molded missing corners and trim pieces with this putty!  
Now, that you've learned how to fill those scratches and other unsightly marks, you can move on to the fun part of painting and restyling!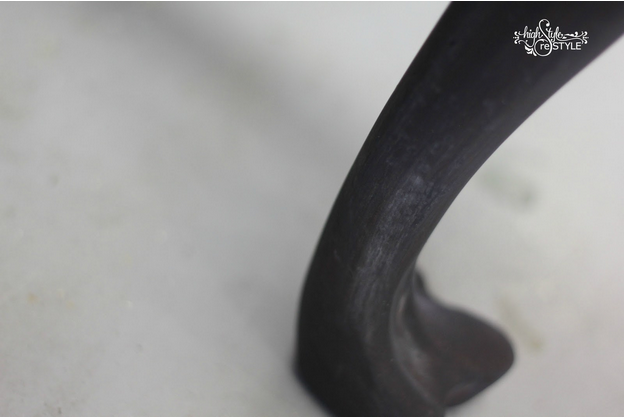 Can you believe this is the same chair leg?  This came from a set of solid cherry chairs that was being tossed by the owner because they thought they were unsalvageable.  If they could only see them now!
If you decide to give my favorite CPR product a go, I hope you'll stop by to see me at http://www.highstylerestyle.com and share your stories with me.
If you found my tutorial helpful, I hope you'll share and pin away!  To stay updated on my tips, techniques and latest Furniture CPR projects, you can follow me on Facebook too.
 Amy