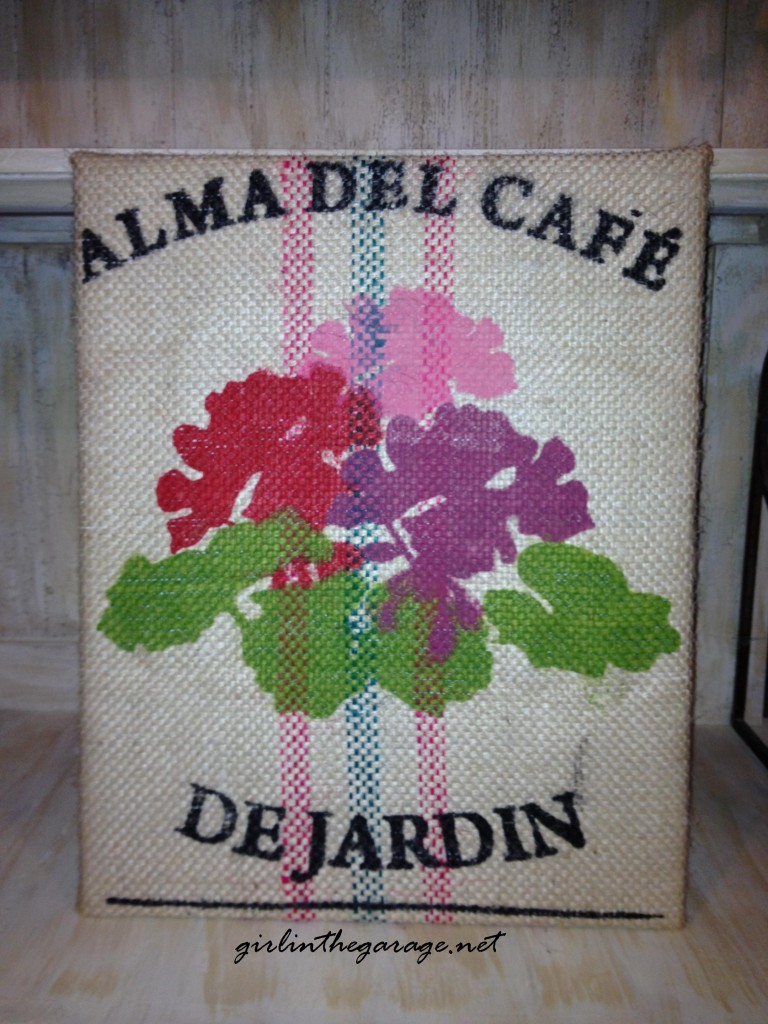 Lately I've been really into burlap and discovering all the cool and interesting things you can do with it.  (I mean creative artsy things, not like storing coffee beans or running in a potato sack race – although that would be fun too.. maybe next weekend? Hmmm)  So I went online to find and buy a few bags and what do you know… I ended up buying 10 (TEN) sacks!  I'm not sure what I was thinking… I wasn't planning to reupholster my couch and loveseat with them!  Anyway…  I have plenty now for whenever inspiration strikes.  Also I had no clue how large those sacks could be, or how much they shed- wow.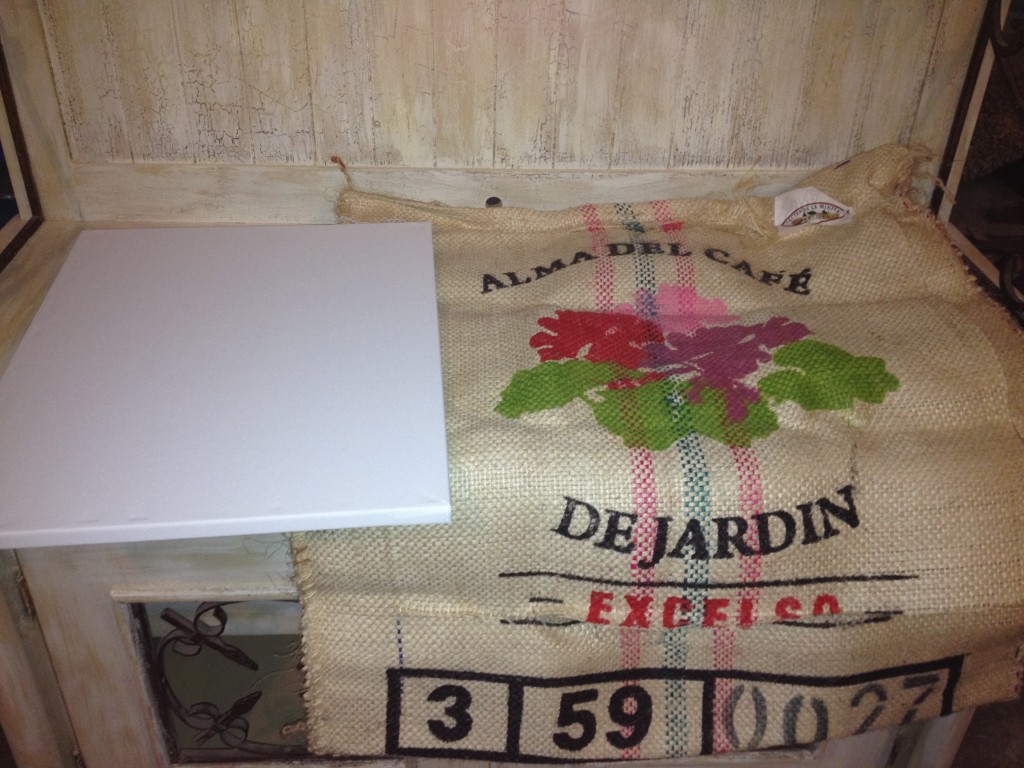 I really liked the printed image on one of the bags so I bought a large painter's canvas to display it.  Since I planned to hang my art, I opted to avoid the rumored hassles of washing the bag, even though it reeked of coffee.  (I am not a coffee drinker, I am definitely an OJ drinker… so I'm not a big fan of the smell.)  Instead, after cutting the bag and leaving a couple extra inches on each side, I Febreezed it…  like 10 times, letting it hang to air out between sprays.  After a couple days I was satisfied that almost all of the odor was gone.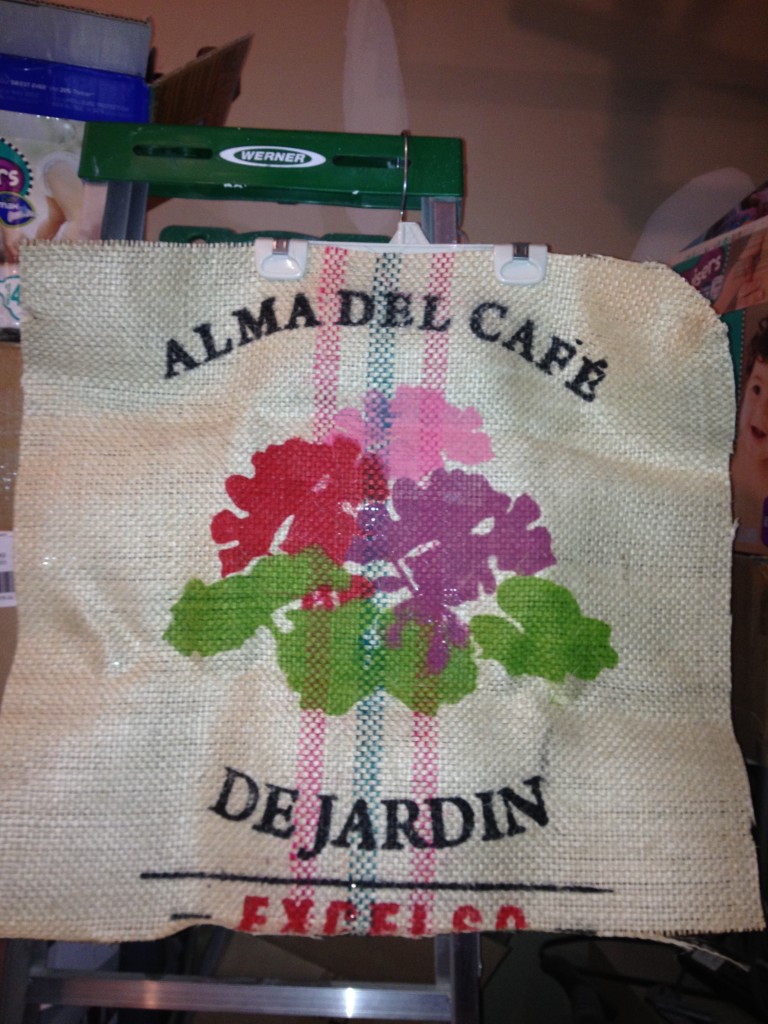 Next up was attaching the burlap to the canvas.  I centered it as best I could and then stapled the fabric to the back side of the canvas, stretching as I stapled to avoid any air pockets on the front.  I learned that burlap unravels quite easily, so next time I'll cut the fabric larger to account for all the unraveling.  Thankfully I had just enough for it not to be a noticeable issue.  Then on the back side of the canvas I nailed a sawtooth picture hanger.  Even though I liked the piece, it was still lacking something.  So I added upholstery tacks to the outer edges of the canvas with a gentle tap of my hammer.  It added just the right touch that I was looking for!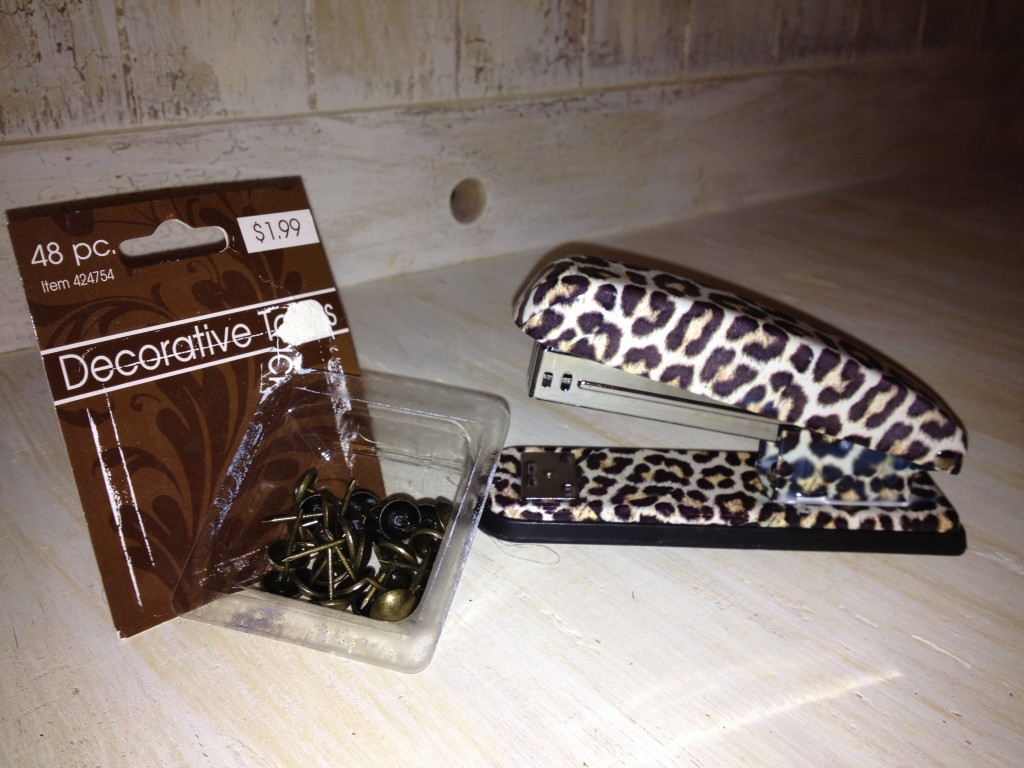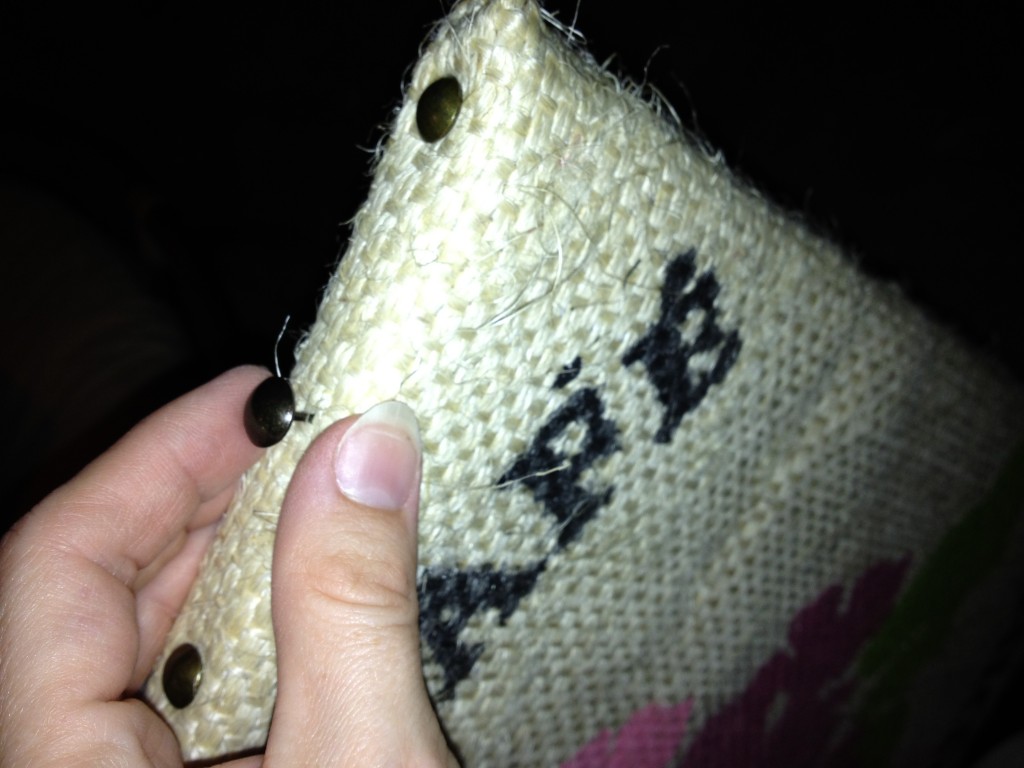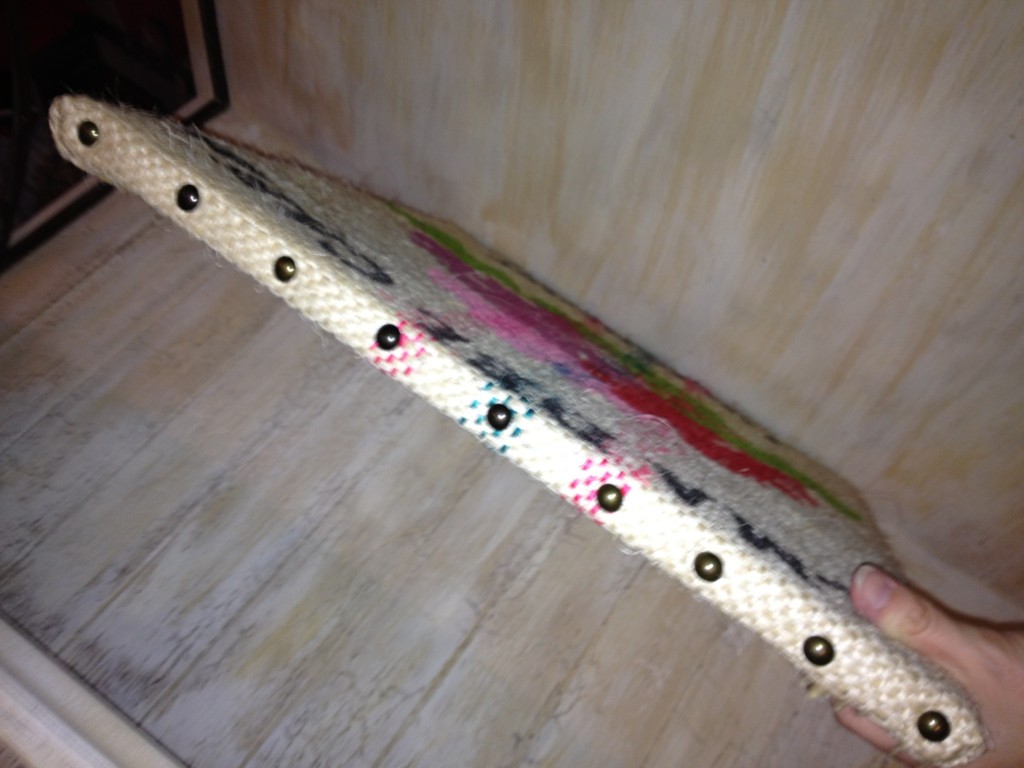 And here's the finished view of the front.  I can't wait to hang my coffee-bag-burlap art in my non-coffee kitchen!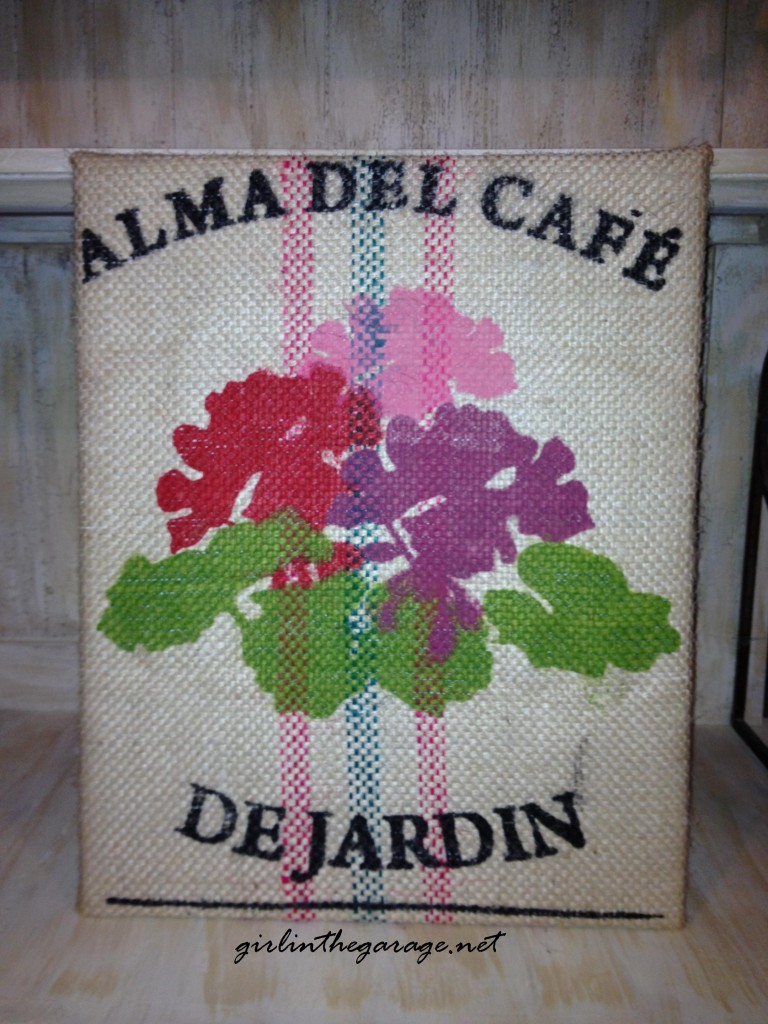 P.S.:  I have also been making some home decor art out of drop cloths, which is much easier to work with and doesn't smell, unravel as easily, etc. like authentic burlap bags (but still has a similar natural look to it).  I use it with smaller 8×10 canvases.  Here's a few of my other pieces…
Hand-sewn beading with textured upholstery tacks: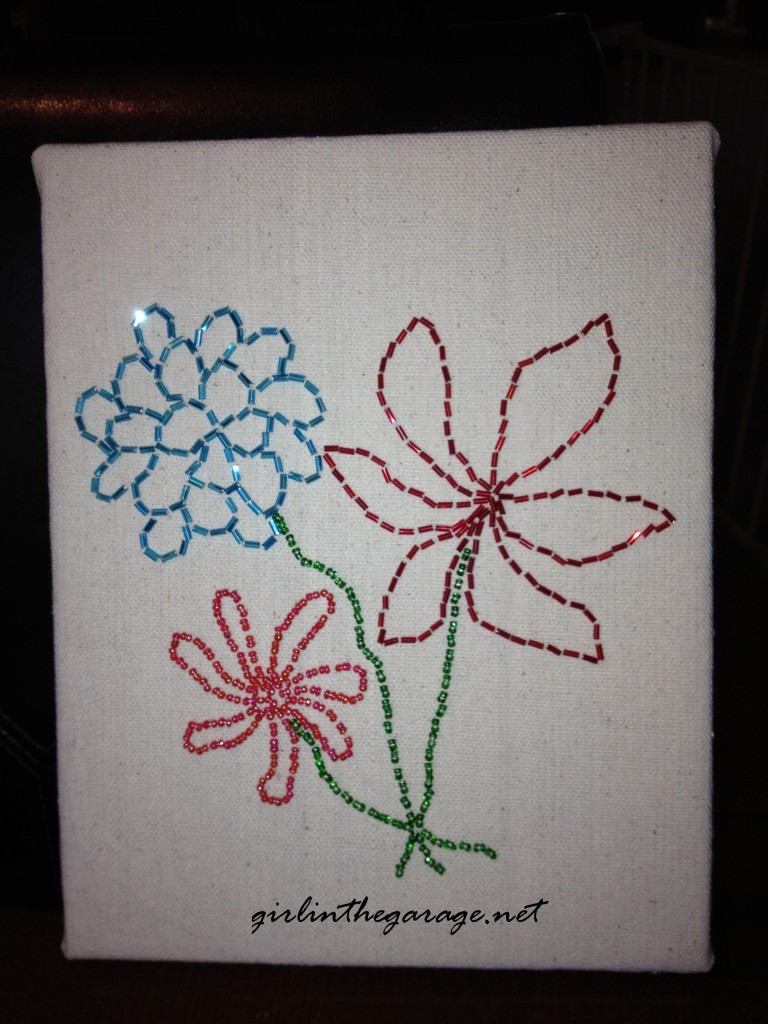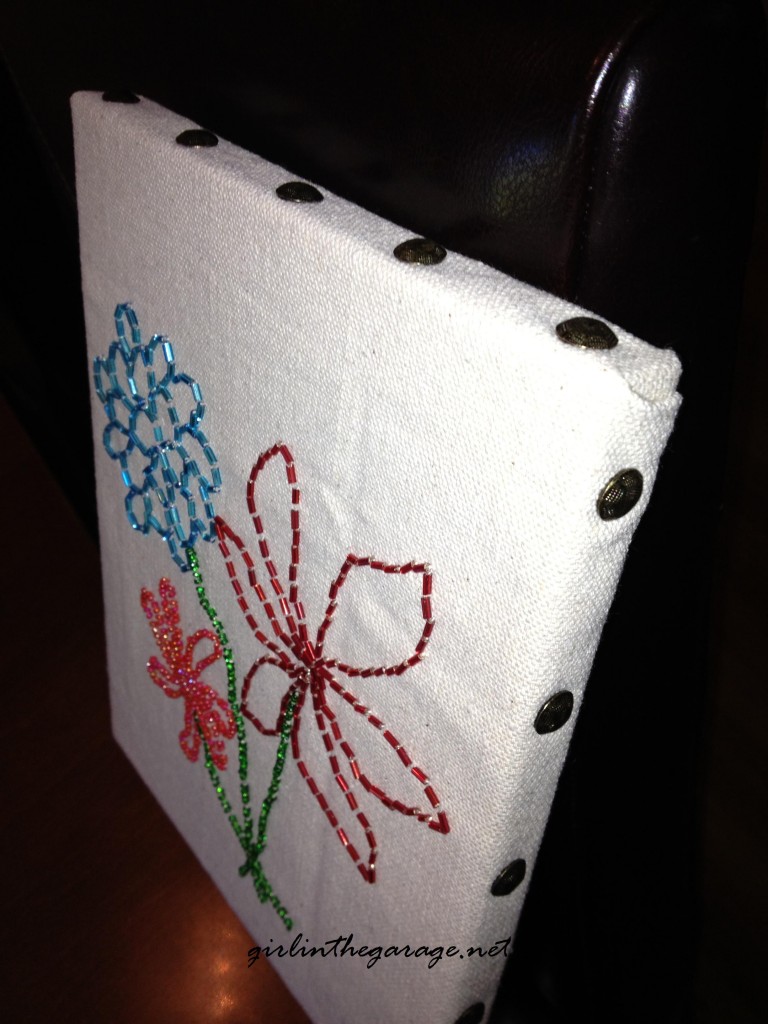 Also stenciling with hand-sewn lace trim: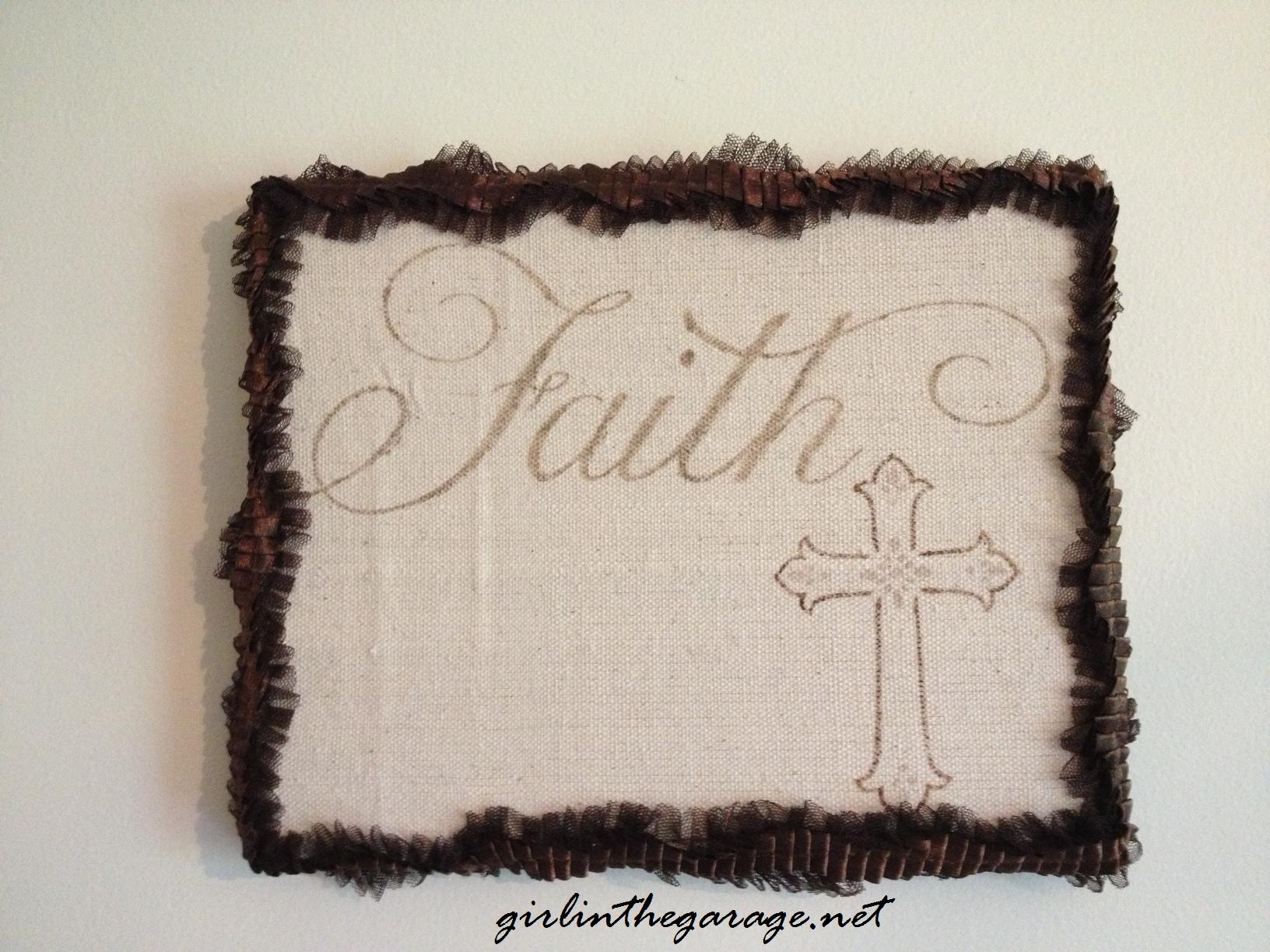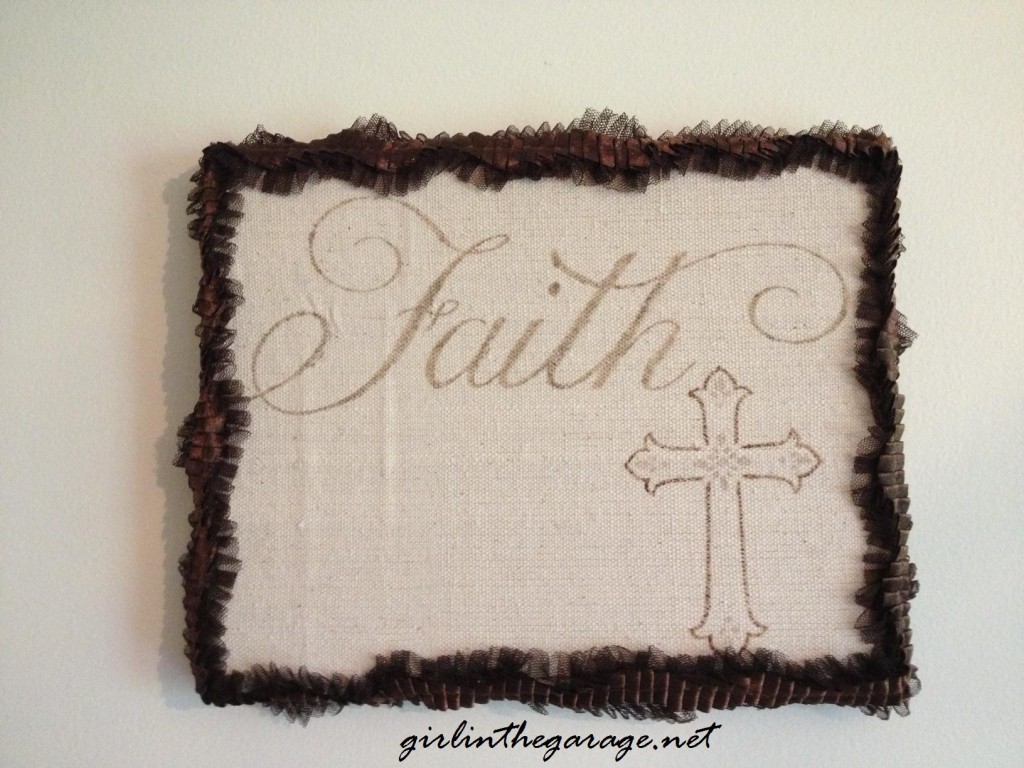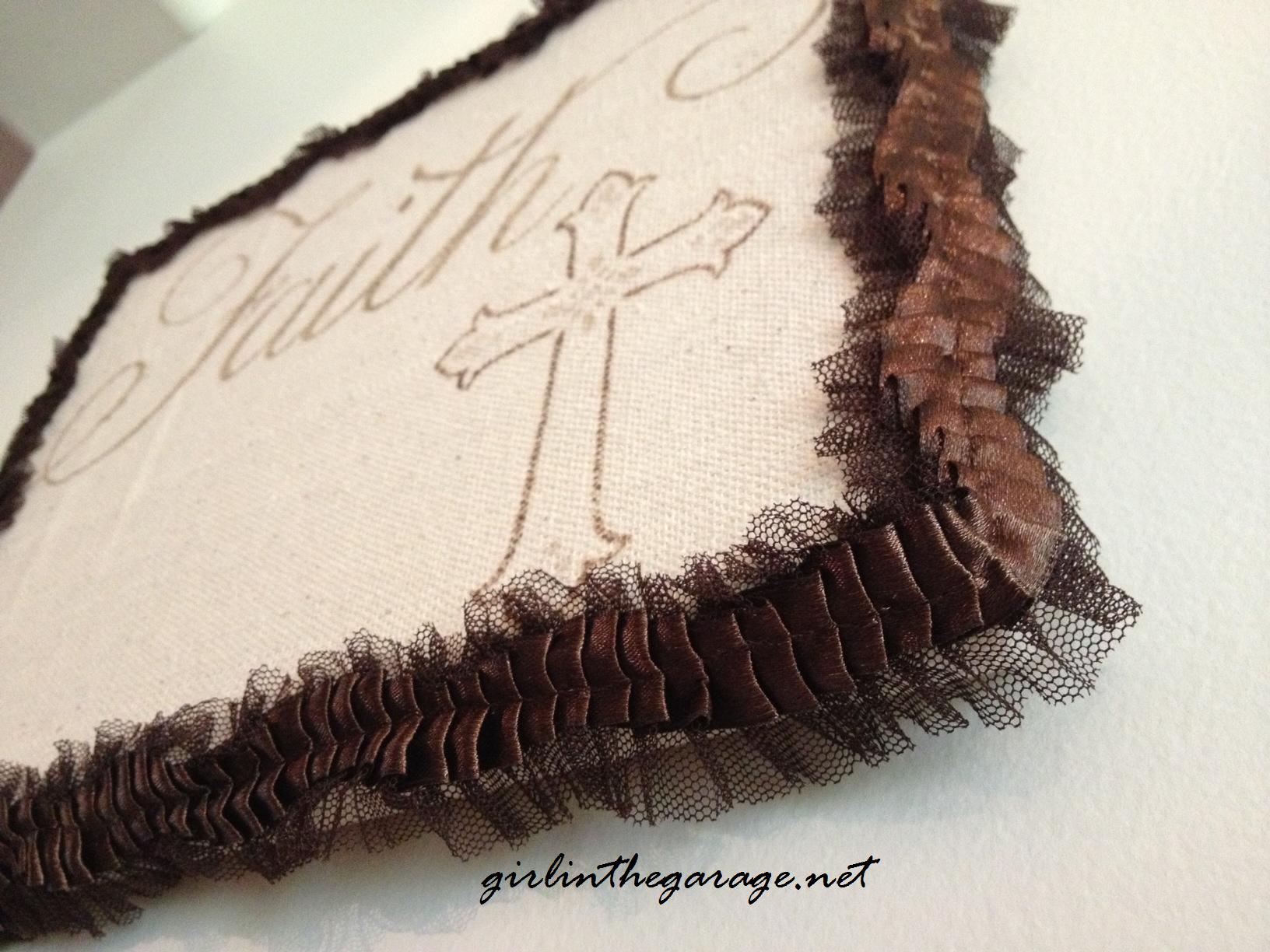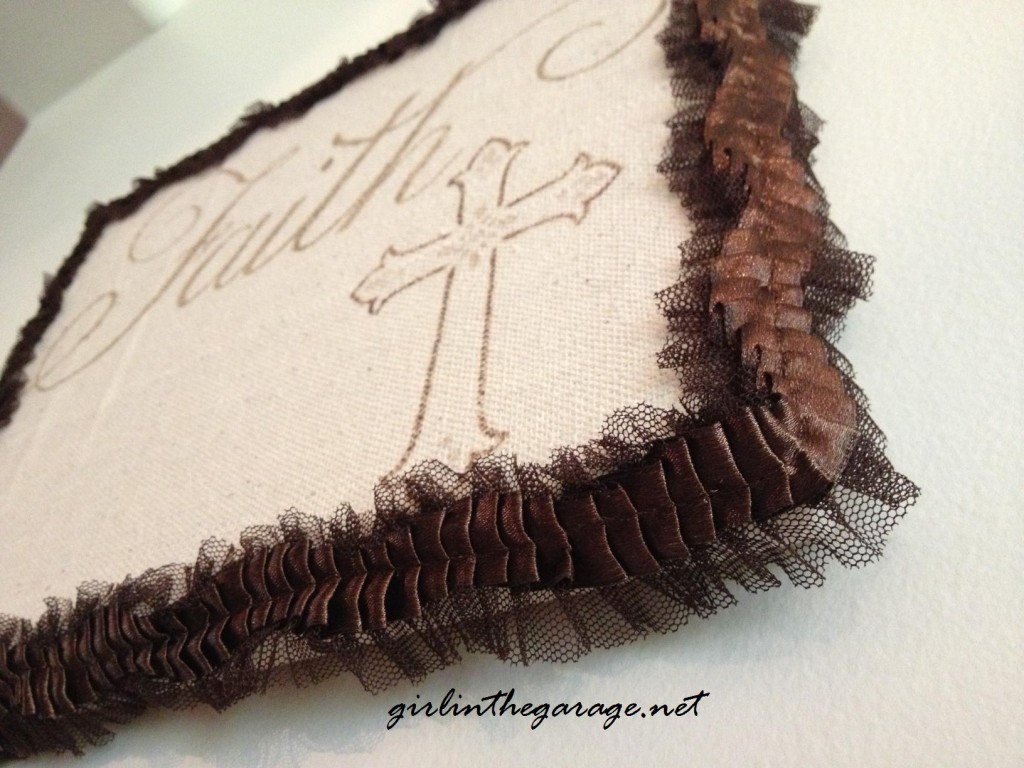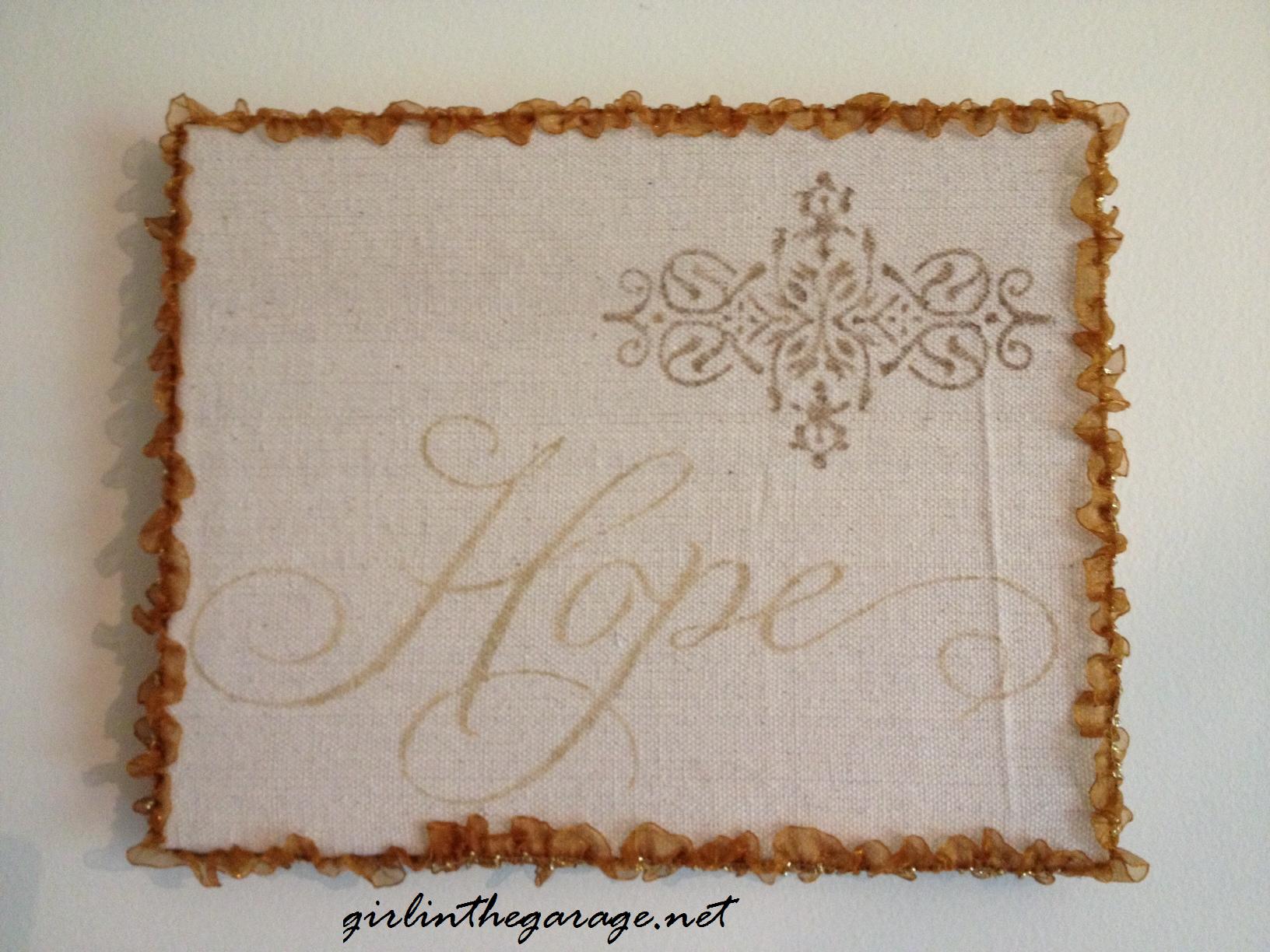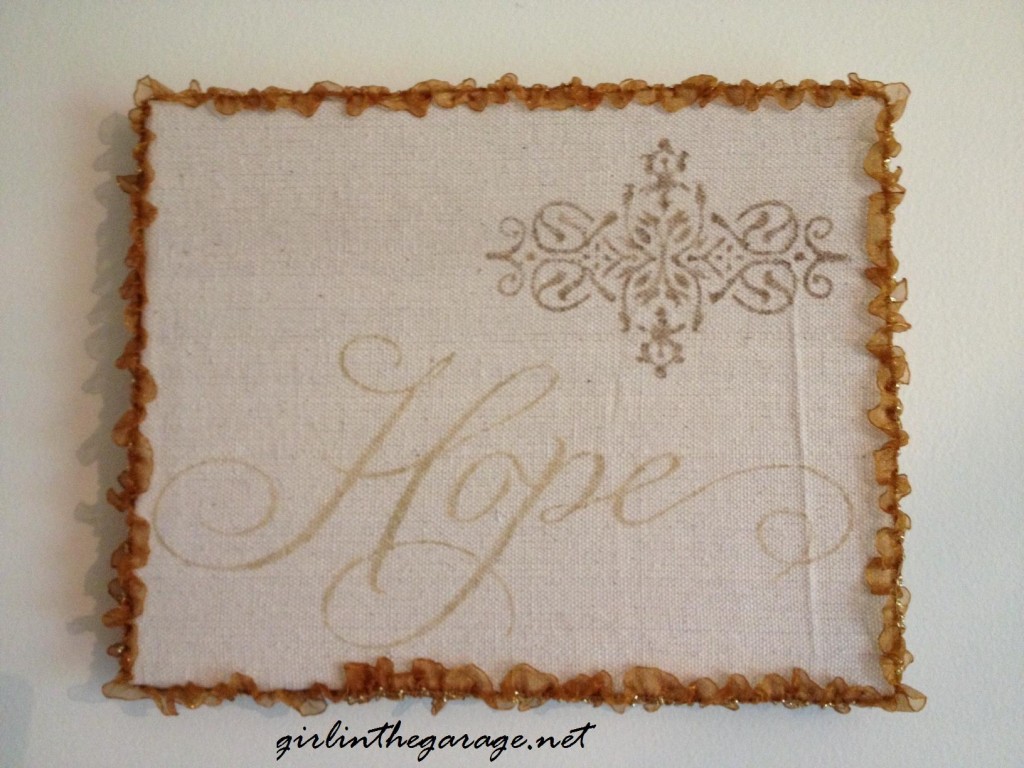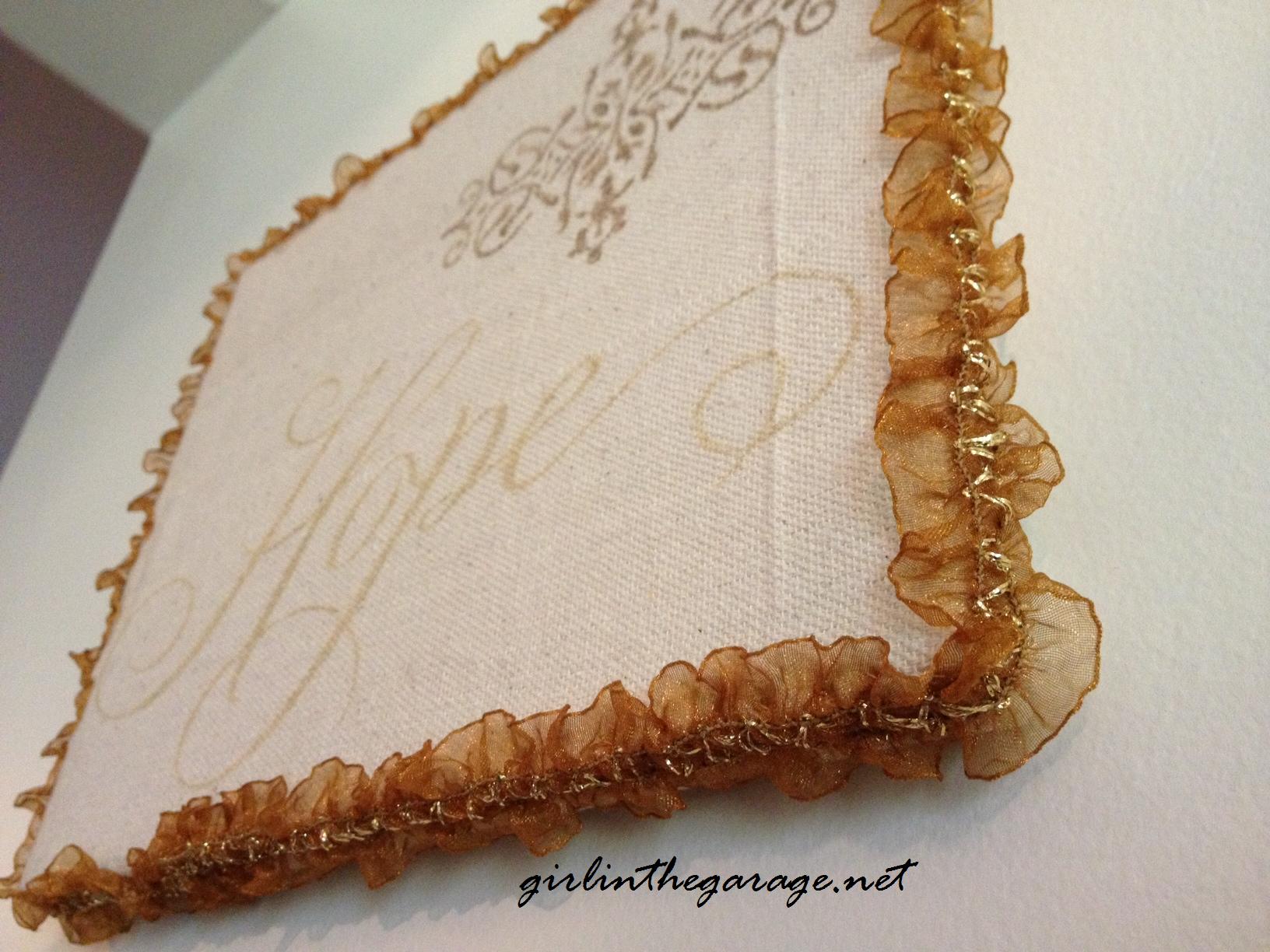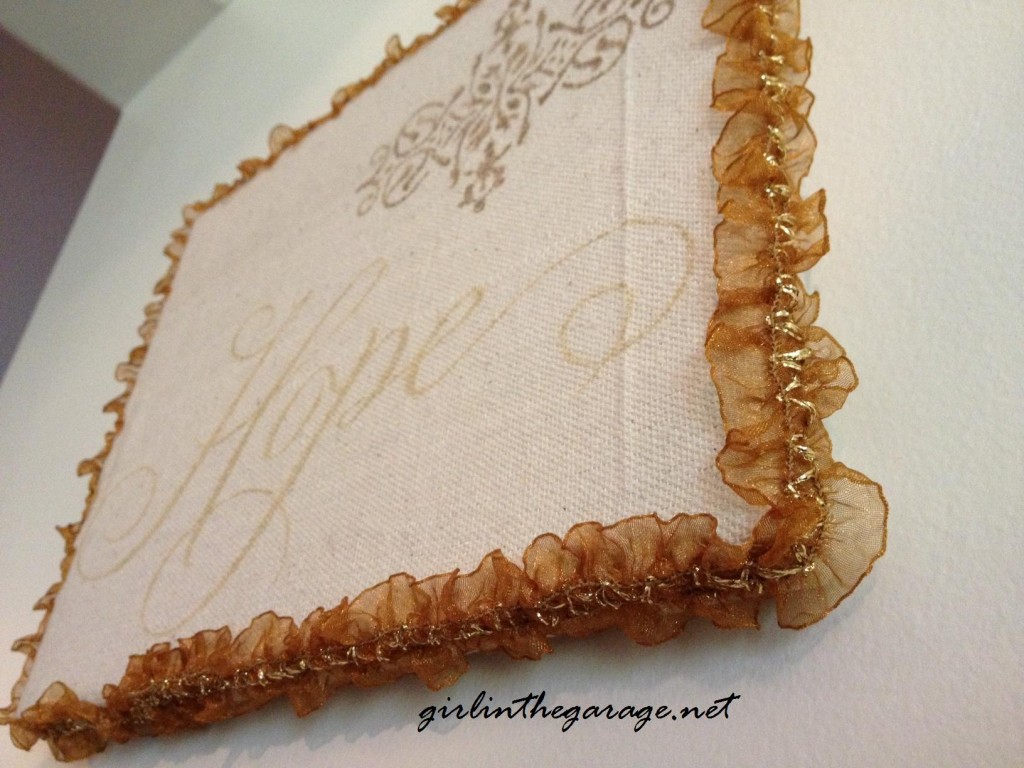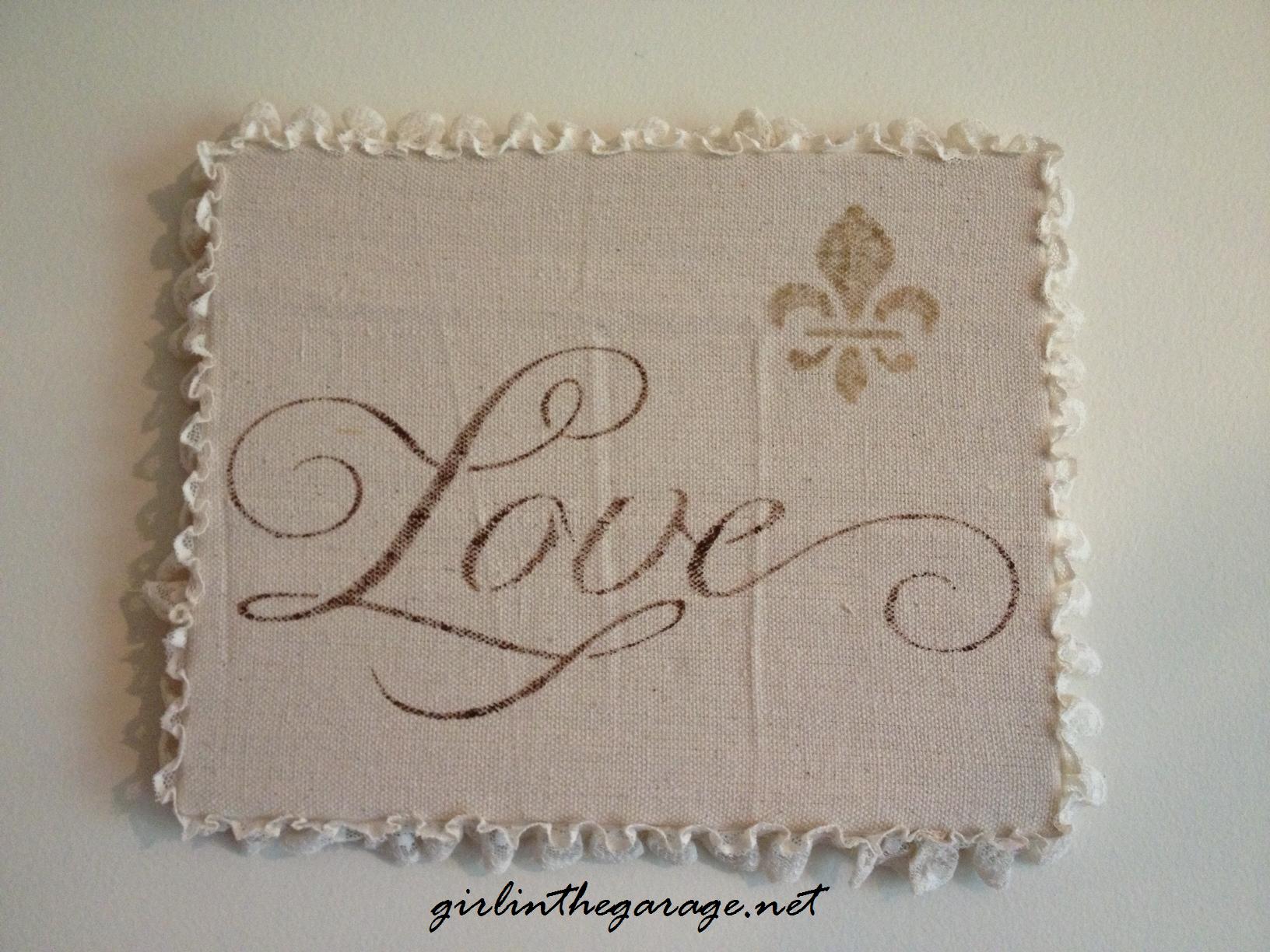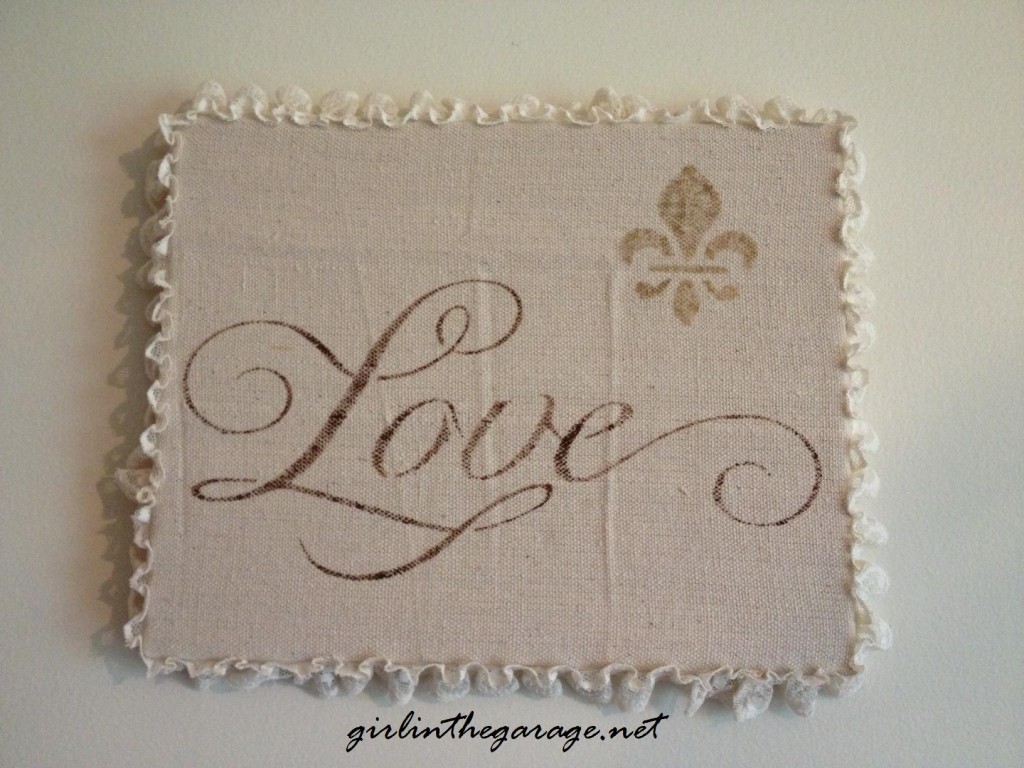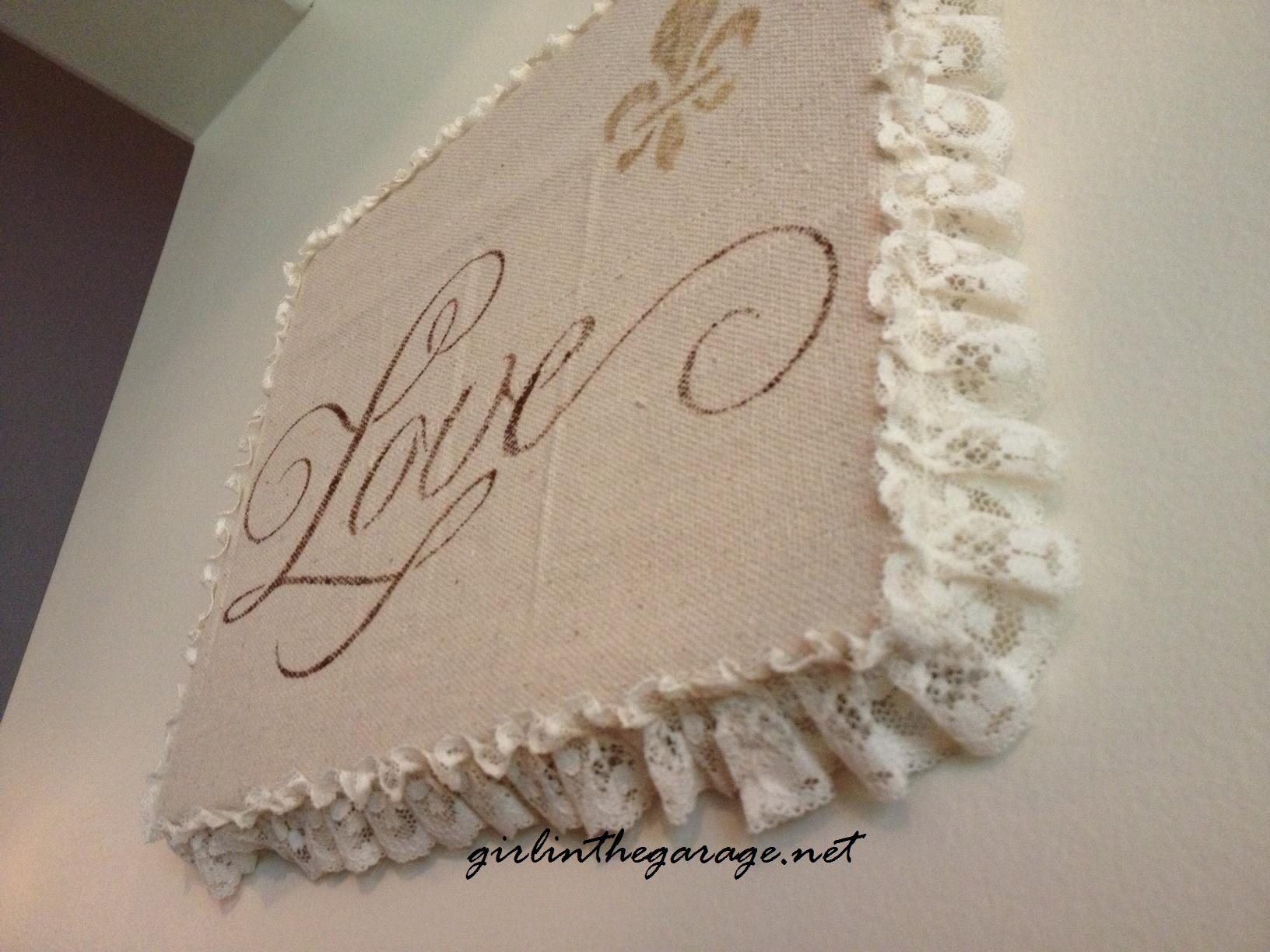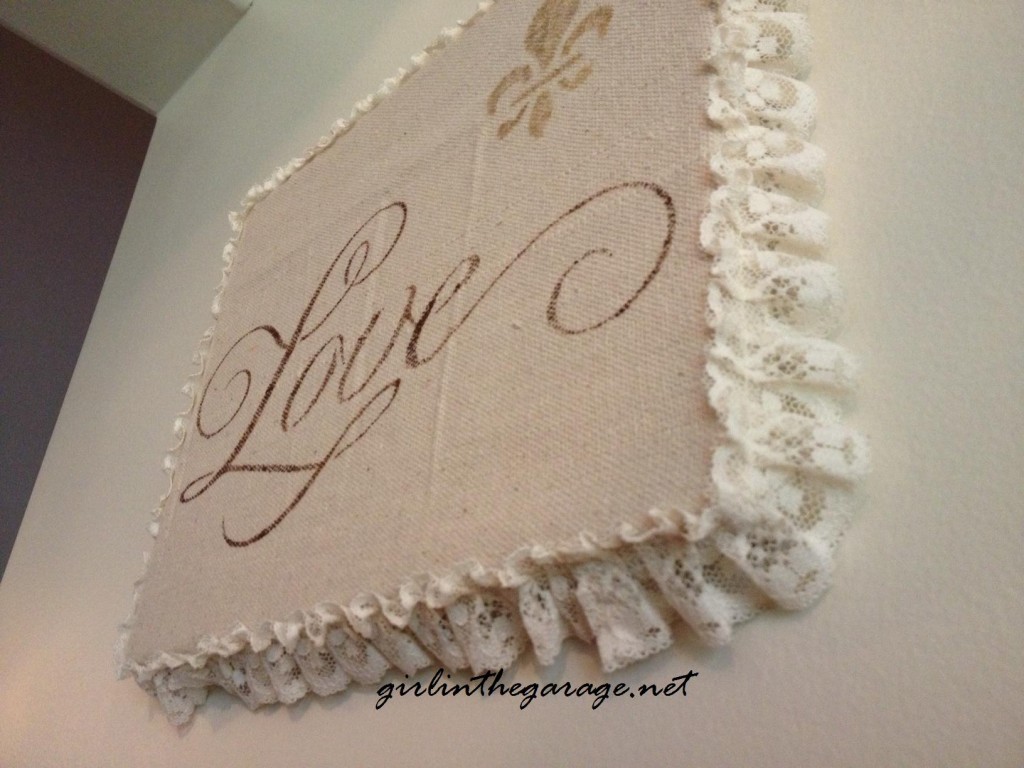 I do plan to offer some of my products for sale on etsy or through private messaging so let me know if you're interested or have any special requests.
Jen