Friend, today I have a completely different project to share with you than anything I've ever done before: free printable coloring pages!
Creating house-themed coloring pages for adults has been on my to-do list for quite some time and now they're finished and ready for you to enjoy. And there are four different designs to chose from!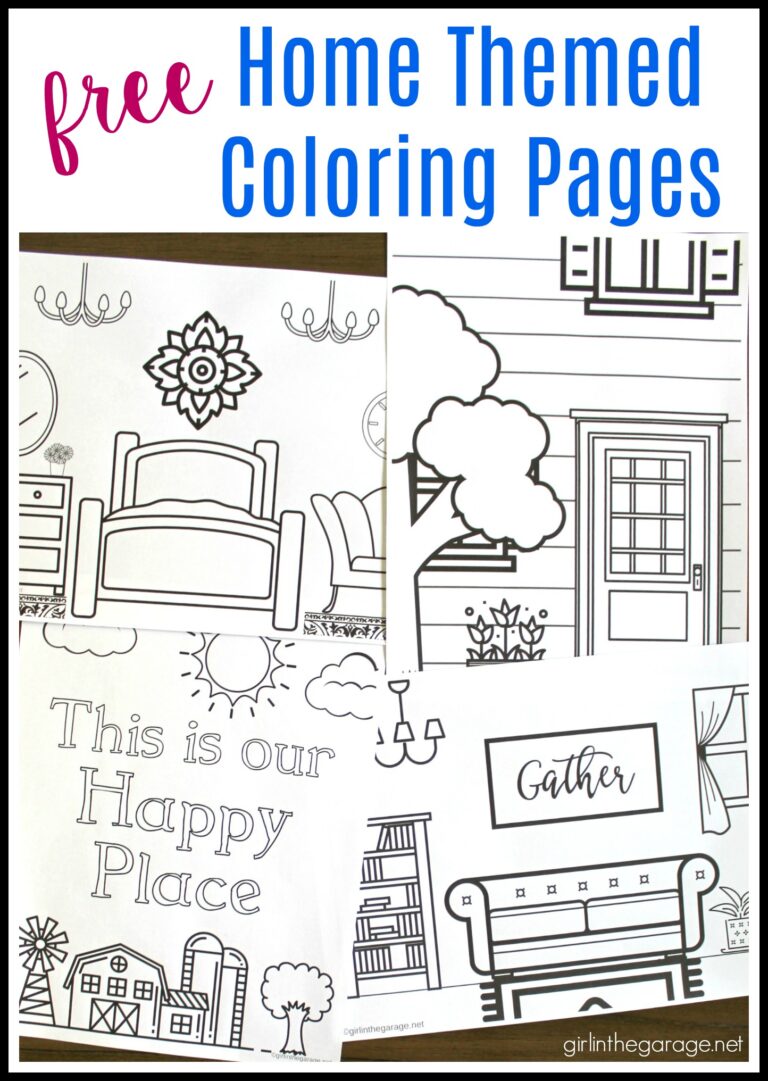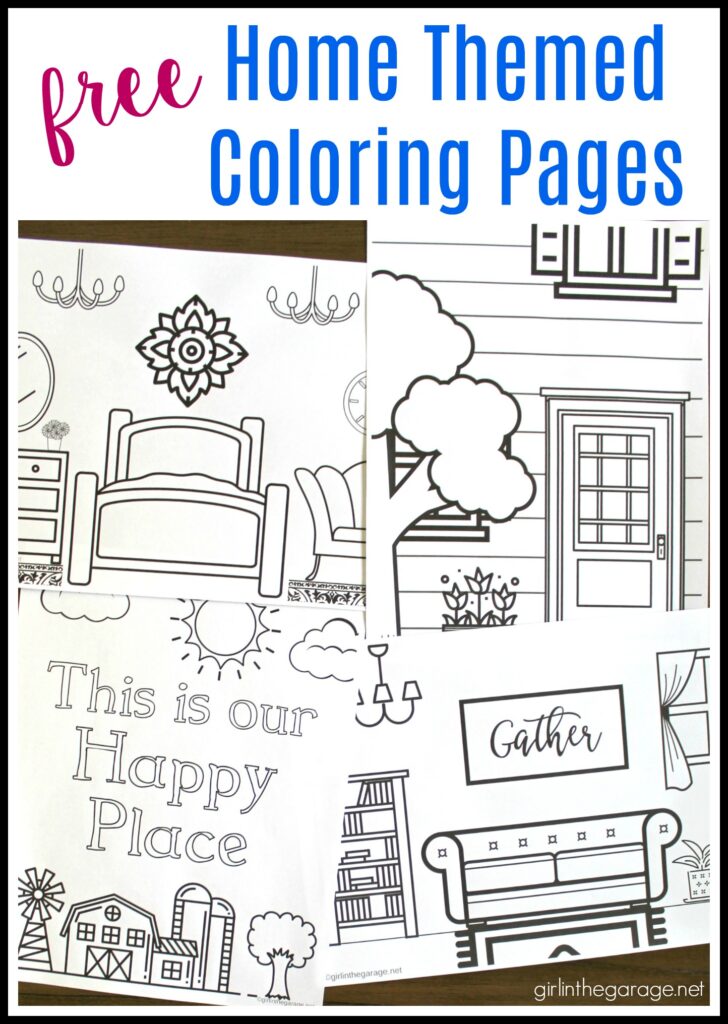 You can request the printable house coloring pages just a little further below.
Of course I had to print them out and give them a try myself. There are two exterior home pages – a farm with "This is our Happy Place" quote and also a house with front door, tree, and flower box.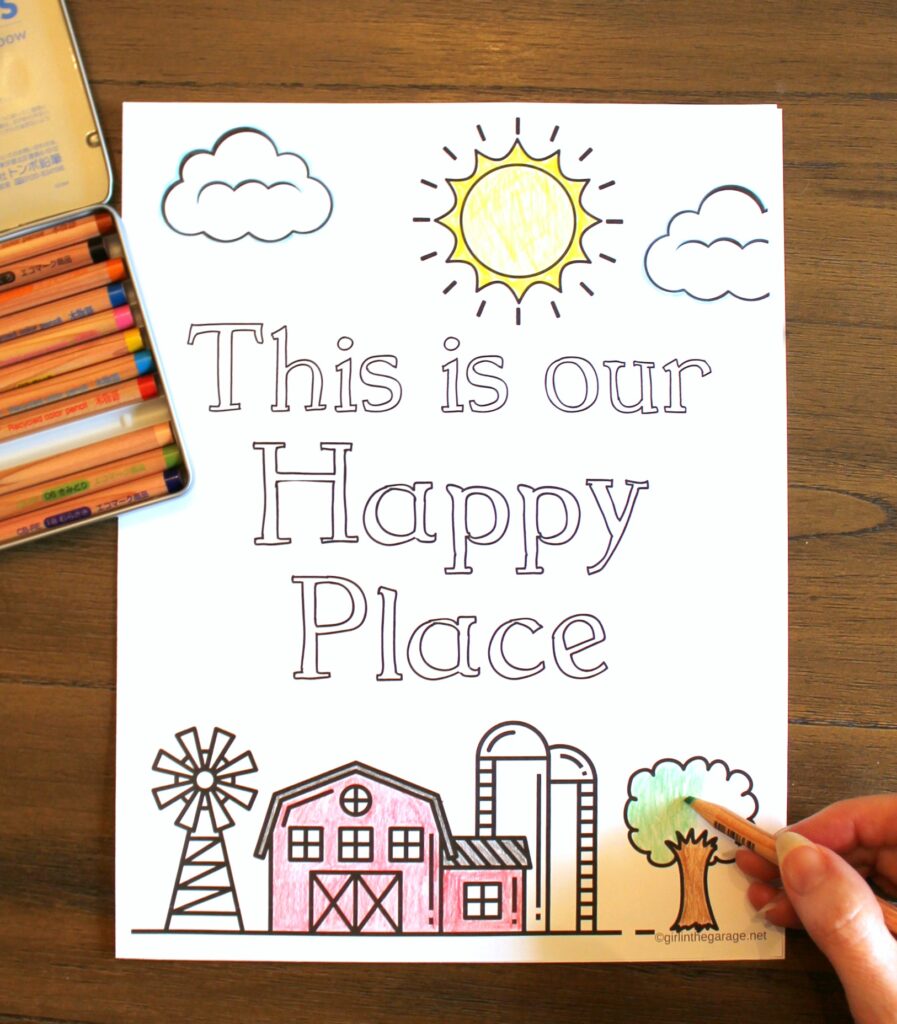 And then there are two interior house coloring pages – a bedroom and a living room with lots of home decor and accessories to color.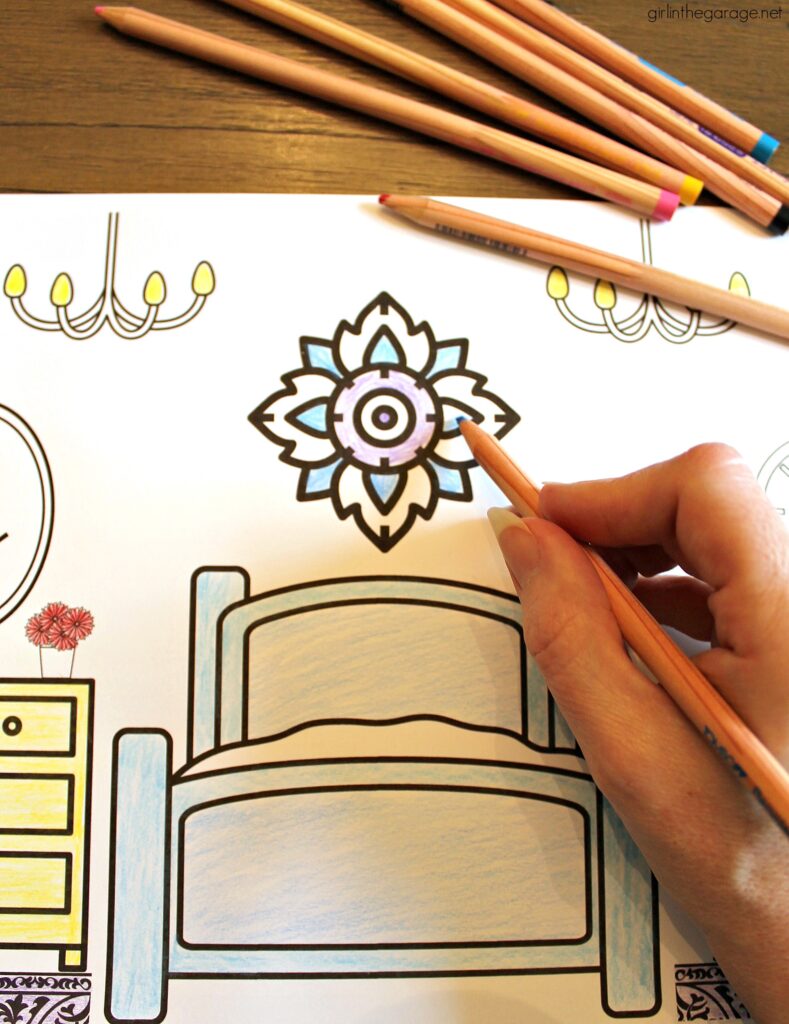 I designed these house printable coloring pages for adults because I couldn't find anything really similar available anywhere.
Especially if you have the itch to do a craft or paint some furniture but you don't have a lot of time or the right supplies, this is another way to do something creative that's quick and easy.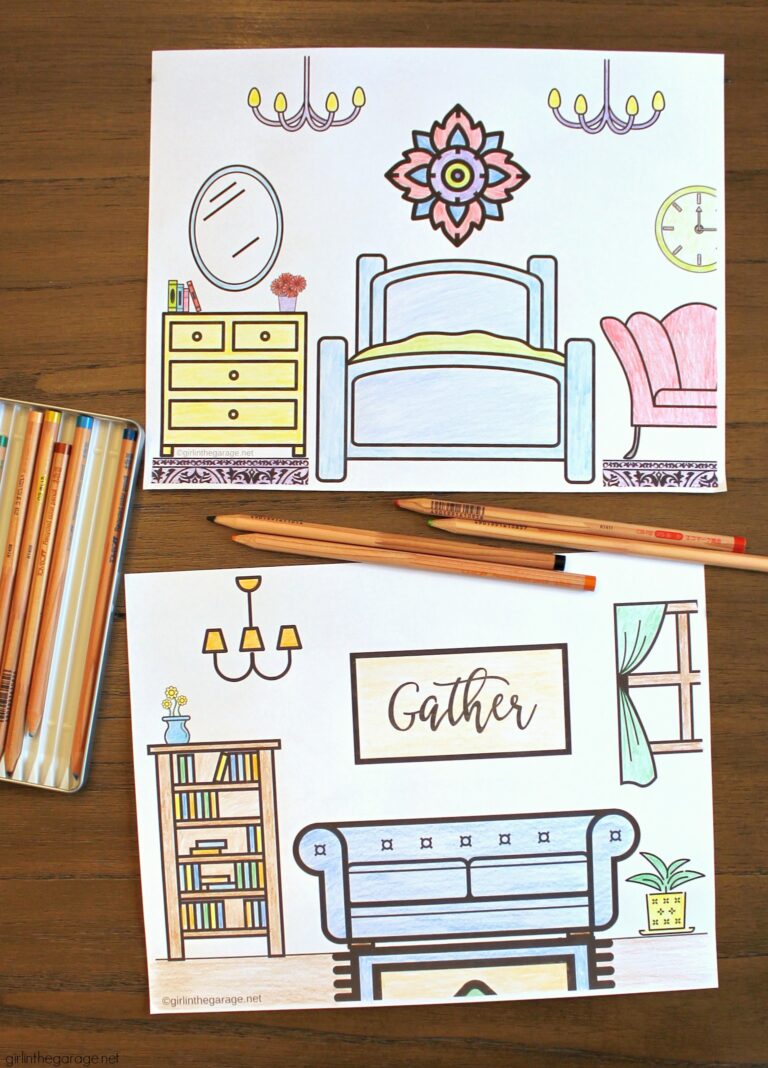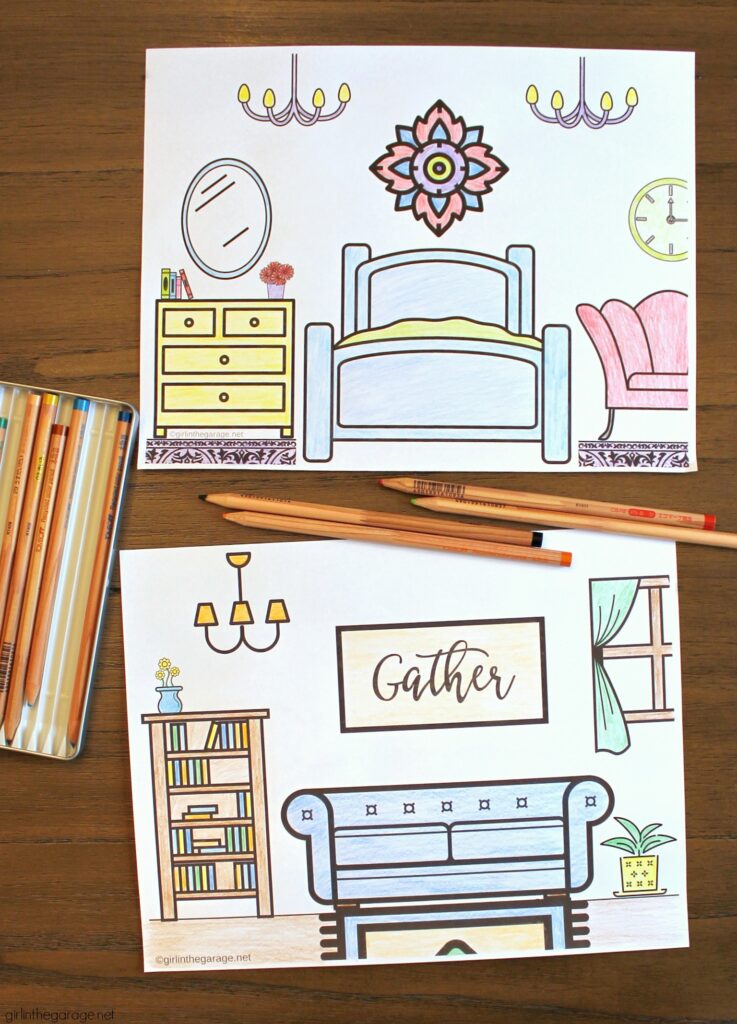 The bedroom is a little Bohemian while the living room is a little more farmhouse style. Don't judge my coloring skills, I'm a little out of practice. 🙂
These were a lot of fun to create and also a relaxing way to spend the afternoon with my colored pencils. Coloring definitely isn't just for kids!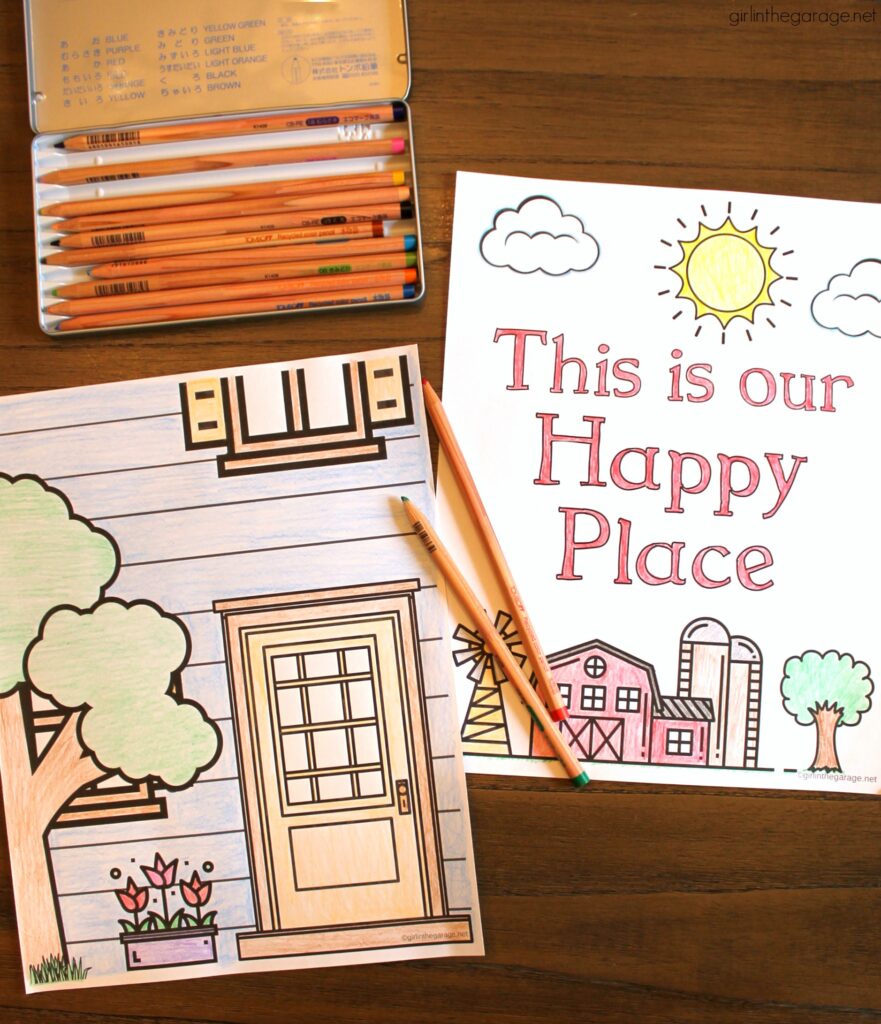 You can request all four house coloring pages below, and then save them to your computer, print them out, and color until your heart's content. I hope you enjoy them as much as I do!
You're welcome to share this post or Pin it to easily find it later.