Friend, first of all I want to thank you guys so much for the heartfelt comments many of you left on my last blog post and on my Facebook page about my big announcement.  It feels wonderful knowing that you're cheering me on while I'm working on this huge project!
Today I have a smaller project though – how to paint metal (this urn planter from a yard sale) to look like stone.  It was only $1.00, and you really can't beat that!  It hardly even looked used.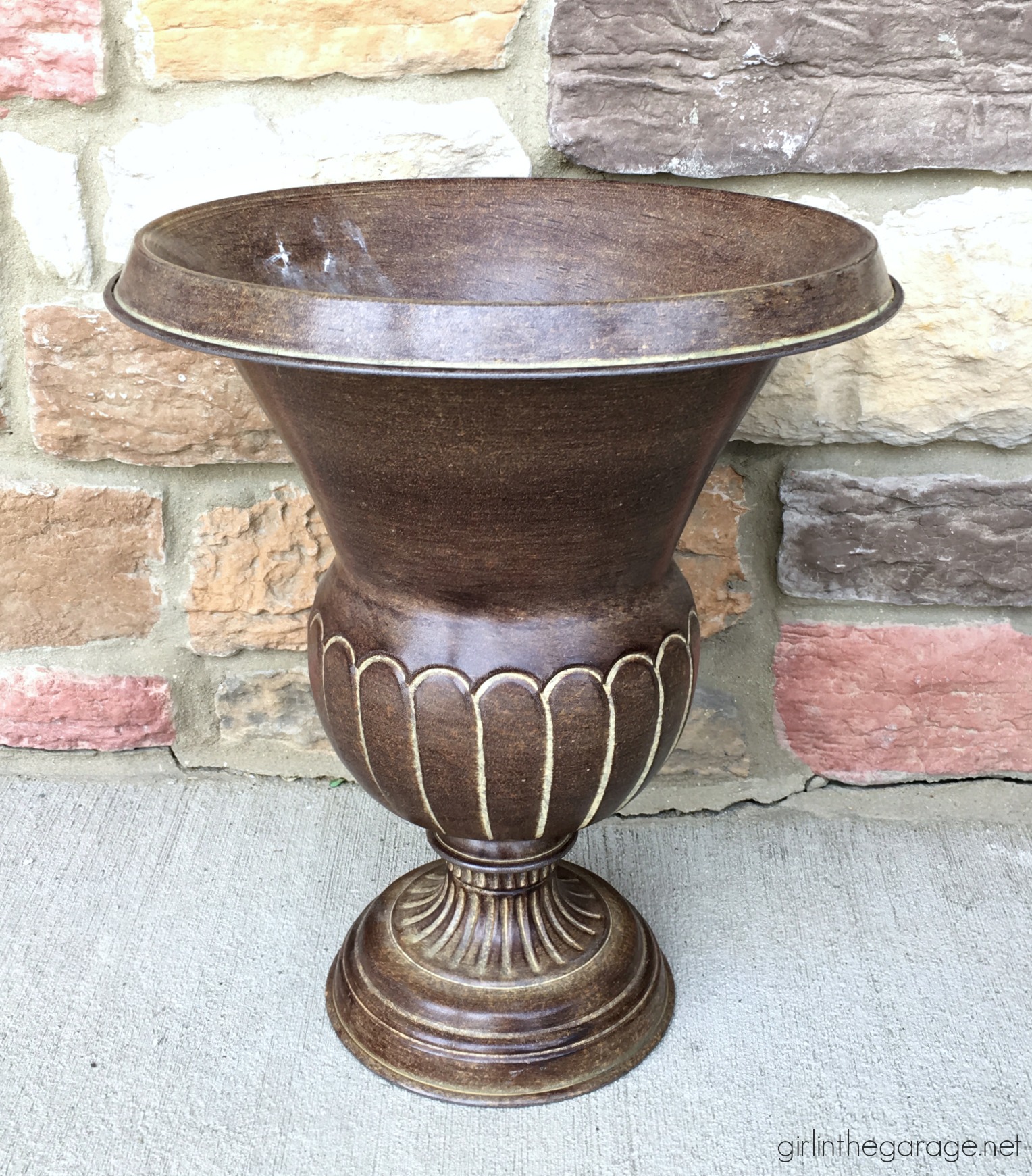 ** It's Trash to Treasure Tuesday with my blogging friends – stick around to the bottom of this post where you can see their thrifty makeovers.  Also, this post contains some affiliate links so you can easily find the products I use and recommend.
The chocolate brown finish needed to go, since I plan on keeping this urn planter for staging photos.  Here's how to paint metal to look like stone:
1. I started with a base coat of Annie Sloan Chalk Paint in French Linen, not worrying about full coverage since there would be more colors added on top.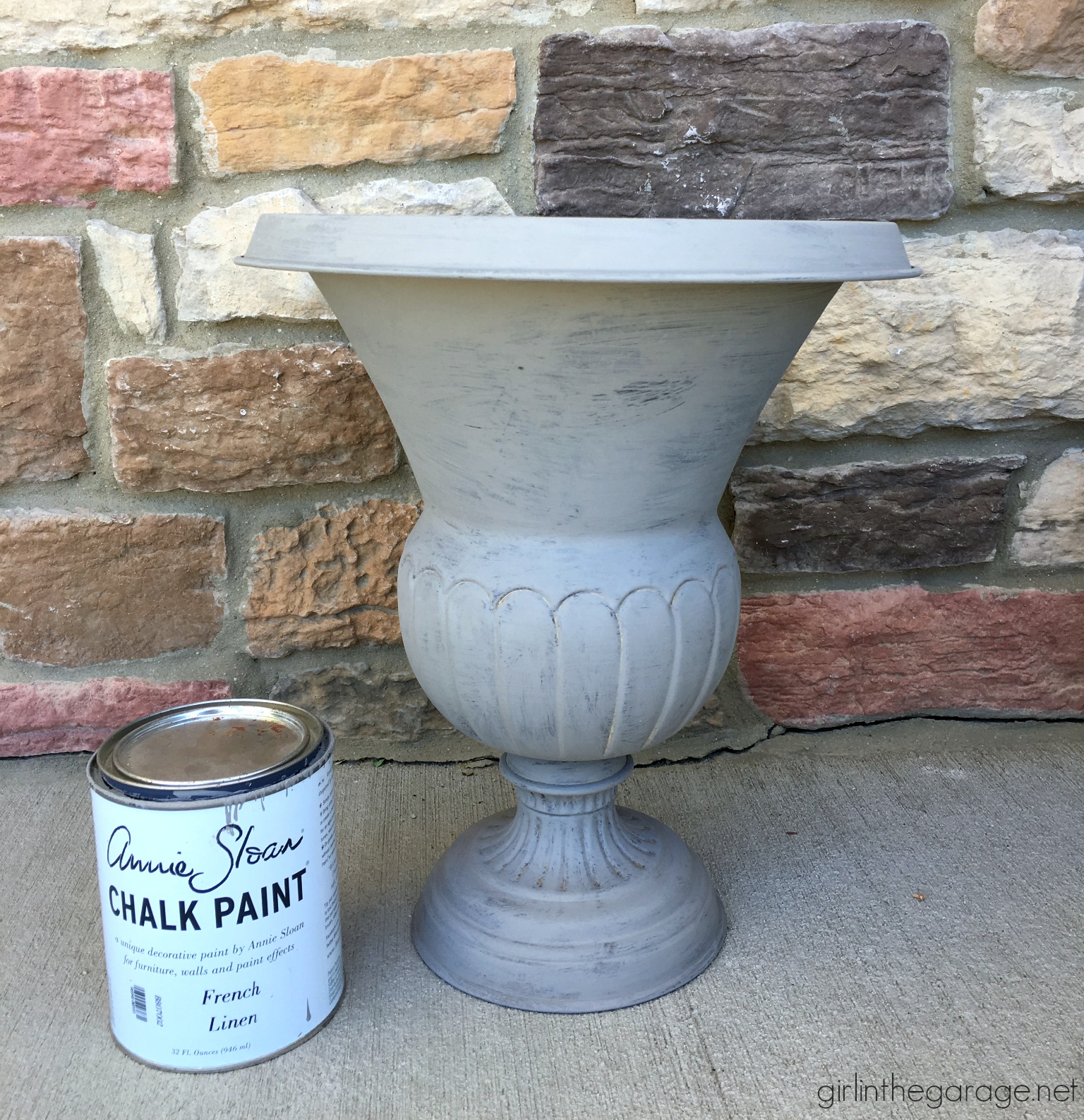 2. Next Pure White was heavily dry brushed on, to add more depth and help those details pop better.  (When dry brushing, dip just the end of the paintbrush in paint, blot it onto a towel to get almost all of the paint off, and then lightly brush it onto the piece as "dry" instead of wet.)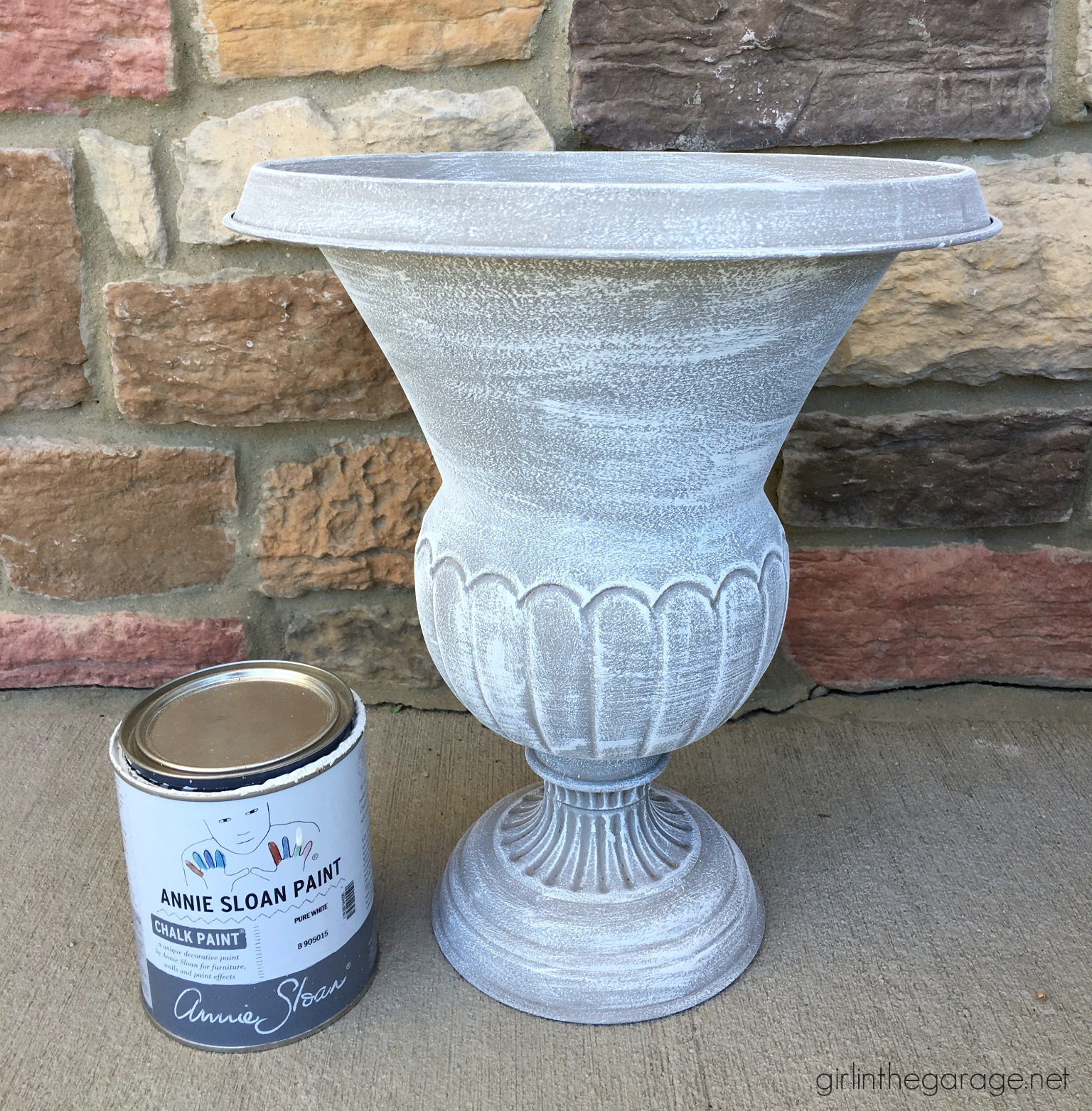 3. Finally, Graphite was lightly dry brushed to make it appear more aged and not so "clean."  No topcoat was added because this will mostly just be a staging prop for photos.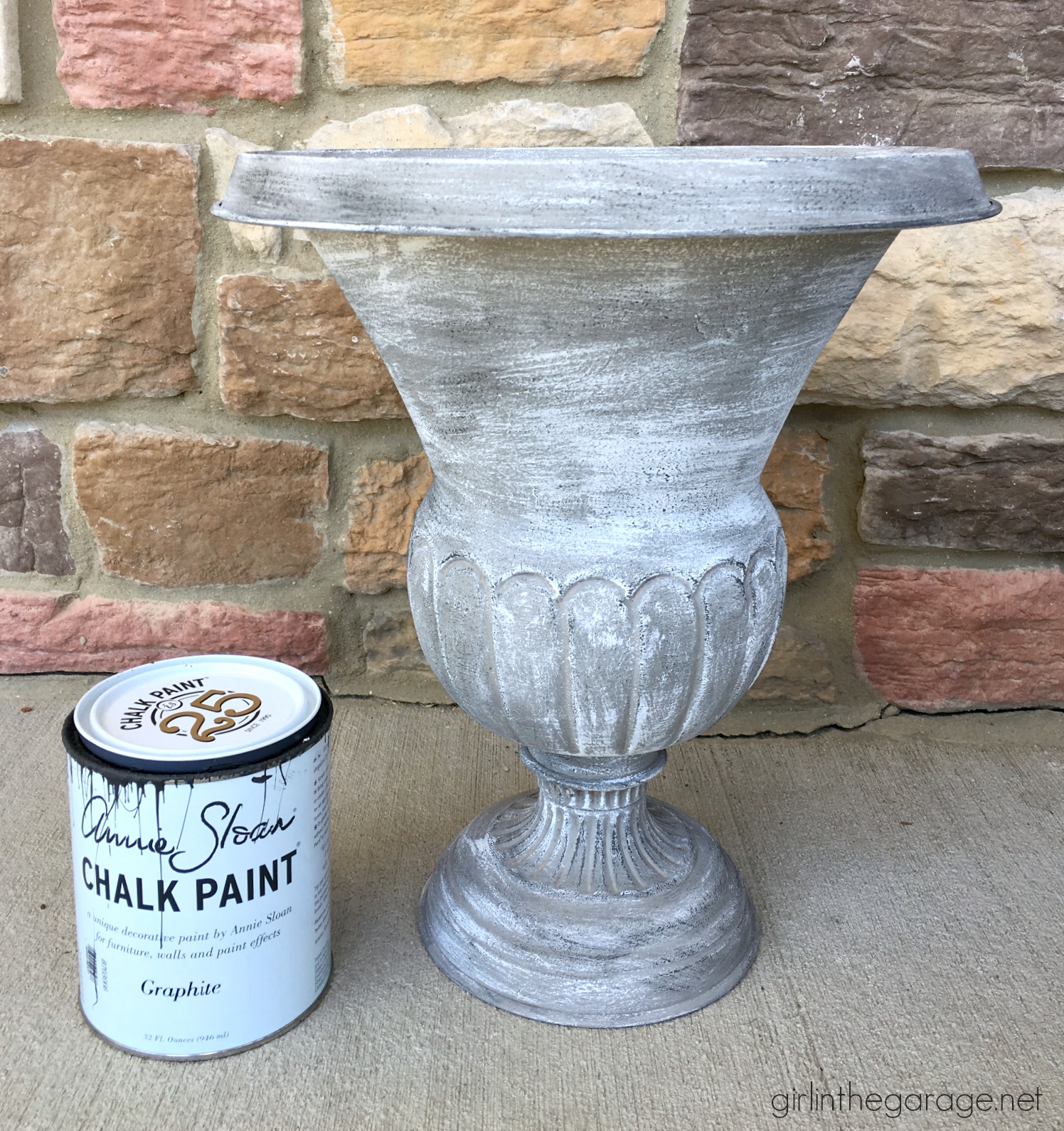 From a little way back, this definitely looks like a stone planter!  The layered Chalk Paint texture even feels like stone.  But thankfully it's a lot less heavy and was a lot less expensive.
The layered finish adds so much depth and interest, don't you think?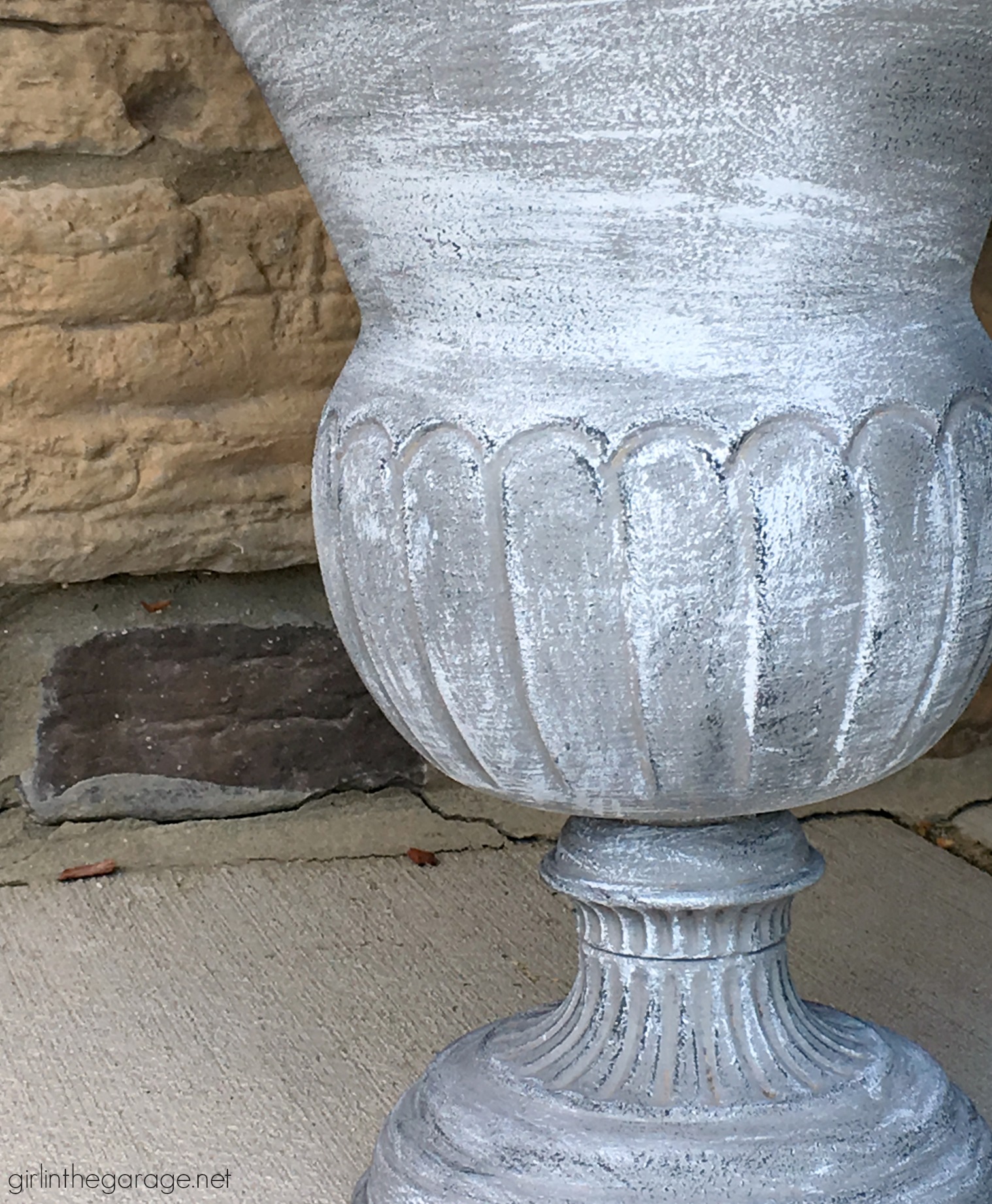 It looks so pretty with my faux peonies.   😉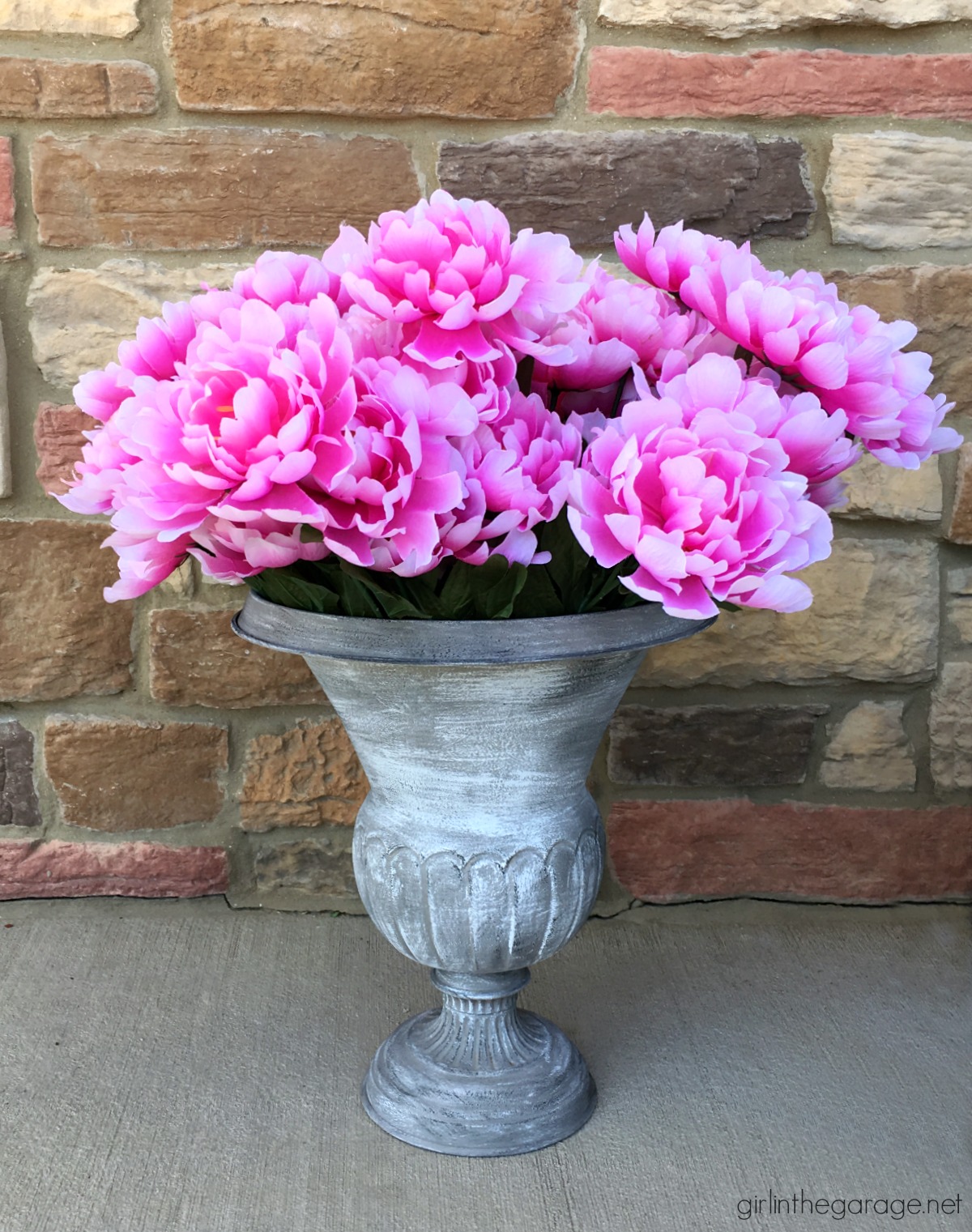 Here's a handy before/after graphic that you can pin or share: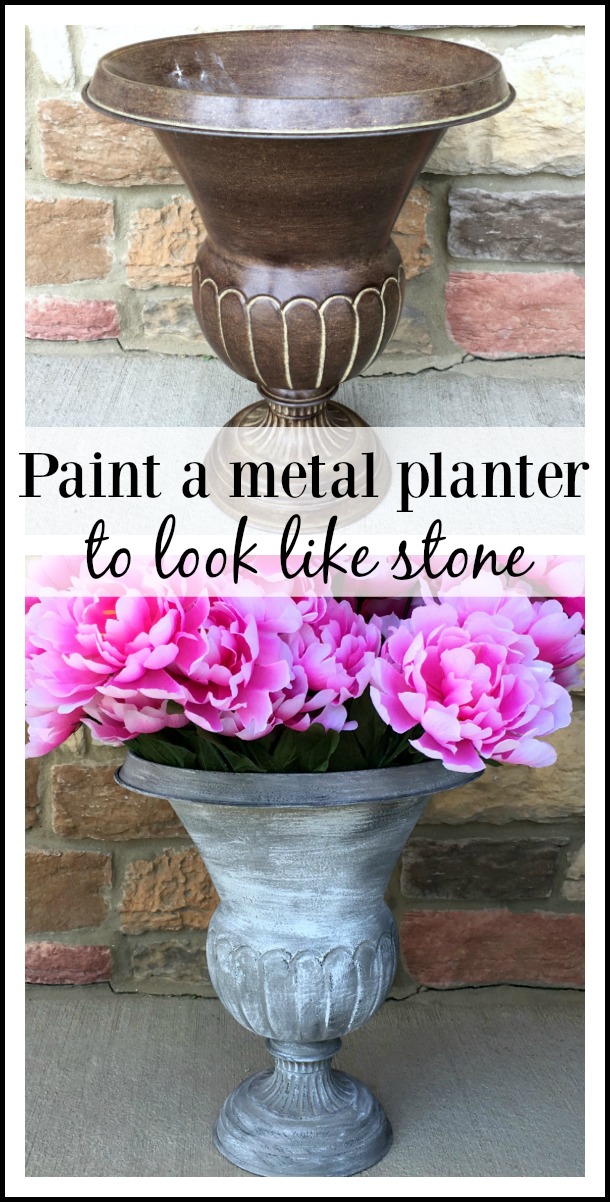 Now you know how to paint metal to look like stone – what do you think of this trick?  What item would you paint this way?   – Jen
It's time for Trash to Treasure Tuesday with my friends, where we share budget-friendly makeovers of free or thrifted items for your inspiration: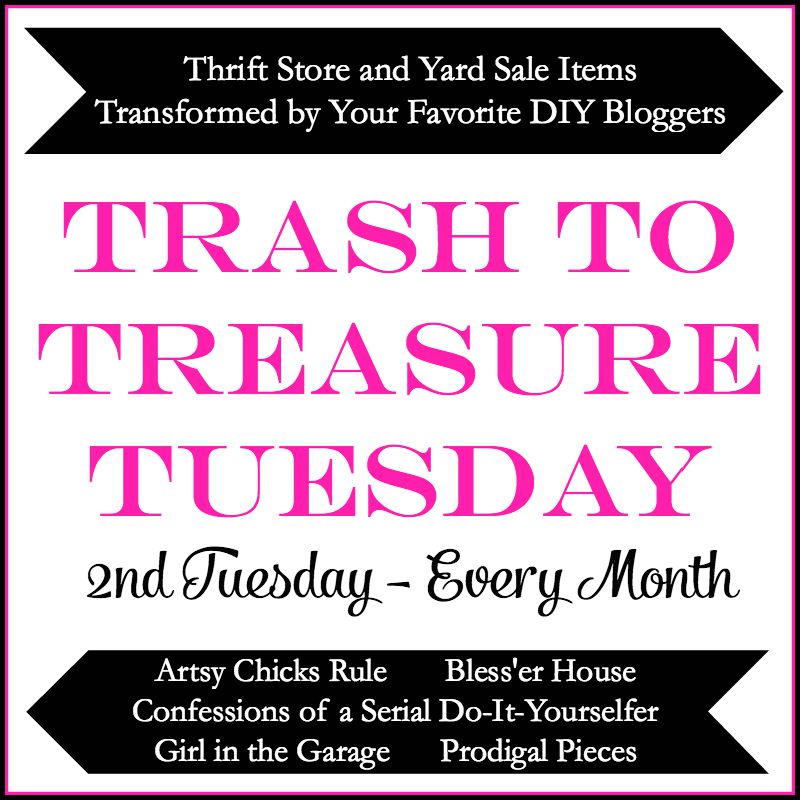 Below are the Before photos – visit the links underneath to see the After photos and learn how they did it!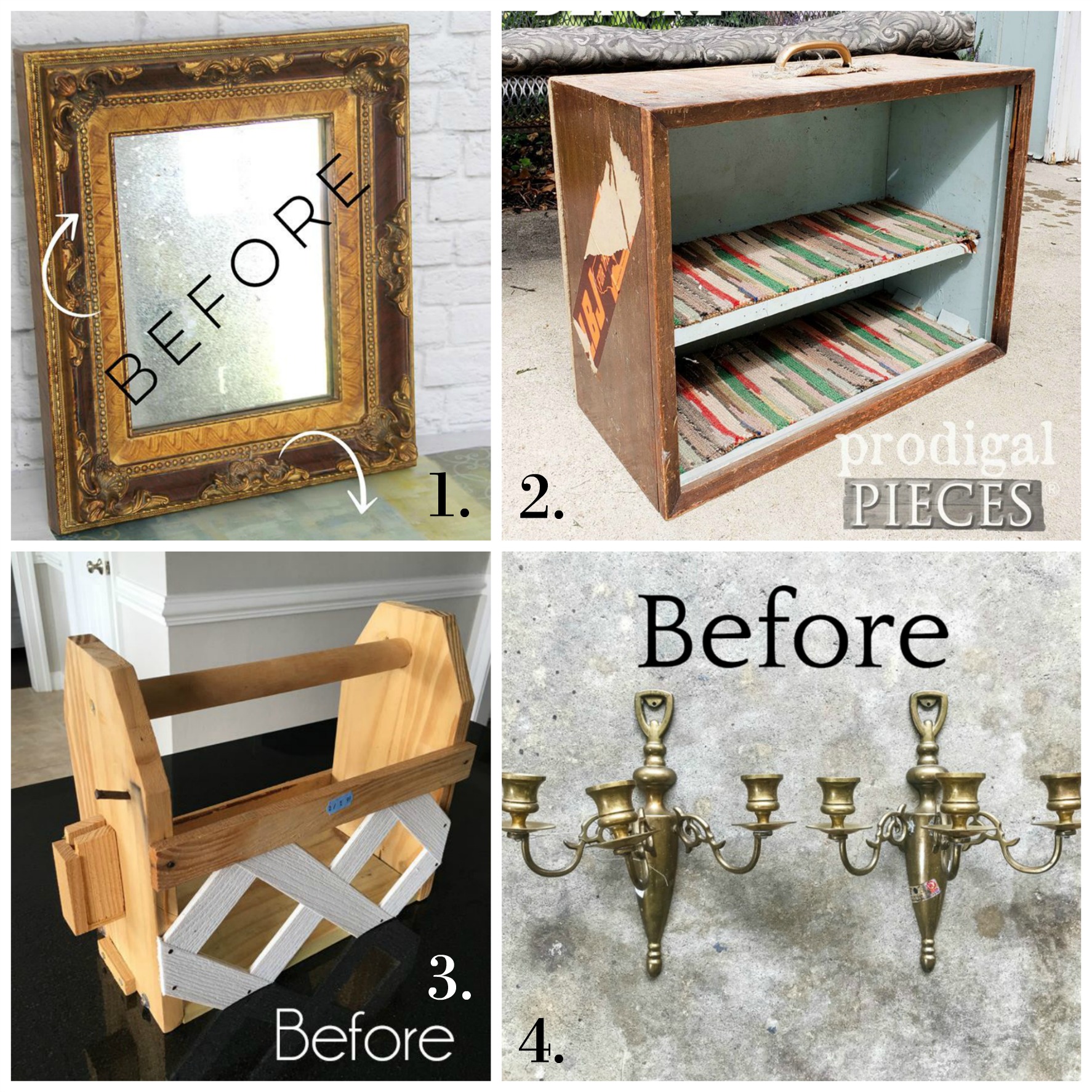 1. Artsy Chicks Rule
2. Prodigal Pieces
3. Confessions of a Serial DIYer
4. Bless'er House