Hey there, friend! Summer break is in full swing in Indiana and I've been trying to balance my work time with keeping the boys entertained enough so I don't have to hear "Mooooom, I'm booored" a hundred times every day, haha.
Today is Trash to Treasure Tuesday with my blogging friends, which means there are four bonus makeovers at the end of this post. This old repurposed radio cabinet looks pretty good from the front…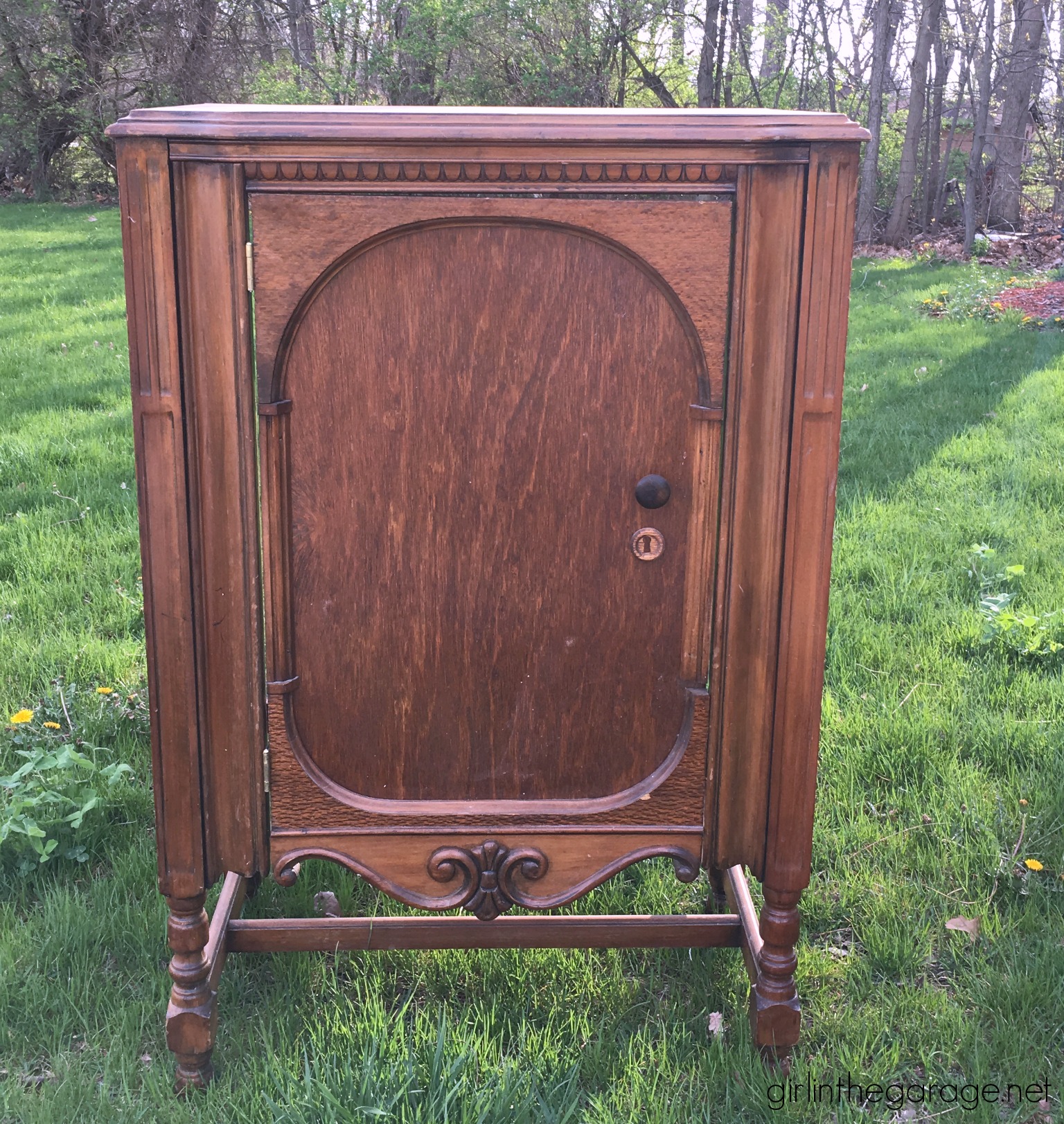 But open the door and it was missing some very important parts!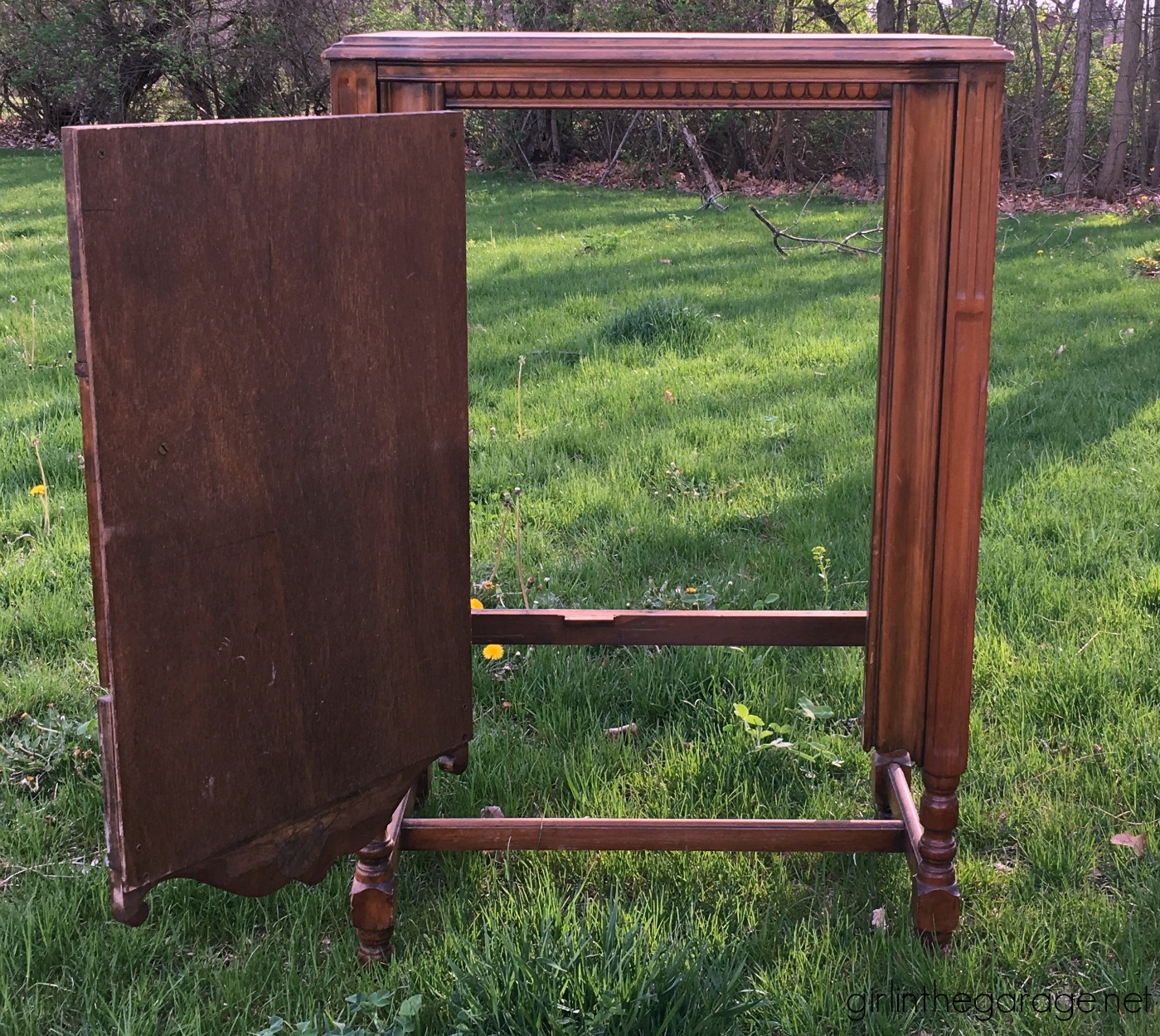 *This post contains some affiliate links so that you can easily find the products I use and recommend. Discover all my favorite brands and tools for doing furniture makeovers here.
Here's how we fixed up this repurposed radio cabinet:
Originally the door stayed closed just by rubbing against the bottom of the door frame – not good! I added a little wood block inside and attached a new magnetic closure (see below), and then sanded the door frame enough to stop the rubbing.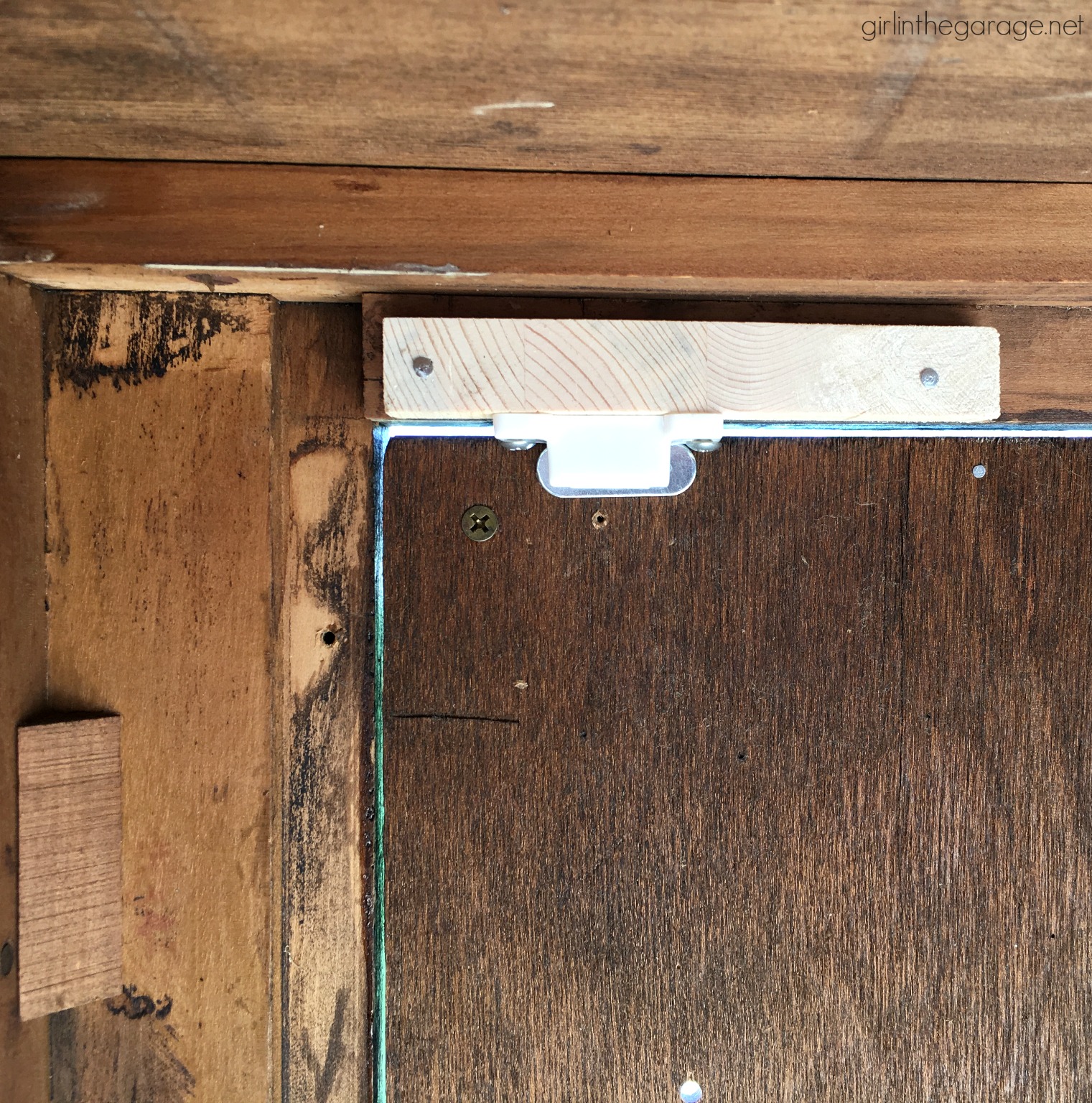 There were short little ledges inside already around the middle and bottom, and Guy in the Garage cut shelves to fit perfectly on top. Tip: It's much easier to paint the inside of the cabinet during this step before the back is attached.
Mr. GITG also sanded the top smooth with our electric sander to quickly get rid of scratches and blemishes.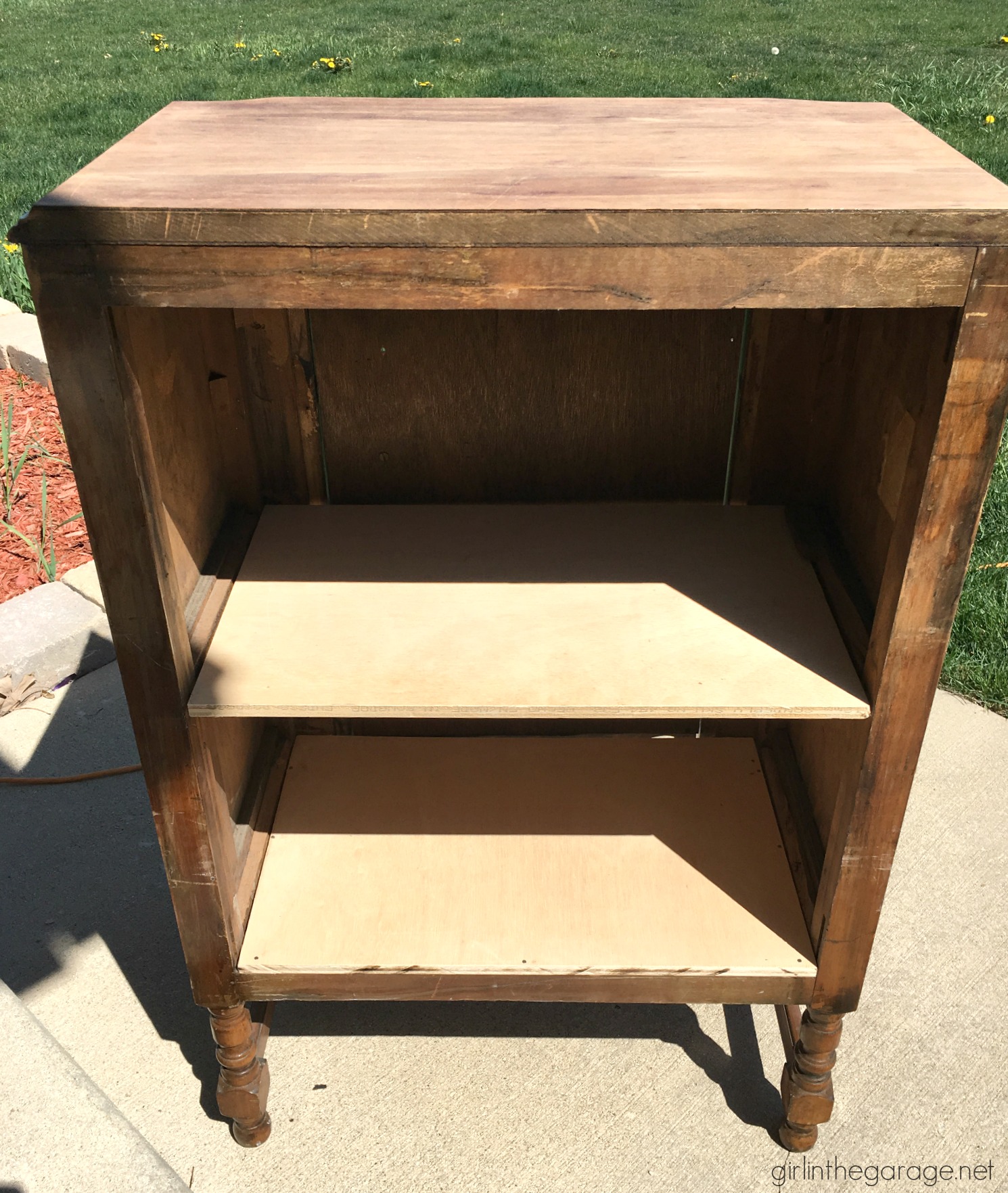 He cut a new back which I painted and nailed into place.
On the front of the door there was a little piece of decorative trim missing – thankfully it was simple to make a couple cuts and glue it on with my favorite super glue.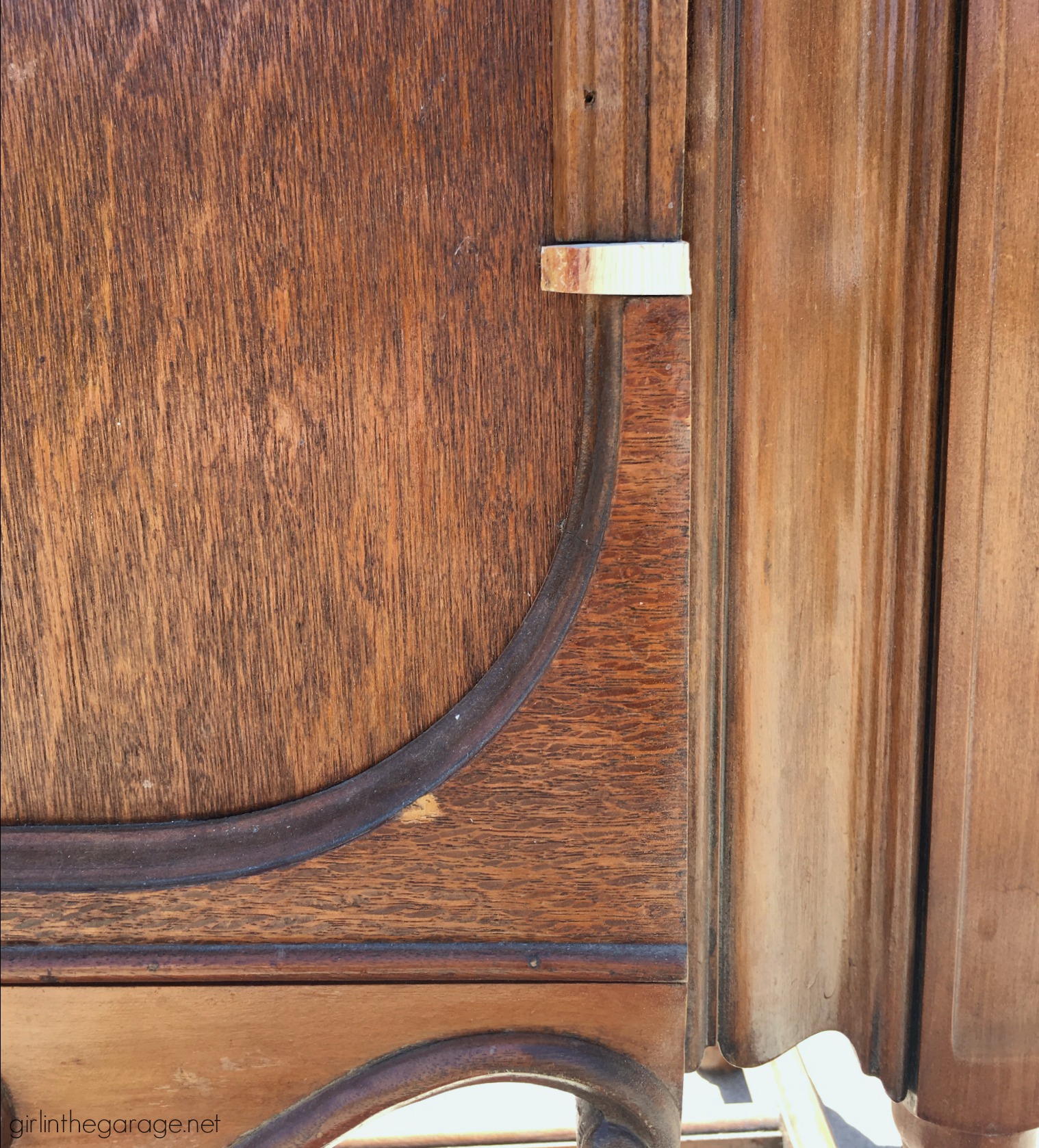 Finally, the outside was painted in Annie Sloan Chalk Paint in Provence, lightly sanded and distressed with sandpaper, and then sealed with Annie Sloan's clear wax.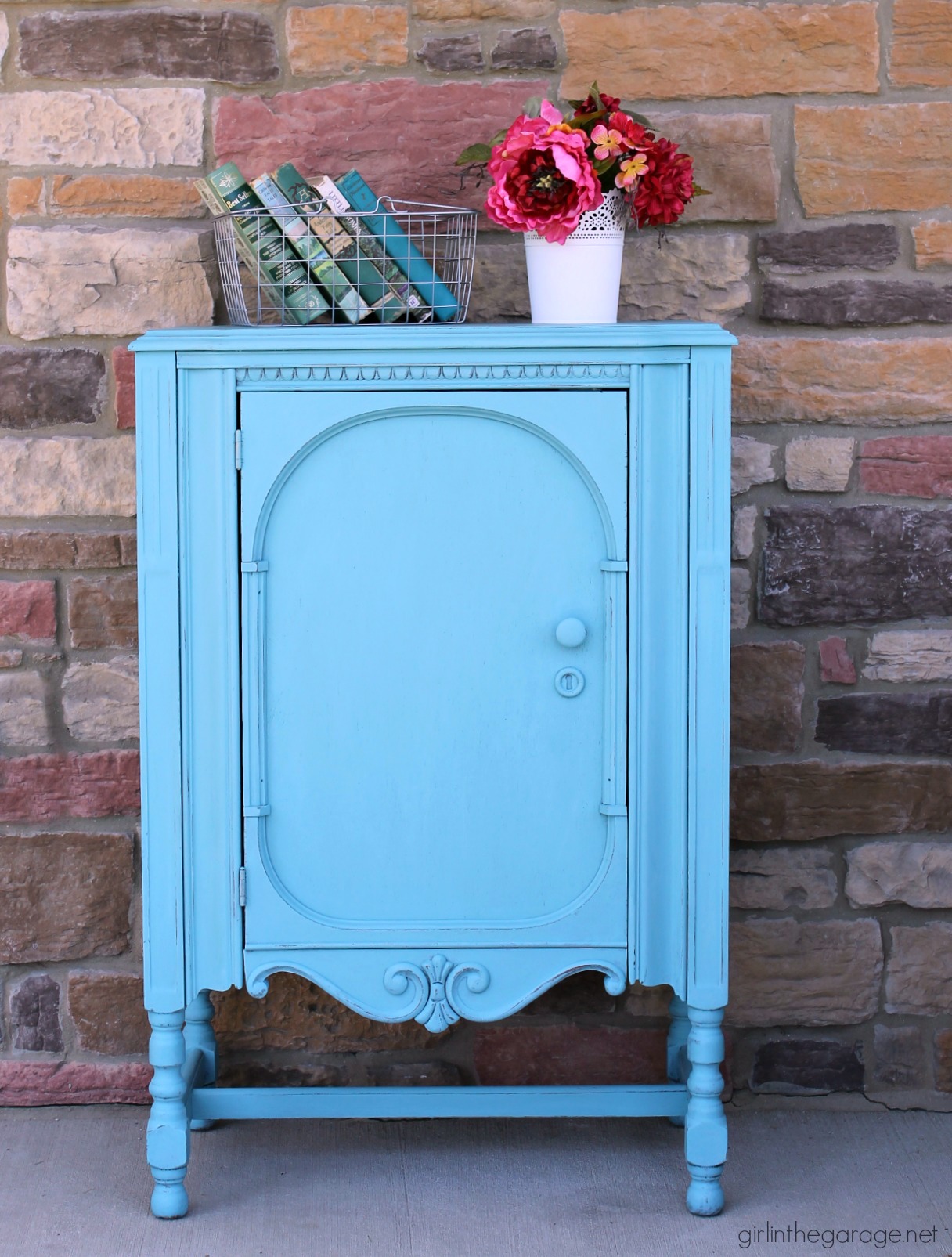 The shelves inside were painted in Annie Sloan Chalk Paint in Country Grey.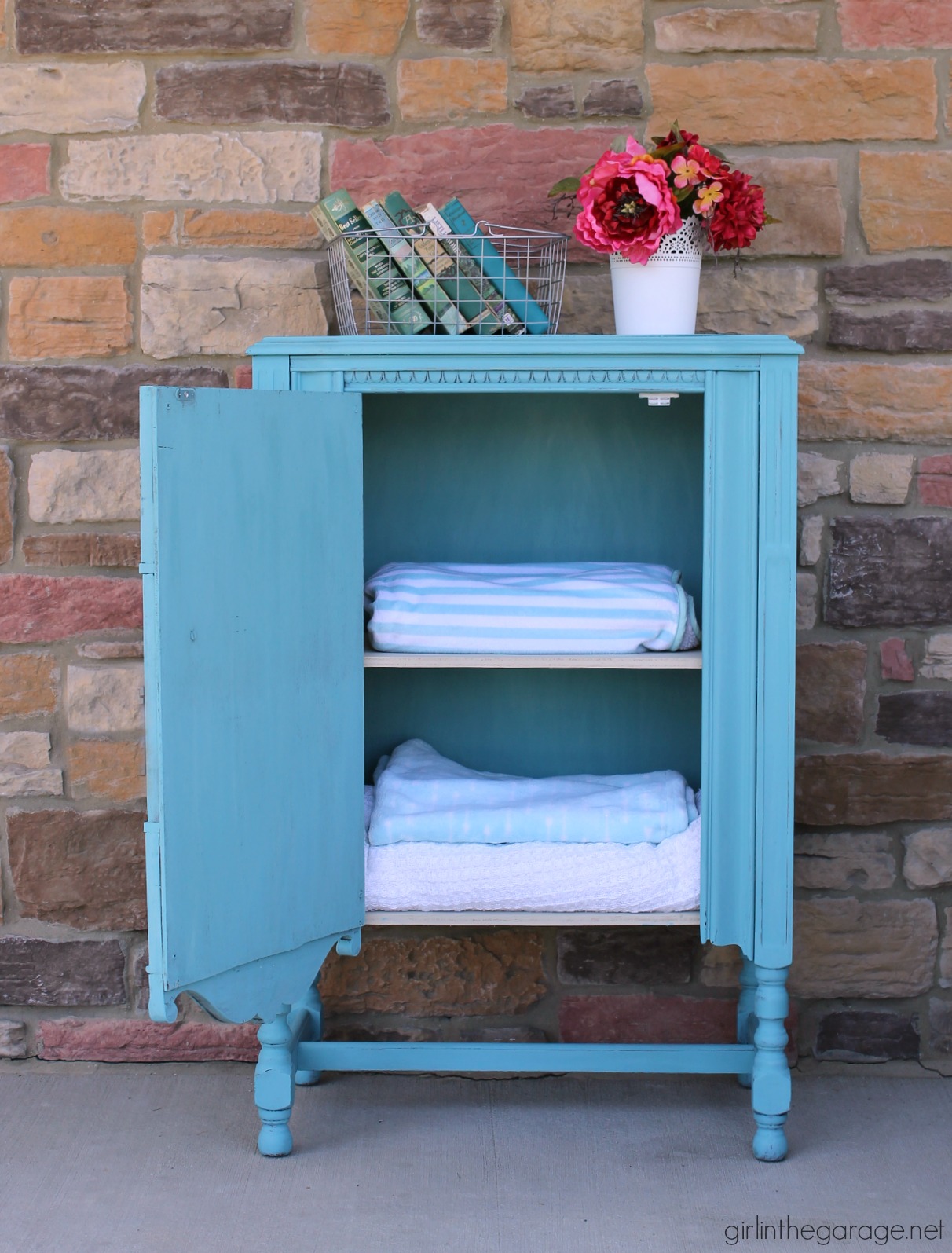 Provence used to be one of my favorite Chalk Paint colors, but I haven't used it for far too long. The turquoise blue is so pretty!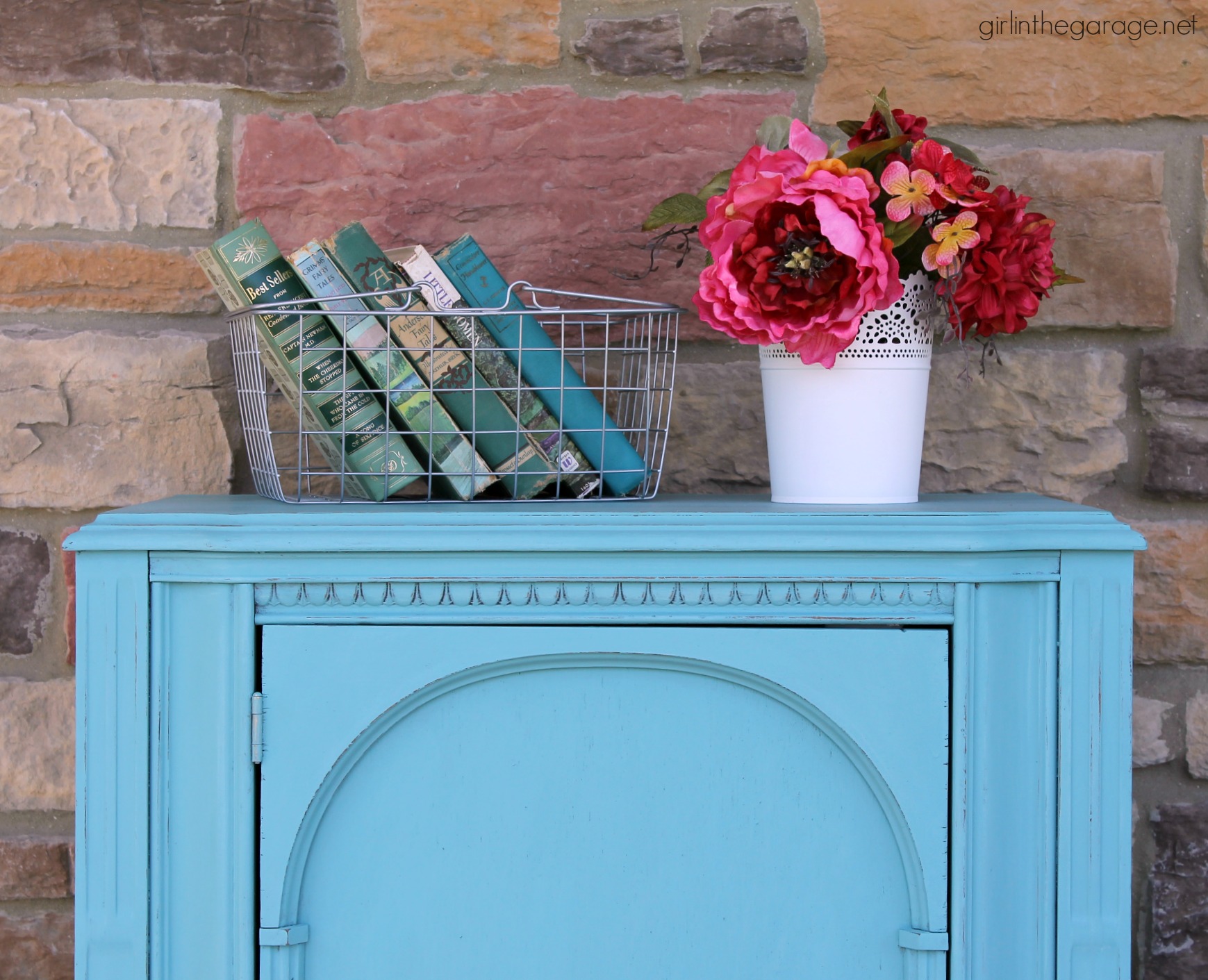 The details look so good with the distressed brown wood peeking from under the blue.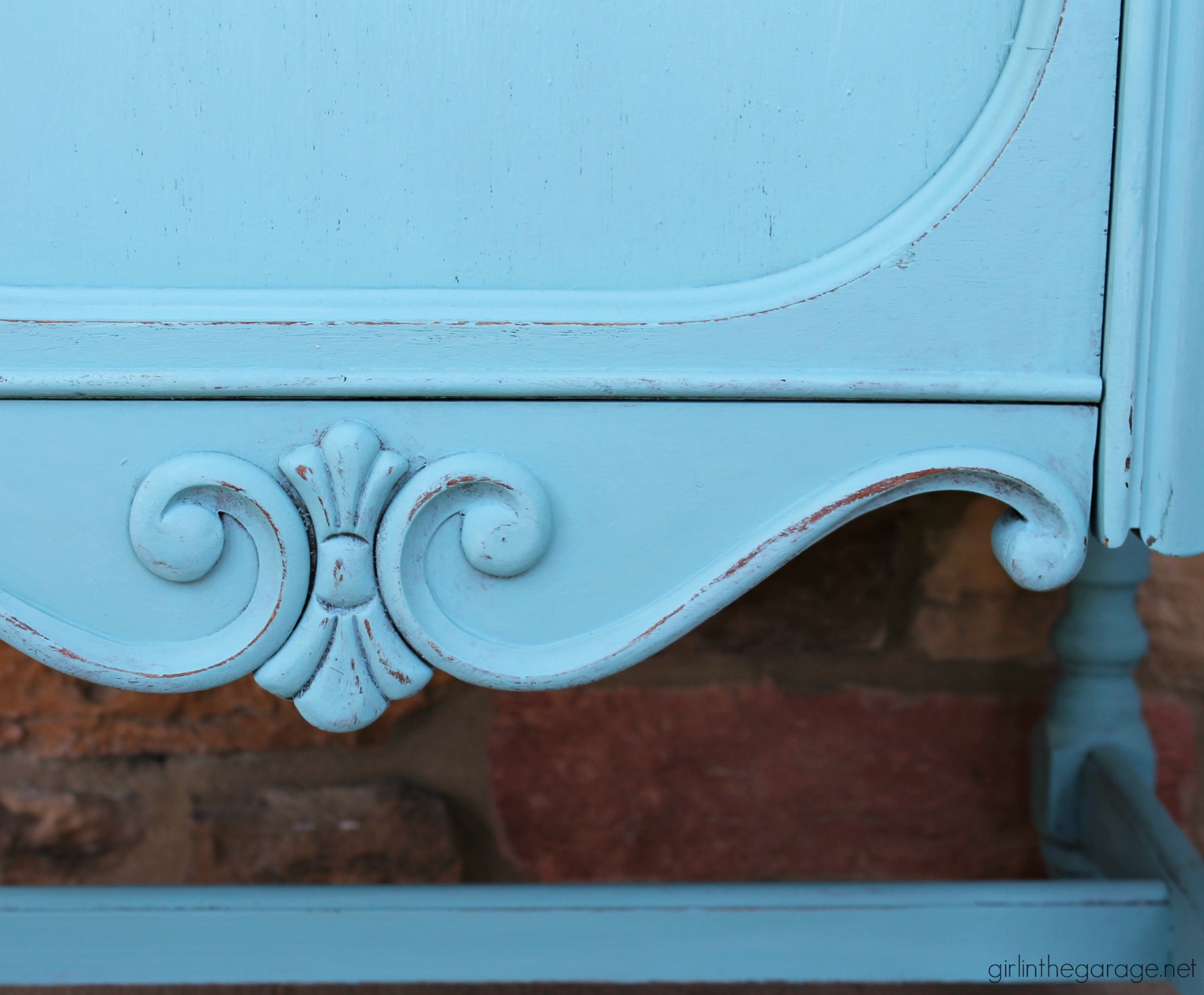 Below is where I added the new little piece of wood. Shhhhhh… Would you have noticed if I hadn't told you?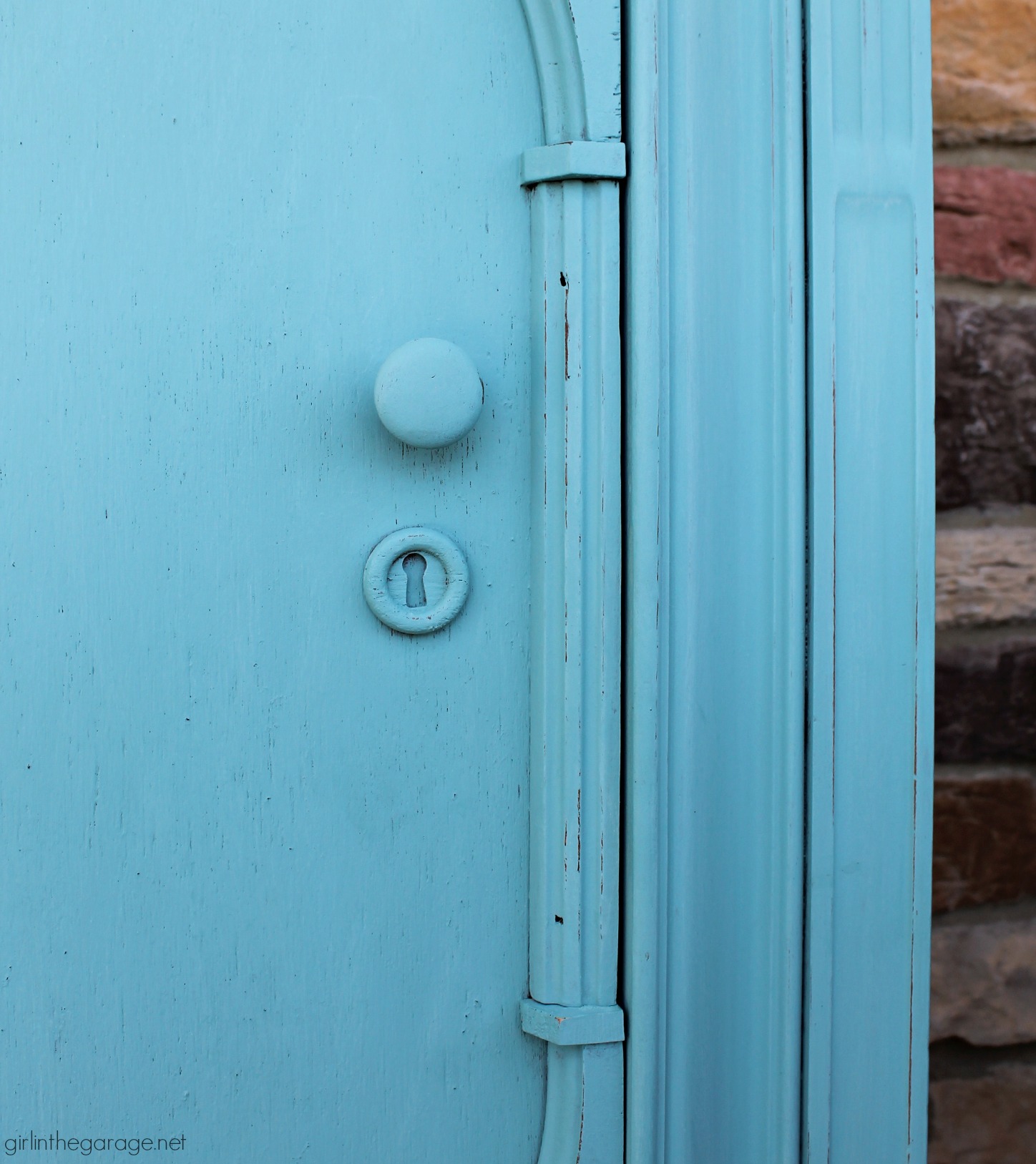 Here's a reminder of how far this repurposed radio cabinet came: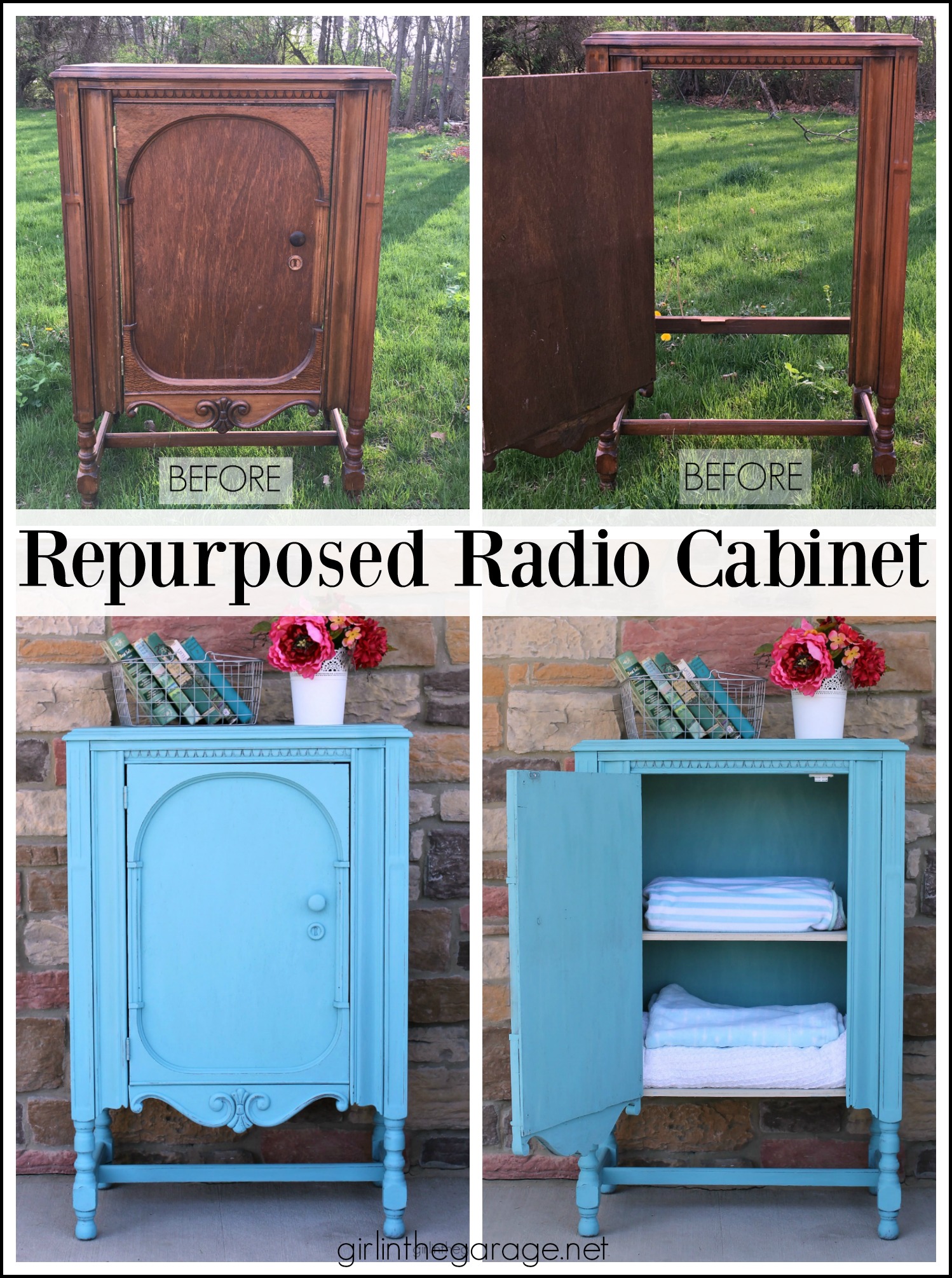 I hope you love it as much as I do, and that it inspires you with your own projects. I almost gasped when I saw it a yard sale for $20! It didn't even bother me that the back and insides were missing. All the pretty parts were still there. 🙂
I'd so appreciate it if you'd leave me a comment and/or share this post to inspire others! xo Jen
* Now it's time for Trash to Treasure Tuesday – Woot Woot *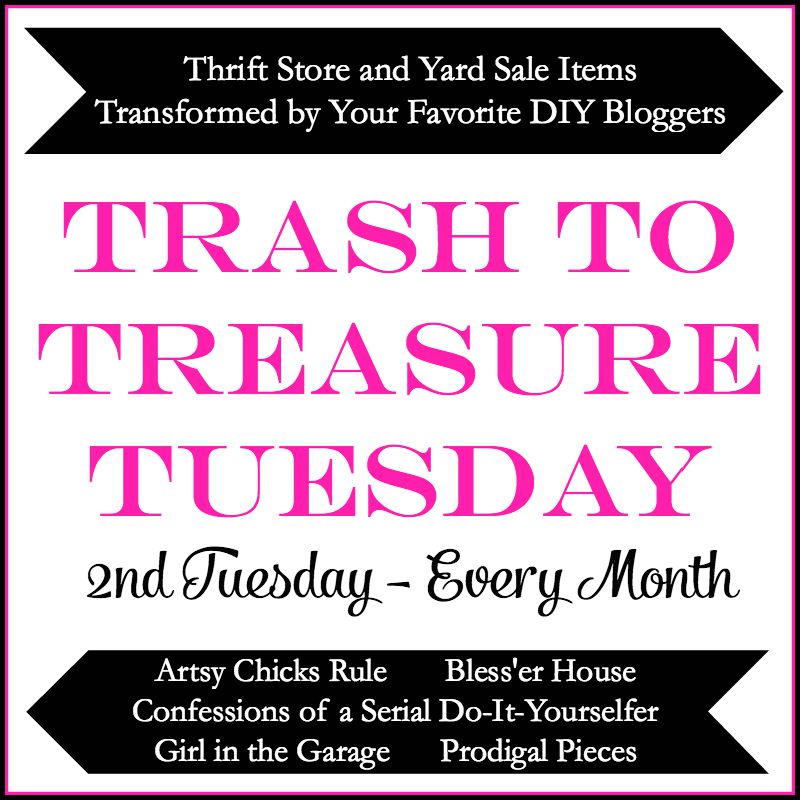 Below are the Before photos – visit the links underneath to see the After and learn how they did it: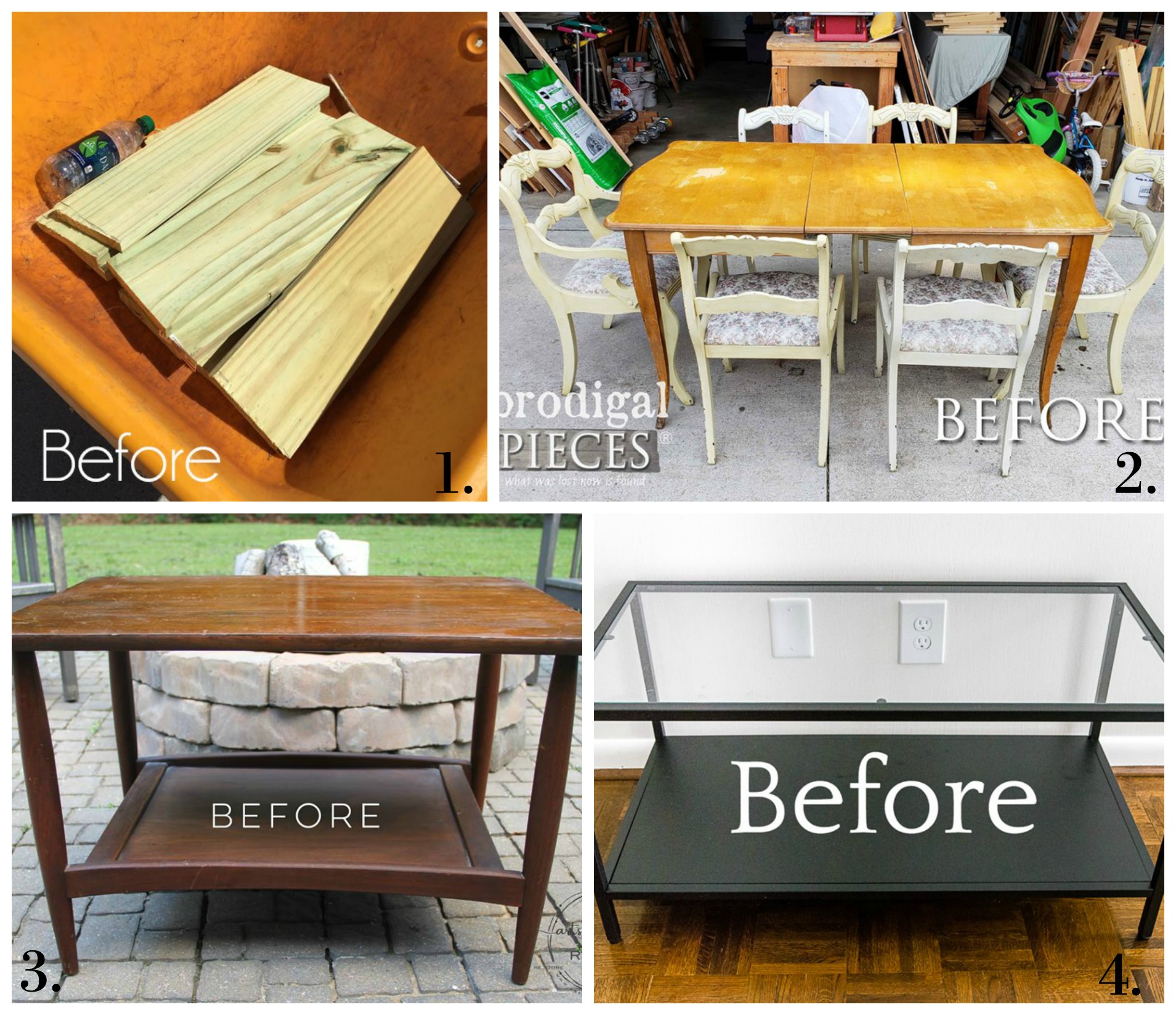 1. Confessions of a Serial DIYer
2. Prodigal Pieces
3. Artsy Chicks Rule
4. Bless'er House