Woot!  It's Trash to Treasure Tuesday – the last one of 2015.  We started this blog hop in July and it has become one of my favorite days each month.  I love seeing how my friends transform ordinary items into new and improved pieces.  (At the end of this post you can see their projects.)  You can see my previous T2T posts HERE.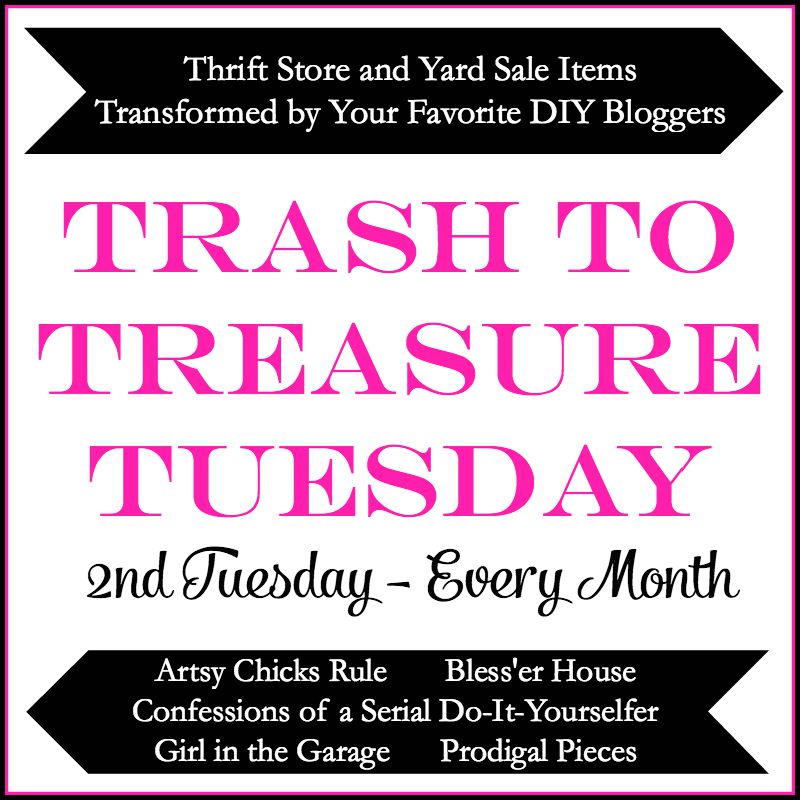 I found this wooden box at Goodwill, and I could tell someone had already made it over.  The blue paint was streaky and the Santa paper was decoupaged on.  It's perfectly festive for Christmastime, but not something most people would leave out year-round.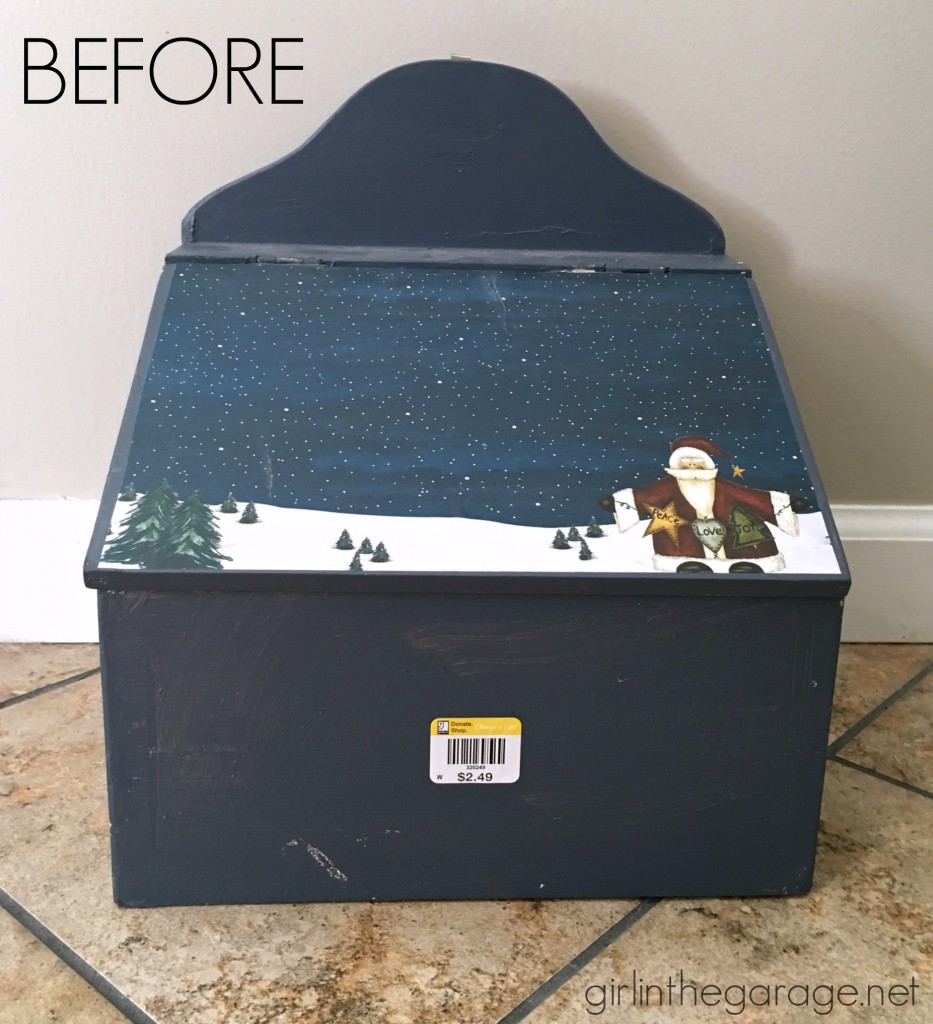 Some of the paper came off by just peeling it – the rest I rubbed with a wet paper towel and then sanded off.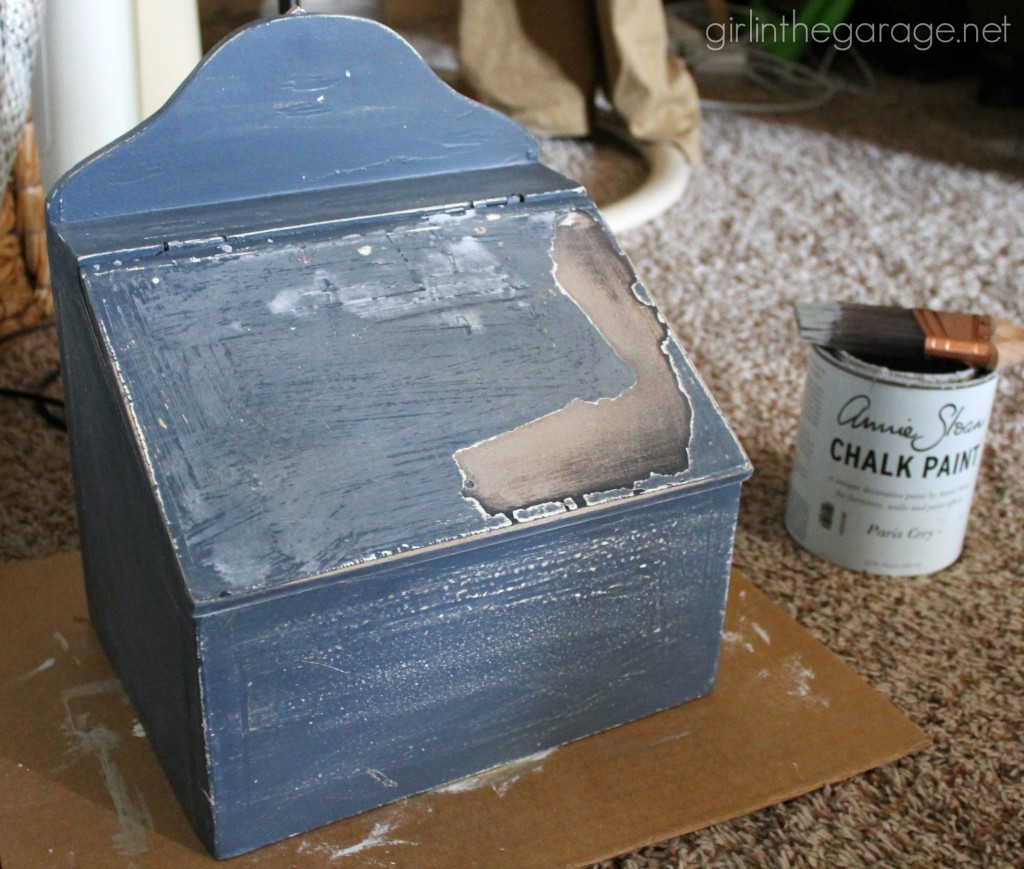 Then I gave it one coat of Paris Grey Chalk Paint by Annie Sloan…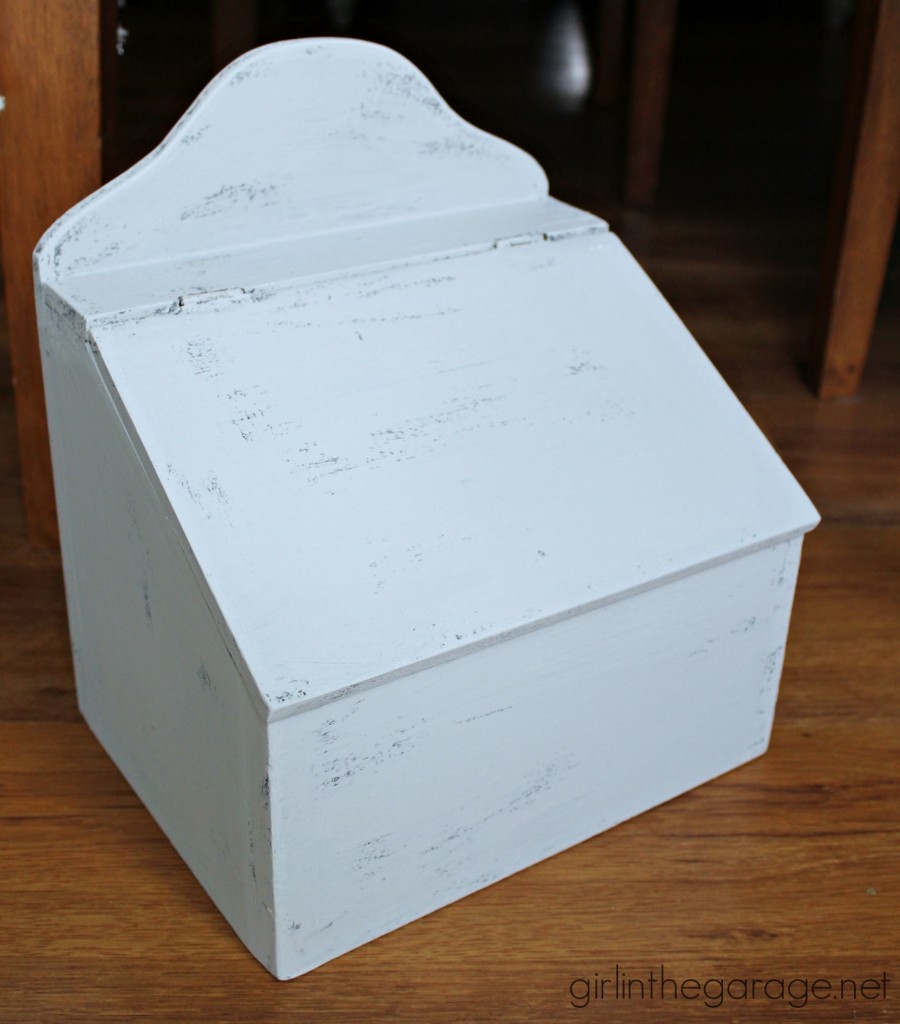 and one coat of Pure White.  Next I painted THIS bicycle stencil
 (affiliate link)…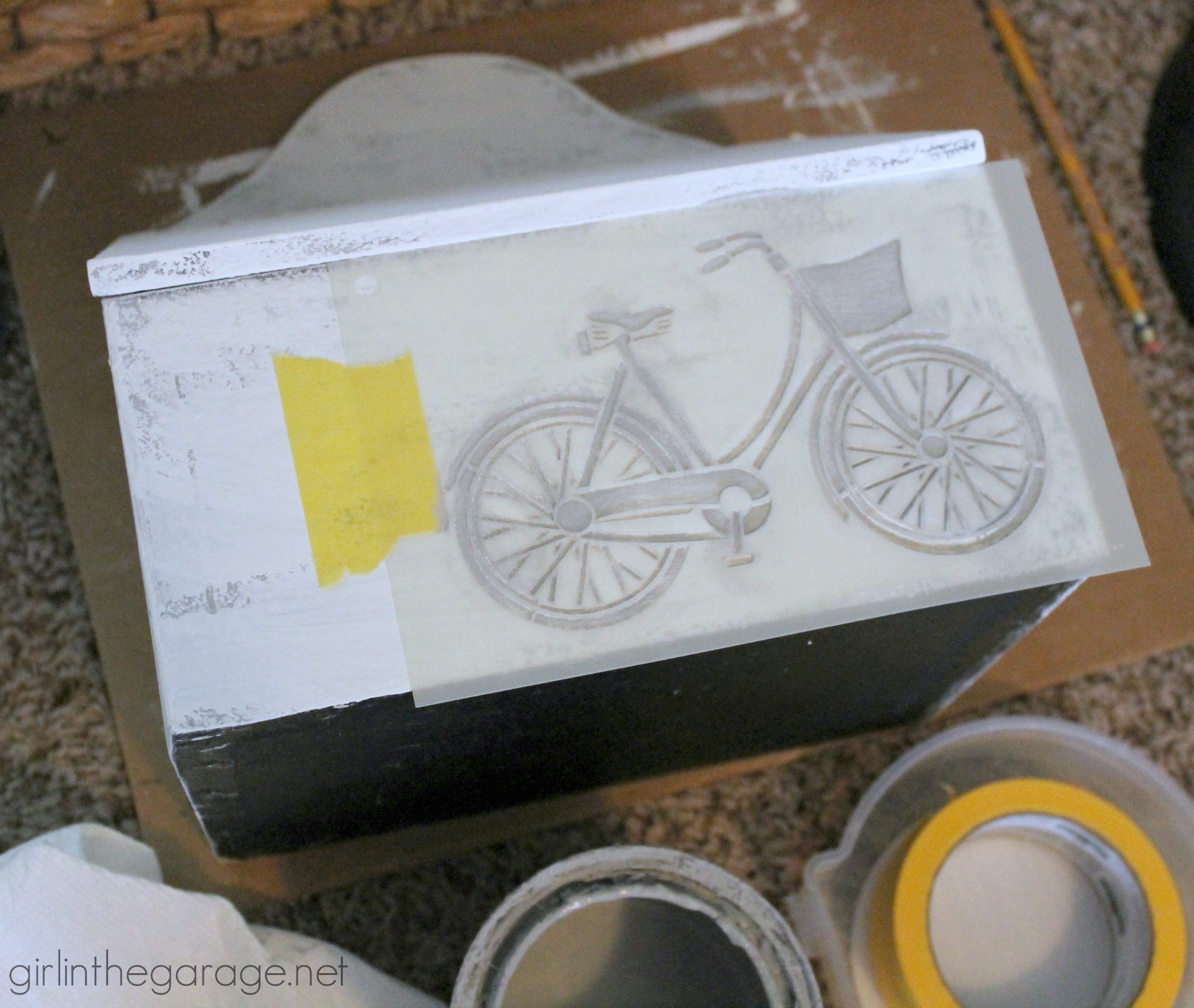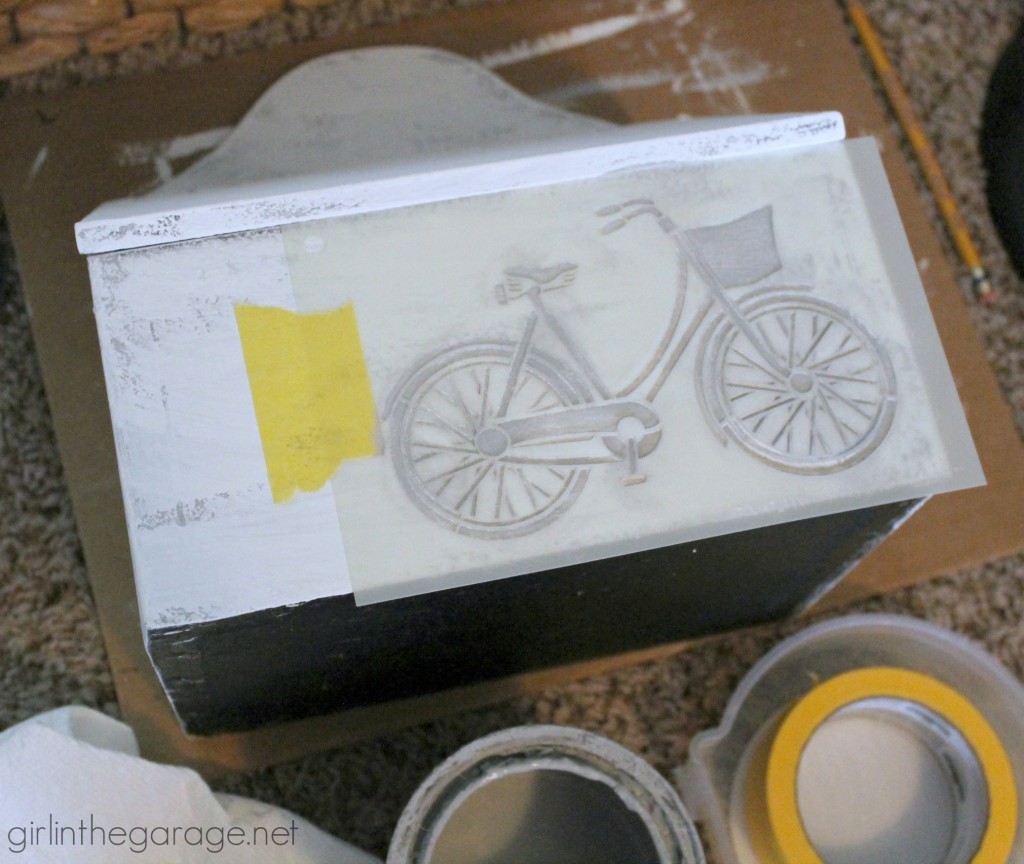 and THIS number stencil
 (affiliate link) in Paris Grey again.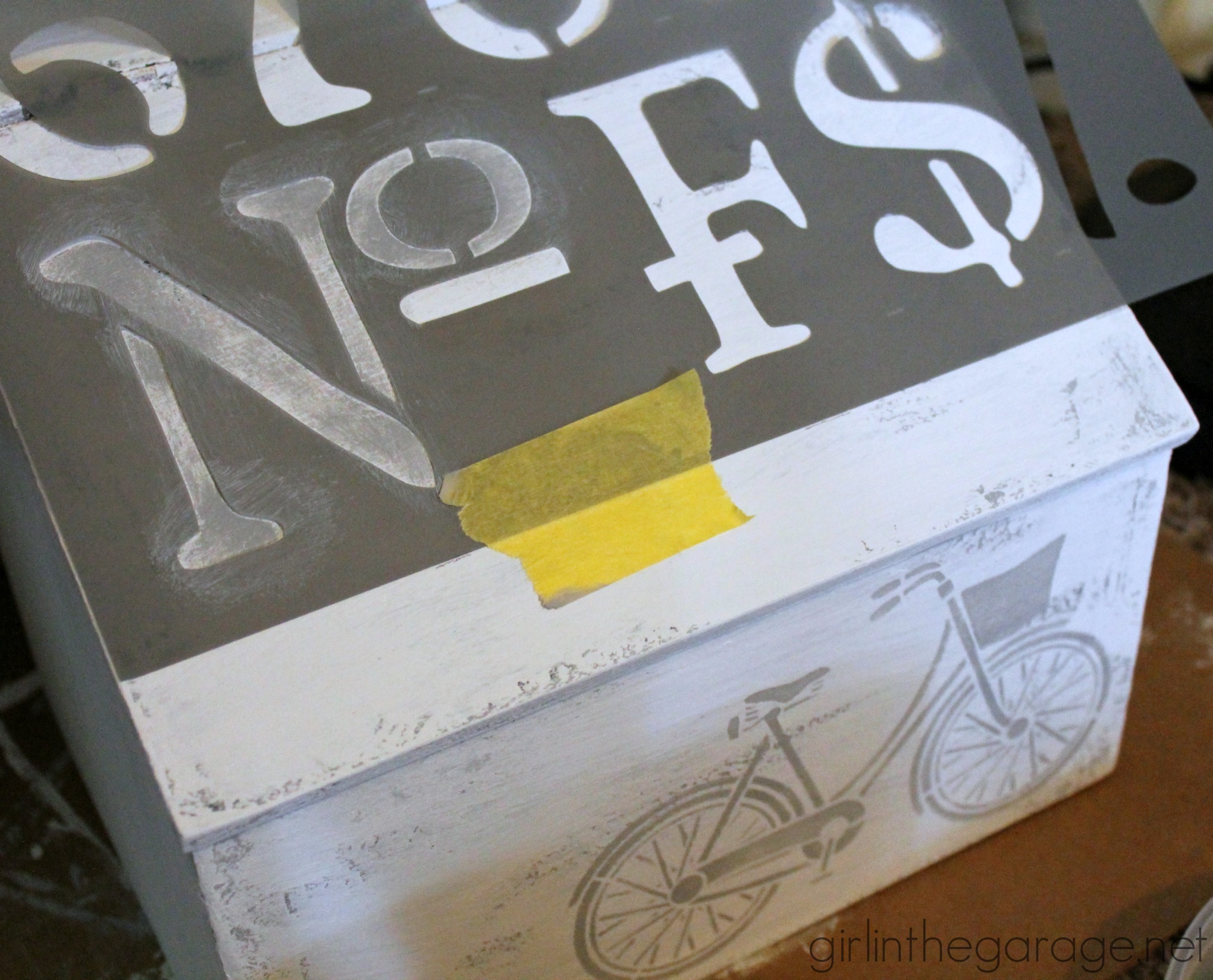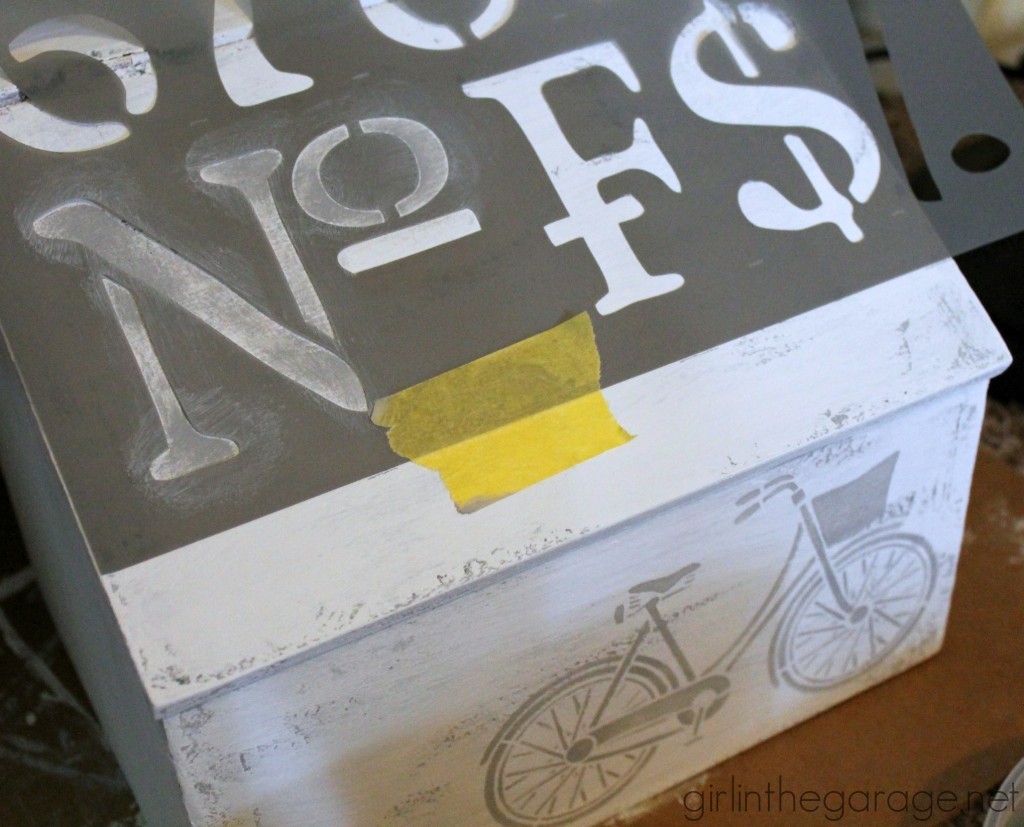 I distressed it a lot to make it look worn over time.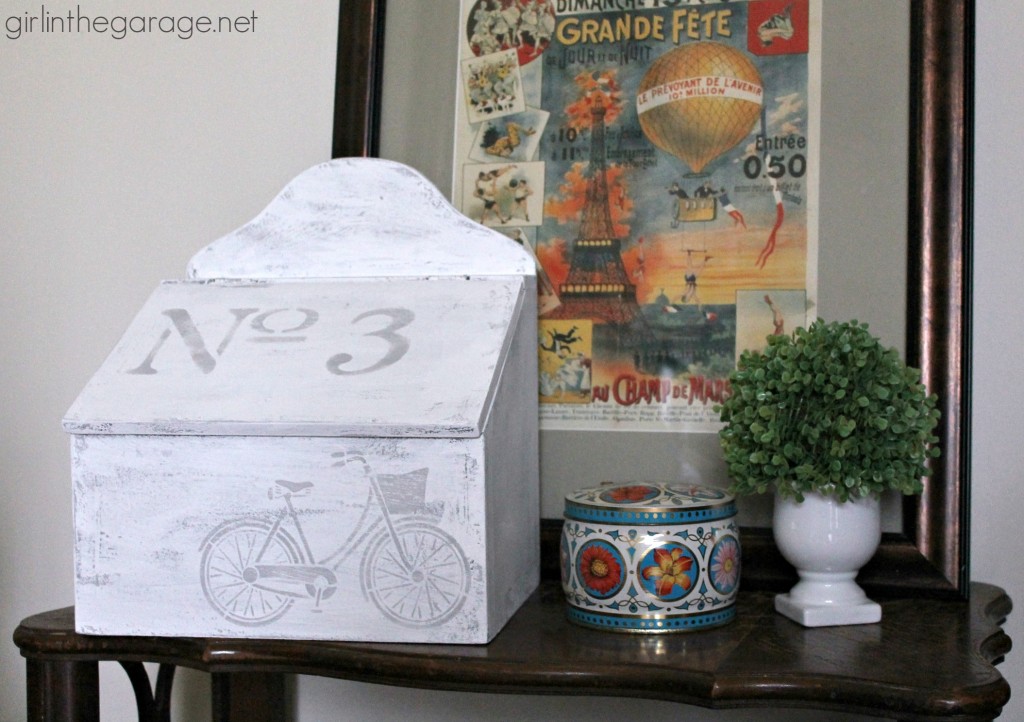 I think it's super cute.  And I really had to keep myself from adding "Paris" or something French like I usually do.  Haha.  It still kind of has a Frenchy vibe though I think.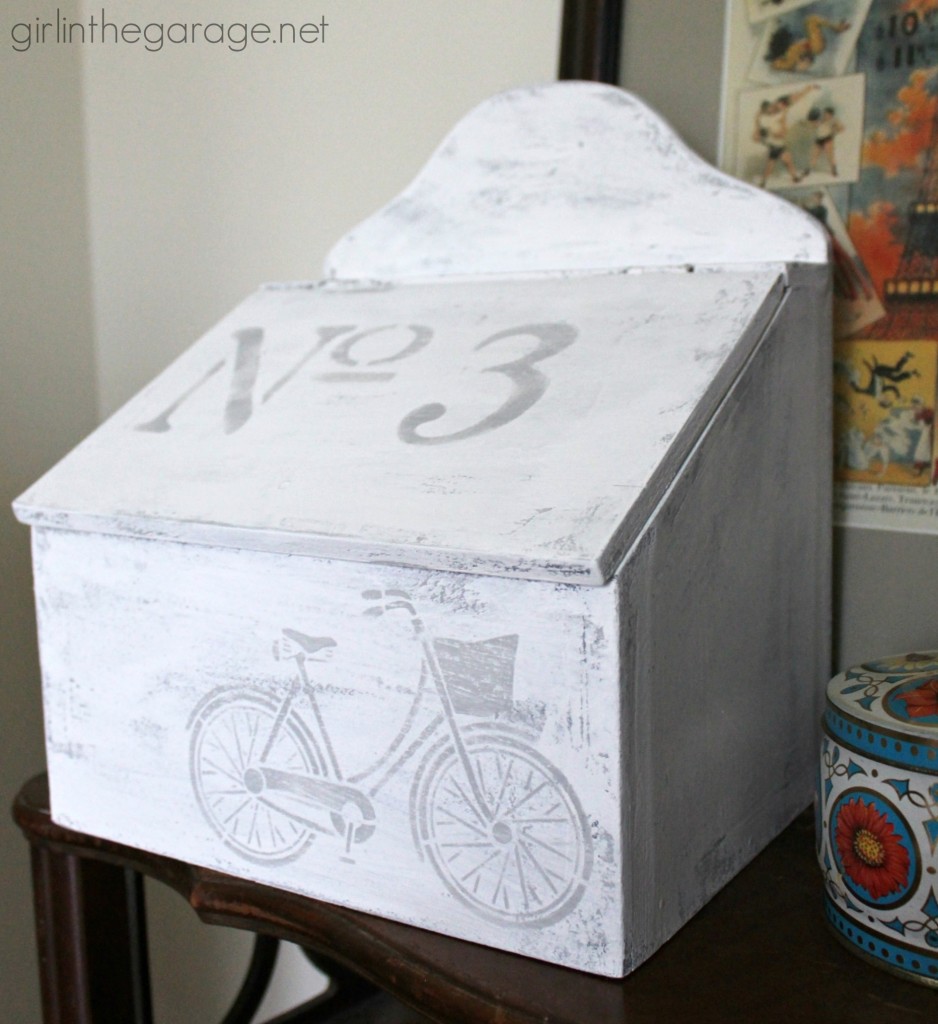 And here's a before/after of this box makeover if you want to pin it:   🙂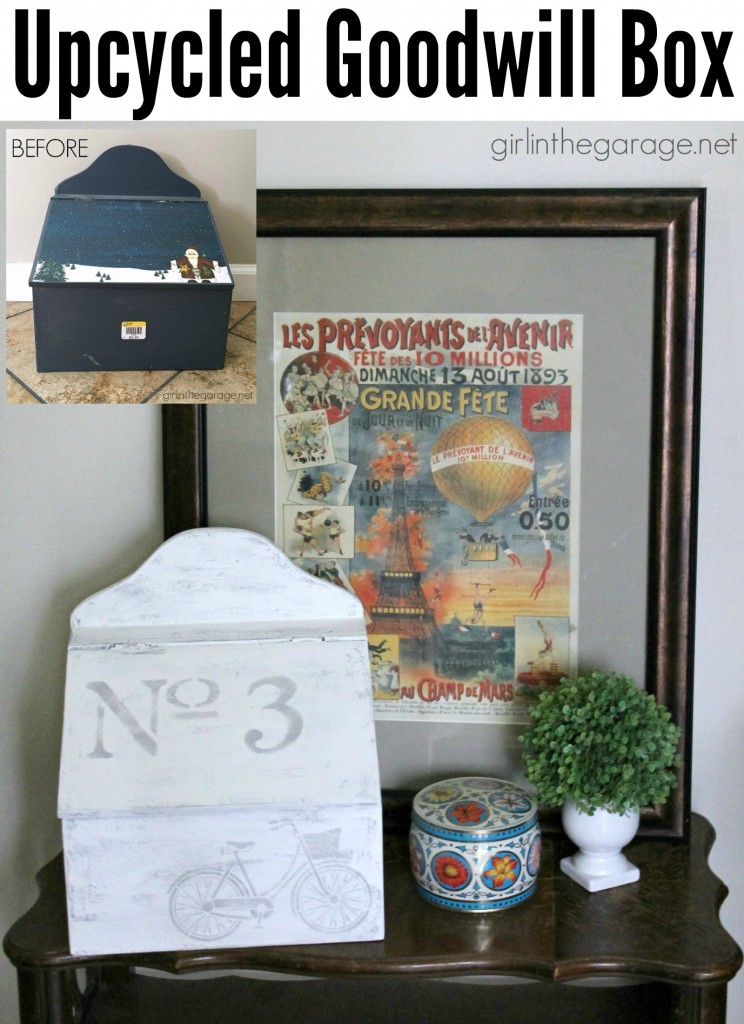 Jen
Now visit my friends' posts below to see their fantastic Trash to Treasure makeovers!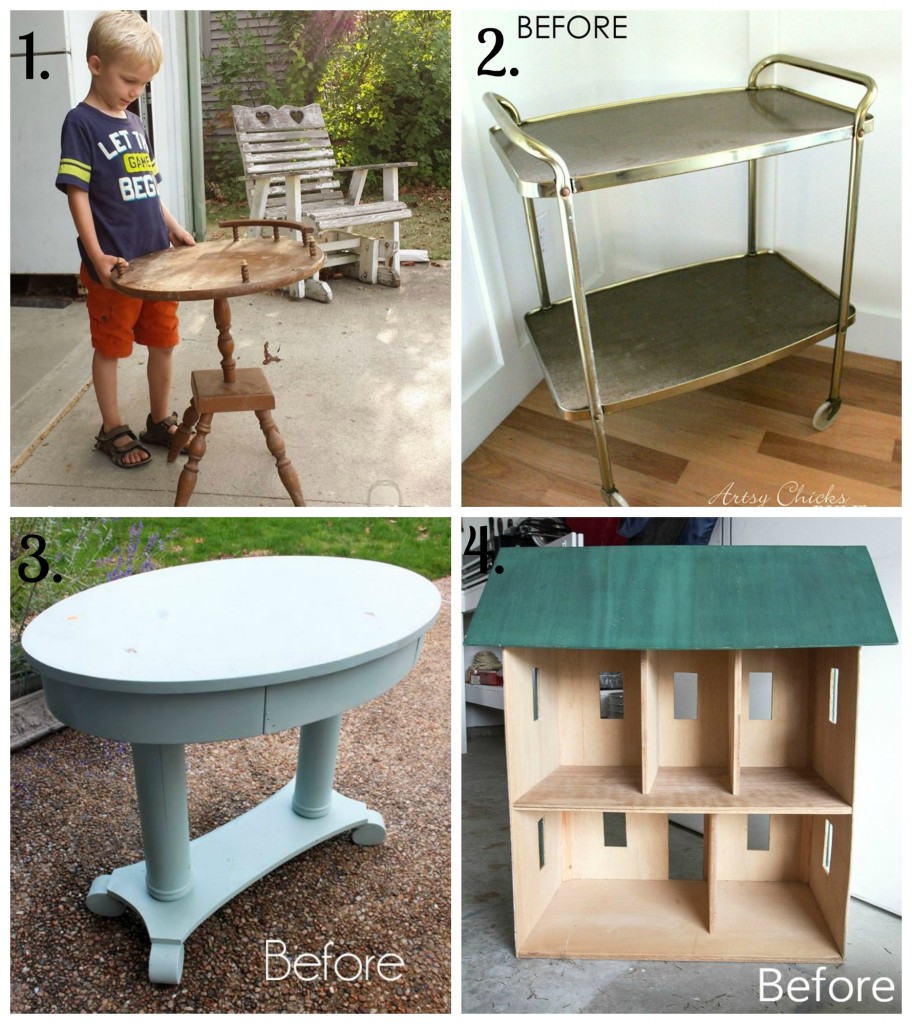 3.  Confessions of a Serial DIYer
Fun fact #1:  I actually purchased the Paris artwork above on our first trip to Paris in 2008.
Fun fact #2:  Baby E was especially fussy yesterday and wanted to be held all day, so I was holding him in one arm and holding my camera in the other to get my "after" photos.
xo