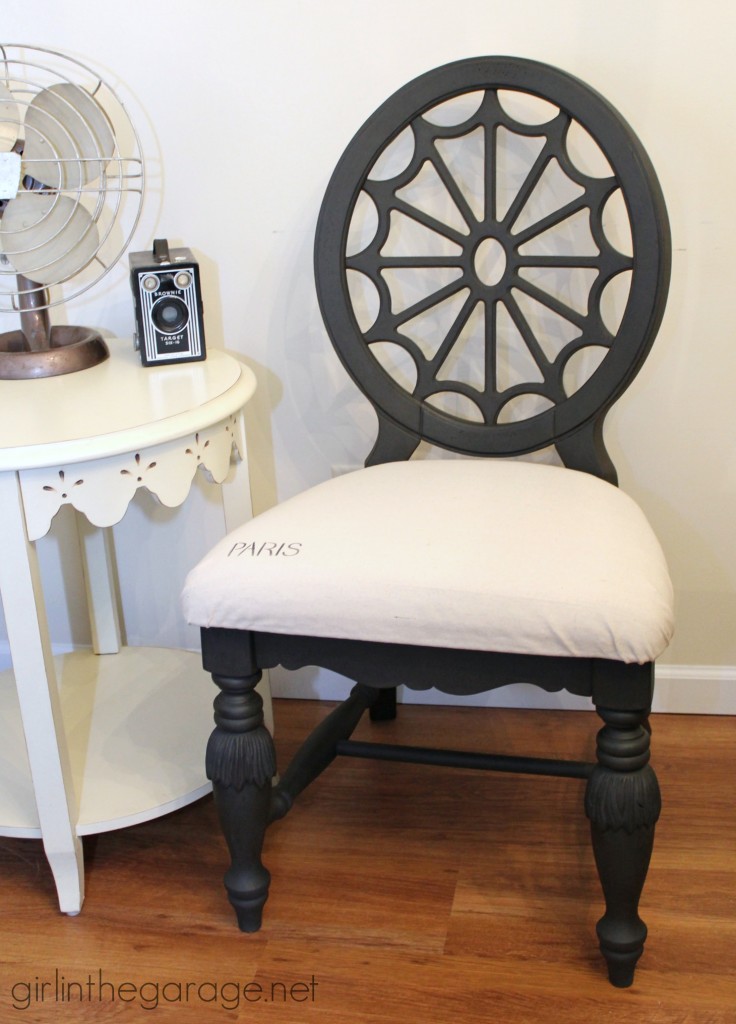 Today's chair makeover is simple but classy.
I forgot to take a "proper" before photo – this is the one my mom snapped on her cell when she saw it at a yard sale.  😉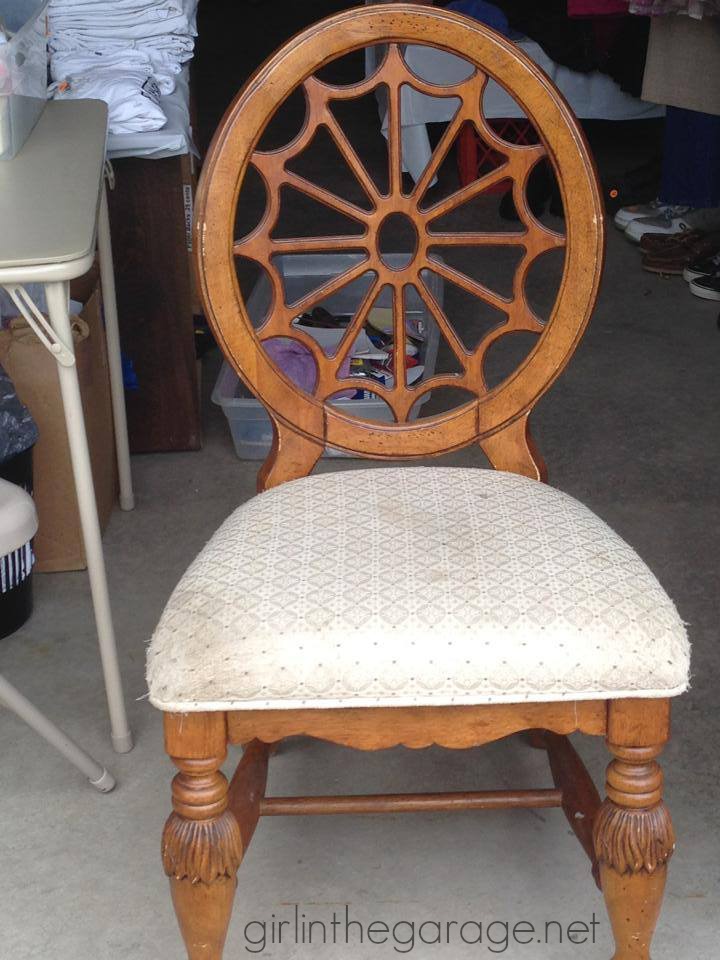 I had some leftover fabric picked out for the seat, but realized too late that the piece wasn't big enough.  So I searched high and low through my stash and just wasn't happy with anything I had.  Then it hit me – since the back of this chair is so unique, it doesn't need a busy print to compete with.
I painted the chair with Annie Sloan Chalk Paint® in Graphite, waxed with Annie Sloan's dark wax, and then decided on a simple painter's drop cloth to recover the seat.  But it was a little too simple – so I added a small PARIS stencil from Royal Design Studio on the lower corner.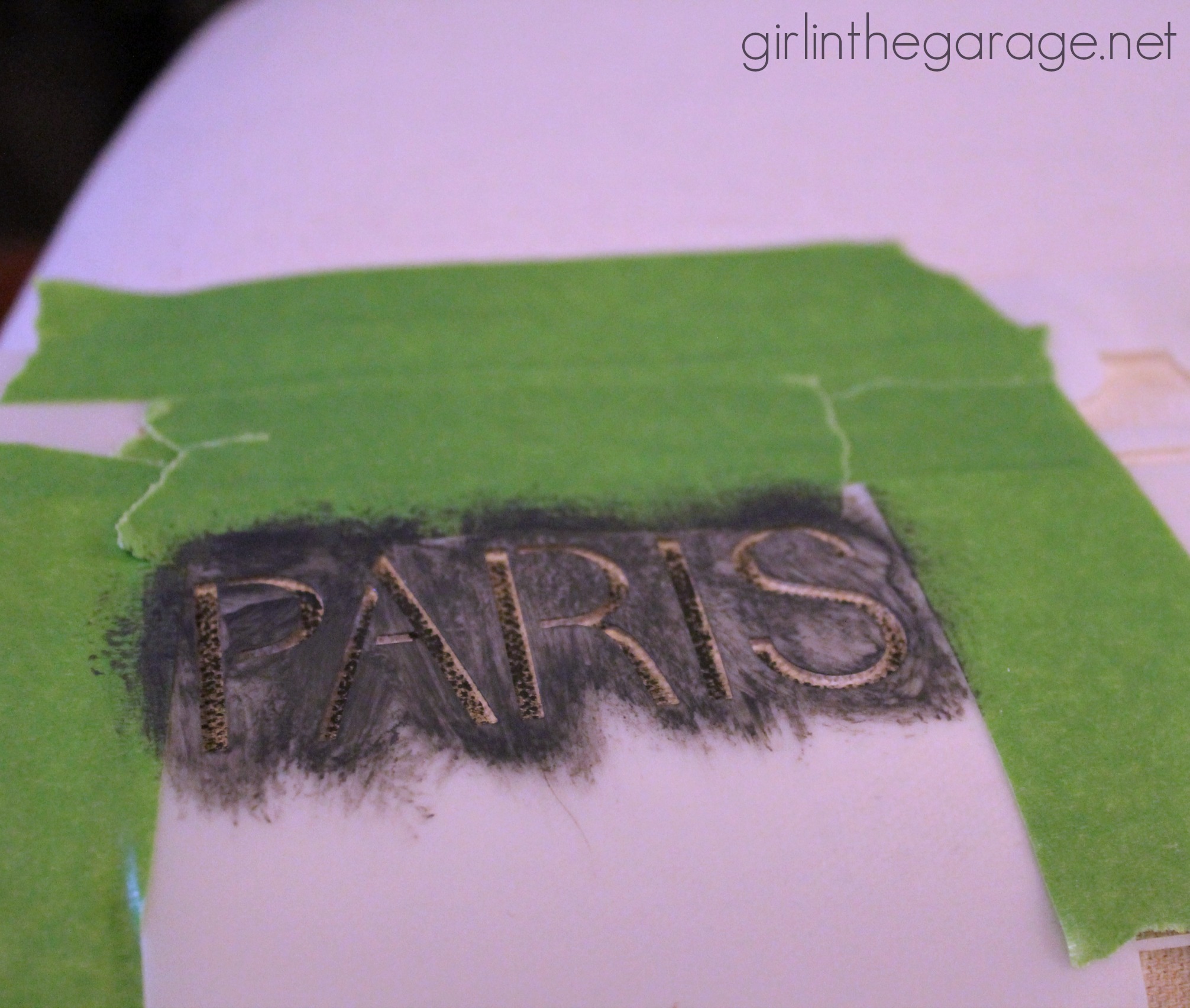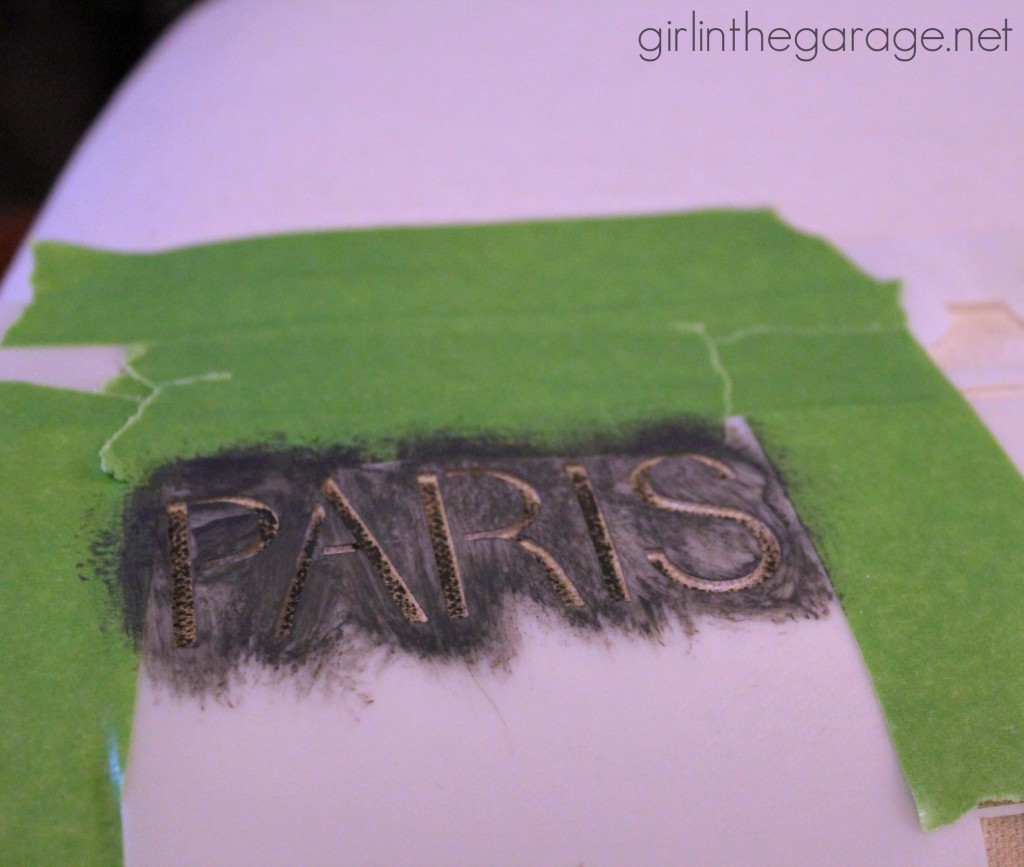 I'm really pleased with it!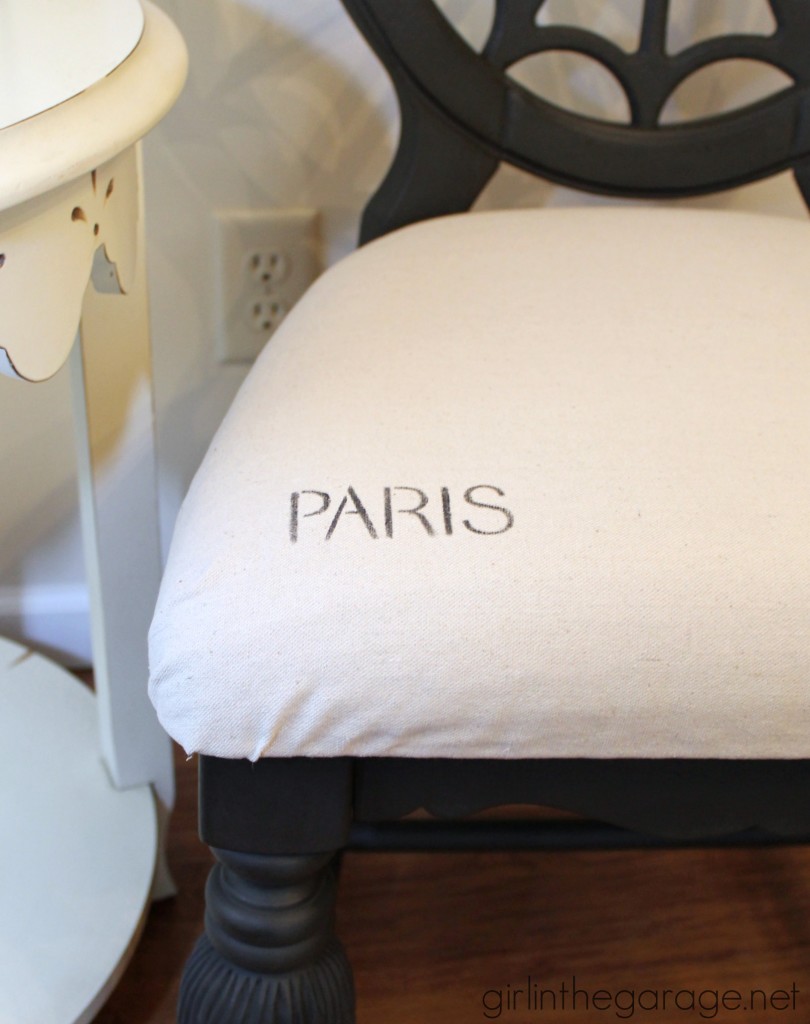 Yes the back looks like a spider web – but it also reminds me of Notre Dame in Paris for some reason…
This lovely piece will be available for purchase soon.
Click HERE for all my tips and projects involving Annie Sloan Chalk Paint®.
Click HERE for all my advice and tips for doing any kind of chair makeover.
Jen
Over the next several weeks, my friends and I will each be featuring each other on our blogs.  Here are this week's featured blogs:
Recent Awesome Posts:
*  Table Makeover with French Perfume Graphic.
Join the GITG Community
When you join this thriving online community of 90,000 creative souls, you'll be inspired to discover hidden artistic talents and learn skills to boldly face DIY projects with confidence.
You'll also receive my free guide "Just Paint It: 7 Tips for Transforming Furniture with Confidence."