Friends, Amazing Furniture Makeovers is coming sooooon – June 4th!
Can I get a woot woot? ??
It's available for preorder now at these online retailers (currently on sale for about $15 at a few of them!):
Amazon (affiliate) – Barnes & Noble – Target – Books-a-Million – Book Depository – Indiebound – Walmart
Also available on Amazon in Canada, UK, and AU. Book Depository offers free worldwide shipping.
Preorders are extremely important because buyers for major retailers make ordering decisions based on how well the book sells before it's even been released yet. So if you've been considering buying AFM, it would be so helpful if you could preorder it!
Plus I'm offering some pretty cool thank you gifts if you preorder. 🙂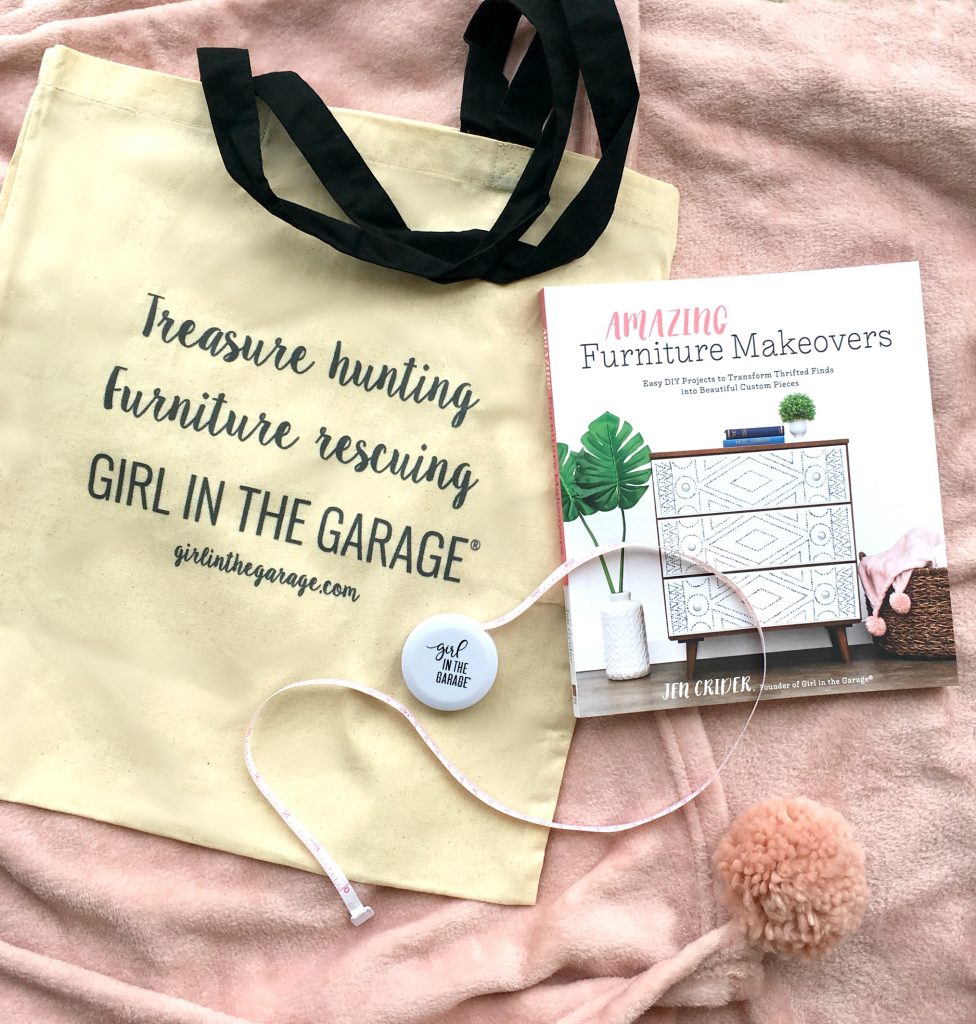 The first 150 people who preorder AFM (with a U.S. mailing address) will receive:
* GITG tote bag to use while yard sale-ing
* GITG tape measure to check the size of furniture while thrifting
* Autographed bookplate sticker to place in your copy of AFM
Everyone who preorders AFM will receive:
* Printable PDF: 8 Ways to Add an Extra Special Custom Touch to Your Furniture Makeovers
* Printable PDF: Exclusive Stenciled Pillow project tutorial (see below)
* Discount code for 50% off my program Vintage Vendor Academy: The Step-by-Step Beginner's Guide to Successfully Selling Refinished Furniture and Decor at Vintage Markets, Fairs, and Antique Malls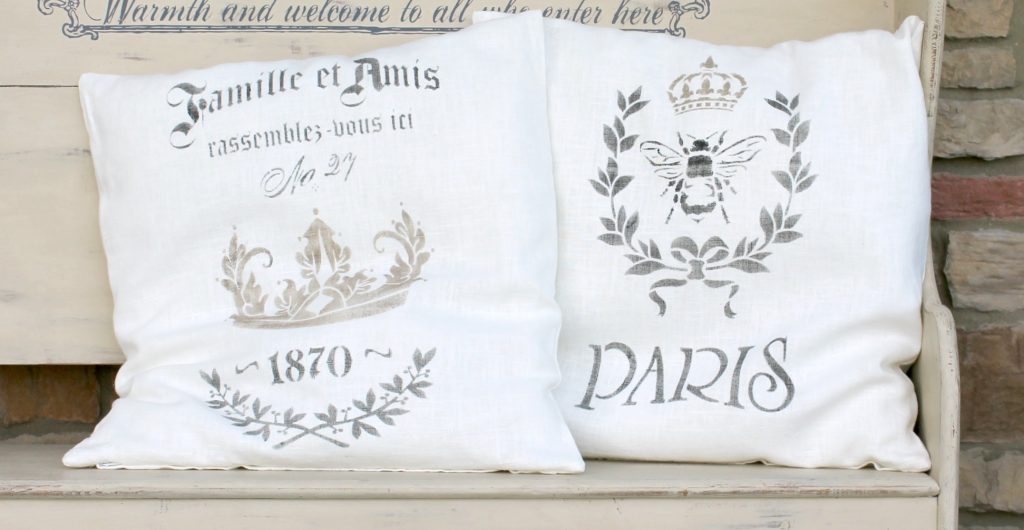 But… you must complete the form below by June 4th to claim your preorder gifts!
* Sorry, the preorder gift period has ended *
The bonus gifts for the first 150 people will be mailed by July 1, 2019 (U.S. addresses only). The printable PDFs and Vintage Vendor Academy discount code will be sent via email. The VVA discount code will be valid through July 31, 2019.