Are you ready to learn more about becoming a successful vintage vendor?
Vintage Vendor Bootcamp: The Getting Started Guide is a FREE 5-part email series that covers these topics:
– Why you might want to become a vintage vendor
– Whether an antique store or market might be better for you
– How to decide on the right venue to sell your pieces at
– How to apply to a store or market
– Learn about discovering who your ideal customer is
– Advice for creating a cohesive product line
– How to brand and market your business
– Ideas for creating your display and staging
– Tips for increasing sales
– How to reevaluate and plan for the future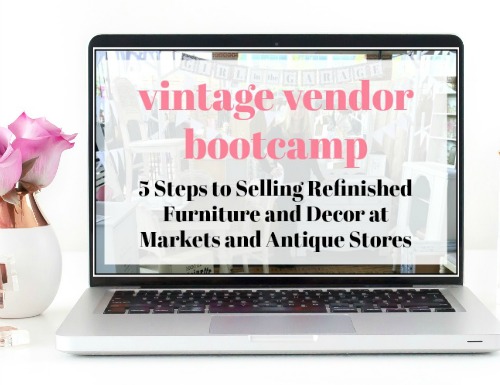 Think you don't have the skills or knowledge to become a vintage vendor? You can start learning the basics today.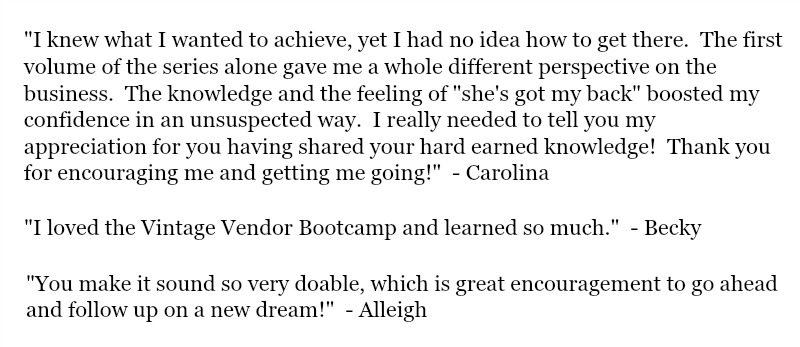 Sign up below and you'll receive the first email in the series right away!
Vintage Vendor Bootcamp
Learn all about running a successful vintage (or handmade) vendor business in this free, exclusive 5-email series.