Who's excited for some fun and unique shopping experiences with amazing handmade and vintage vendors? Whether you're a deal-seeker, a maker, or a merchant, schedule your weekend plans according to the many Chicago-area markets and craft fairs listed below.
Tip: Pin this post for easy access later.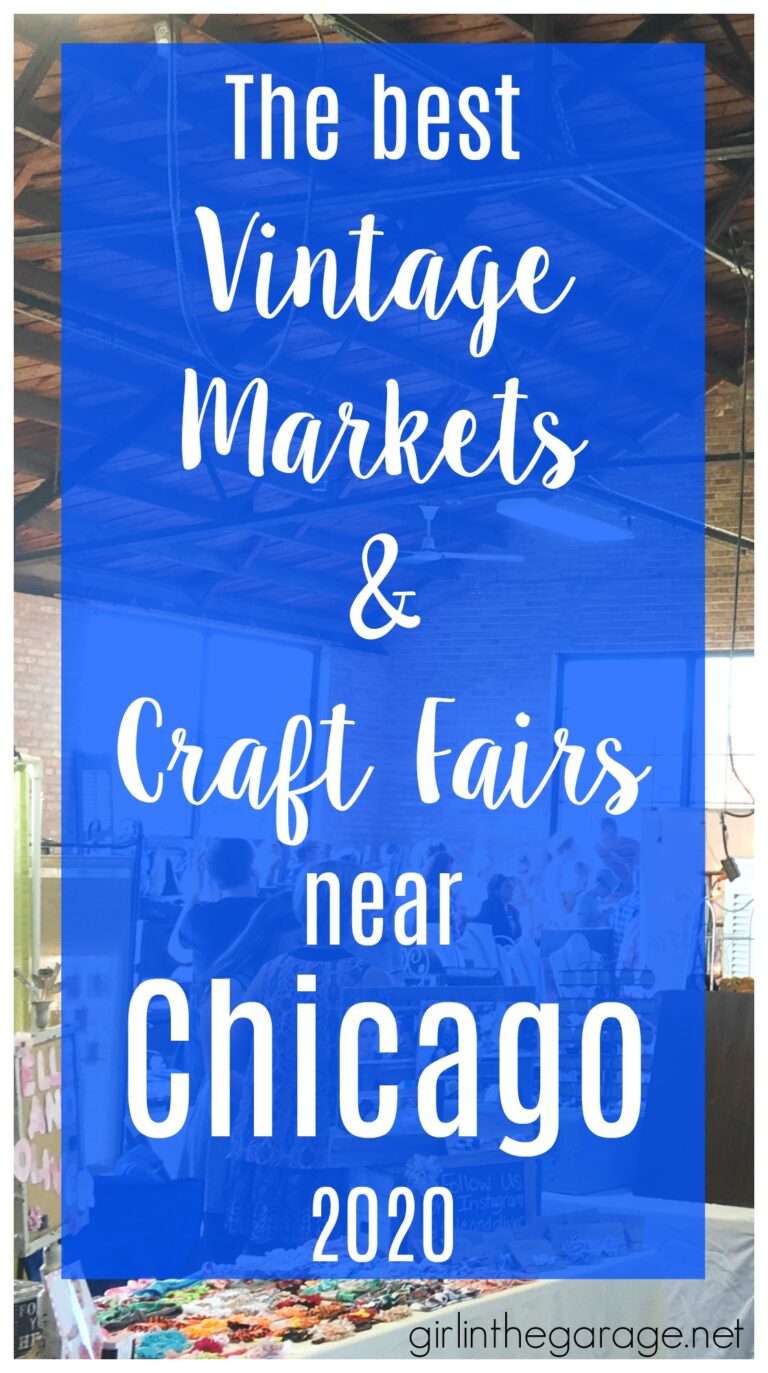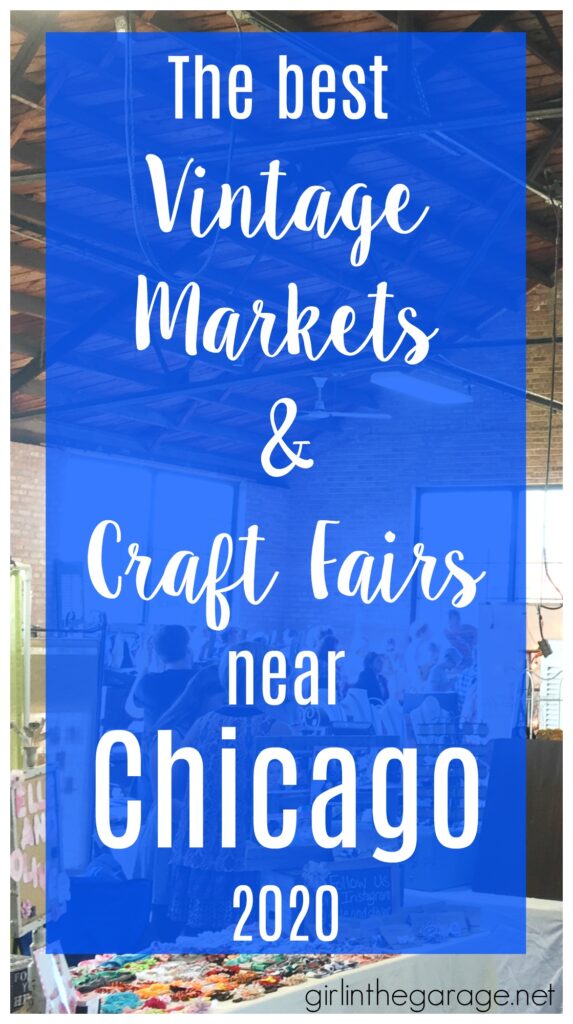 I'm always looking for new markets to join or visit in the Chicago area and Northwest Indiana, so I'll update this page when I learn of new events. Please leave a comment below if you know any others that should be included; I'm sure there are a lot more than what I've found so far! (Handmade and vintage events only, less than 1.5 hours from Chicago.)
*The information below is accurate as of February 2020. Dates, times, and locations are subject to change – consult the events directly to verify details before attending.*
The following events are alphabetized. Visit each event's website or Facebook page (see the pink links below) for more details.
Located outdoors at the Oak Brook Shopping Center
I can't wait to visit as many of these Chicago area vintage markets and craft fairs as I can this year. Maybe I'll even see you there!
*Need tips for your own creative business? Click here to learn all about running a successful vintage market space or craft fair booth.*