Friend, it seems like new vintage markets and craft fairs are popping up everywhere. But so are the number of super-talented makers and curators vying for a spot on the roster.
I've been a vendor at many different events for over 5 years now, and today I'm sharing insight into how to get accepted as a fair or market vendor.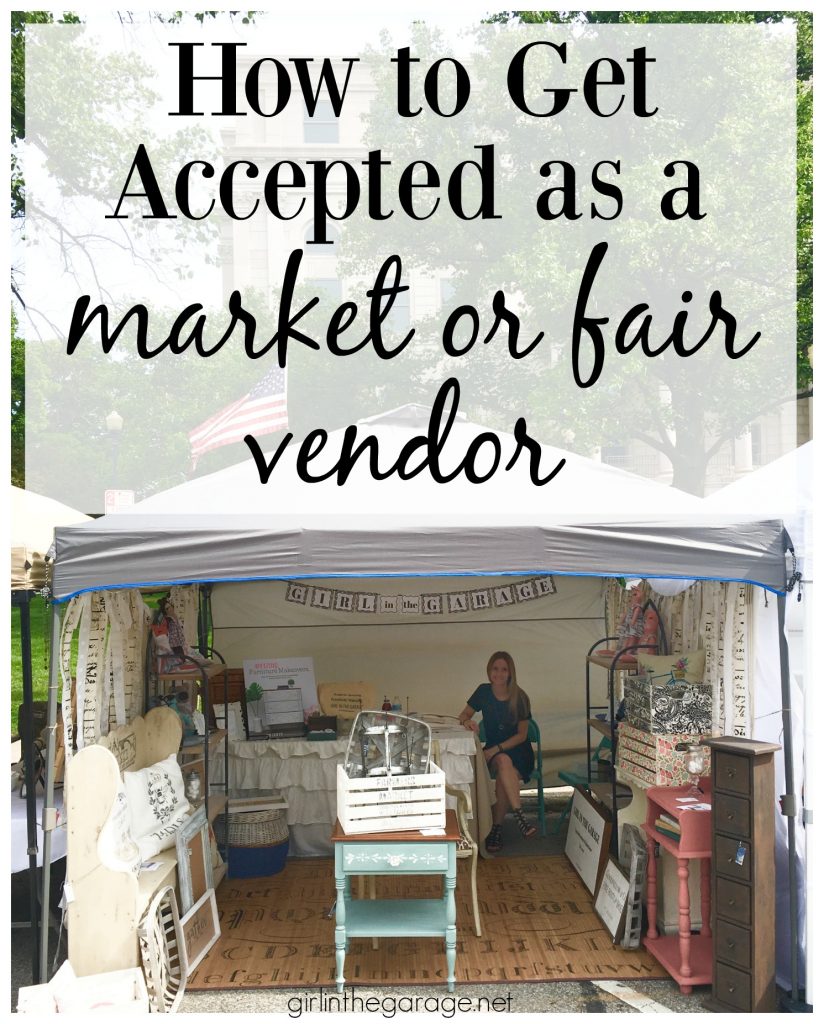 Following these tips may not guarantee you a spot (especially if you're applying on the last day and there are already dozens of other applicants in your niche), but they will certainly put you a step ahead of some of your competitors.
Plus, there's an exclusive interview below with the organizers of Three Little Birds Market in Indiana.
8 Tips for How to Get Accepted as a Craft Fair or Vintage Market Vendor

:
1. Research local markets and fairs to find ones that fit your style for the type of items you want to sell. If possible, attend the event in advance to get a feel for the way its run – aesthetics, setup and flow, types of vendors, attendance, marketing, etc. Don't be afraid to venture out of your town or county to be part of a really popular event.
2. Follow the event on social media (Facebook, Instagram, etc.) and sign up for their email list if they have one. Watch for application announcements anywhere from 3-6 months before the event, and apply as soon as you're able.
3. Find out if it's a juried event. Juried means that each vendor has to submit an application which will be reviewed by a "jury" (selection committee) and only a certain number of vendors in each category will be accepted.
For example, if you make handmade wood signs, you wouldn't want there to be 20 other handmade sign vendors as your competition. What new/unique spin can you put on a commonly created item? For this reason, juried markets may be more difficult to get accepted into – and also usually do not accept most direct sales companies.
4. Read the application guidelines and follow them carefully. Applications usually ask for a brief description about you, about your products/items you sell, several photos of your items, and any social media or website links.
5. Market organizers receive hundreds of applications. Let your personality shine so that you can make a positive, lasting impression. You don't need to write your life story, but briefly include some basic personal info, why you think you're a good fit for the event, and any other markets/fairs you've vended at in the past.
6. Include product photos that are shot in natural lighting (preferably outdoors in a little shade – no harsh sunlight). Take some time to stage products appropriately with related items, nice backdrop, rug or fake "flooring," etc. It's okay to group similar products together in the same photo, especially if the market organizer only wants 3-4 photos. Show off your goods!
You may need to use some photo editing software to brighten the photos, crop out something on the edge, or just make your items seem to pop off the page. You can even do photo editing on your phone for free.
7. Submit everything by the deadline and try to be patient. Pass the time by creating more products, increasing your social media followers and engagement, and researching other markets and events.
8. Be gracious whether you're accepted or not. If it's a Yes, be sure to pay the fee right away to secure your spot. If it's a No, it wouldn't hurt to send a nice message asking for constructive criticism (I wouldn't normally do this, but if you've never done a market before, the feedback could be really helpful). They might also keep you on a backup list in case someone else cancels or doesn't pay their fee on time.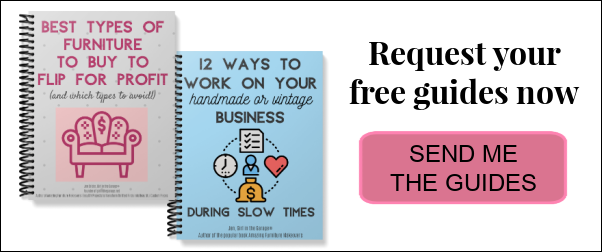 *BONUS* Exclusive interview from the organizers of Three Little Birds Market:
Name / Market name / Location: Kathleen Cusson and Kathleen O'Neill / Three Little Birds Market / Indiana
How many markets have you organized? 10+, we do 3-4 each year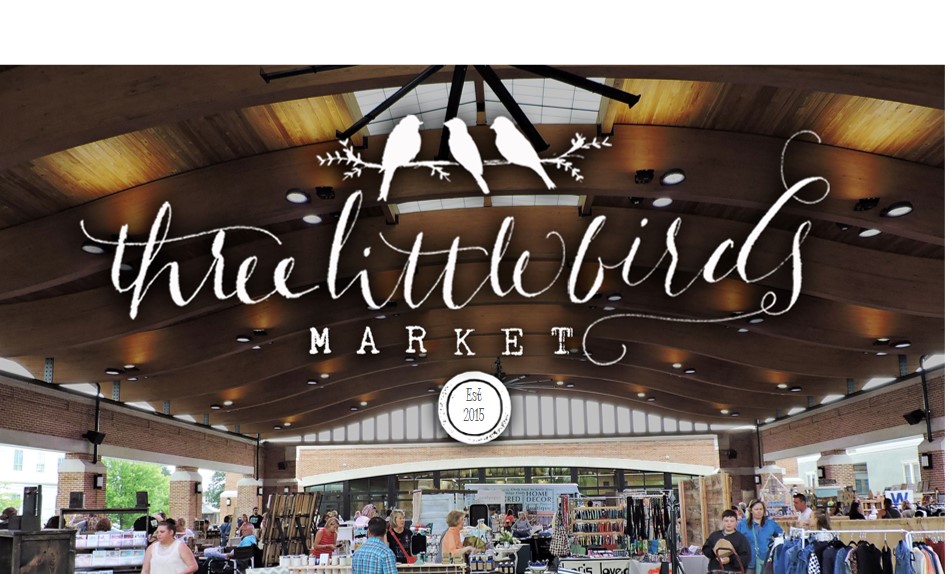 How many vendors participate in your market? Avg. 90-110
Is your market juried, and why? Yes. We do request pictures to make sure quality and creativeness are up to our standards. We want to insure that items are unique, vintage, or one-of-a-kind.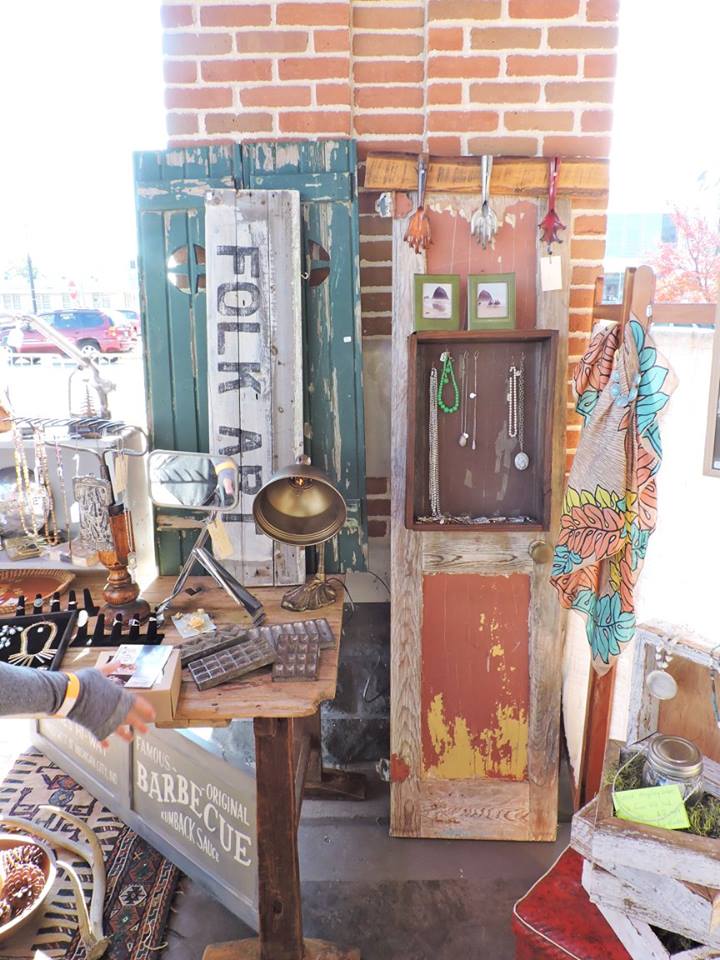 How far in advance do you start looking for vendors? 6-8 months
How can someone applying to your market make a good impression with their application: Details! Be specific and submit good photos of your product and booth setup! Be creative with your booth!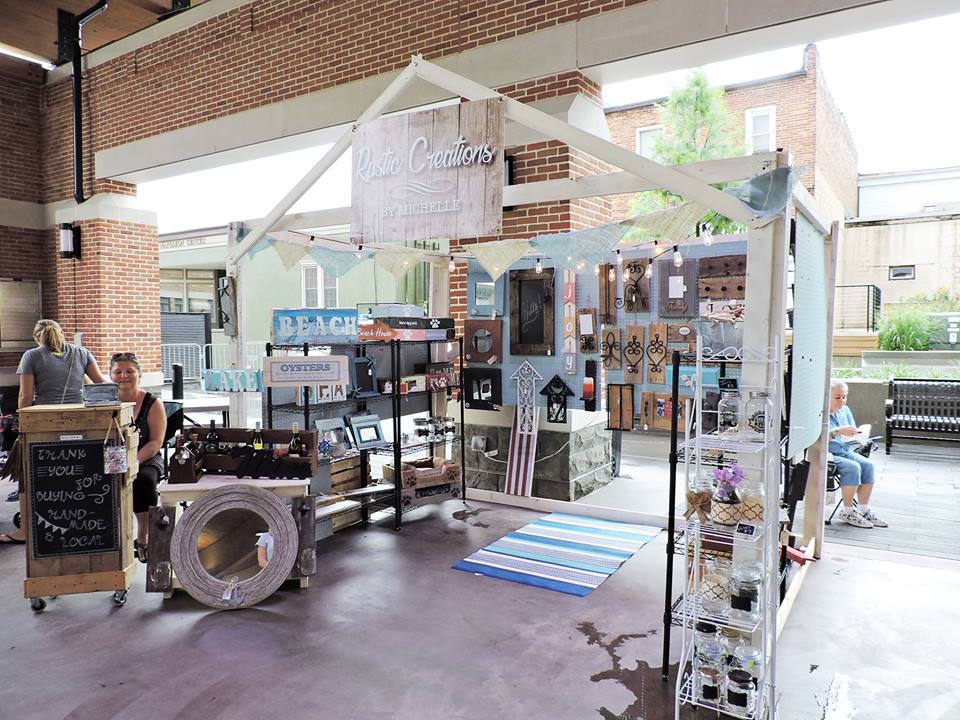 What's your advice for someone wanting to have a successful market booth?
– Be flexible…sometimes the market coordinators need to make changes that day (moving booth space, working to accommodate venue issues that come up last minute)
– Have fun! Interact with the people walking through the market. Network with other market vendors. Enjoy meeting new people and sharing your talent.
What do you expect from market vendors with regards to marketing and promoting the event? We appreciate when vendors share the event on their social media platforms. Also, sharing flyers and posters around town or different events they have.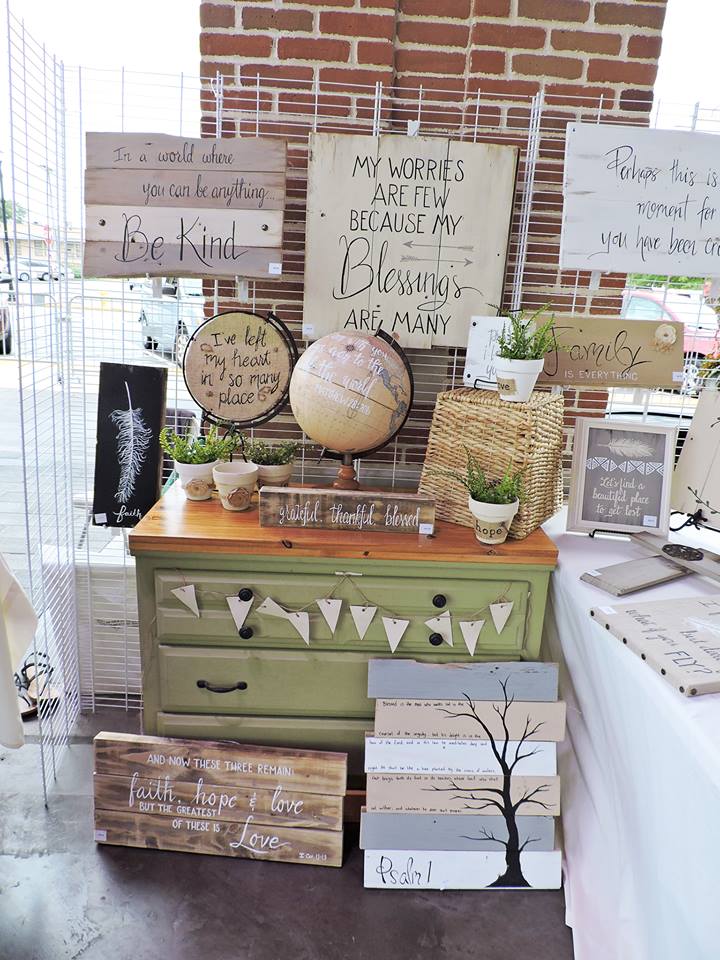 What things could a market vendor do that would totally turn you off from approving them for another market in the future? Bringing items that weren't listed on their application. We try really hard at making sure all vendors have a successful day. We want to make sure we don't have 10 vendors selling the same work.
Do you have any other advice or thoughts to add? We also love when vendors interact with customers. The more you interact with customers, the better your sales.
You can follow and learn more about Three Little Birds Market on their website, Facebook page, and Instagram.
You may also like these related posts: