How early/late do you decorate for Christmas?
It's (finally) beginning to look like Christmas around here…
For once, I got all my shopping finished early (thanks to my very good friend The Internet), but I slacked on decorating and just finished up this week.  With three kiddos, including a very active 14-month-old, I kept things simple this year cuz mama needs to keep her sanity.  😉
Apparently I'm not the only blogger who's a bit behind on their Christmas decorating, so some of my friends are here also (at the end of this post) sharing their finally-decorated spaces – better late than never!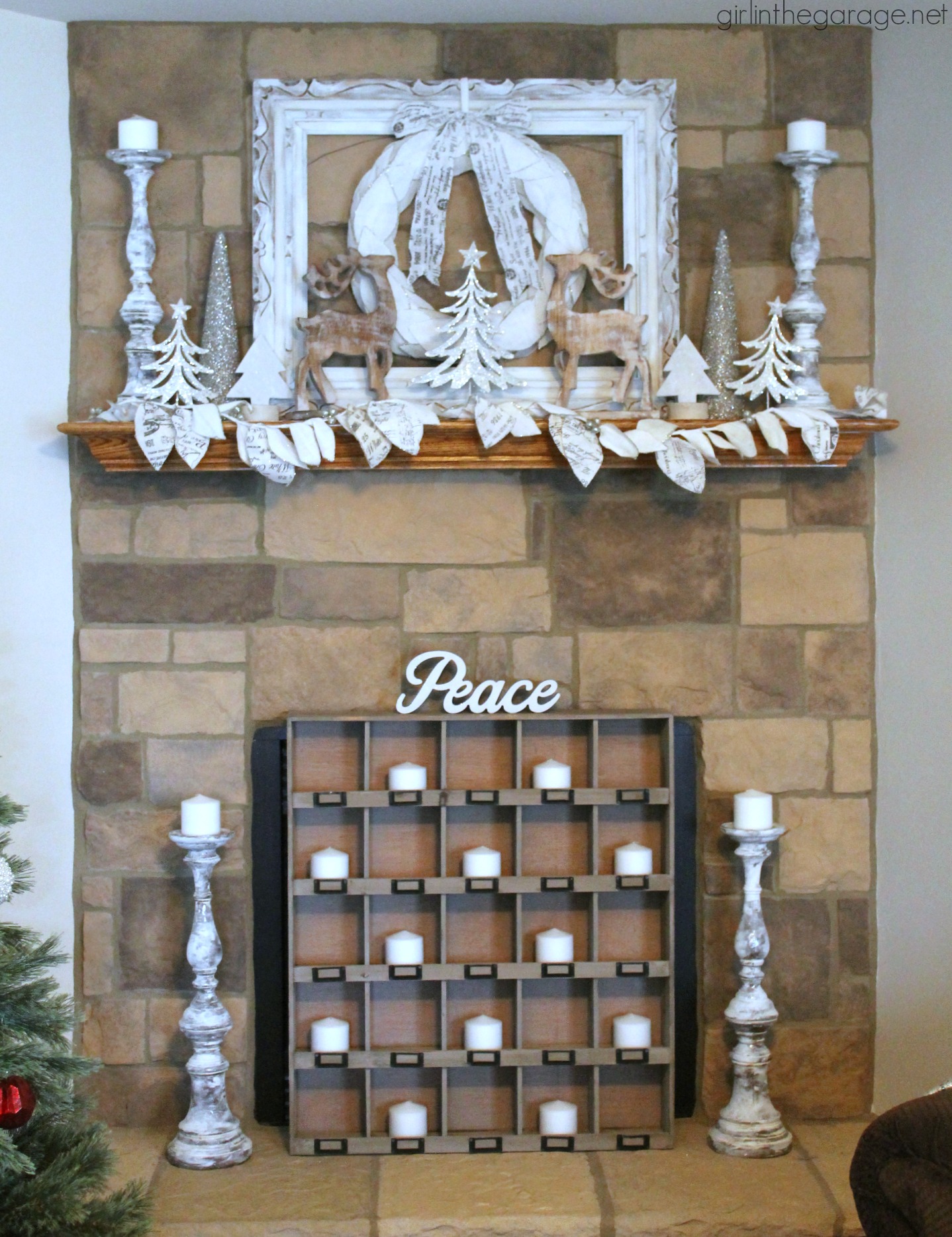 I kept my Christmas mantel decor white again, but I changed a few things from last year.  I love how it works for Christmas and all throughout winter.  Win-win!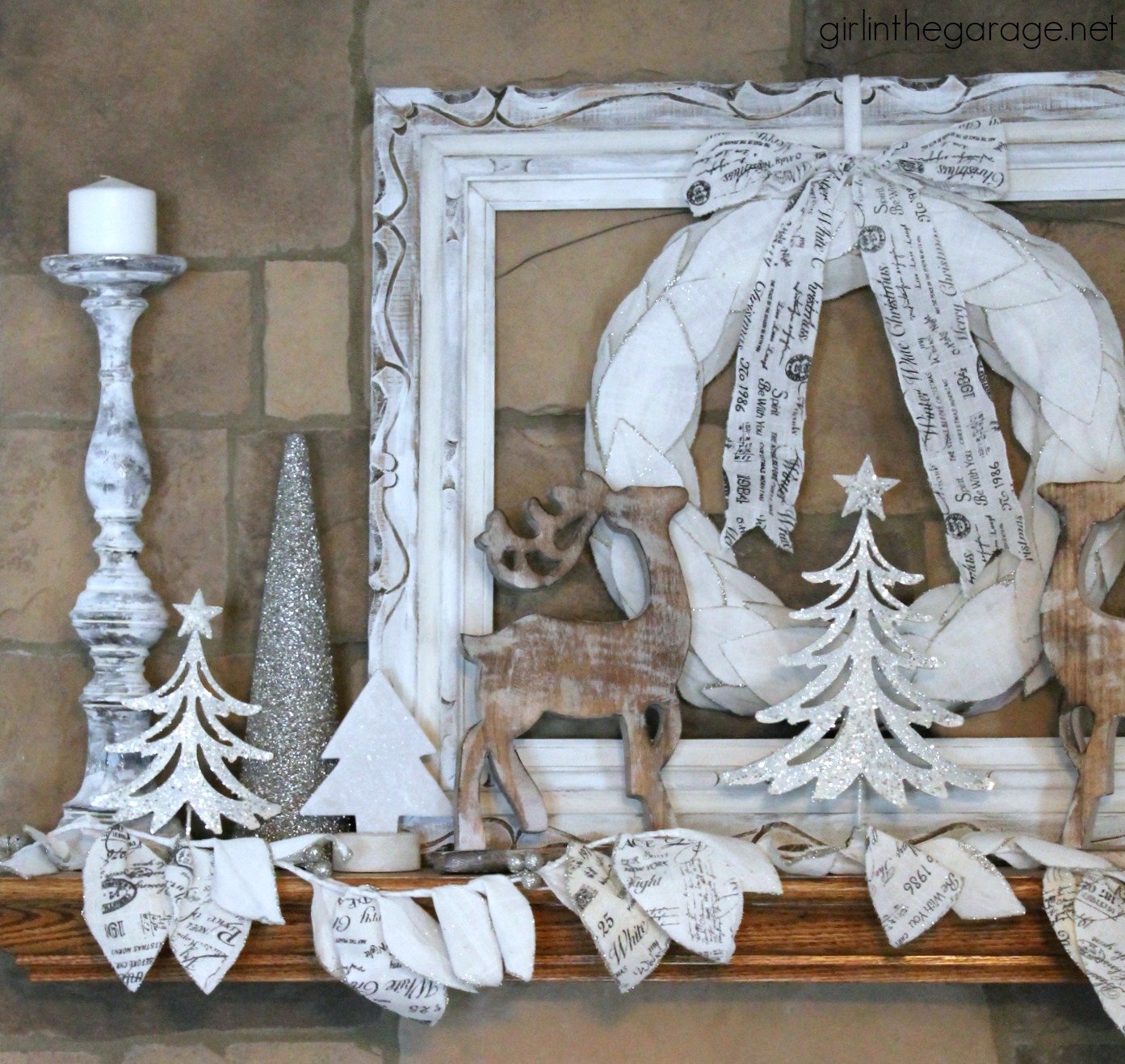 Sparkly things are my favorite.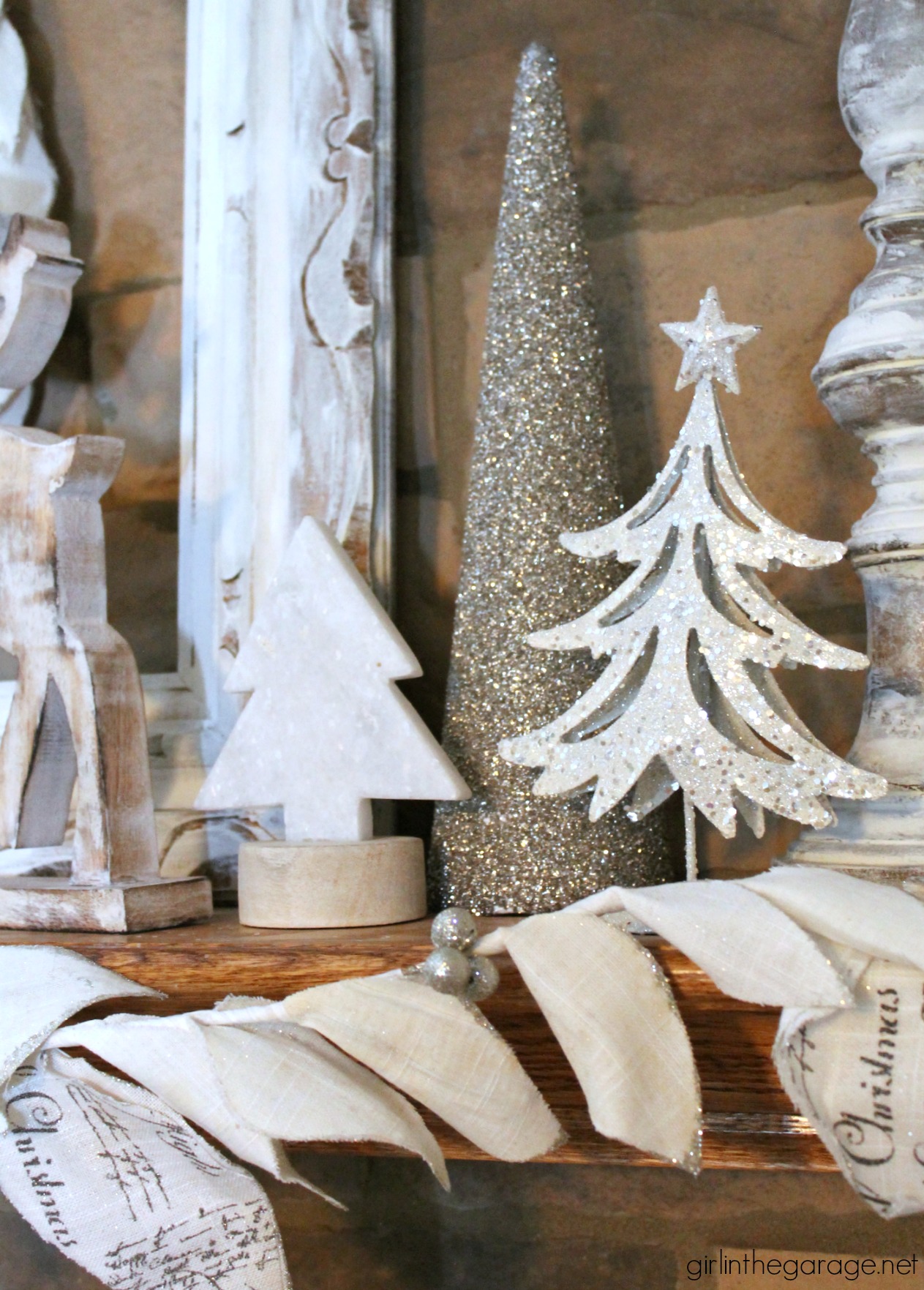 Here's a peek at night with the tree nearby: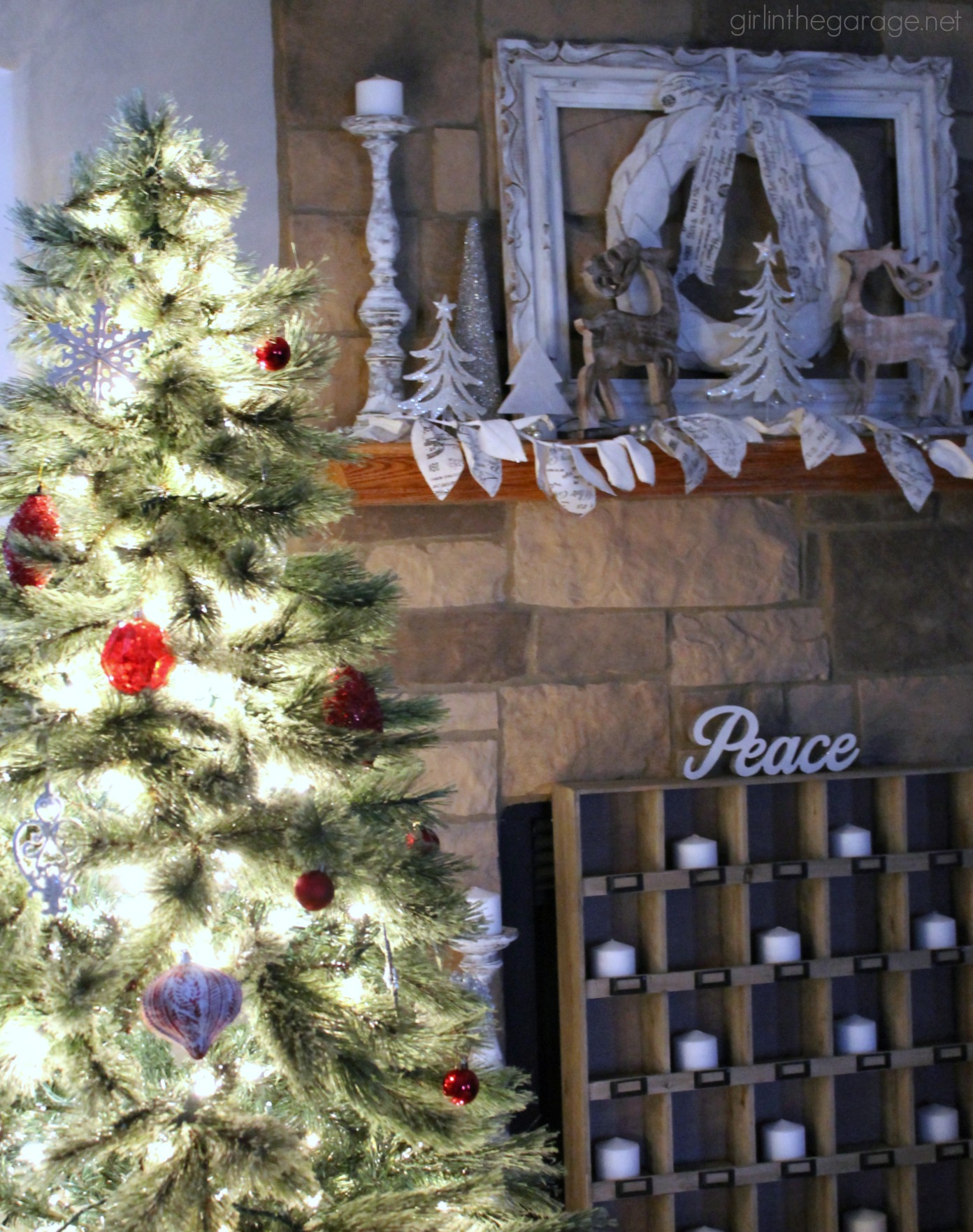 P.S. I cannot find the star for the top of the tree anywhere, and I'm about to give up looking for it… hey, at least the tree is up though  😉
I'm also working on a holiday centerpiece for our Christmas Eve family dinner (on our new dining set – woot) but I'm not sure how soon it will be ready for pics.. I'll try to get some for you guys though!
Merry Christmas and happy decorating, friends!
Stop by and visit these other lovely bloggers for their Christmas decor:
Christmas Tour Participants:
Join the GITG Community
When you join this thriving online community of 90,000 creative souls, you'll be inspired to discover hidden artistic talents and learn skills to boldly face DIY projects with confidence.
You'll also receive my free guide "Just Paint It: 7 Tips for Transforming Furniture with Confidence."