Guys, I've finally decided to give in to the holiday spirit… just a little.  😉  I haven't done any decorating at home yet, but I can handle Christmas music (in small doses), I started doing some gift shopping (online), and I made this DIY fabric banner to sell at my booth.  Have you given in yet, or are you waiting a while longer?
I started with the same script fabric that I used to reupholster this chair a couple weeks ago, and used a postcard as a guide to cut the rectangles.  I also cut a thin triangle from the bottom of the fabric that you can see in later photos.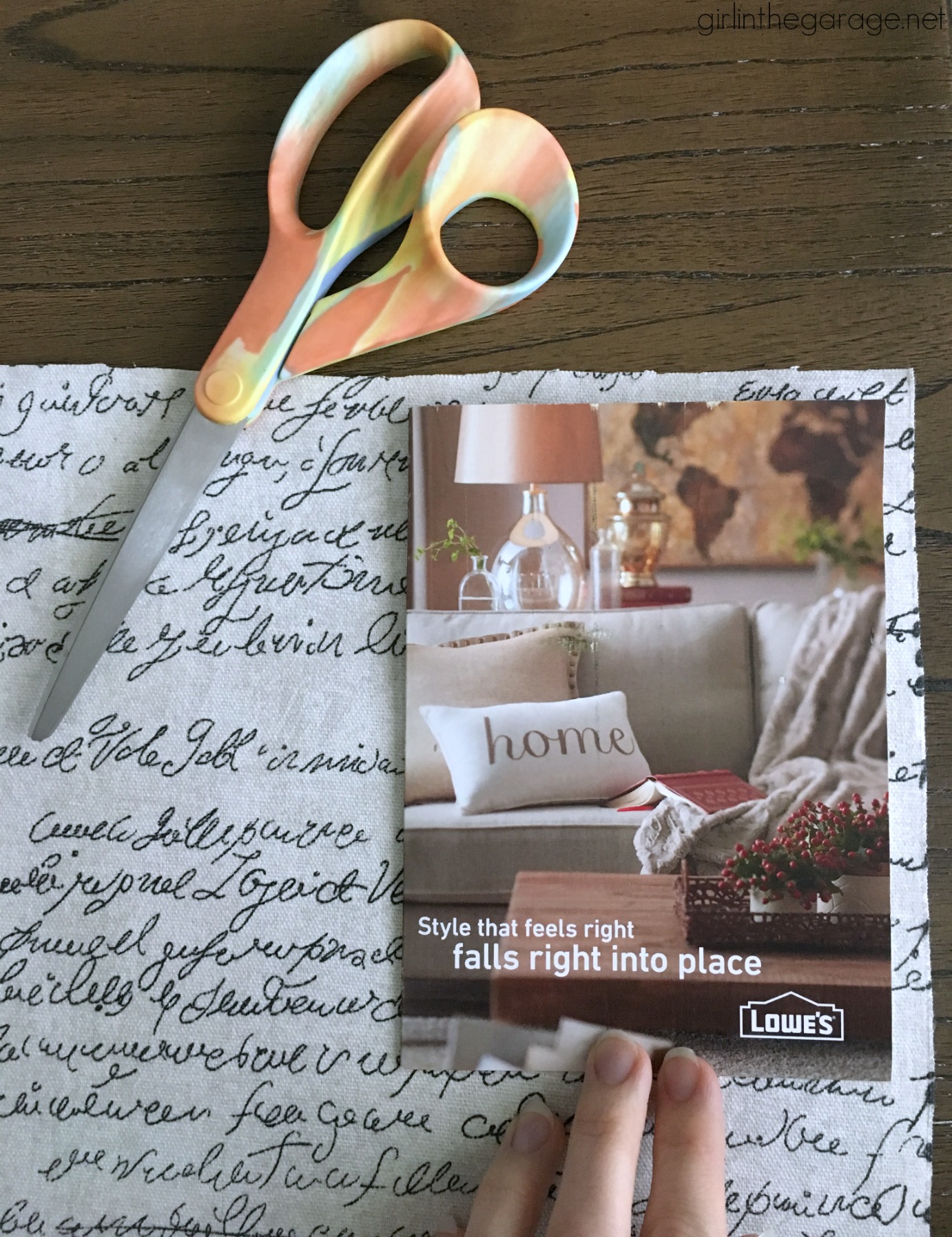 This post contains some affiliate links so you can easily find the same products I use. Read my full disclosure policy here.
Then I went into PicMonkey to design my letters for my homemade stencil.  (I used my own font that I uploaded, but you can use any of their free fonts – just make sure they're not too thin, and try to space them out into quadrants.)  Create your design on an 8×10 blank template so it will print correctly onto letter size paper.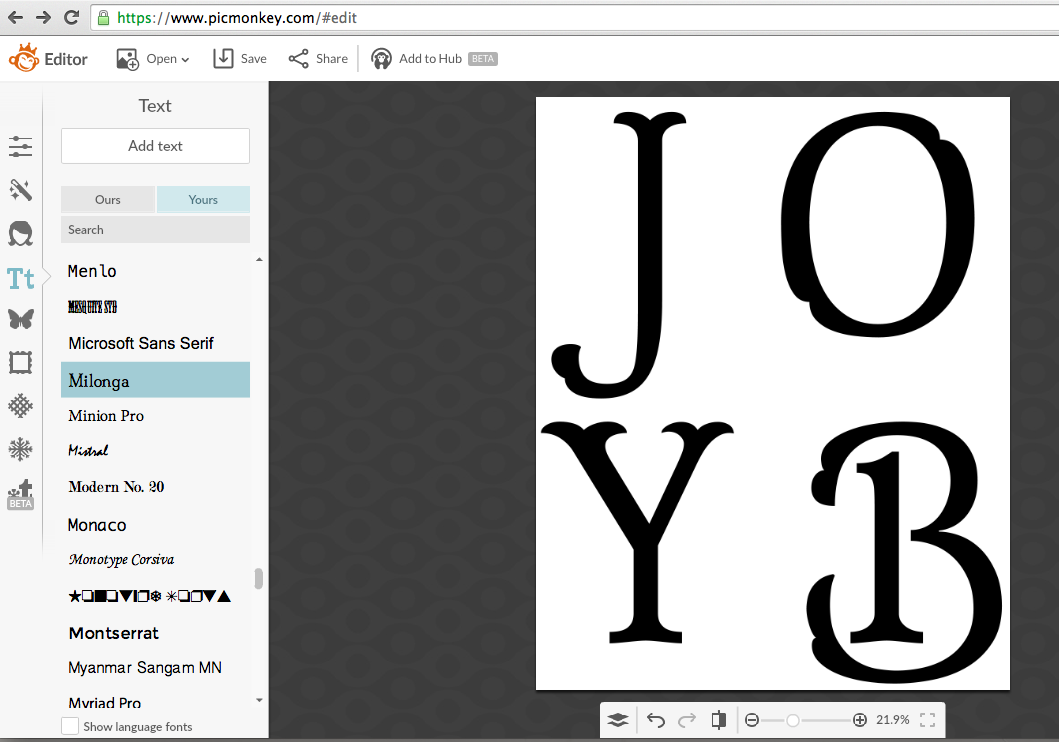 I printed my document onto cardstock, measured straight lines, and then cut out rectangle sections.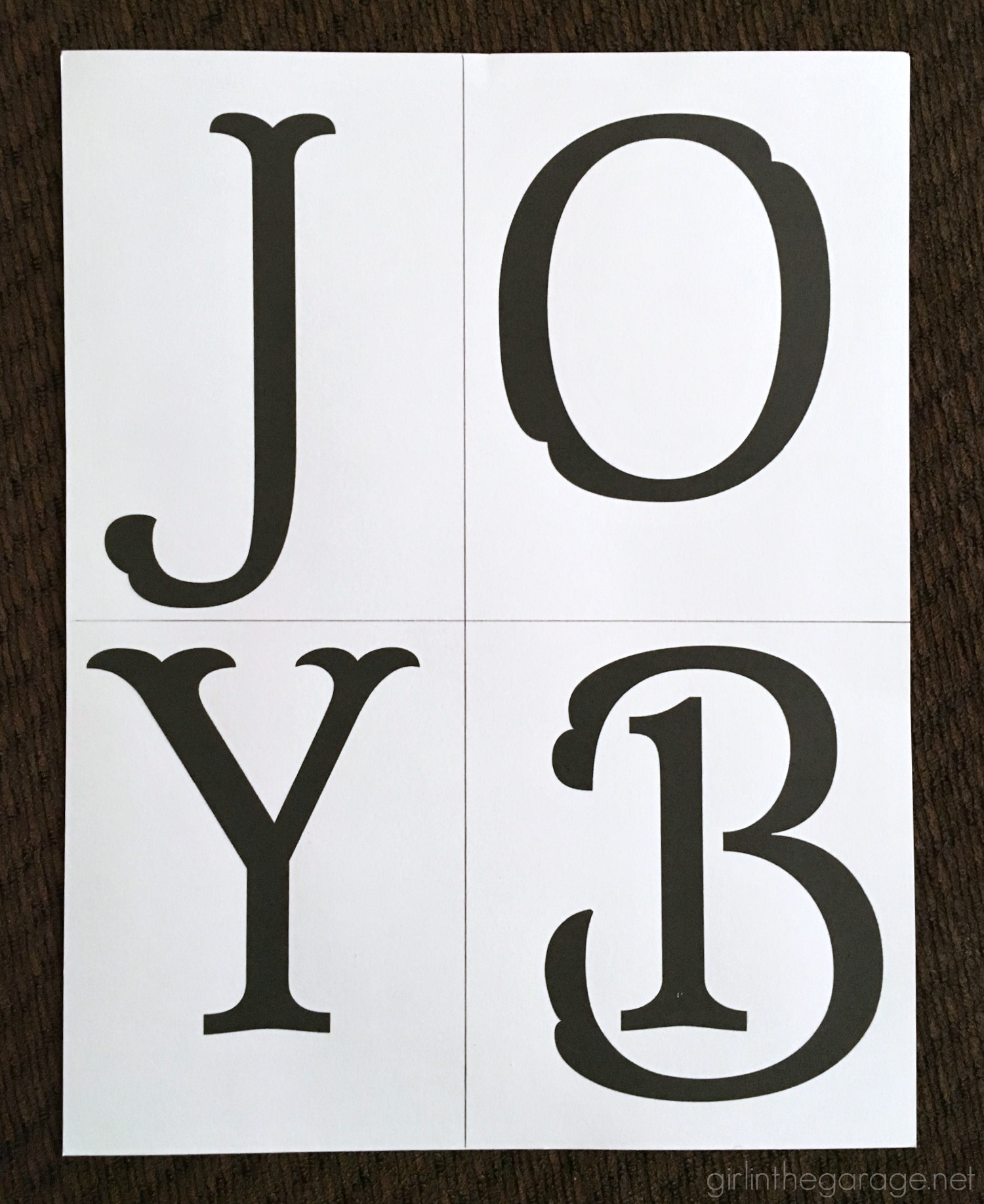 Then I slightly folded each one to cut out the middle of each letter.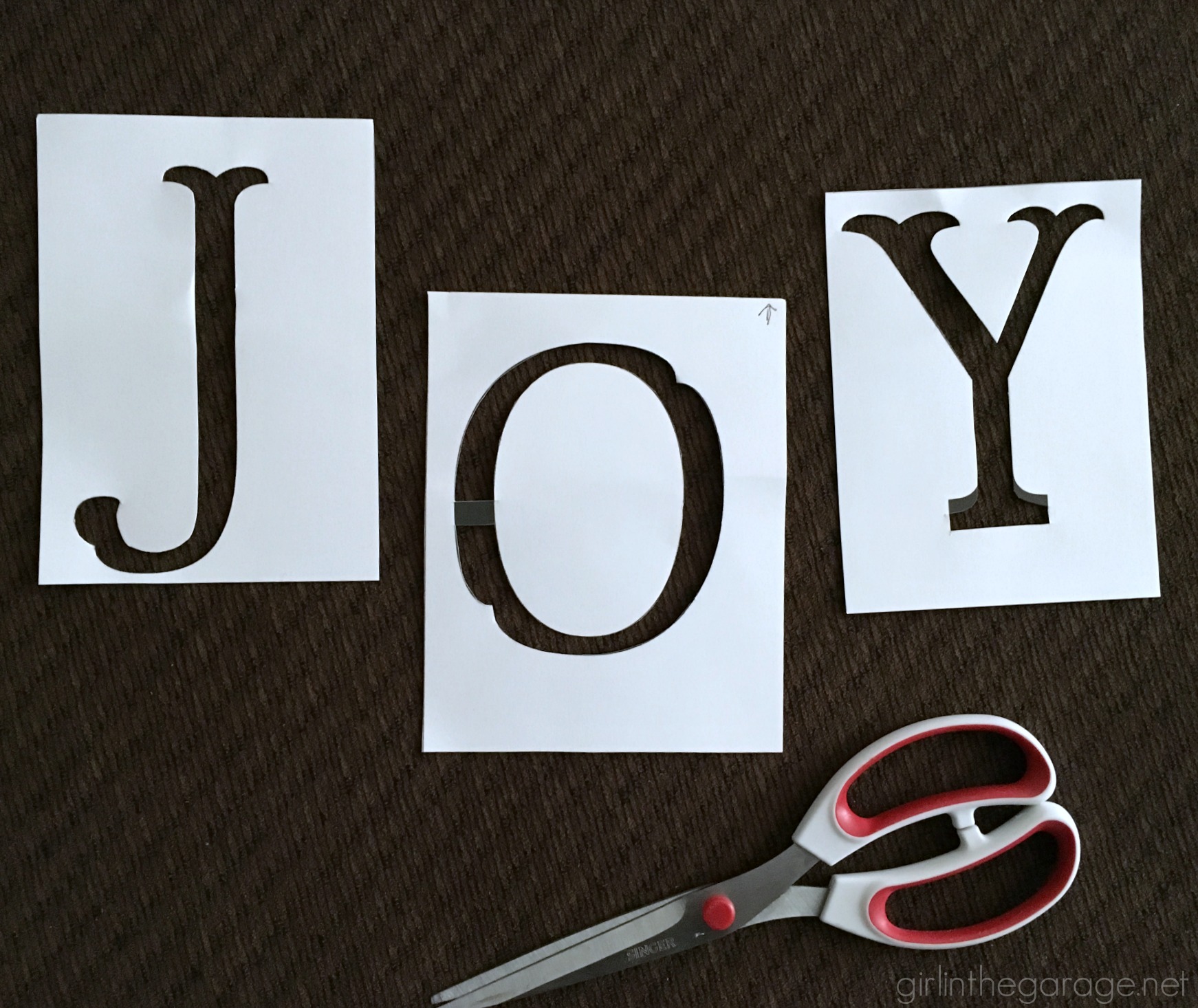 Just don't cut out the entire "O" or you'll make things harder on yourself – leave a line across one section and don't worry, you won't even see it later.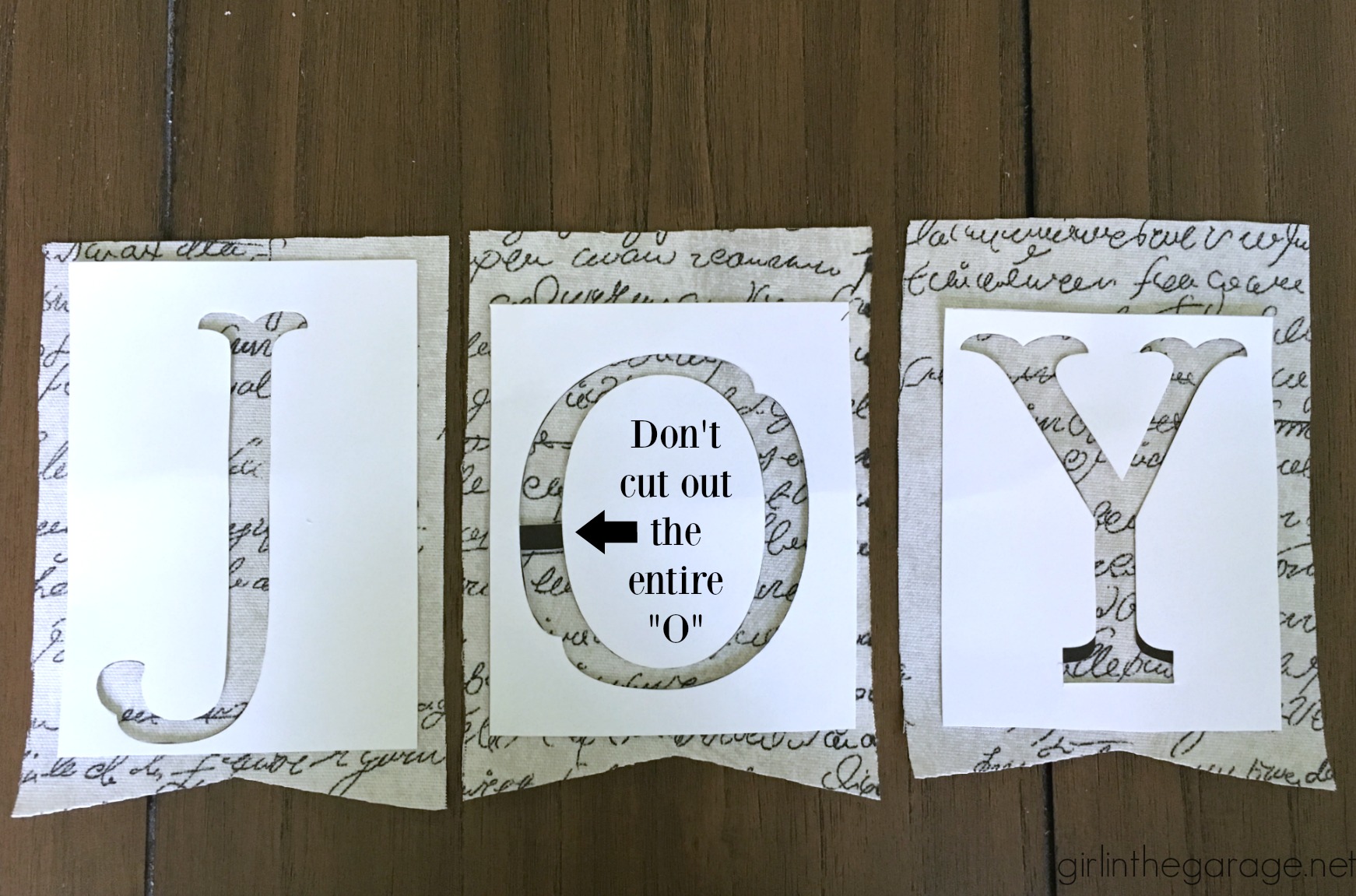 Leaving your letters in a rectangle makes it easier to keep the stencil centered on the fabric.
Take a foam pouncer (like these inexpensive sets) and dab a bit of paint on it, wiping the excess on a paper towel.  You really don't want too much paint for this step.  Gently rub the pouncer over the letter and peel away the stencil.  (Turn the stencil for the "O" some and fill in the area that you didn't cut out before.)
These homemade stencils won't last for 100 projects, but if you print on cardstock and don't use too much paint, they'll last for quite a while.
When the paint is dry, make a thin line of fabric glue across the bottom and top of each rectangle and add some glitter.  Mine is the same creamy color as the fabric so it's hard to capture in photos, but it's so pretty when the light catches it!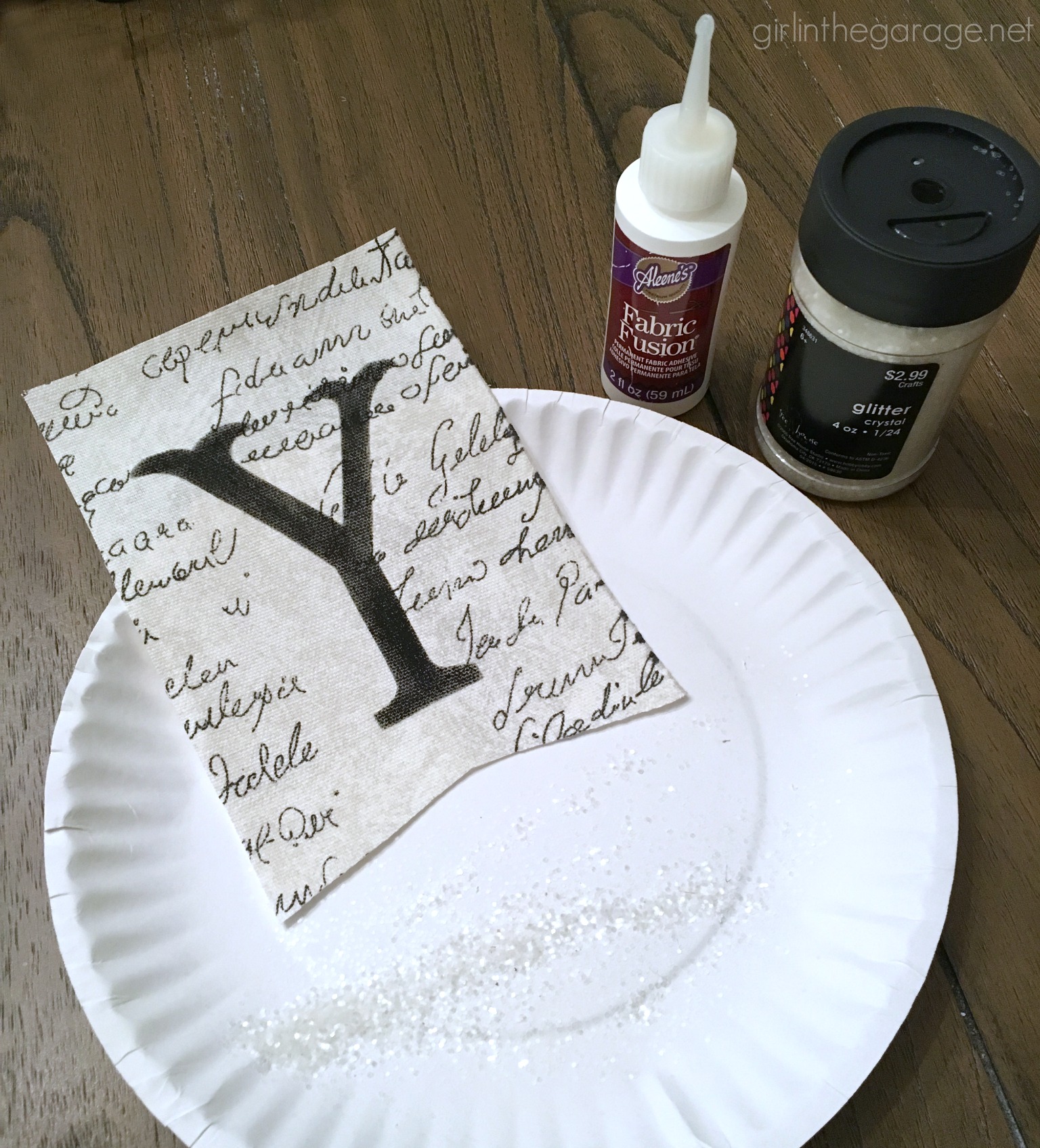 Finally, cut tiny slits and thread some jute cord through.
Below you can see the glitter shimmering.  🙂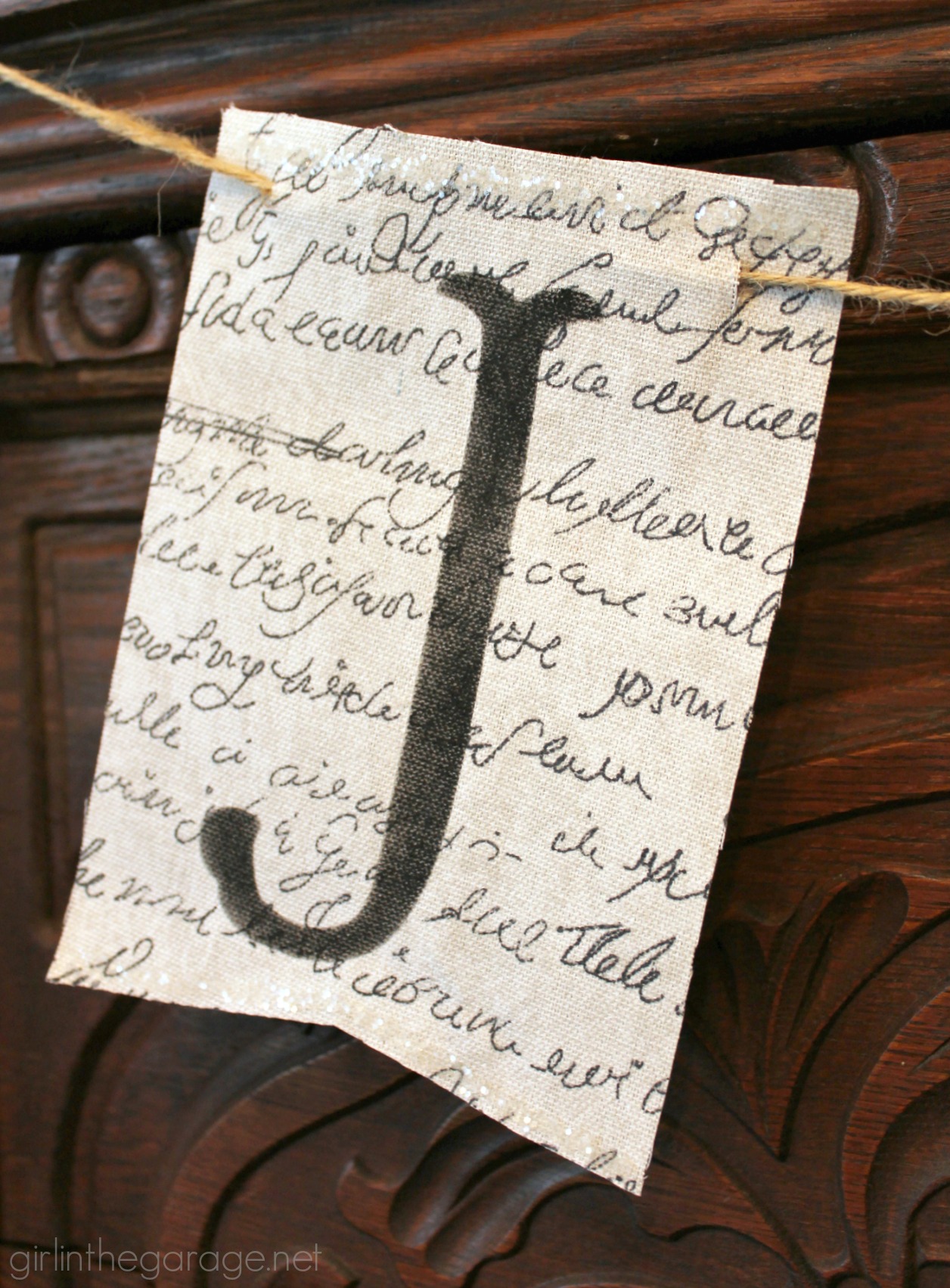 This DIY fabric banner is simple and gorgeous for your own Christmas decor (even through the winter) and it's a great product to sell in a booth or craft fair also.
I've made three so far, and here's one of them hanging in my booth: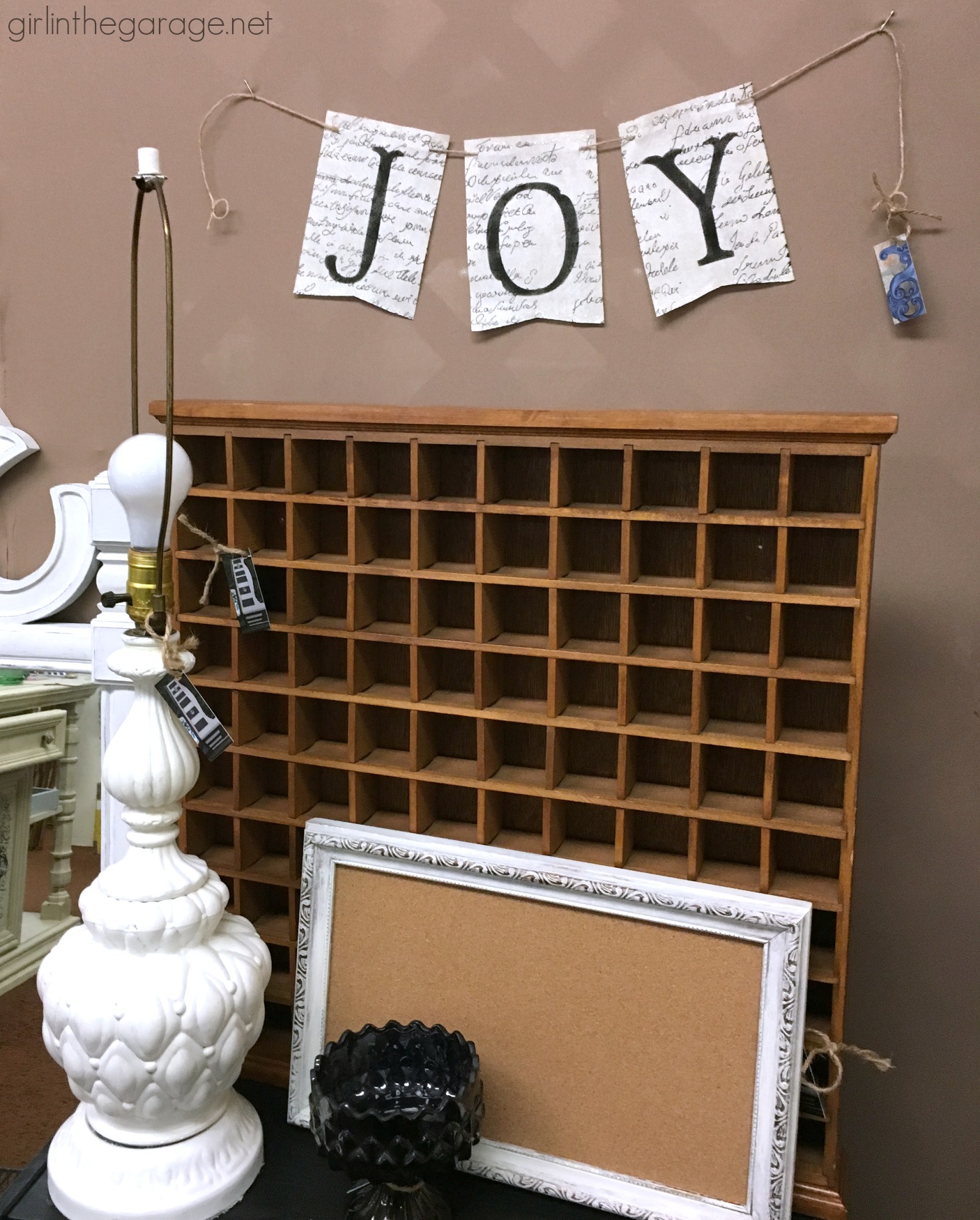 Of course you can make these with other words like Noel, Believe, Gather, or if you're up for a longer project, spell out all of Merry Christmas.  🙂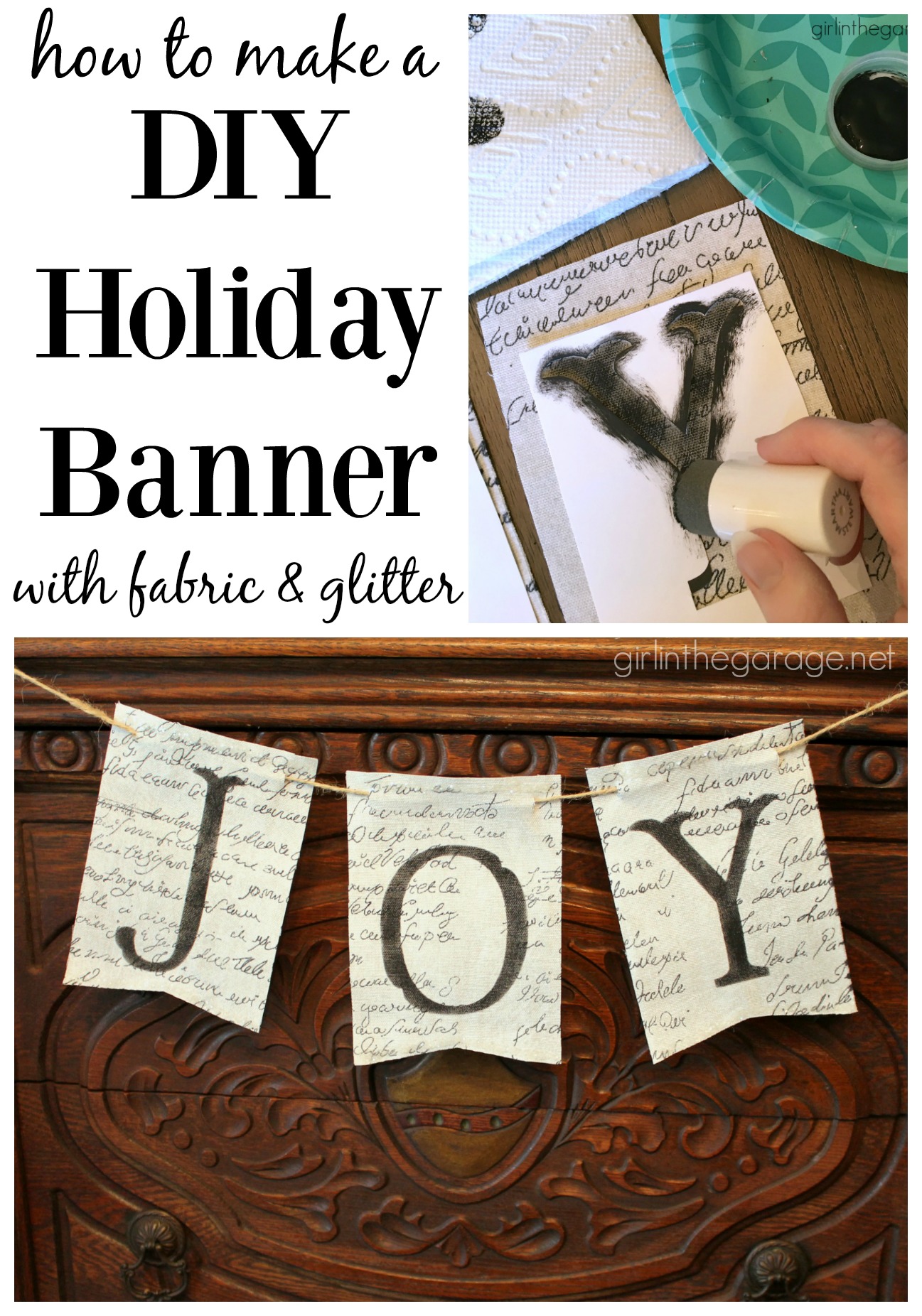 And here's another easy holiday/winter project you might enjoy: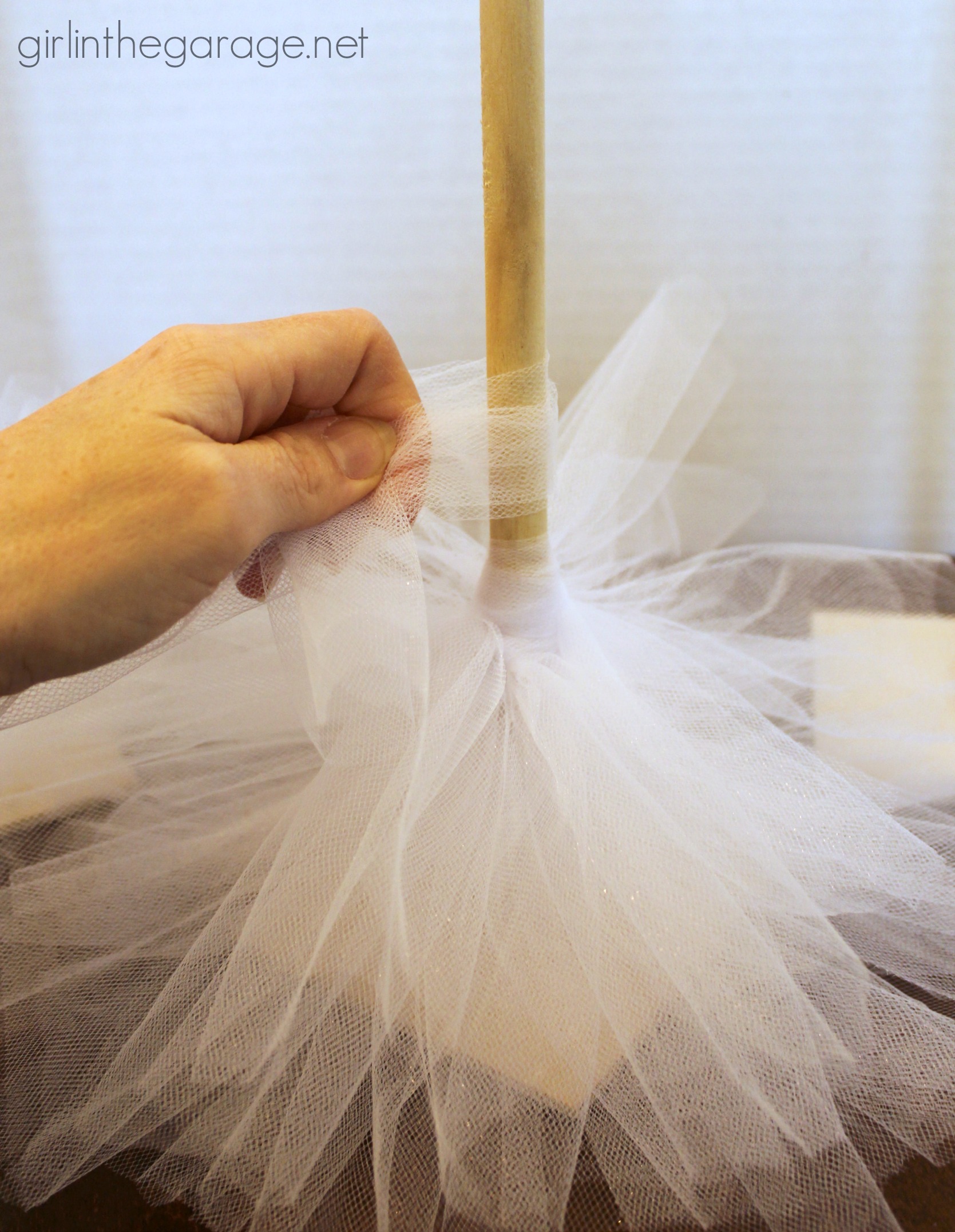 Have a lovely holiday, my friend!  Leave me a comment if you end up making these or something similar.  I'd love to hear how they turn out!
Jen
Join the GITG Community
When you join this thriving online community of 90,000 creative souls, you'll be inspired to discover hidden artistic talents and learn skills to boldly face DIY projects with confidence.
You'll also receive my free guide "Just Paint It: 7 Tips for Transforming Furniture with Confidence."