Hi guys, it's been a little quiet around the blog so far this month, but I promise it's about to pick up.  I've been working on projects for my next market in September, doing some blog tech stuff behind the scenes, oh and a little bit of thrifting and yard sale-ing too.  🙂
Tomorrow is Trash to Treasure Tuesday and I'll be sharing the very cool makeover of this plain little cabinet: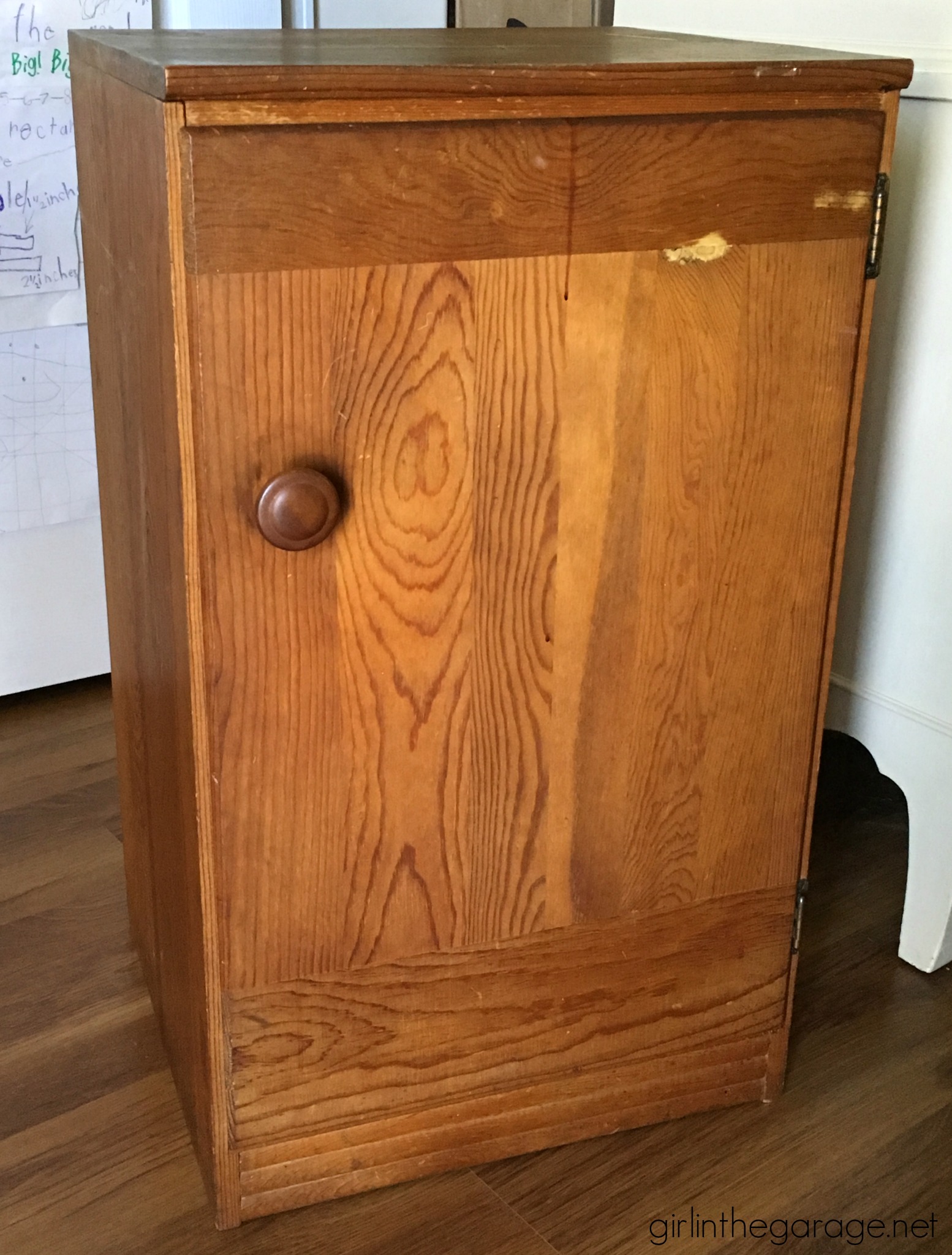 I'm also updating the boys' bathroom and I'll be sharing its new look later this week.
I've taken a break from yard sales for most of the summer since I still have quite an inventory built up in my garage and storage unit, but I've picked up a few good items lately…
I just got this small dresser yesterday from someone in a local Facebook group.  I love the flat front (perfect for some kind of fun design) and the little wave at the very bottom.  Don't look too closely, that wood grain pattern might make you dizzy!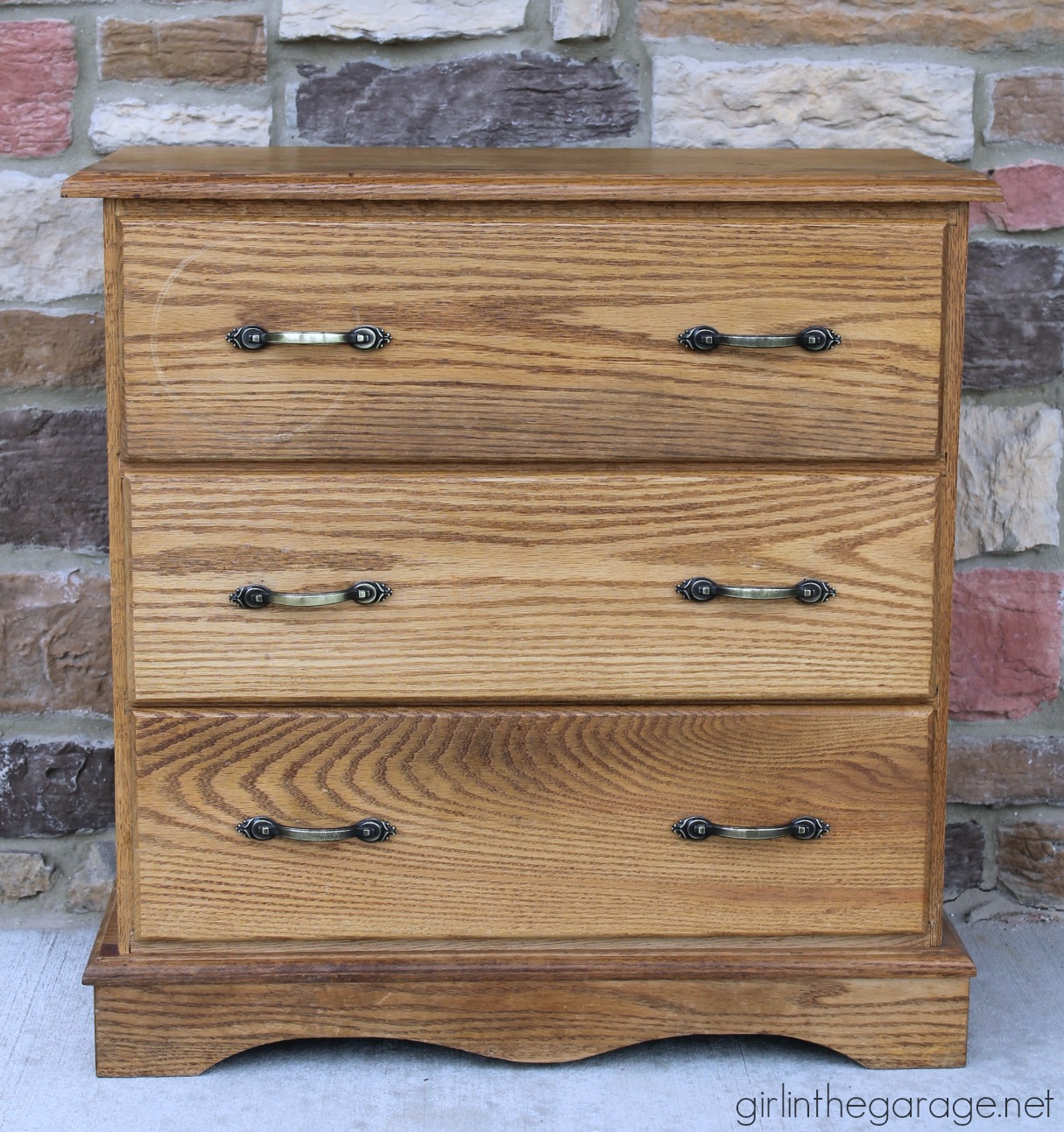 I also brought home this vintage tea canister and metal recipe box.  How adorable is the colorful artwork on it?  I rarely cook, so I'll have to find another use for it like storing ribbon or washi tape maybe.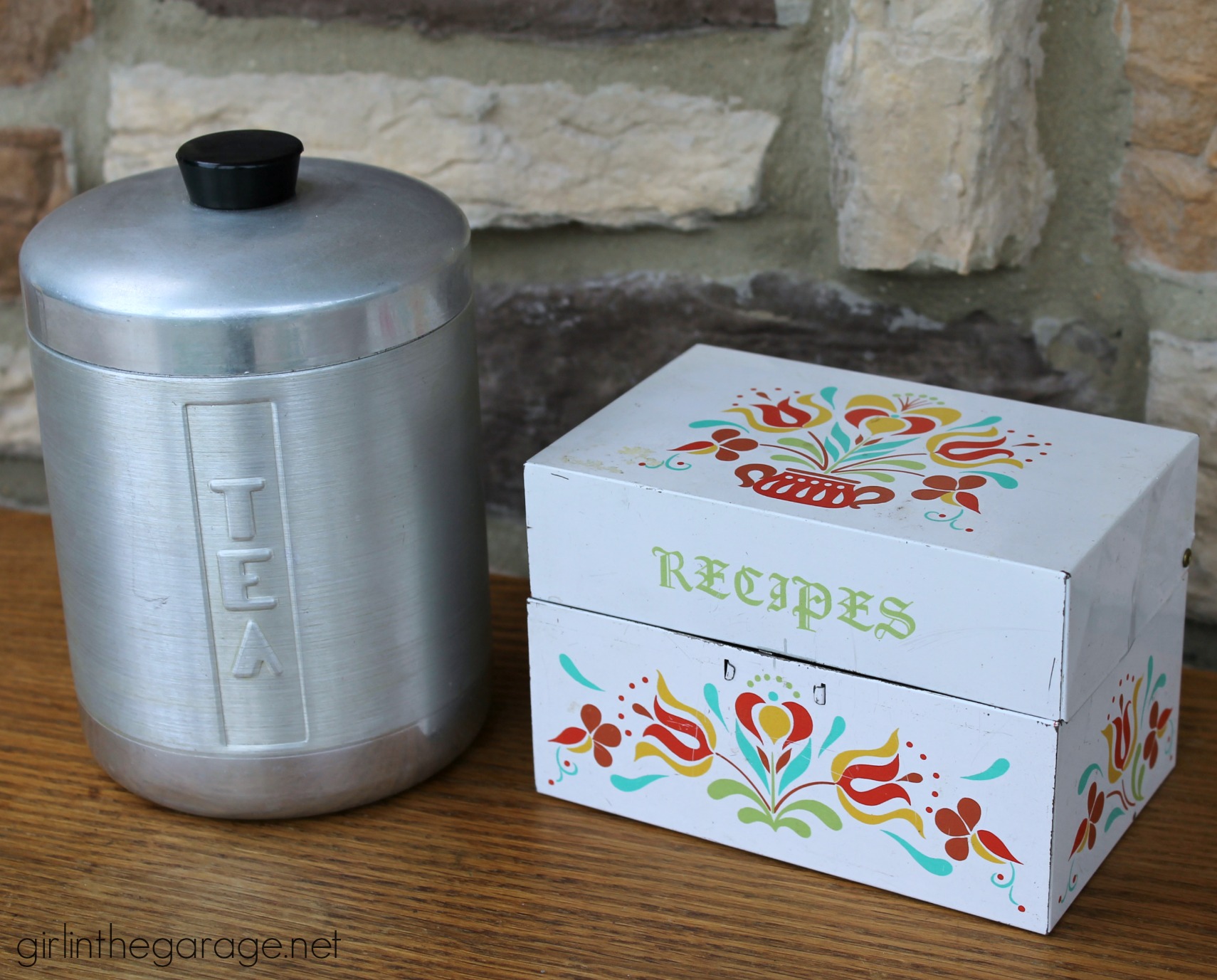 Oh and the original divider tabs are still inside: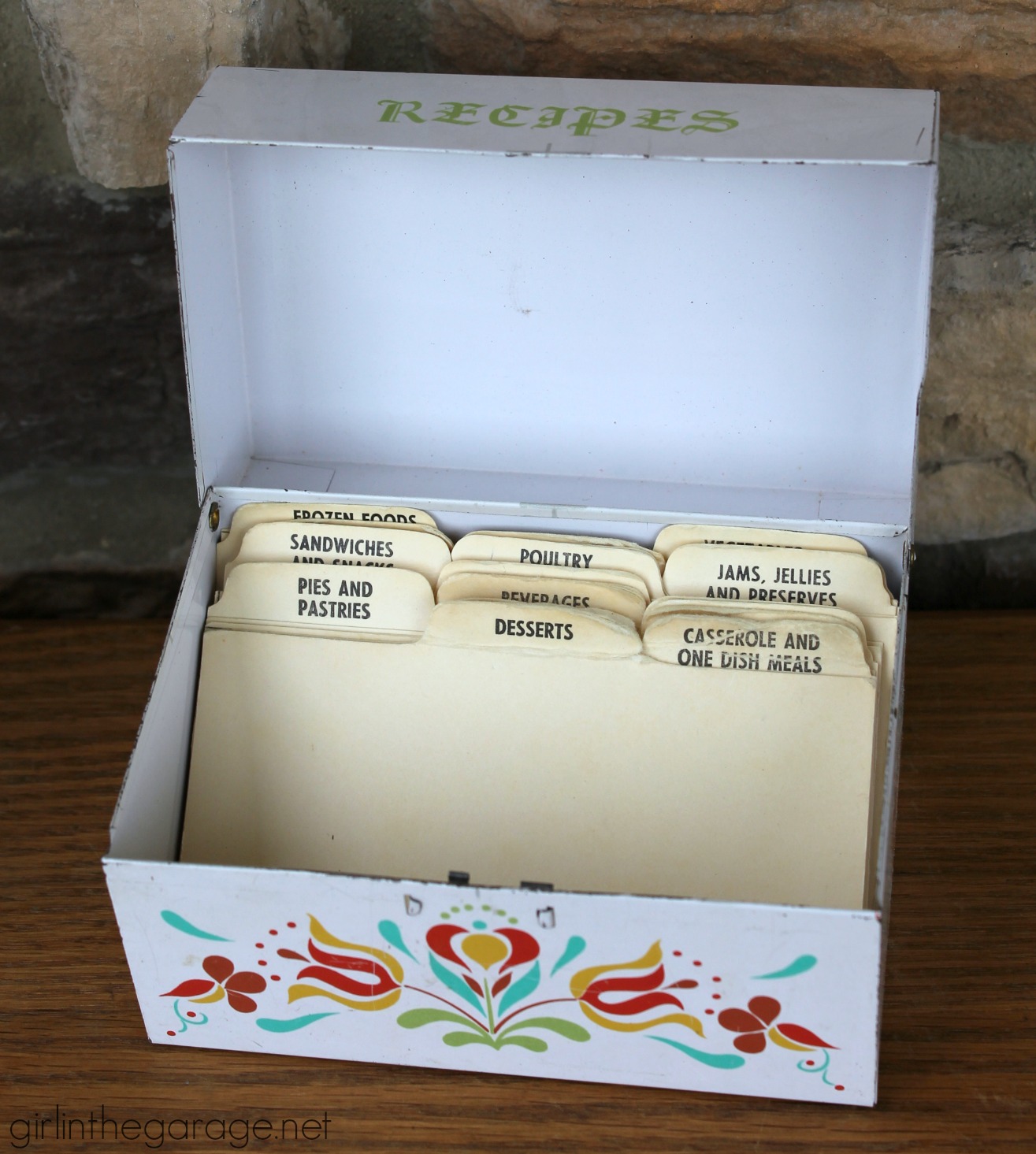 I also found this authentic bowling pin for $.50.  It's big and heavy and I have no idea why it says Happy Birthday on this side, but I'm seeing a project in this one's future…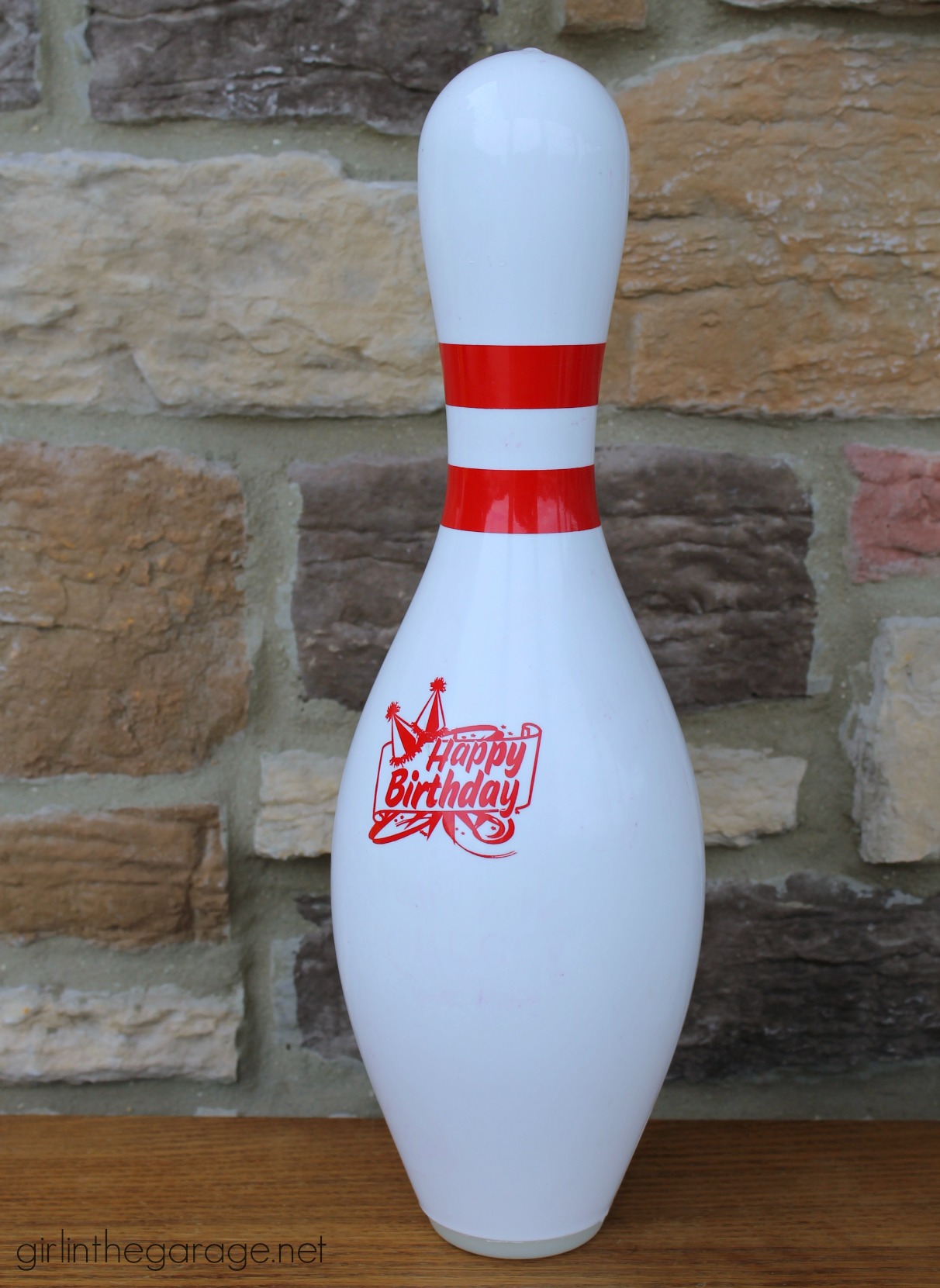 Lastly, a framed print of an Indian boy.  The art is easy to remove, which is good because I'm actually just interested in the carved wood frame.  I plan on making it into a memo board like THESE for my next market.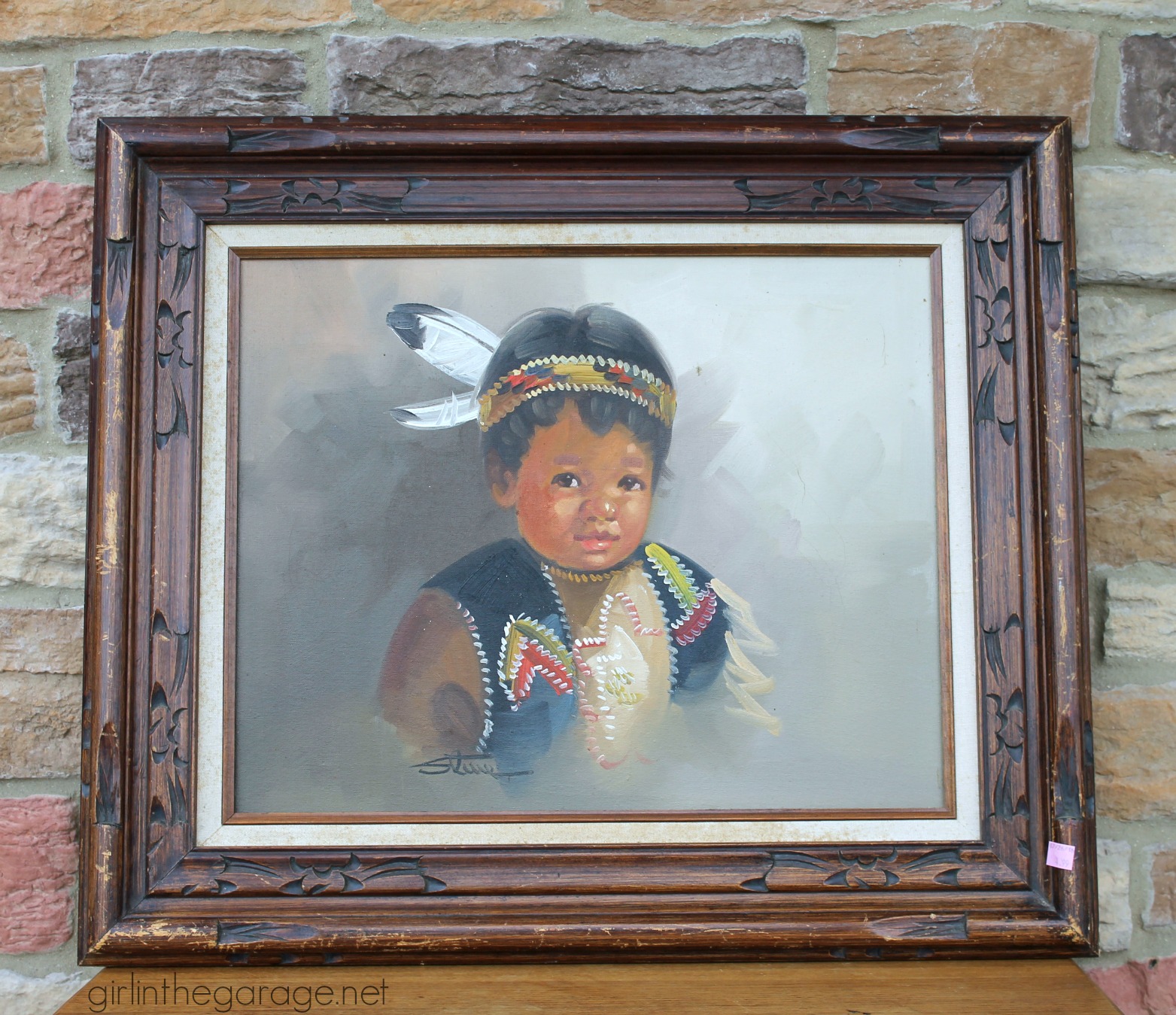 Have you gotten any good treasures while thrifting lately?  I'd love to hear about them in a comment below!  Also – what do you think of my treasure hunting finds?
Jen

Click here for my free printable resource list: 11 Items to Always Buy While Thrifting
Join the GITG Community
When you join this thriving online community of 90,000 creative souls, you'll be inspired to discover hidden artistic talents and learn skills to boldly face DIY projects with confidence.
You'll also receive my free guide "Just Paint It: 7 Tips for Transforming Furniture with Confidence."