Did you read in my dresser post last week that I'm doing another vintage market in September?  It's the Hunt & Gather market in Northwest IN and I'm really excited to be part of this awesome event for the first time.  You can find out more on their Facebook page HERE.  I'm going to be selling mostly just furniture this time, so I have a lot of painting projects to do!  (You can read all about my May market experience HERE.)
Here are a couple pieces I'm currently working on for the market…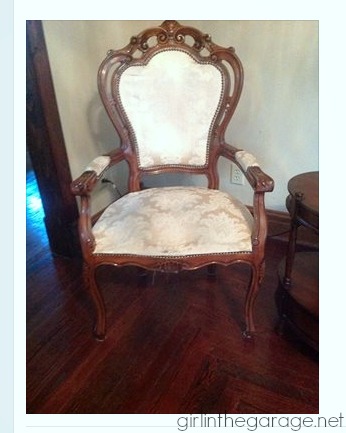 I bought this fancy antique chair quite awhile ago and I've been intimidated because the seat was lumpy and pokey… no way anyone could sit on it!  I finally started working on it yesterday…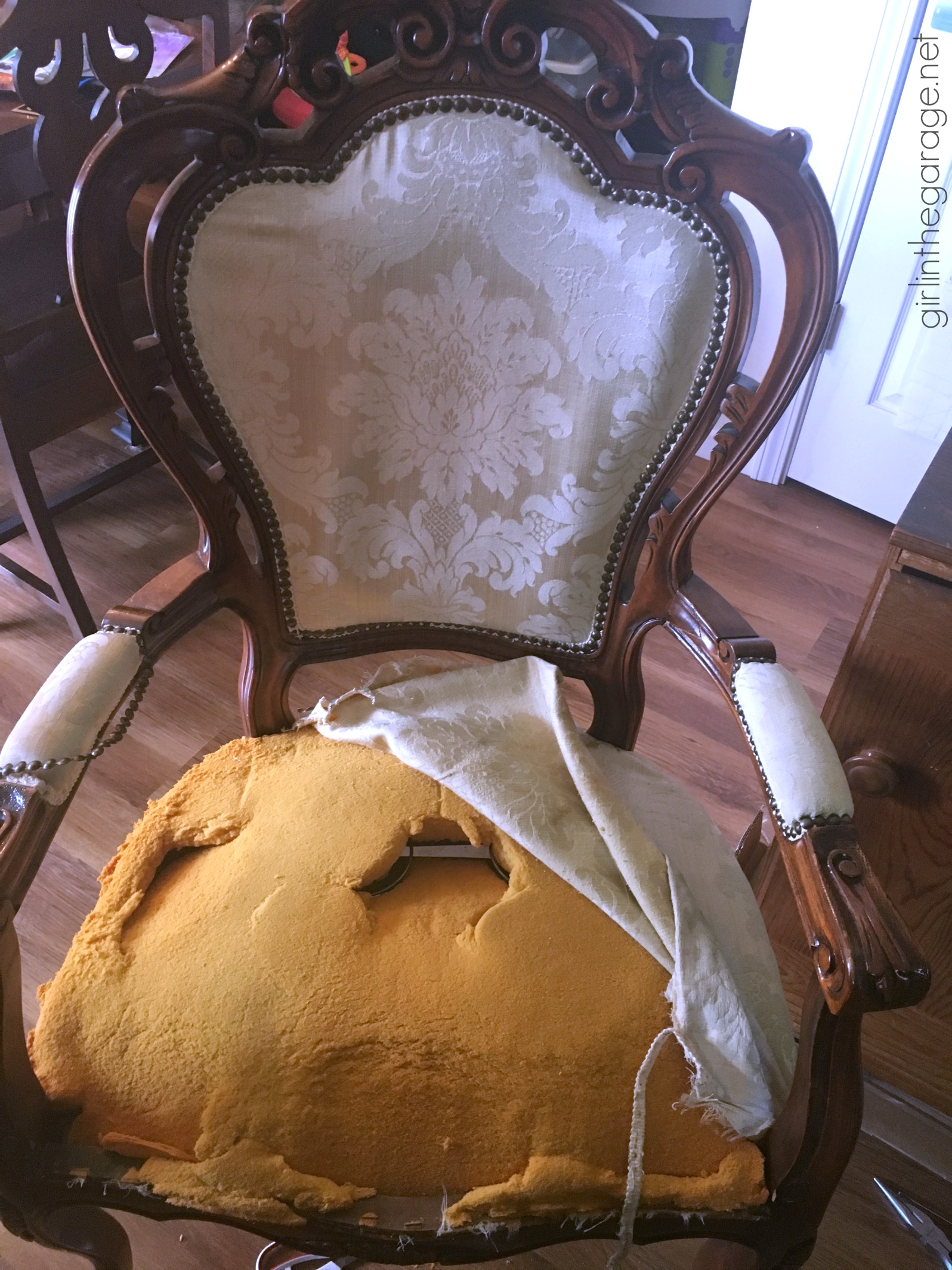 The cushion was literally crumbling in front of me as I removed the tack trim and fabric.  This will be quite a project!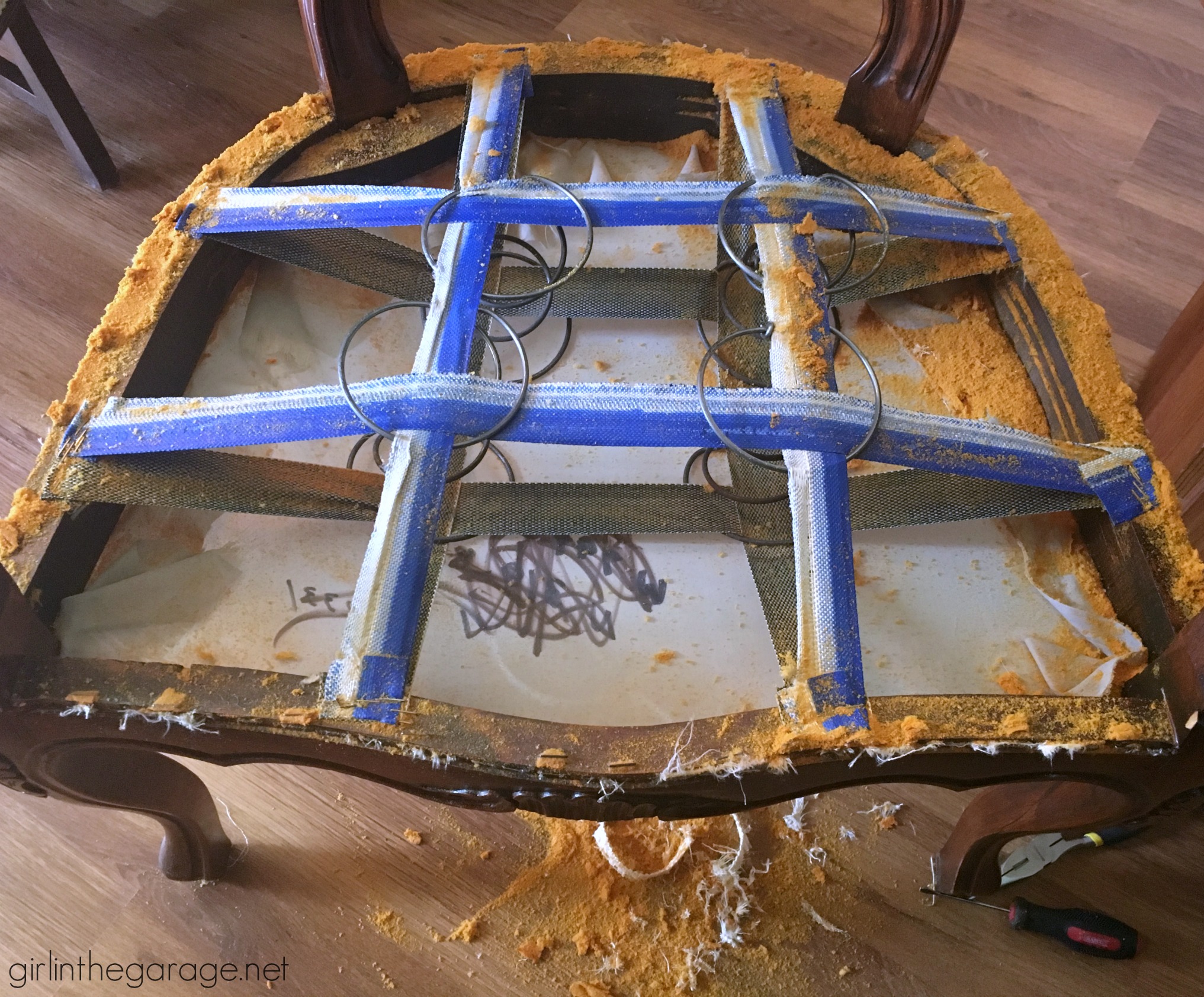 I bought this little cabinet just last weekend…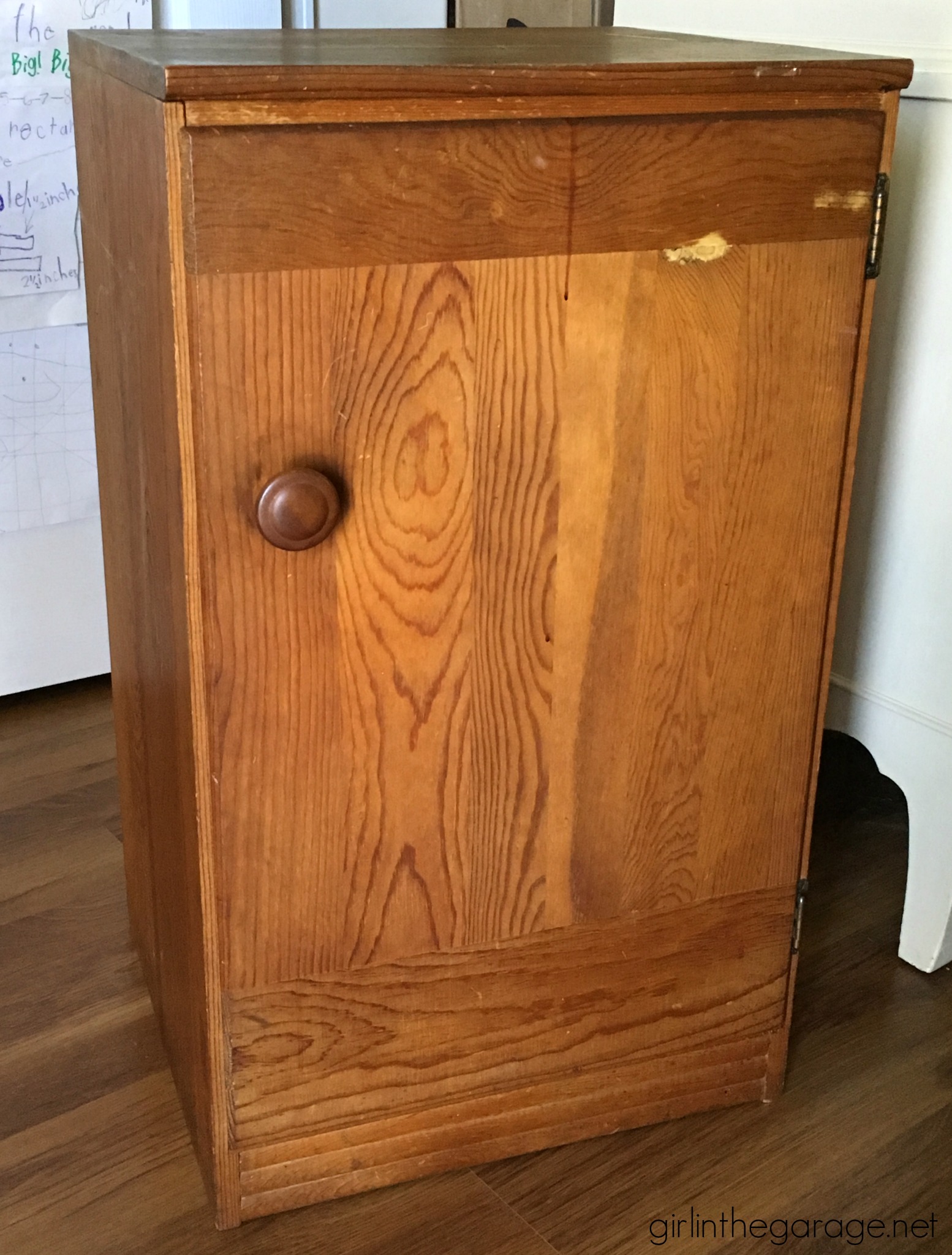 I'm pretty sure it was handmade, with thin removable shelves that were covered in ugly taped paper.  I'm thinking a graphic or stencil on this one.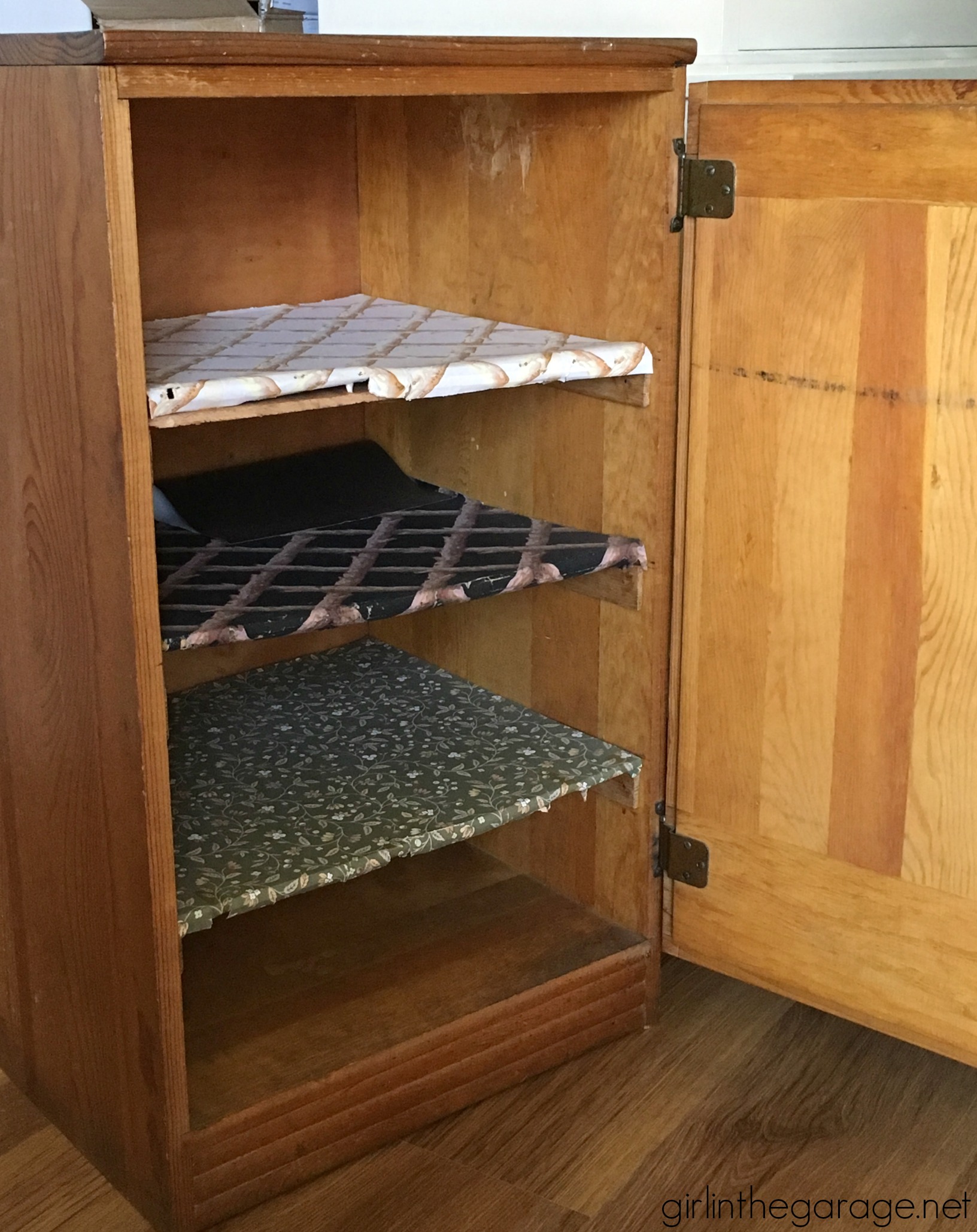 And one last exciting piece of news…
I'm the proud new owner of this gorgeous gray chaise for my new office space!  I LOVE it.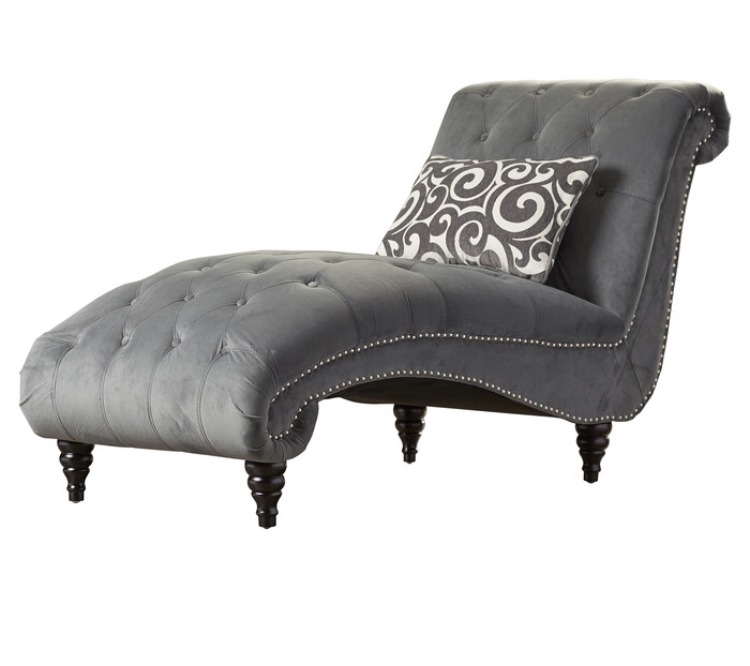 The office and the rest of the basement are still a work in progress… Mr. GITG is laying the new floor himself in his free time.  It's about half finished and I cannot wait to finish everything and share it all with you.  HERE is the design plan for my office space and HERE's the vintage Paris map wallpaper that I hung last week.
Speaking of Mr. GITG, his birthday was this week so we are heading up to Chicago tomorrow to celebrate.  (Yeay for date night!)  I hope you have a fantastic weekend, friend!
Jen
Join the GITG Community
When you join this thriving community of over 7,000 creative souls, you'll be inspired to discover hidden artistic talents and learn skills to boldly face DIY projects with confidence.
You'll also receive my free guide "Just Paint It: 7 Tips for Transforming Furniture with Confidence."