Friends, it's Trash to Treasure day!  On the 2nd Tuesday each month, my bloggy friends and I each transform a free or thrifted find into something useful and beautiful – theirs are at the end of this post.  (Find all of our previous T2T makeovers HERE.)
This time I updated this Goodwill lamp: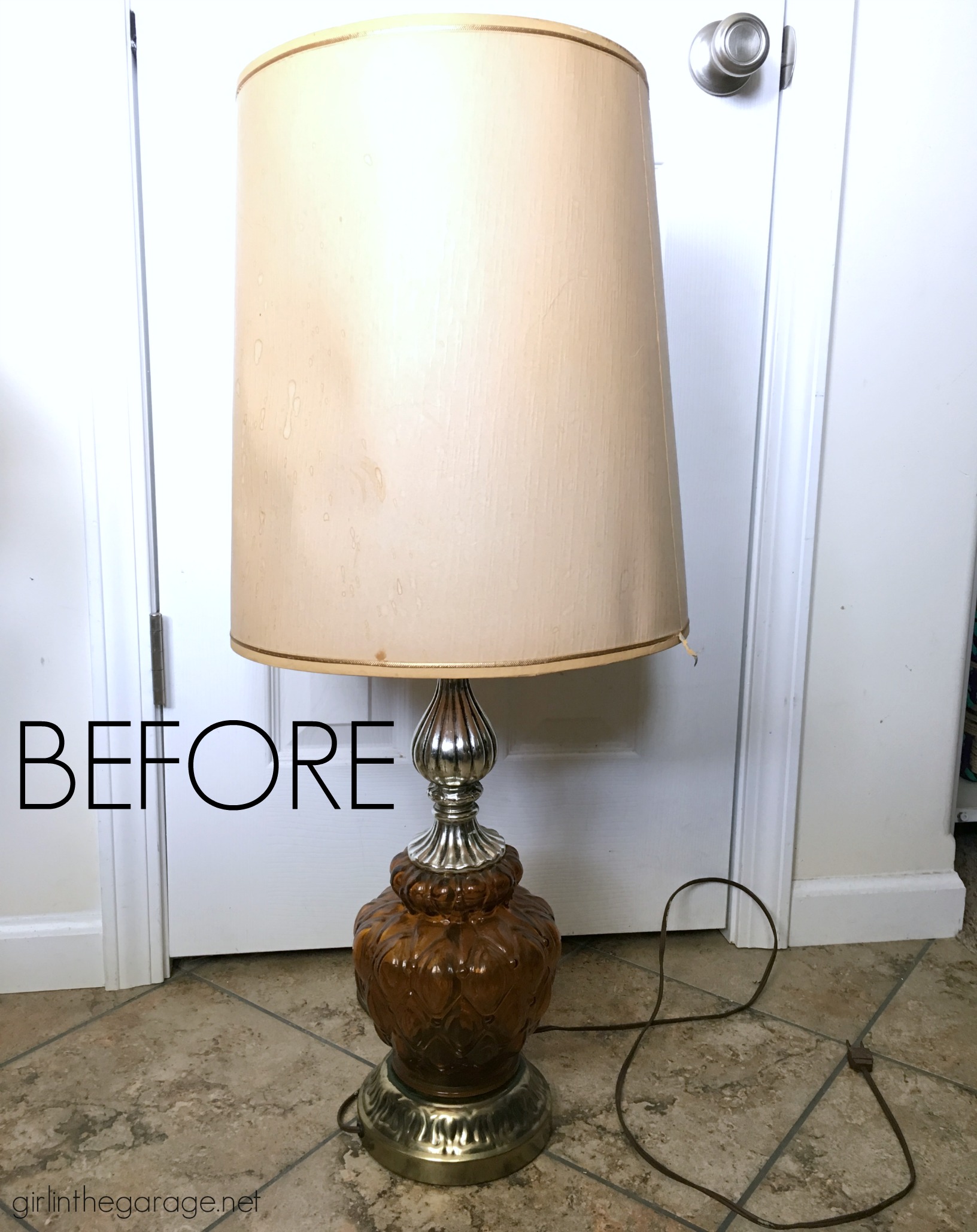 I've never done a lamp makeover before, but this one was only a few dollars so I figured I didn't have much to lose.  It has been in my basement for over a year though, and since we're working on redoing the basement I have to get unnecessary items (like extra furniture and decor *ahem*) out.
This was my first idea: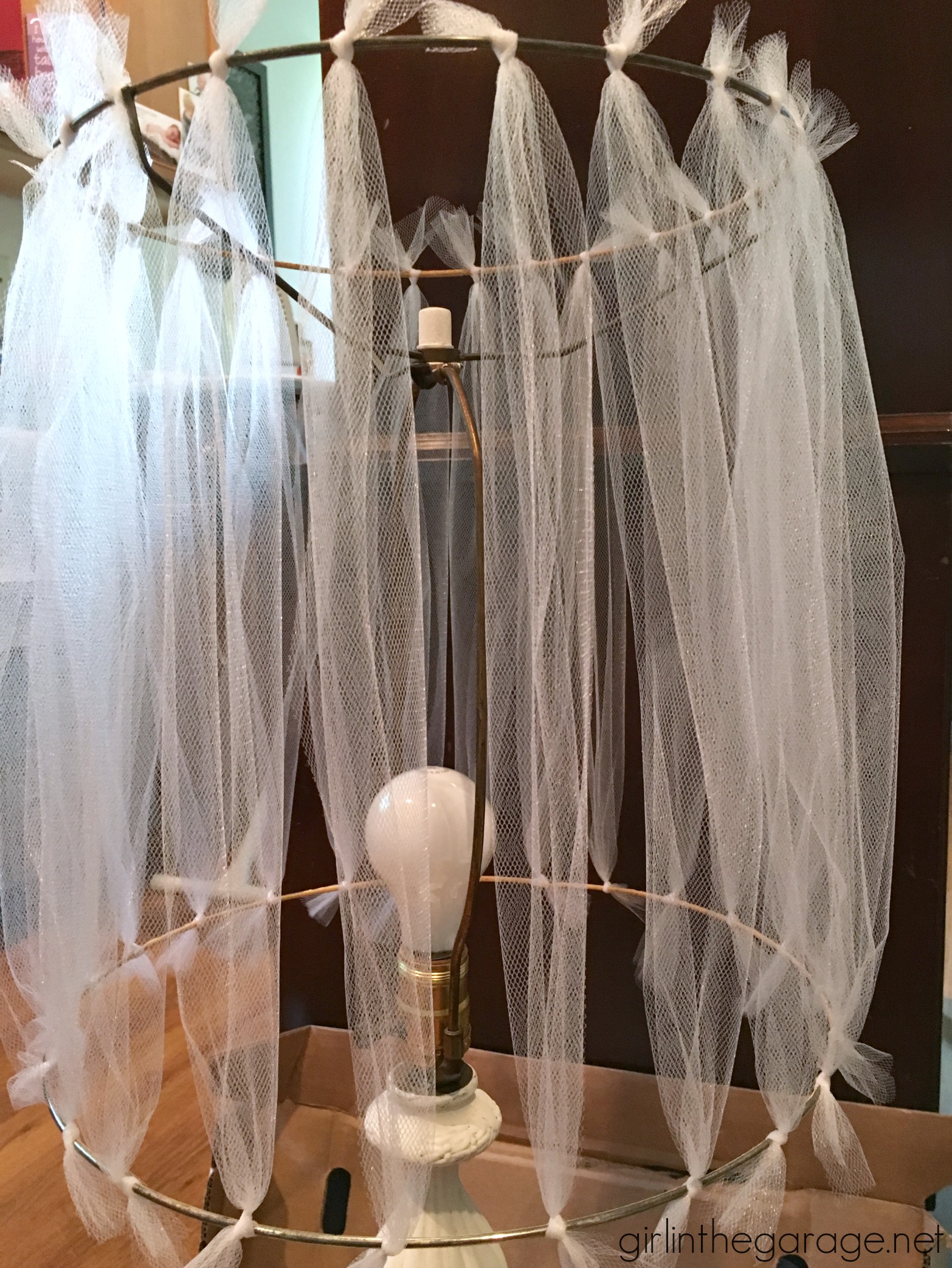 Tulle.  I don't think the idea was terrible, but I really did not like how it was looking… I could've added more tulle strips but I don't think it would've helped.  The main problem here was that after I removed the old lampshade material, there was nothing connecting the top and bottom rings.  Most lampshades have wire, but this one didn't.  So in the photo above, the bottom ring was just hanging there suspended by the tulle strips.  Not ideal.
After I untied all the tulle, I painted the rings to match the base that I already painted.  I'm not sure why I didn't do that first.  Duh moment. I used Annie Sloan's Chalk Paint in Pure White.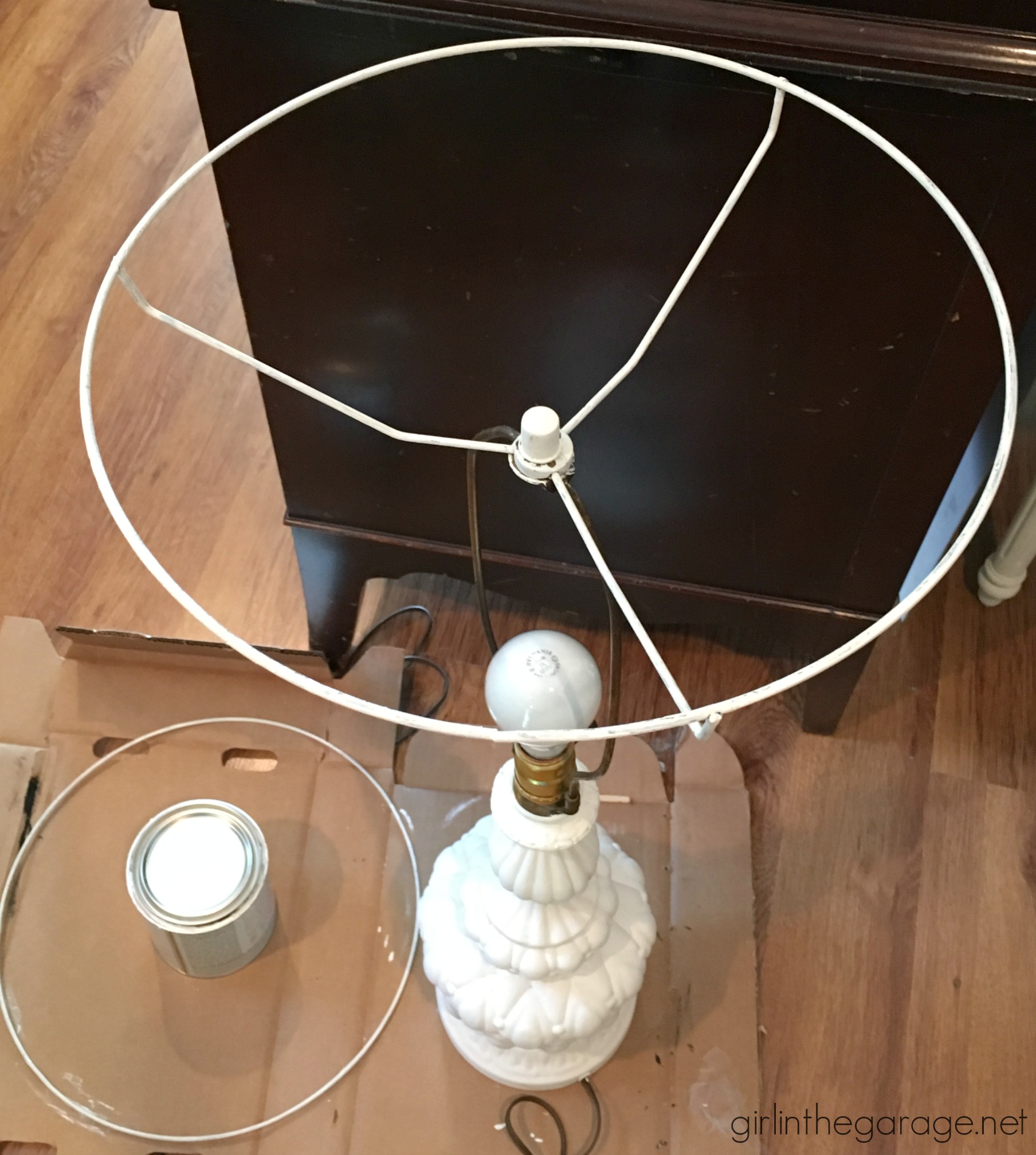 After digging through my fabric stash, I discovered about a quarter yard of this Frenchy gray fabric and cut it into strips.  Most were 20 inches, then some 17 and 15.  They're all about one inch wide.
I tied the strips on and decided not to use the bottom ring after all – I like how the fabric just hangs loosely.
I applied General Finishes High Performance Topcoat over the paint.  (Just trying an alternative to wax…)  I think it kinda looks like milk glass, do you agree?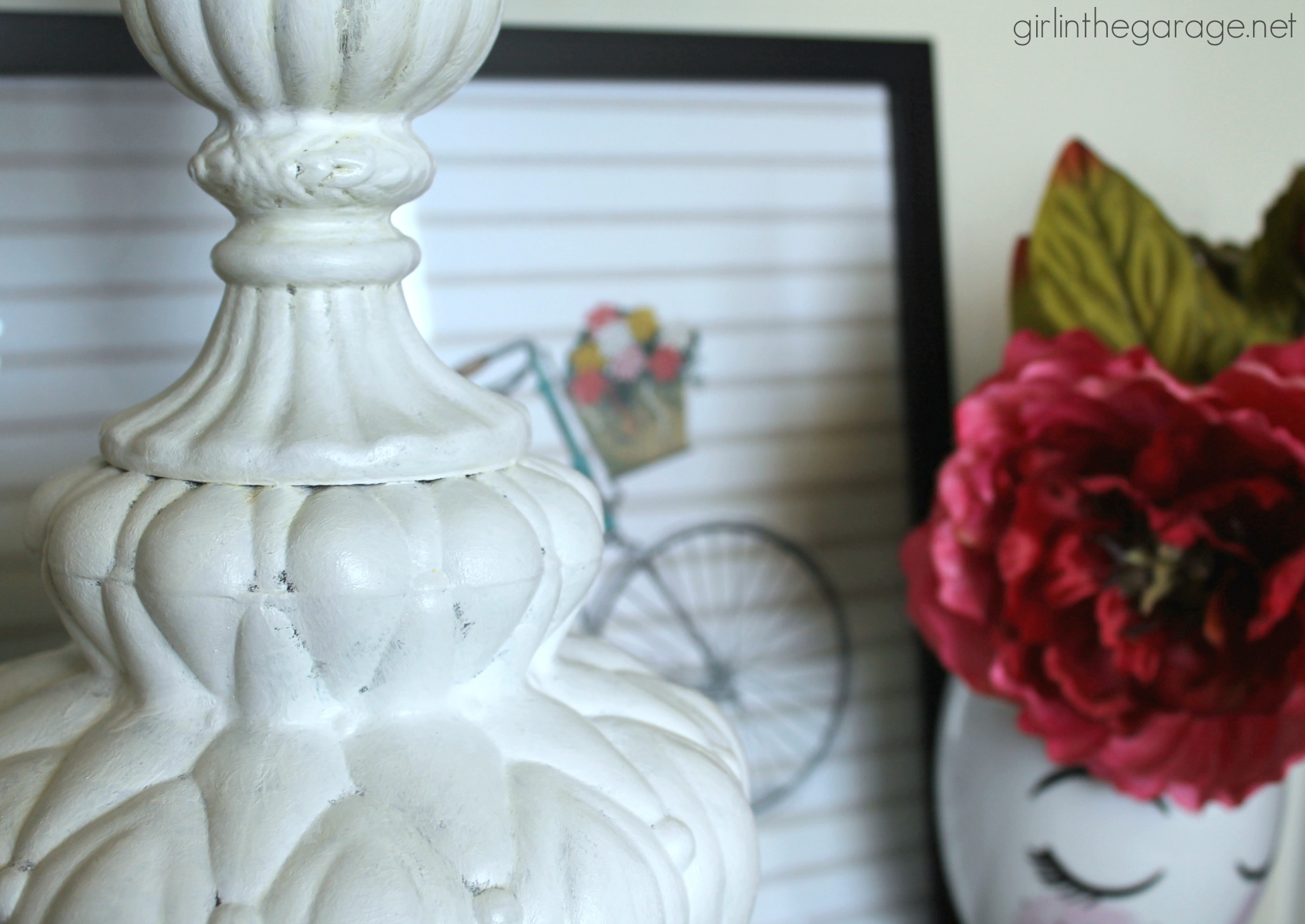 I'm still not 100% convinced that I love my Goodwill lamp makeover, but it's growing on me.  I love the colors and I love that the style is both a little bit shabby vintage and a little bit funky.
Honestly… help me out.  What's your opinion of the transformed lamp?  Any other ideas for what I could've done instead?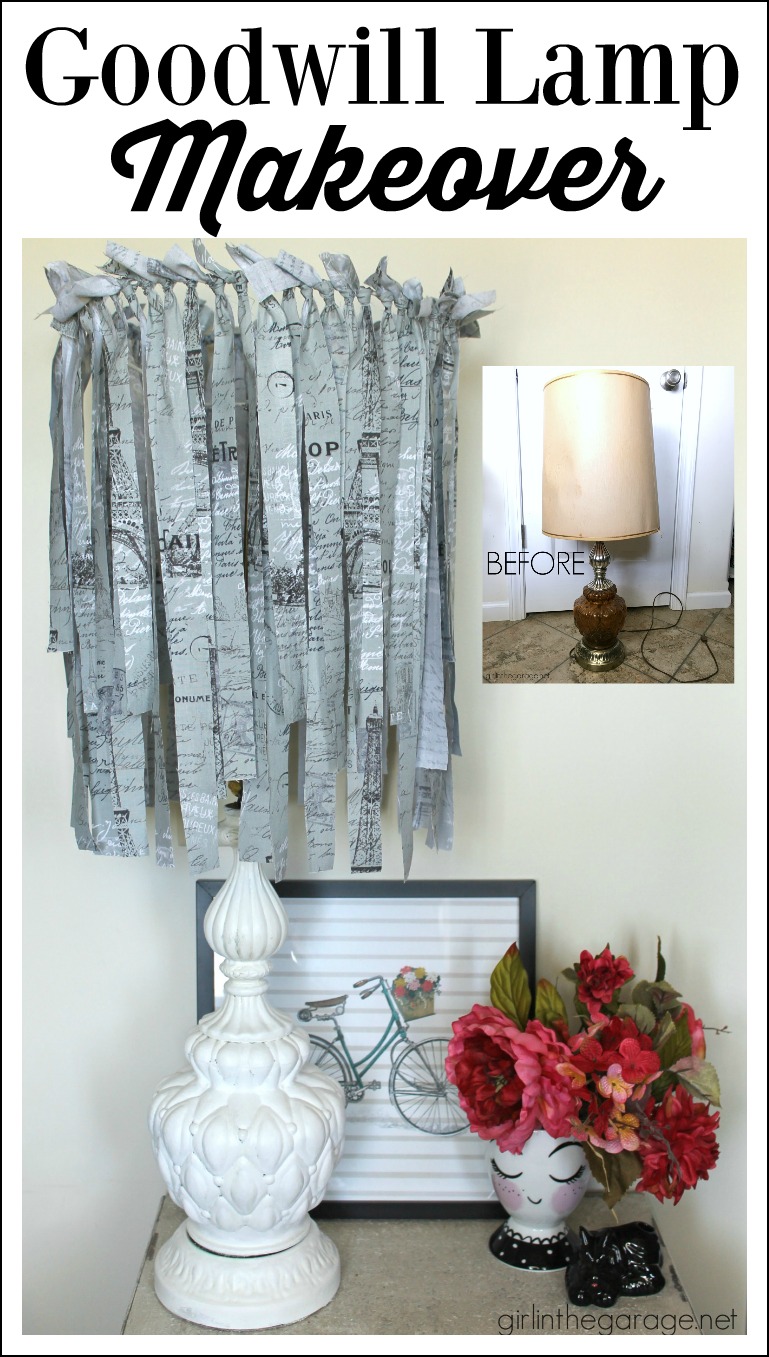 Jen
Wait – don't go anywhere yet!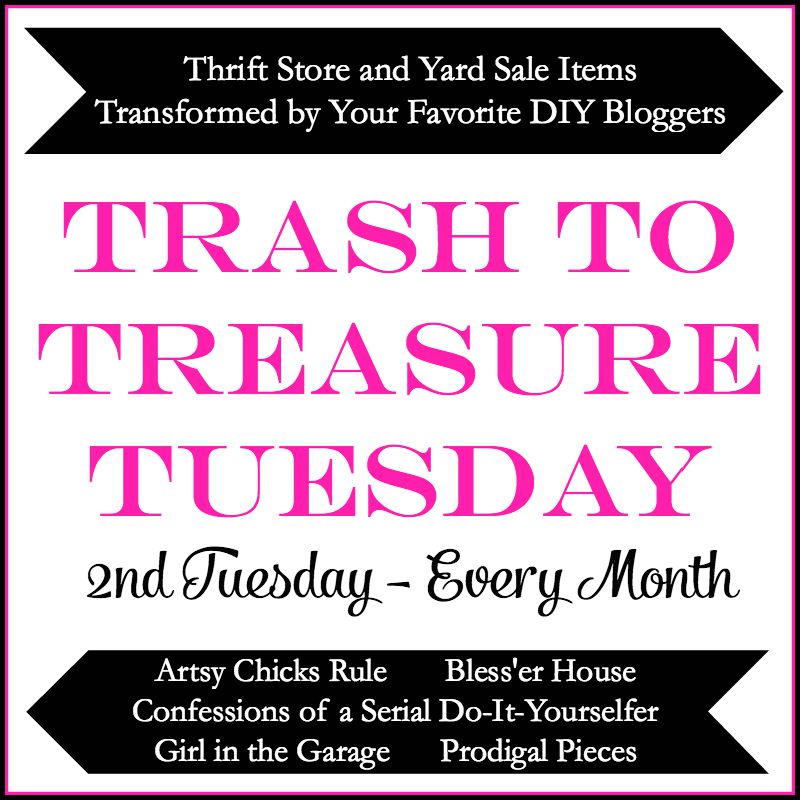 Be sure to visit my talented friends below – click the links under the "Before" photos to see their "Afters!"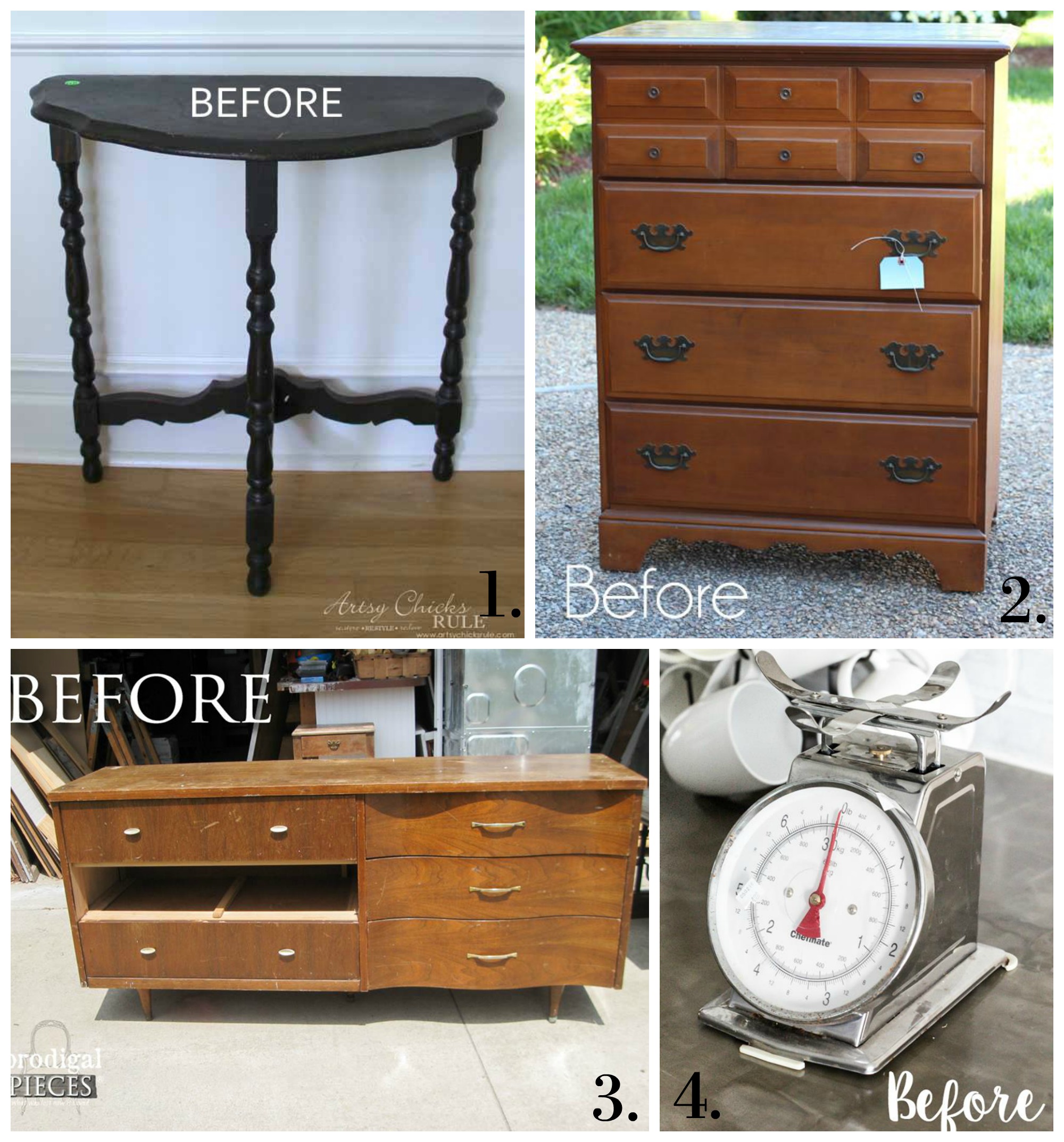 2. Confessions of a Serial DIYer
Pop over to Instagram and share your best Trash to Treasure makeovers with the hashtag #trashtotreasuretransformation for a chance to be featured on all 5 of our feeds this weekend!  Visit my IG page for more details HERE.
Join the GITG Community
When you join this thriving online community of 90,000 creative souls, you'll be inspired to discover hidden artistic talents and learn skills to boldly face DIY projects with confidence.
You'll also receive my free guide "Just Paint It: 7 Tips for Transforming Furniture with Confidence."