Hey friend, I hope you had a wonderful holiday weekend!  What did you do?  We started it with visiting the Hunt & Gather vintage market Friday night, where I bought some of the items below and also a handmade farmhouse-style desk for my new office space (I'll share more details on that soon).  The rest of the 3-day weekend was spent hanging out with family and friends and I hardly even opened my laptop at all – it felt great to wind down a little bit.
With yard sale season in full swing and a couple spring markets under my belt, I'm sharing some of my recent treasure hunting finds…  Like this beautiful antique secretary, which might end up white and blue: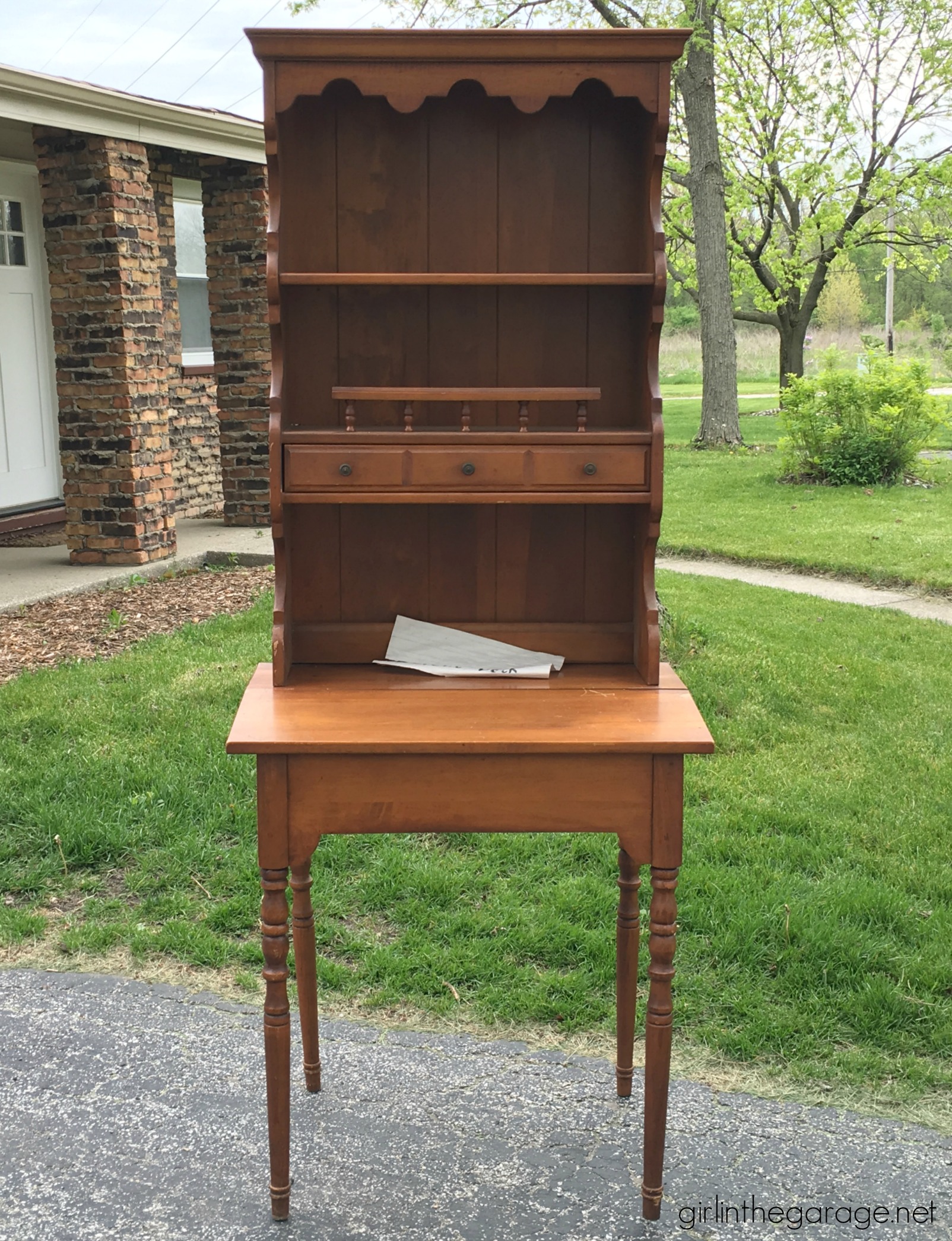 And this dresser with mirror (not shown, obviously) – I'm thinking maybe another nailhead treatment for this one: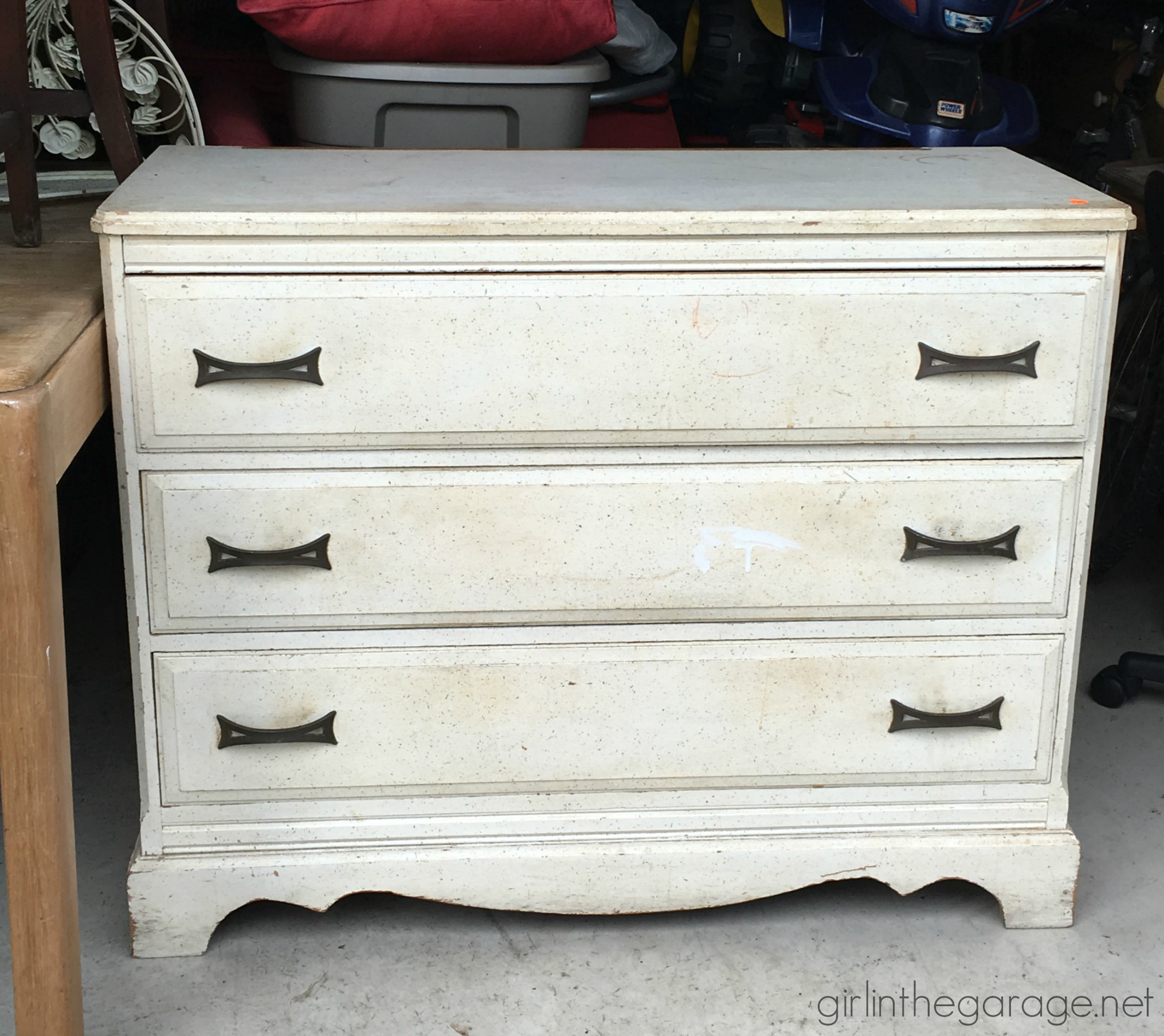 That's it for furniture, since I already have a lot of it in my stash.  But I found this very cool vintage leather suitcase…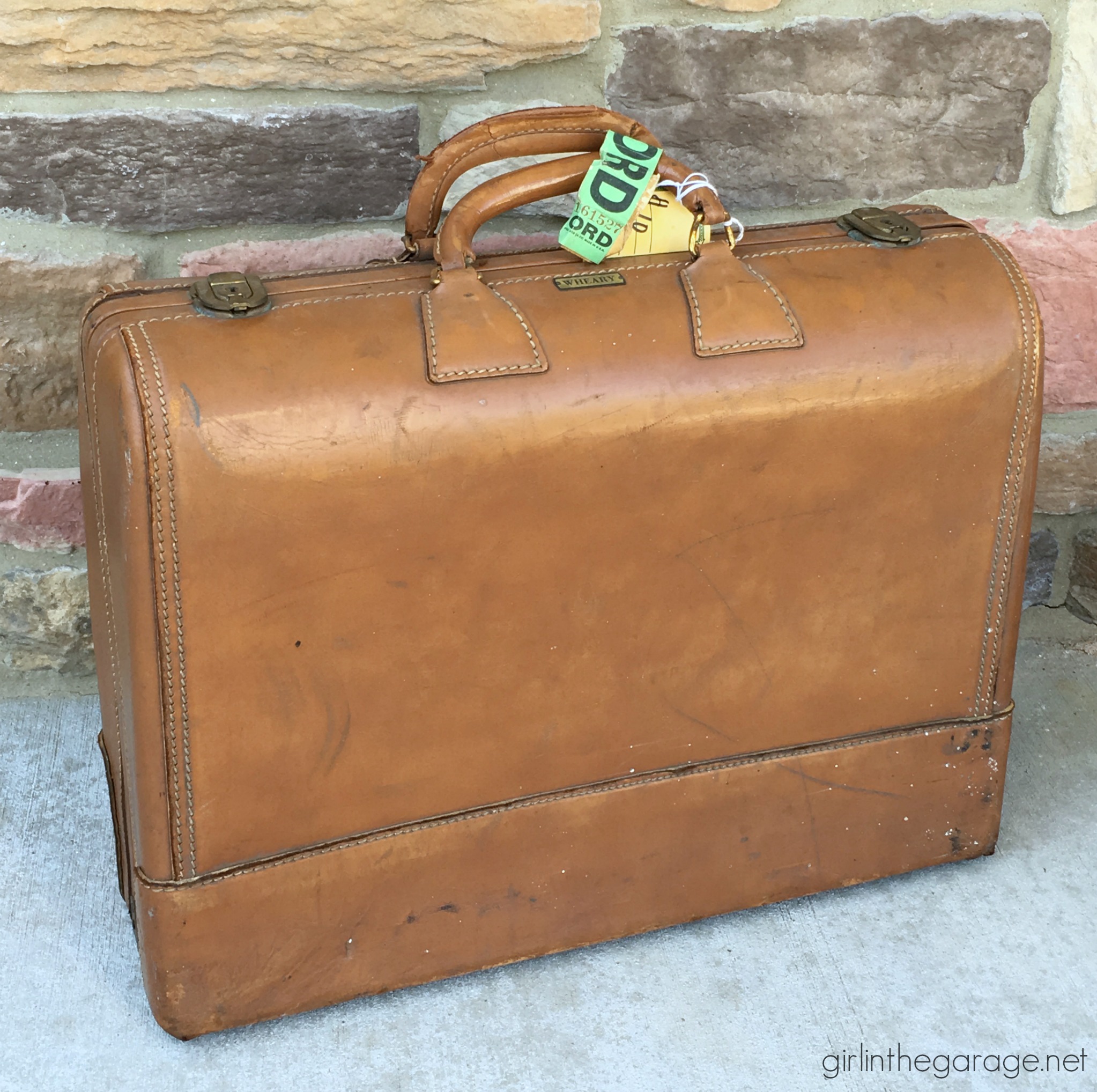 Which still has its O'Hare airport tag and an "Inspected Baggage" sticker…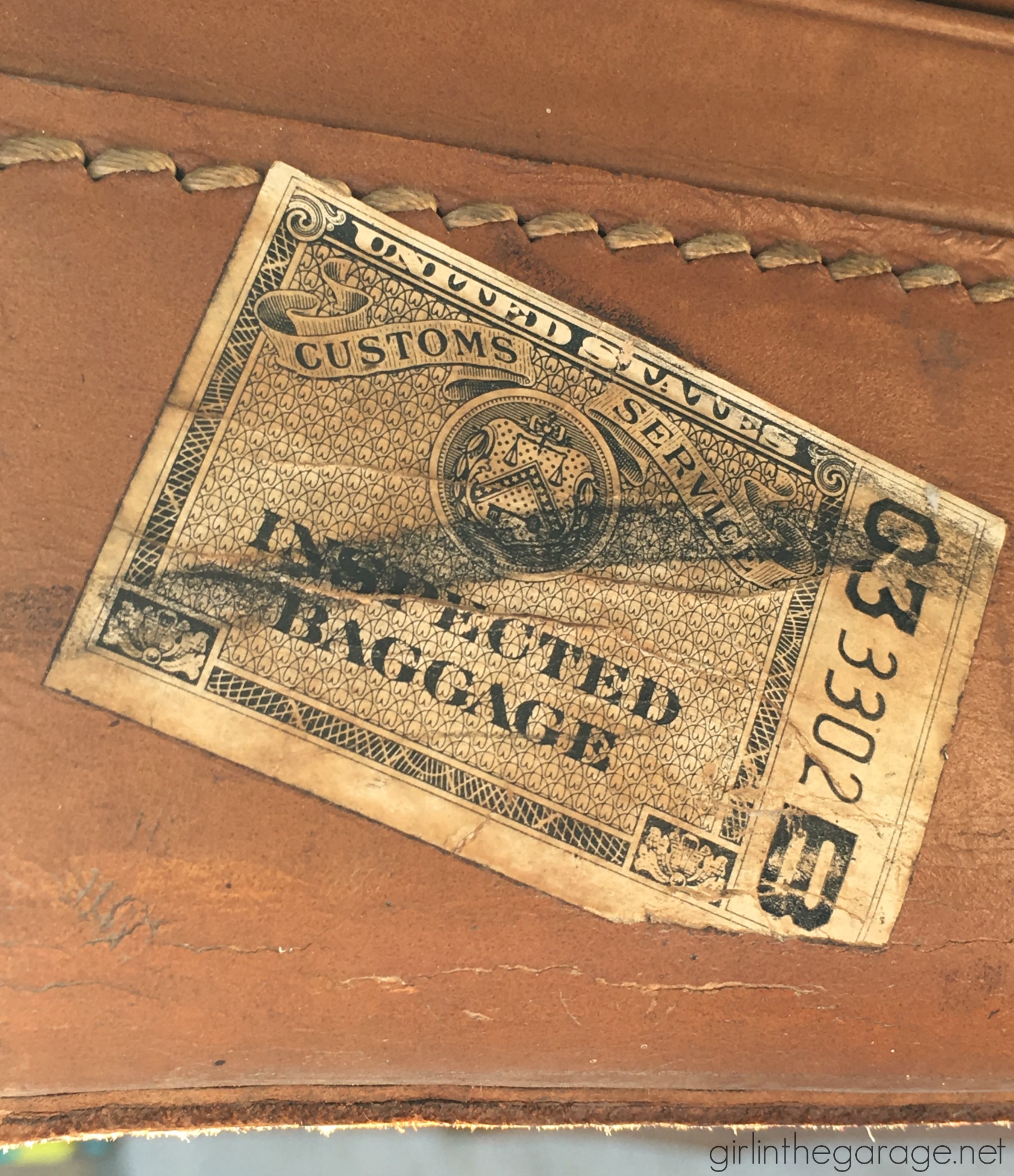 And a 1975 Phoenix Gazette newspaper inside.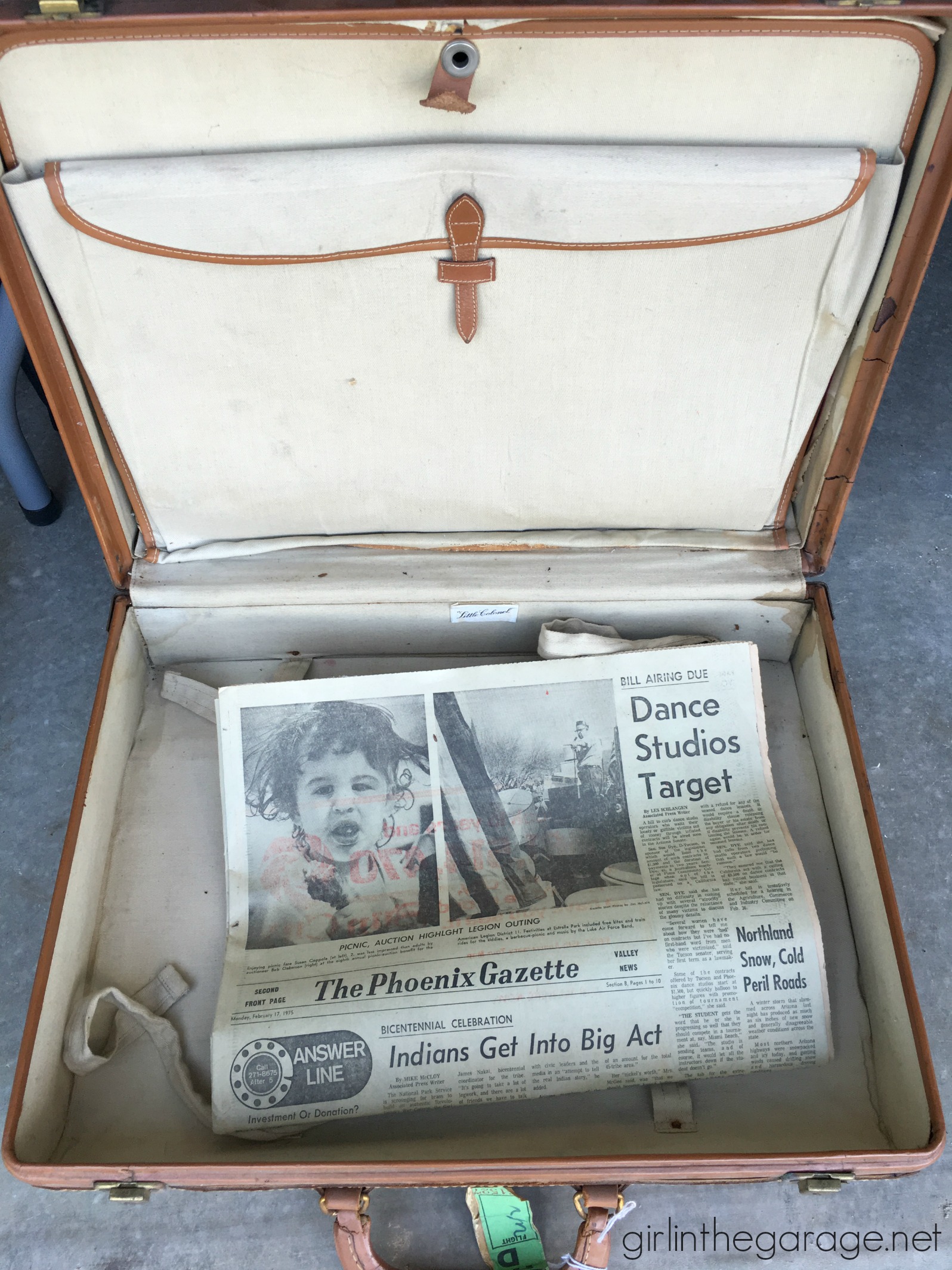 I love this large frame as-is: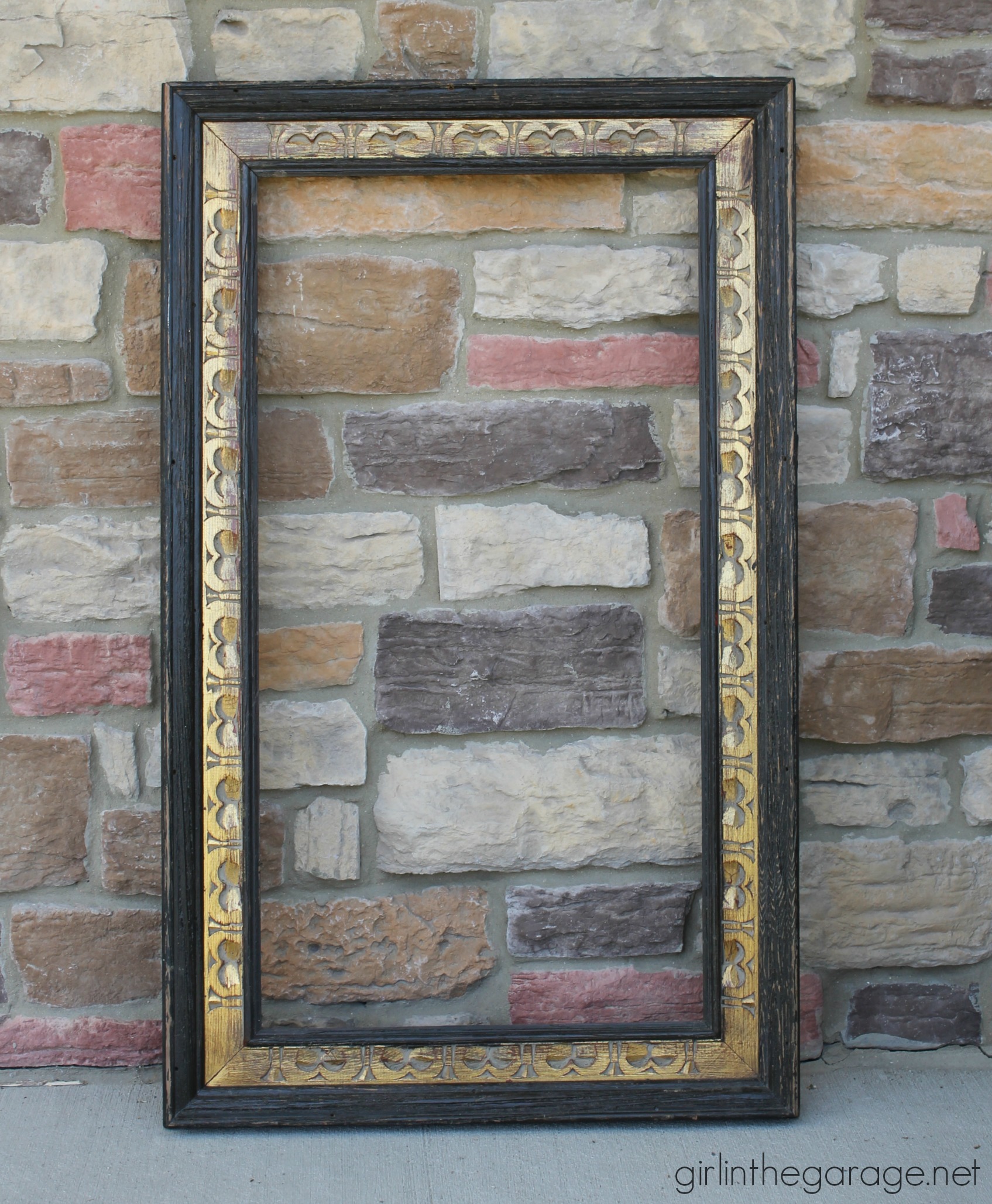 And this super cool woven basket too: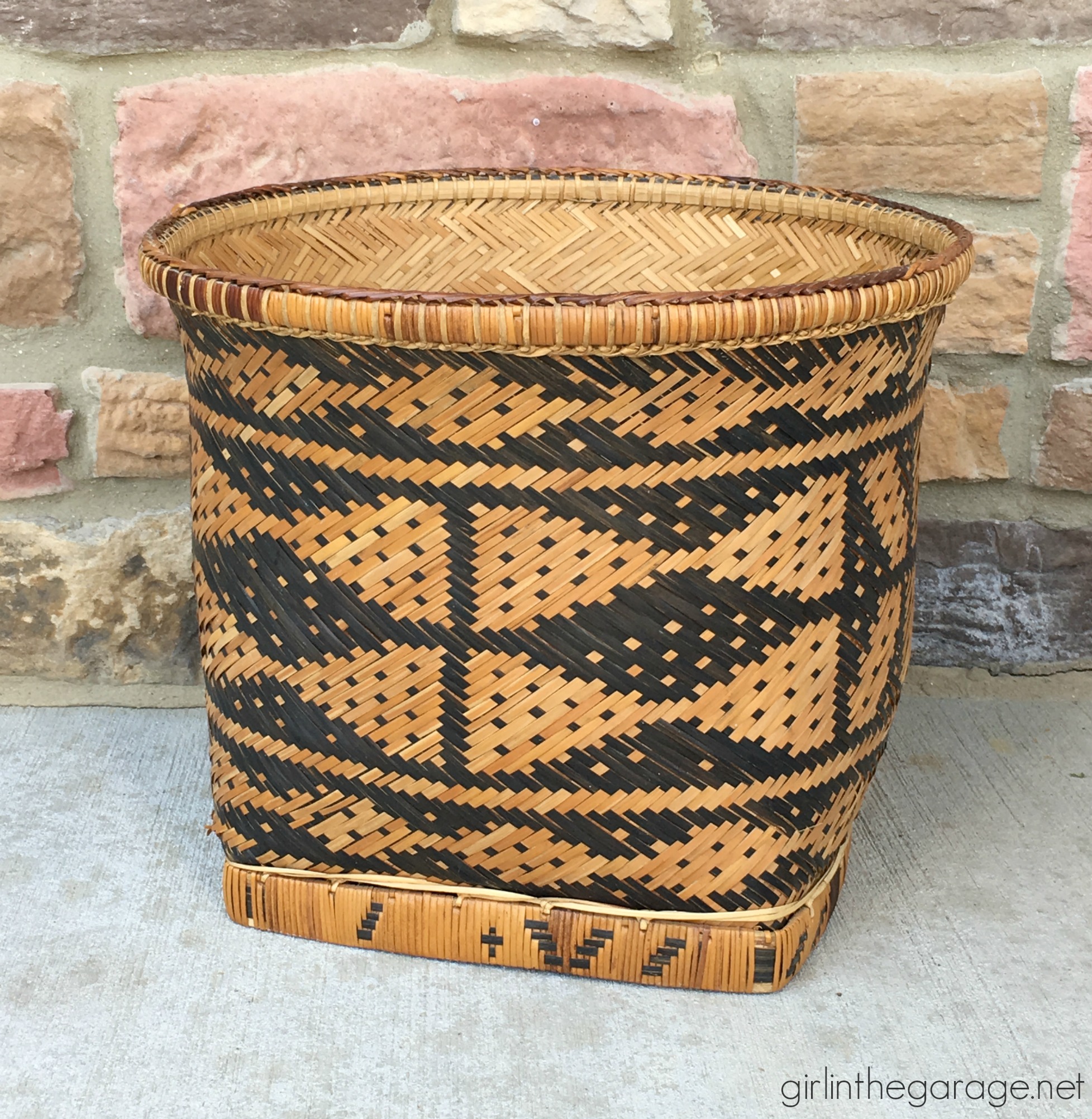 These metal drawers need cleaned up and there might be a place for them in my new office (hmmmm… we'll see):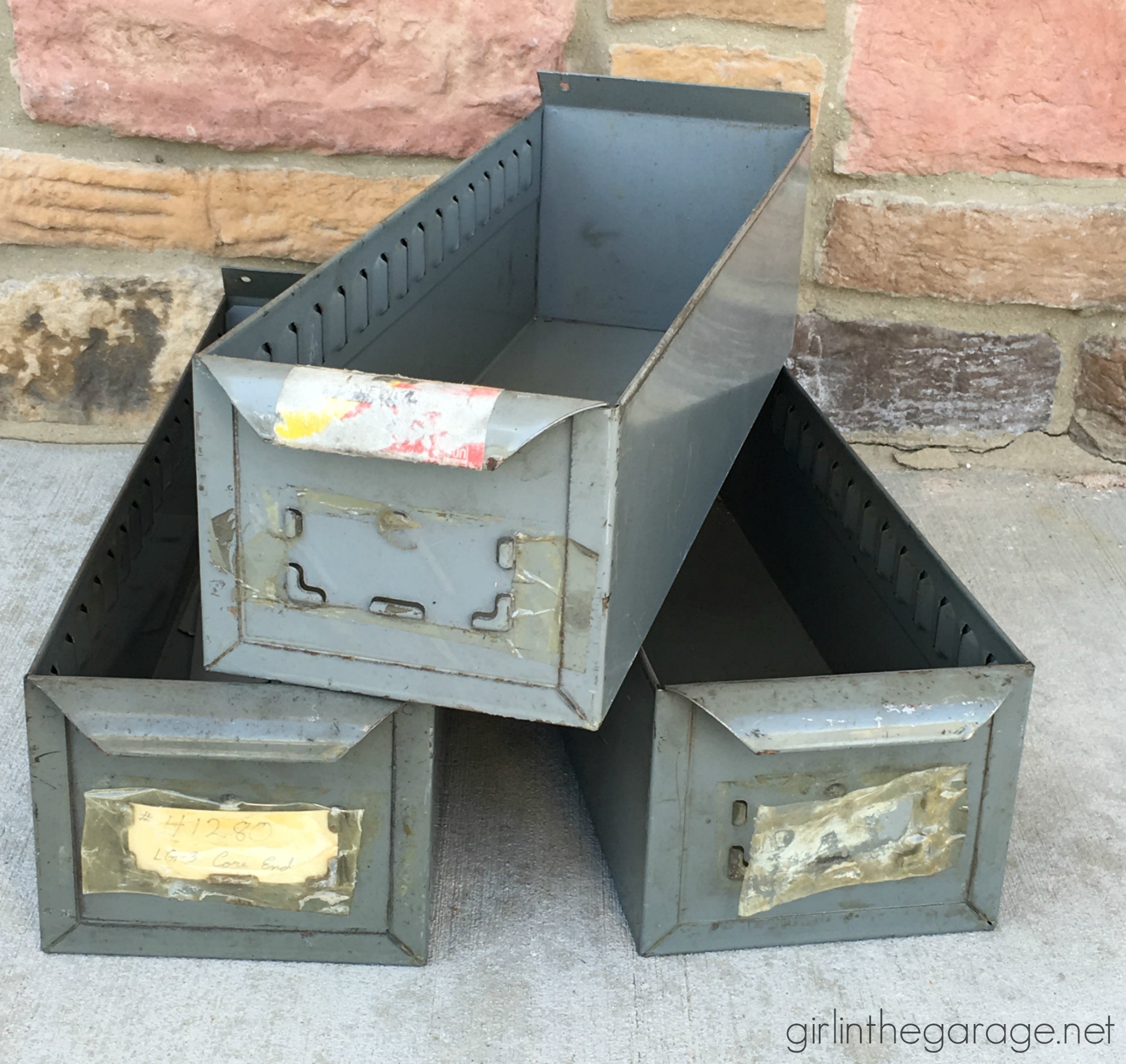 These scales were from yard sales, and I'm planning to take them to my booth: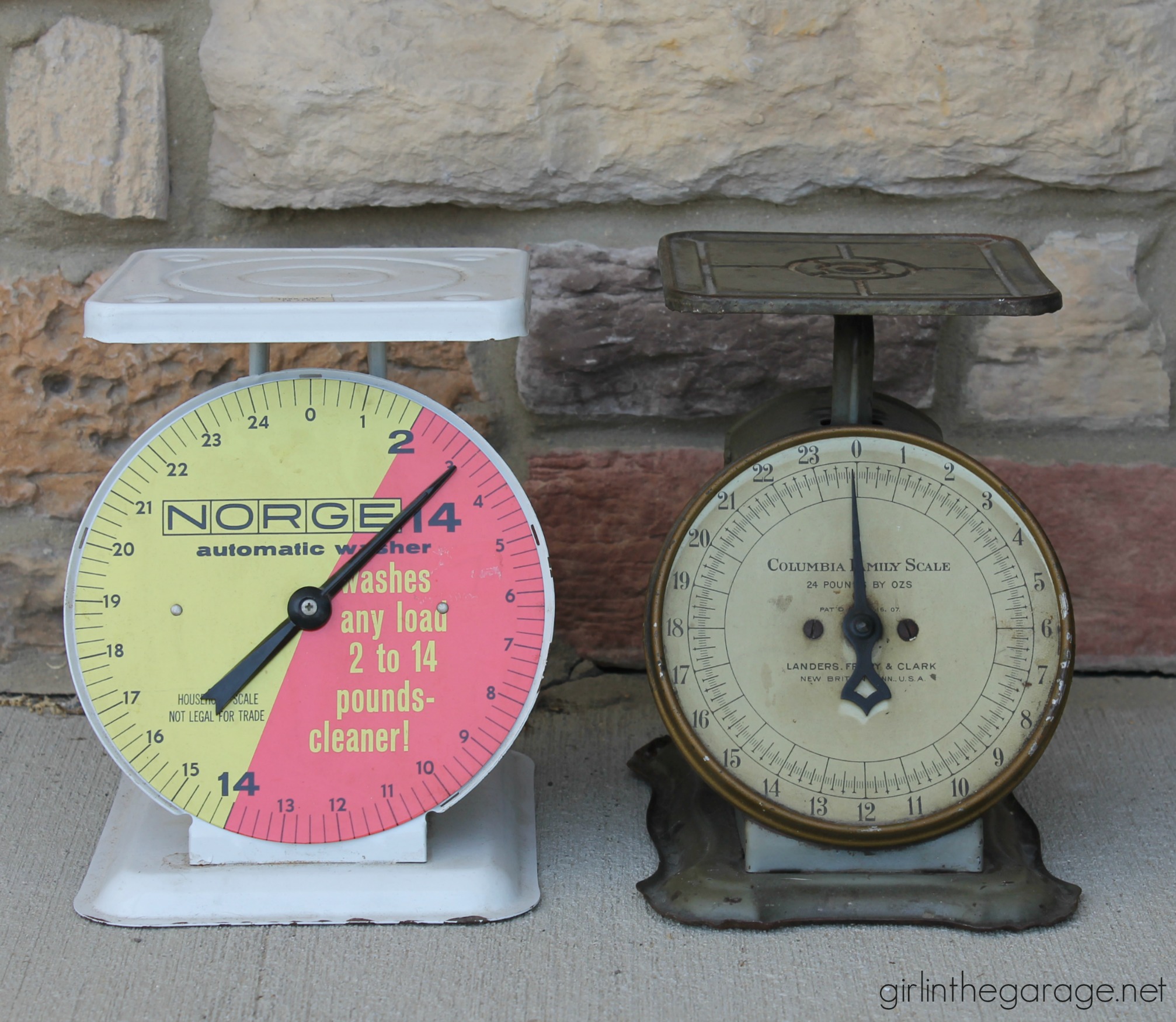 And these glass bottles and dishes too: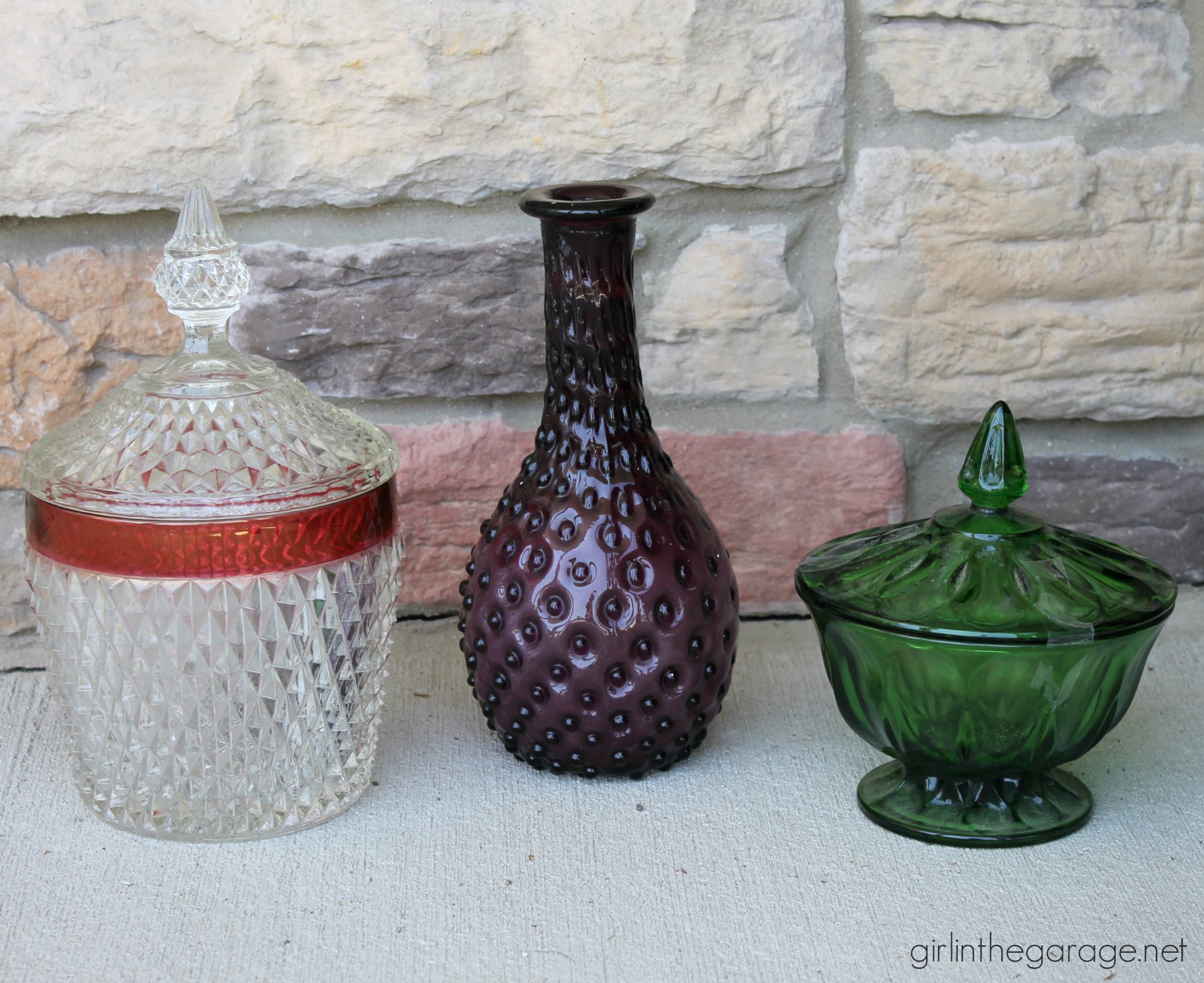 Which above is your favorite – and what thrifted treasures have you found lately?  I'd love to hear!
Jen
I'll be back soon sharing the rest of my vintage market projects and details, and I'm also working on another IKEA Rast hack.  Have a fabulous day, friend!
Join the GITG Community
When you join this thriving community of over 7,000 creative souls, you'll be inspired to discover hidden artistic talents and learn skills to boldly face DIY projects with confidence.
You'll also receive my free guide "Just Paint It: 7 Tips for Transforming Furniture with Confidence."