It's been awhile since my last Treasure Hunting post, but I've been thrifting and yard sale-ing again (yeay for warmer weather) so I've got some goodies to show you today!  Some of these items I'll keep, some I'll update, and some I'll resell.  Let's get this party started…
I sprung and bought these antique windows from the store where I have my booth.  I love them!  They are staying with me – I just have to figure out where to put them.  Haha…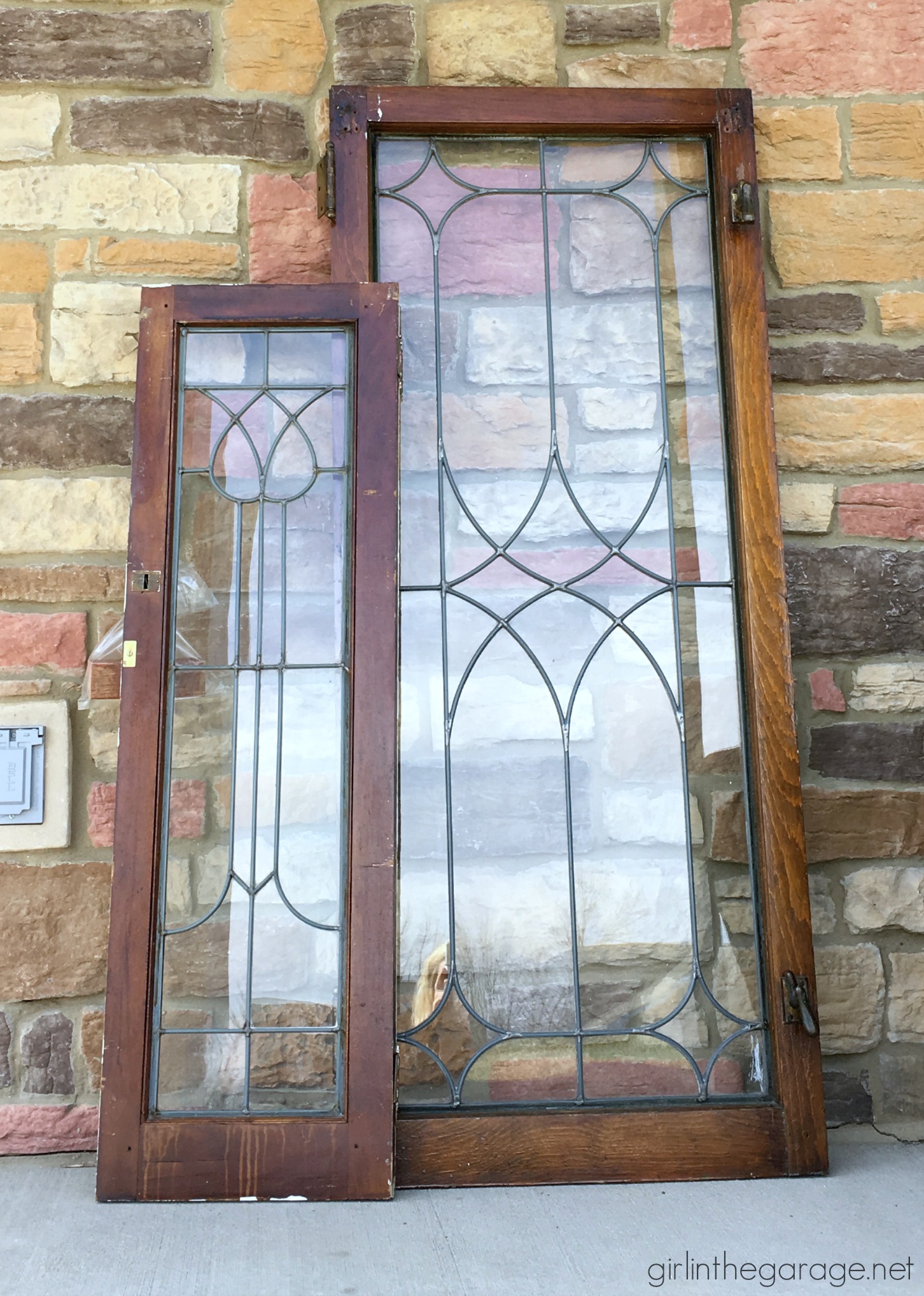 This big fancy frame was too gorgeous to pass up (also from the antique store).  I don't really love the bright gold but I can't decide what else to do with it…. any ideas?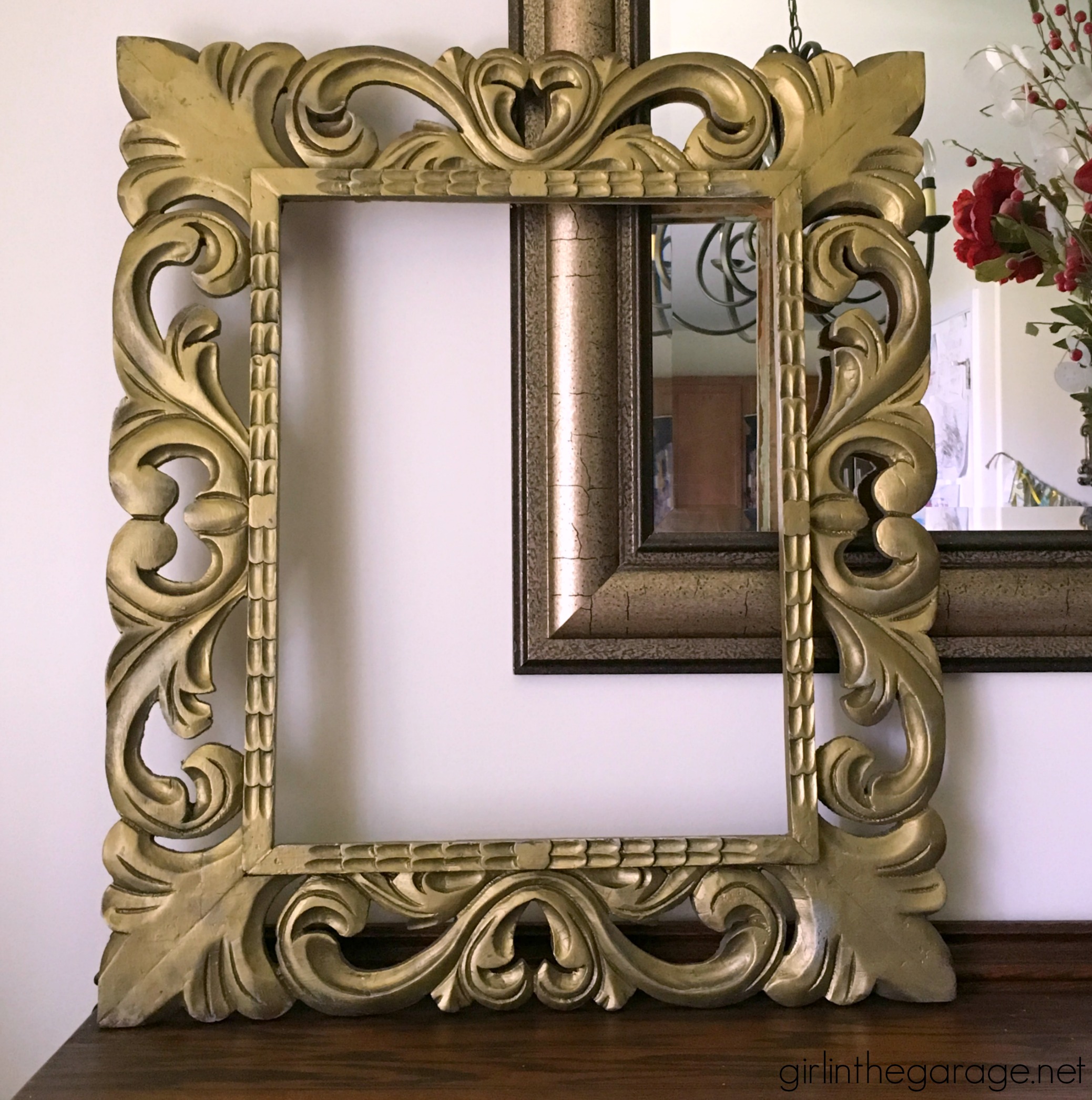 I've hit the frame jackpot lately, guys!  The big ones below will be painted and sold.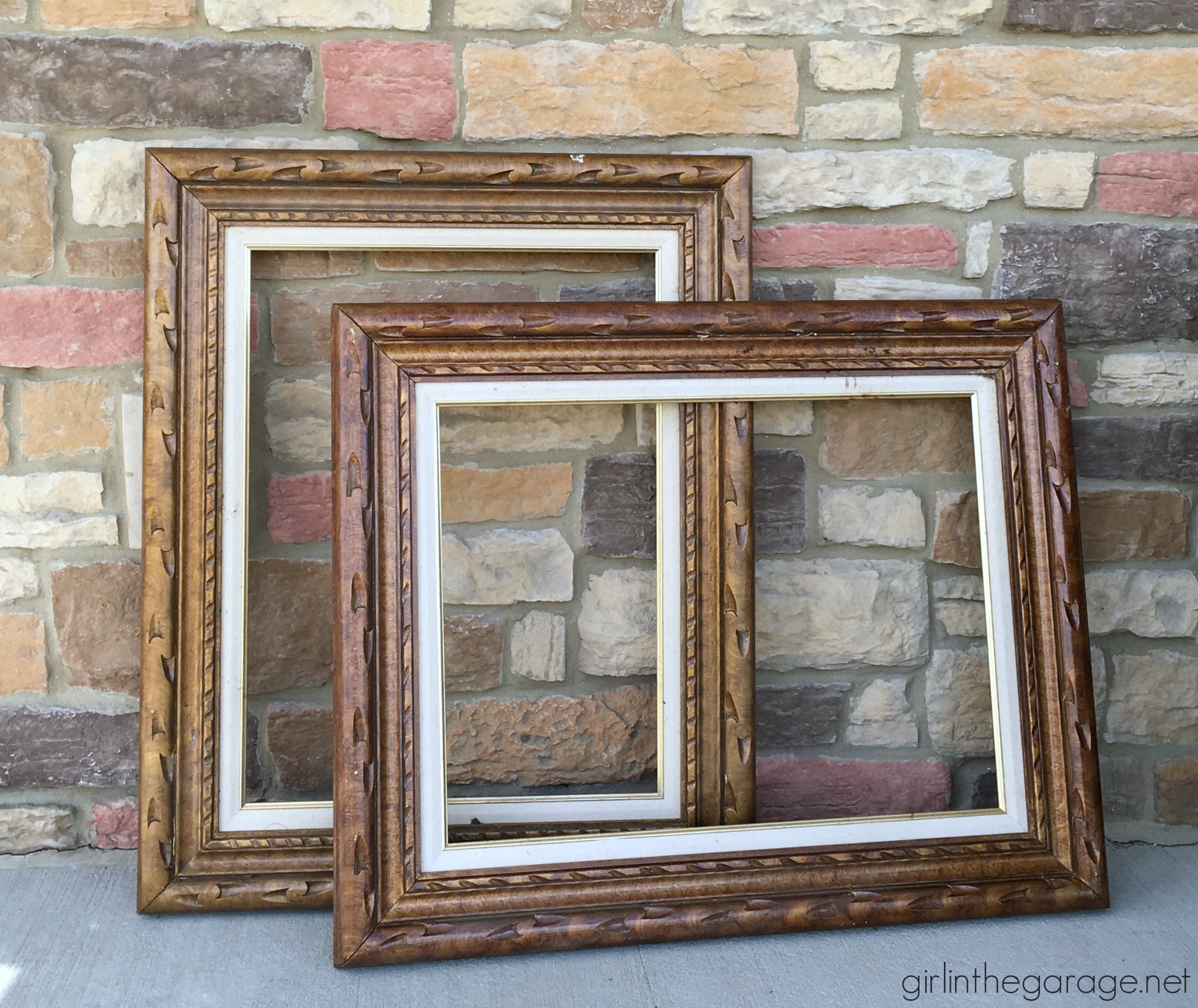 And the ones below will be turned into art like THIS upcycle I did last fall.  (They were priced $2 each but the lady said I could take all 4 for $5!)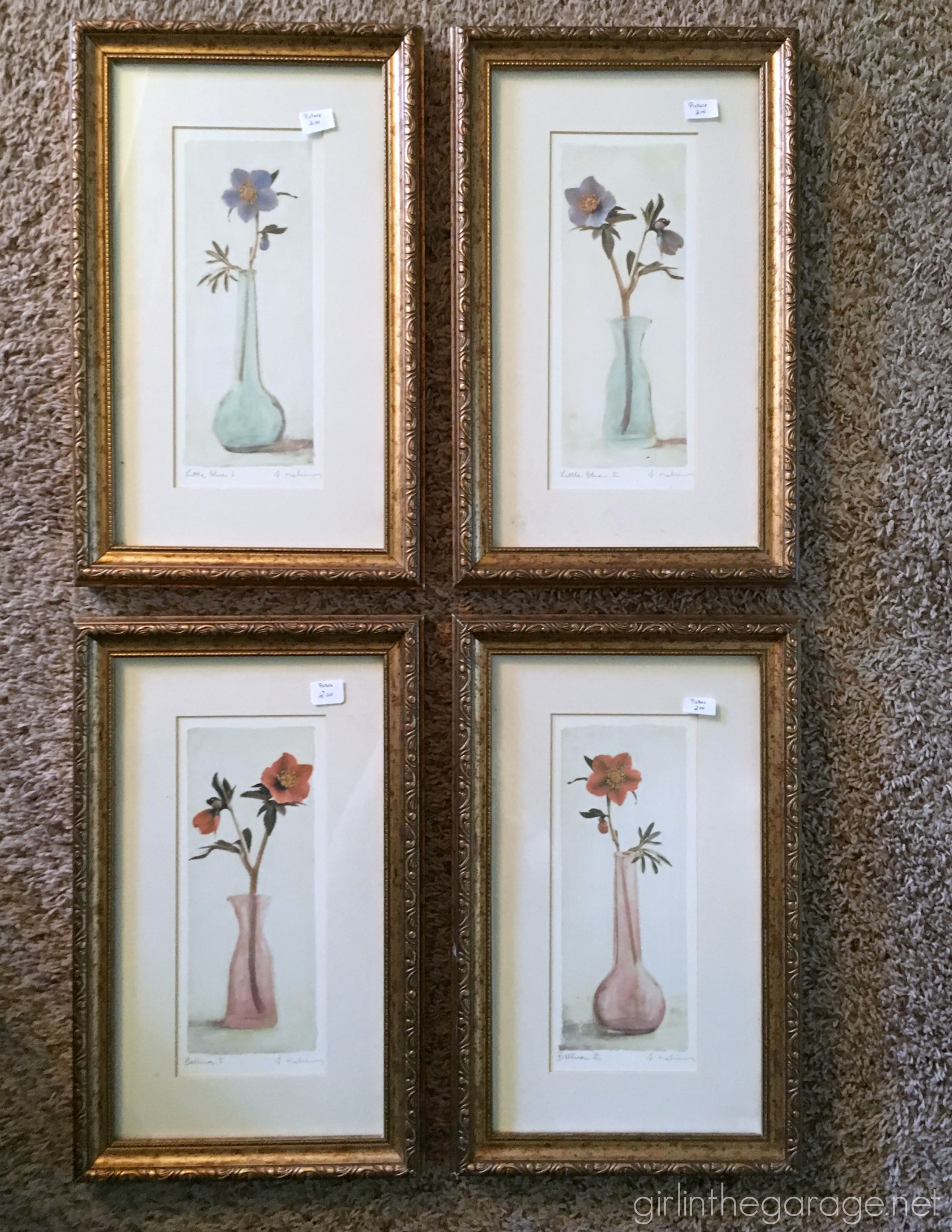 And don't hate me, but I got the two pieces below for a combined total of $12….. the balloon poster is going up in the boys' playroom.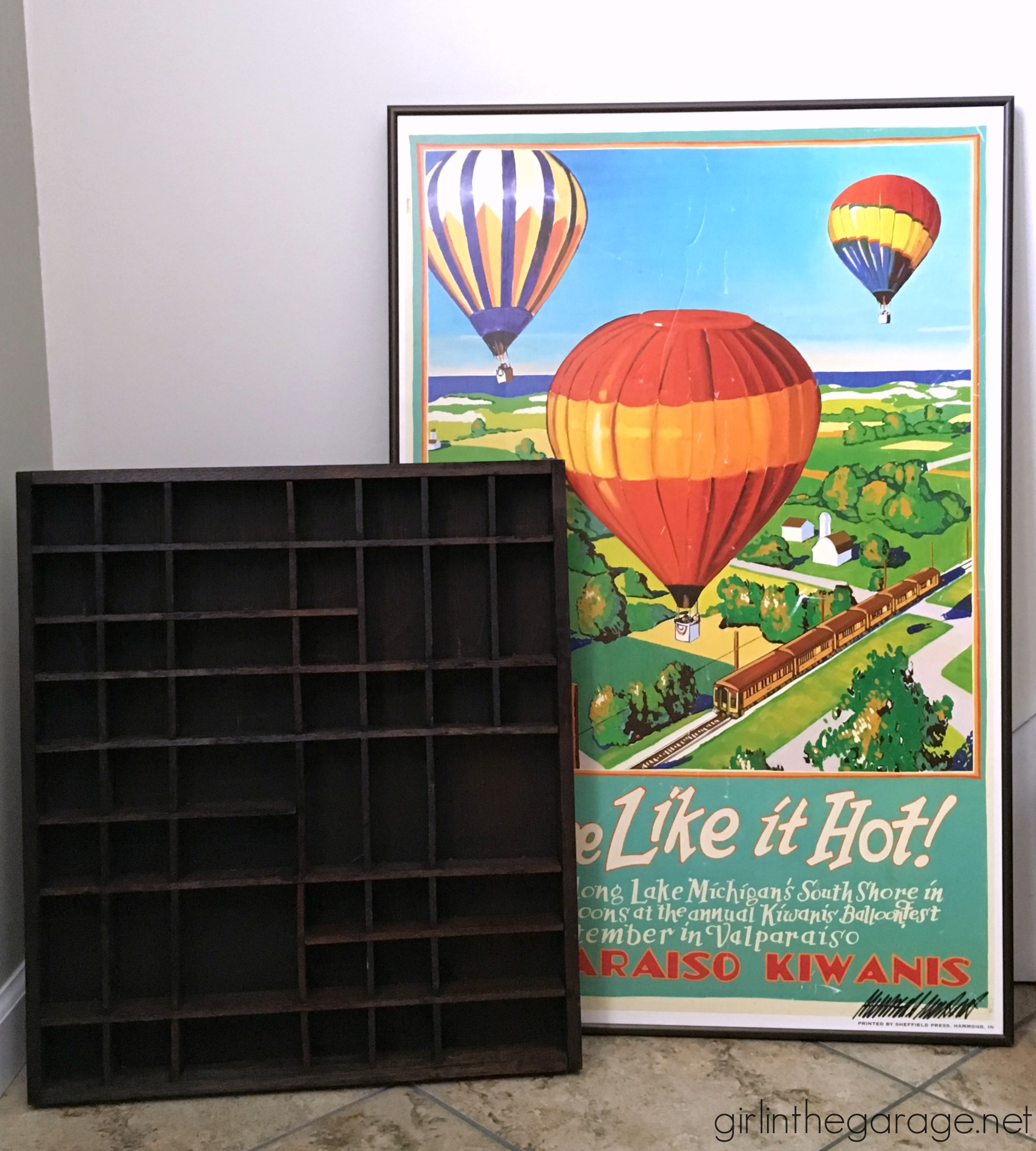 These chairs were $5 each.  They'll look so much better with new paint and fabric!  I'll probably sell them at the vintage market I'm doing next month.
I have a slight vintage camera obsession (you can see some of my collection HERE) so I had to get this Kodak Duaflex III – I just need to find a bulb and make it look pretty.  🙂  And how cute are those fairy tale books?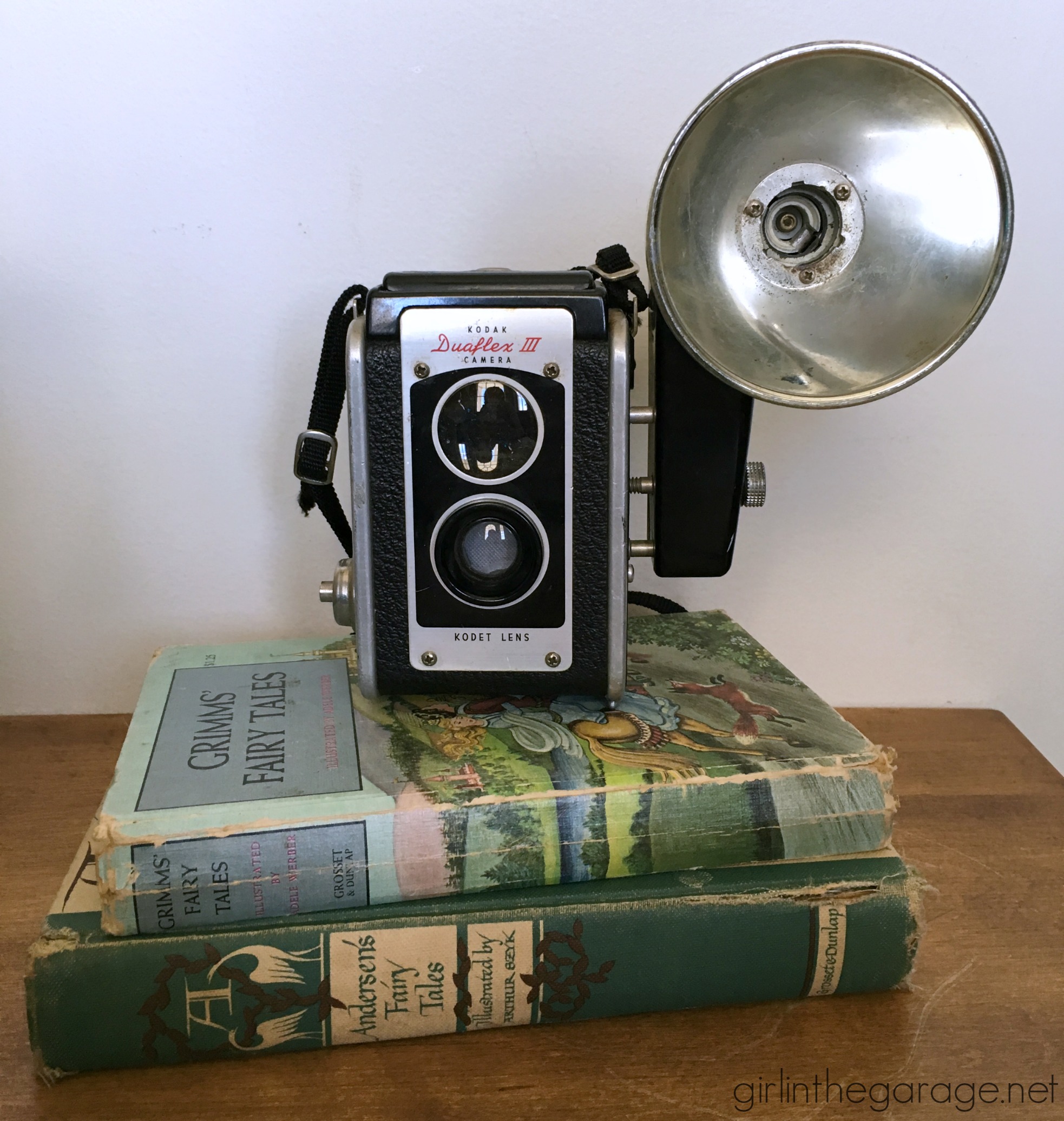 I also collect vintage turquoise glass, and this beauty on the right is my newest piece.  <3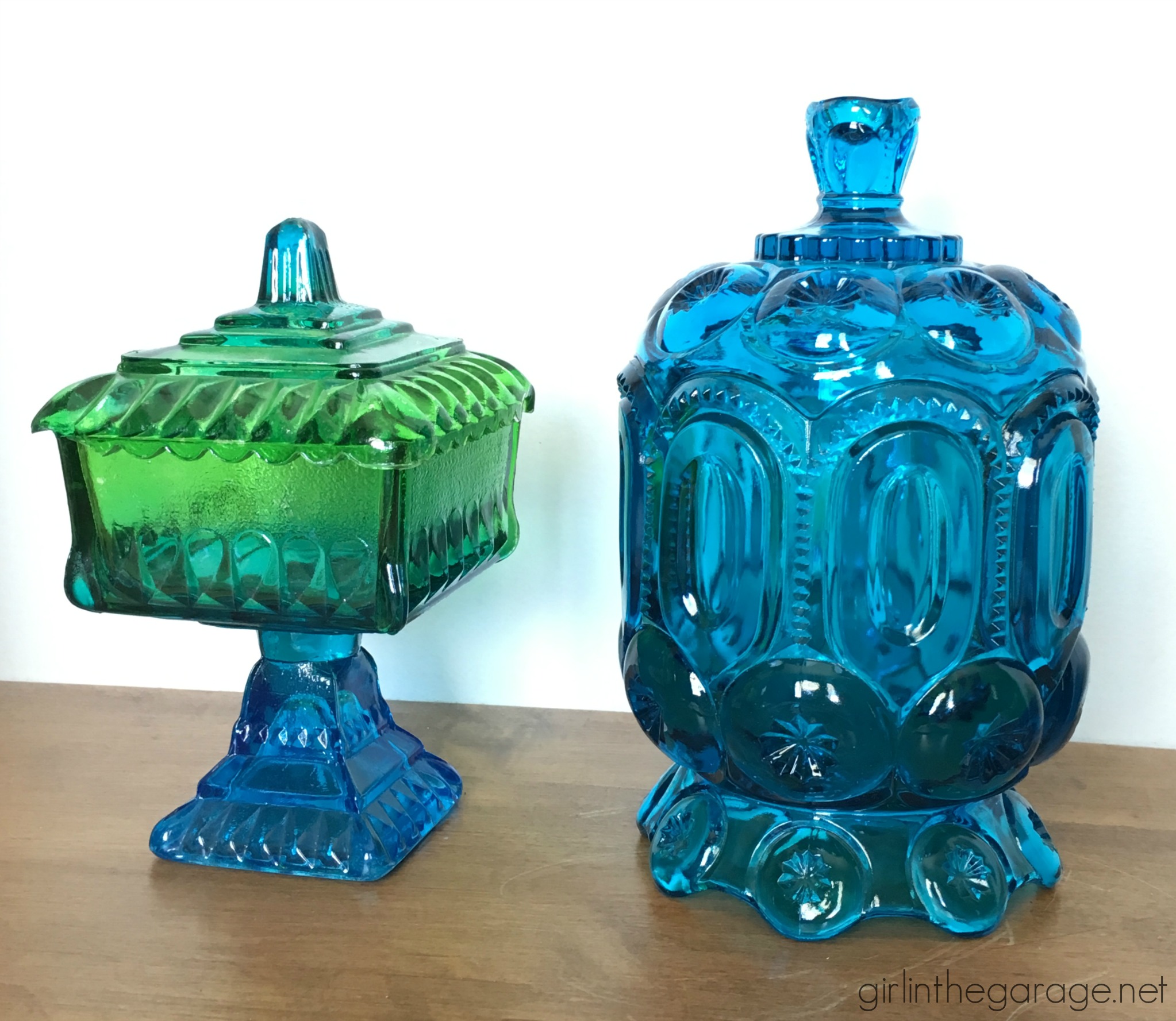 Next up is this giant Ball Perfect Mason Jar and cute vintage juice decanter.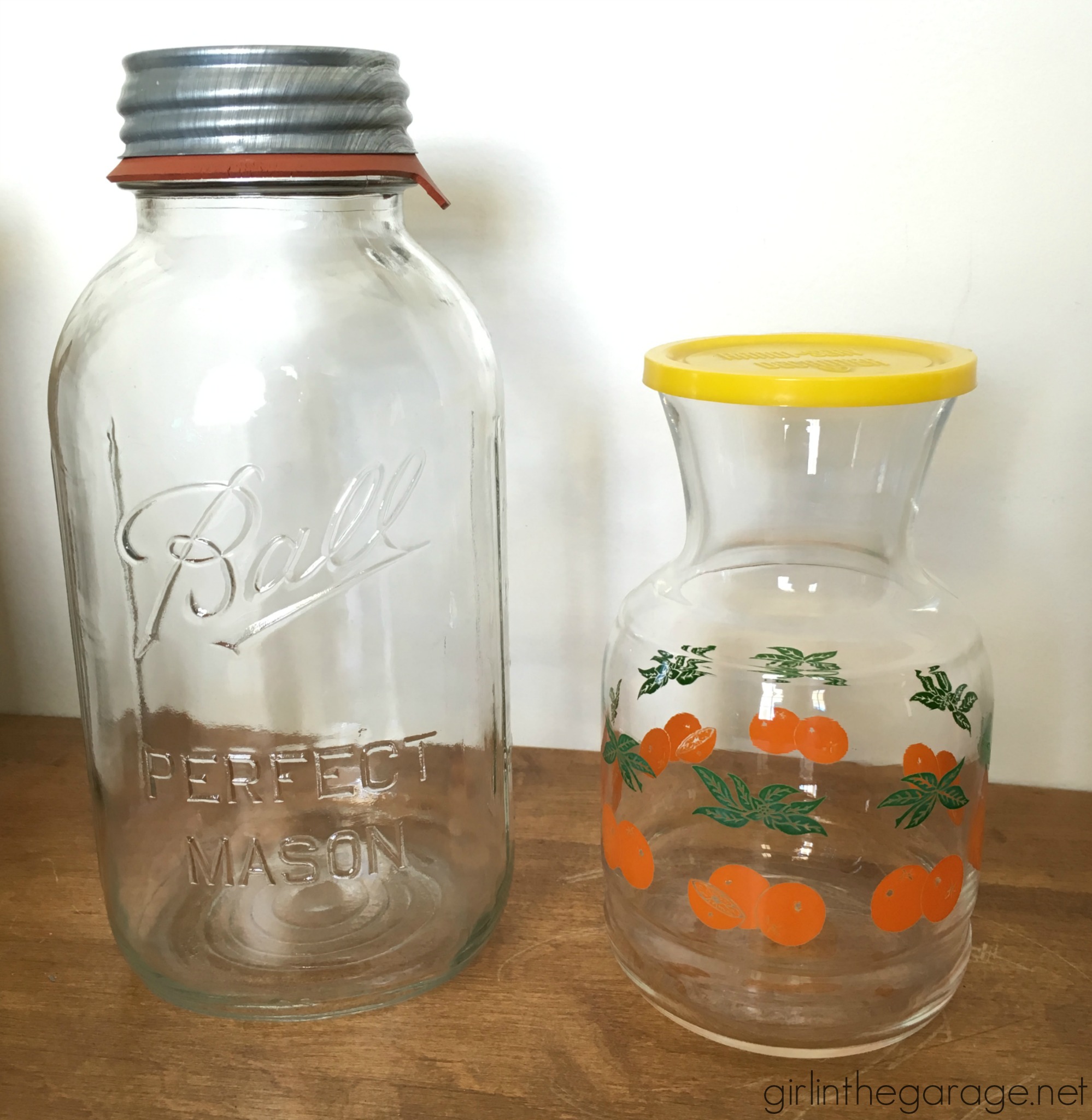 I'm starting to realize that I collect a lot of different things… fueled only by my crazy thrifting habits.  Hmmmm.  Anyway, here's a very cool little guy I'm adding to my owl collection.  His head opens up to a compartment inside, and when I showed it to my 6-year-old he immediately asked if there were other smaller owls inside.  I was like, how the heck does he know what nesting dolls are?  #impressed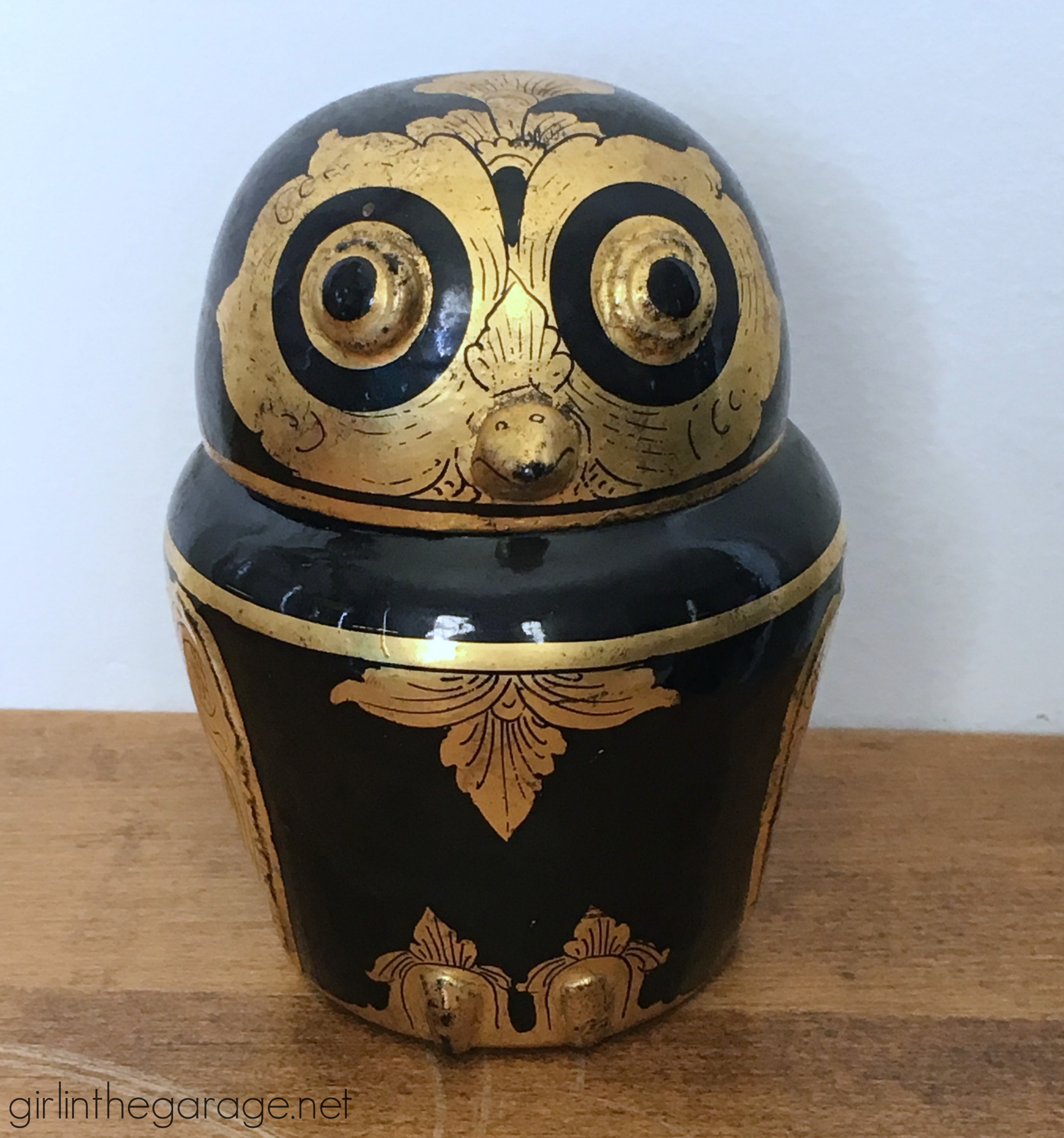 This metal piece has an interesting story… the older lady who sold it to me told me that people used to put their bread in this.  For real?  I told her it looked like a letter holder to me.  Do you know what this really is?  I'd love to know.
Lastly, I scored a couple of old sewing cabinet drawers.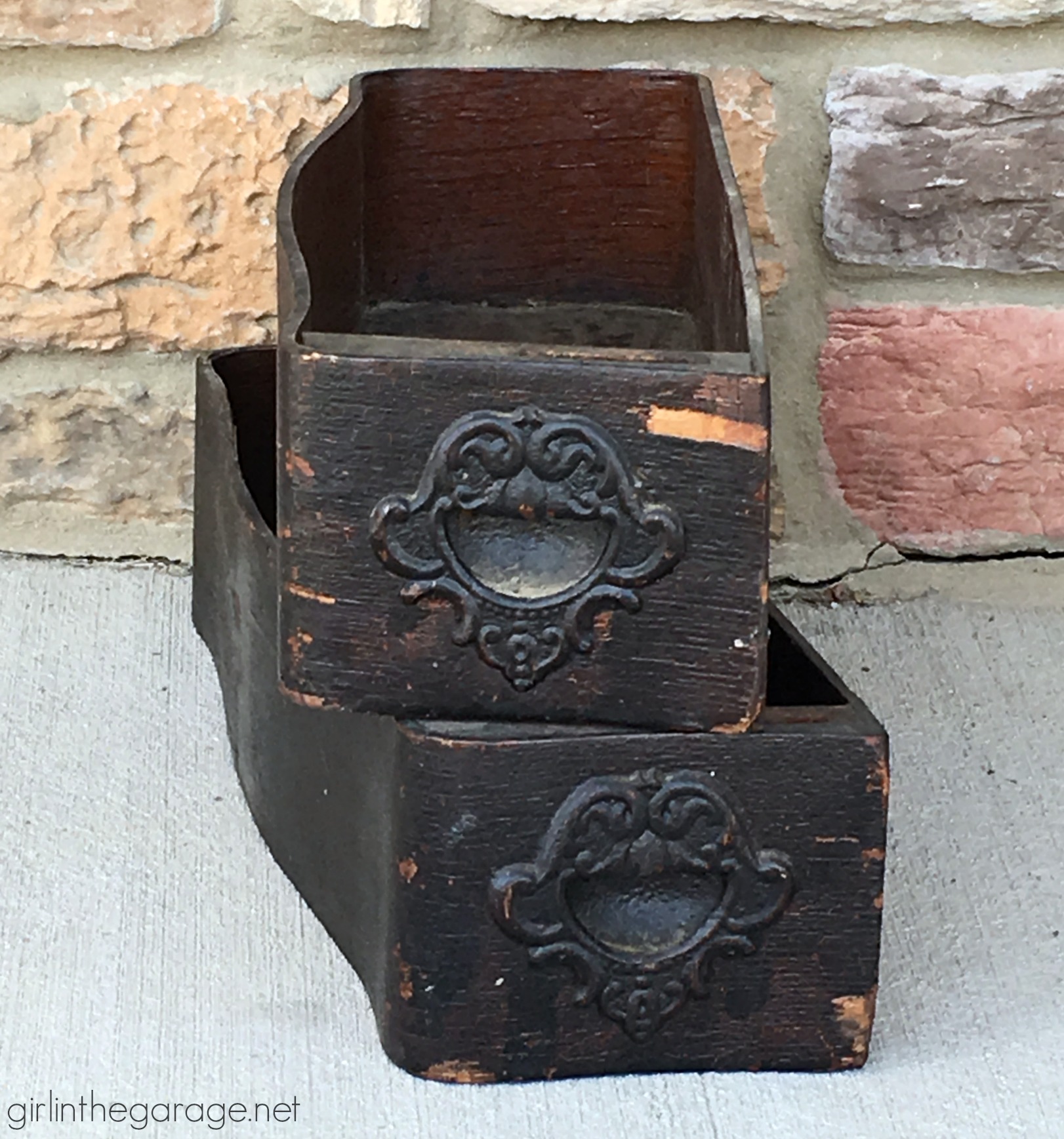 What do you guys think of my treasures?  Have you found any awesome pieces while thrifting lately?  I'd love to know!
Jen
Join the GITG Community
When you join this thriving online community of 90,000 creative souls, you'll be inspired to discover hidden artistic talents and learn skills to boldly face DIY projects with confidence.
You'll also receive my free guide "Just Paint It: 7 Tips for Transforming Furniture with Confidence."