A long time ago I fell in love with card catalogs… they're not easy to find, and there are a lot of great DIY faux card catalogs out there, but I told myself if I ever found an authentic vintage one I would have to buy it!  (As long as it wasn't astronomically expensive- let's be honest here.)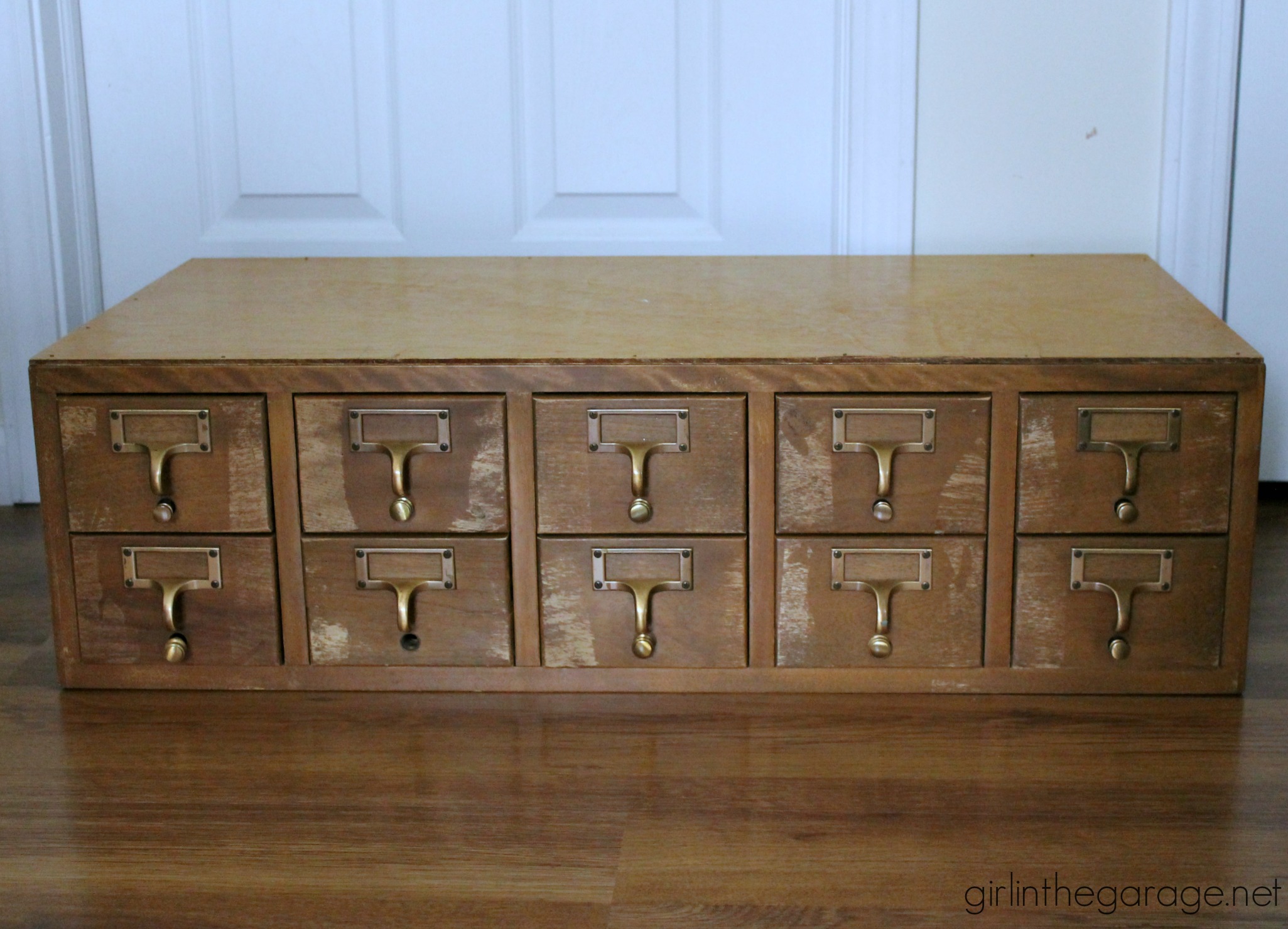 This past weekend I stopped by the antique mall where I have my booth to drop off my latest farmhouse chair, and while I was there I took a walk to see what other people were selling (that always gets me in trouble) and lo and behold I saw this beauty.
Okay so it's not in perfect condition…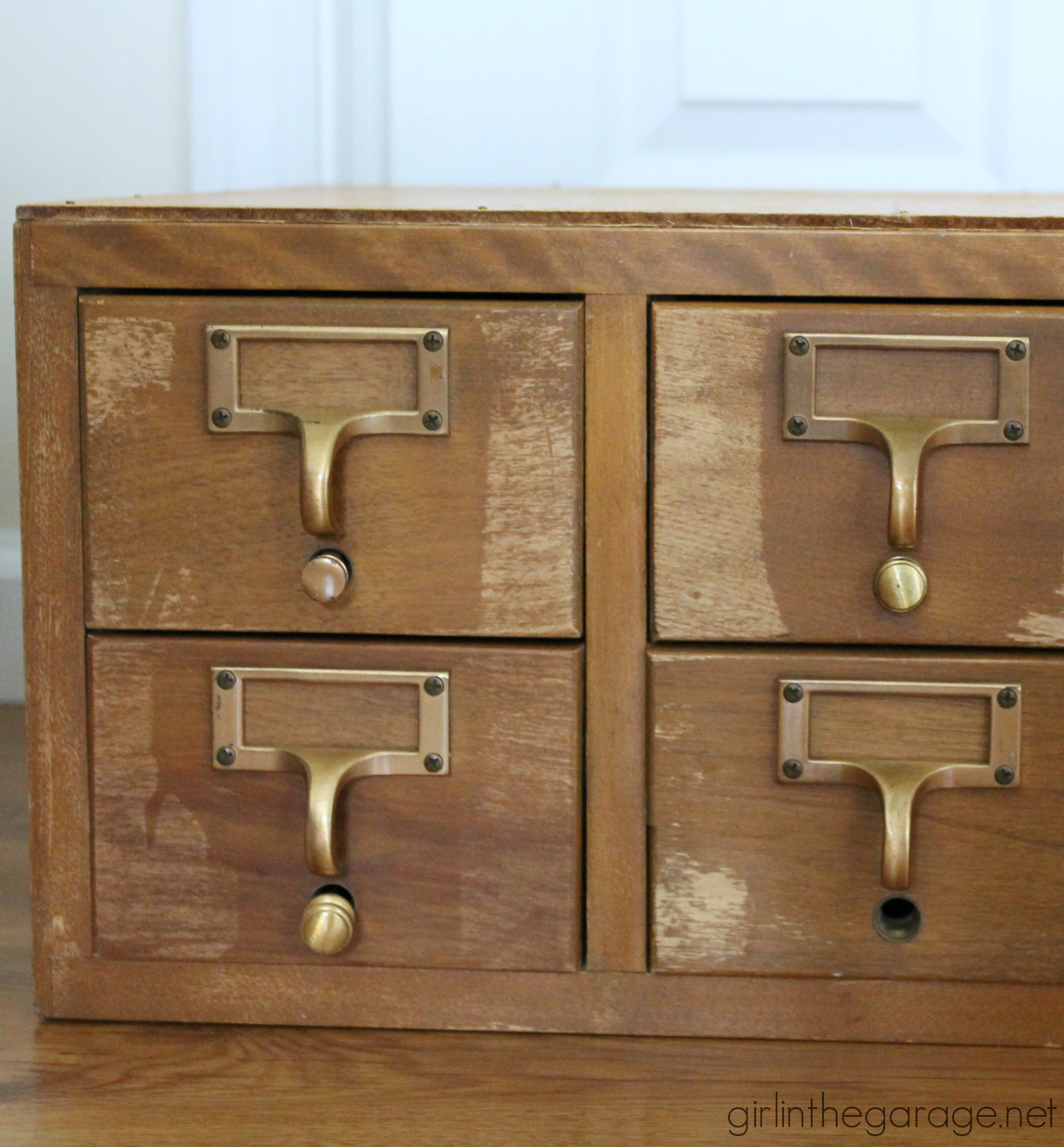 The drawers are a little discolored and one of the long thingys is missing (anyone know where I can find a replacement?).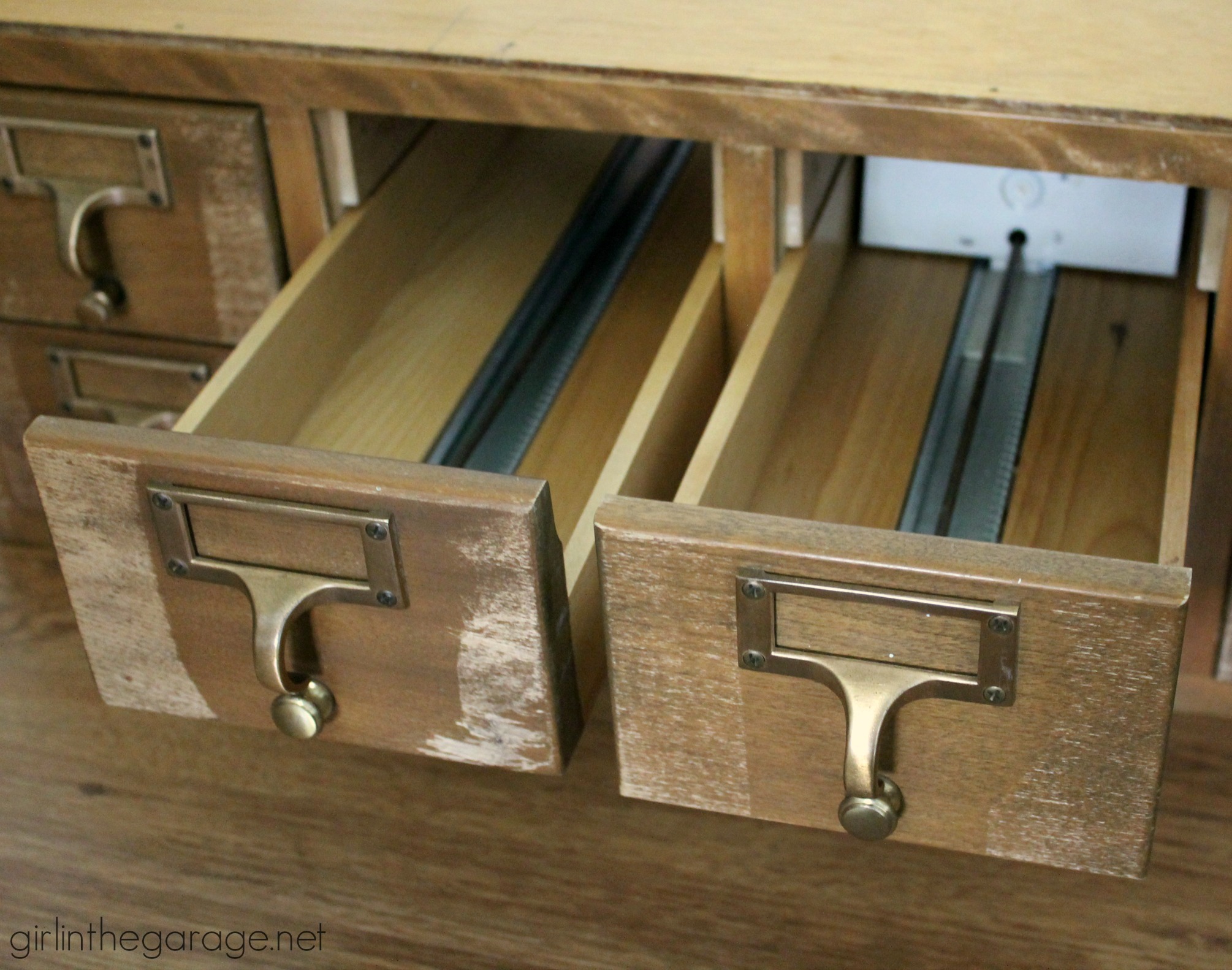 Maybe it's true that love is blind, because this card catalog has some issues but I love it anyway!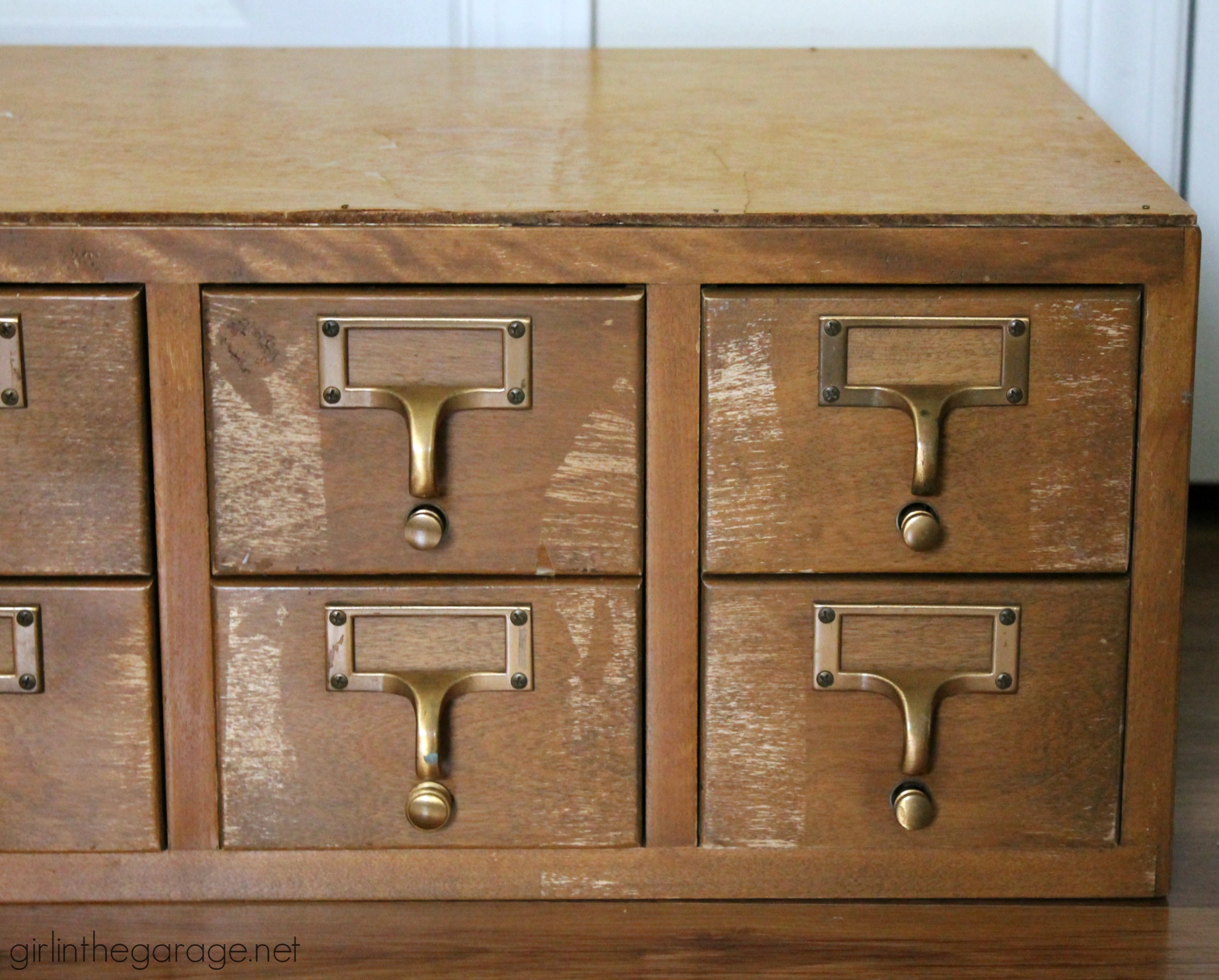 One day I may add some midcentury legs to it and turn it into a table – but the last thing I need right now is another table in my house, so for now I'll figure out which existing table to set it on top of.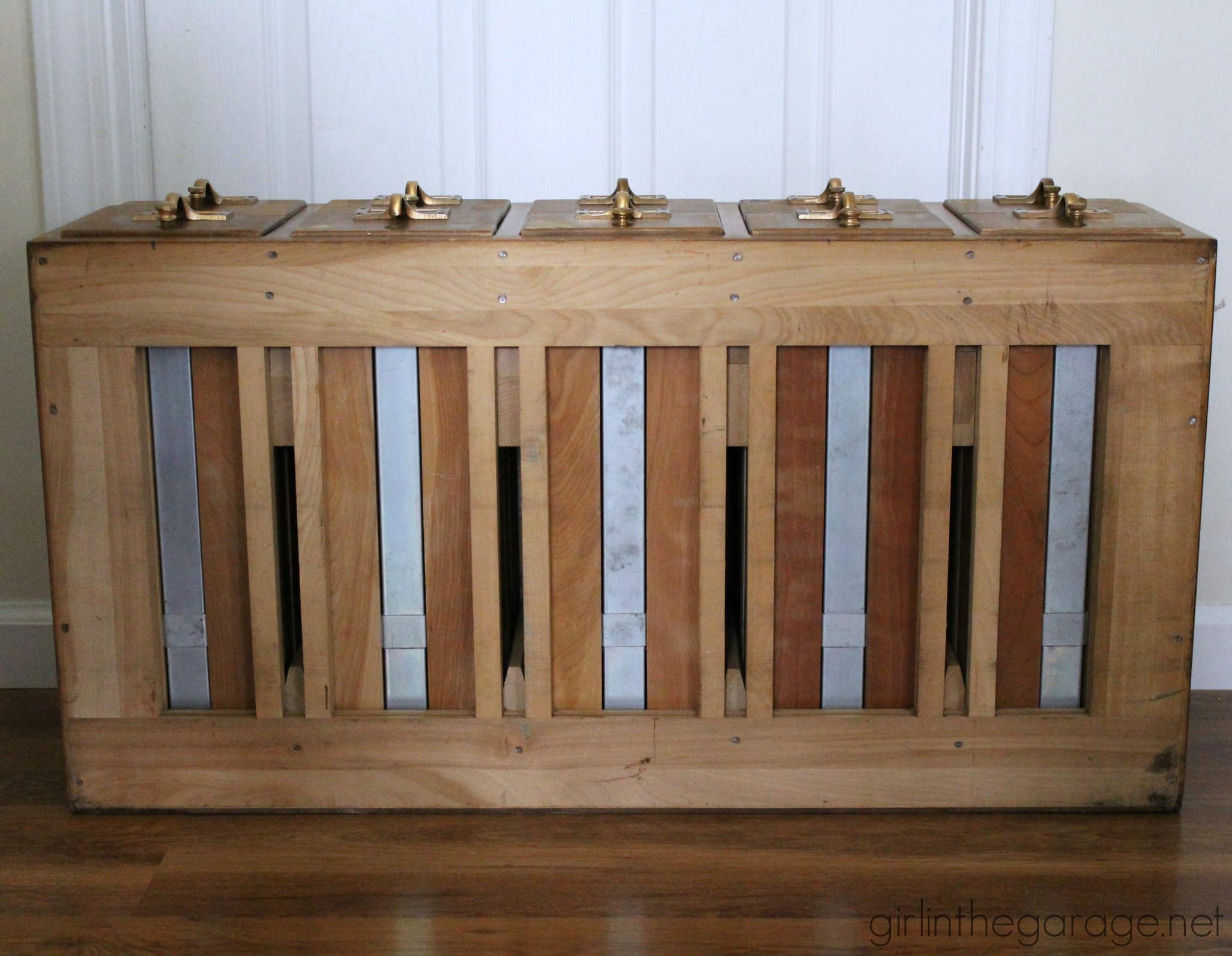 What do you think of my semi-splurge?  Do you know how I could fix the finish on the drawers without restaining the entire thing?  (No, I'm not going to paint it.)
Thanks for sharing in my excitement, guys!
Jen
Join the GITG Community
When you join this thriving community of over 7,000 creative souls, you'll be inspired to discover hidden artistic talents and learn skills to boldly face DIY projects with confidence.
You'll also receive my free guide "Just Paint It: 7 Tips for Transforming Furniture with Confidence."