So I told you guys I'm doing my first vintage market in a few weeks, and I'm feverishly (as much as I can with three kids – one only 6 months old – and keeping up with household chores) creating pieces to sell.  This is a handmade market, which means I can't bring some of the goodies like I have in my booth (vintage glassware and decor) – I actually have to repurpose things or make them from scratch.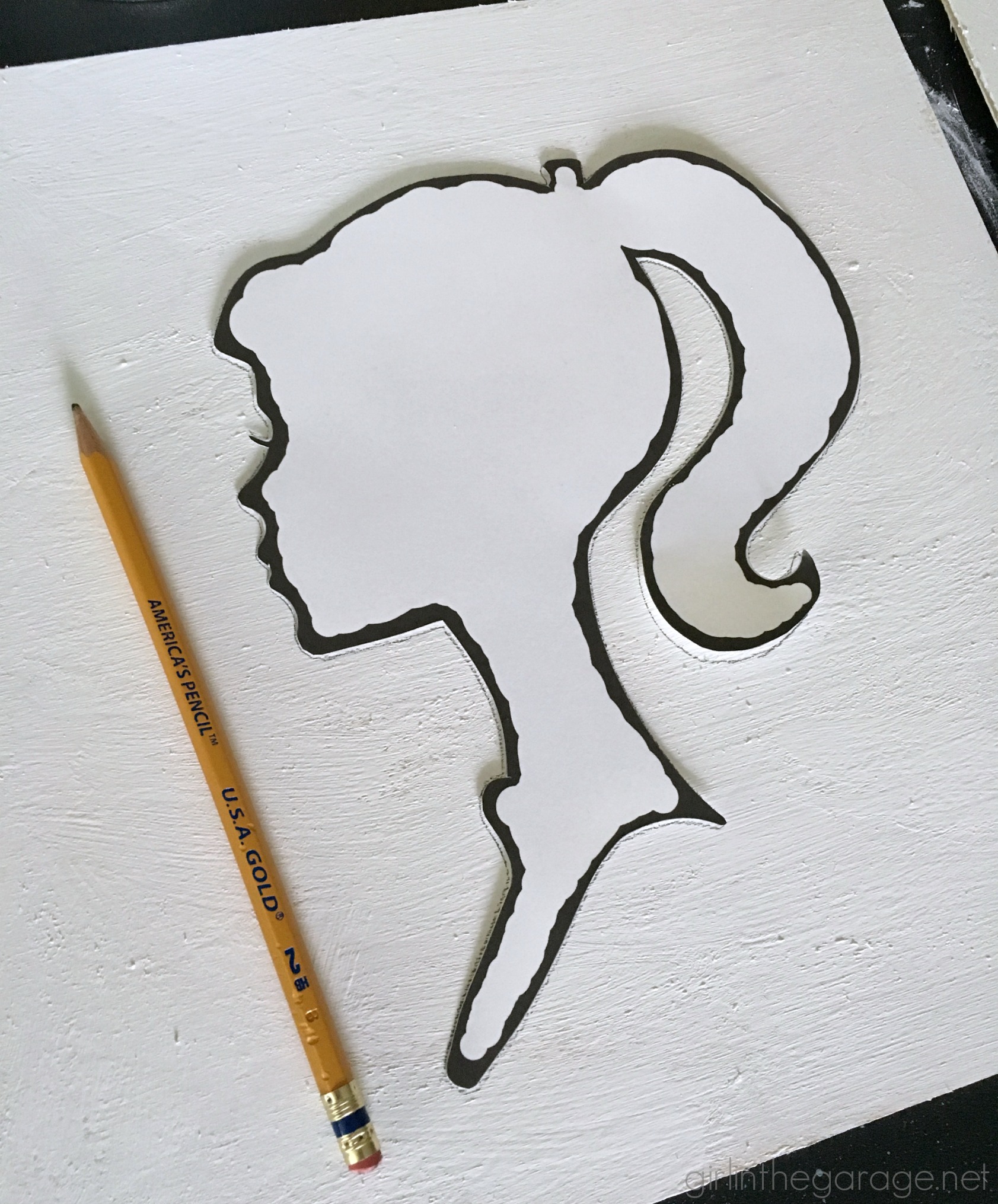 One of my products is wood signs – I have three different sizes and many different designs.  For these signs I painted the wood with Annie Sloan Chalk Paint in Pure White first.
I'm doing several different silhouettes (I love this one the most!) – first I printed the images onto cardstock, cut them out, traced and then outlined with a Sharpie, and then painted in the rest with black craft paint.  Super simple.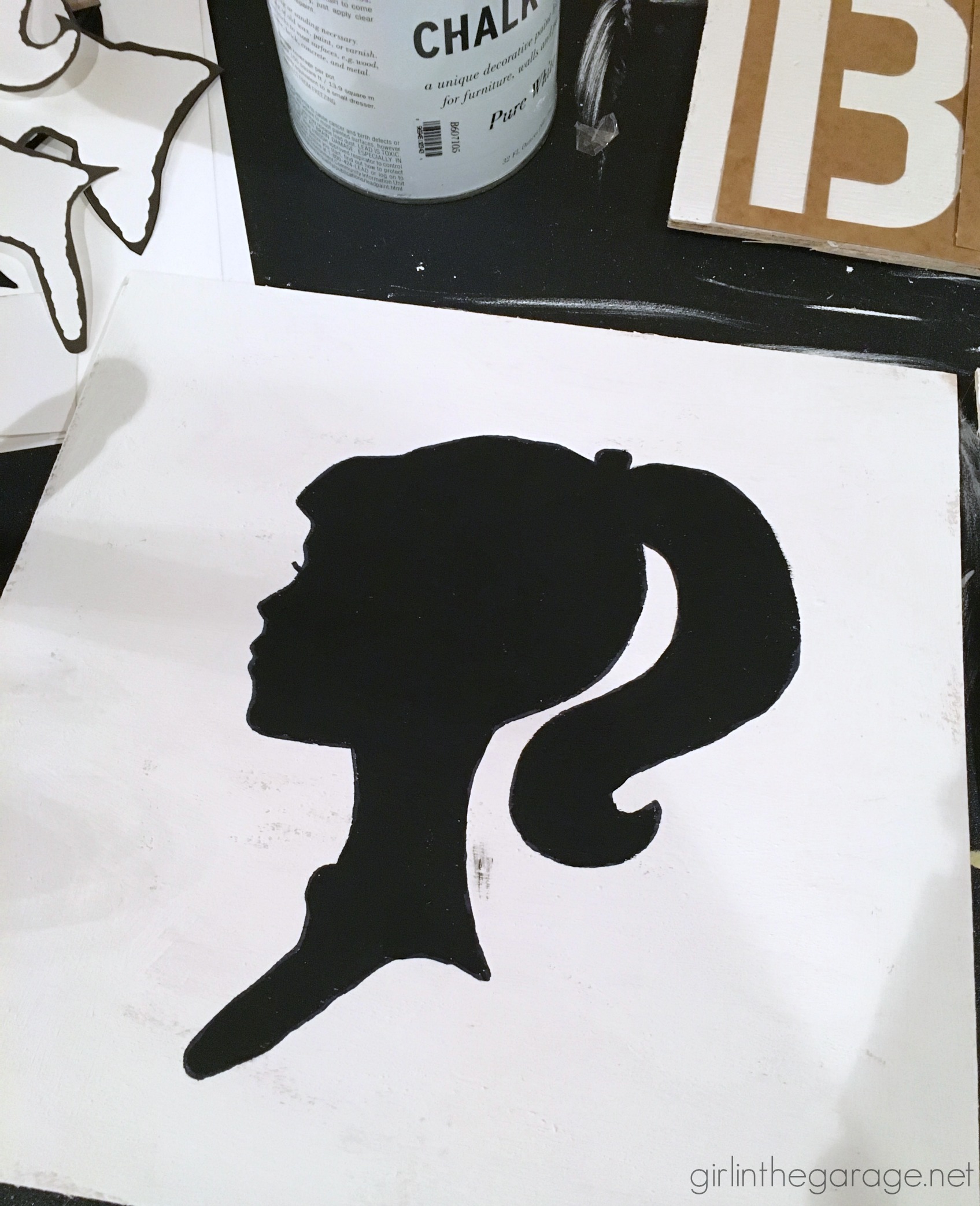 I designed the "Pies" sign myself in PicMonkey.  Since this one is on a much larger board, I printed it onto transparency paper and then used an overhead projector to trace the image, and used a Sharpie and paint just like the other sign.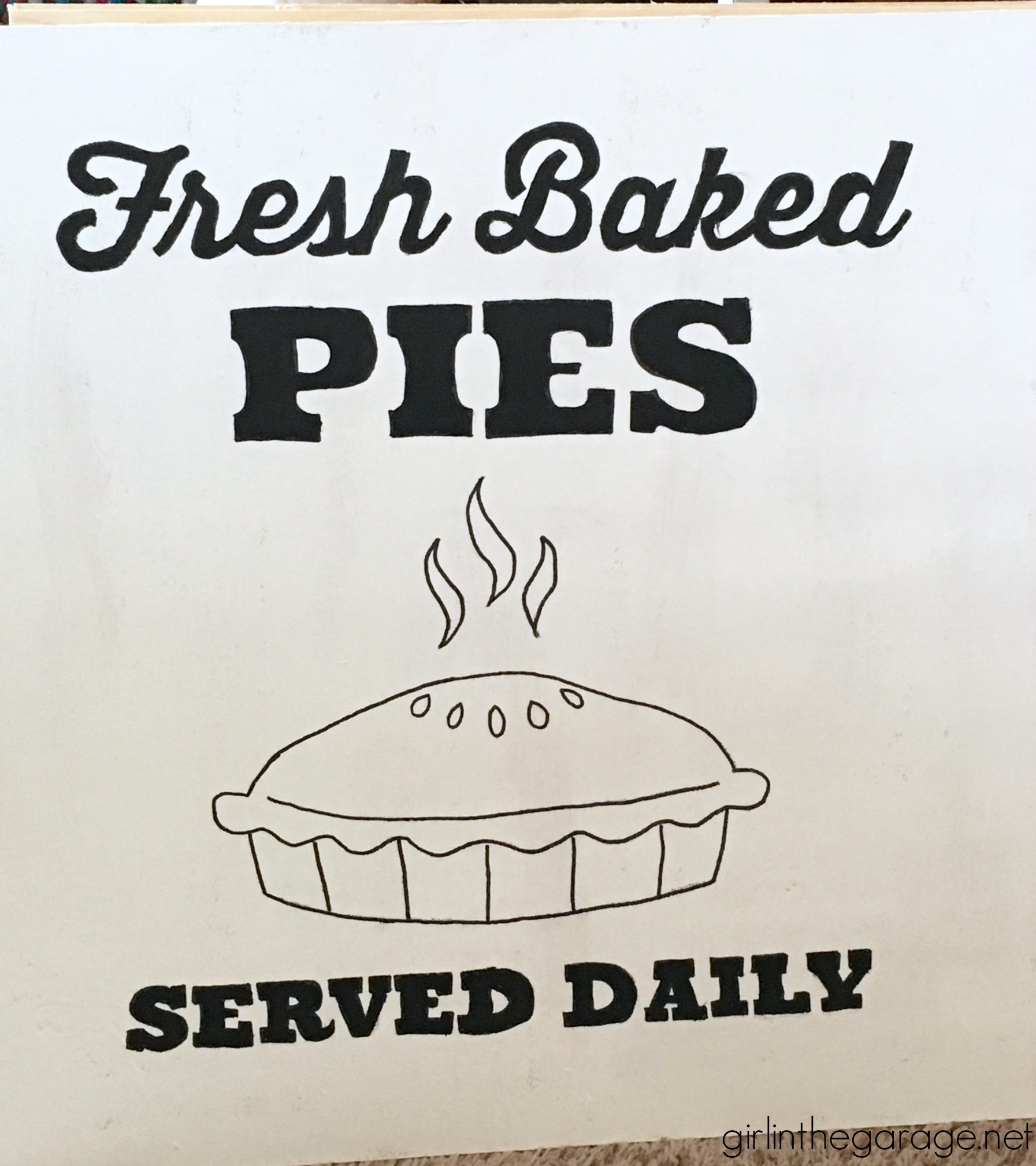 The "you + me" sign was also done with an overhead projector.  Here's a peek at a few that I've done so far – I'm also using a couple stencils on other signs.  Oh and these aren't done yet!  I'm doing to do some distressing and give them a topcoat for protection.  And I'm probably going to paint the pie a tan color, like warm apple pie.  (Yum – now I want some pie!)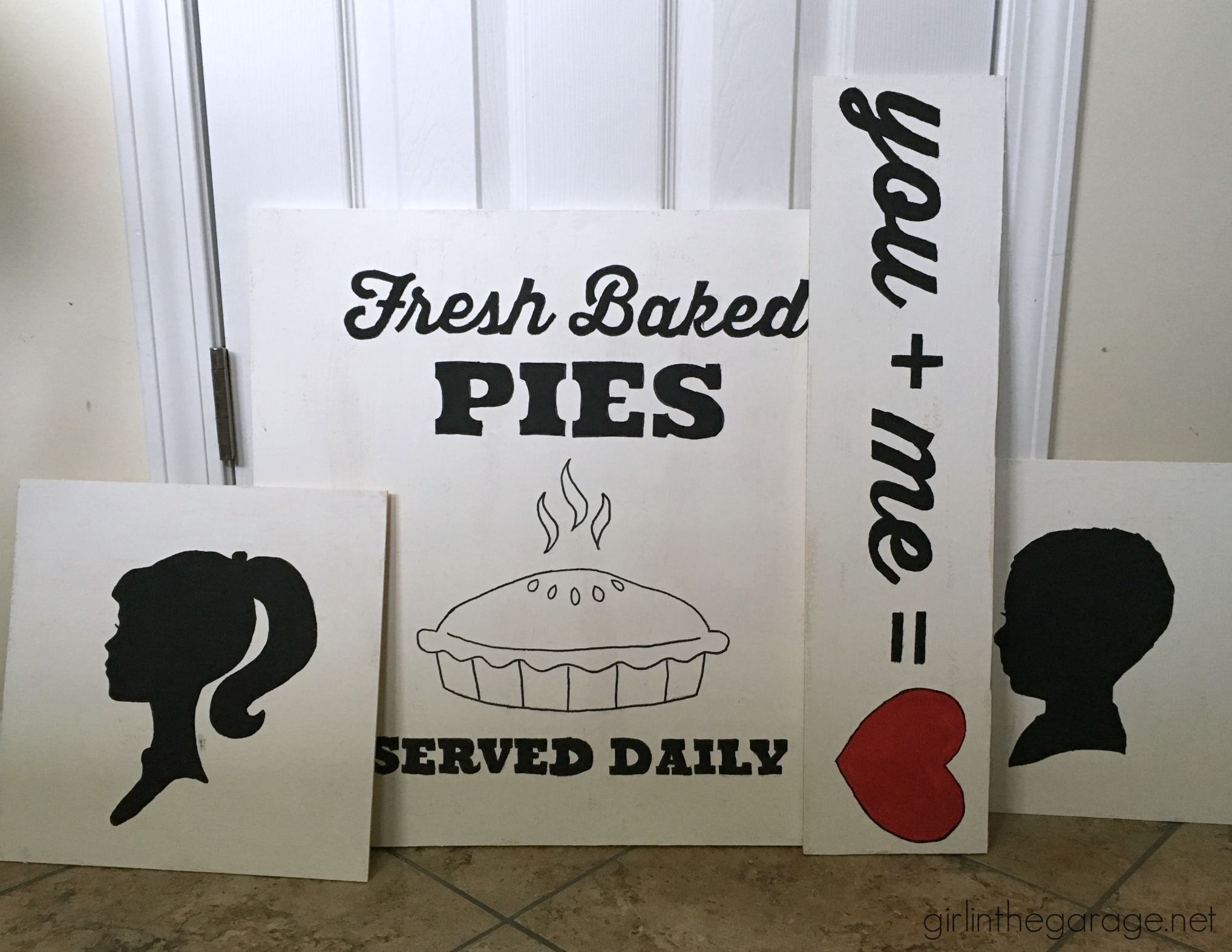 What do you think of my DIY signs?  I have so much more to do!  Send some hustle vibes my way, will you? (and a babysitter!)
I'll share more of my market projects next week.
Jen
Are you also doing a market or craft fair soon?  Read THIS POST for lots of advice and inspiration!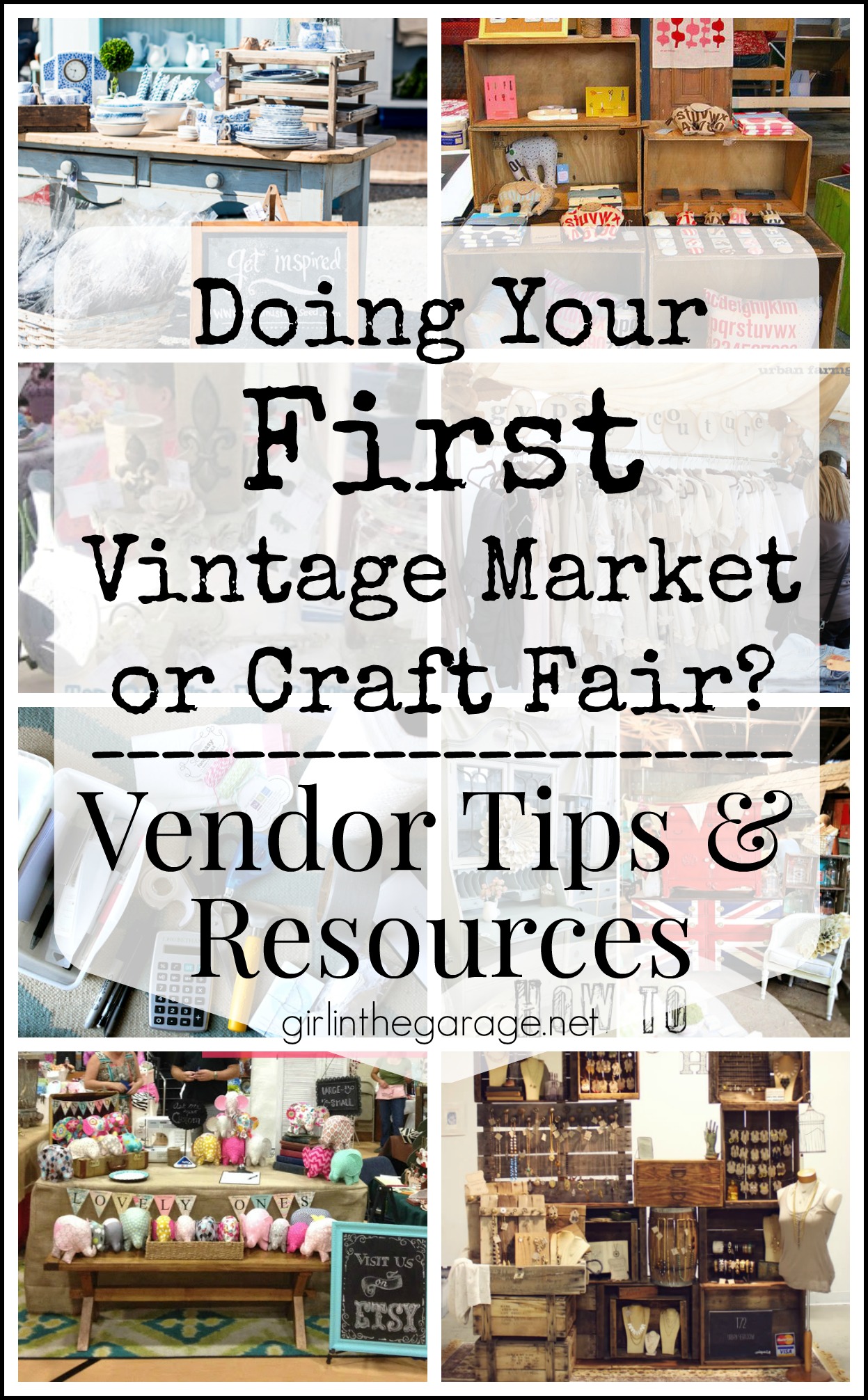 Join the GITG Community
When you join this thriving online community of 90,000 creative souls, you'll be inspired to discover hidden artistic talents and learn skills to boldly face DIY projects with confidence.
You'll also receive my free guide "Just Paint It: 7 Tips for Transforming Furniture with Confidence."