On Saturday I posted this on my Facebook page…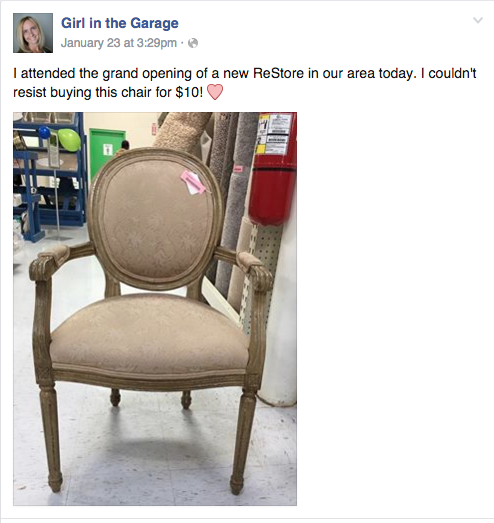 This photo has received 464 Likes and 67 Comments (as I'm writing this post)… that's CRAZY you guys.  I'm glad everyone shares my love for great deals on beautiful furniture!
I was SO excited the visit the brand new ReStore this past weekend.  If you're not sure what a ReStore is, it's a nonprofit home improvement store to help fund building homes by Habitat for Humanity.  You can learn more HERE and see if there's a location near you.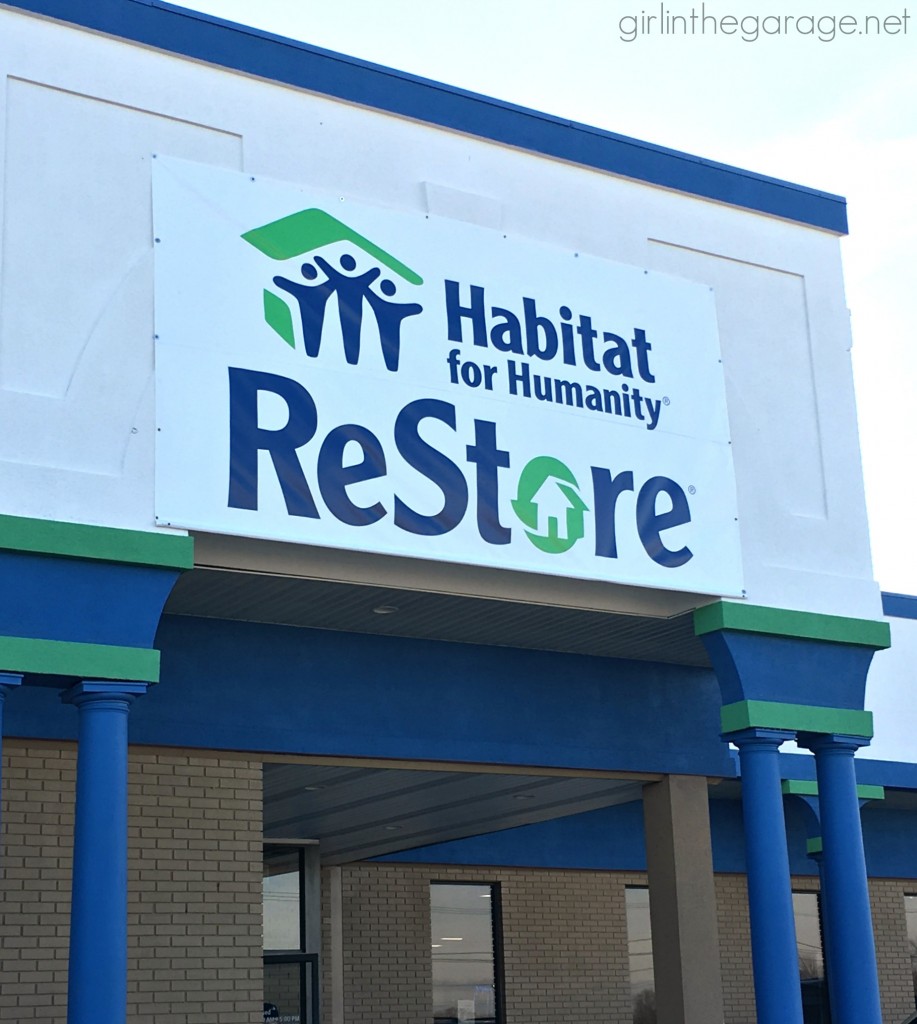 I arrived mid-day and was shocked to see this chair for sale for only $10!  Apparently they kept bringing more items out throughout the day, so I may have been lucky enough to be the first to spot it.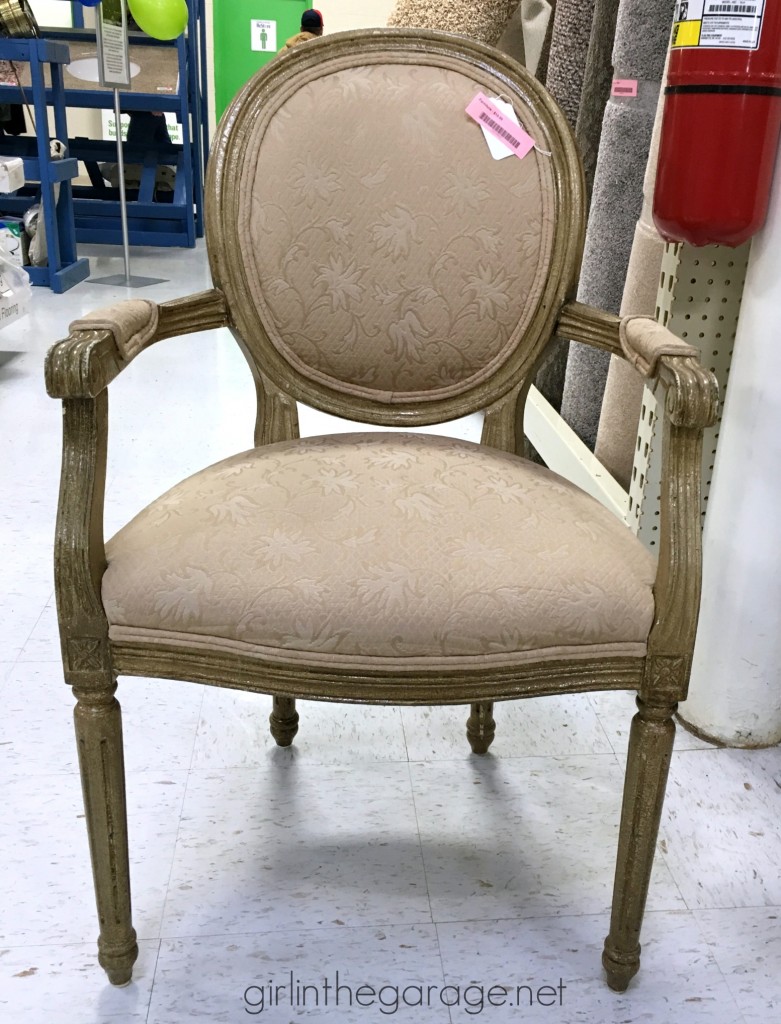 I checked it over (so I thought) and kind of shook it to make sure it wasn't wobbly, bought it, and was on my merry way.  I was so excited and posted the photo on Facebook before I even got it out of my car to look it over more closely.  At home I found this….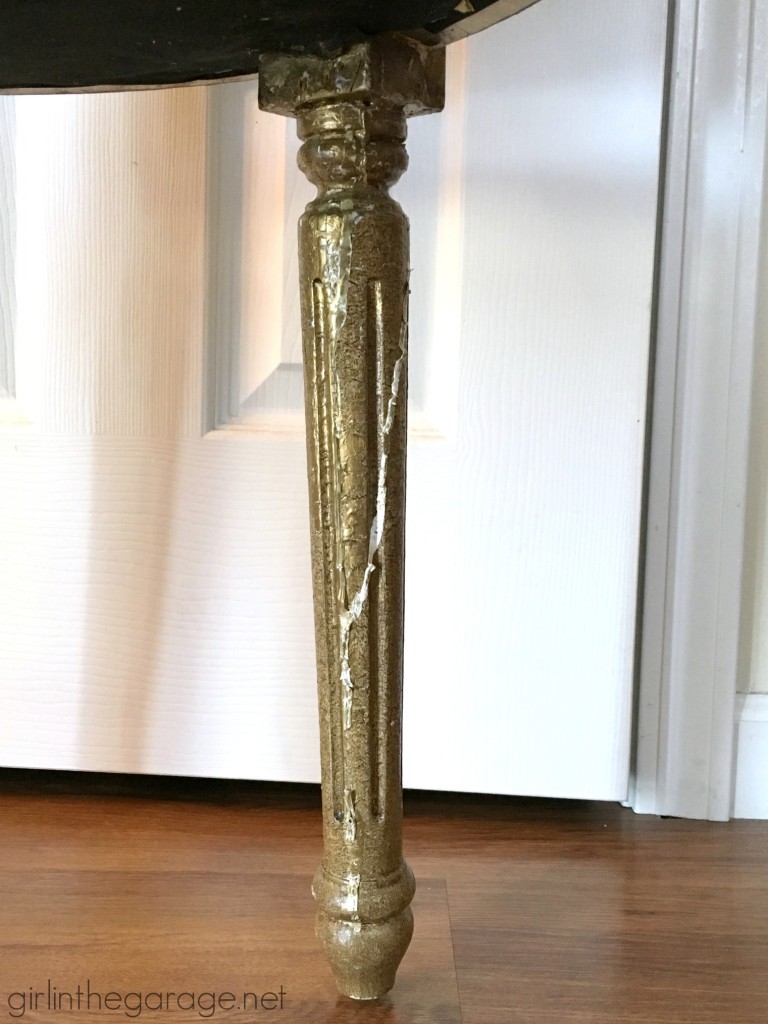 And this. 🙁  I was totally deflated.  Upon inspection it seems as though one or both of the back legs were broken or cracked at some point, and then someone repaired them.  I did the "booty test" LOL and sat down and wiggled around, and it seemed secure enough to hold all 115 pounds of me.  I need to have my hubby try it though since he's about +85 more than me…  We will see what happens – hopefully whomever repaired it did it correctly even though it wasn't pretty.  Paint can cover up the ugly but it can't fix a broken leg…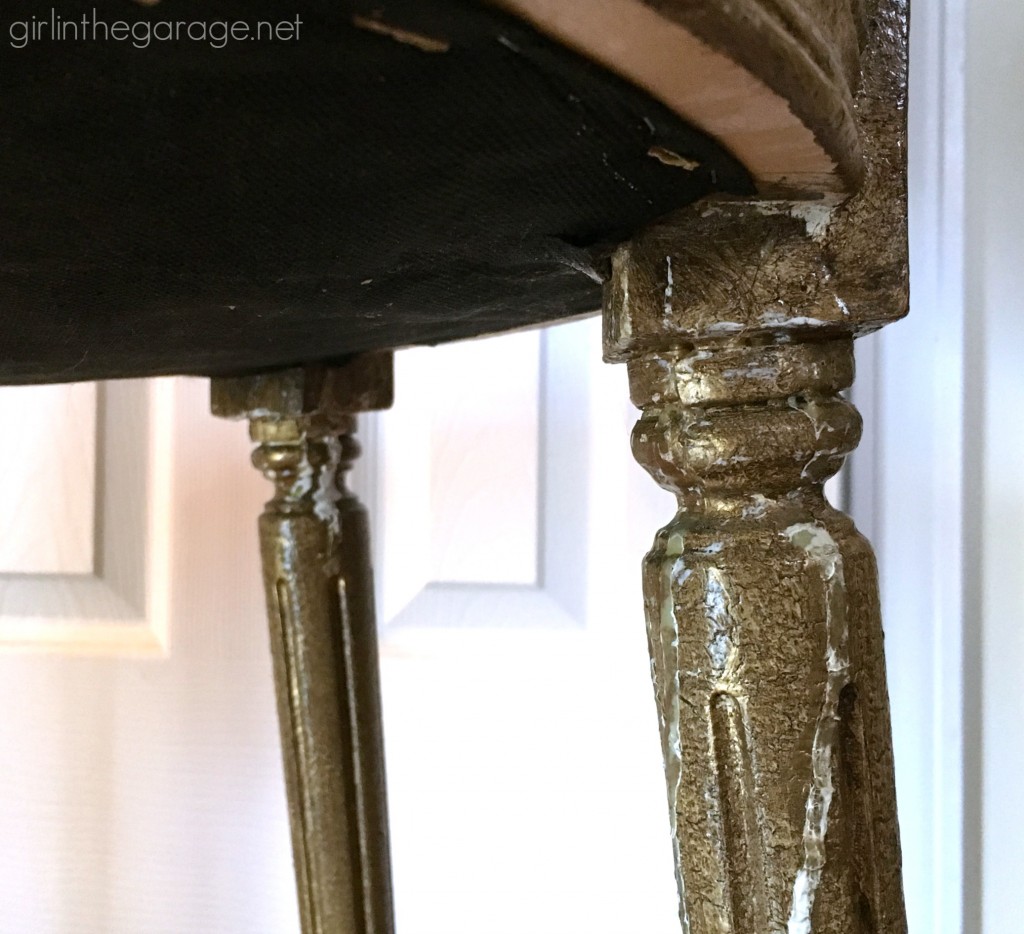 I'll let you all know what happens.
Oh and I also bought these gorgeous Indian brass(?) canisters for $1 each.  <3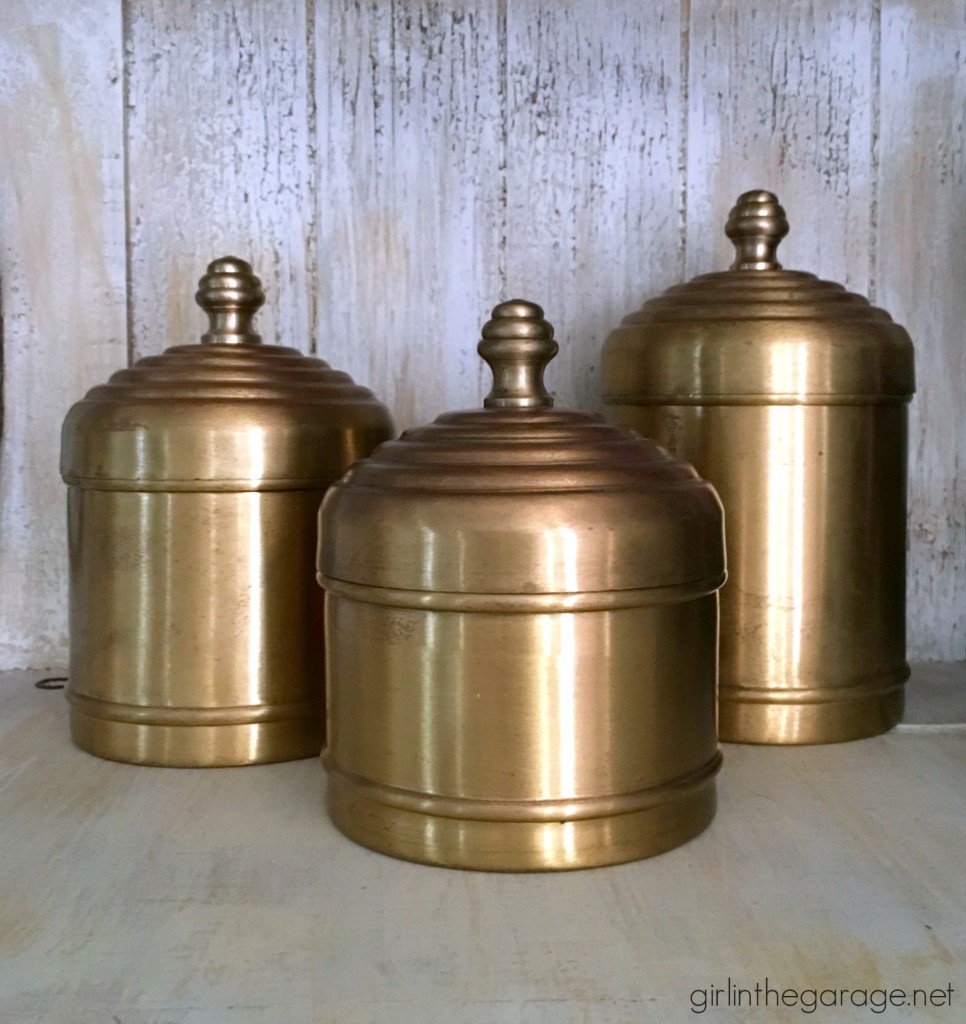 I hope you had a great weekend!  Have you found any awesome (or not so awesome) deals lately?
Jen
Join the GITG Community
When you join this thriving community of over 7,000 creative souls, you'll be inspired to discover hidden artistic talents and learn skills to boldly face DIY projects with confidence.
You'll also receive my free guide "Just Paint It: 7 Tips for Transforming Furniture with Confidence."