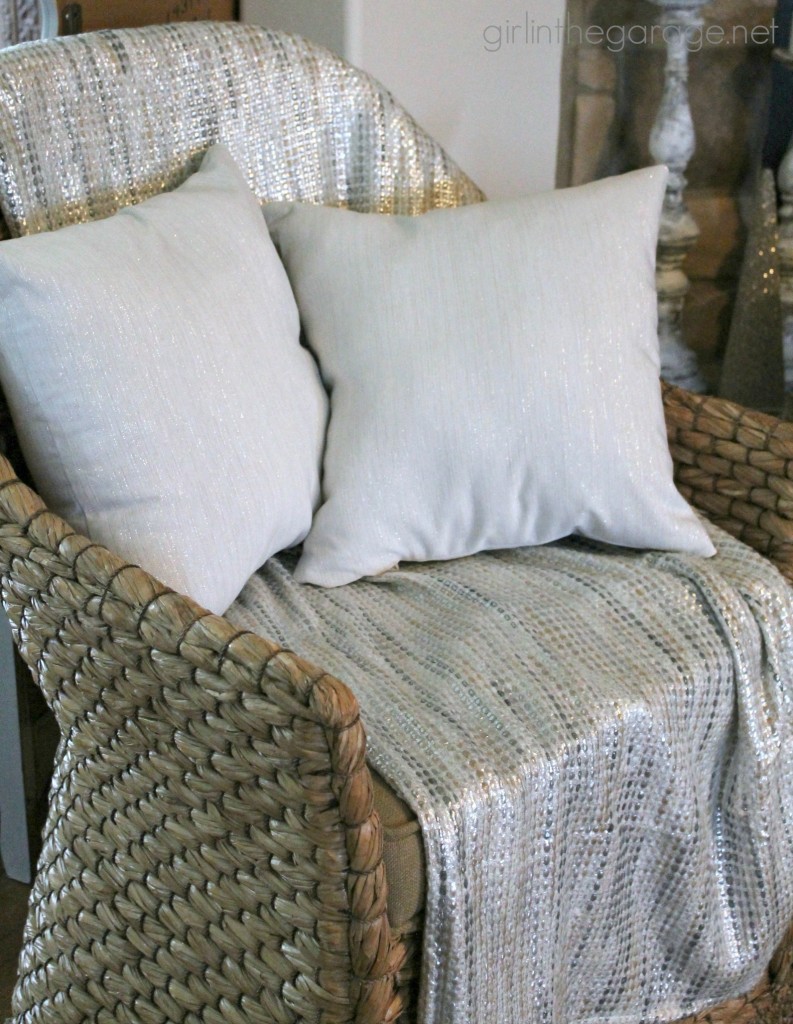 I'm excited to share my new thrifty DIY pillows with you today for the Christmas Ideas Tour.  My decorating theme this year is white and metallic – did you see my Winter Wonderland mantel yesterday?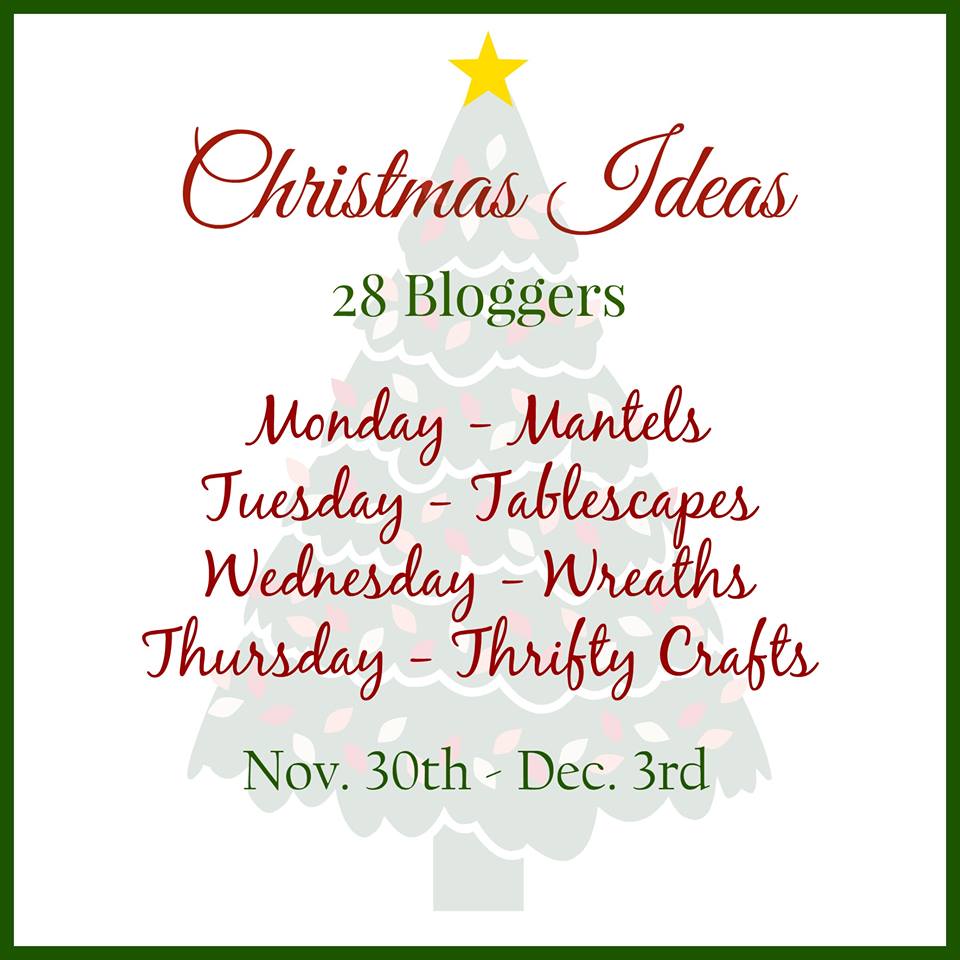 I bought a 4-pack of Target Threshold holiday napkins for $7.99, and they're pretty large at 20×20 inches each.  First I washed and dried them, hoping to avoid using the iron.  (I despise ironing!)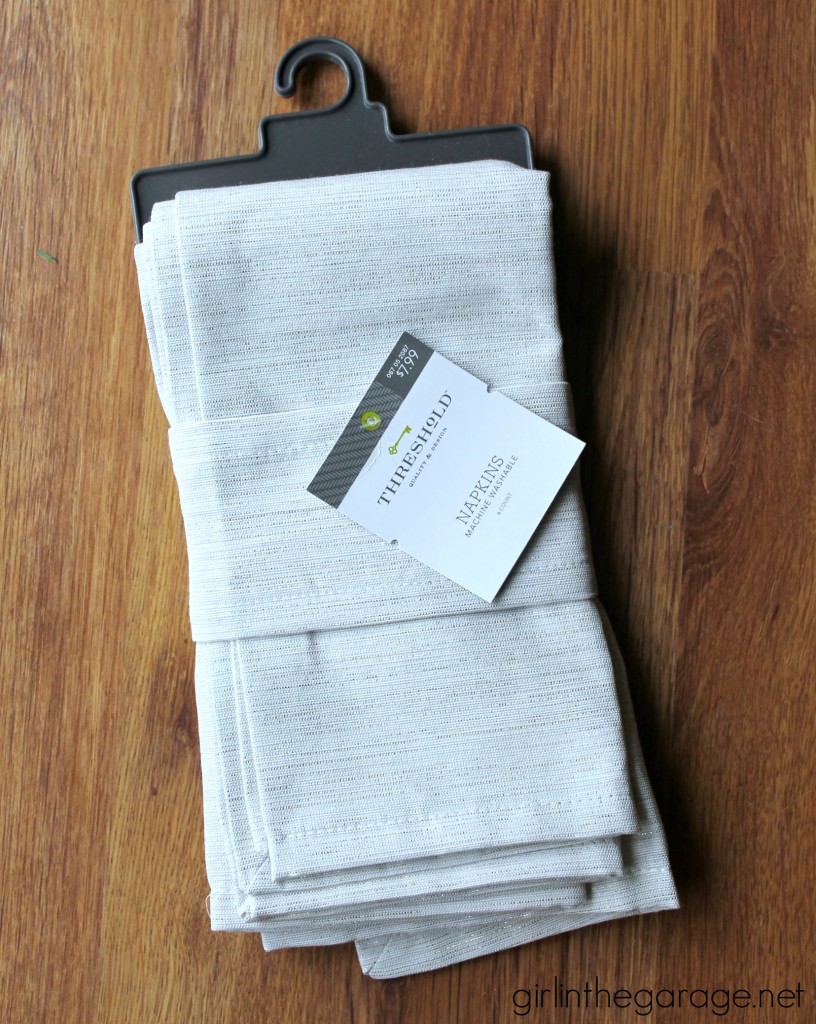 To make a pillow, I faced the "good" sides toward each other and sewed near the existing hem around all the edges.  I left about 4-5 inches unstitched on one side.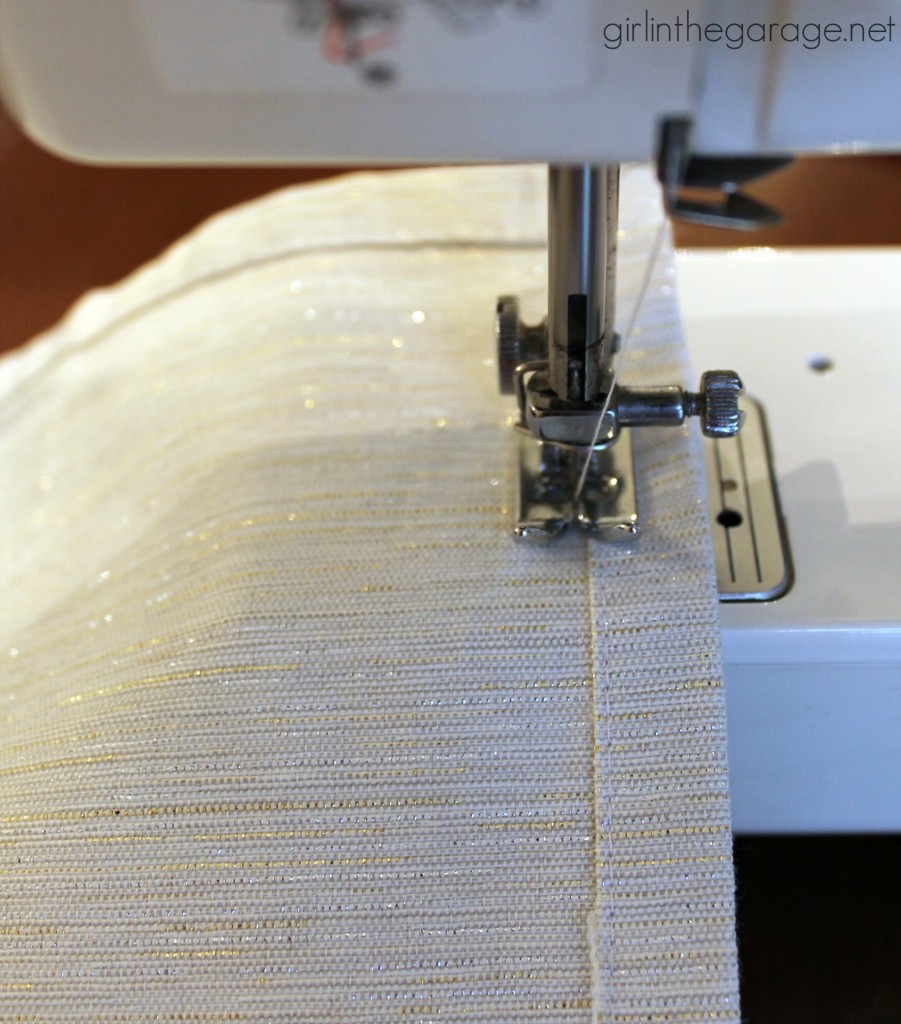 Then I reached my hand into the unstitched hole and pulled the pillow right-side out.  I had two bags of Poly-fil ($3.99 each) and stuffed one bag of fiberfill into each pillow.  Finally, I finished by carefully sewing the pillow closed by hand.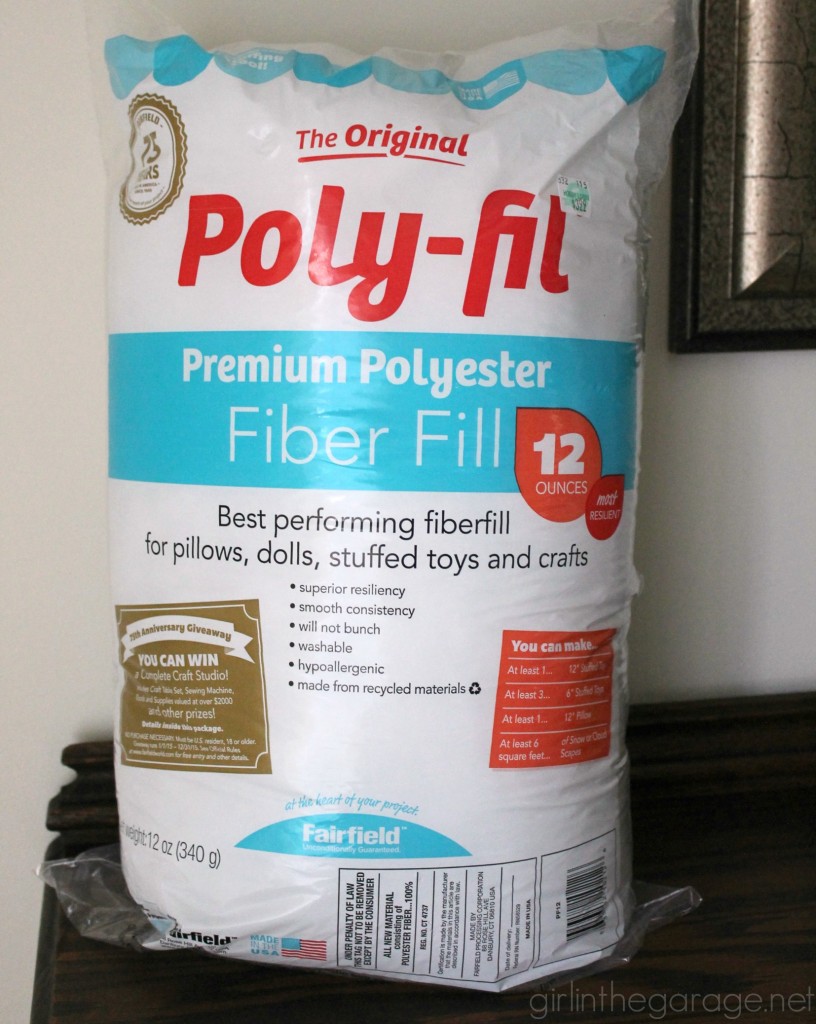 One pack of 4 napkins = $7.99
Two bags of fiberfill ($3.99 ea.) = $7.98
$15.97 total / 2 pillows = less than $8 per pillow
And these are large pillows, about 18×18 inches!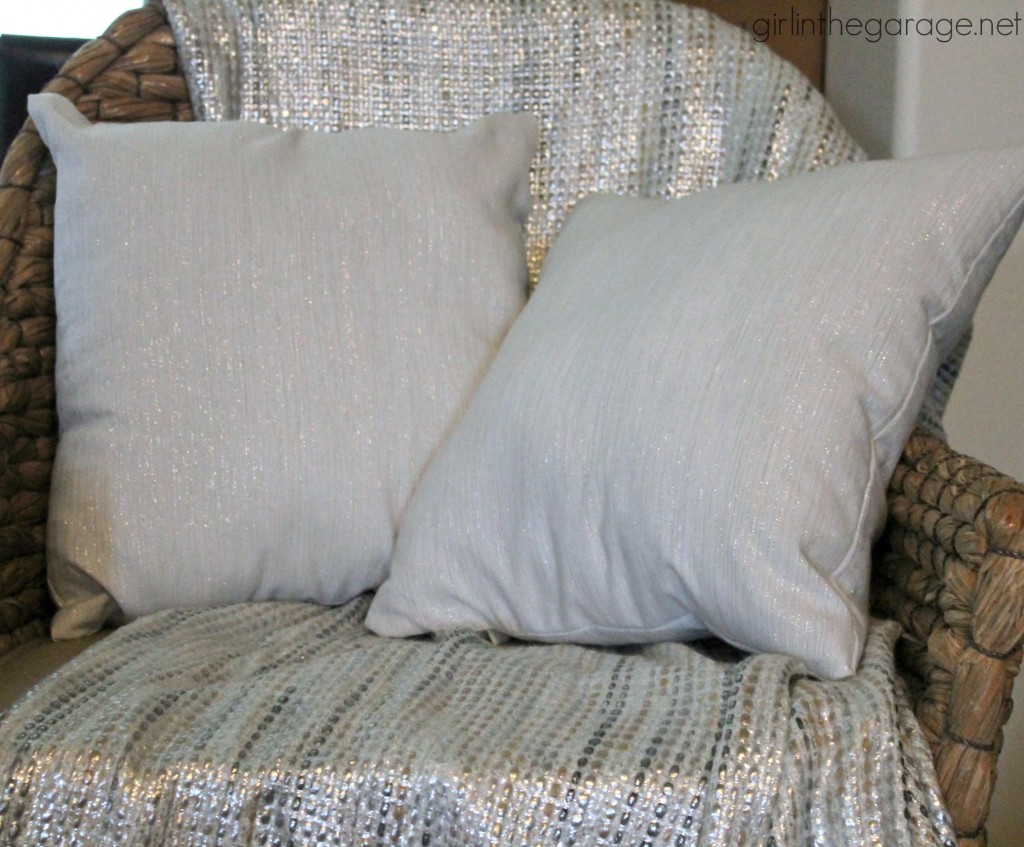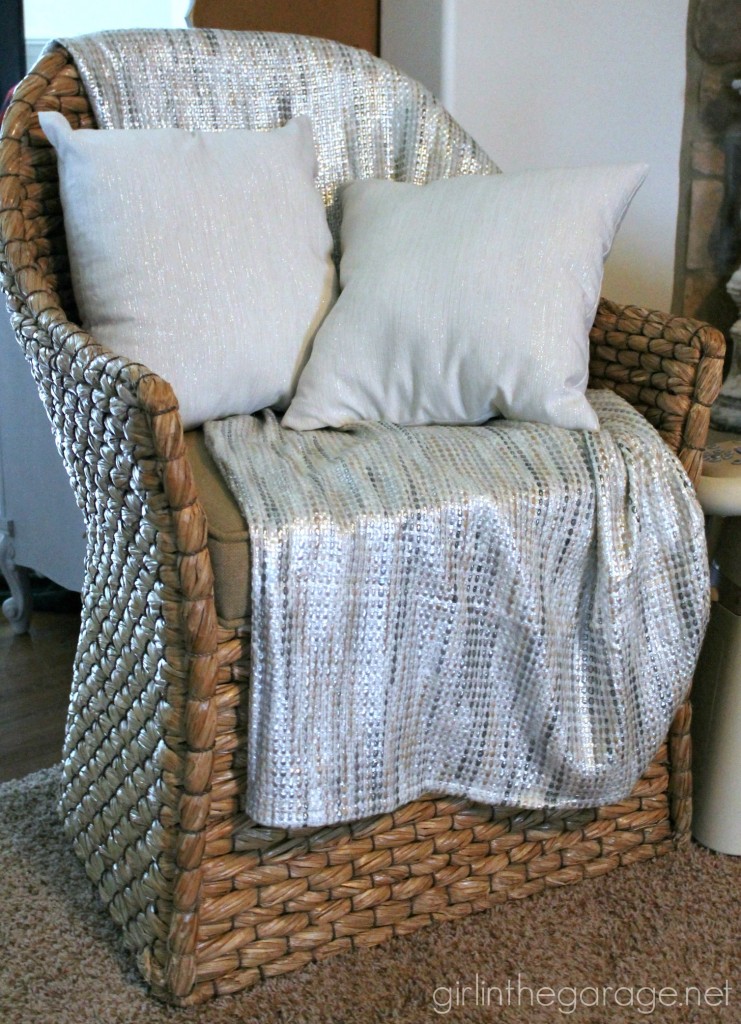 I just love how elegant they look and the extra metallic touch they add to my holiday/winter decor.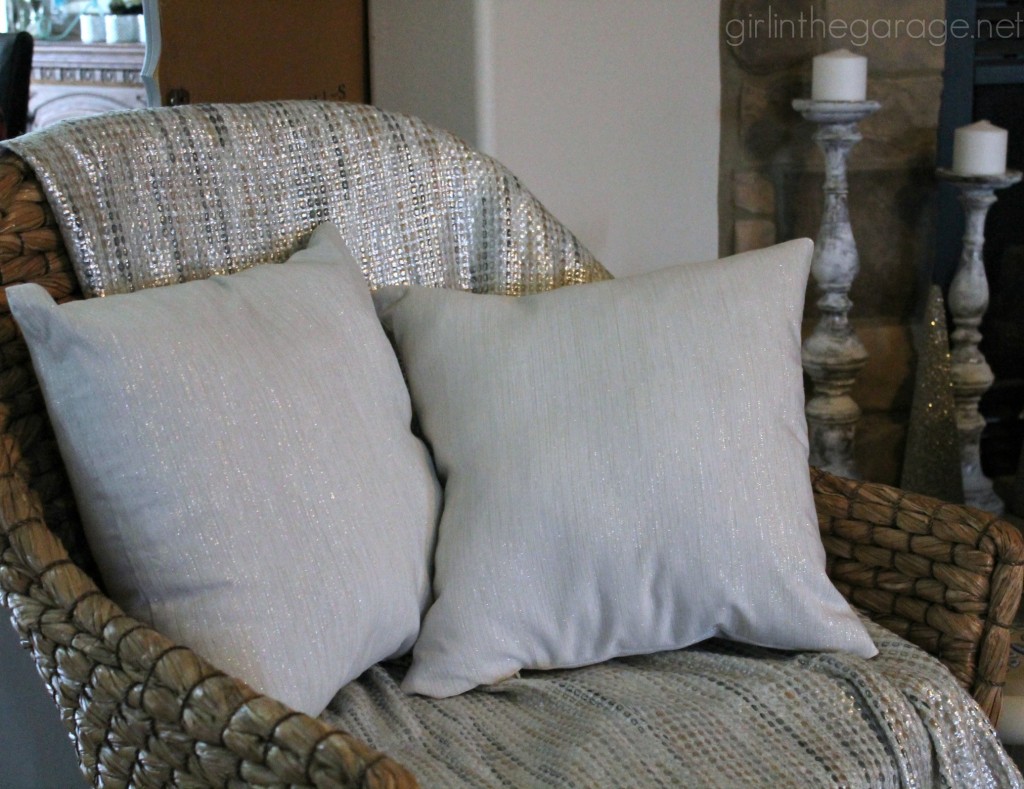 Would you make repurposed napkin pillows?  They're so inexpensive to make!  <3
Jen
Also visit my friends to see their Christmas decorating ideas:
Monday – Mantels
Tuesday – Tablescapes
Wednesday – Wreaths
Thursday – Thrifty Crafts
Confessions of a Serial Do-It-Yourselfer
Join the GITG Community
When you join this thriving online community of 90,000 creative souls, you'll be inspired to discover hidden artistic talents and learn skills to boldly face DIY projects with confidence.
You'll also receive my free guide "Just Paint It: 7 Tips for Transforming Furniture with Confidence."