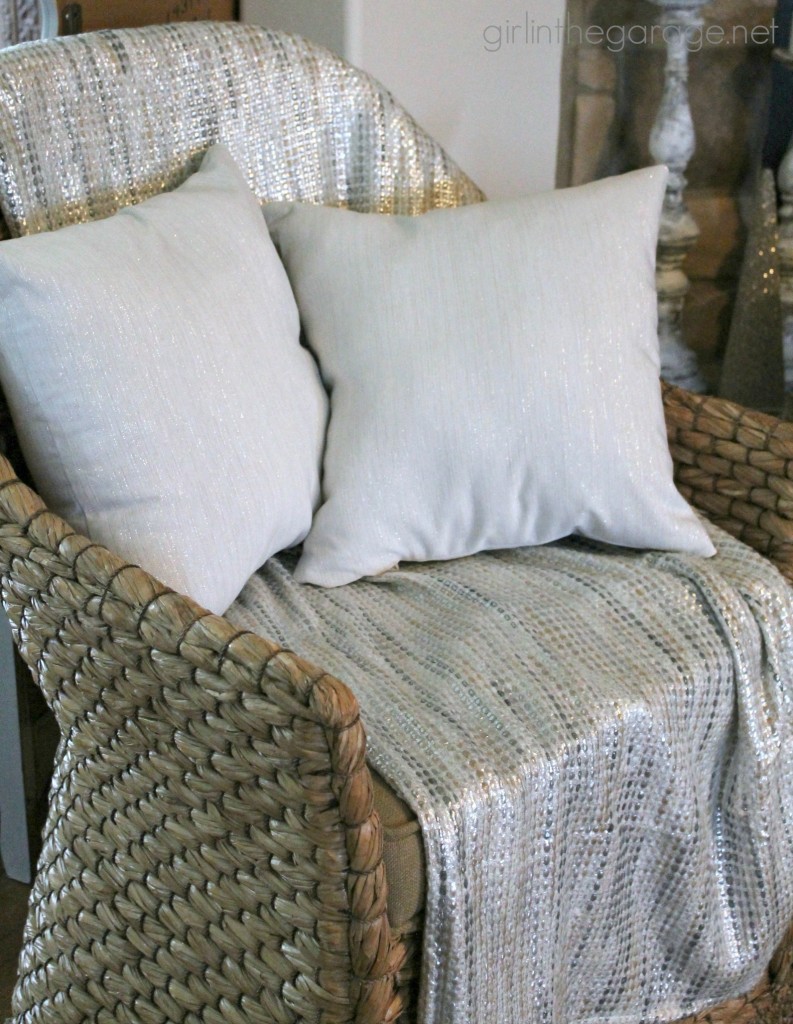 I'm excited to share my new thrifty DIY pillows with you today for the Christmas Ideas Tour.  My decorating theme this year is white and metallic – did you see my Winter Wonderland mantel yesterday?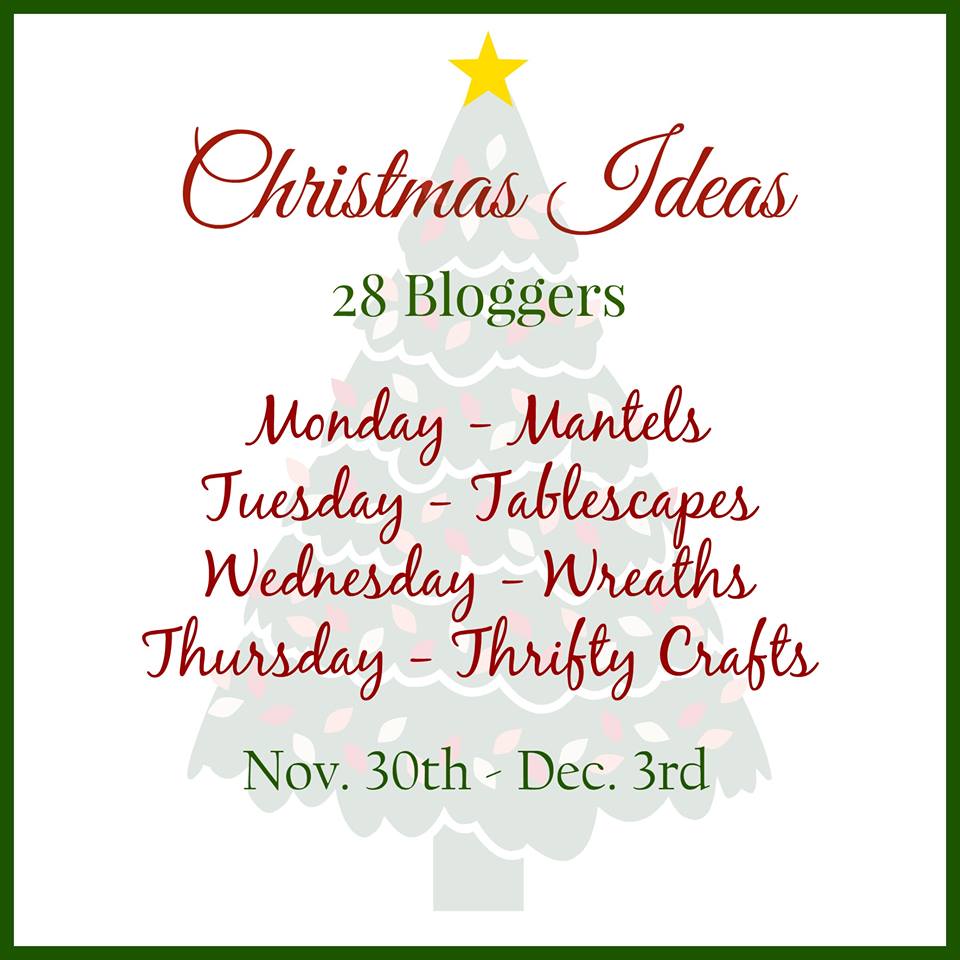 I bought a 4-pack of Target Threshold holiday napkins for $7.99, and they're pretty large at 20×20 inches each.  First I washed and dried them, hoping to avoid using the iron.  (I despise ironing!)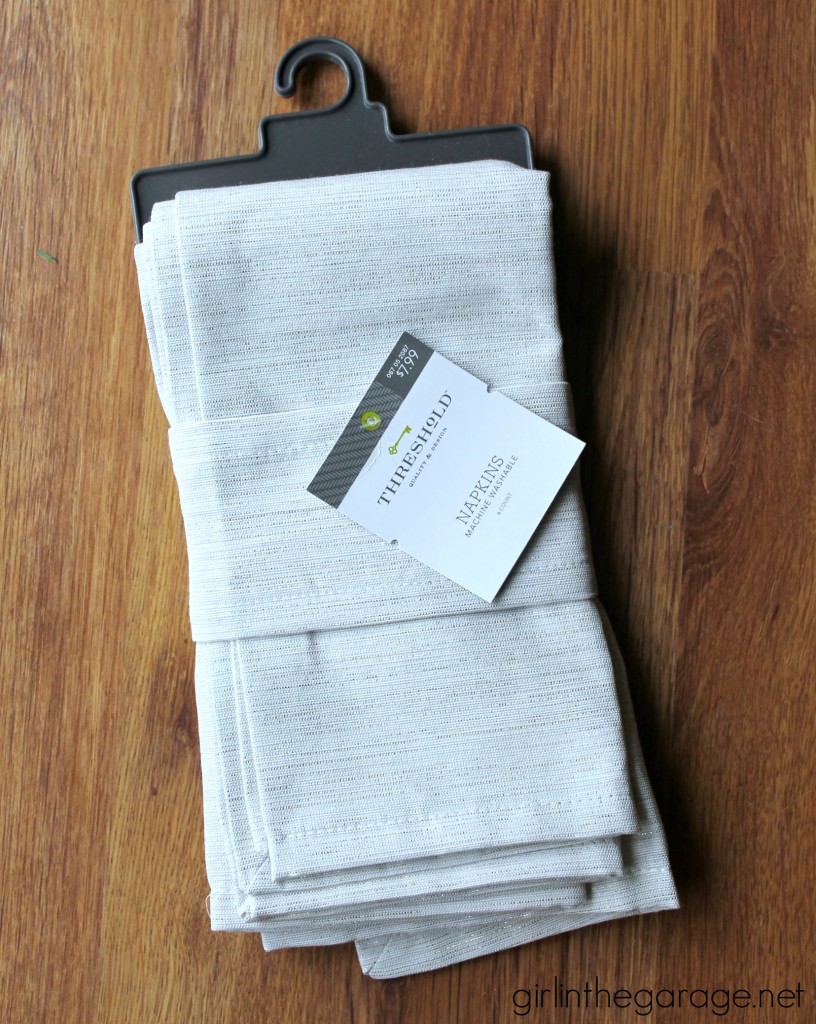 To make a pillow, I faced the "good" sides toward each other and sewed near the existing hem around all the edges.  I left about 4-5 inches unstitched on one side.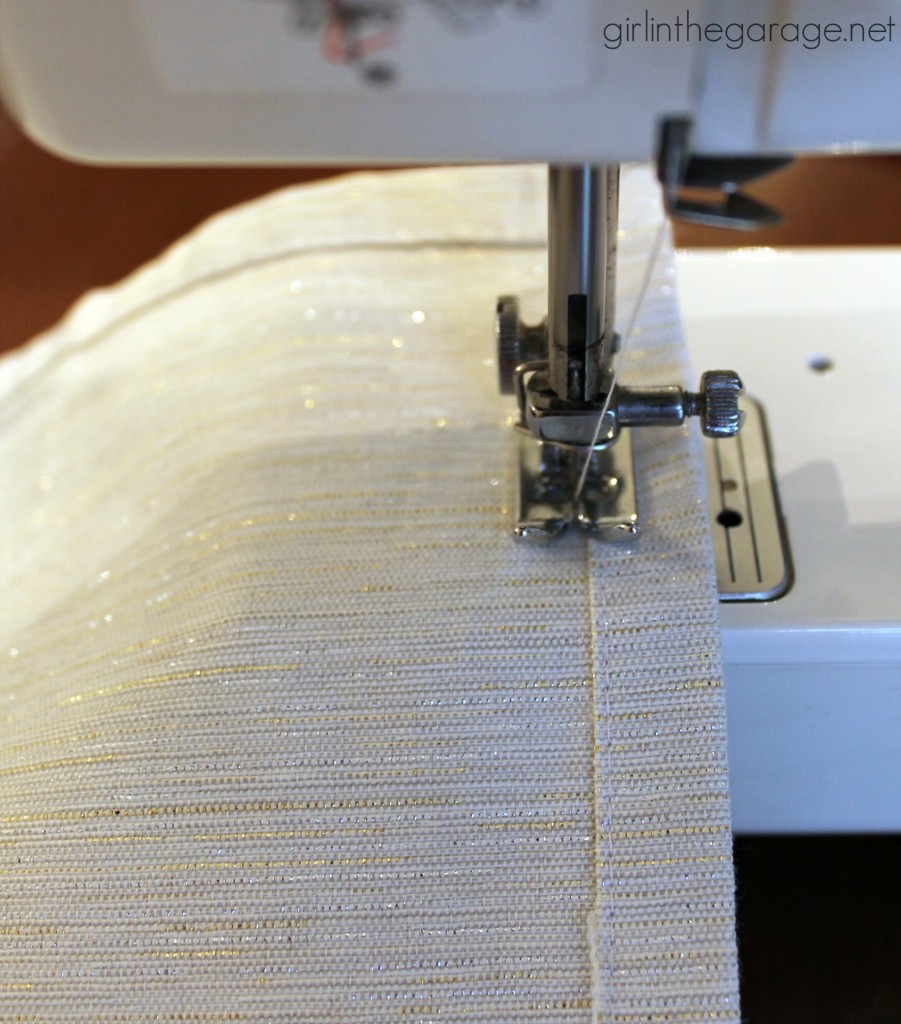 Then I reached my hand into the unstitched hole and pulled the pillow right-side out.  I had two bags of Poly-fil ($3.99 each) and stuffed one bag of fiberfill into each pillow.  Finally, I finished by carefully sewing the pillow closed by hand.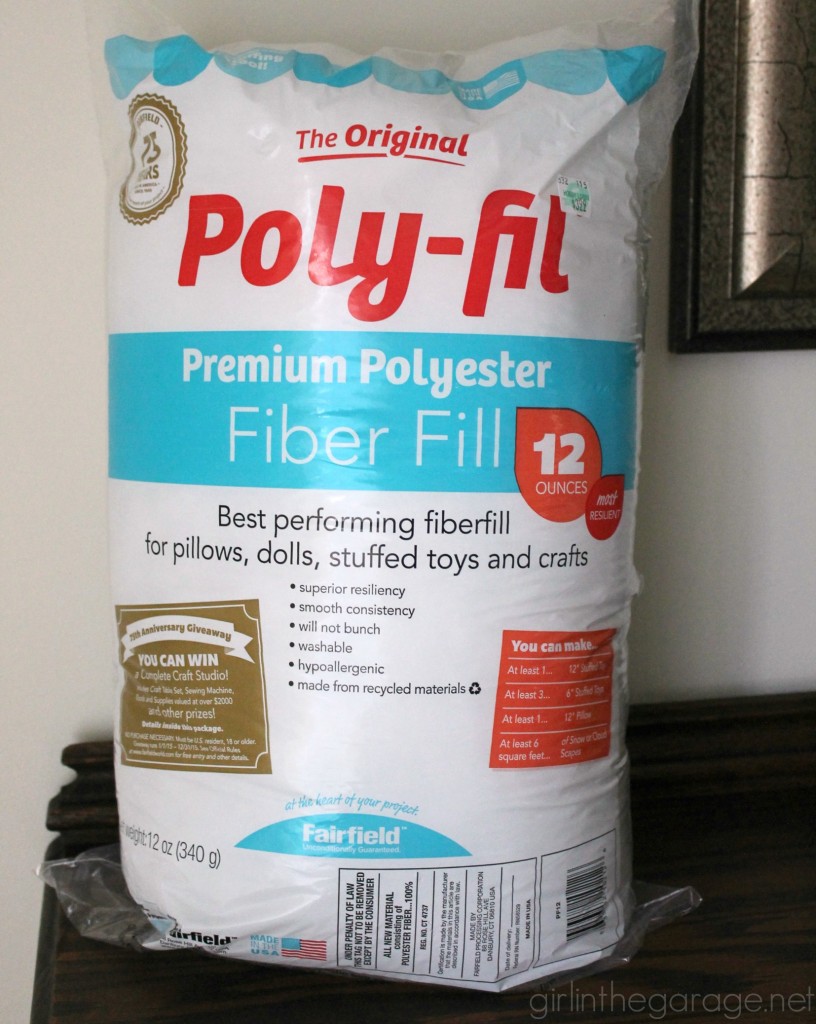 One pack of 4 napkins = $7.99
Two bags of fiberfill ($3.99 ea.) = $7.98
$15.97 total / 2 pillows = less than $8 per pillow
And these are large pillows, about 18×18 inches!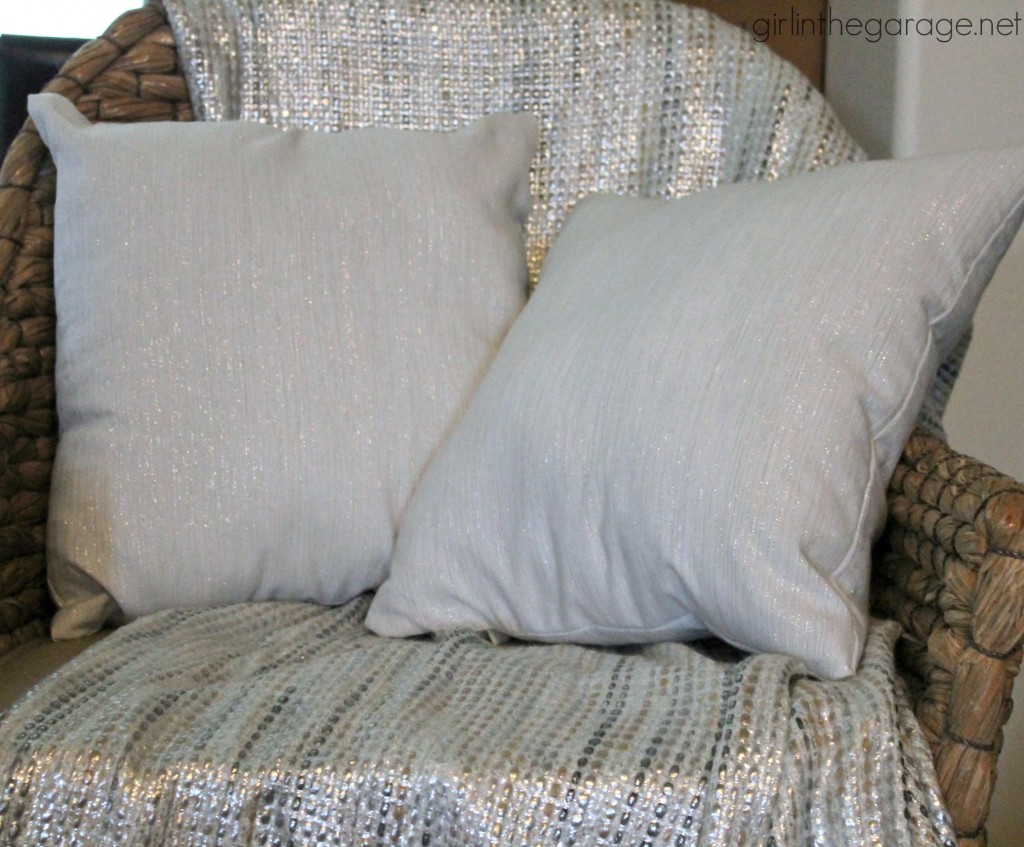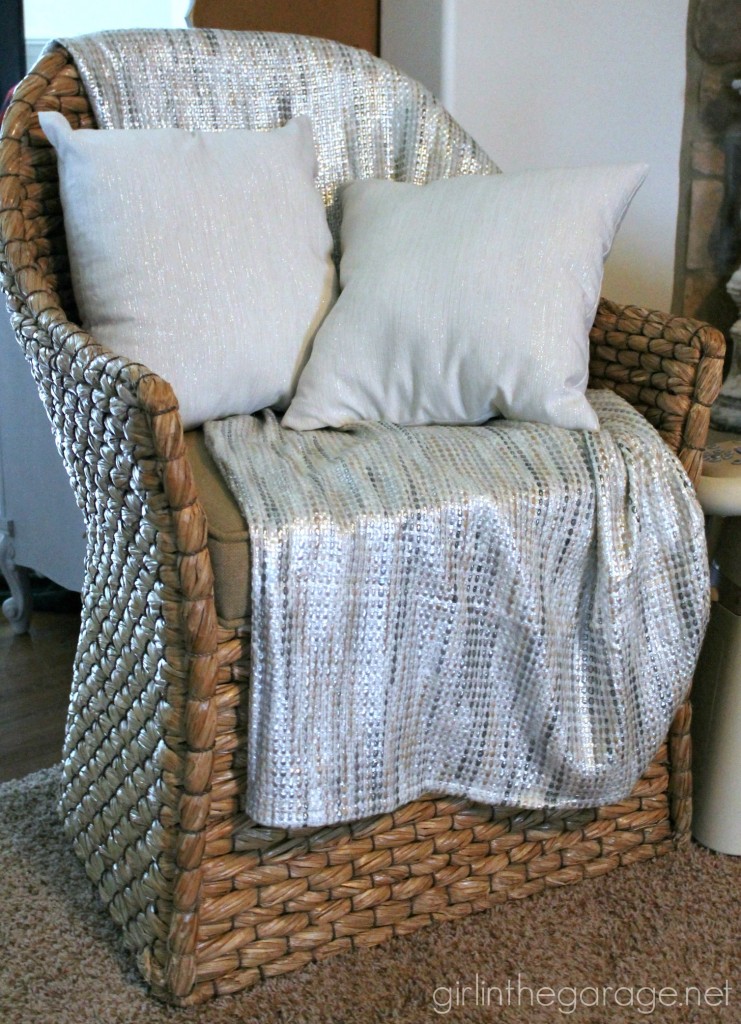 I just love how elegant they look and the extra metallic touch they add to my holiday/winter decor.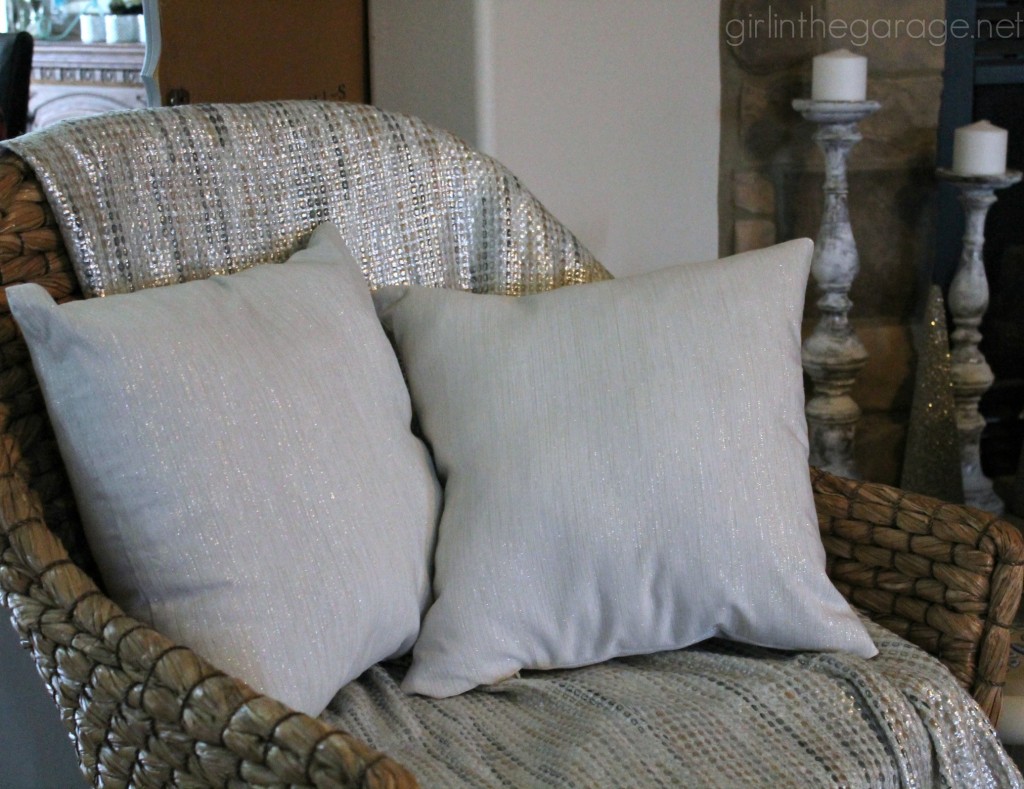 Would you make repurposed napkin pillows?  They're so inexpensive to make!  <3
Jen
Also visit my friends to see their Christmas decorating ideas:
Monday – Mantels
Tuesday – Tablescapes
Wednesday – Wreaths
Thursday – Thrifty Crafts
Confessions of a Serial Do-It-Yourselfer