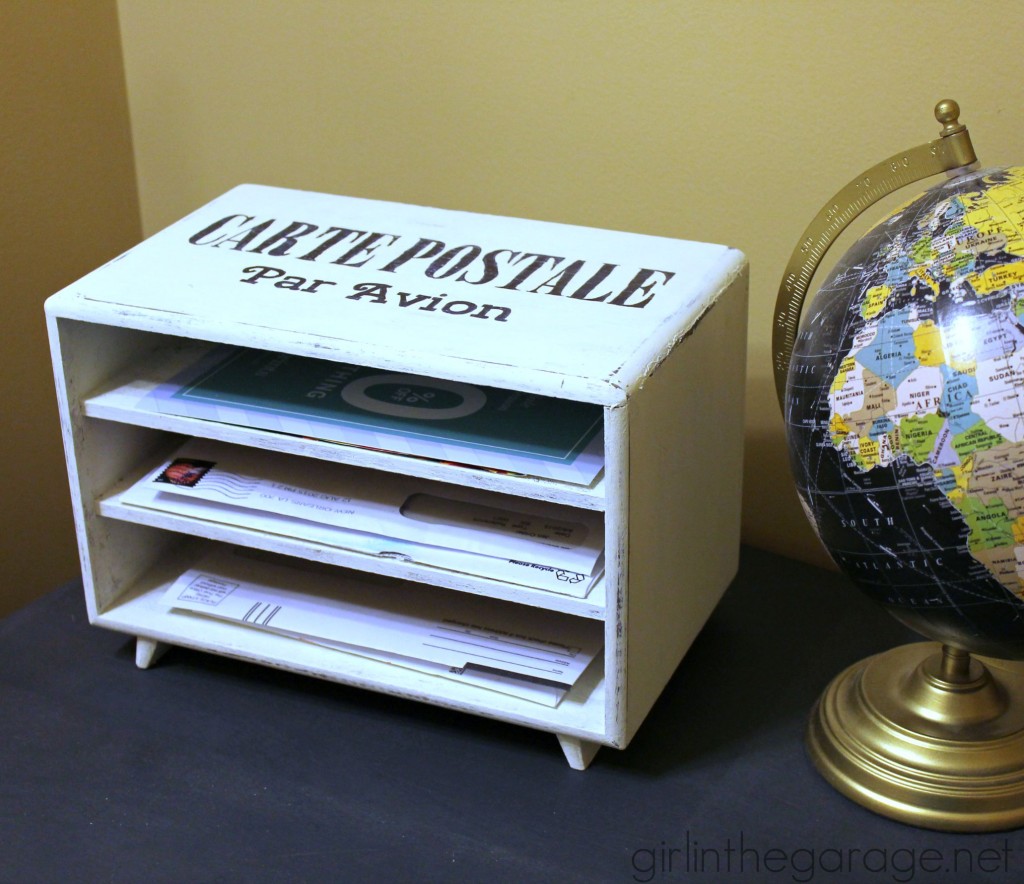 Hi friends!  It's Trash to Treasure Tuesday – where a few of my close blogging girls and I share makeovers from castaway items.  See all the previous T2T makeovers HERE.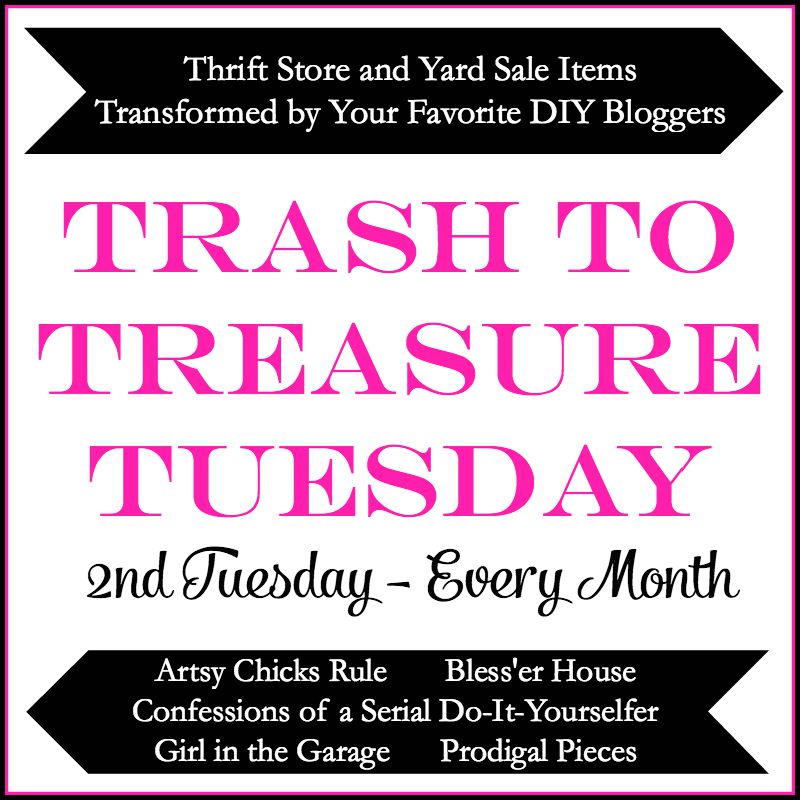 Jewelry boxes are practically a dime a dozen at thrift stores and yard sales.  And unfortunately, I have a soft spot for them and I've collected quite a few over time.  I think I've had this one for over a year now: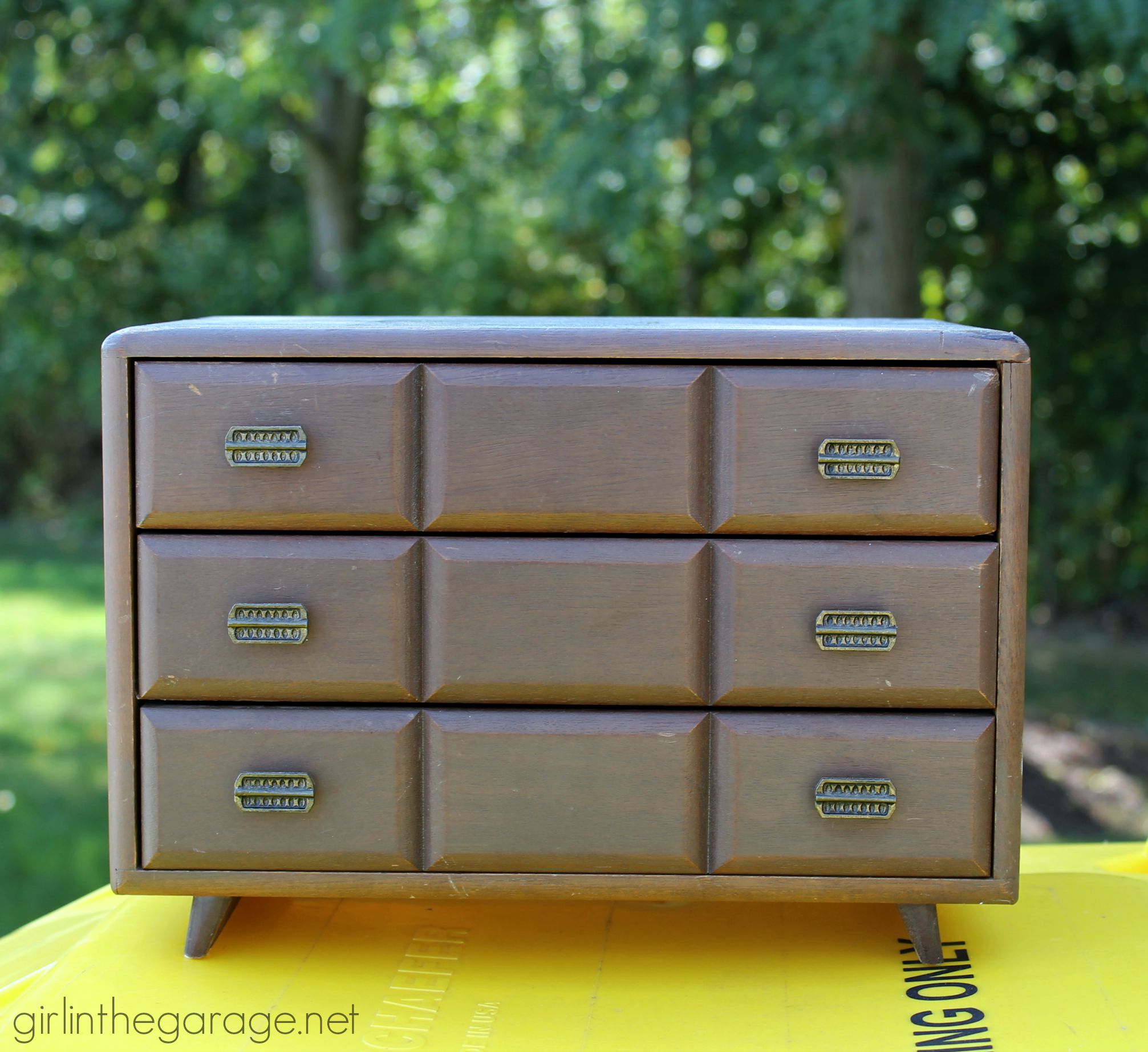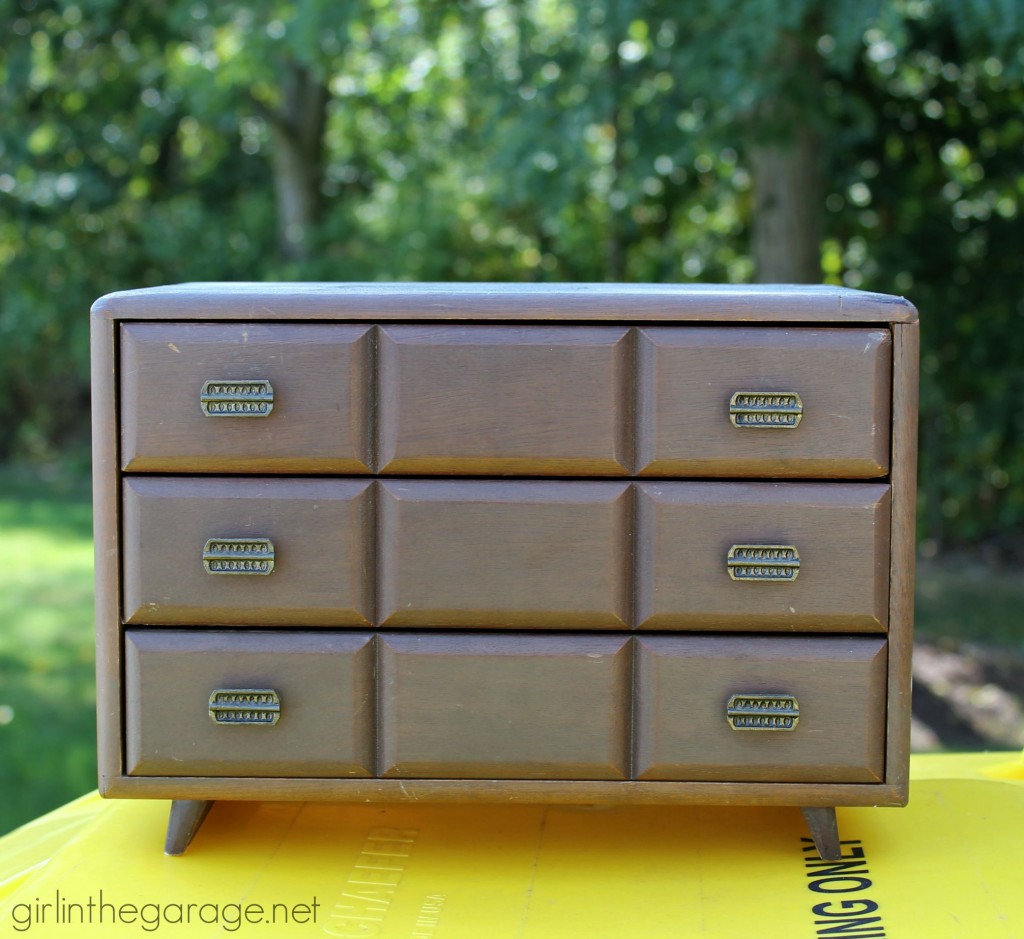 They say that necessity is the mother of invention.  I looked around my house and saw piles of mail – some incoming, some outgoing, some were bills that needed to be paid – and finally I realized that this jewelry box could be the answer to all of our mail clutter.  (Stay with me…)
First I removed the drawers and had to glue a large crack down the edge.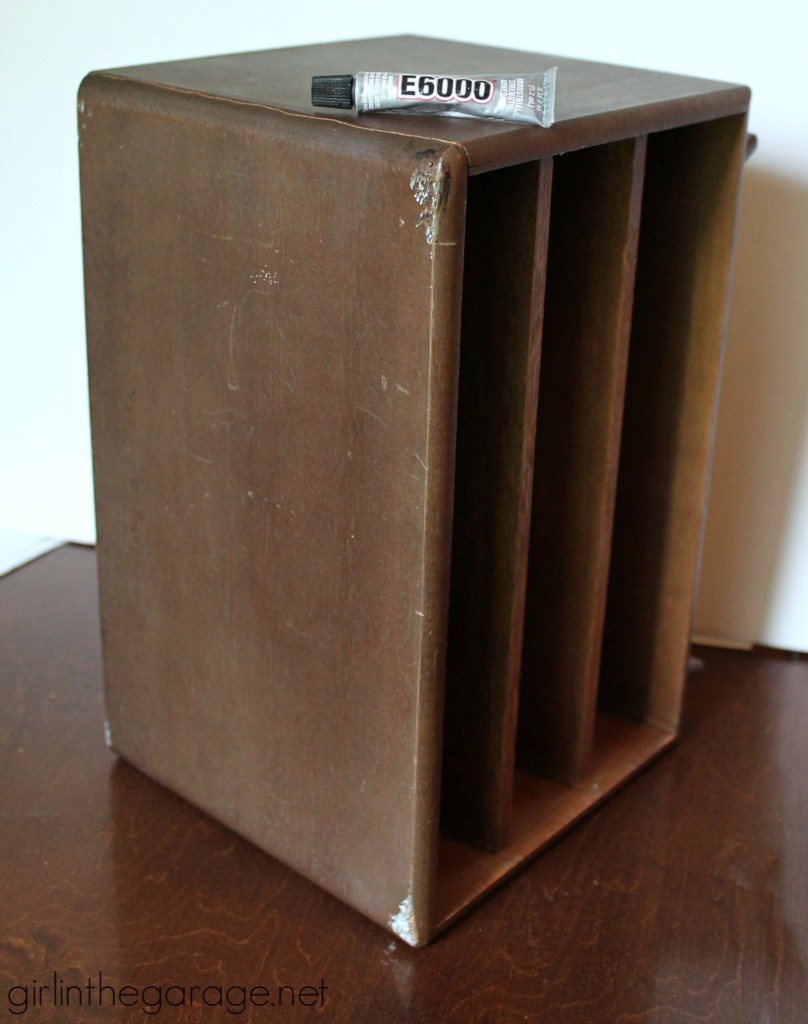 Then I painted it in Old White Chalk Paint® by Annie Sloan.
Next I created a graphic in PicMonkey and printed it onto cardstock.  There are many ways to do an image transfer, and this one works for certain small projects – basically I traced the outline of the letters over the top of the box, pressing hard with a pen.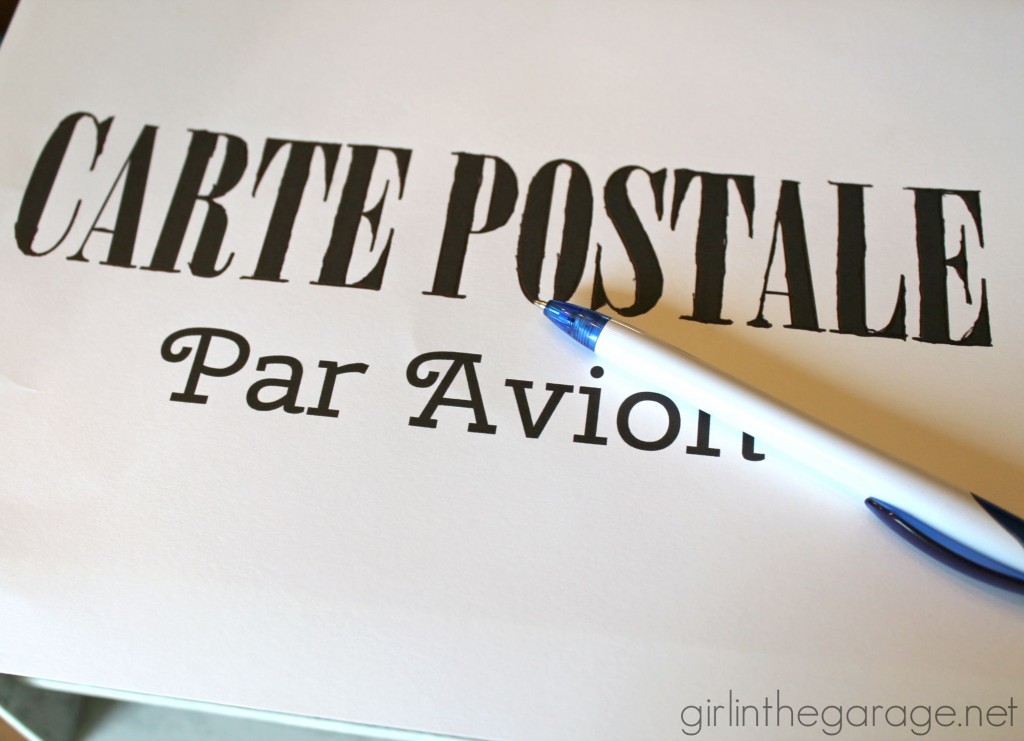 It left a very faint image of the letters on top of the wood.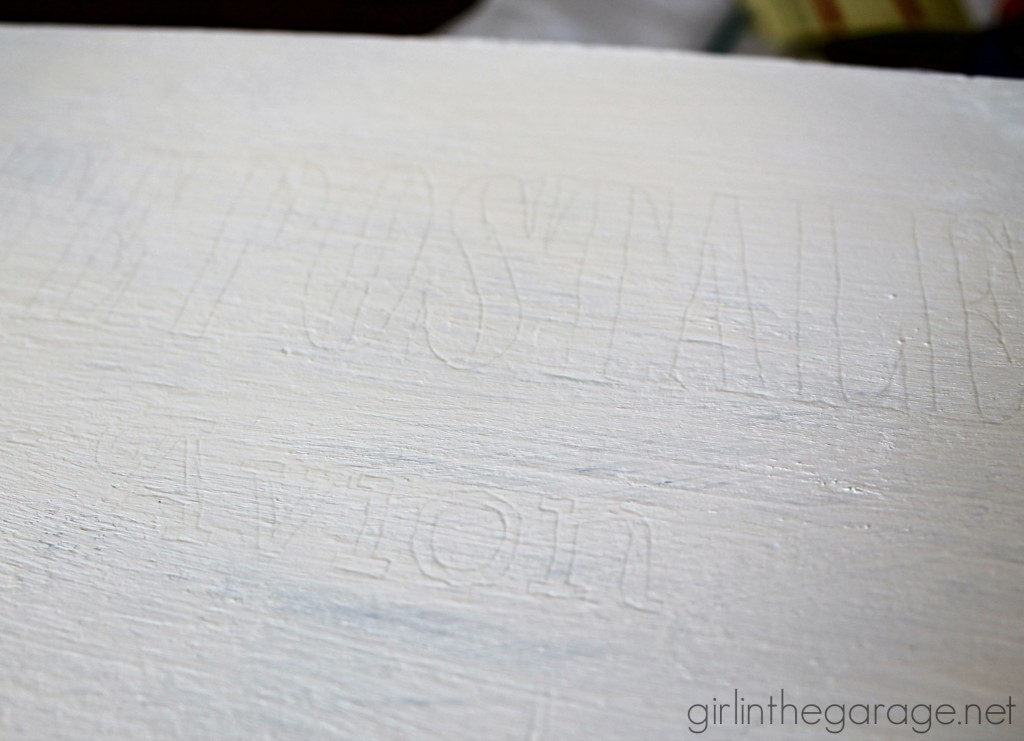 Then instead of a small paint brush, I used a black Sharpie to trace and fill in the letters.
I let it dry for a few hours and lightly distressed with sandpaper.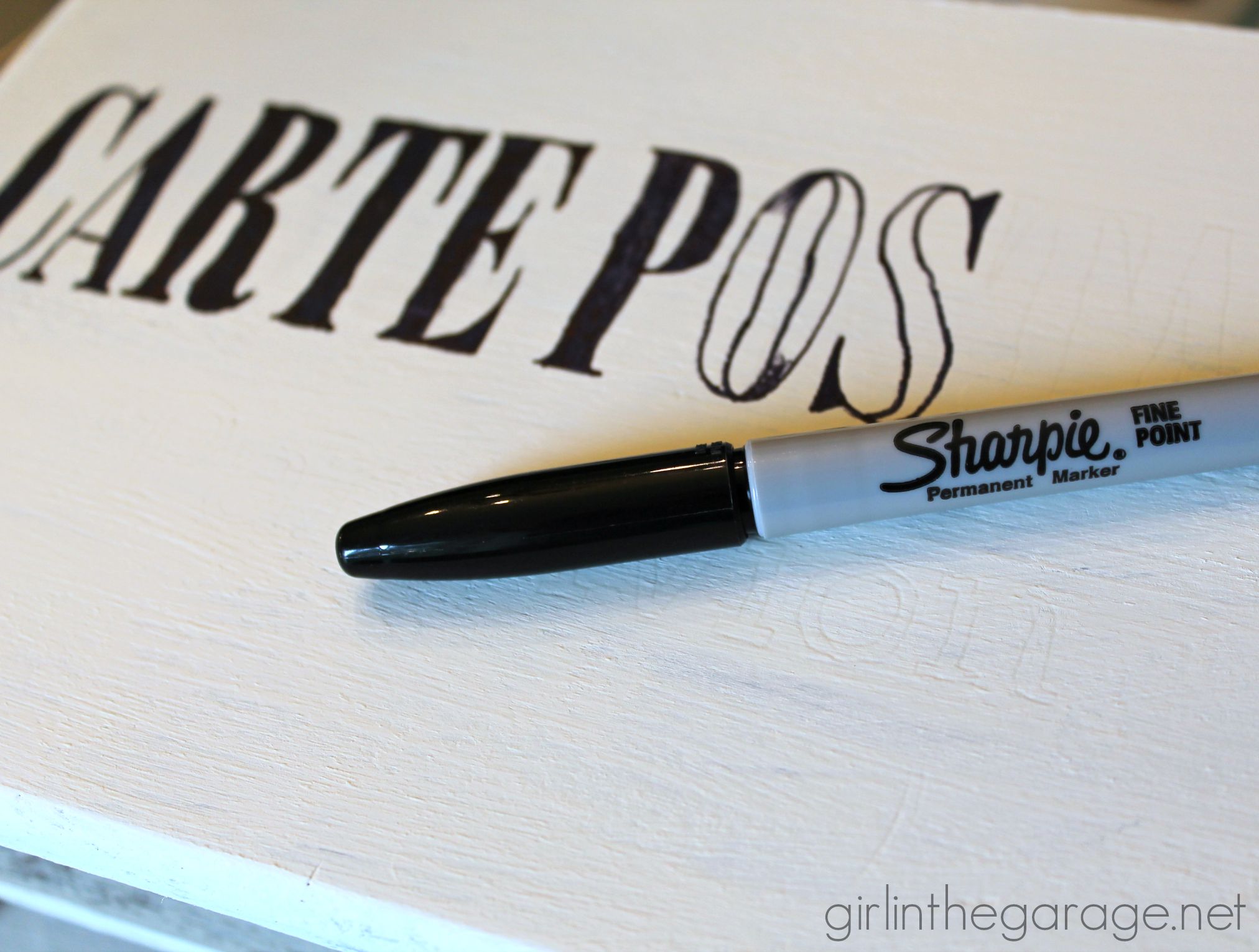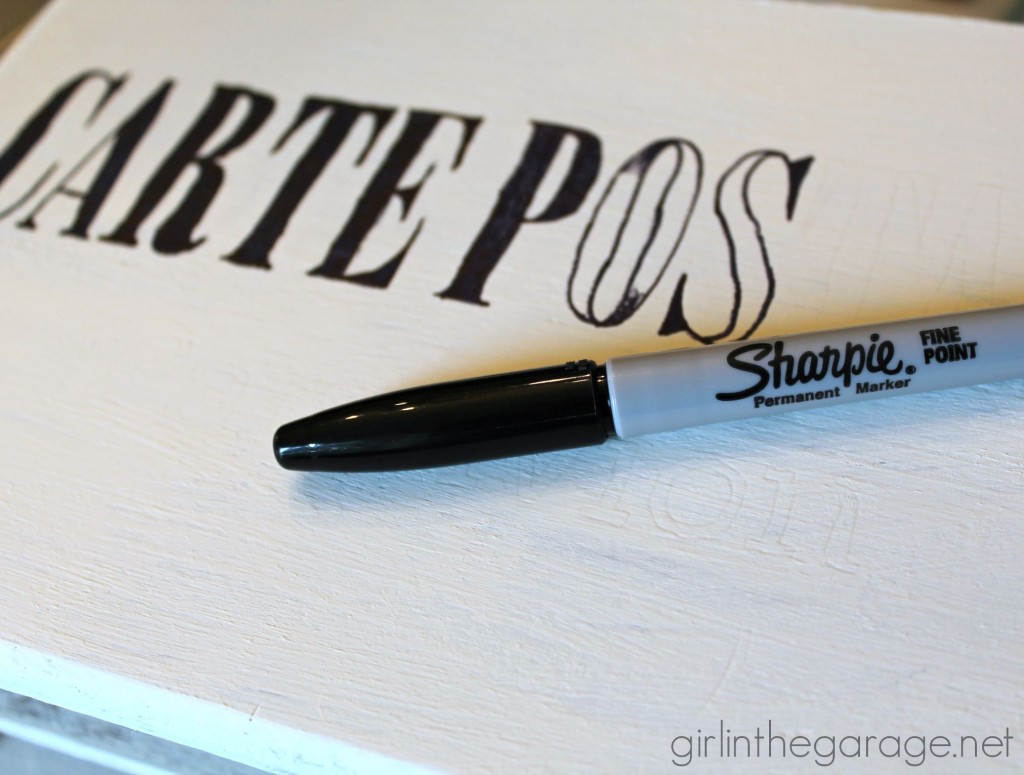 I seriously LOVE our new mail organizer and wish I had thought of this a long time ago!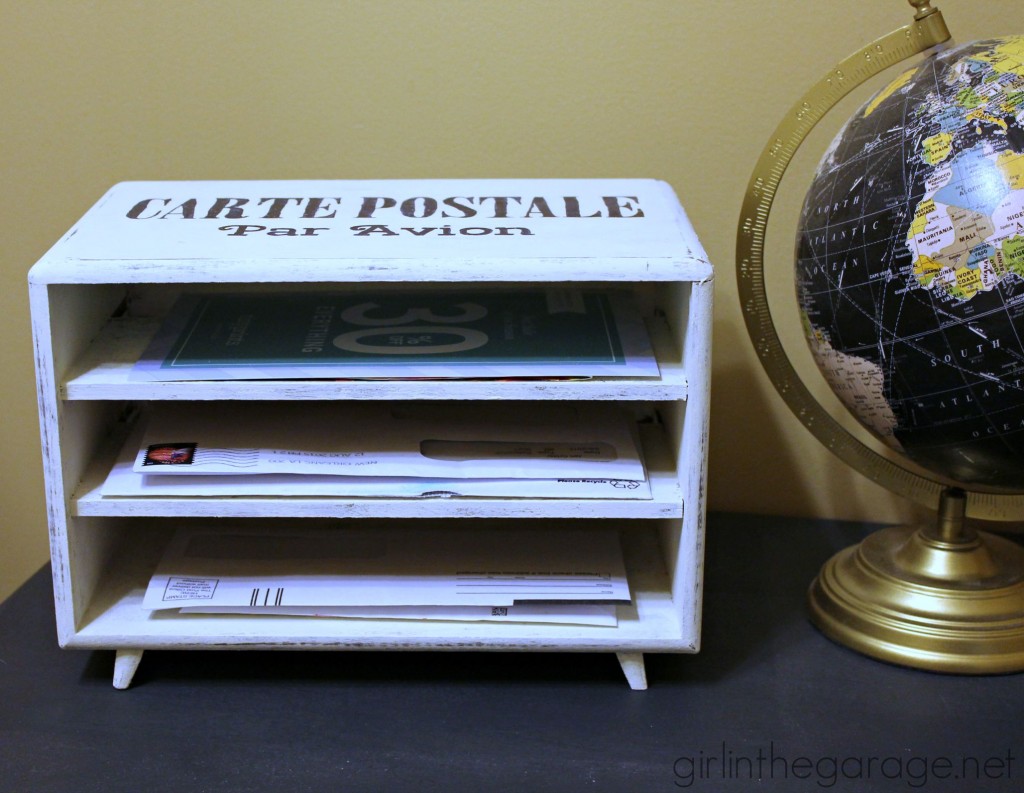 If you're not familiar with French, "Carte Postale" means postcard and "Par Avion" means by plane (aka air mail) – two phrases that I thought were appropriate for my mail station.  😉
And here's a before/after comparison: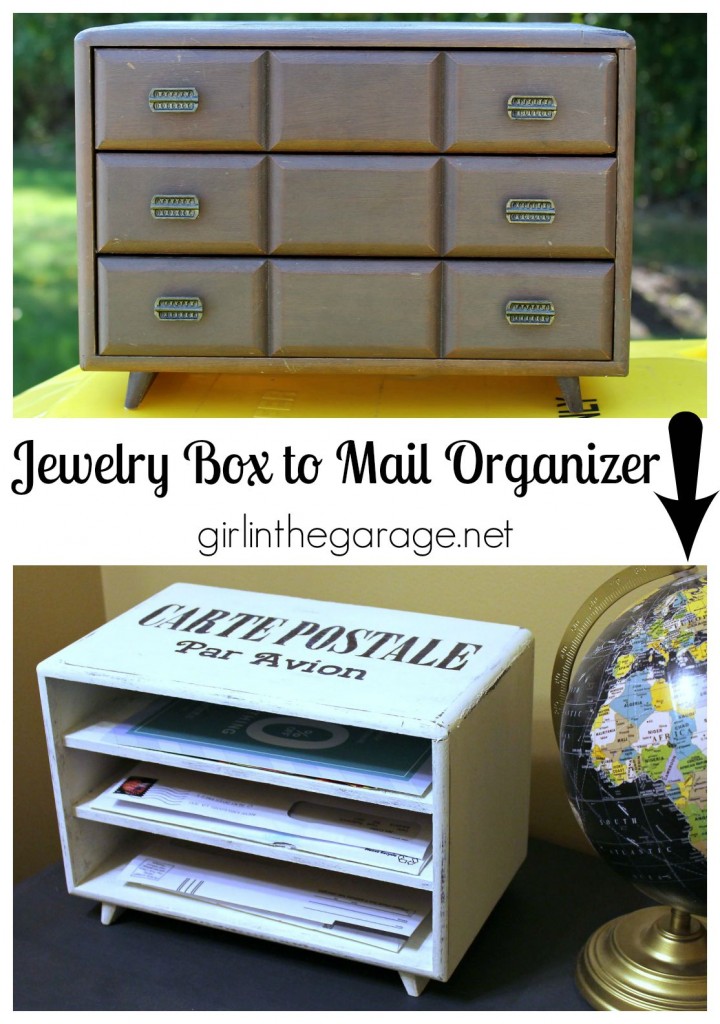 By the way- yesterday may have been Labor Day in the U.S., but there's been no labor for me yet!  I still have a few more weeks to go (hopefully) until Baby Boy #3 comes and there's a lot left on my to-do list.  We're finally redecorating our other sons' rooms this week and I can't wait to show you them when they're all finished!  (Fingers crossed that they get done in time…)
Jen
Next, please visit my friends to see what they transformed for Trash to Treasure Tuesday.  These are the Before photos… Click to see the After!
Confessions of a Serial Do-It-Yourselfer: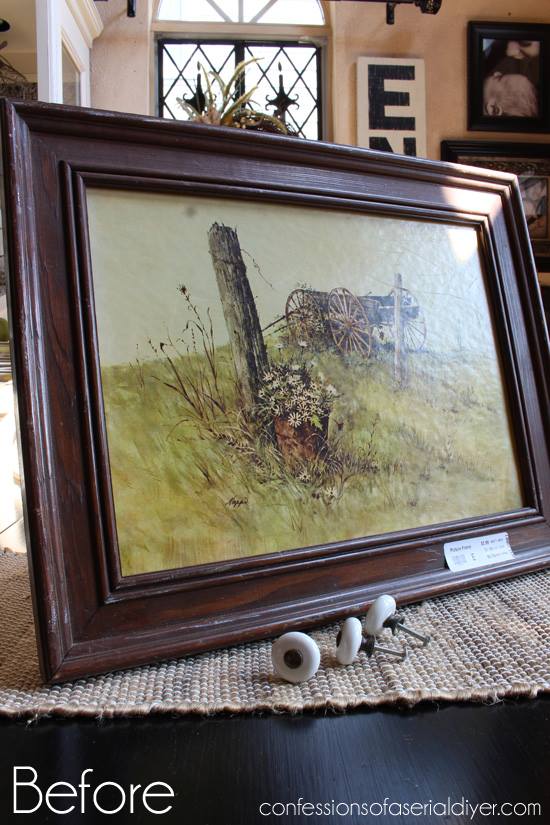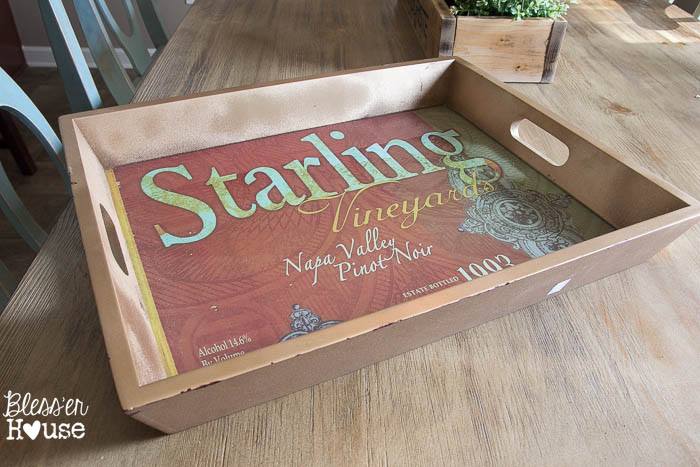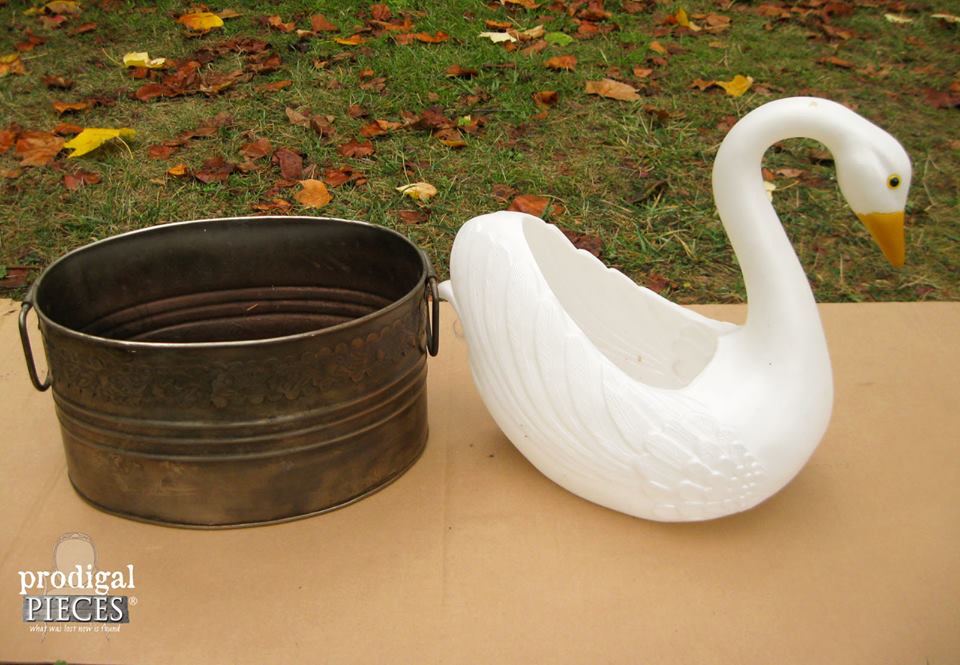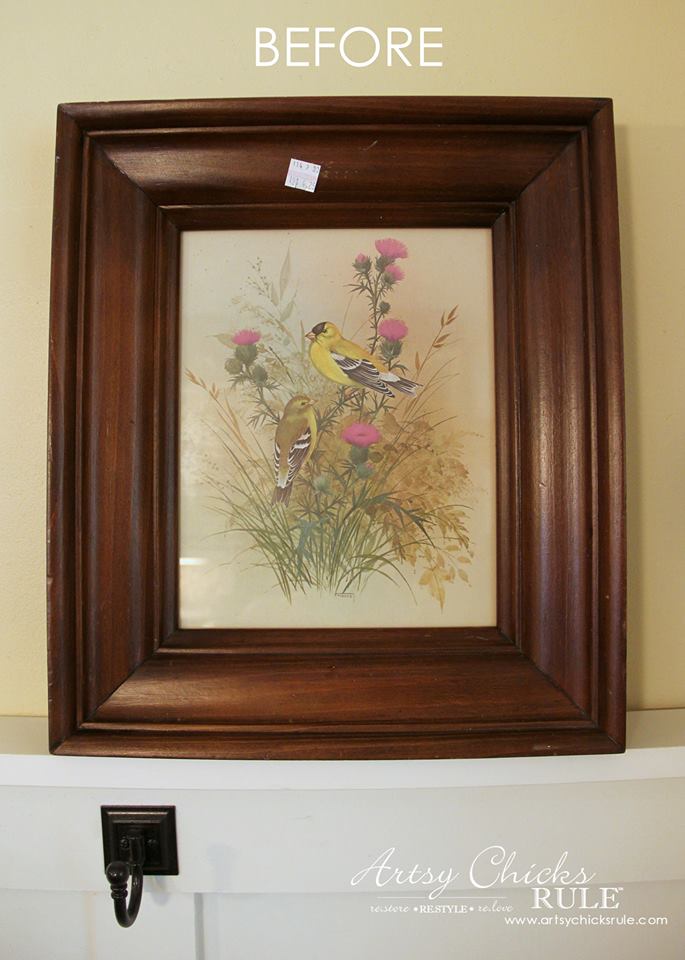 Join the GITG Community
When you join this thriving online community of 90,000 creative souls, you'll be inspired to discover hidden artistic talents and learn skills to boldly face DIY projects with confidence.
You'll also receive my free guide "Just Paint It: 7 Tips for Transforming Furniture with Confidence."