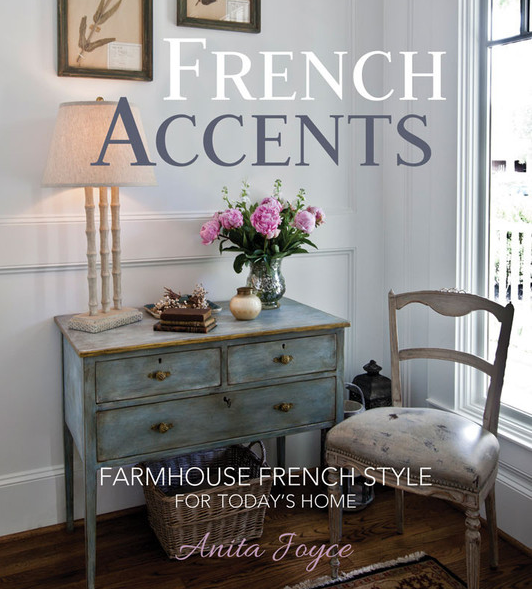 For as long as I can remember, I've had a fascination with anything French.  As a young girl I dreamt of visiting the Eiffel Tour, Versailles, strolling the Champs-Elysees, and basking in the sunshine of the French Riviera.  I studied French for 5 years in school, determined to actually put those lessons to use one day.
Fast forward to 2015, and I can proudly say that my dream came true and I've been able to visit France twice.  Paris, the Louvre, Notre Dame, Versailles, the French Riviera – I've been to all of them (and more) and was not disappointed!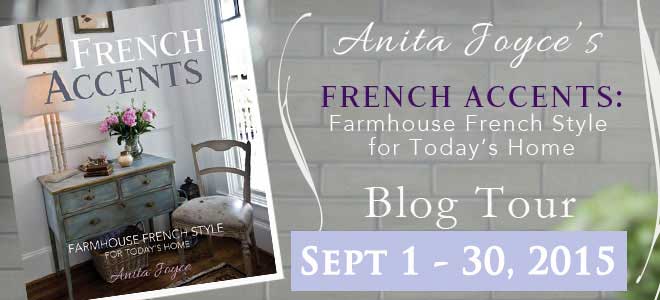 My friend and fellow blogger Anita Joyce of Cedar Hill Farmhouse has a similar affinity for all things French, especially in her home decorating style.  In fact she has just published a book entitled French Accents: Farmhouse French Style for Today's Home in which she explains her entire process for decorating a house, even if you don't have a clue what French style is.
Like her blog, this book is filled with absolutely gorgeous inspiration photos and also very practical advice with lists, guidelines, and sources for the best places to shop.  She even details how to paint furniture, make a slipcover, and gives other DIY project ideas.
However this is not your typical decorating book – there are lots of budget-friendly decorating tips and it's all written in a friendly, personal way.  (And did I mention that there are over 200 pages, with hundreds of gorgeous inspirational photos?)   😉
Click the next image below to discover more about the book and purchase it (affiliate link):
I know you'll love this book as much as I do – and warning: it may fuel your love for all things French, and maybe even inspire you to visit there too someday!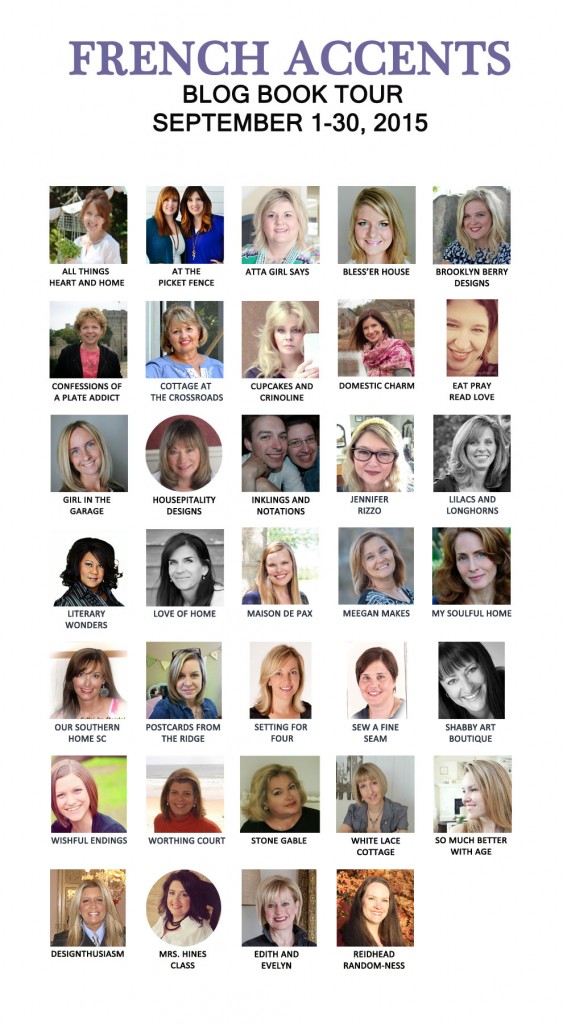 Do you love French style also?  I'd love to know your thoughts in a comment below.
I'll see you back here tomorrow for a new French Provincial dresser makeover reveal with Chalk Paint!
Jen
Disclosure:  I was compensated with a free digital copy of this book to review, but all opinions are my own.
Join the GITG Community
When you join this thriving community of over 7,000 creative souls, you'll be inspired to discover hidden artistic talents and learn skills to boldly face DIY projects with confidence.
You'll also receive my free guide "Just Paint It: 7 Tips for Transforming Furniture with Confidence."