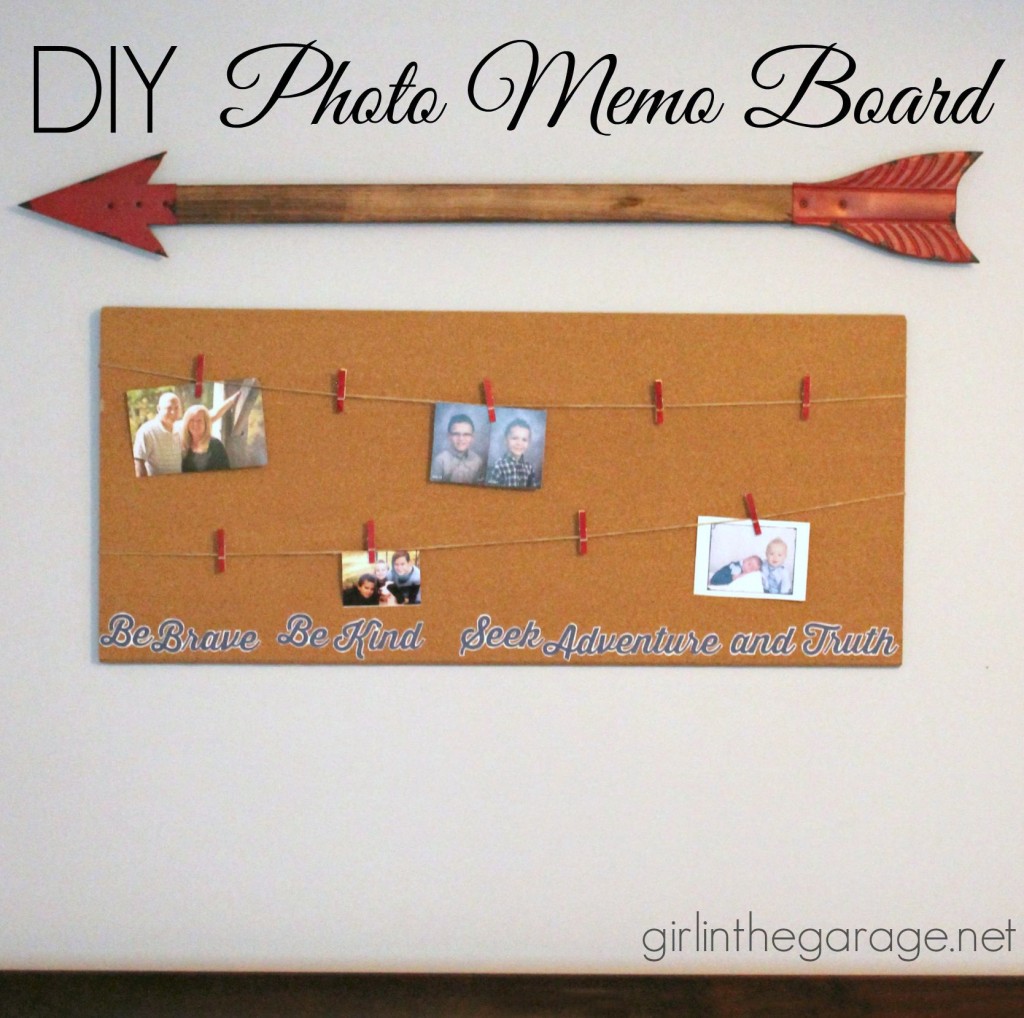 At the very beginning of the year, I decided it was time to redecorate the boys' rooms.  And then life happened… you know how it goes.  I started slowly planning and buying things here and there, but didn't make any actual changes until recently.
I really wanted to finish their bedrooms before the baby comes, and I am SO happy that the rooms are almost ready for their big reveal!
One of the changes is that this photo hanger in my 5-year-old's room was removed.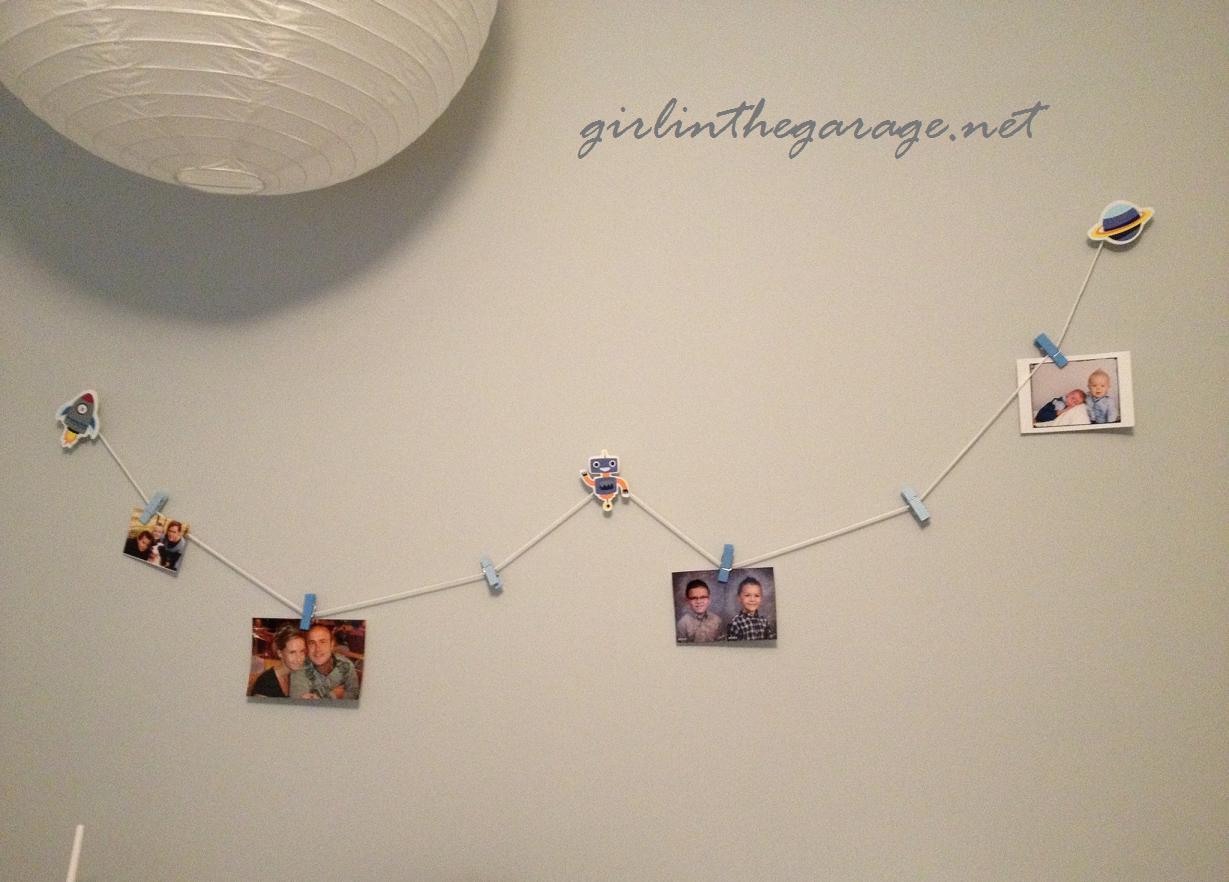 But I still wanted to display photos on his wall, so this weekend I made him a new DIY photo memo board with these supplies:
Large cork board ($13.99 – 40% coupon from the Hobby Lobby phone app = about $8.39)
Small clothespins (I think about $3.99 at Hobby Lobby… can probably get them cheaper on sale or at a dollar store though)
Jute rope (I got this for $1 in the Target dollar spot a while back)
Stapler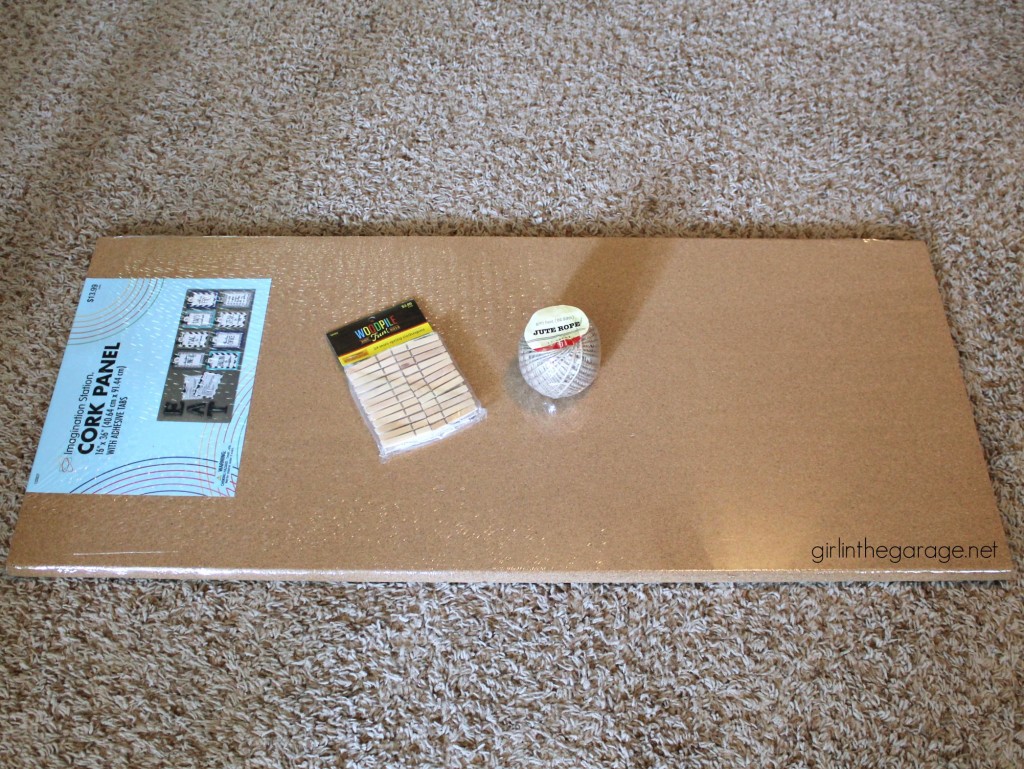 I wanted to add a positive quote so add some personality to the board.  Finally I came up with this:  "Be Brave, Be Kind, Seek Adventure and Truth" – which I designed in PicMonkey and printed onto white cardstock, then spent forever cutting out.  (I didn't have any letter stencils I liked, or that would have been an easier option!)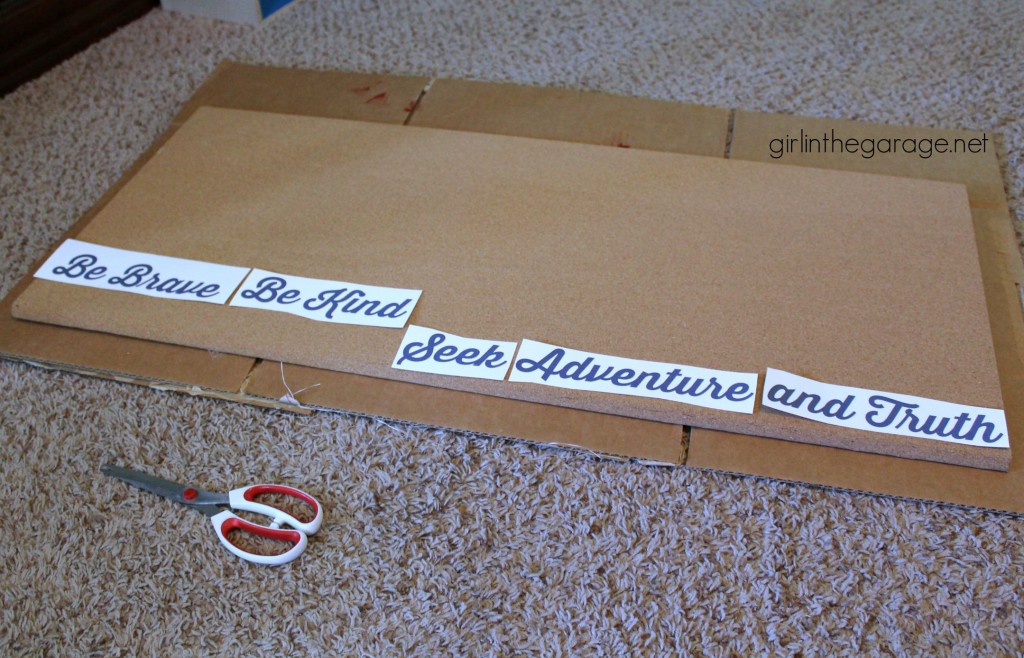 I glued the words on with matte Mod Podge.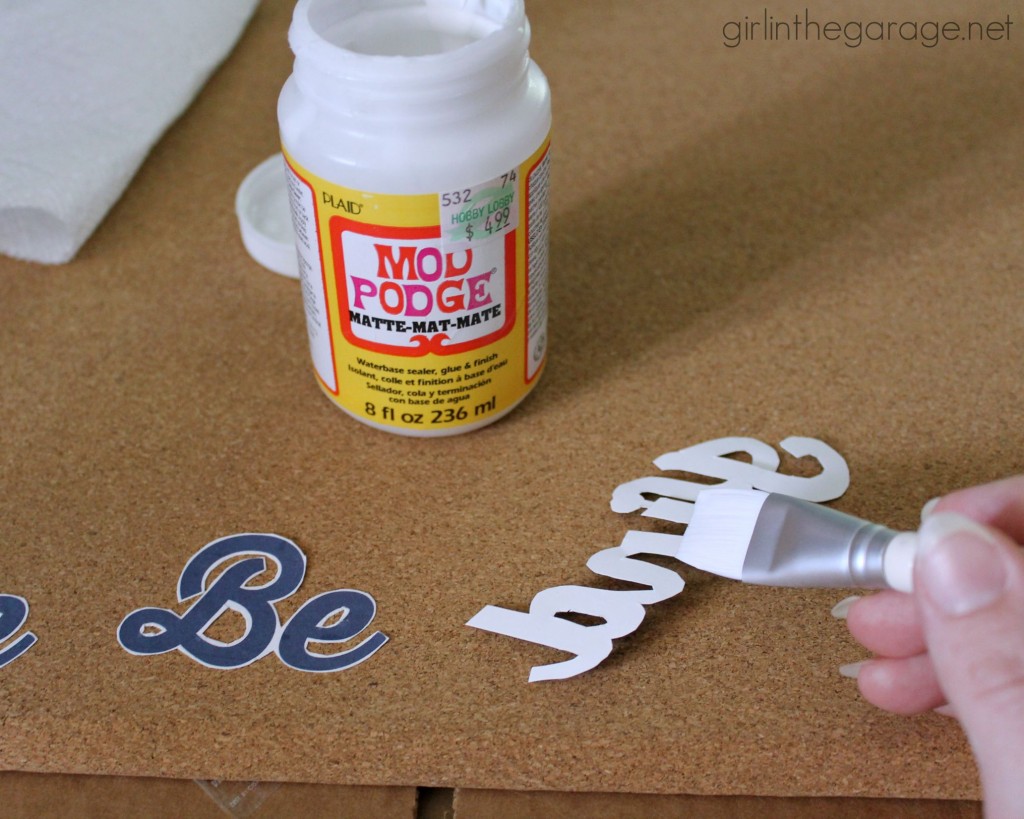 Then I flipped the board over, nailed on two sawtooth hangers and then stapled the jute rope as tightly as possible.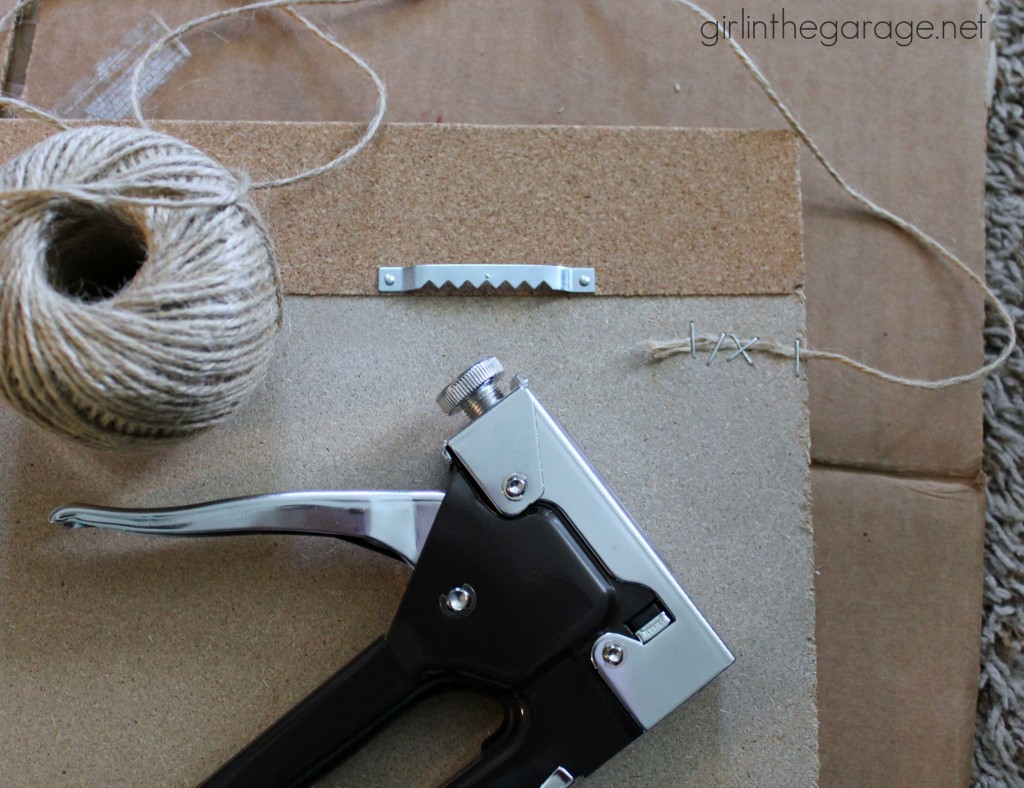 Finally I added the clips and painted some red on them to coordinate with the rest of the room.  (I also painted a nightstand for him in this red, since it's his favorite color.)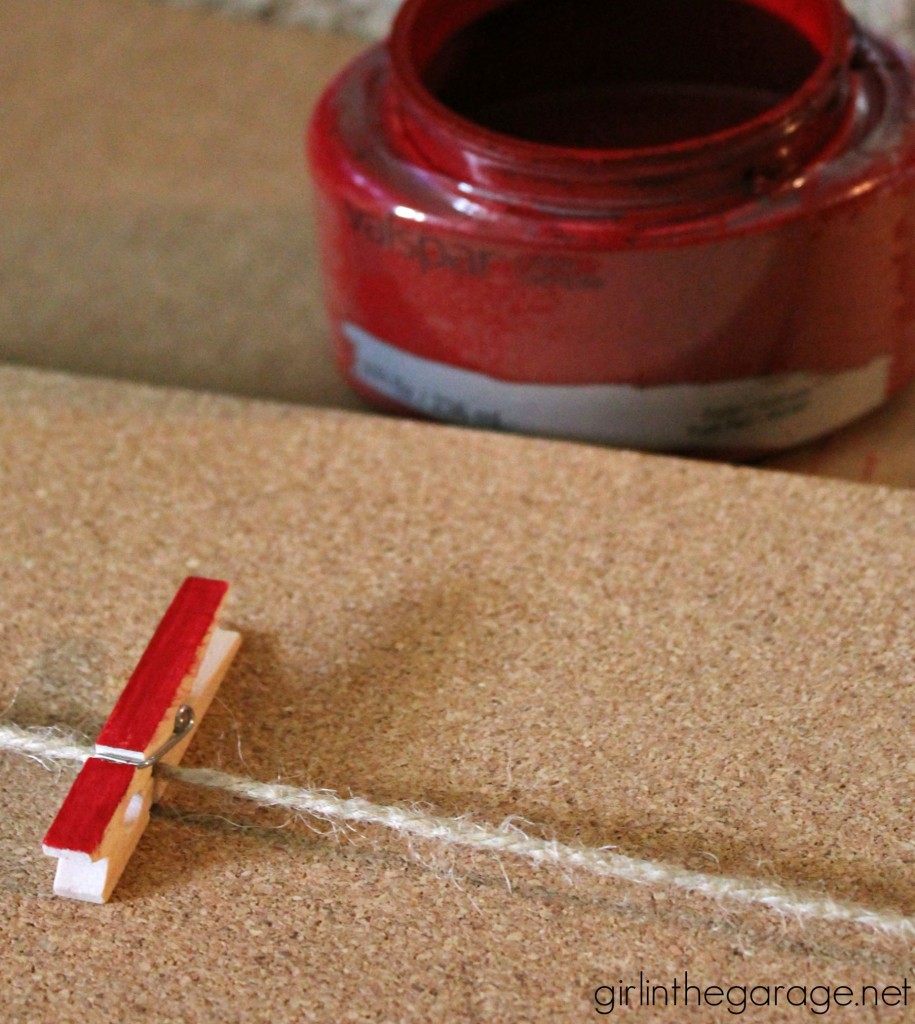 We hung it over his bed with a giant arrow from Hobby Lobby.
The room is almost finished… I can't want to show you guys the rest of it!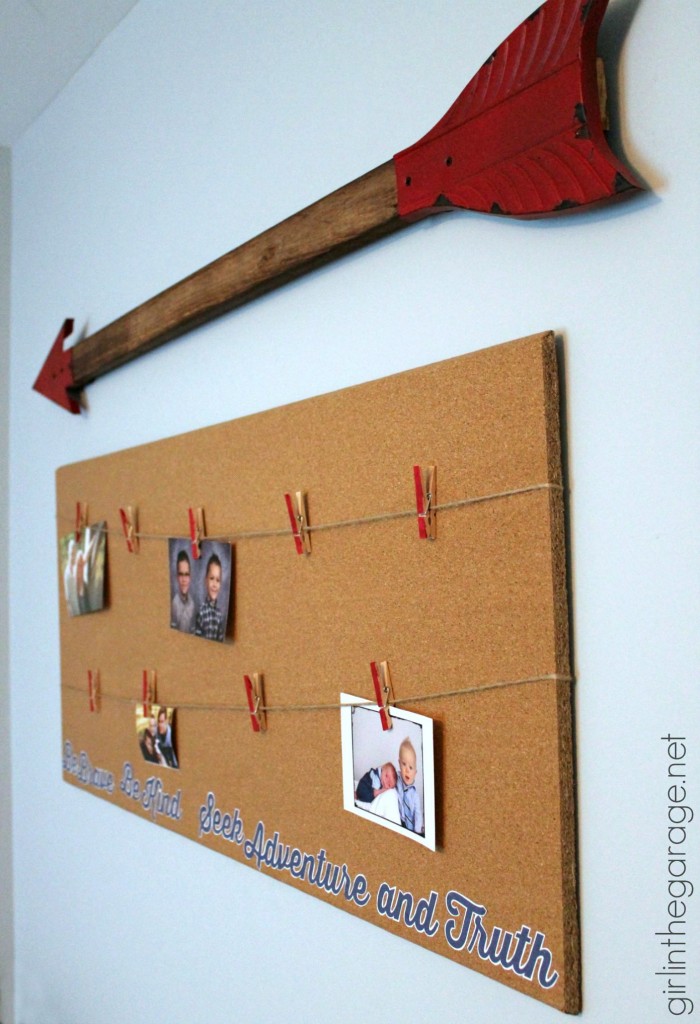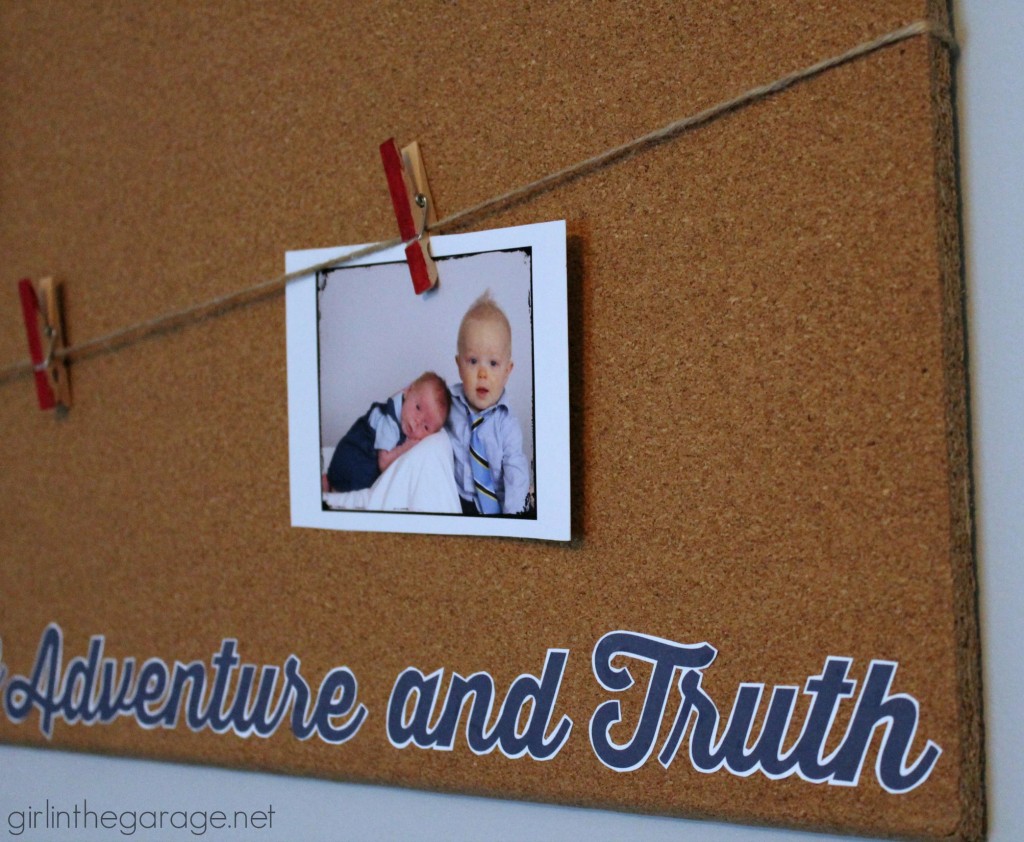 My other son's bedroom looks pretty awesome too, if I do say so.  😉
The reveals are coming soon! (and we don't have a separate room for the baby yet, but I do have part of the boys' playroom set up as a nursery, so I'll be sharing that soon too.)  And if you're wondering, I'm still hanging in there – Baby Boy #3 should be here sometime this month (fingers crossed)!
Jen
Also, I'd love for you to visit my new site DIY Furniture Makeovers and follow along with all the fabulous furniture inspiration!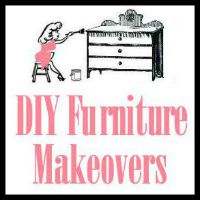 Join the GITG Community
When you join this thriving online community of 90,000 creative souls, you'll be inspired to discover hidden artistic talents and learn skills to boldly face DIY projects with confidence.
You'll also receive my free guide "Just Paint It: 7 Tips for Transforming Furniture with Confidence."