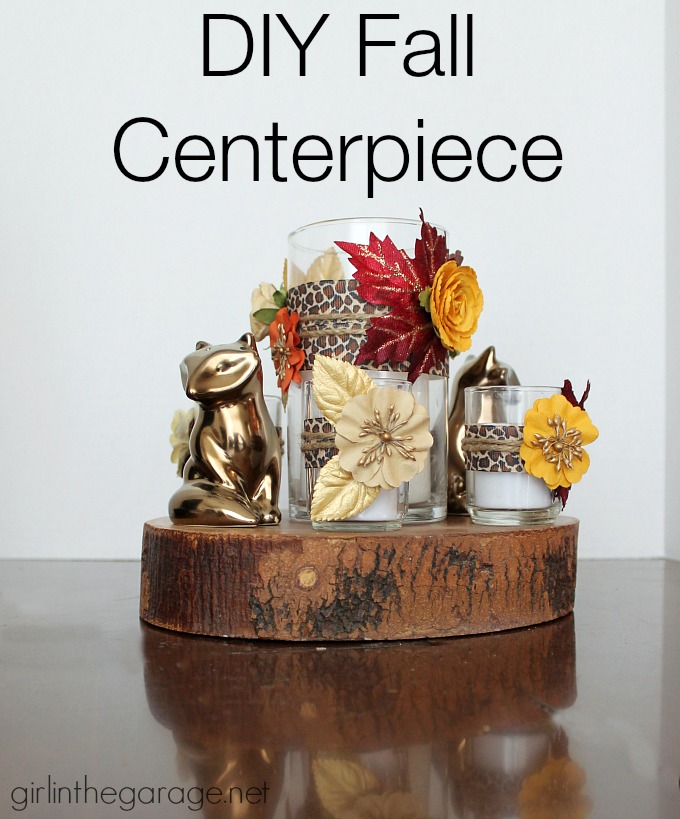 Hey guys!  First of all I want to say a huge THANK YOU to everyone who was so supportive of my big announcement yesterday (If you missed it, you can read it HERE).  It really means so much to me to start this new adventure with so many people cheering me on!  XO
Today I'm sharing a DIY fall centerpiece that I created last year for the Mod Podge Rocks blog and haven't yet posted here at GITG.  I totally love how this turned out and hope it inspires you to make something similar!
Supplies (most were purchased at Michaels):
Glass candle holders (one large, four votive)
Mod Podge (I used Matte)
Ribbon
Jute
Fall embellishments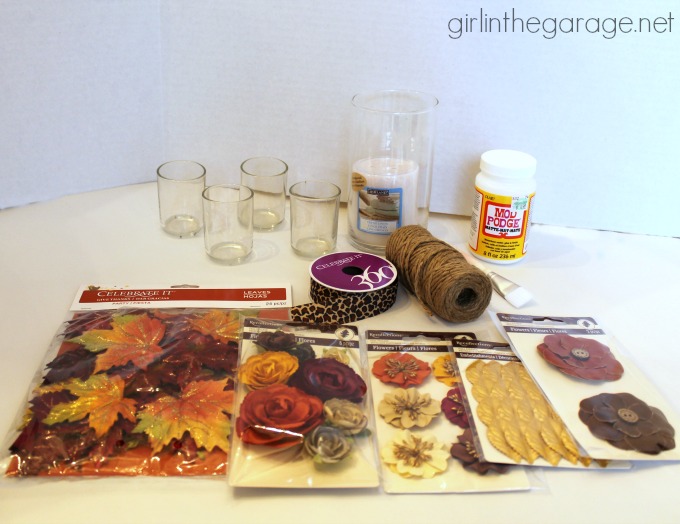 First cut the ribbon so it overlaps and then glue it onto the candle holders with Mod Podge.  (Make two rows of ribbon on the large candle holder.)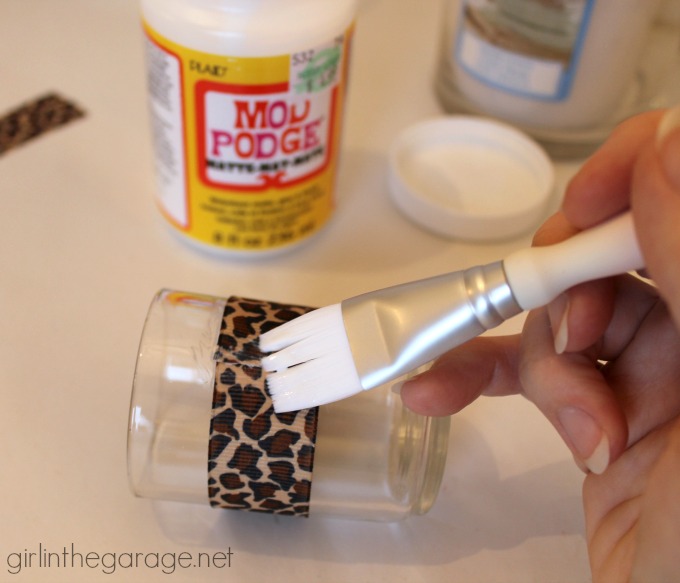 Then cut the jute so that it wraps around twice and tie in a knot.  Cut the ends pretty short.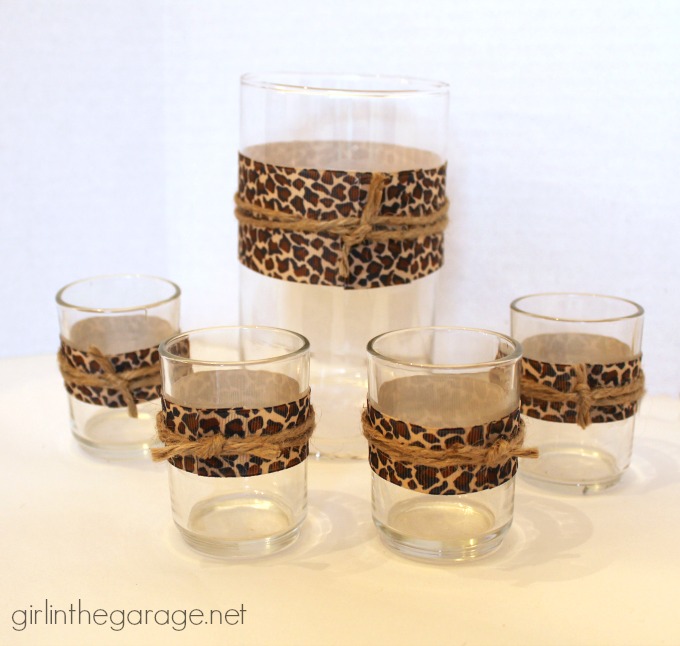 Choose your leaves and flowers for each holder and then start gluing them on with Mod Podge.  Thin pieces will dry more quickly.  You might have to hold some for a few minutes or you can use a clothespin to hold them in place while you start working on the next one.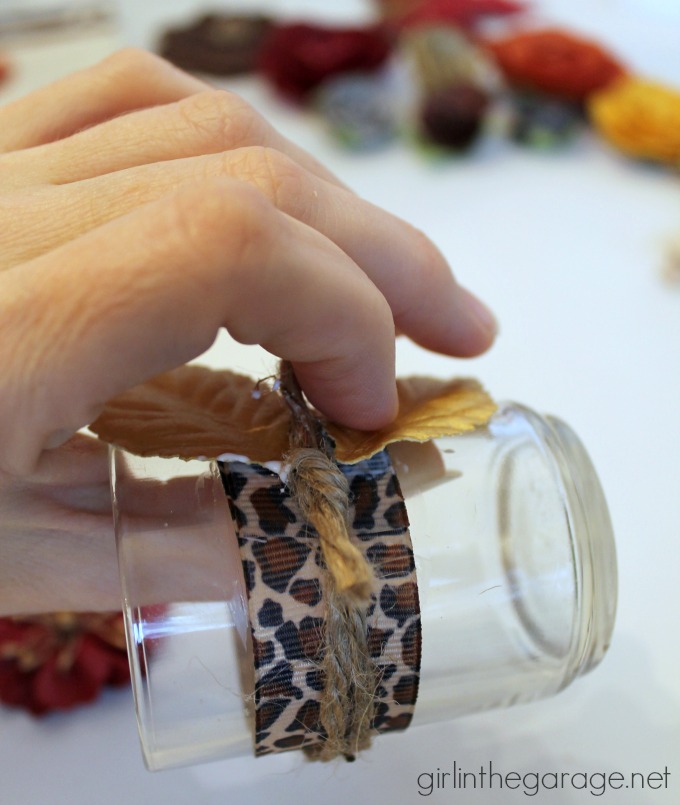 For some of the large flowers I glued them on and then let them sit while I did other things around the house.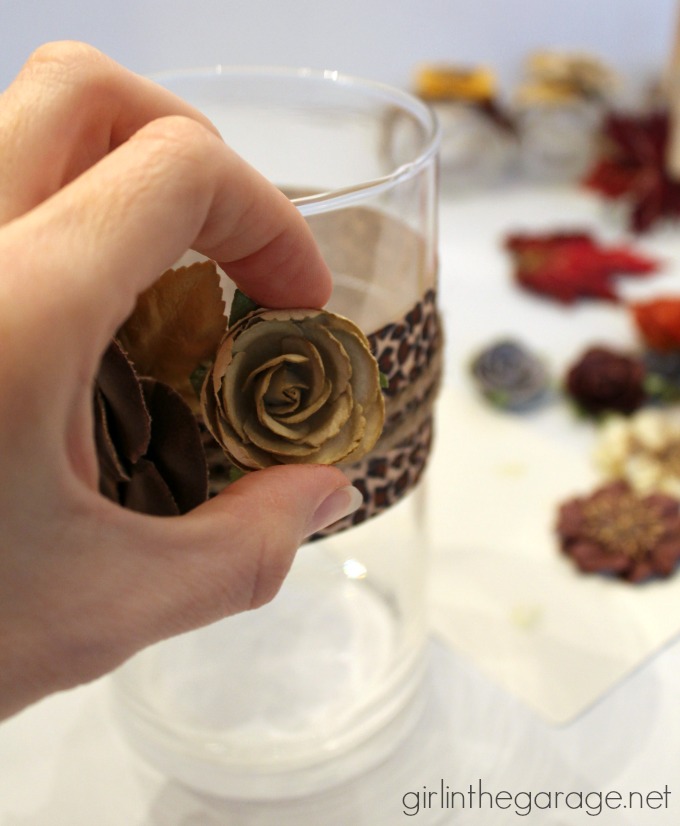 The whole centerpiece took less than an hour, plus drying time.  I LOVE it!
It's sure to make a stunning impression if you have a fall get-together!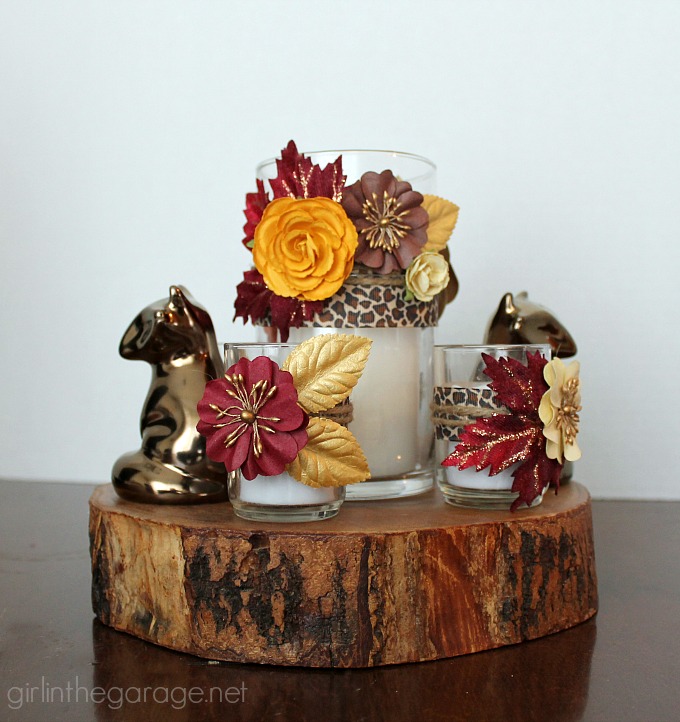 Have you been working on any DIY fall decor?
I'm planning on another project – if I have time before this baby comes.  😉
Have a fabulous weekend, friend!
Jen
Join the GITG Community
When you join this thriving online community of 90,000 creative souls, you'll be inspired to discover hidden artistic talents and learn skills to boldly face DIY projects with confidence.
You'll also receive my free guide "Just Paint It: 7 Tips for Transforming Furniture with Confidence."