Have you been treasure hunting lately?
I've gotten lots of treasures this summer, but now I'm starting to slow down because a) I have too much stuff in my garage again, and b) I'm slowly trying to work through what I already have before this baby comes.
Let's start with the pieces I'm keeping: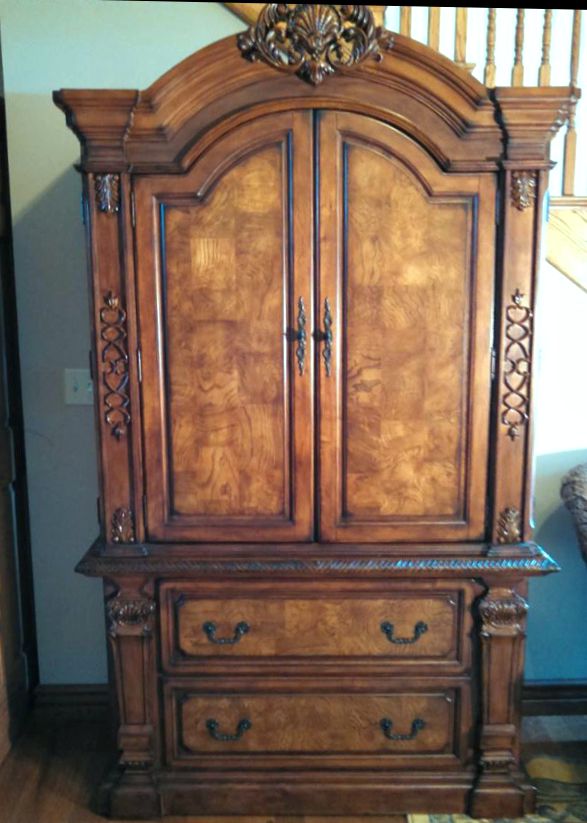 Armoire (not my photo, because only half of this massive thing has made it upstairs so far) – extra storage for my husband's millions of t-shirts.
Chandelier – still needs to be cleaned up some more, but I know it will be gorgeous!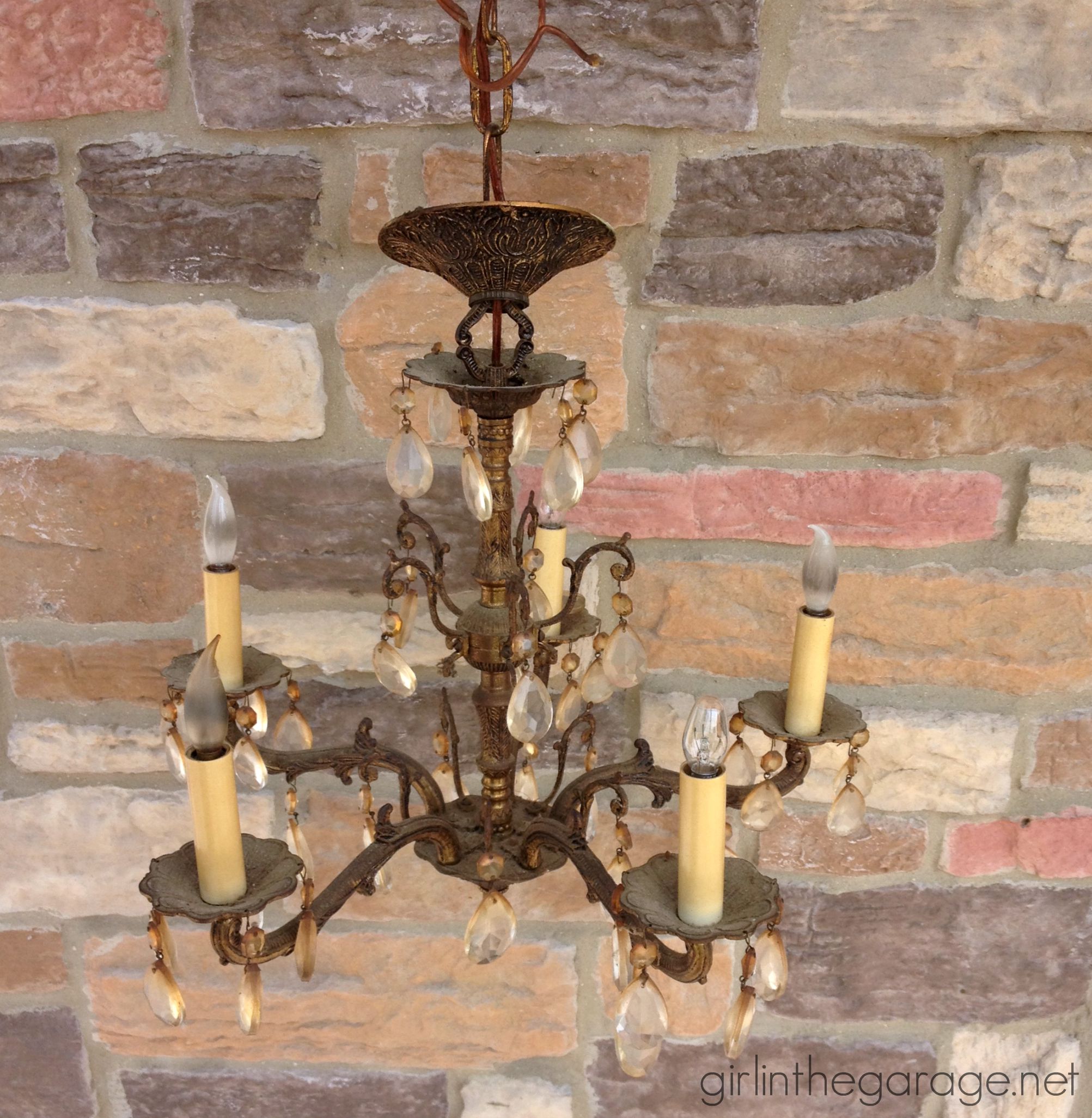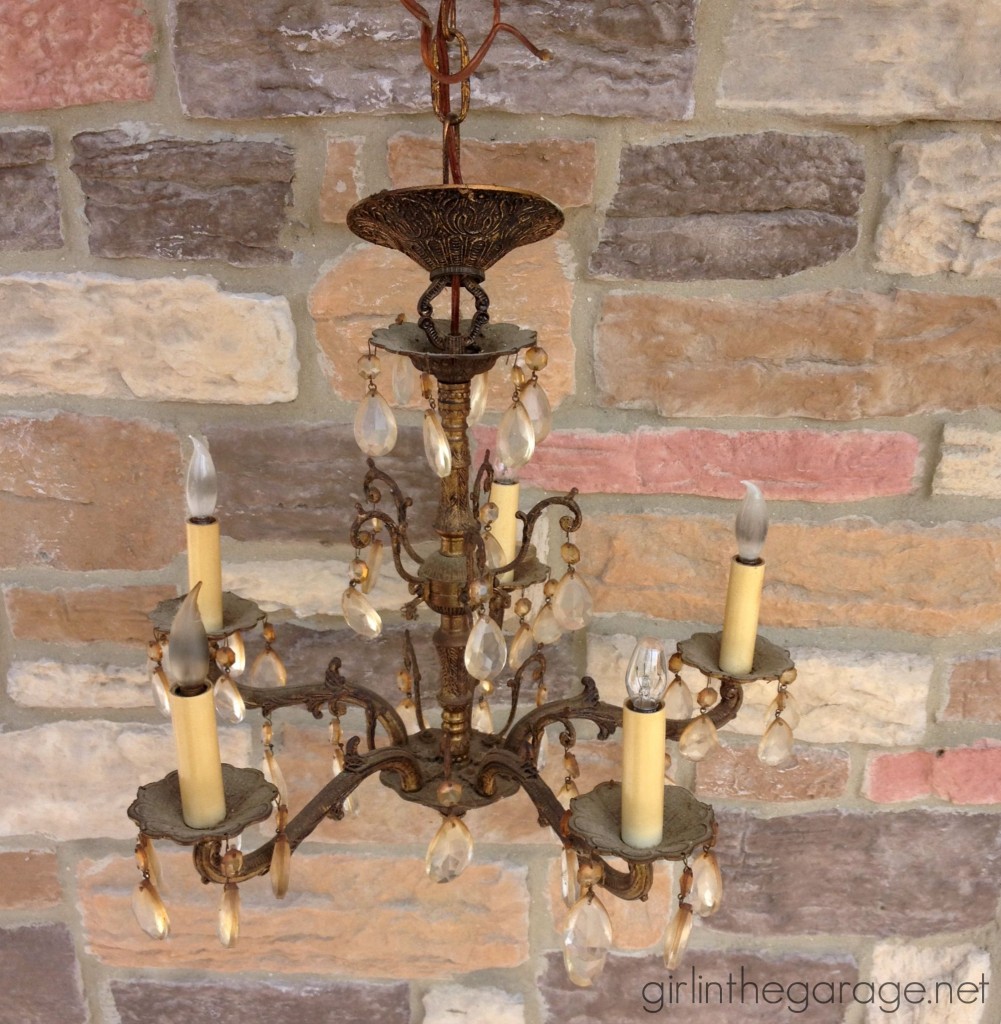 Antique mirrors – the one on the left says Made in Italy on the back.  There are closeups of the details below.  I'm working on a collection of old mirrors, and one day I'll have a gallery wall of them.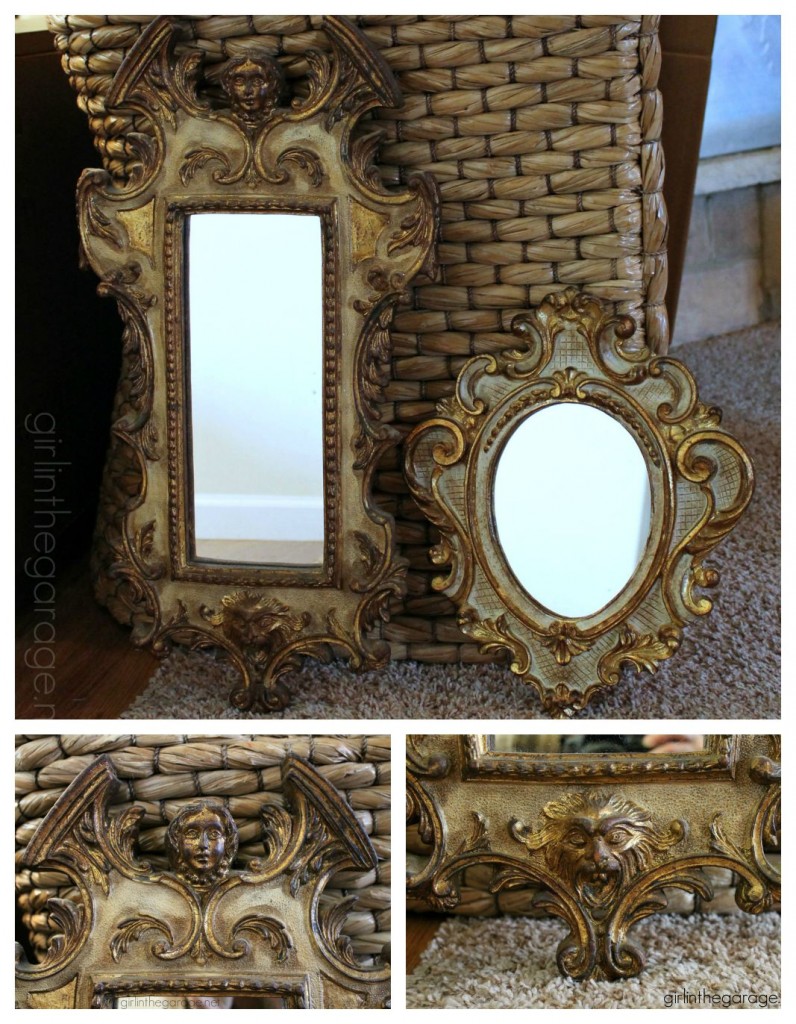 Pieces I'm not planning to keep:
I have plans for this sweet little adult-size bench… hopefully I'll post it in the next few weeks.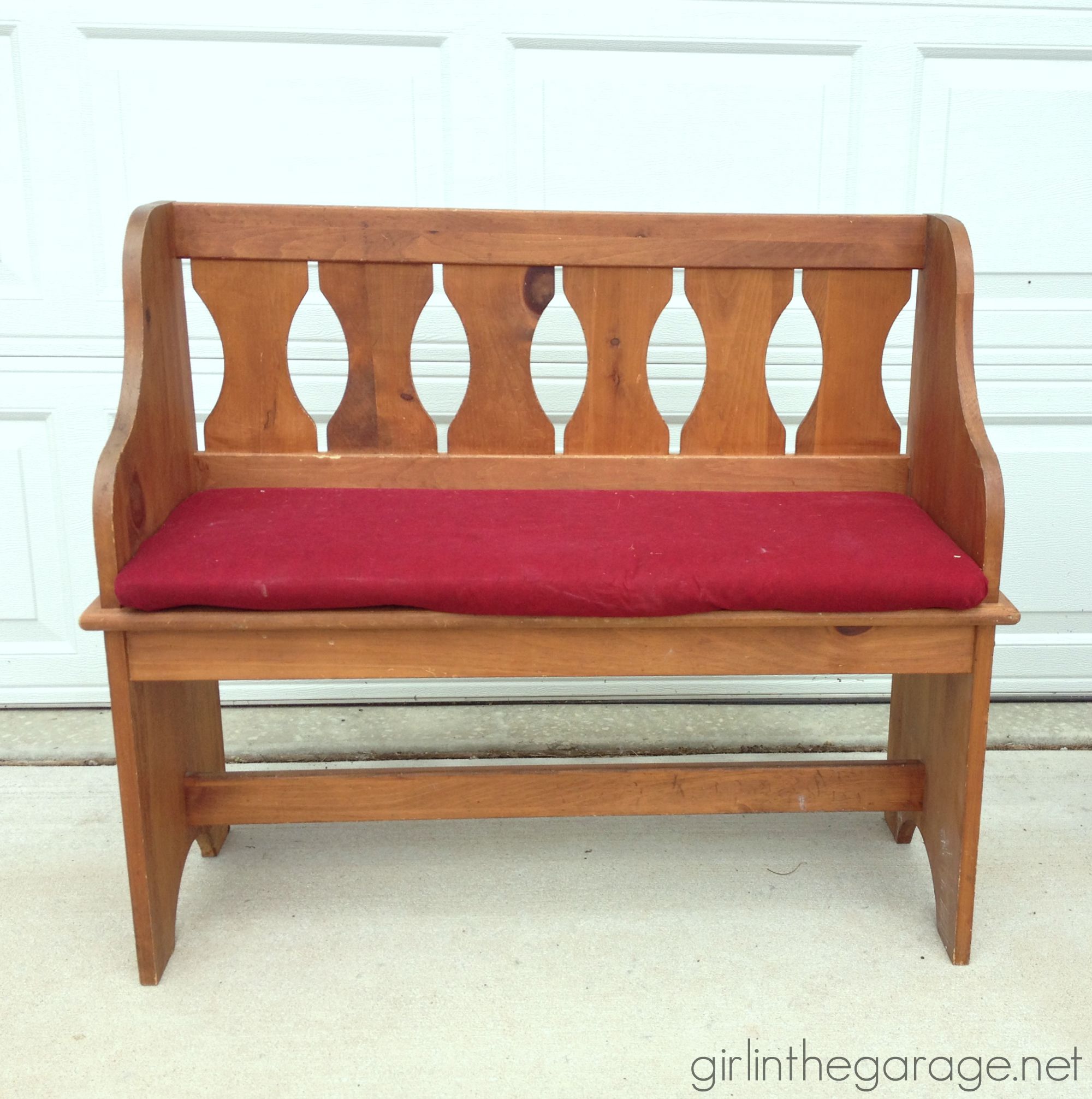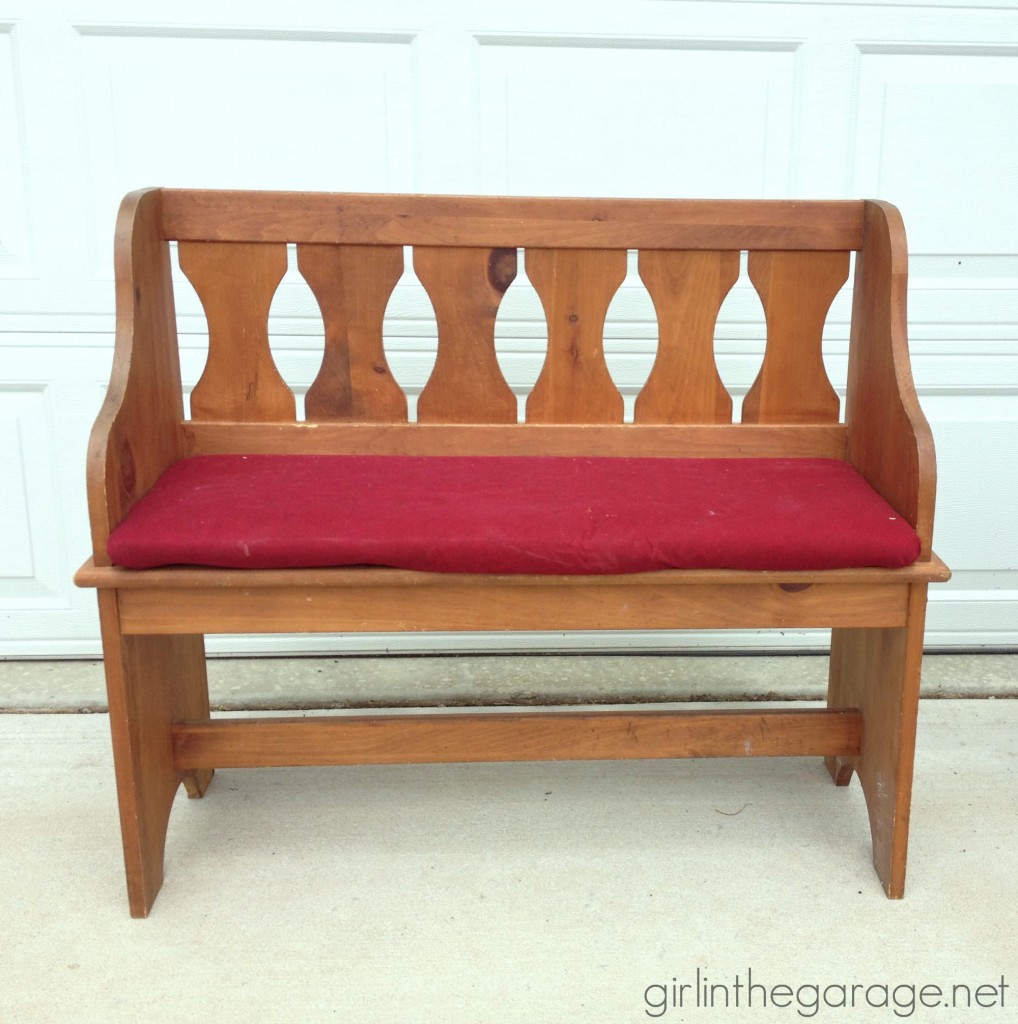 I got these two chairs for a steal – I'm a little intimidated by reupholstering them since it's more complicated than the chairs I normally do, but when I shared this pic on Facebook, some of you reassured me that it's not really too hard.  We'll see.   😉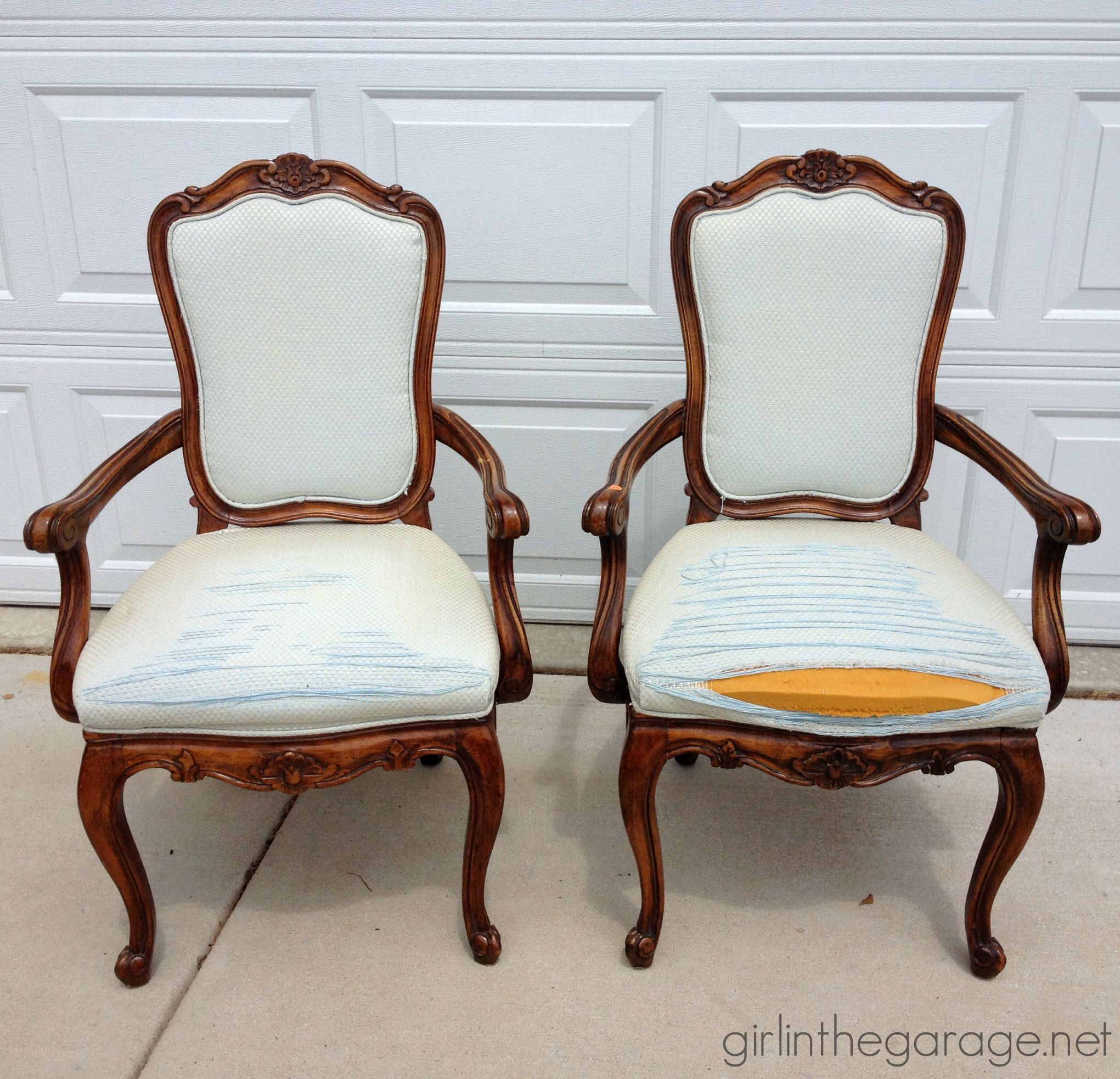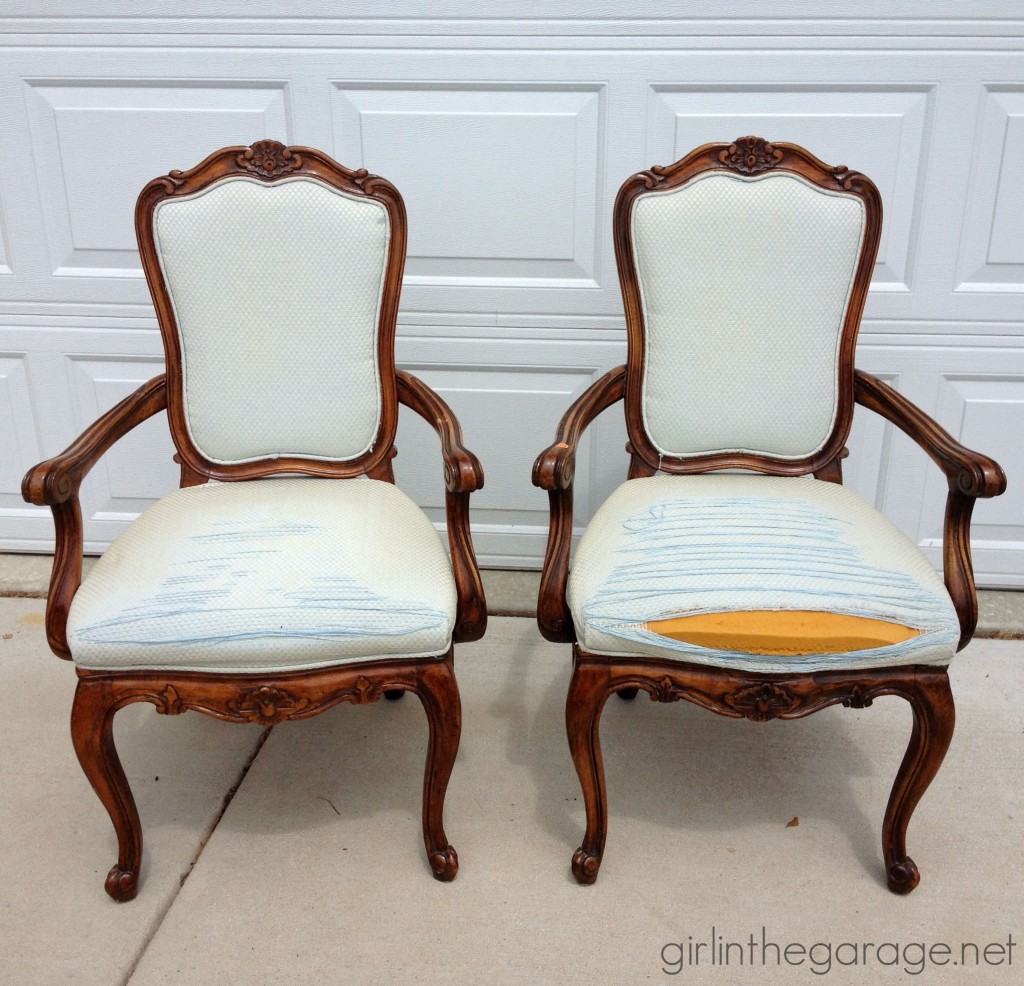 French provincial style desk…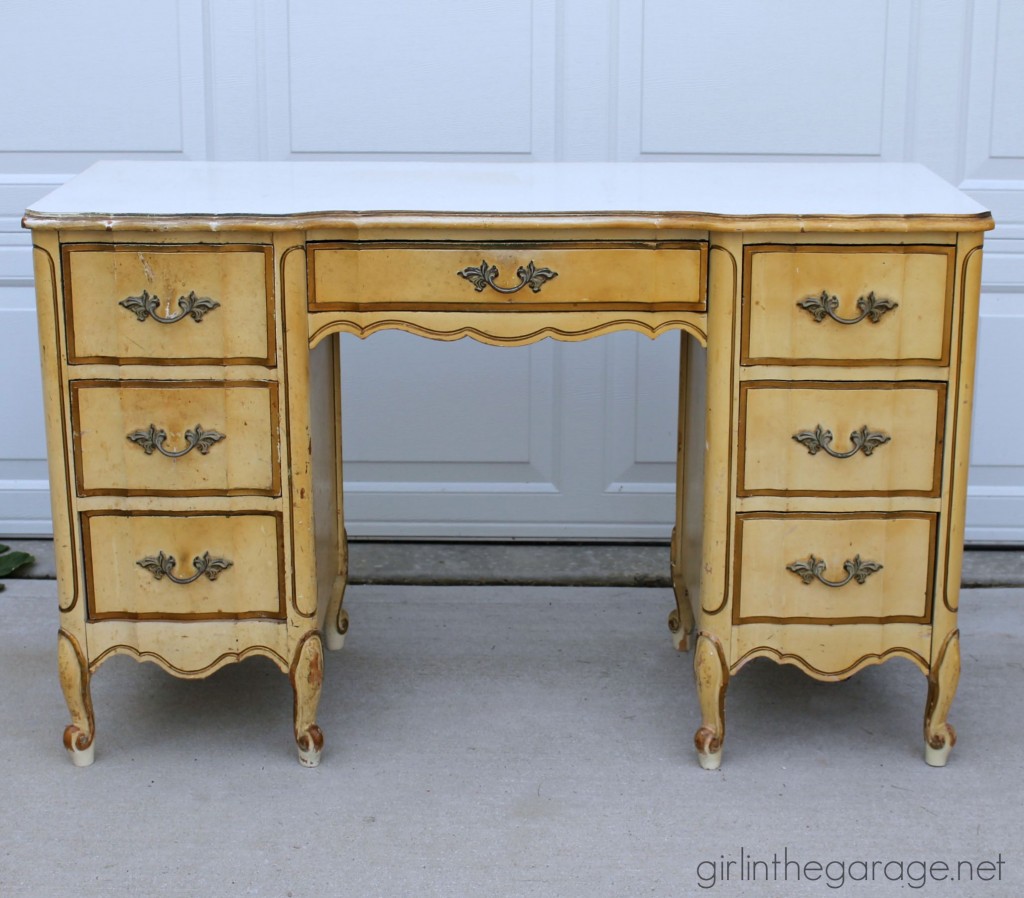 and matching nightstand.  I'm not sure if they started out that yellow or if they've yellowed more over time.  Pretty gross right now though.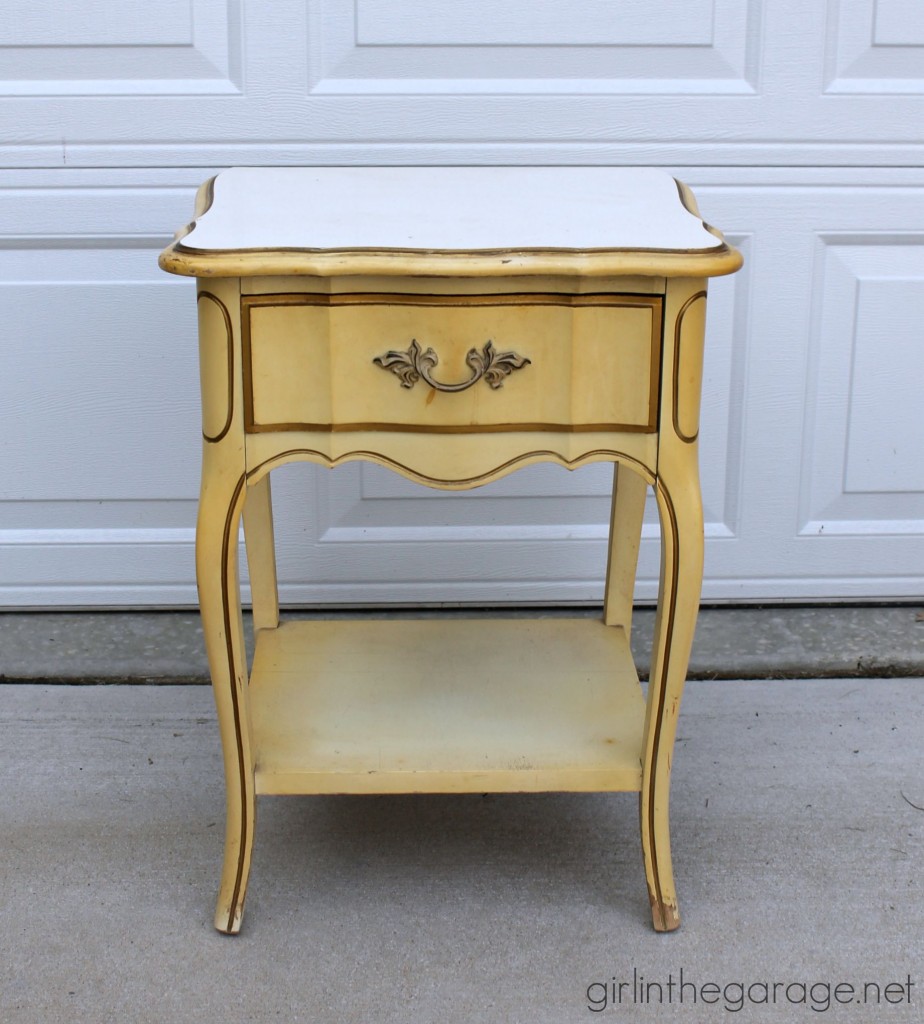 Vintage gold table and trash can set.  They're pretty beat up, and I'm hoping I can fix them up without altering them much.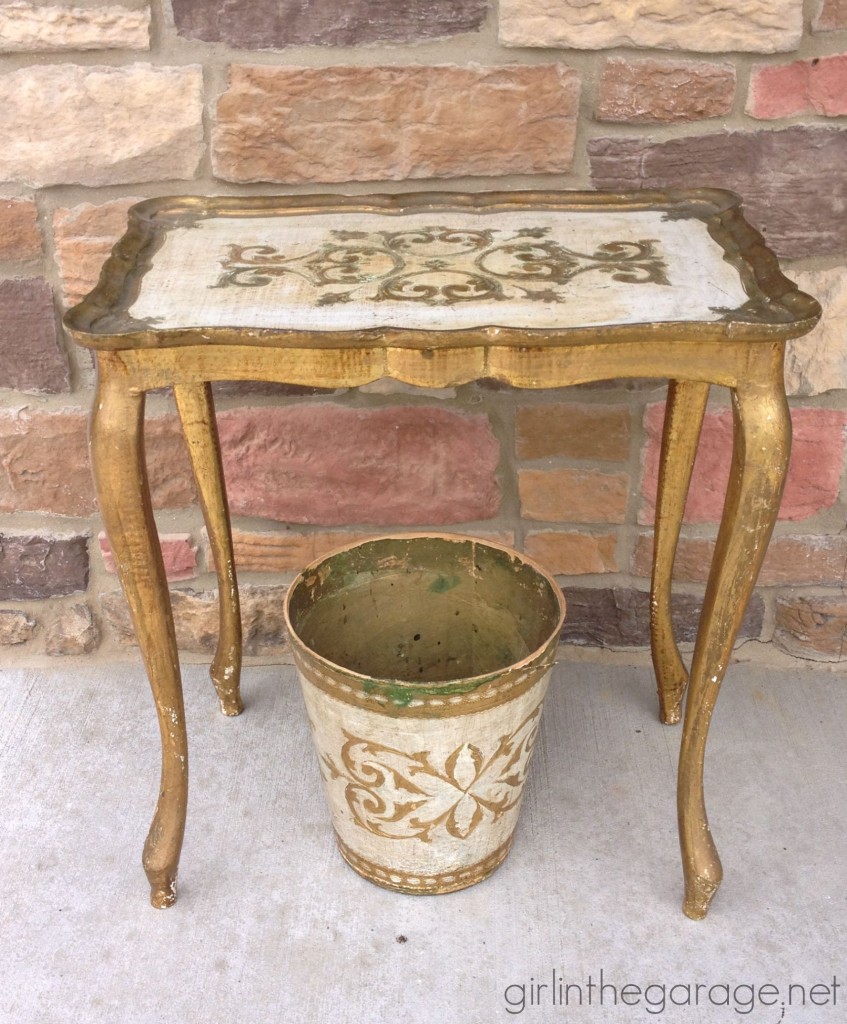 Ornate side table with removable glass top – here it is without the top…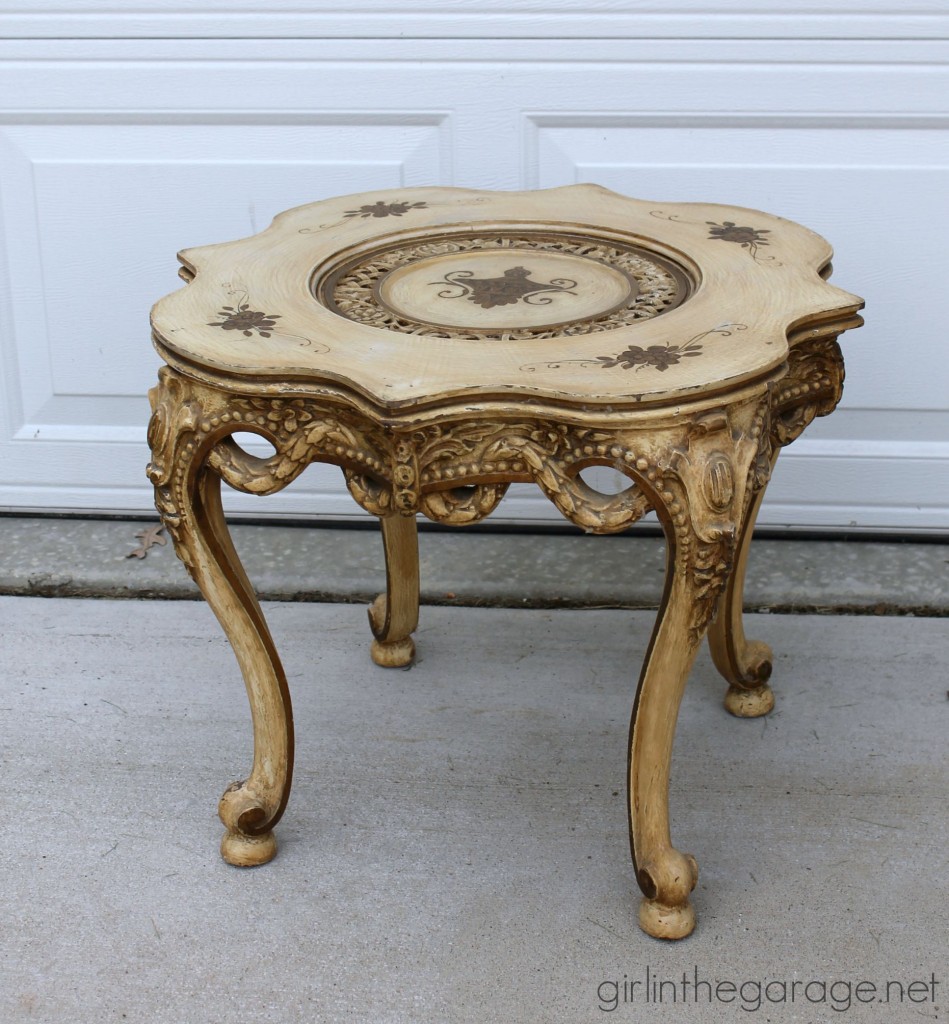 and with the glass top.  The table is a little beat up but again, I'm hoping I can fix it without altering it much.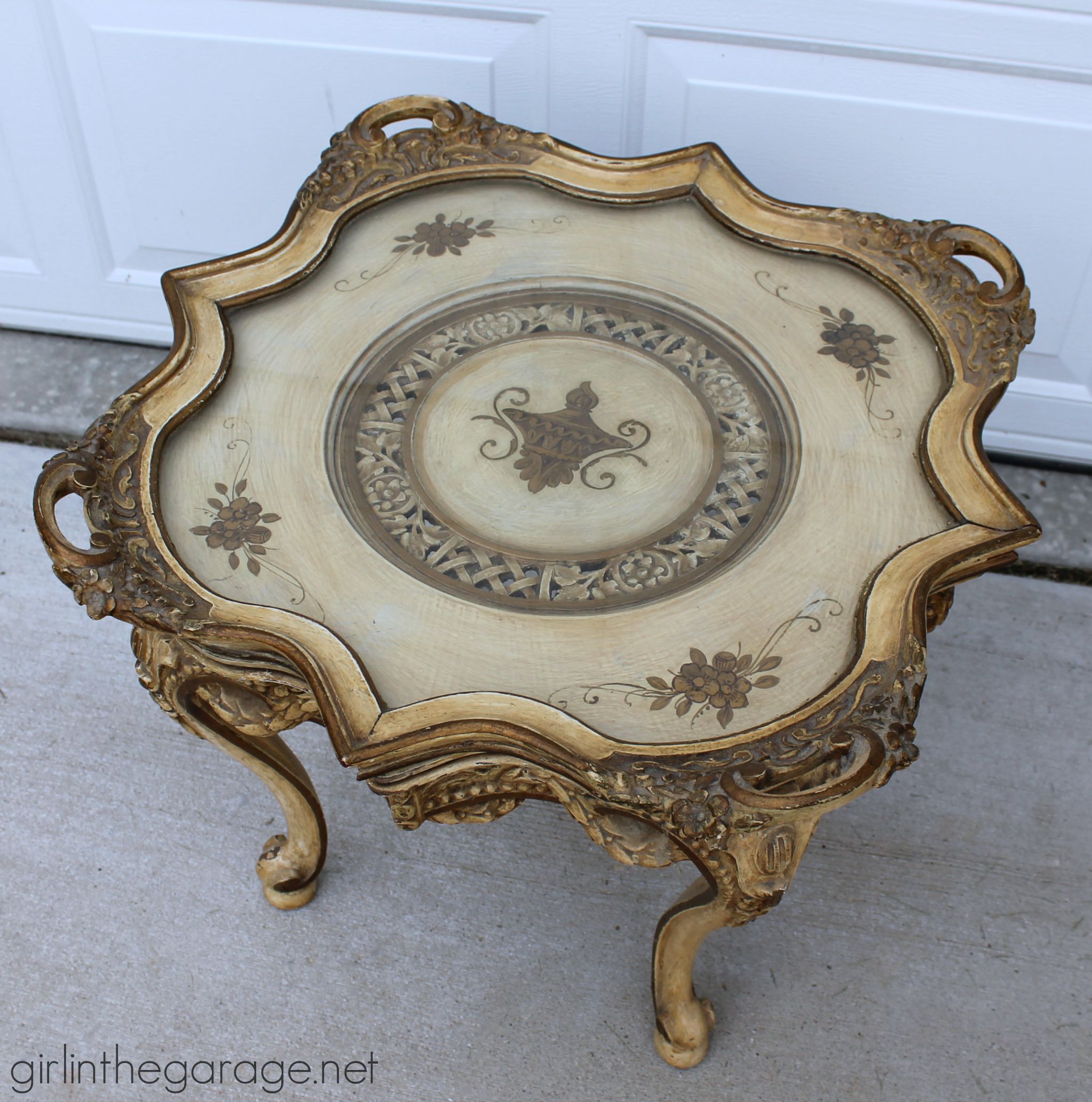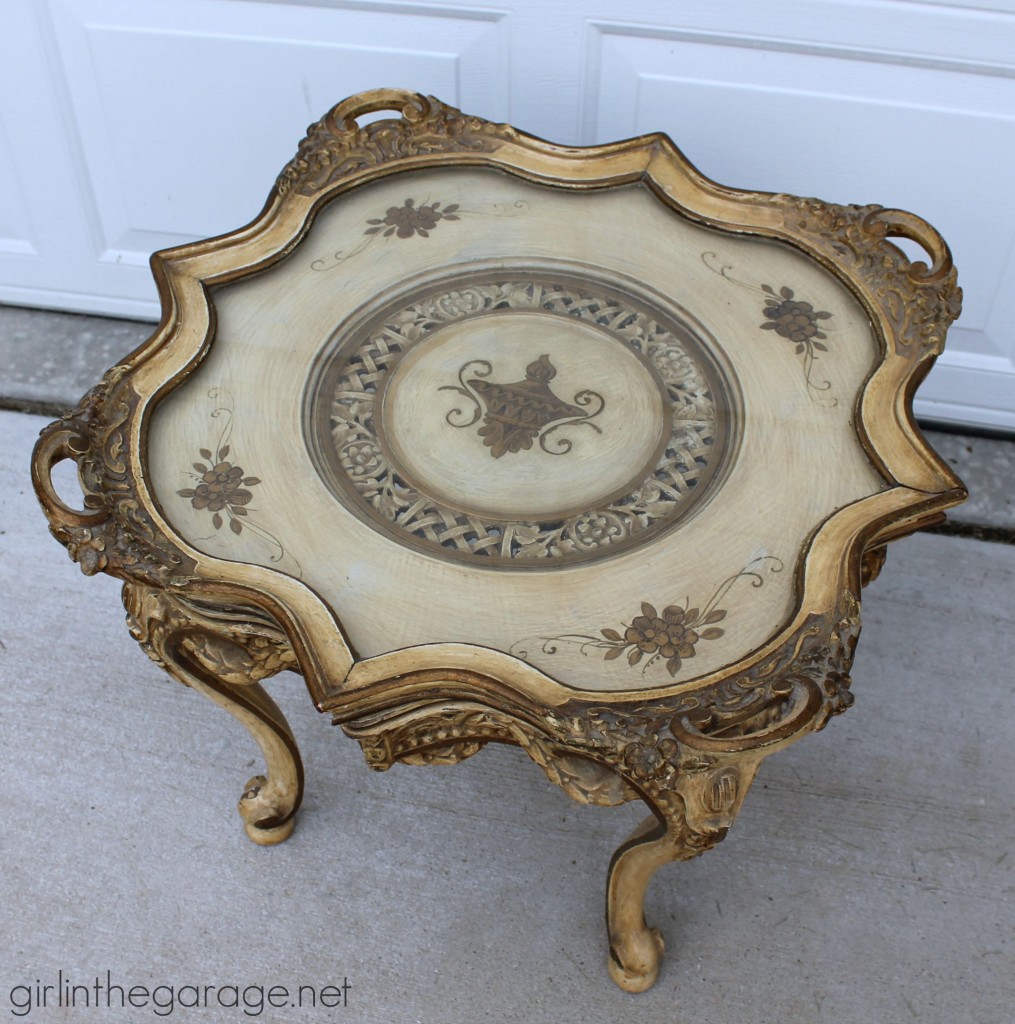 This little piano bench is getting a makeover very soon.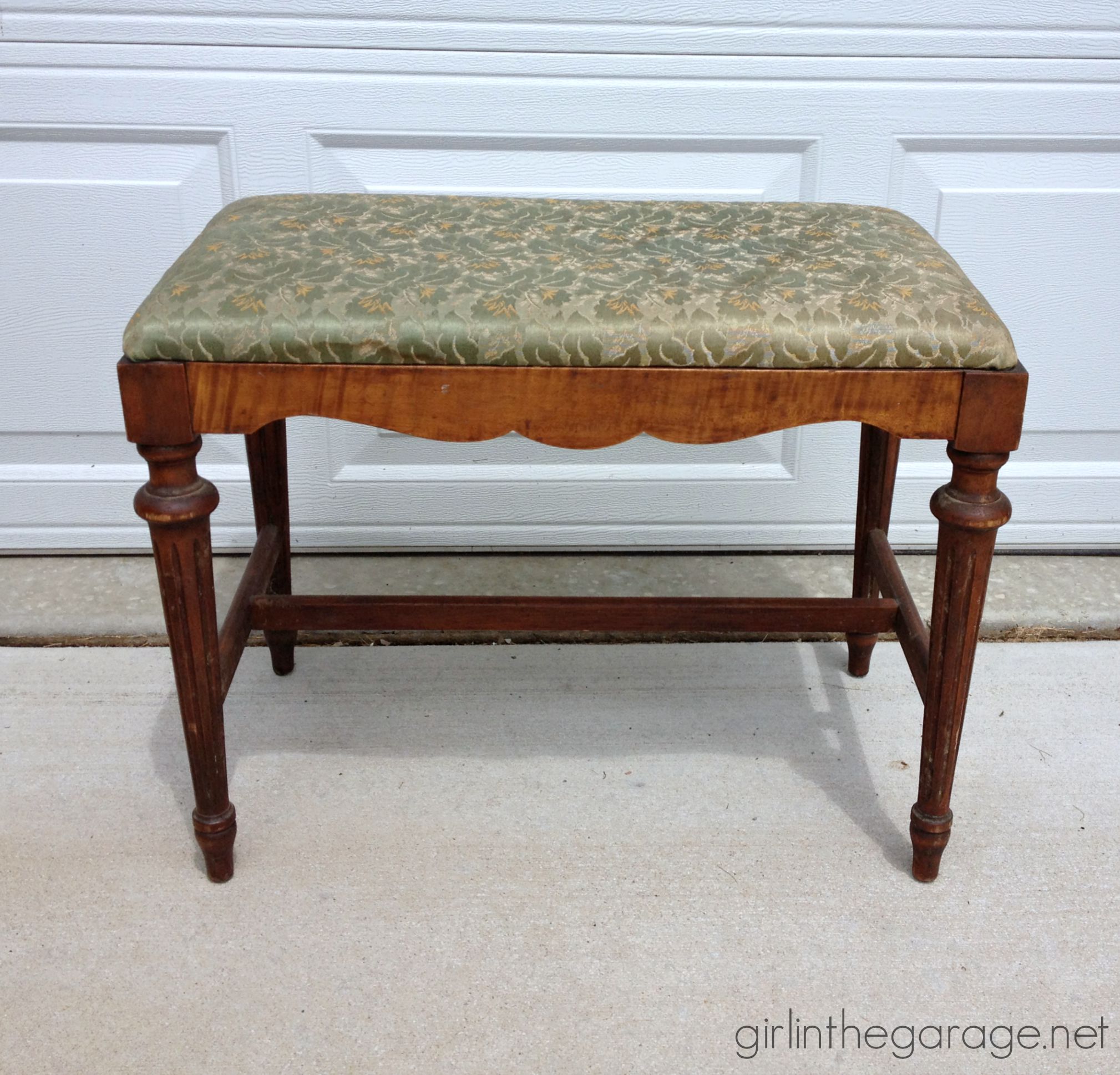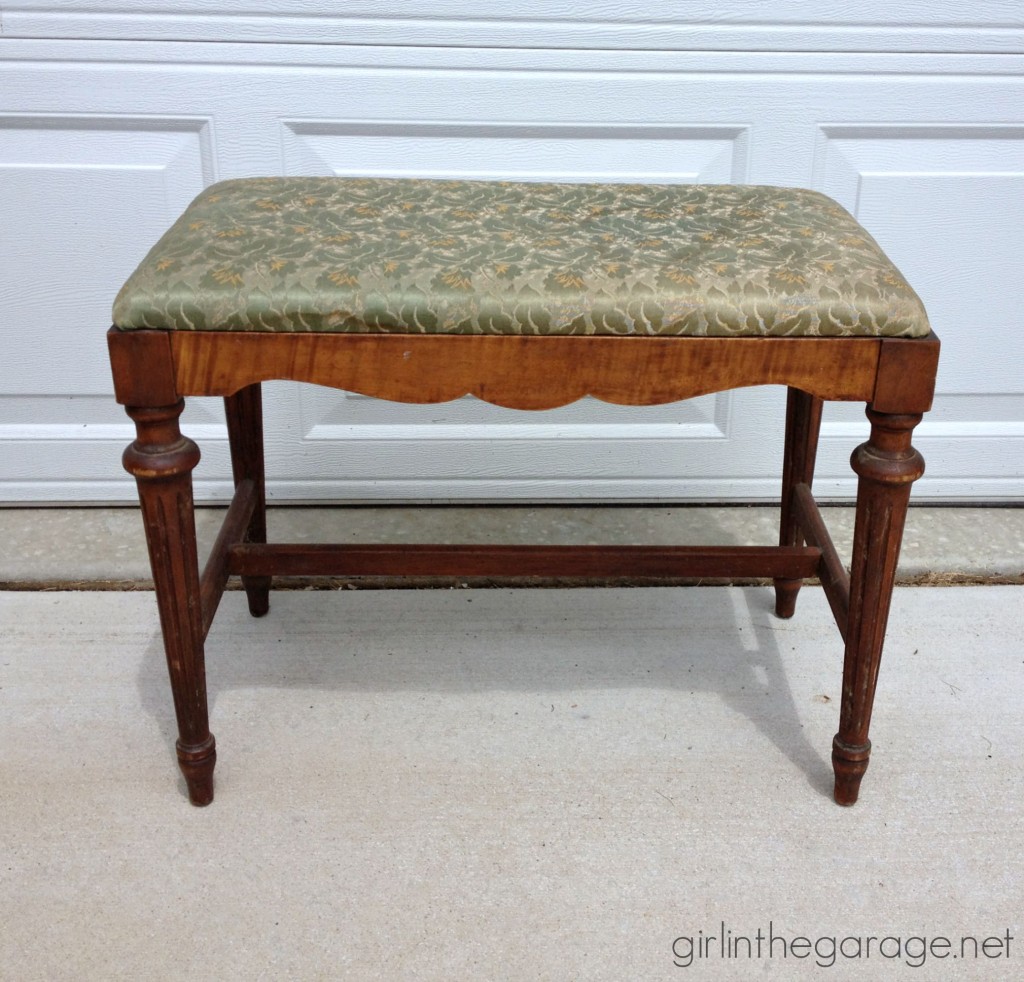 Sweet vintage chair: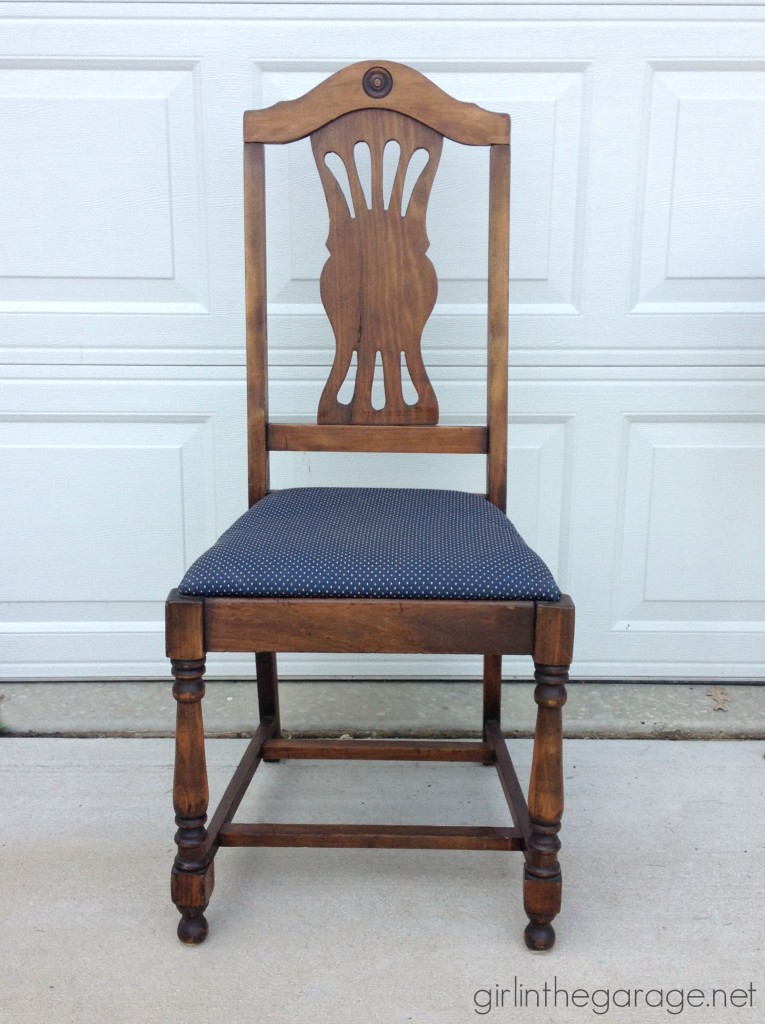 Storage seat – I'm not sure what I was thinking when I bought this.  We'll see what happens…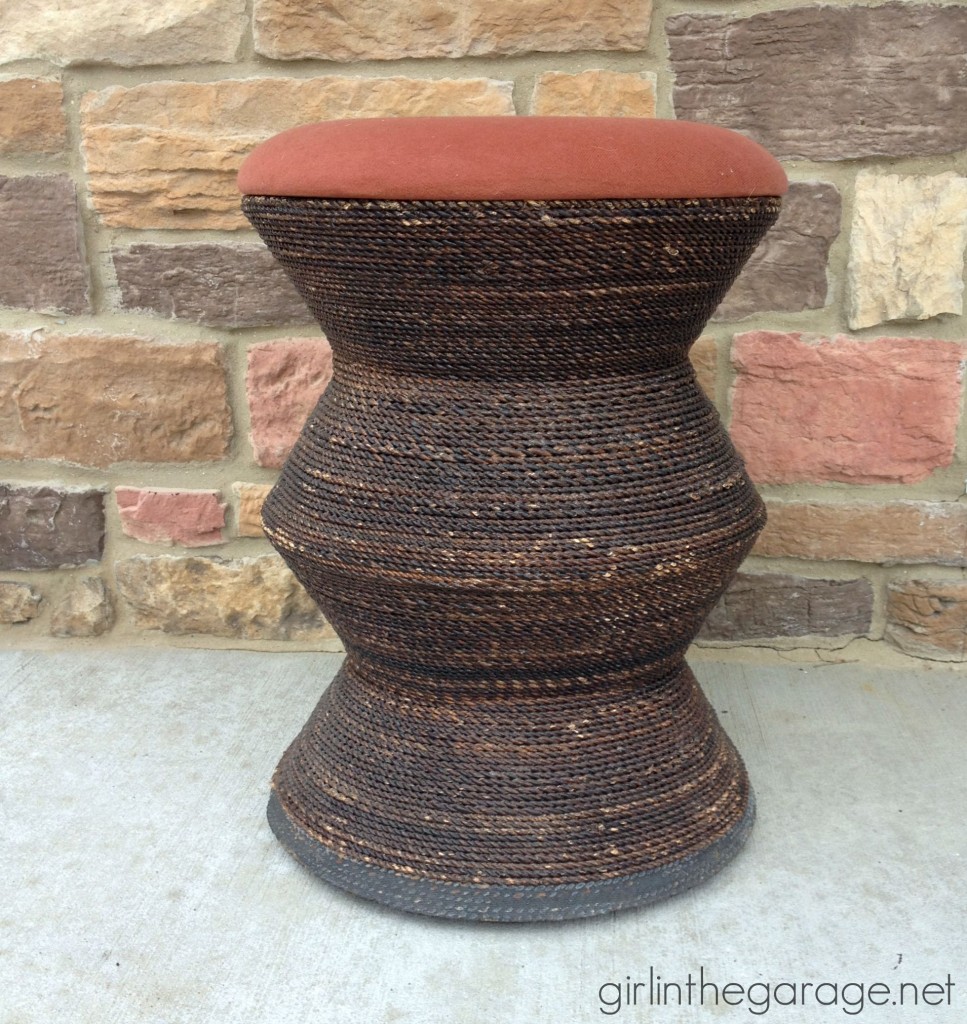 This metal storage cabinet has potential – maybe some paint will brighten it up.  I love those drawer pulls!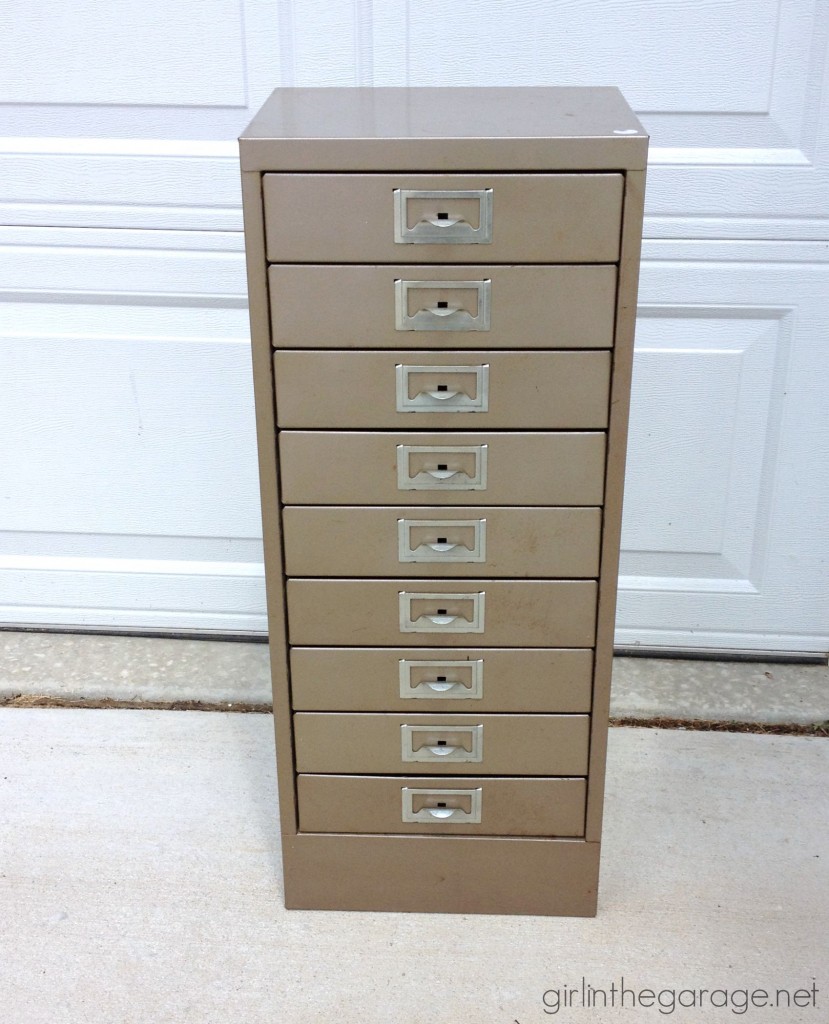 Again, I'm not quite sure what I was thinking when I got this desk.  It looks pretty rough, but hopefully when I'm done with it, it will work well for a student's bedroom.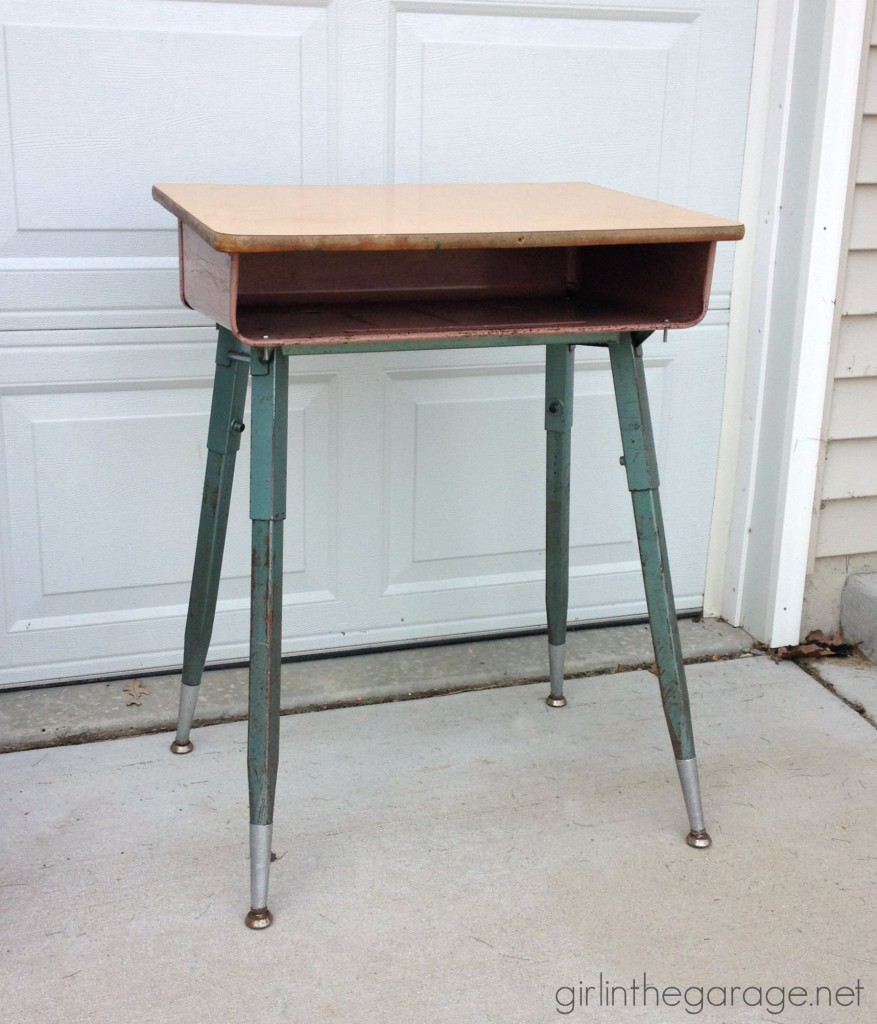 I kind of fell in love with this Napcoware head vase, but my mother-in-law collects them so of course I gave it to her for her birthday.  At least I'll be able to go visit it.   🙂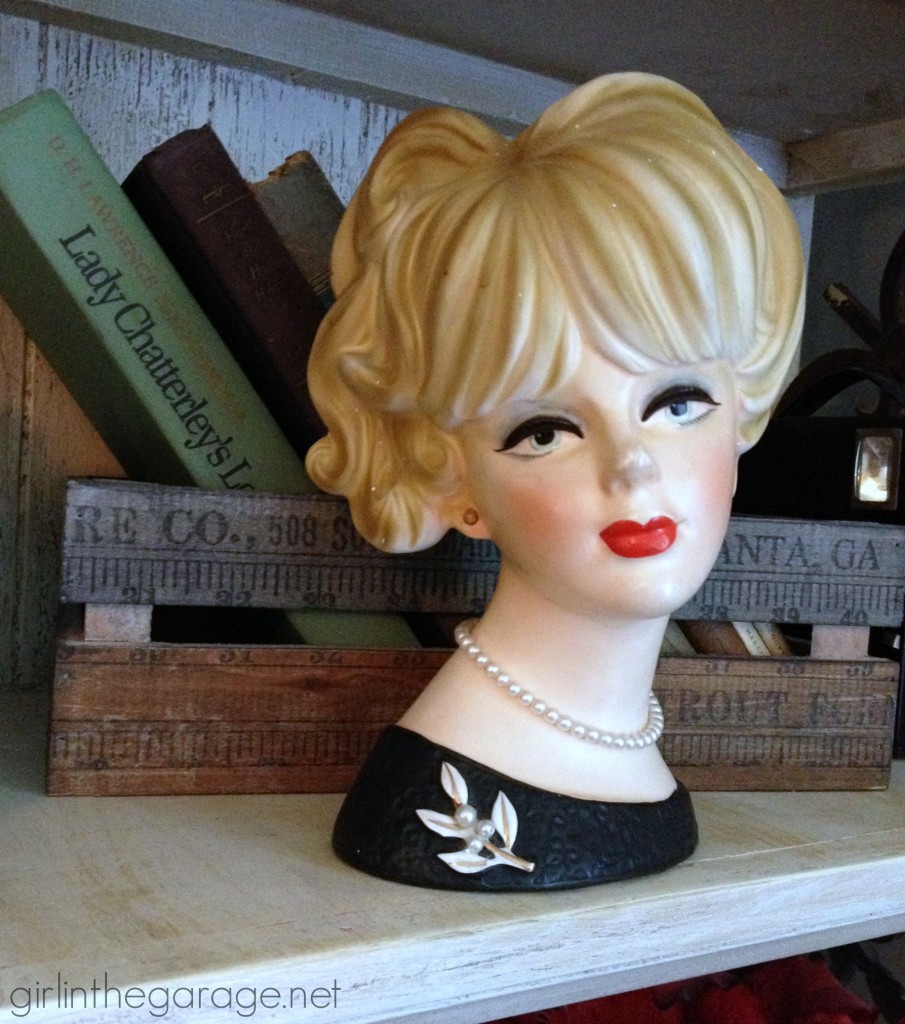 Lastly, this isn't my piece but one my mom bought (and I went with her when she got it).  The seller listed it as a buffet but I think it's more of a hutch?  Anyway, I've never seen anything like it – isn't it gorgeous?!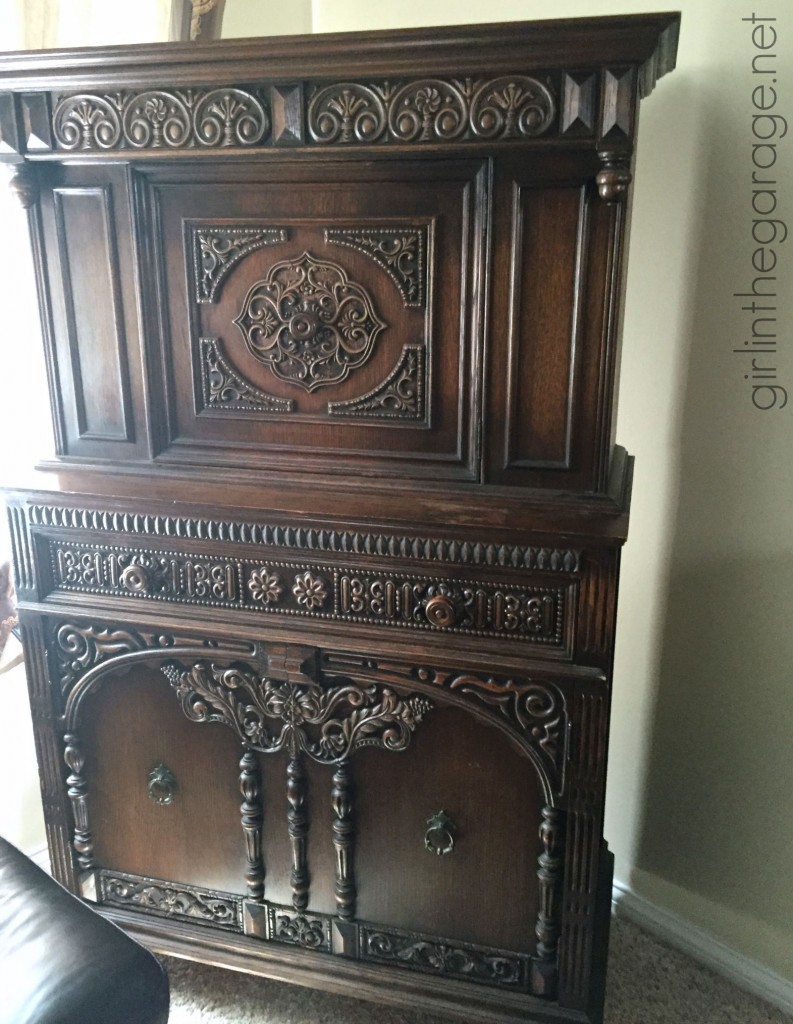 What are your favorites above?
Good luck on your treasure hunting adventures, friend!
Jen
Join the GITG Community
When you join this thriving online community of 90,000 creative souls, you'll be inspired to discover hidden artistic talents and learn skills to boldly face DIY projects with confidence.
You'll also receive my free guide "Just Paint It: 7 Tips for Transforming Furniture with Confidence."