This post is part of a social shopper marketing insight campaign with Pollinate Media Group® and healthy mama®, but all opinions are my own.  #pmedia #gethealthymama http://my-disclosur.es/OBsstV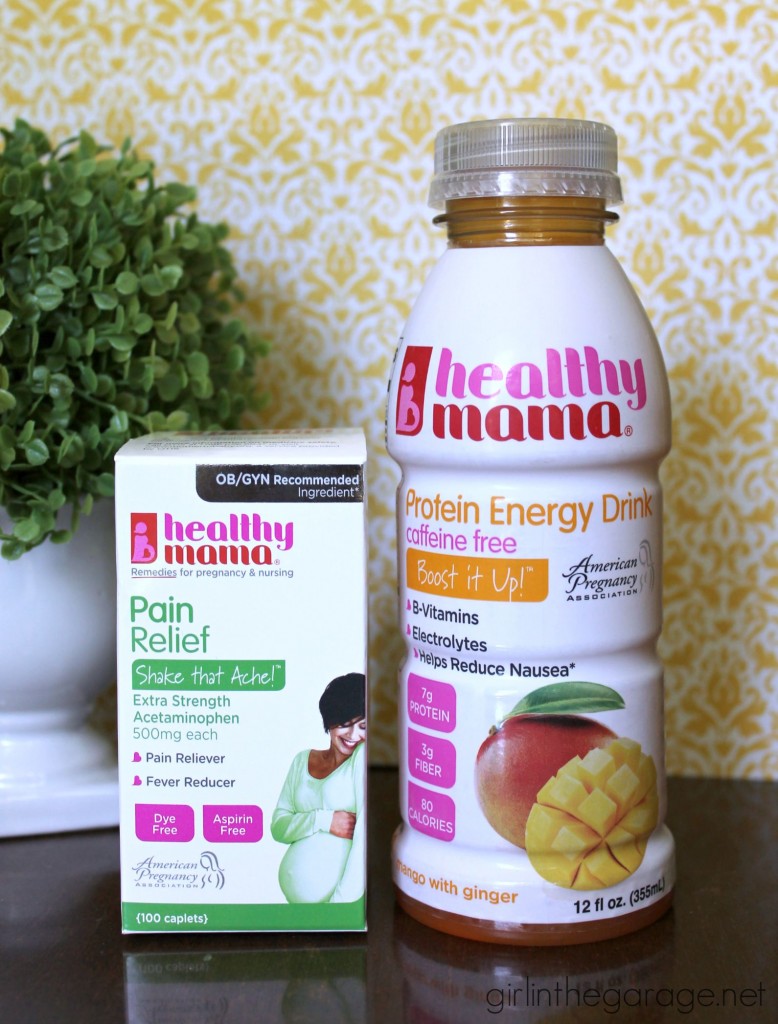 I officially started my third trimester last week, and it seems like as soon as I hit that milestone I had more aches and pains than usual and just an overall feeling of being uncomfortable (pretty much all the time).  Add in the summer heat and chasing two wild little boys around, and I get tired quite easily these days.
So I was really excited to hear about a new line of safe products for pregnant and nursing moms called healthy mama® – available at Target in the new "Pre/Post Natal Care" aisle near the feminine hygiene products.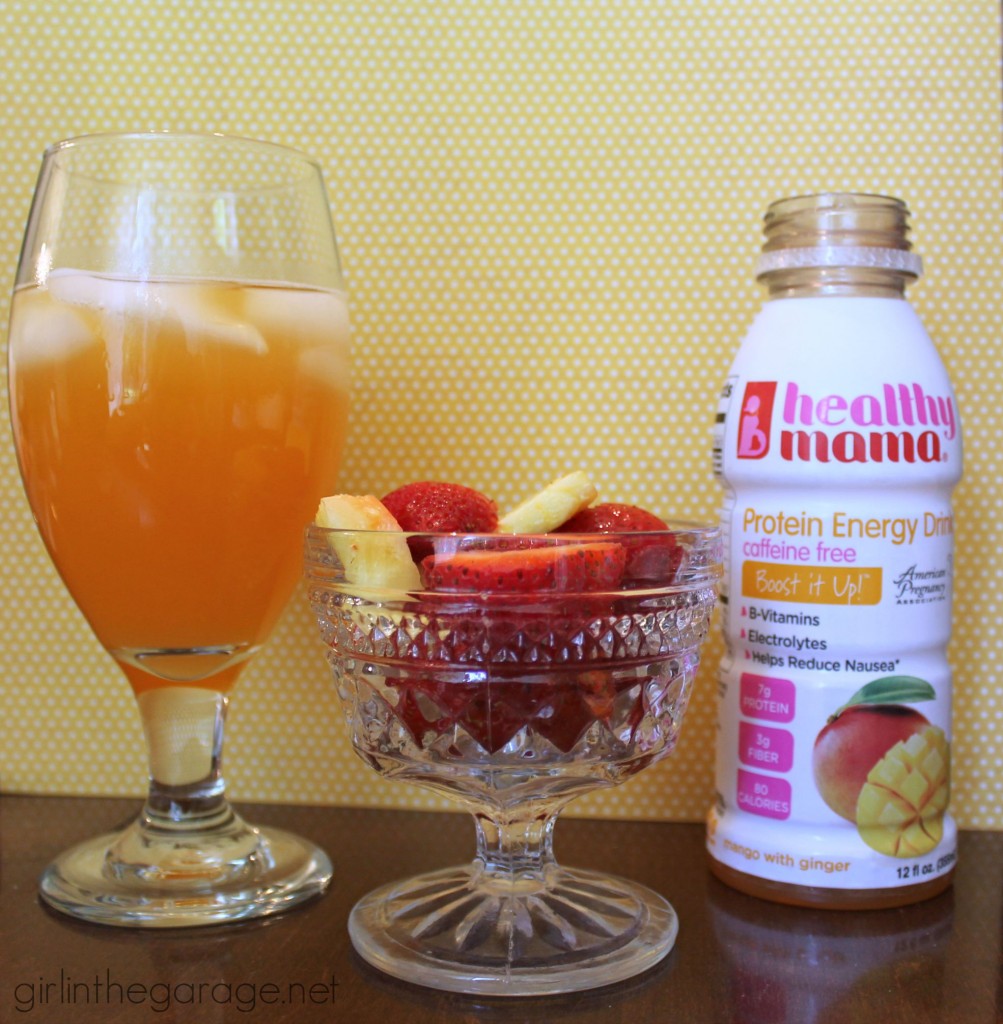 Here are some of my tips for staying healthy during pregnancy (and surviving with your sanity intact):
1.  Always eat a healthy breakfast, and eat healthy snacks often throughout the day.  Protein, vegetables, and fruit are always good choices, and the healthy mama® Protein Energy Drink can be part of your snack or even used as a snack replacement.  (I tried the mango flavor and it was yummy, but there's also a berry flavor that I want to try next.)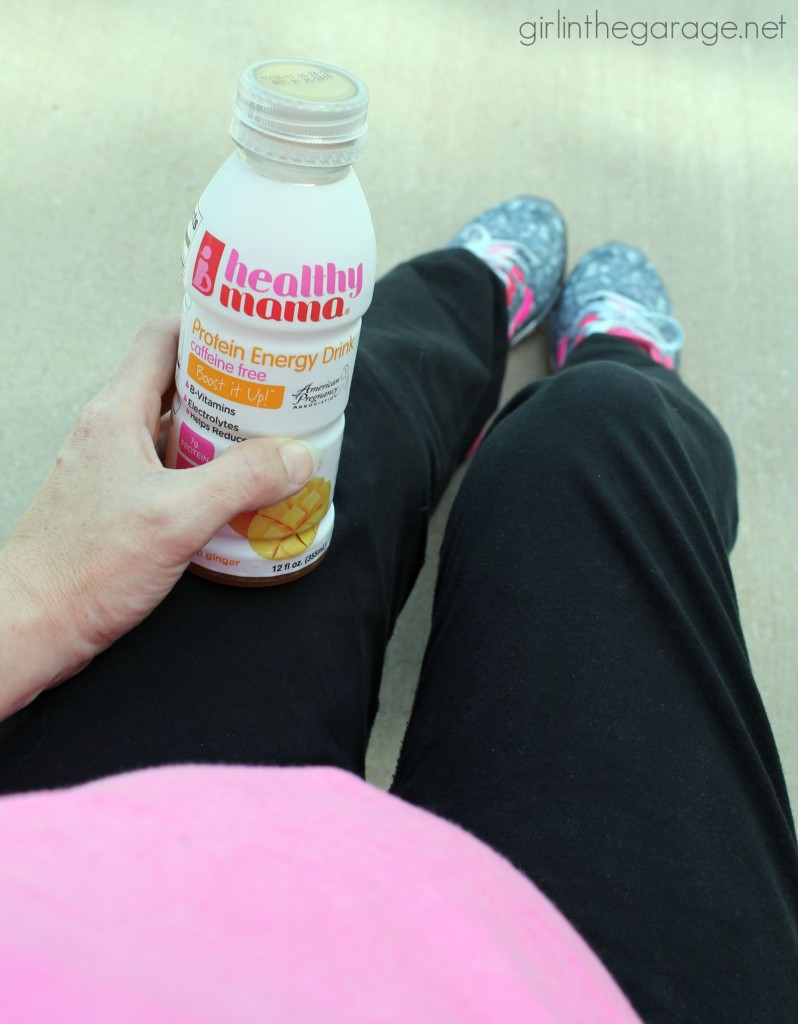 2.  Get some form of exercise whenever you can.  Of course consult with your doctor about any type of exercise regime, but generally, taking walks or doing yoga are considered safe and beneficial for you and baby.  The Boost it Up energy drink will give you a little extra bounce in your step, plus it's caffeine-free and includes vitamins and electrolytes.
3.  Make sure to find some "me" time as often as possible.  Whether it's relaxing in a bubble bath, getting a prenatal massage, getting a manicure, or just having lunch with friends, don't forget how important it is to take care of yourself.  Rest and relaxation are so important.  When you're overly stressed, it's unhealthy for your pregnancy and for anyone else you come in contact with (hello pregnancy mood swings!).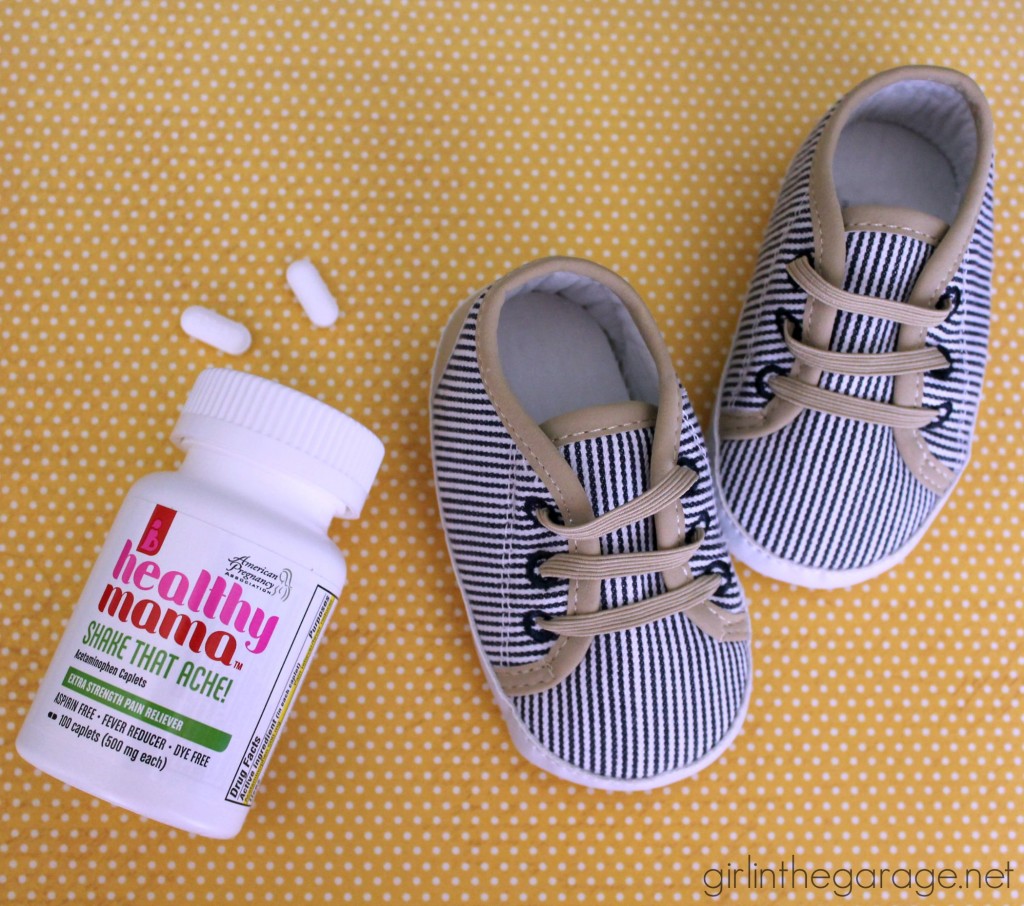 4.  Anytime you're not feeling well, or your kids are screaming and giving you a headache, or you're feeling extra achey all over your body (AHEM *third trimester*), you definitely want to take medication that is safe for your pregnancy.  The healthy mama® Shake That Ache! acetaminophen caplets are a healthy choice.
5.  Accept help when it's offered.  I'm normally terrible with accepting help from people.  I like to be independent and think that I can do things myself without inconveniencing others.   But being pregnant, especially when you're in the homestretch, you quickly realize just how much help you need.  Even simple tasks like reaching over to pick up a dropped pen are much more difficult now, so let someone else pick it up.  If no one offers, speak up and ask for help!  Know your limits and do not overdo it – yes, even with housework.
6.  Drink plenty of fluids, especially water.  Expectant moms are supposed to drink 8 eight-ounce glasses per day.  Also it's amazing how many pregnancy side effects can be alleviated just by drinking lots of water.
7.  Get in tune with your body and the precious baby in your tummy and don't be afraid to call your doctor when something seems "off."  It might end up being a false alarm, but you'd rather be safe than sorry.
8.  Finally, this shouldn't need to be said but I will say it:  take your prenatal vitamins, avoid drinking alcohol, don't smoke or do drugs, don't skip your OB appointments, and always listen to your doctor's advice.
*
Disclosure: 
– No medication can be deemed 100% safe during pregnancy.
– Always consult your doctor prior to taking any medication while pregnant or nursing.
– There are several other products available for pregnant/nursing moms from healthy mama® – for more details and a fact sheet, visit healthymamabrand.com
*
Would you or someone you know benefit from these tips for having a healthy pregnancy?  I'd love to hear what other advice you have.  Leave a comment below, it's easy!  🙂
Jen
.
Join the GITG Community
When you join this thriving community of over 7,000 creative souls, you'll be inspired to discover hidden artistic talents and learn skills to boldly face DIY projects with confidence.
You'll also receive my free guide "Just Paint It: 7 Tips for Transforming Furniture with Confidence."