Hey guys!  I can't believe that the year is half over already, can you?  (I hope you had a wonderful 4th of July holiday, by the way!)
Since it's July I thought I'd recap the best of April-June for you in case you missed anything.  Click on any of the links below the images to be taken to the full blog post.
(Also, you can find the best of January-March HERE if you're interested)
Let's start with furniture….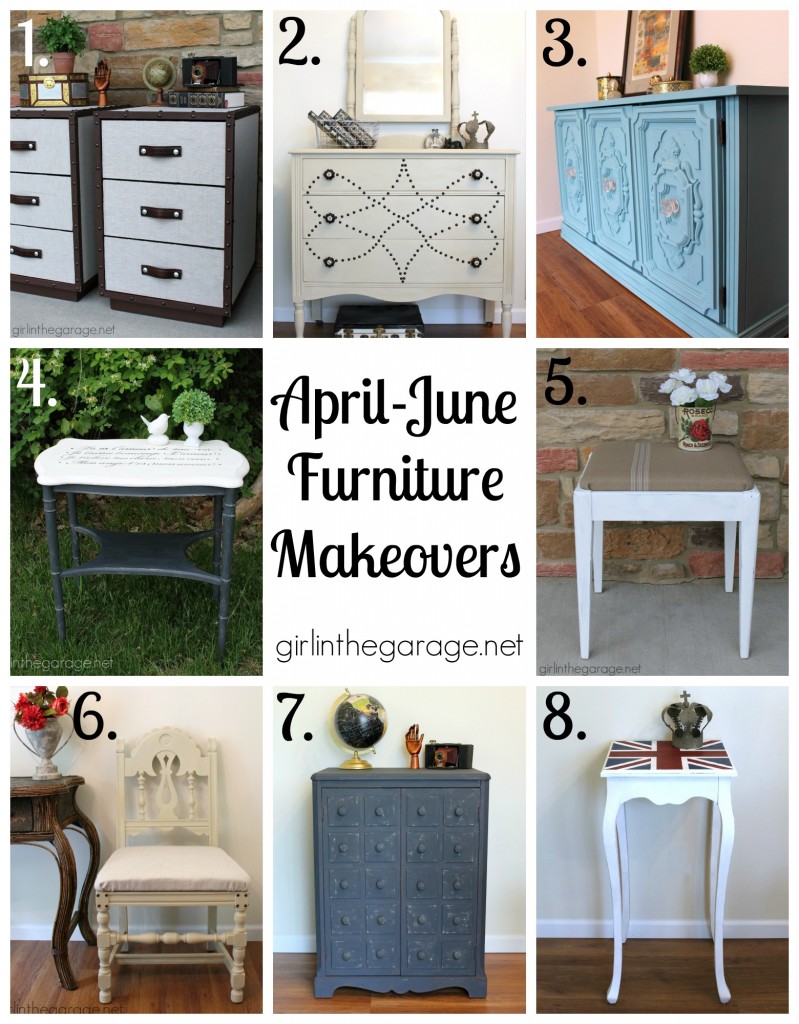 1.  Pottery Barn Inspired Trunk Bedside Tables (Themed Furniture Makeover)
3.  Seventies Buffet in Provence
4.  French Love Letter Table (Themed Furniture Makeover)
6.  Vintage Chair Makeover Make-under
7.  Pottery Barn Inspired Faux Apothecary Cabinet (Themed Furniture Makeover)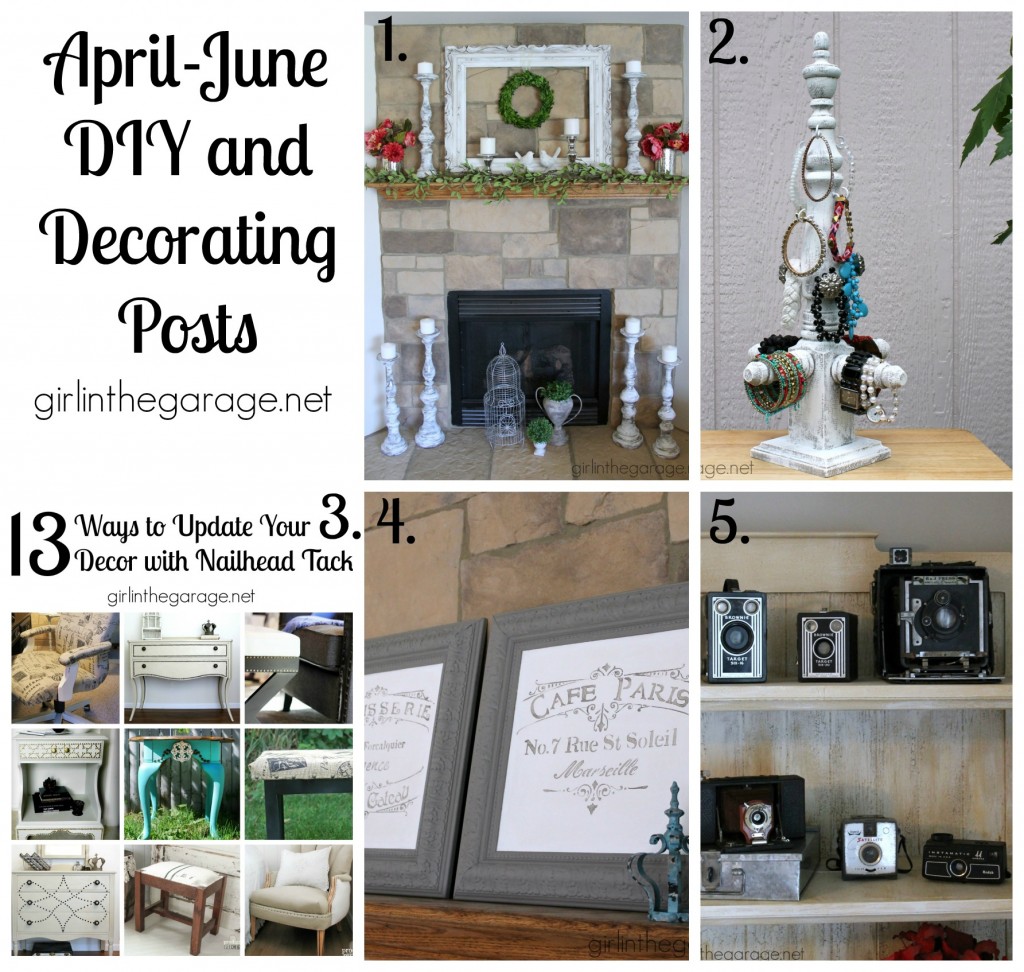 1.  Summer Mantel with DIY Updates
3.  13 Ways to Update Your Decor with Nailhead Tacks
4.  Upcycled Goodwill Art to French Cafe Signs
5.  What I Collect – Antique Cameras, Turquoise Vintage Glass, and More
Last but not least, a few personal posts-
2.  On The Front Porch – I was interviewed by Porch.com
*
I'm excited for the next several months – I'm sharing some garage organization tips tomorrow, the Haven Conference is less than 2 weeks away, more DIY and furniture projects are coming your way, and possibly we'll have a new baby to snuggle!  (Maybe before the end of September)  🙂
Be sure to stick around so you don't miss anything!  And if you're new around here, you can sign up below to get notified whenever I have a new post.  Thanks for being awesome, guys!
Jen
Join the GITG Community
When you join this thriving community of over 7,000 creative souls, you'll be inspired to discover hidden artistic talents and learn skills to boldly face DIY projects with confidence.
You'll also receive my free guide "Just Paint It: 7 Tips for Transforming Furniture with Confidence."