This was the first time in years that I didn't DIY all the decorations for our boys' birthday party this year like I normally do, but I still wanted to show you a few of the cute ideas I had.
The boys turned 5 and 6 years old last month, and I'm just getting around to editing pictures.  Am I the only mom who's guilty of that?  (I hope not!)  They had a Paw Patrol birthday party and at first I thought I'd have to create all the decorations myself – I never usually have luck finding the theme I need.  (See last year's Superhero party HERE and their Planes, Trains, and Automobiles party HERE.)
This year I lucked out and found almost everything I needed at my local Target.  I didn't take a good photo of my house decorated but here's an idea of some of the items you can buy:
The boys absolutely loved it!
I also bought large dog bowls from the dollar store for chips – my son thought it was the most hilarious thing ever.   😉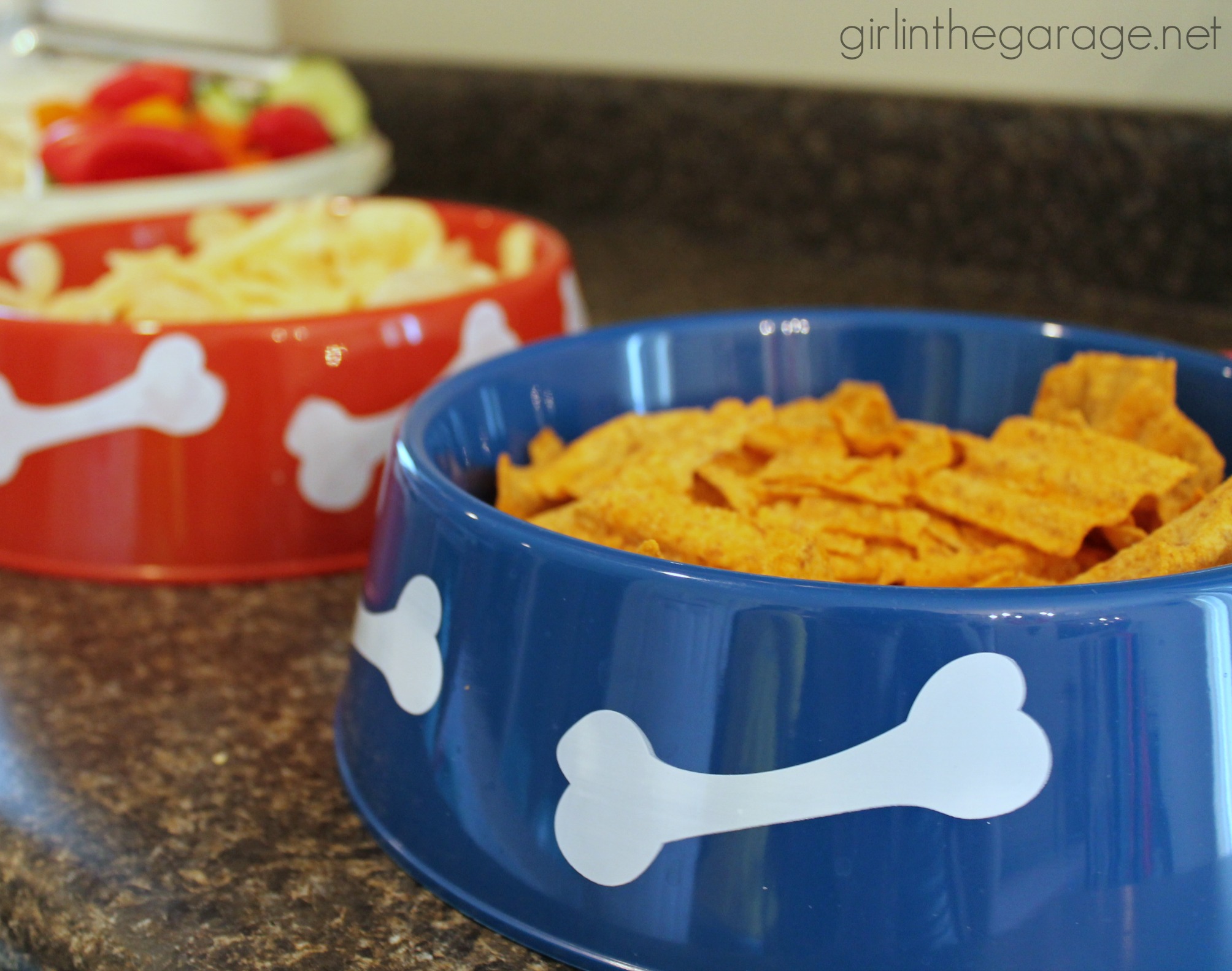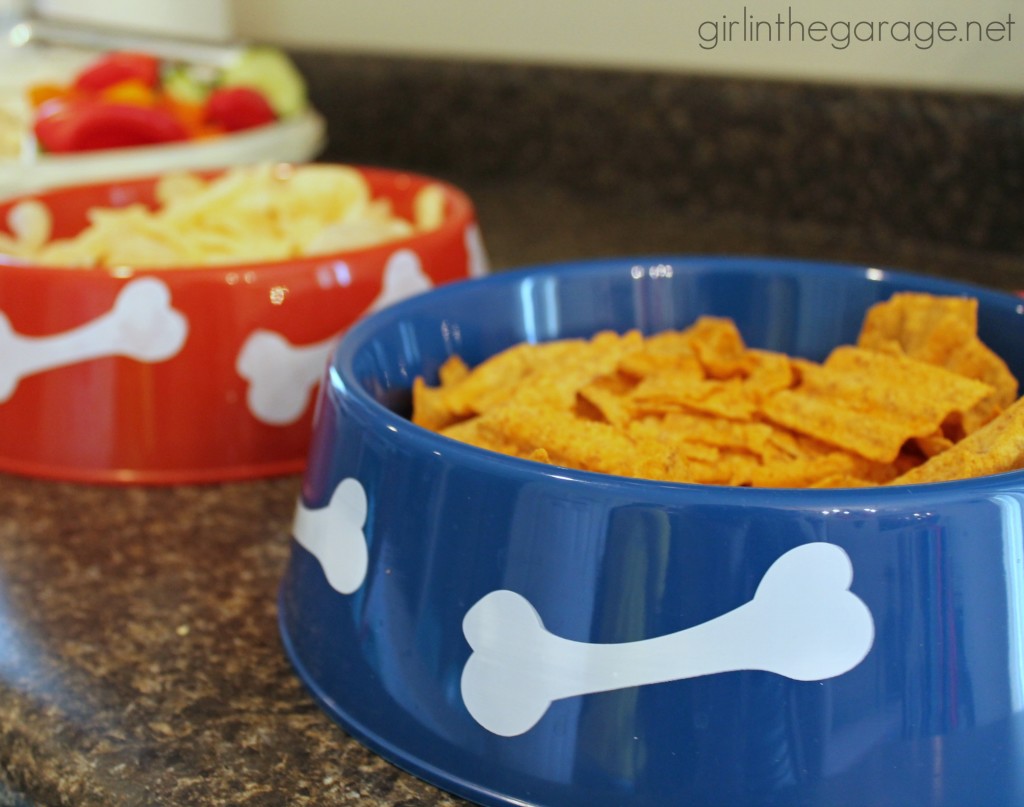 Also, instead of traditional cupcake toppers I inserted a Scooby Doo graham cracker "dog treat" into each cupcake.  All the kids kept asking to make sure it wasn't a real dog biscuit.  😉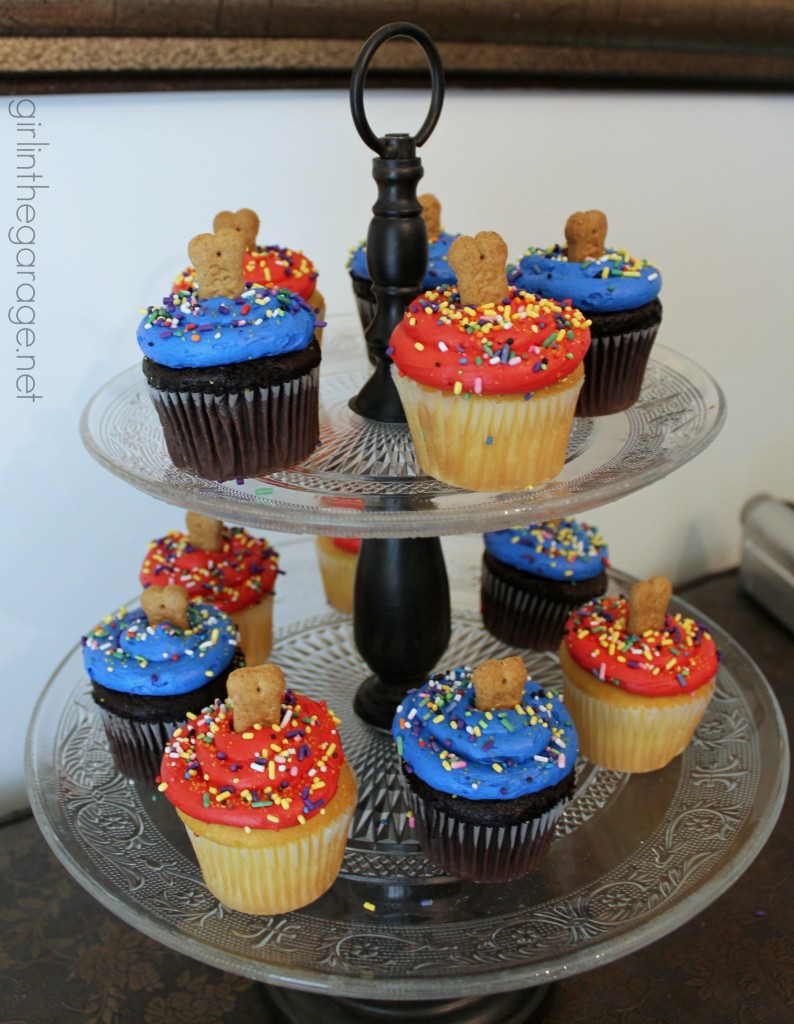 And of course the boys got new Paw Patrol shirts to wear at their party!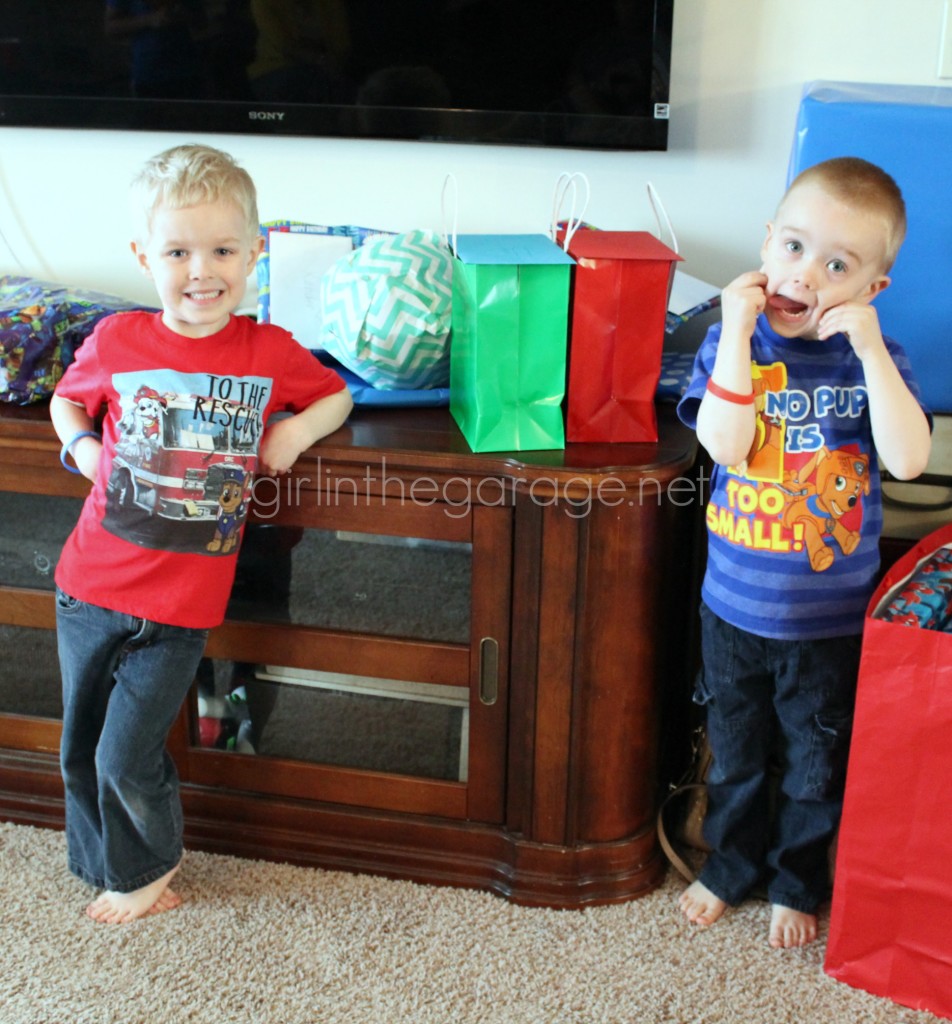 If you'd like a more DIY approach, you can also print Paw Patrol invitations, decorations, favors, and more directly from nickjr.com HERE.
Do you know any kids who might love a Paw Patrol birthday party?
Jen
Join the GITG Community
When you join this thriving online community of 90,000 creative souls, you'll be inspired to discover hidden artistic talents and learn skills to boldly face DIY projects with confidence.
You'll also receive my free guide "Just Paint It: 7 Tips for Transforming Furniture with Confidence."