I used to do a review at the end of every month, but it seemed a little redundant to me and I wasn't sure if any of my readers actually found it useful.  So now I've decided to recap three months at a time and just highlight the posts that were the most popular and/or my favorites.
Let's start with furniture – where else did you think I would start?  😉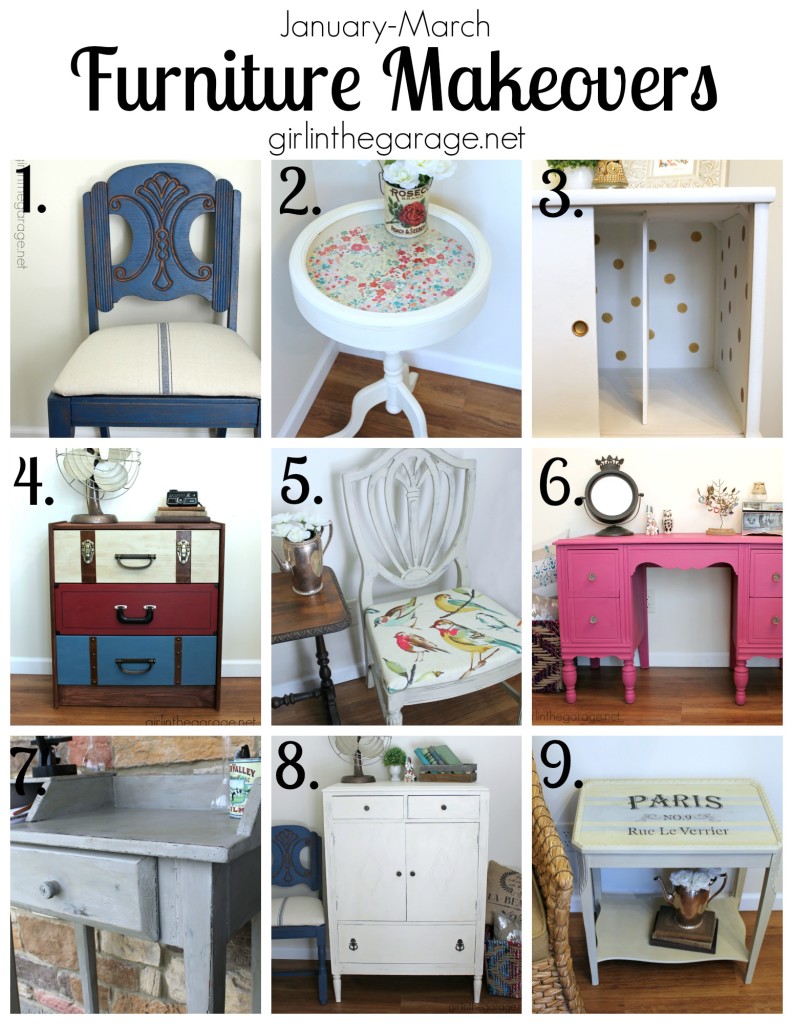 3.  Midcentury Makeover with Polka Dots
4.  Suitcase Dresser (IKEA Hack)
5.  Country Grey Chair with Bird Fabric
8.  Antique Dresser in Old White
Next up is other DIY projects such as decor and wearables.  (I won't revisit all the winter-themed projects since I am so over winter!)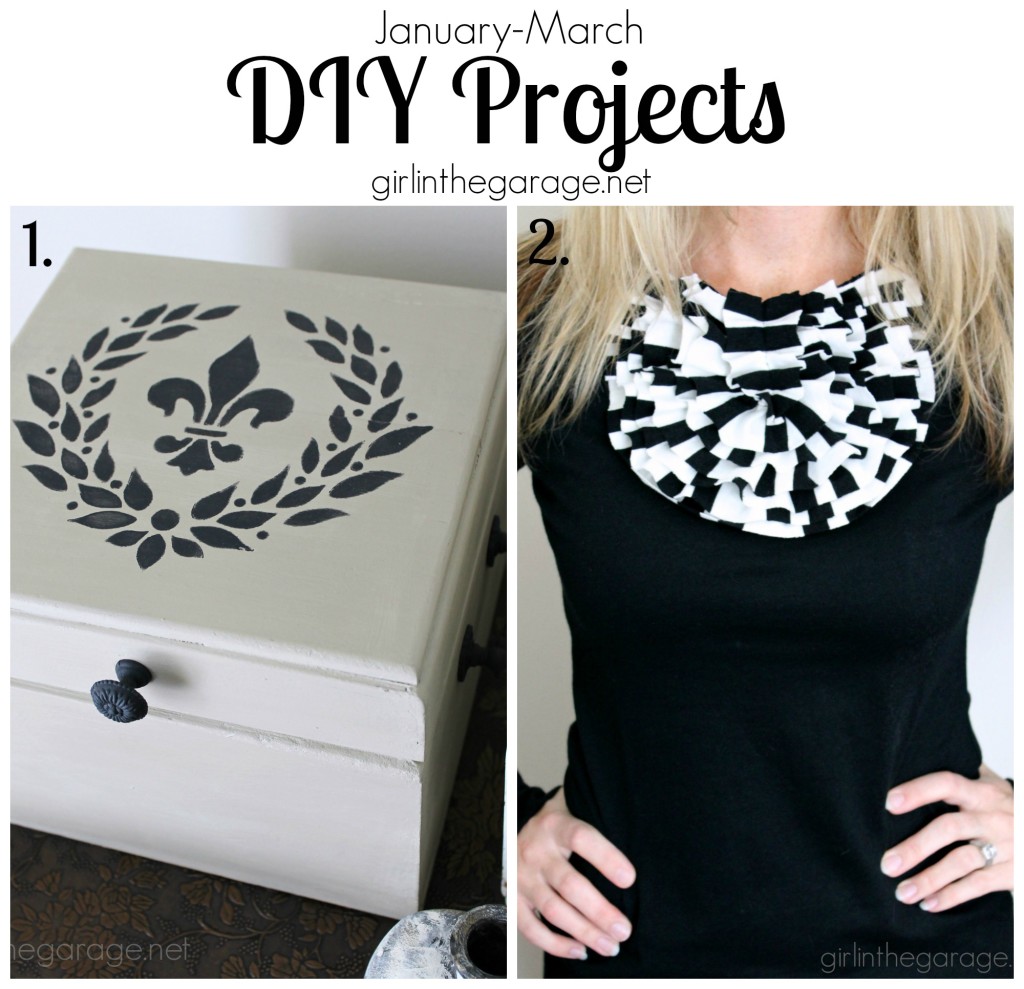 I also shared some advice for organizing areas of your home that often attract a lot of clutter: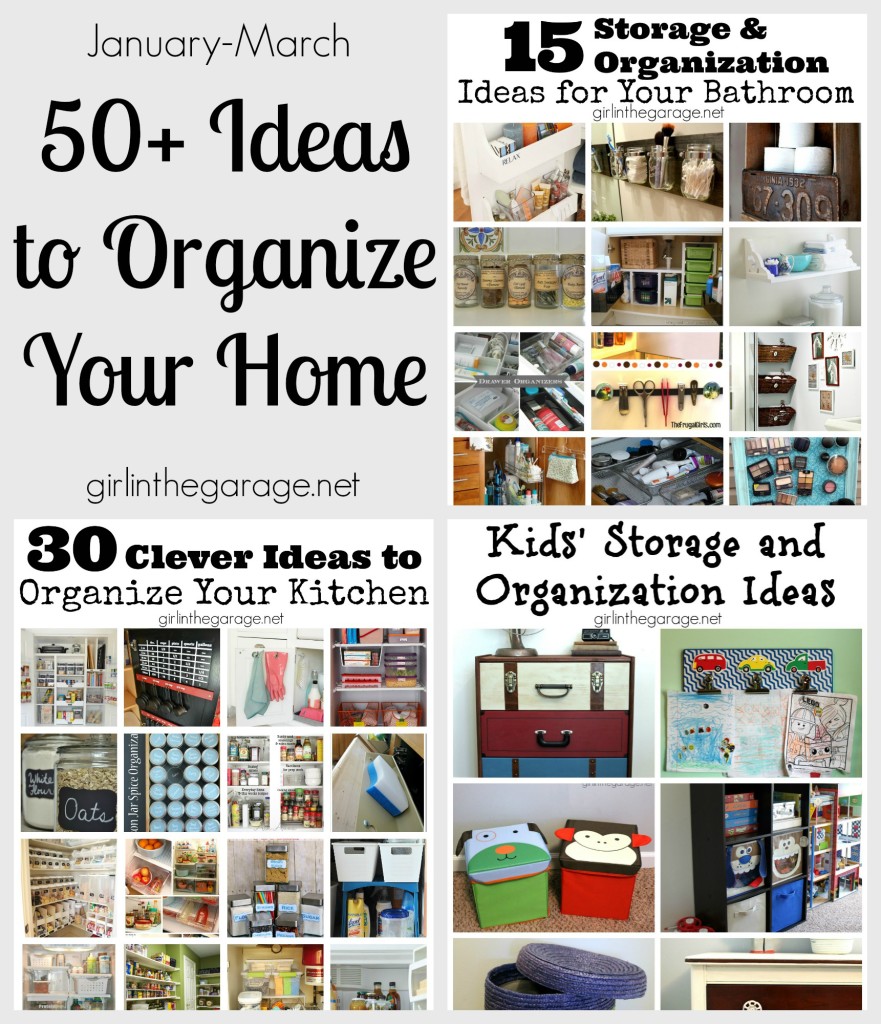 1.  15 Storage and Organization Ideas for Your Bathroom
2.  30 Clever Ideas to Organize Your Kitchen
3.  Kid's Storage and Organization Ideas
Lastly, I did a lot of treasure hunting.  😉  Here are the recaps of all my thrifty finds: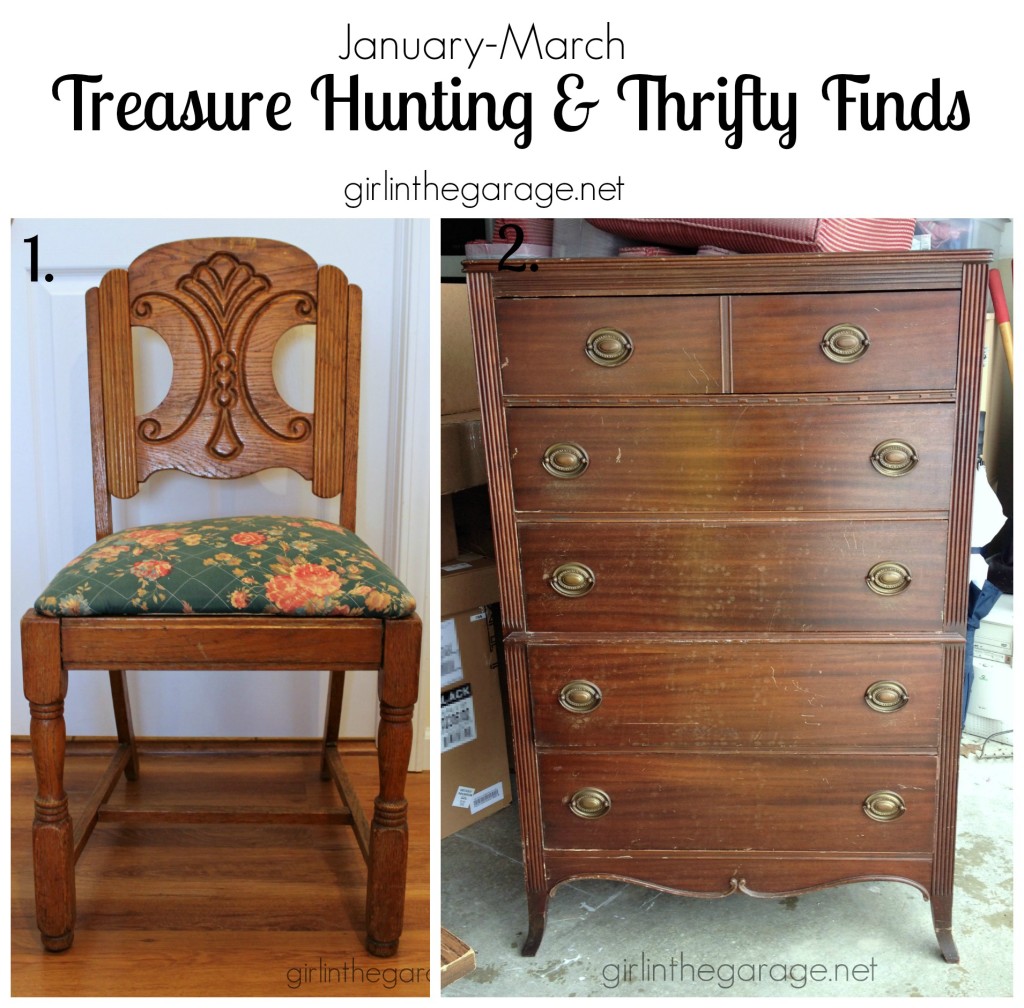 1.  Treasure Hunting #8 (January) – you may recognize that chair from my furniture makeovers above
2.  Treasure Hunting #9 (February)
And although it wasn't published until April 1, you can also read Treasure Hunting #10 HERE.
I'm looking forward to the next several months!  April is always an exciting month at our house because both of our sons have their birthdays.  Also in April I have a "Boy Mom Madness" giveaway starting tomorrow (April 3rd) and a review/giveaway for an Annie Sloan book starting in a couple weeks!
Jen
Join the GITG Community
When you join this thriving community of over 7,000 creative souls, you'll be inspired to discover hidden artistic talents and learn skills to boldly face DIY projects with confidence.
You'll also receive my free guide "Just Paint It: 7 Tips for Transforming Furniture with Confidence."