I must confess: I've been doing a lot more treasure hunting than actual furniture painting this winter.  After what I brought home these last few weeks, I've promised myself to stay off of Craigslist and Facebook sales groups for a while.  So if I have another Treasure Hunting post soon with furniture in it, please somebody reprimand me!   (Although I will be sharing a few client pieces next week that I'm going to be working on soon!)   😉
Here are my recent treasures:
Vintage thrift store buffet – I'm thinking Provence would be beautiful on this.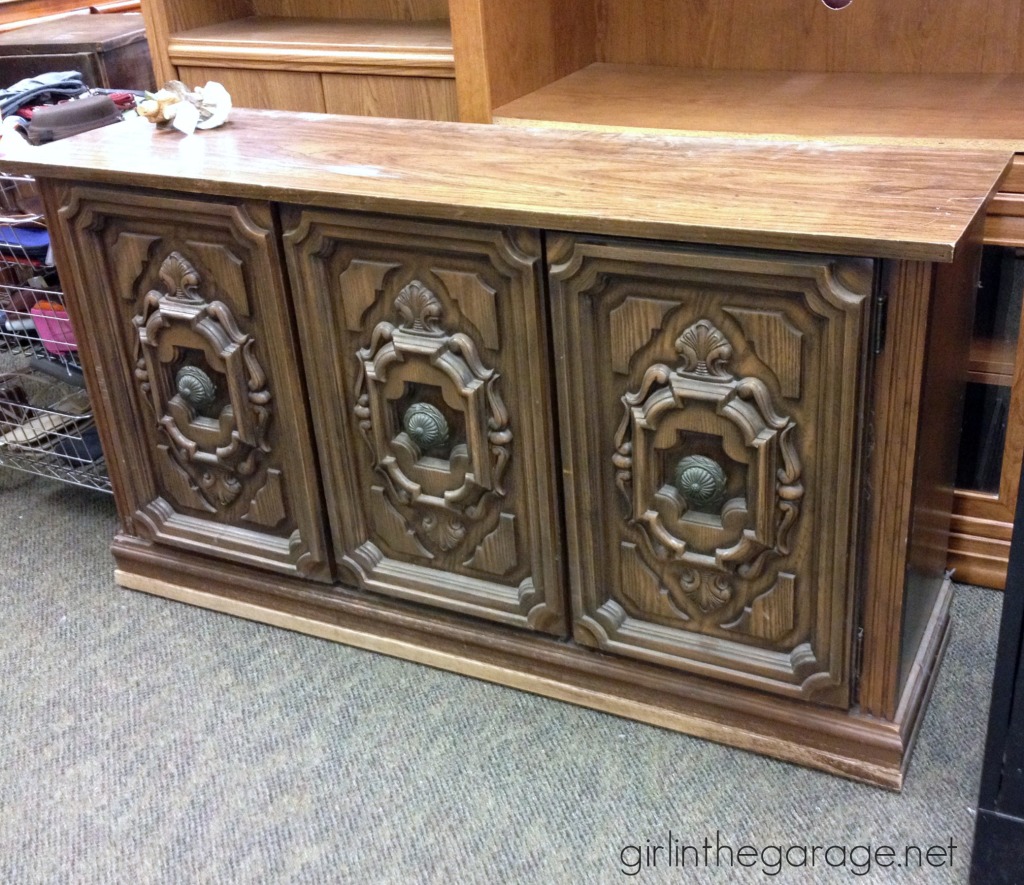 Here is an antique chair that I paid way more than I usually do, but it's so unique and I love it!   The seat must've come off at some point and then was glued off center – should be easy to fix though.
This dresser has so much potential.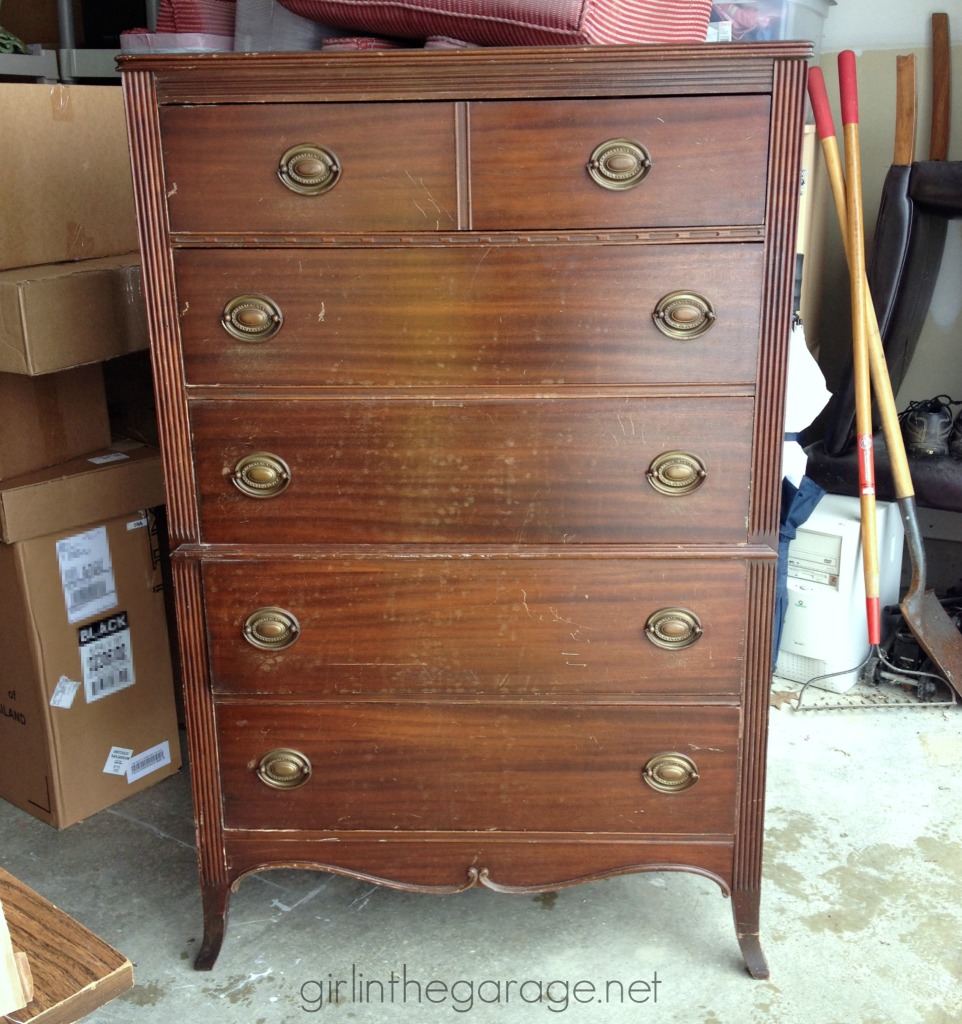 I am so in love with this midcentury table for storing records!  I'm actually painting this one right now and I'll share it next week.
This dresser is so solid and well-made.  I didn't know until the deal was almost done that it was made by Henredon.  I don't know much about them except that they're going for a lot of money on eBay and etsy!  I haven't decided what to do with it yet.
This suitcase is unlike any I've seen before.  It's so shiny and has some wonderful patina.  I think I'm going to display it in my bedroom and also use it for staging furniture.
This little lantern was too cute to pass up.  I haven't seen many in this color.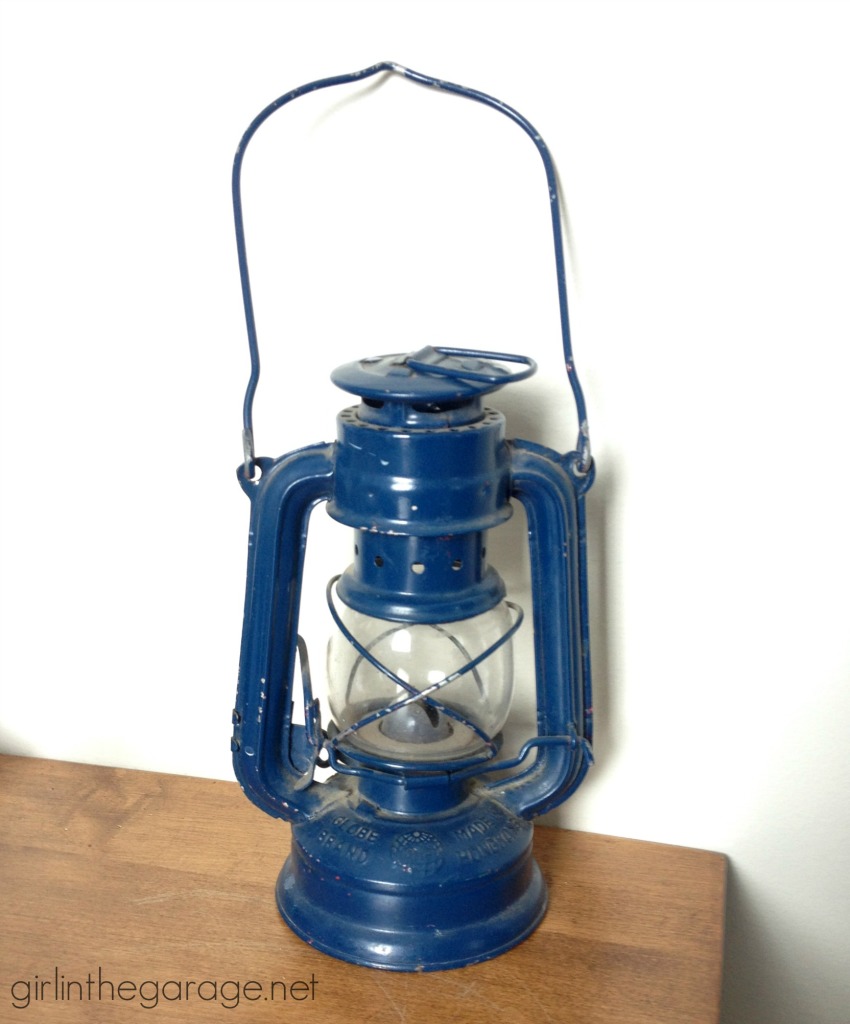 Finally, isn't this mirror spectacular?!
I did not buy it (because of the $645 price tag – ouch) but I definitely have imagined it in my home many times since I first saw it.  <3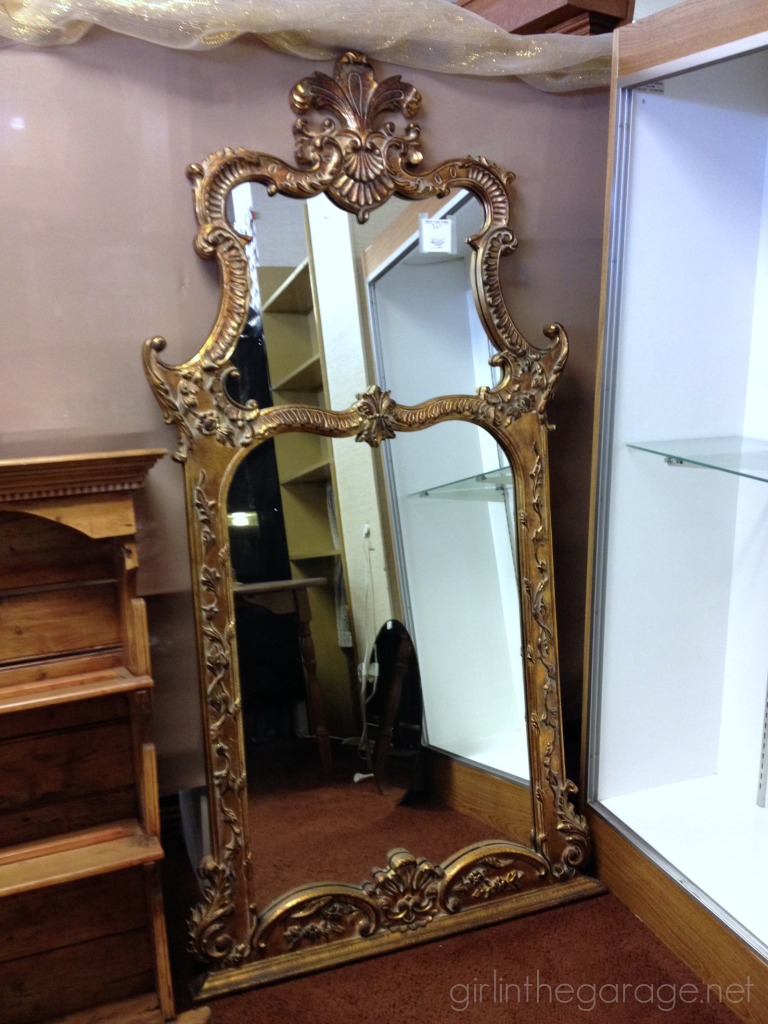 Which of my finds is your favorite?
Have you found any amazing deals while treasure hunting lately?  I'd love to hear about them!
Tomorrow I'm posting about a wooden box that was in one of my treasure hunting posts a while back.  It got a bit of a French makeover and is a perfect place to store keepsakes.
Jen
Awesome Recent Posts:
*  Country Grey Chalk Paint Chair Makeover
*  15 Storage and Organization Ideas for Your Bathroom
Join the GITG Community
When you join this thriving online community of 90,000 creative souls, you'll be inspired to discover hidden artistic talents and learn skills to boldly face DIY projects with confidence.
You'll also receive my free guide "Just Paint It: 7 Tips for Transforming Furniture with Confidence."