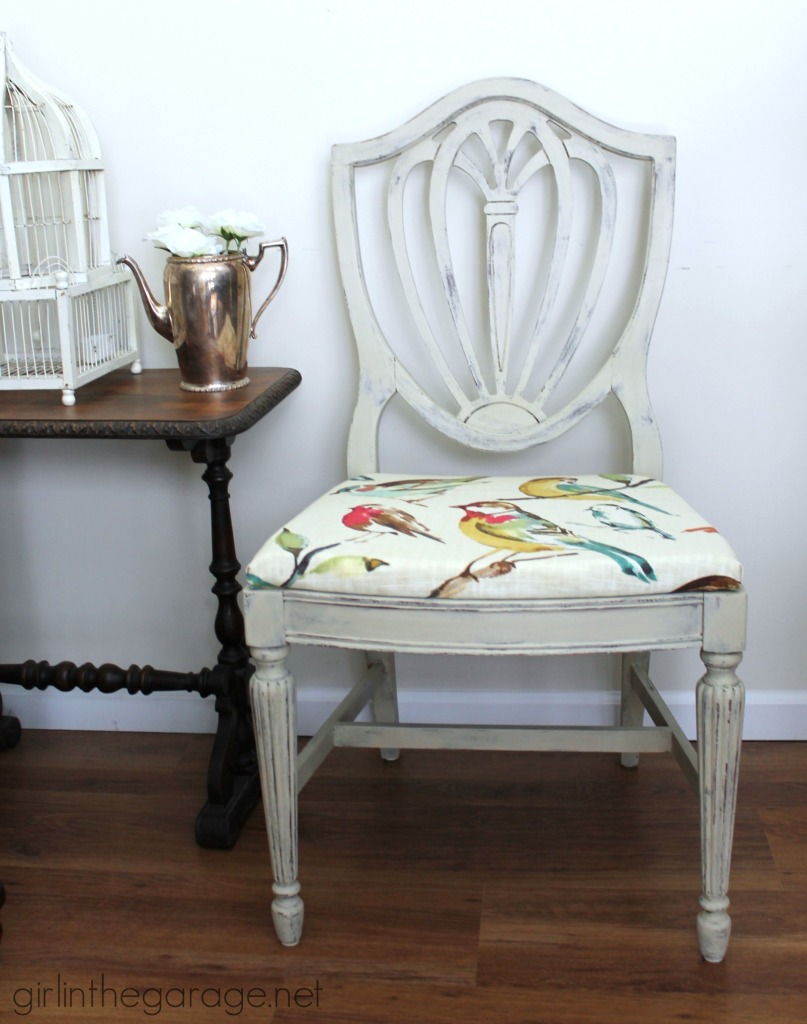 Hey friend, how have you been?  This week for me has been full of snow (snowed in, then a snow day from school) and surgery (our sweet boxer had surgery on Tuesday).  I also picked up an antique dresser yesterday that I found on Craigslist and I'm hopefully getting a small dresser today.   (There will be a new Treasure Hunting post coming soon!)  🙂
So this chair makeover took me a little longer than usual but it's all finished now and it's looking pretty chic if I do say so.
Here's how it started: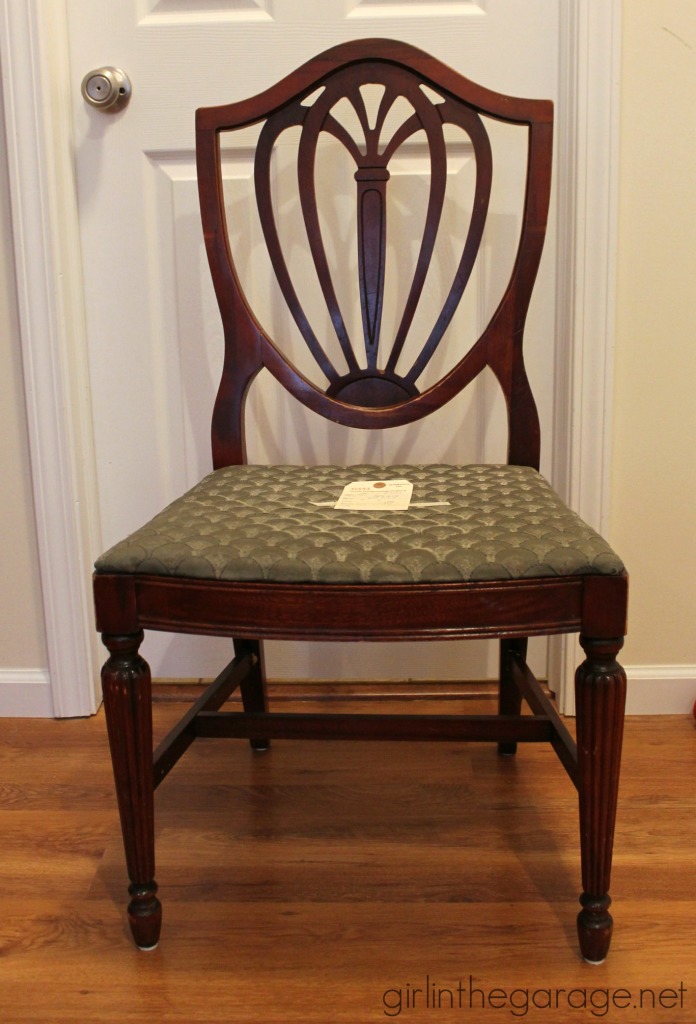 The seat cushion was almost nonexistent so the thin pad and green fabric got the boot.
Normally when I need a new cushion I'll buy a single square piece at Hobby Lobby for about $5, but this time the seat was a little too wide.  And honestly I hate buying a new cushion every time, so this time I bought the biggest roll of poly foam they had.  I should be able to get 6-8 seat cushions out of it, and it was only $28 – plus I had a 40% off coupon from the Hobby Lobby app on my phone.  Winning  🙂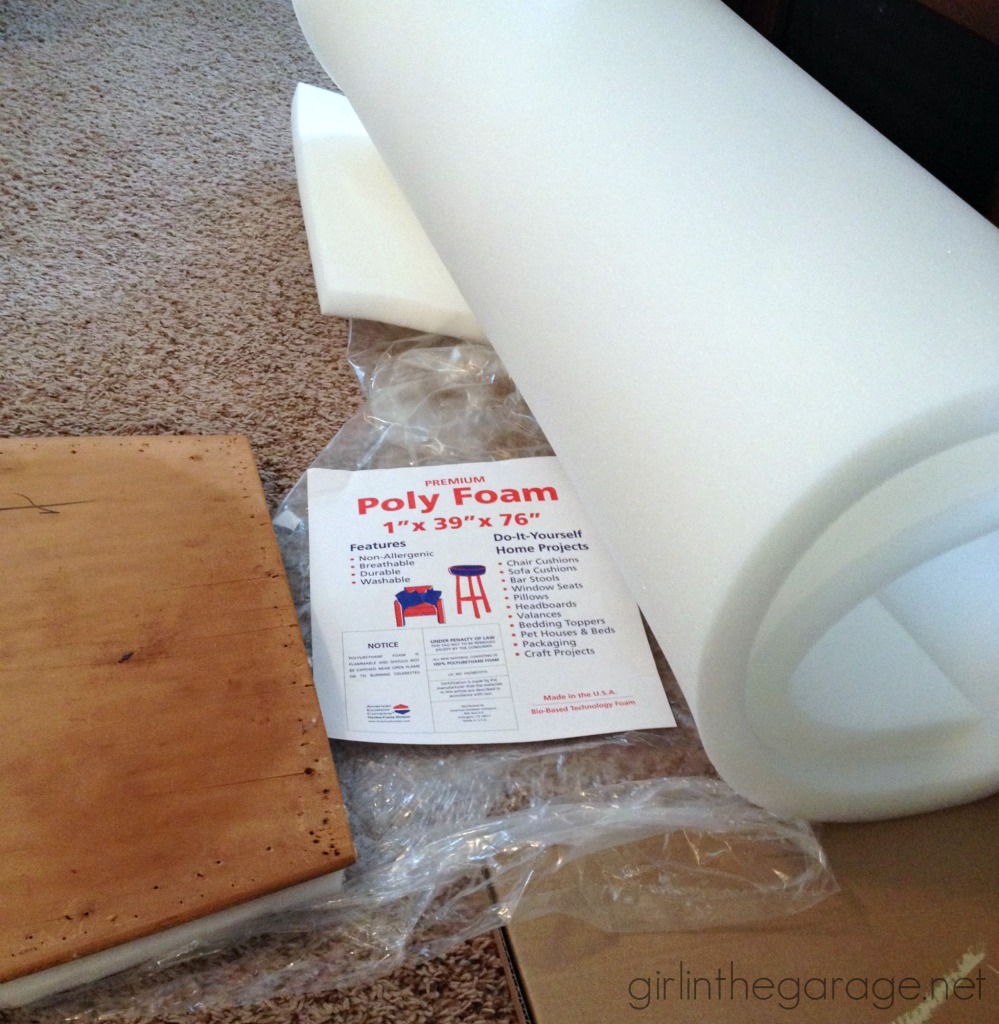 I used the rest of the bird fabric from Online Fabric Store that I had used for this DIY pillow cover.
The chair was painted in Annie Sloan Chalk Paint in Country Grey, lightly distressed, and protected with clear wax.
The wood peeking through gives it some charming character.
This is the 3rd or 4th chair I've put bird fabric on, what can I say?  I like it!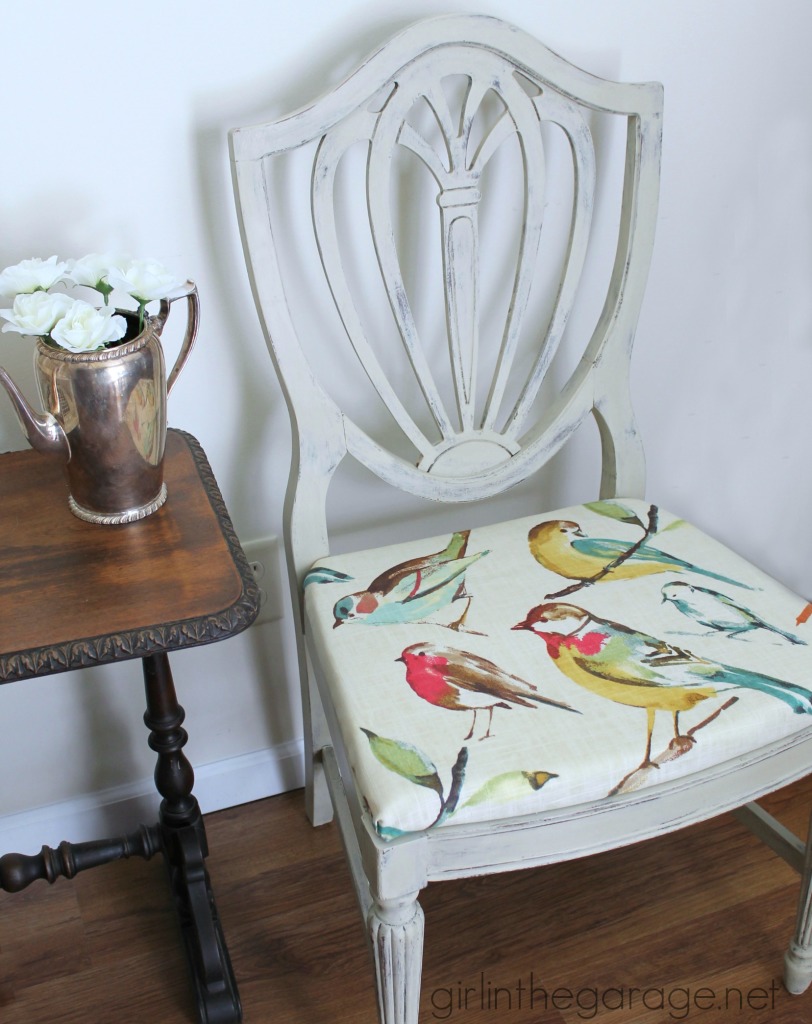 Here's the before and after again: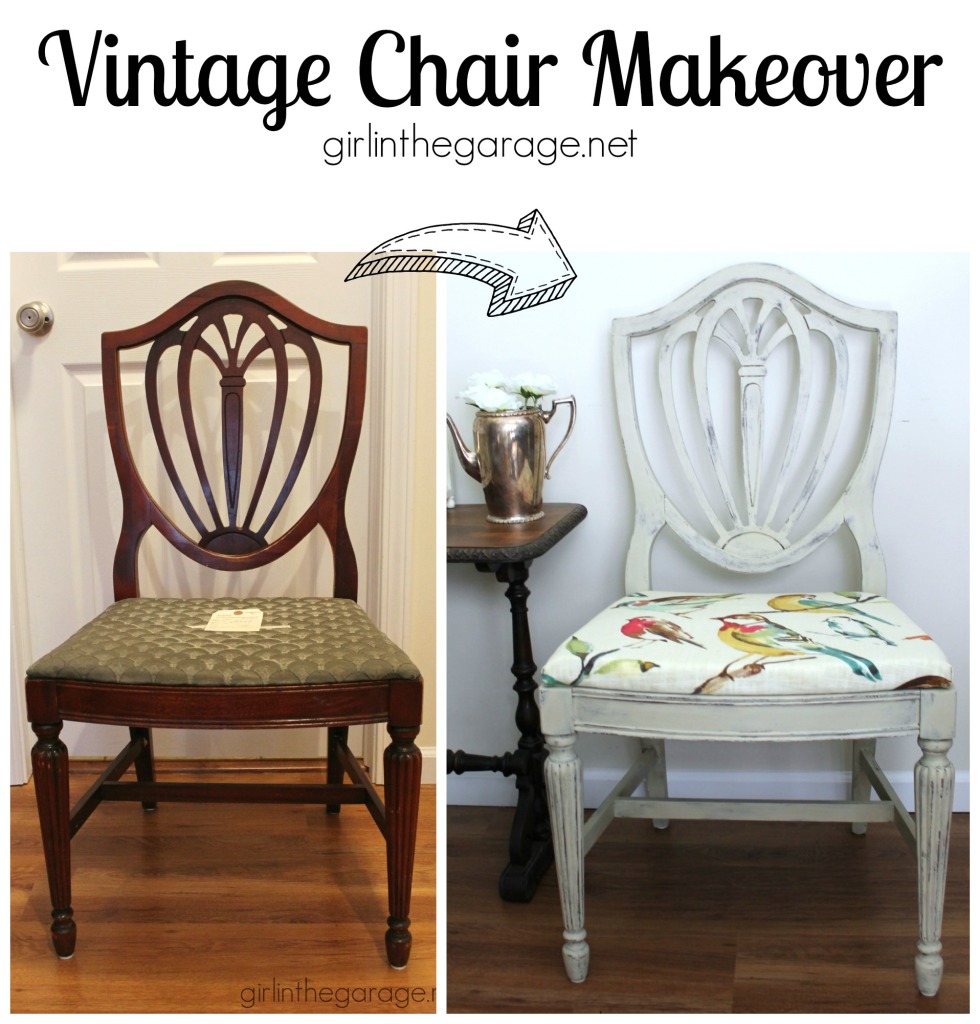 My furniture finds are starting to pile up again and my booth is quite empty… so hopefully I'll have plenty of new furniture makeovers to show you guys in the coming weeks!
Thanks for stopping by and hanging out with me today!
Jen
Recent Awesome Posts:
*  30+ Clever Ideas to Organize Your Kitchen
*  French Grain Sack Table – Themed Furniture Makeover Day
*  To see the rest of my Annie Sloan Chalk Paint projects and tutorials, click HERE.
Join the GITG Community
When you join this thriving online community of 90,000 creative souls, you'll be inspired to discover hidden artistic talents and learn skills to boldly face DIY projects with confidence.
You'll also receive my free guide "Just Paint It: 7 Tips for Transforming Furniture with Confidence."