How to Make DIY Tulle Christmas Trees – Easy Winter and Christmas Decor Project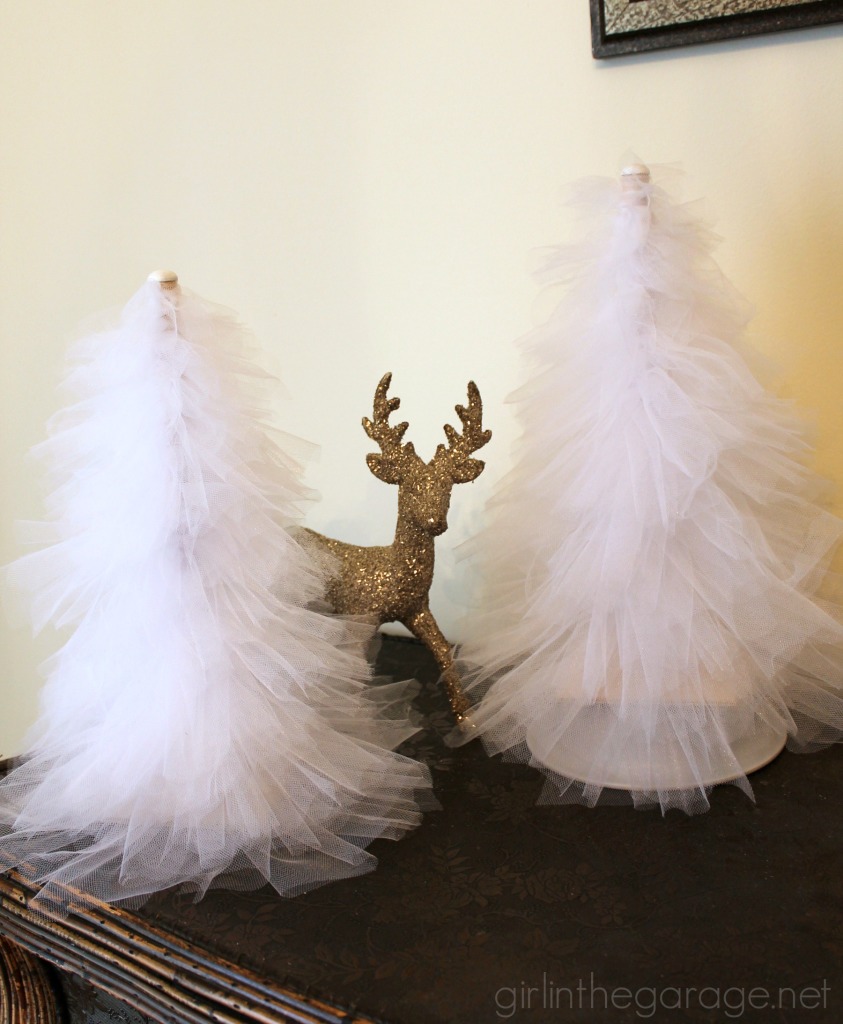 There's something almost enchanting about tulle, isn't there? I used some in my wedding decor, and if I had a little girl I would dress her up in colorful tulle skirts All.The.Time. Using tulle in holiday decor gives it a whispery wintery look – so pretty!
This post contains some affiliate links so you can easily find the products I use and recommend. Discover all my favorite tools and brands for doing DIY projects Here.
Supplies needed for making DIY tulle trees:
Tulle Christmas Tree Directions:
I bought one 36″ long dowel rod and one piece of 12″x4″ balsam wood from Michaels, and I cut each into 3 pieces with my Dremel.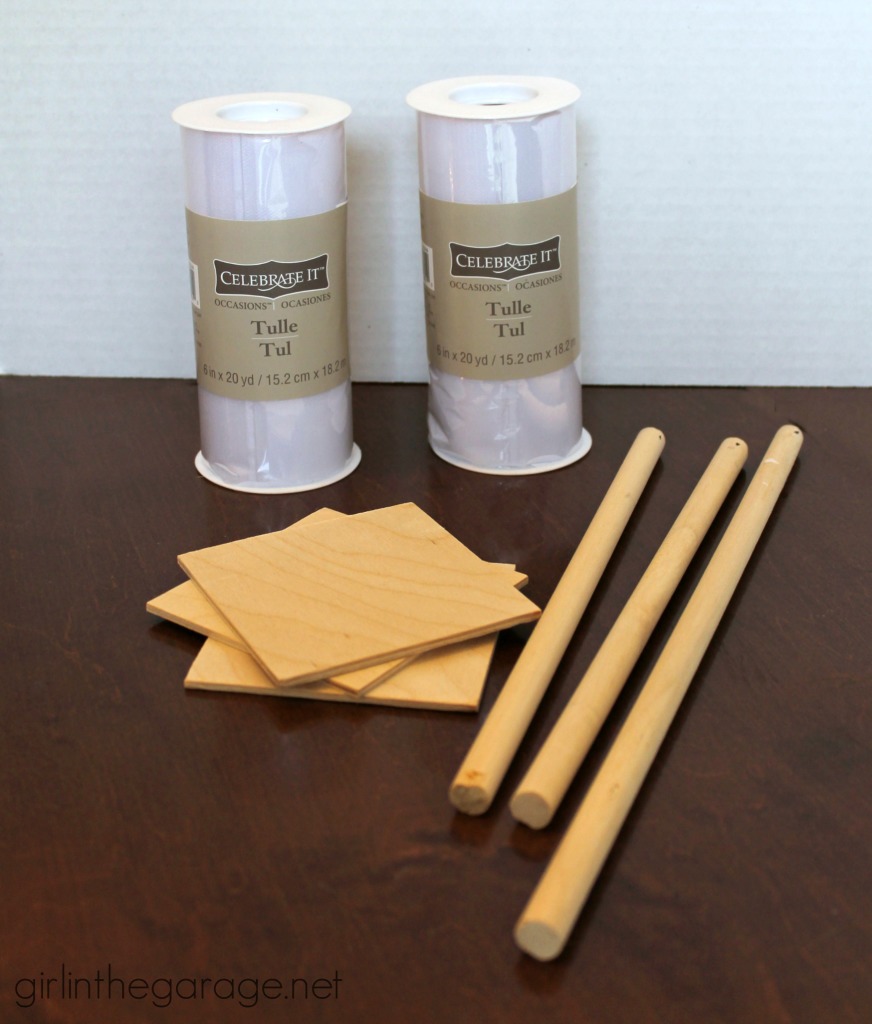 Glue the 12 inch rod onto the base with e6000.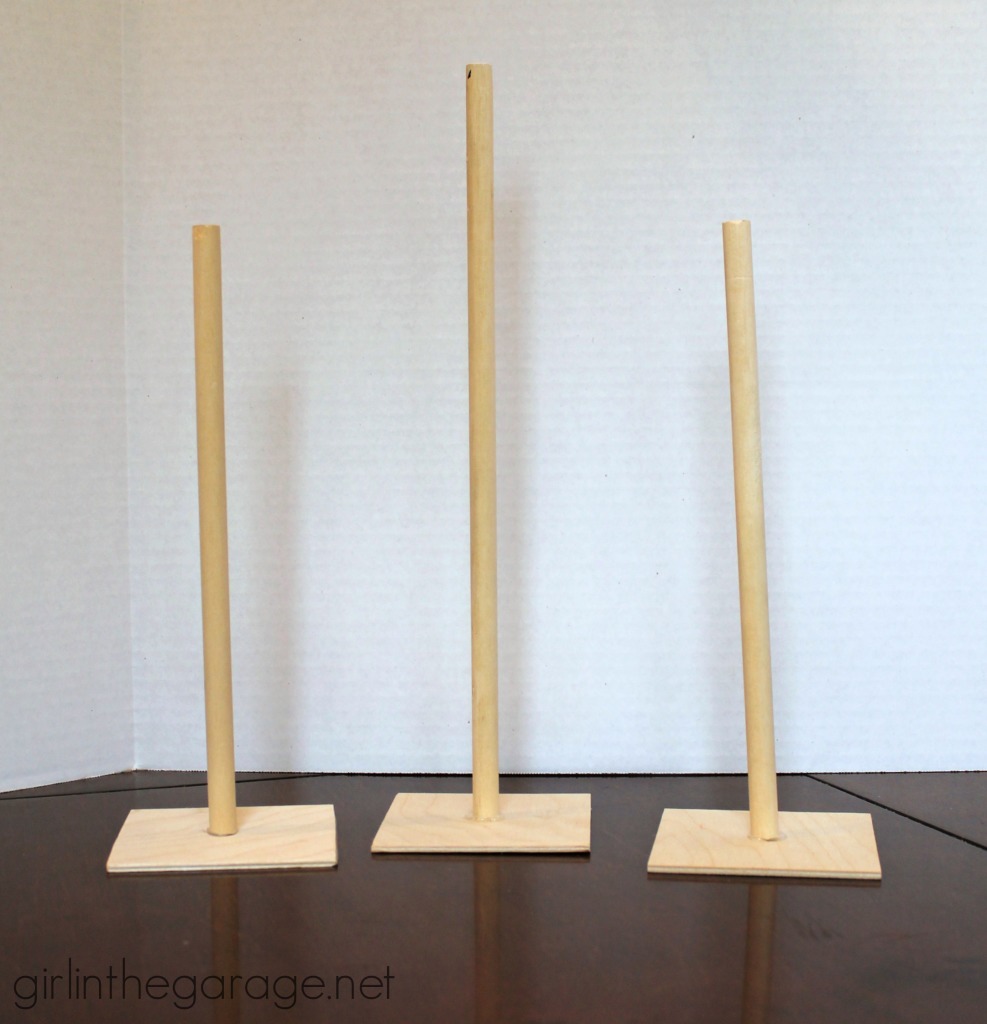 Starting at the bottom, cut the tulle and tie pieces around the rod. I think the bottom pieces were about 12 inches long.
Keep cutting slightly shorter pieces and tying them, pushing the knots tightly together. Arrange and fluff as you go.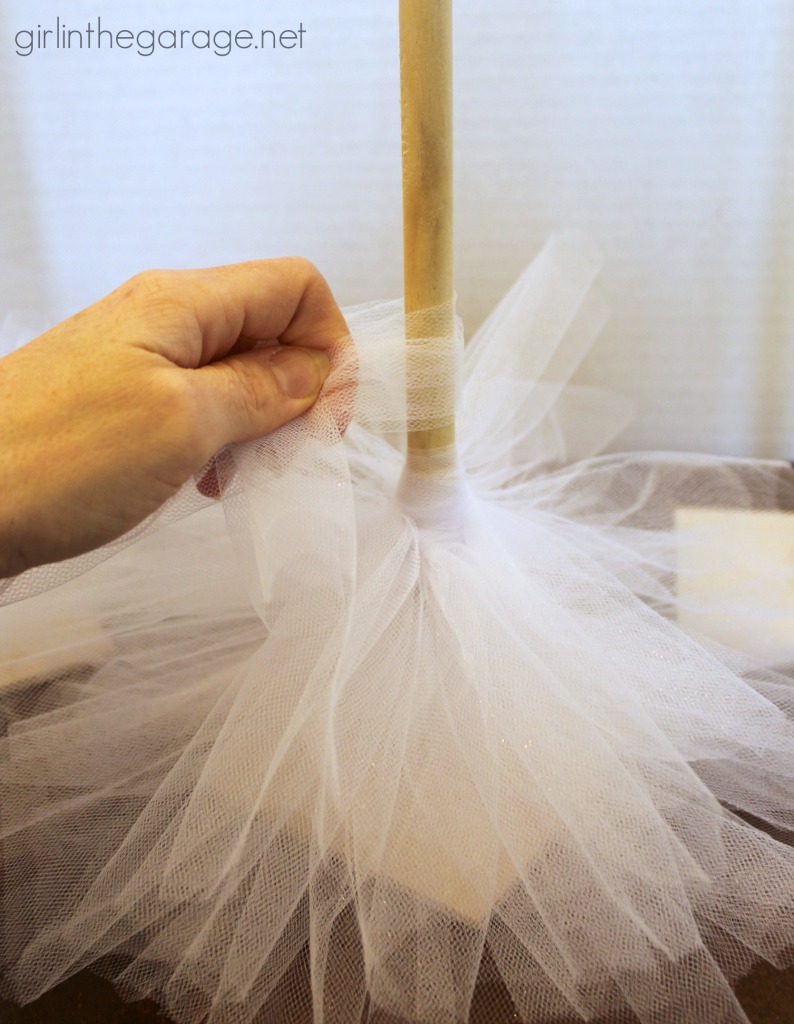 At the top I glued a wood button (I had some leftover from another project, but you can buy them at any hardware store) and then I painted it white.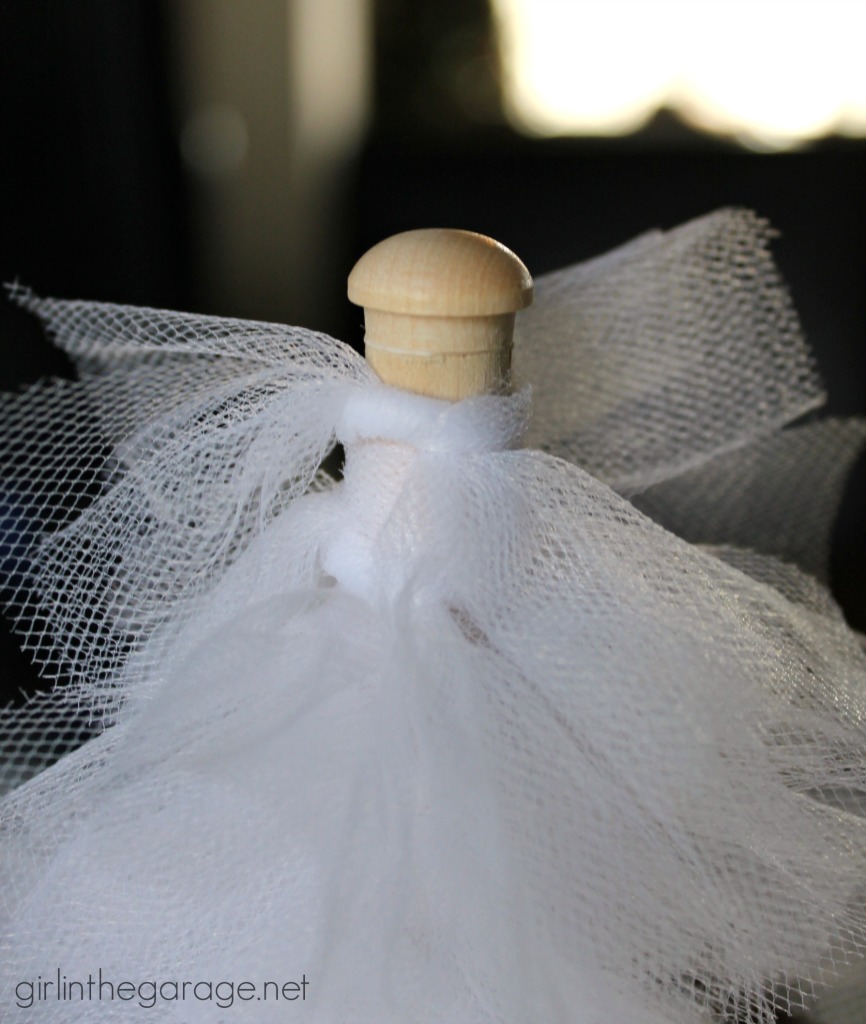 These DIY tulle trees are an easy, gorgeous project to last through Christmas and all winter long. It might even be fun to have a tulle tree making party!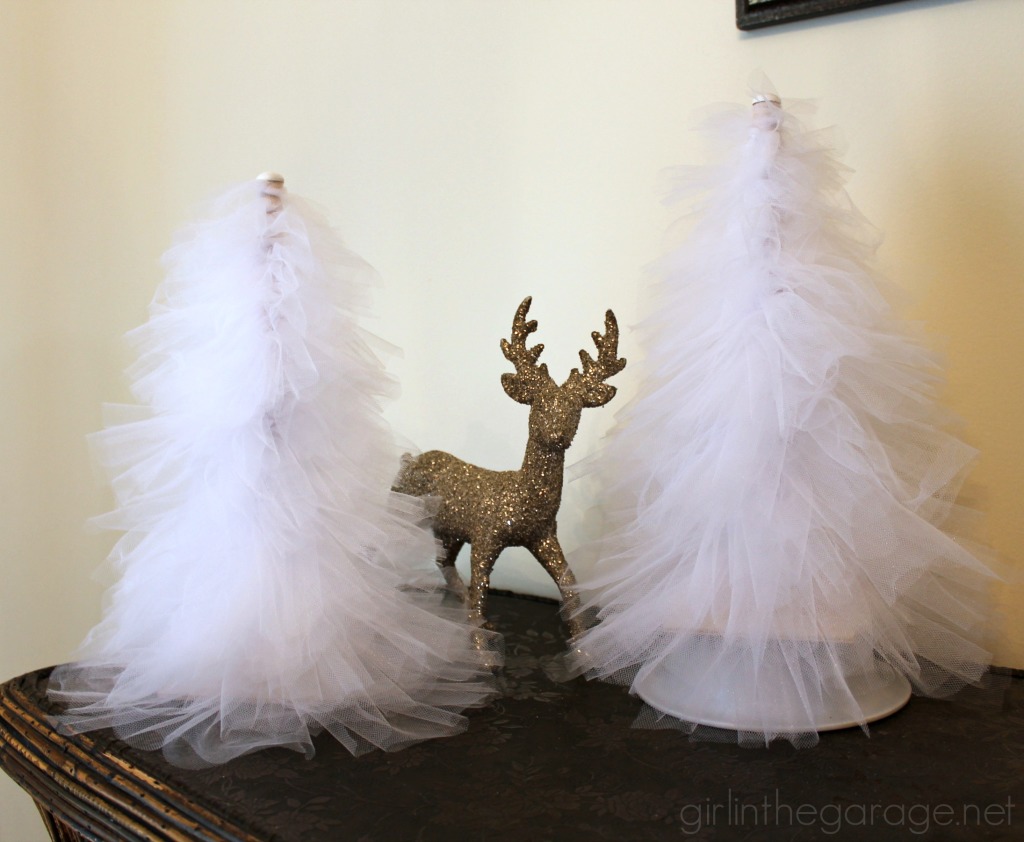 Don't my tulle trees look like frosty snow-covered evergreens?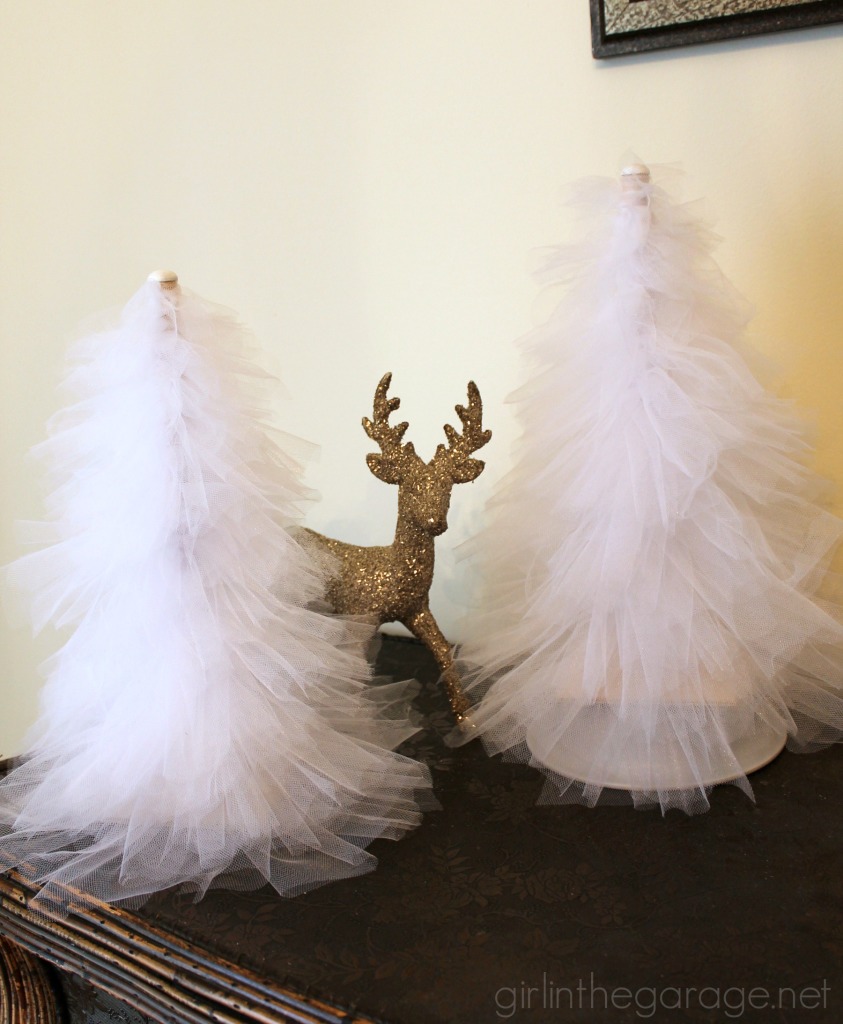 They certainly look pretty with my glittery reindeer.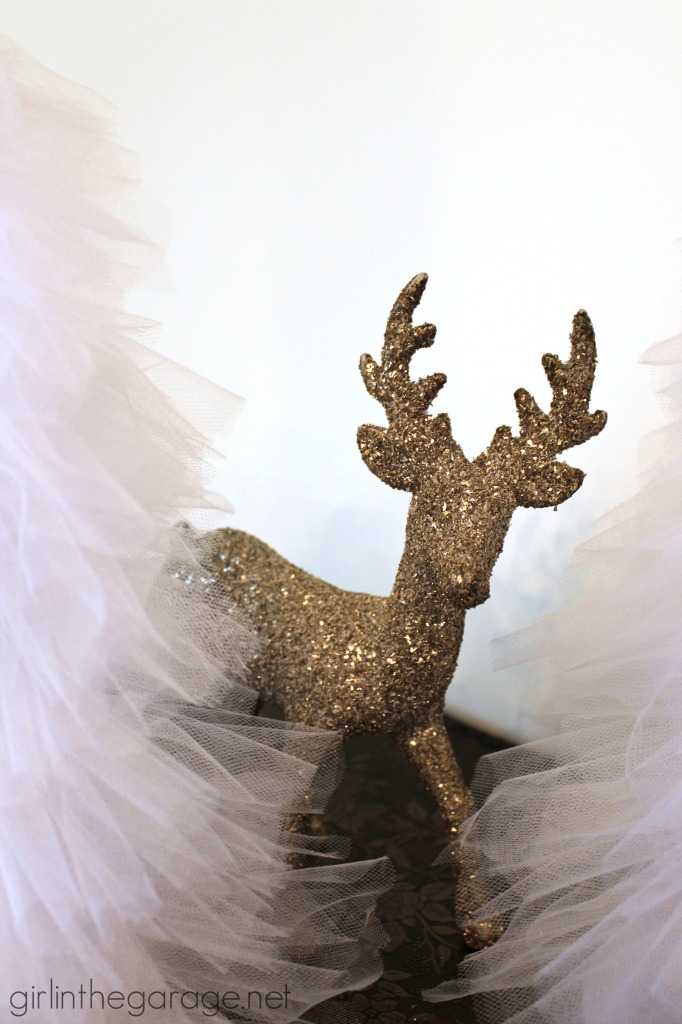 I bet you're wondering "Weren't there 3 rods?! Where's the other one?"
Yes, there were three, but it turns out that 40 yards of tulle can only make two 12-inch trees. Bummer.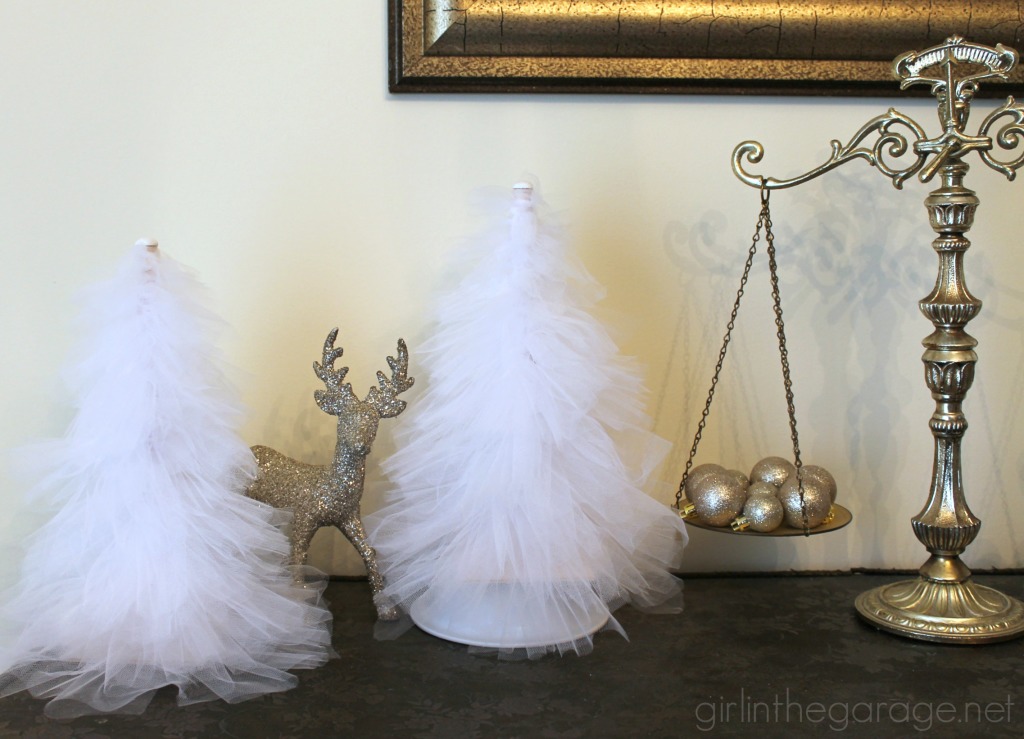 You could even make these easy tulle Christmas trees in green, pink, turquoise, or other fun colors to match your Christmas decor.
Where have you used tulle before – and have you tried it in your holiday decorating?
– Jen
You might also love these festive projects: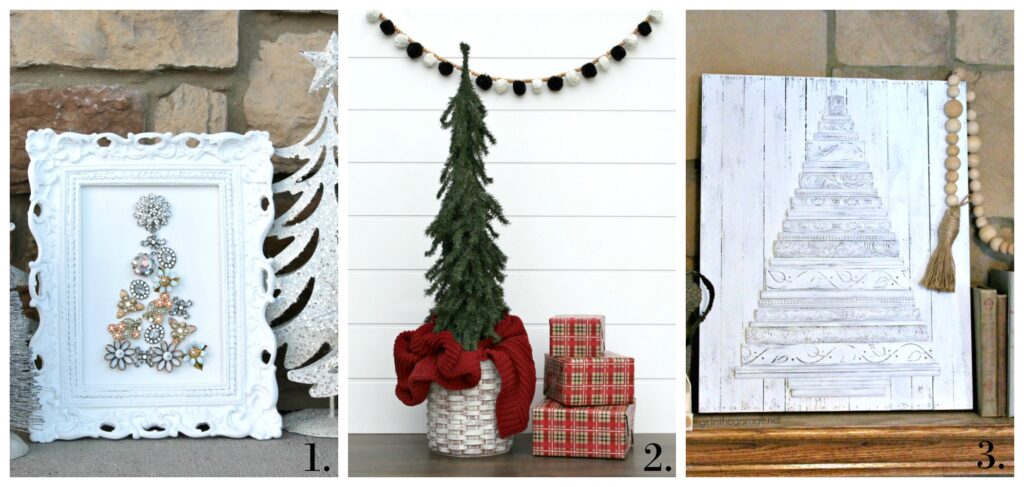 1. Vintage Earring Christmas Tree
2. Christmas Tree in an Upcycled Basket
3. DIY Moulding Trim Christmas Tree Decor