With snow in the forecast, the yard sale season is definitely over here.
So lately my treasure hunting has been restricted to mostly thrift stores and Craigslist (which can be expensive and I don't always have good luck).  However this week it's like I won the furniture lottery and I was blessed with some fabulous pieces at awesome prices!
I even did something yesterday that I should have done a long time ago… rented a storage unit.  Hopefully now we'll be able to park a car in the garage this winter.
Here we go…
1.  Super awesome has-lots-of-potential bamboo chair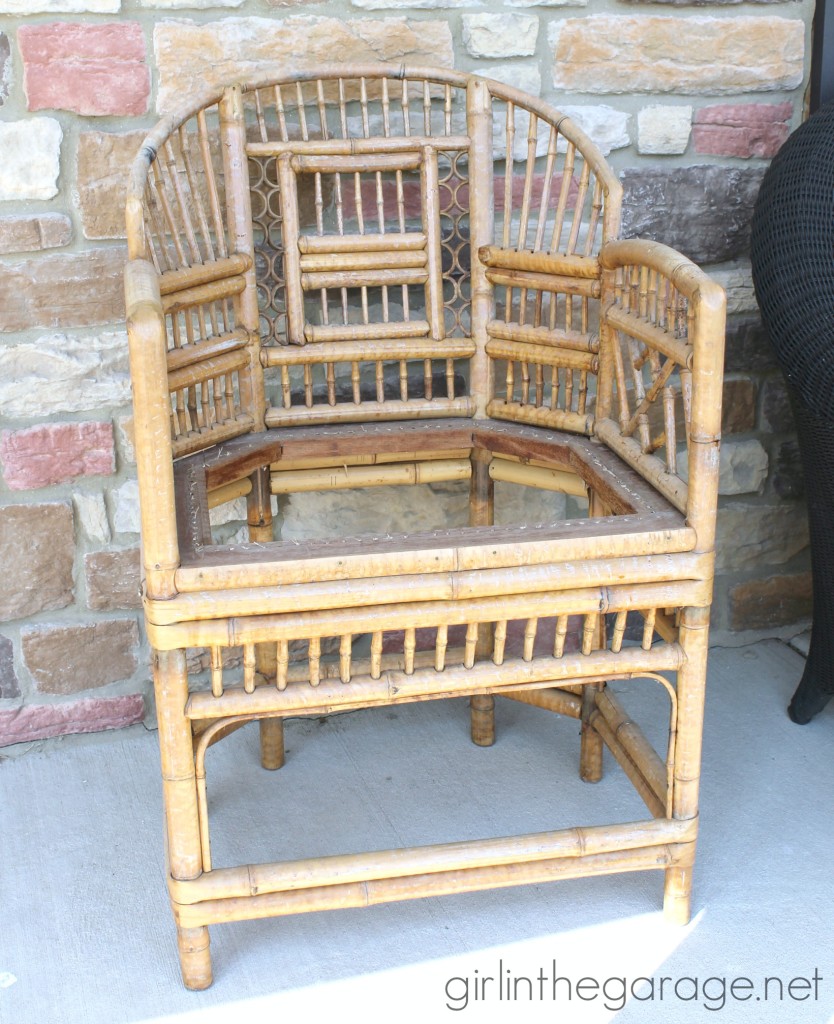 2.  Ugly duckling dresser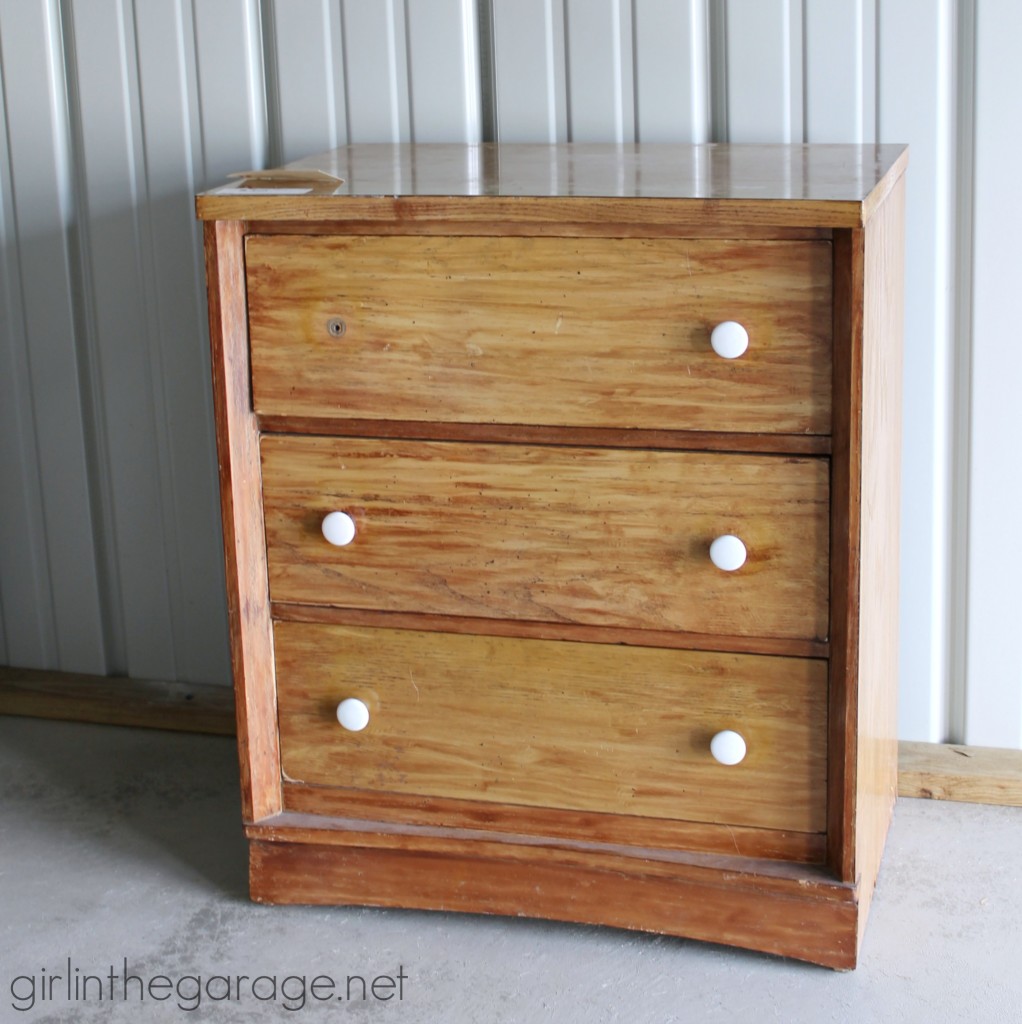 3.  Antique dresser  (Funny story:  My mom and I both contacted this lady through Craigslist – she was selling this dresser and also a vanity.  Well my mom ended up buying the vanity and I bought the dresser.)   🙂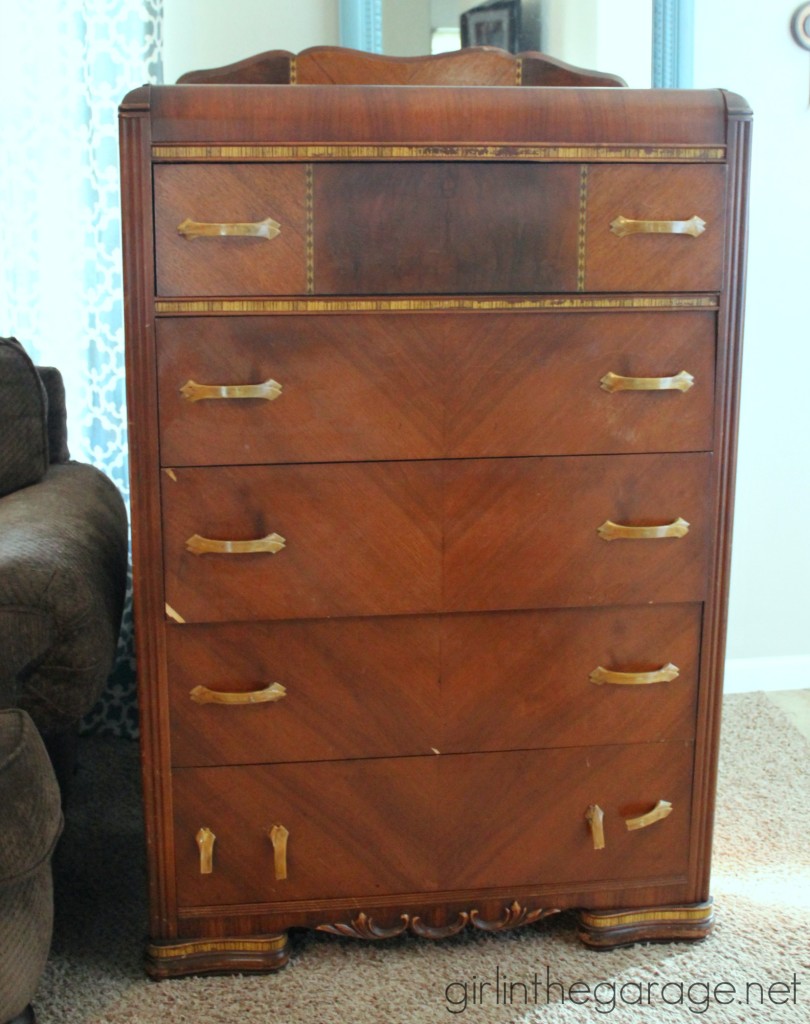 4.  Small wood box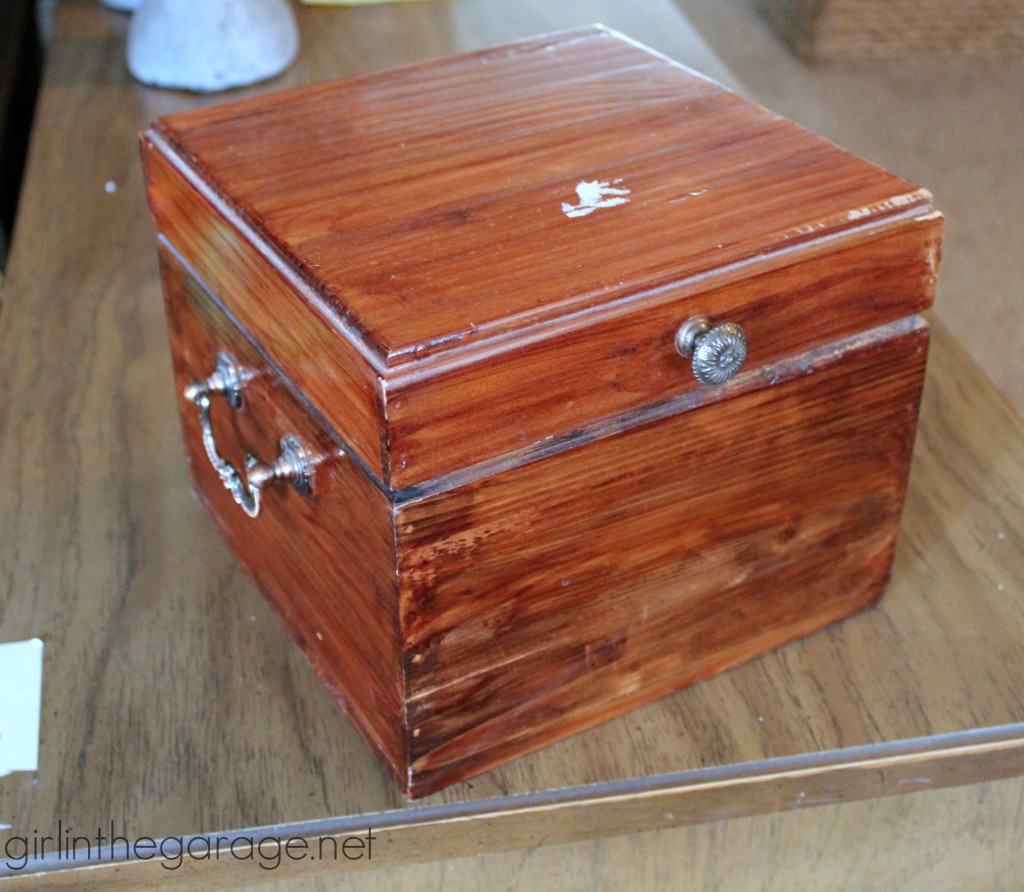 5.  Fabulous love-at-first-sight dresser  <3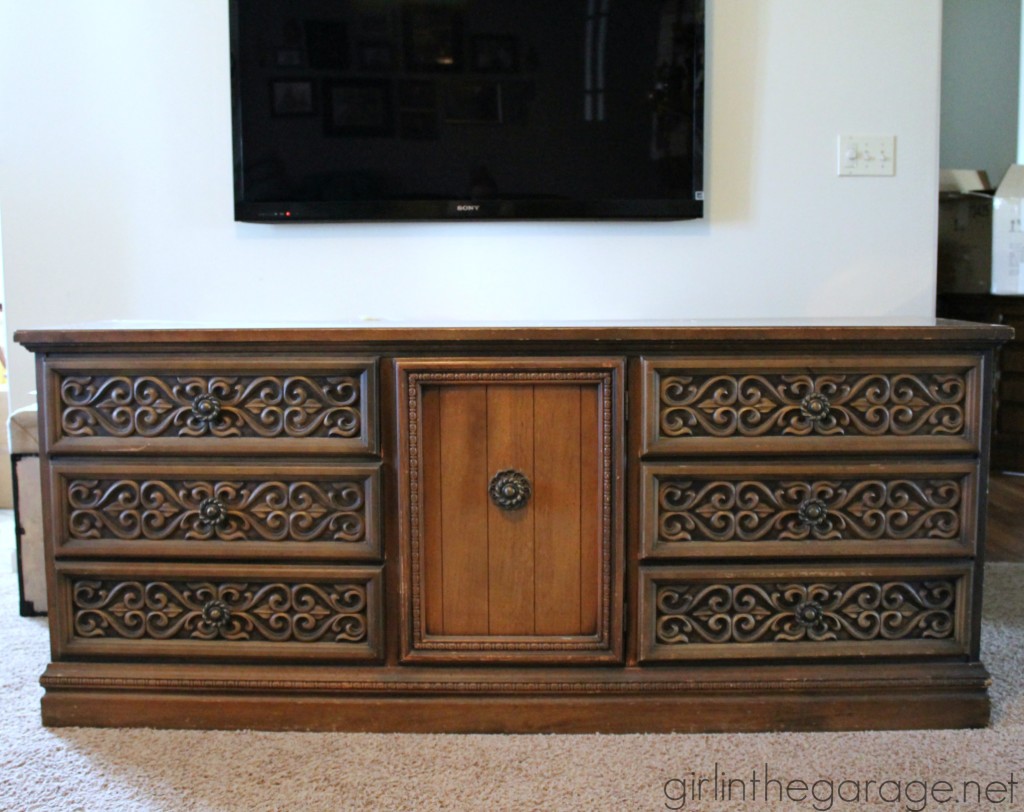 6.  Antique table, also from the Craigslist lady who sold me the dresser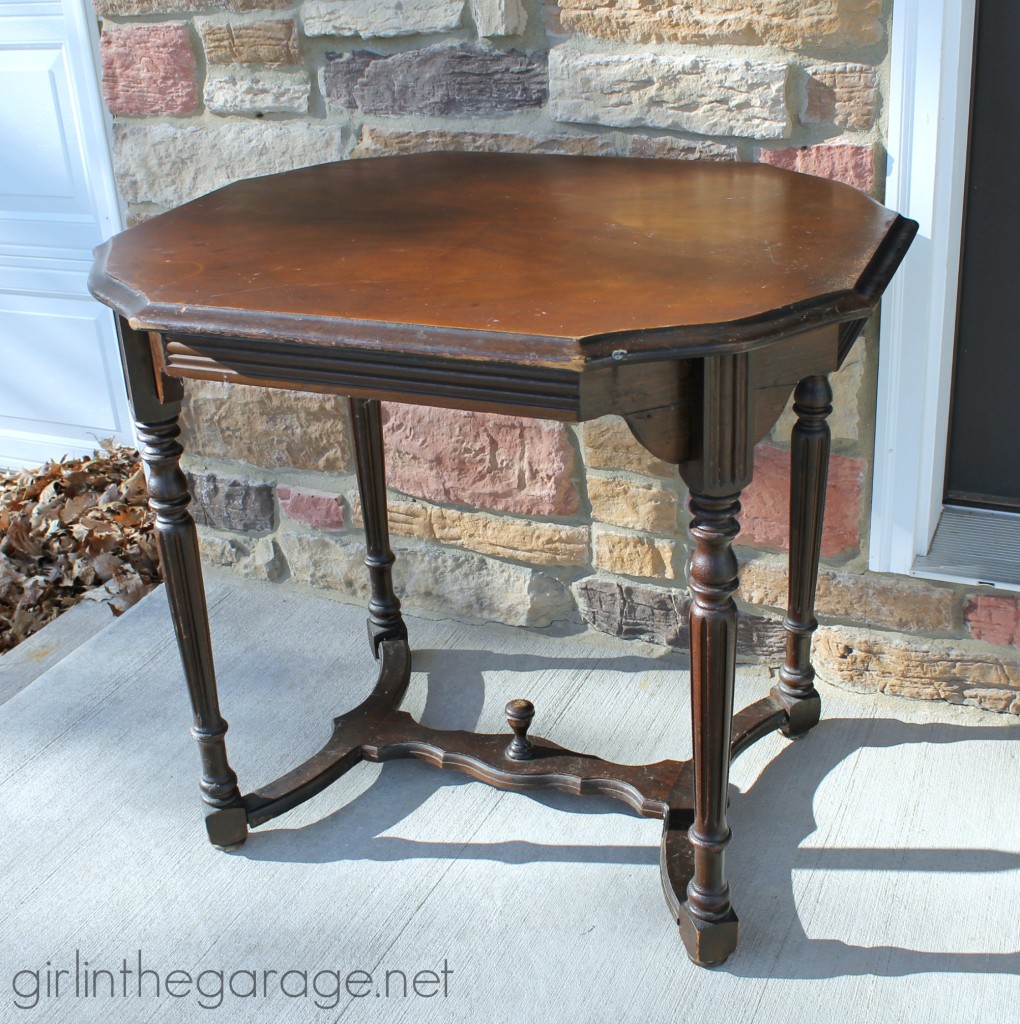 7.  Gorgeous love-at-first-sight china cabinet (which I intend to keep- I've never owned a china cabinet before)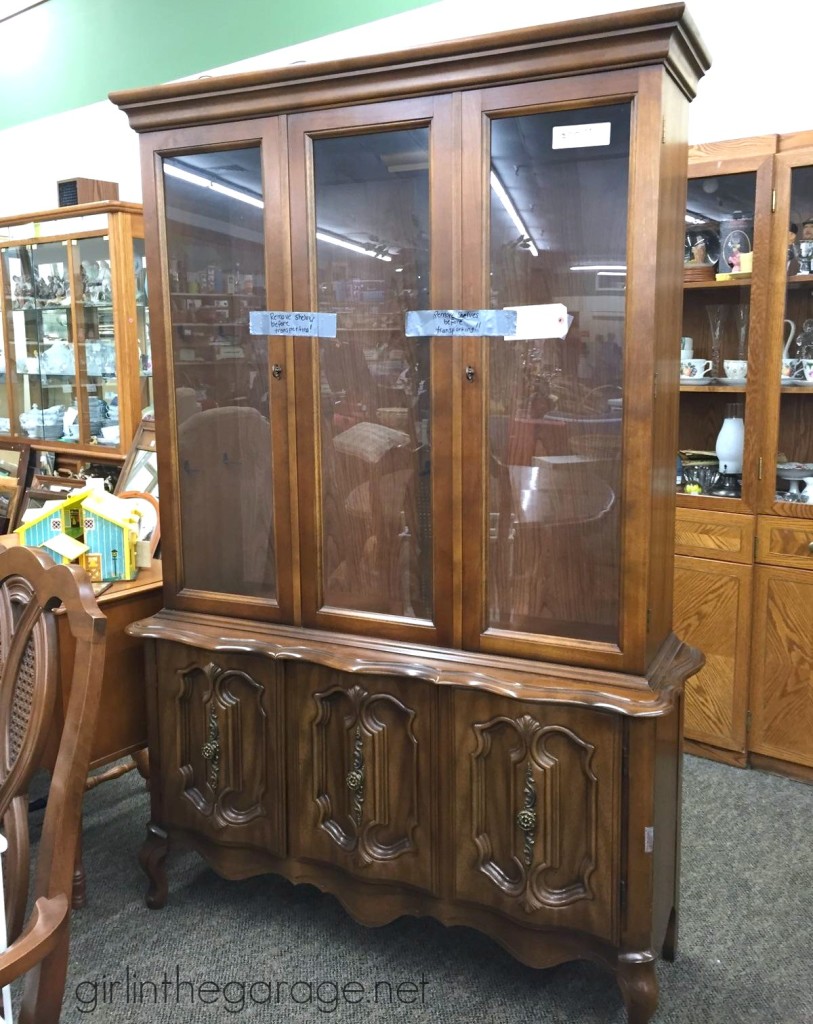 Lastly – I did NOT buy this antique sofa but I almost did!  The fabric is stained but I think some Annie Sloan Chalk Paint would be the perfect solution.  I don't even have a place for it in my house right now but I could put it in the storage unit until we buy another house (who knows when that will be, haha).  Would you have bought this sofa?  (It's on sale for less than $200… which is still way way more than I usually pay for my furniture)
It reminds me of THIS gorgeous green Chalk Paint sofa that Shades of Blue Interiors painted.
So, what are your favorites above?  I'd love to hear your thoughts!
Jen
Recent Awesome Posts:
* Vintage Chair Makeover with Drop Cloth Seat
Join the GITG Community
When you join this thriving community of over 7,000 creative souls, you'll be inspired to discover hidden artistic talents and learn skills to boldly face DIY projects with confidence.
You'll also receive my free guide "Just Paint It: 7 Tips for Transforming Furniture with Confidence."