November is ending and I'm in full holiday mode!  We were out of town this weekend and I can't wait to put the tree up and all my other Christmas decorations this week.  (I'd better get a move on, I'm in two different Christmas tours over the next two weeks!)
Have you decorated yet?
I didn't get to paint a lot this month, but I definitely bought a ton of furniture that needs to be painted… check out my Treasure Hunting 6: Fabulous Furniture post below to see all the goodies!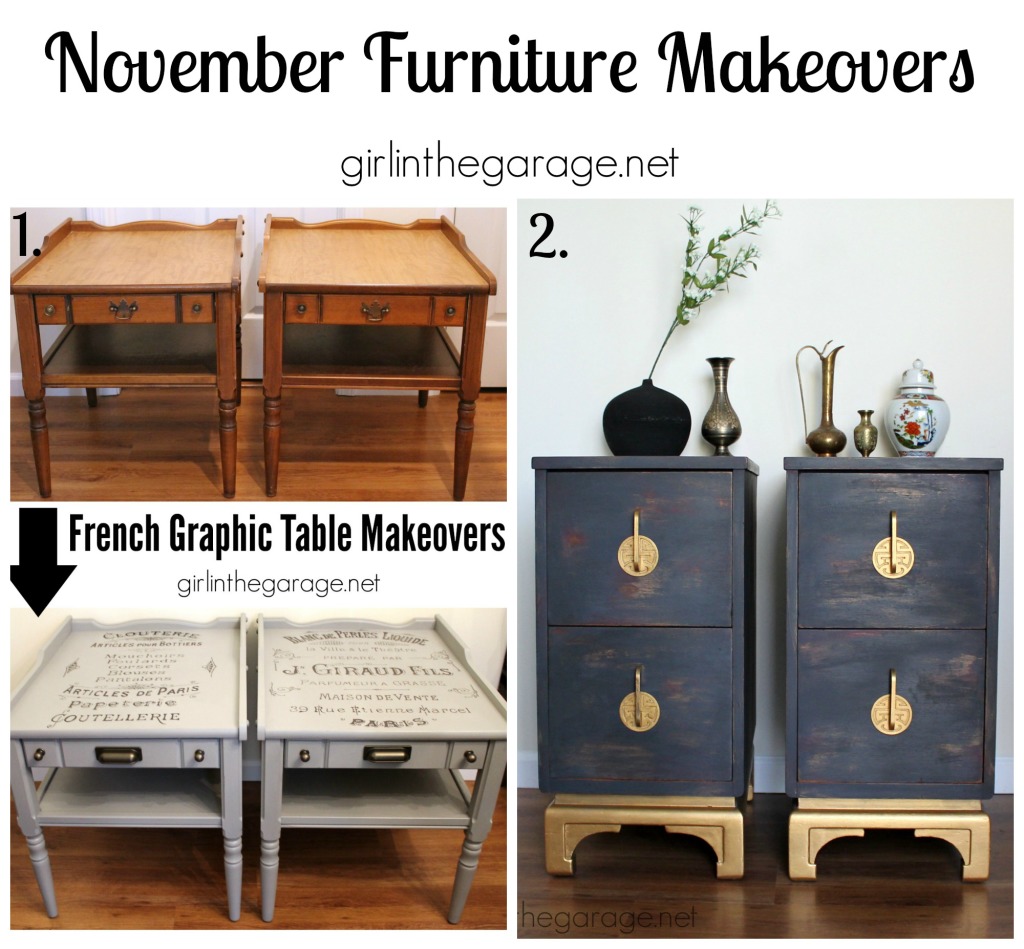 1.  Table Makeover with French Advertisement (The Twin)
2.  Oriental Nightstands (Themed Makeover Day)
*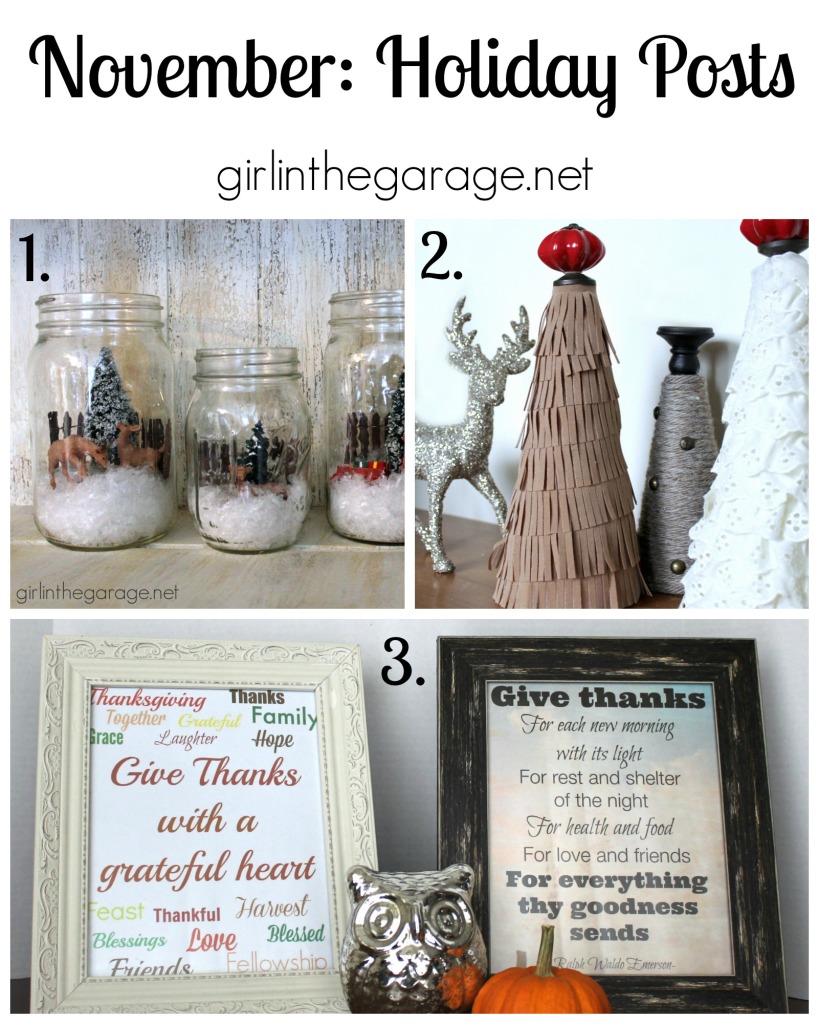 1.  Winter Scene in a Mason Jar
3.  Thanksgiving Printable Art (pin it for next year!)
*
1.  Holiday Gift Guide for the Vintage Lover
2.  15+ Ways to be More Energy Efficient at Home
3.  The Best Apps and Websites for Thrifting and Treasure Hunting
*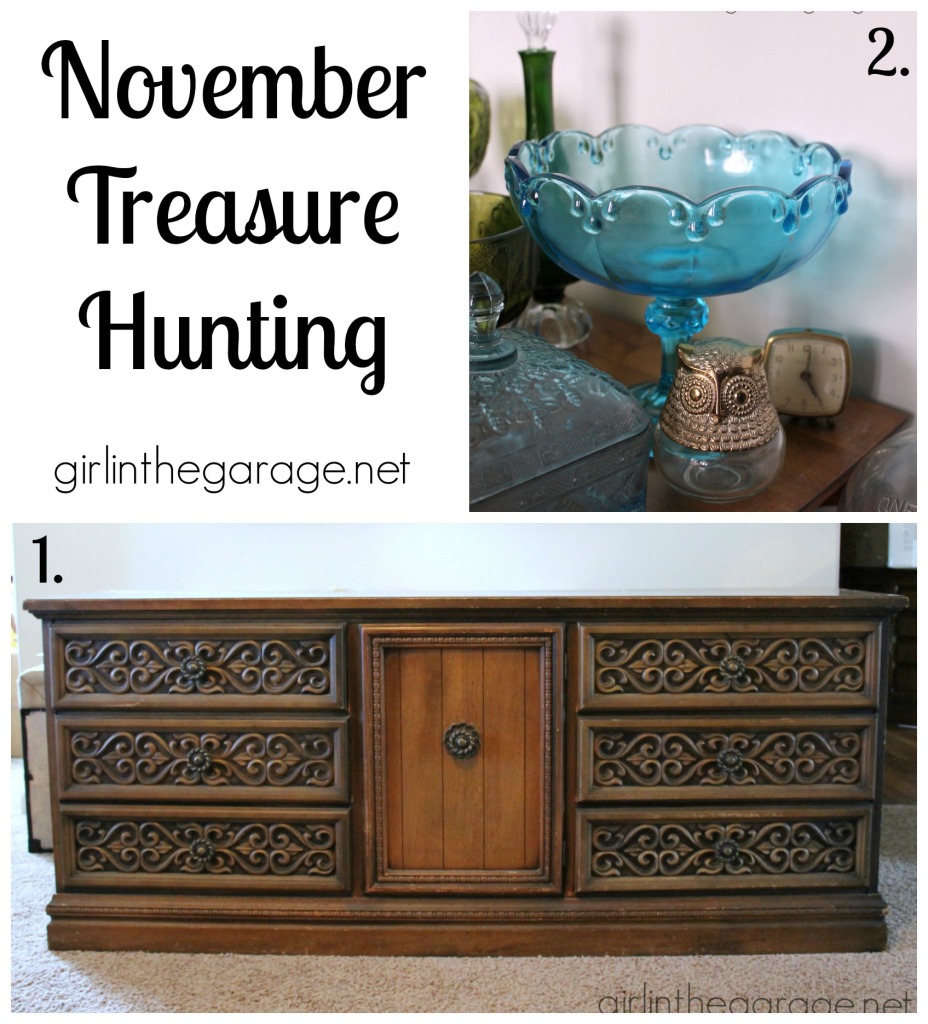 1.  Treasure Hunting 6: Fabulous Furniture
*
Here's a look ahead to December:
Welcome Home Christmas Tour – week of Dec. 1-5
Home for the Holidays Christmas Tour – week of Dec. 8-12
Themed Furniture Makeover Day – "Inspired By"
Contributor post at Mod Podge Rocks – Dec. 27th
Christmas projects, crafts, furniture, and more
I hope you all had a fabulous Thanksgiving weekend, and that you can still fit into your pants!  😉
Jen
Join the GITG Community
When you join this thriving online community of 90,000 creative souls, you'll be inspired to discover hidden artistic talents and learn skills to boldly face DIY projects with confidence.
You'll also receive my free guide "Just Paint It: 7 Tips for Transforming Furniture with Confidence."